France in a nutshell
Not only millions of Western Europeans and Americans but also many French people spend their annual holidays in France as it is a particularly popular holiday destination. And rightly so, because it offers visitors many highlights. Lovers of culture will find what they are looking for here, the active can also indulge themselves. In addition, nature in the various regions is particularly varied. Meanwhile, France also offers the very best in culinary delights: delicious food and beautiful wines.
France includes some overseas departments and areas too, namely Guadeloupe, Martinique, Mayotte, French Guyana, Reunion, French Polynesia, New Caledonia, Saint-Pierre and Miquelon, as well as Wallis and Futuna. These islands and areas are not further discussed on this blog page.
Accommodation
You will find all types of accommodation in France. There are over 11,000 campsites making the country a perfect motorhome and camping country. In addition, there are about 300,000 holiday homes, many cosy guesthouses, practical hotels, various hotel and motel chains, about 12,000 cosy chambres d'hôtes (homestays) and atmospheric, but more expensive, boutique hotels. You can also spend a classy night in many castles in this beautiful country. For every wish and budget France offers plenty of accommodation.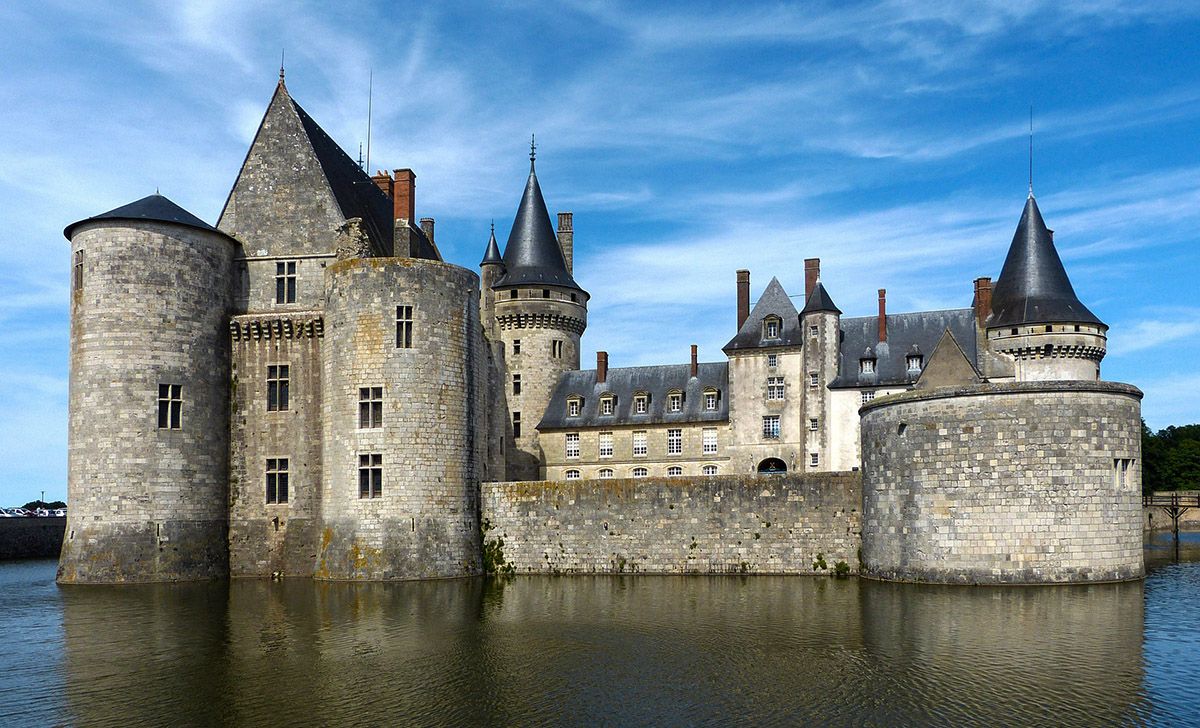 Travel advice for France
There are no special safety regulations for France. The whole country is safe enough to travel through. However, it is advisable to check where there are roadblocks or demonstrations at the time and avoid those places. For example, the Ministry of Foreign Affairs has recently tightened its travel advice in connection with the demonstrations currently being held by the gilets jaunes or "yellow vests". In addition, France is sometimes plagued by forest fires and floods. In the winter months it is important to be alert and watch out for avalanches. If there is an avalanche warning in force, do not ski off the slopes. So, always check the current travel advice.
Healthcare
No specific health requirements apply to France. What's more, the medical facilities in the country are good.
Best travel time for France
In France, you have three different climates. The west has a humid maritime climate with usually fresh summers. In the east there is a semi-land climate with cold winters and warm summers. The south offers a Mediterranean climate with mild winters and warm-to-hot summers. The best travel time depends on where you want to go and what your activities are.
So, we ourselves do not like the summer months to go to the south of France. It can be so hot that you want or can do nothing more than read a book at the beach or by the pool. In the same period, it is just perfect in the Alps. For this reason, we will provide special advice concerning travel time per highlight.
What you should also consider are the school holidays and other holidays because the French themselves often go on holiday in their own country. The prices go up and availability goes down.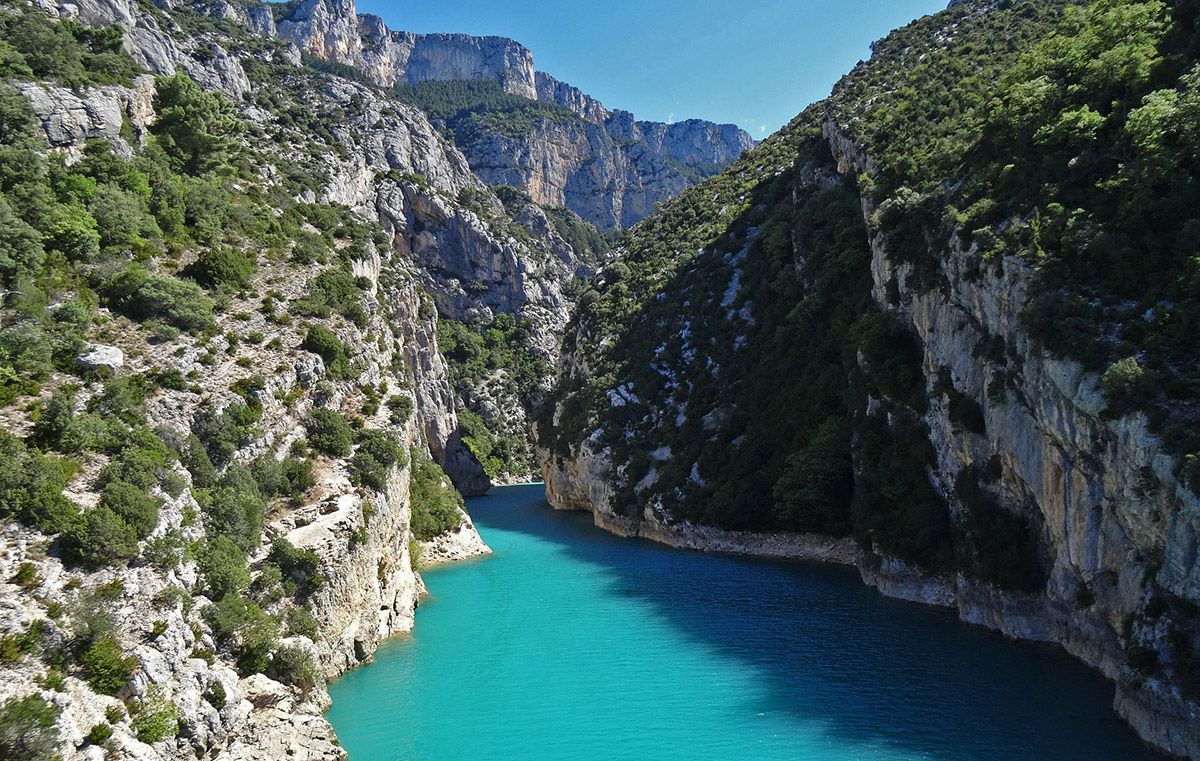 Visa
To visit France, a valid passport or identity card from another Schengen country is required. You'll need to obtain a visa if you aren't from another EU state or an EEA (European Economic Area) country. The best way of finding which category you fit in is by using the Visa Checker Tool provided by iVisa. Just select your nationality from the drag-down menu on the left, and choose France as your destination. In seconds you'll know if you need a visa. Plus, if you do require one, iVisa offers a list of the nearest embassies where you can apply in-person since Schengen visas are not available online. iVisa offers a free 24/7 support service to answer any questions you may have about the visa process.
Eating and drinking
French cuisine has an excellent reputation abroad. The food can indeed be of very high quality. But unfortunately, it can also be quite disappointing. Many restaurants serve a standard meal or worse. The advice is therefore to ask the French themselves which restaurants they recommend. Or use one of the many comparison sites, such as TripAdvisor.
Every region in France has its own dishes, based on the ingredients that occur during certain seasons. Usually the region also has a certain dish that is also well-known, popular and eaten beyond the region. Examples: Raclette in the Alps, Boeuf Bourguignon in Burgundy, Foie Gras from Landes and Ratatouille from Provence,
France is the country of cheese. There are more than 400 types. In addition, the country is home to wine, although beer – especially in the north – is also popular. In general, you can only get French wines, unless a foreign wine is a "specialty" only made abroad, such as port. The wines are classified by region of origin, not by type of grape.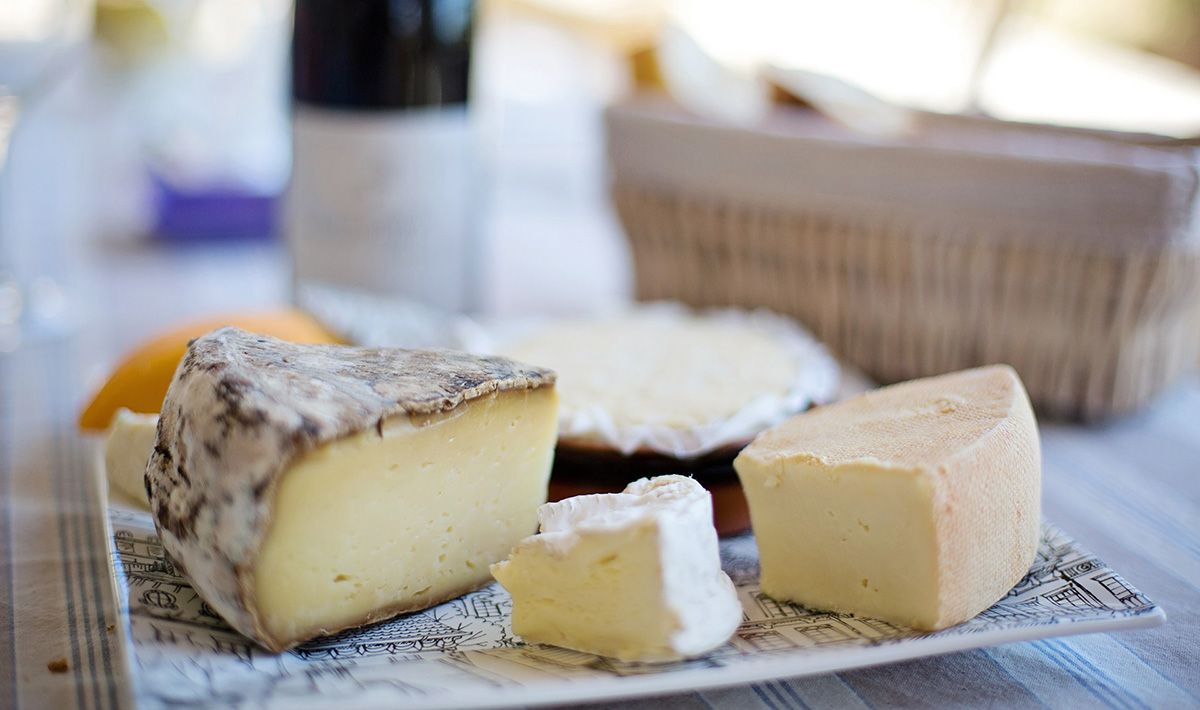 Transport within France
France has a well-developed road network, varying from narrow one-lane roads to (well-maintained) highways. Most motorways are toll roads (péages). To avoid having to spend a long time in traffic jams at a toll gate, we advise you to buy a toll badge. A toll badge is a box that you attach behind the windscreen, after which you can pay tolls electronically on motorways in France and other southern European countries. The toll is charged automatically afterwards.
The city centres are less accessible by car. It is often smart to park your car somewhere outside the city centre and then travel to the centre by public transport. By the way, please note that some unmanned petrol stations do not accept foreign debit or credit cards!
Although the car gives you more flexibility, trains in France provide a great way to get around. Take the TGV for long distances. You do need to make a reservation for this. If you have some more time, take the slower, regional train and enjoy the beautiful French landscape.
Another popular way to travel and see much of the local area is by water. There are many canals and even rivers in France where you can easily travel with a rented boat, such as the Canal du Midi, Canal de Bourgogne and the Canal from Nantes to Brest in Brittany. There are also many lesser-known but equally-beautiful rivers and canals to explore, such as the Lot.
As mentioned earlier, you have over 11,000 campsites in France. The country is therefore also a perfect country to explore with a camper van.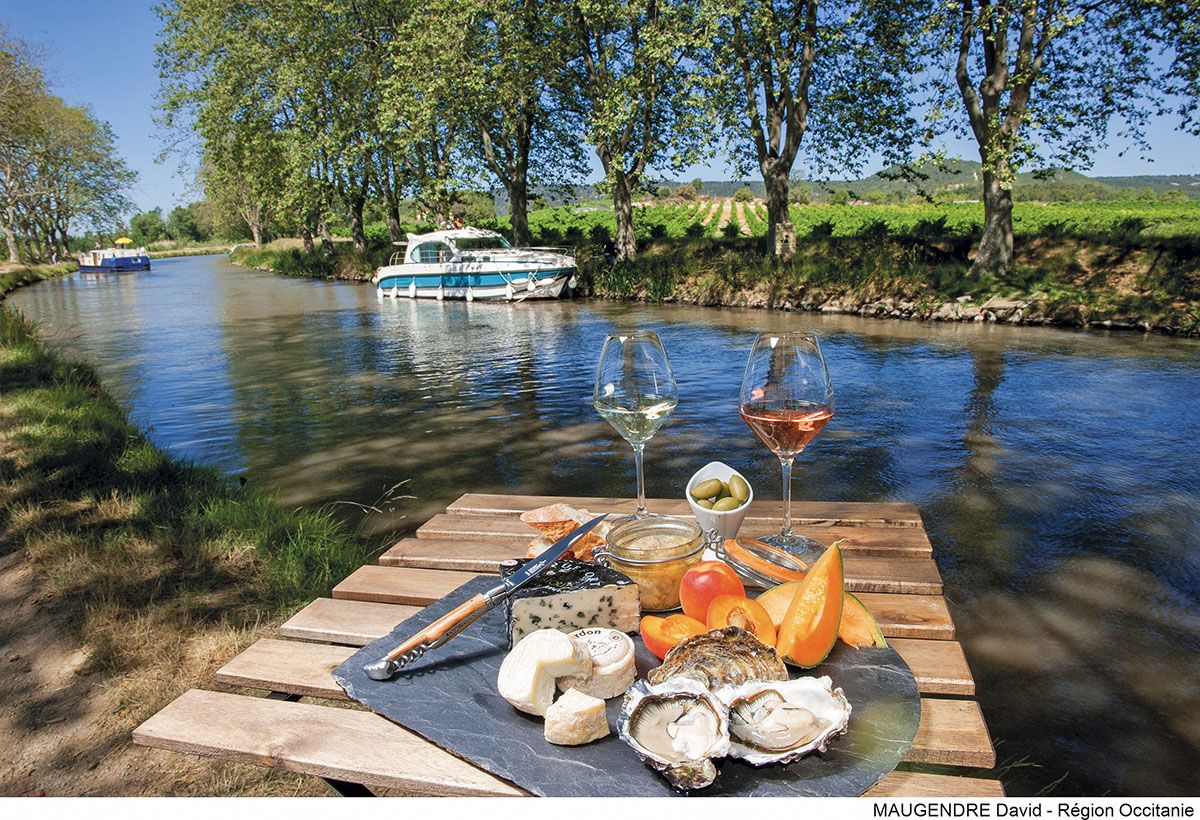 Electricity
The mains voltage in France is 230 volts/50 Hz. You need a power plug adapter when living in the UK or Ireland.​
Money matters
Like in most other Western and Southern European countries, France has the Euro as its legal tender. PIN and payment by credit card (Visa/Mastercard) is possible almost everywhere. Withdrawing money is no problem either. The price level is generally comparable with the Netherlands.
Highlights of France
We find France a wonderful holiday country where so much more can be found than just Paris with the Eiffel Tower, the Sacre Coeur and the cosy Latin Quarter. Or the Côte d'Azur with its beautiful, but often very busy seaside resorts. If we think of France, we see small rural villages where you get fragrant, freshly-baked baguettes early in the morning. We see beautiful castles on the Loire, for example, and beautifully-sloping vineyards as far as the eye can see. We also think of the turbulent, rich history of which so much is beautifully preserved.
There is a great deal to see and do in France so we will regularly add a highlight to this blog page.