Switzerland in a nutshell
Switzerland is the country of majestic alpine peaks, beautiful lakes and green pastures. There is a reason why many holidaymakers visit Switzerland in every season. In the winter to enjoy the snowy slopes, in the other seasons to go on beautiful trips through the mountainous regions.
But besides impressive nature, the country offers so much more. Basel, Bern, Geneva, Lucerne and Zurich are beautiful cities for a cultural visit. The small towns and villages scattered throughout the country offer unexpected beauty. Finally, it is a culinary pleasure to stay in Switzerland, with numerous local specialities.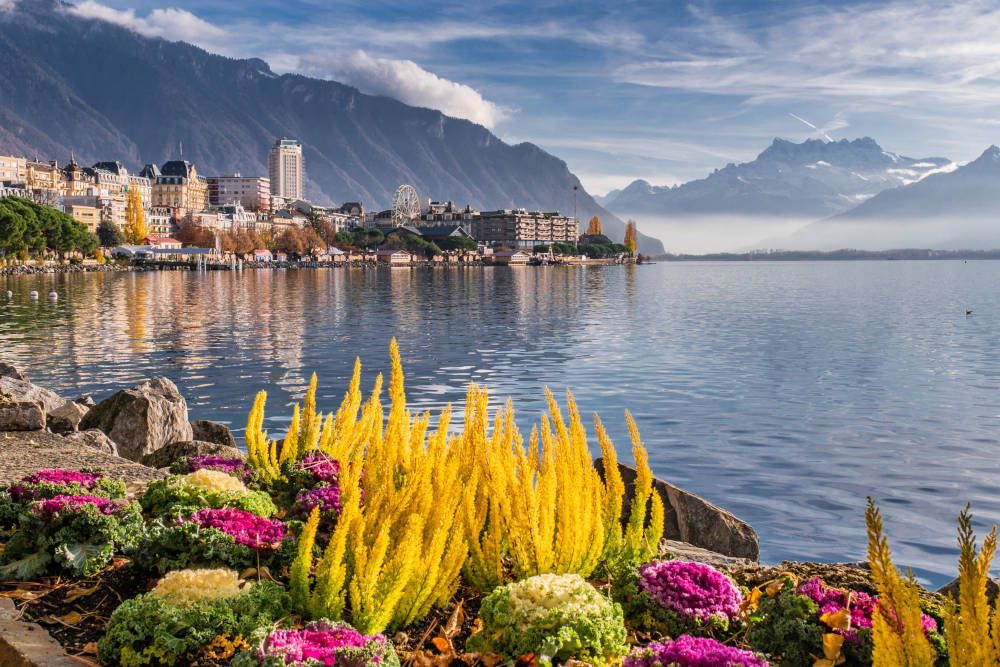 Accommodation
All types of accommodation can be found in Switzerland. There are many beautiful campsites, where the sanitary facilities are often of high quality. You'll also find cosy guesthouses, practical hotels and atmospheric but more expensive design hotels. However, on many farms there is also the chance to spend the night. Switzerland offers sufficient accommodation for everyone's wishes and budget.
A special accommodation option is a mountain hut in the mountains during a multi-day hike through the Alps. Making a booking when it is high season is recommended. In the winter months, touring skiers or "snowshoe hikers" can spend the night in unmanned mountain huts. Please take into account the primitive conditions. There is no shower. Besides, you take care of your own dinner and boiling water is done by melting snow on the fire.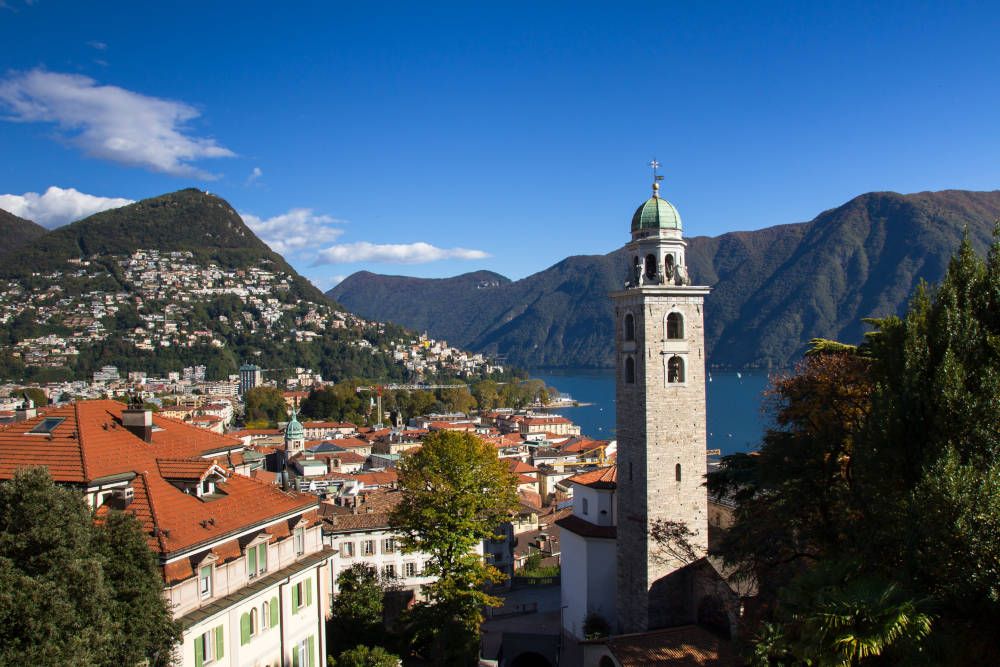 Travel advice
There is positive travel advice for Switzerland. However, it is important to be alert to the risk of avalanche during the winter. Follow the instructions from the official authorities and do not go off-piste in case of avalanche danger.
Healthcare
Healthcare in Switzerland is of a very high level. The country invests a great deal in good healthcare. This does come at a price. The costs of visiting a doctor and the use of medicine are high. Prescription medicines are among the most expensive in Europe. Check if your health insurance fully covers the costs of medical assistance in Switzerland.
No specific precautions, such as vaccinations, are required when visiting Switzerland. The water in Switzerland is of perfect quality and drinkable everywhere. The hygienic standard in the country is very high. You won't get sick from eating in Switzerland.
Best time to visit Switzerland
Switzerland has multiple, different climates. In the Alps there is a high mountain climate in the higher parts of the country. In the hilly north the summers are wet and fairly cool with an average summer temperature of 22 degrees. In the winter it remains just a few degrees above zero. In Geneva it is slightly warmer in summer, around 25 degrees on average. On the border with Italy it is a lot drier and warmer, with even a light Mediterranean climate in Lugano.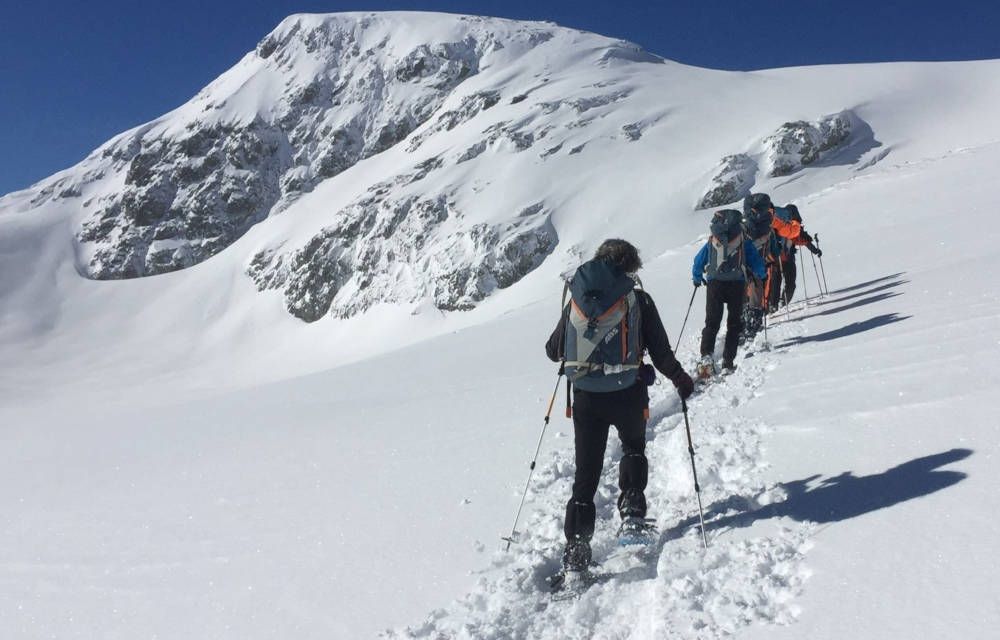 Actually, Switzerland is easy to visit all year round. In the winter months there are perfect skiing opportunities in various regions of the country. In the spring and autumn, it is wonderful to enjoy nature and city culture. In the summer months the many lakes are very appealing. In addition, many people go into the mountains for beautiful trips over the ridges of the Alps.
Visa
Switzerland does not require a visa, only a valid passport. If you travel to another country, you may need a visa for that country.
Food and drinks
In Switzerland, you can enjoy delicious meals. Each region has its own local specialities. A traditional cheese fondue is a must during a visit to Switzerland. Numerous regional variations have emerged. Usually the cheese fondue is a mixture of Emmentaler and Gruyère cheese, to which white wine has been added.
In addition, there are various fish dishes available, especially trout and perch. Game is also common on the menu. In the Italian-speaking part of Switzerland, the menu is dominated by Italian pasta dishes.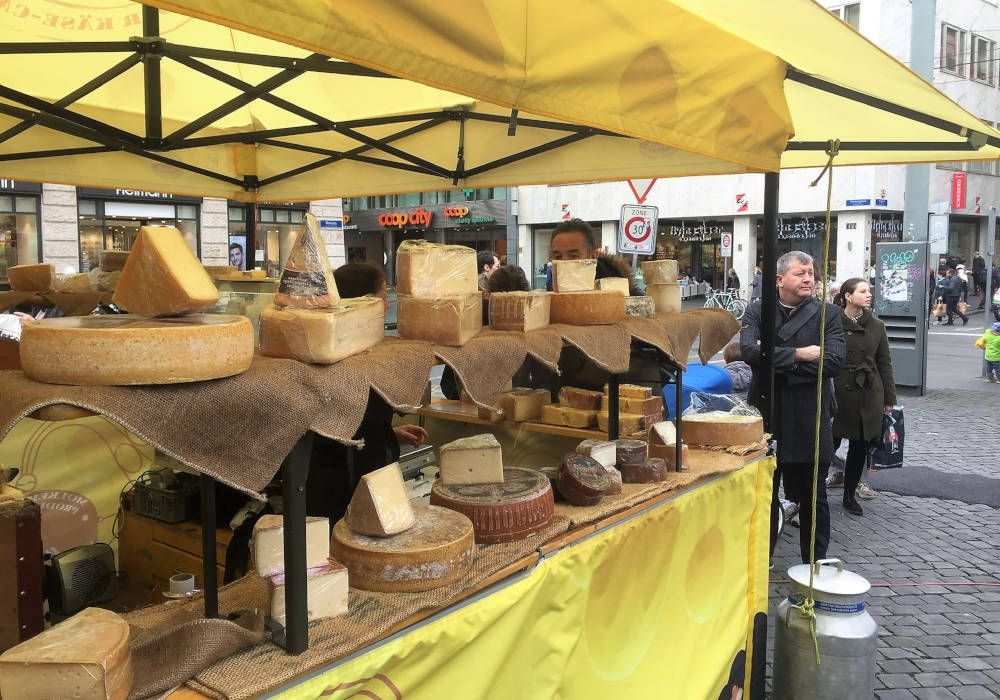 Switzerland is a cheese country par excellence. Numerous delicious cheeses with mild to very spicy cheeses are for sale in the country. Gruyère, Emmentaler, Raclette (mainly used in the dish with the same name) and Tilsiter are some well-known cheeses.
And of course you shouldn't miss a delicious piece of Swiss chocolate when you're in the country. It is one of the most important export products of Switzerland and the wide variety of flavours is enormous.
Swiss wines are delicious. You can find various top wines in both white and red in the country. They are often not known or hardly known in other Western European countries, because the export of wine is limited. Most of the wine is produced for domestic consumption.
Switzerland has several types of beer, mostly light beers in the German style. There are more than 100 local breweries scattered throughout the country that produce various types of beer.
Travelling around
Switzerland is centrally located in Europe and is easily accessible by plane, car and train from all corners of the world. Several international airports in the country provide flights to and from all major European cities.
Switzerland has a well-developed motorway network that connects all areas of the country. Several times the highway runs through short or long tunnels under the mountains. In order to use the motorway in Switzerland, a toll card is required. You can buy this at the border, but it is more convenient to do this in advance in your own country. Especially in high season this can save a lot of time. In winter, winter tyres and snow chains are mandatory in Switzerland.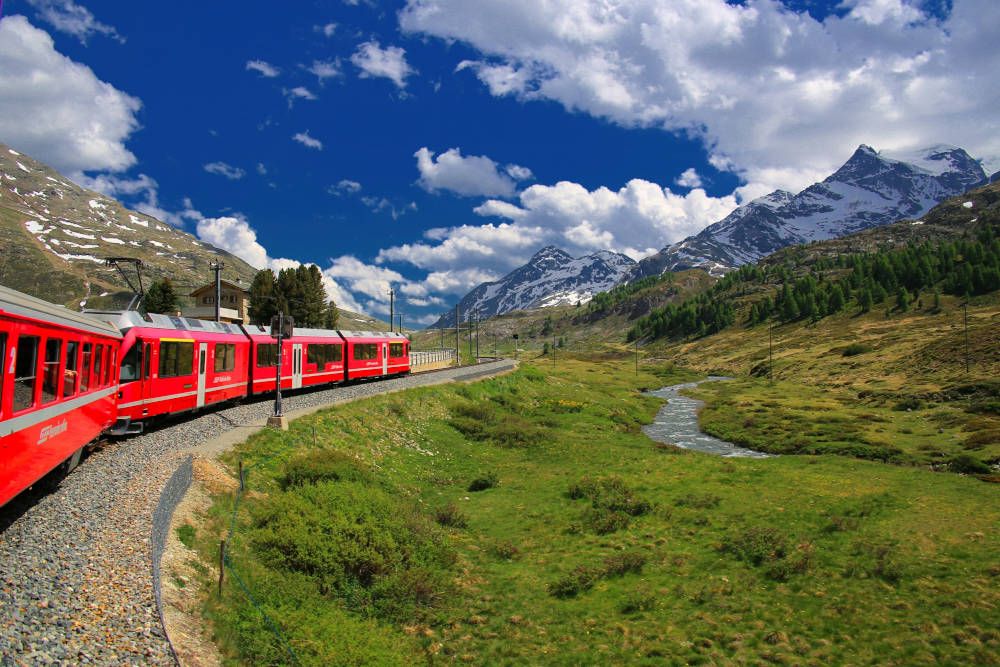 The extensive and widely branched Swiss railway network ensures that you can travel quickly by train. The trains run on time according to Swiss precision, are modern and let you fully enjoy the beautiful landscape as it passes by. For train lovers, there are special train journeys along spectacular landscapes. Famous journeys include the Glacier Express, the Bernina Express and the Wilhelm Tell Express.
Electricity
The mains voltage in Switzerland is 230 volts/50 Hz. Plugs are of type C and J. The sockets are type J. Western European plugs type C fit into type J sockets. You need a power plug adapter when living in the UK or Ireland.​
Money matters
In Switzerland you pay with the Swiss Franc. In the major tourist areas, the Euro is also accepted as a means of payment. The change is given in the local currency. As one of the most important financial centres in the world, credit and debit card payments are widely accepted. Withdrawal is possible everywhere, except in the very small villages in rural areas.
Please note that the price level in Switzerland is considerably higher than in other Western European countries. Almost everything is considerably more expensive: accommodation, food and drink, daily groceries, transport and tickets to attractions. Motorists who have a car with diesel will be shocked by the cost of one litre of diesel. Years ago, because of the pollution caused by diesel cars, Switzerland raised the price of this fuel enormously. By doing so, the government is discouraging the use of diesel.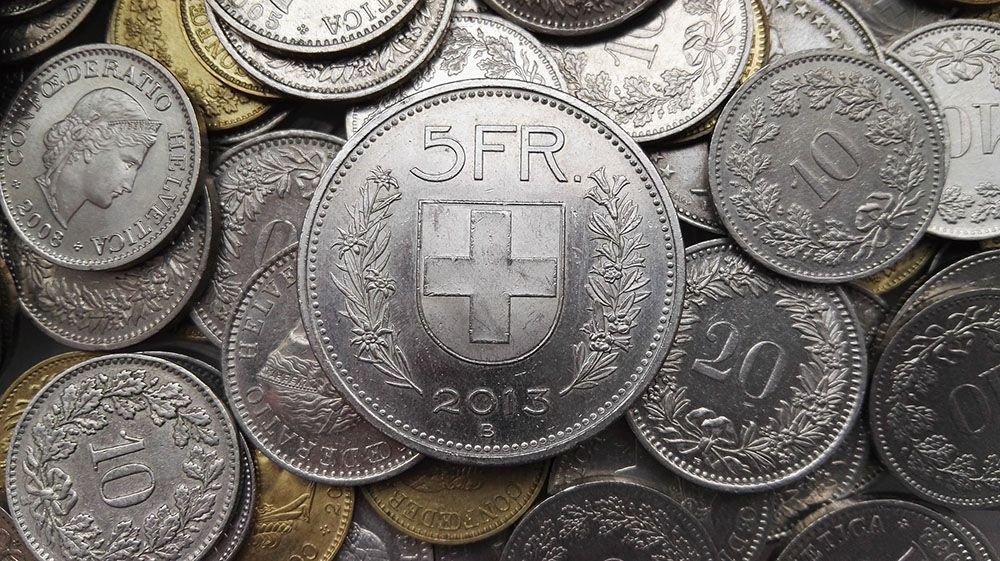 Highlights
Switzerland has many highlights literally and figuratively. We mention a few of them on our blog. In the near future, we will supplement this with more sights or activities that you can see and do.