Chile in a nutshell
Chile is a remarkably elongated country: the distance from the northernmost point of the country to the southernmost part is no less than 6,500 kilometres! In the north you will find the Atacama. This is the driest desert in the world. In the west and south the Pacific Ocean borders Chile. In the east the enormous Andes Mountains loom. Here, is the Aconcagua. With an altitude of almost 7,000 metres this is the highest mountain on the American continent.
Between the Andes and the Chilean coastal mountains lie the Central Valleys of Chile. This is where most of the population lives. Most of the agriculture takes place in these regions. The south has many fjords and islands. Moreover, there are large ice plains too. These are one of the largest freshwater reserves in the world. It will not surprise you that there is a great variety of landscape and nature in Chile. That is what makes the country so special for tourists.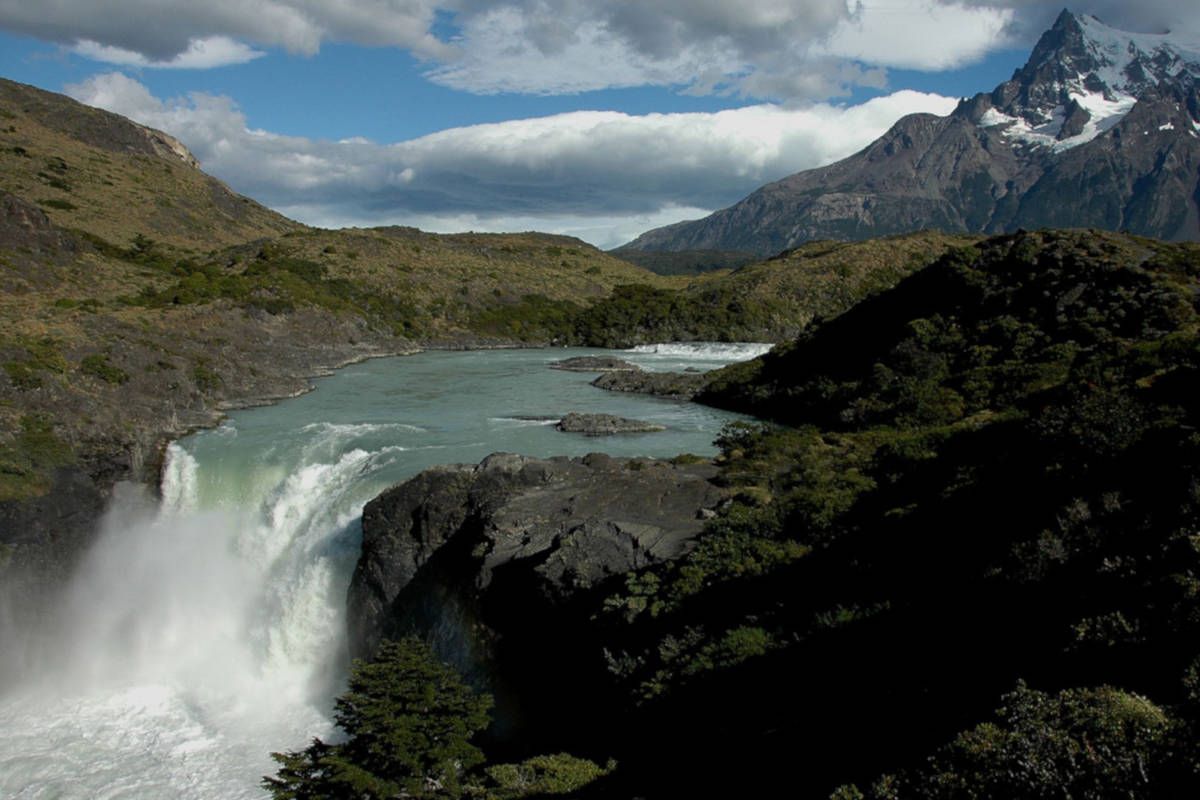 History of Chile
Several Indian tribes have lived in Chile. The north of Chile was part of this empire during the heyday of the Inca empire. During their advance further southwards, the Inca fighters were stopped by the Indians of the Mapuche tribe. After the decline of the Inca empire, the Spanish colonists took over power in Chile.
In 1810, Chile declared independence and the Chilean War of Independence broke out. However, the Spaniards did not just withdraw. They reconquered their "colony" in 1814. Eventually in 1817 the Spaniards were defeated at last and Chile was truly independent. In the period after that, Chile fought war with both Peru and Bolivia for possession of important saltpetre fields in the north. Chile won this Saltpetre war and took over large parts of Peru and Bolivia.
Chile has a long democratic tradition. In 1970, however, this came to a bloody end. The military junta led by General Pinochet seized power and murdered President Salvador Allende. Until 1990 Chile suffered under a military dictatorship. In 1990 this came to an end and Chile became a democratic republic again.
German descendants
You run the risk of meeting many descendants of European migrants in Chile. This is because the Chilean government "lobbied" in Europe to find people interested in populating the southern part of the country. Germans in particular emigrated to the country in that era.
At the bottom of this blog we only describe three highlights. This is not due to the country or a lack of highlights in Chile. Due to unexpected circumstances we had to cancel our trip in Arica to return to Europe. We will definitely go back to Chile again because we have seen far too little of this beautiful country! So, we definitely want to visit the lake area, or "Lake District". Besides that, some trekking in the Torres del Paine area in Patagonia is high on our wish list. Some general pictures in this blog were taken by our friend Cor Oorthuijsen, thank you for that!
Click to jump to any topic below:
Accommodation
There is no lack of good accommodation in Chile within all price ranges. If you really want to get to know the local culture and customs, then it is nice to stay in a "casa de familia". You can compare this with a simple guesthouse. You come across this phenomenon particularly in the south. You can get an overview of addresses through the local tourist office.
There are sufficient good hostels and hotels throughout the country. In the lowest price range, you often share a bathroom. If you choose a slightly higher price range, you always get a private bathroom. At the hotels, you almost always get breakfast and this is also included in the price. Please note that the price level in Chile is higher than in other popular South American countries such as Bolivia, Ecuador and Peru. You can easily find a hotel on booking.com.
If you do any multi-day treks in Patagonia during high season, such as the popular "W-trek", you will often stay in simple refugios. Bear in mind that these are quickly fully booked in peak periods. You will not be able to enter the parks if you cannot prove that you have booked a place to sleep.
We were very satisfied with the following two accommodations: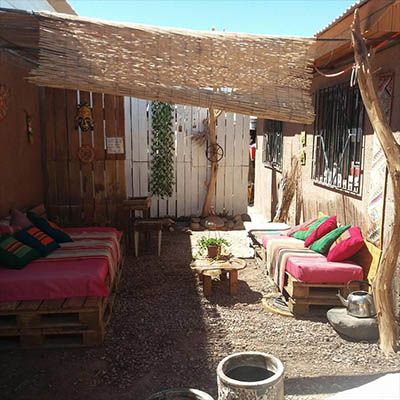 Hostal Hicka is a simple hostel with a shared bathroom. The rooms are clean, but simple. The comfort of the beds is fine. The hostel does not provide breakfast, but in the immediate vicinity is a small supermarket where you can find something. You can eat in the hostel common room. The people are very nice. The hostel is located just outside the busy centre, so it is nice and quiet but you can walk to the centre in 5 minutes.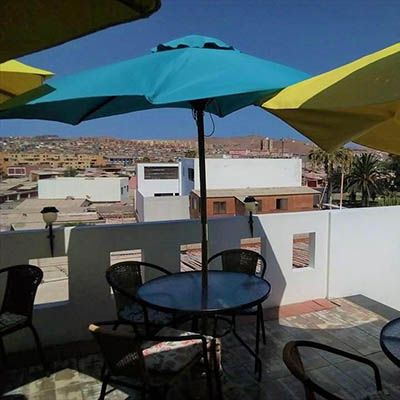 Guest Home Valto & Ziron is an amazingly beautiful hotel in Arica with all the comfort you could wish for. We arrived in the morning after a night bus ride and immediately got served an excellent, extensive breakfast on the rooftop terrace. The reviews of this hotel are without exception very good. When we had to return to Europe unexpectedly, the owner helped us tremendously. The hotel is a little further from the city centre. With the free rental bikes, you can get to the city in 10 minutes.
Travel advice
Before you leave, check the current travel advice for Chile. Minefields can occur in various border regions with Peru and Bolivia. In general, these are well indicated. In Araucanía, the region around Temuco, there are tensions between the indigenous Mapuche population and the Chilean population. Avoid demonstrations and meetings here. Chile is also a country that is prone to tremors and earthquakes. In coastal areas, a tsunami warning may apply following an earthquake.
In addition, petty crime (pickpocketing) occurs in the main tourist areas. Be alert as to your belongings and use our safety tips throughout your trip.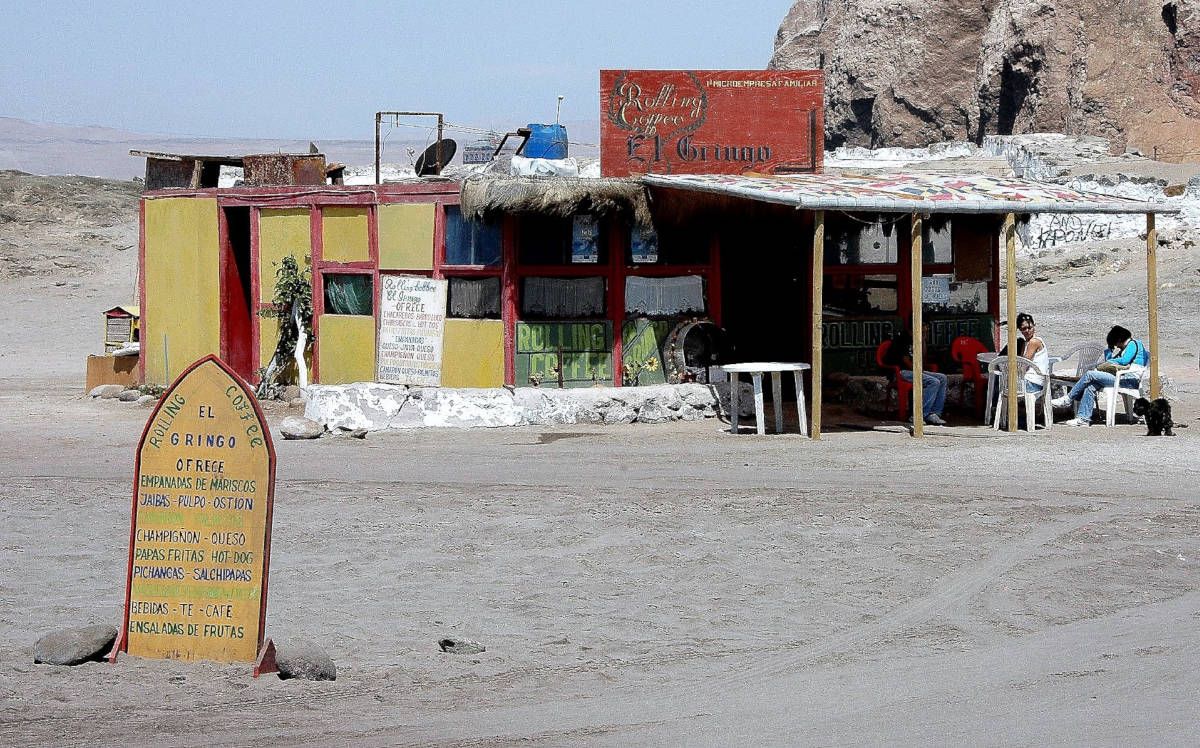 Healthcare
No special vaccinations are required for Chile. The advice is to be vaccinated against DTP and Hepatitis A. In Chile, the so-called hantavirus occurs regularly. The dangerous virus is found in the faeces and urine of rodents. Contamination takes place by inhaling stale and dried faeces in enclosed spaces. Fortunately, travellers are not actually at risk. If you stay in forests and national parks for a long time, you should be vigilant. For example, do not spend the night in an abandoned refugio in the forest. If the virus does occur in the parks, then there will be clear warnings indicated. There is no treatment for the hantavirus. More information can be found on the CDC website.
Altitude sickness can be a problem in the Andes. So, make sure you are used to the altitude when you are going trekking or participating in an excursion. For example, from the coastal town of Arica (sea level) you can go on an excursion to Lauca National Park. Here you will stay at altitudes between 3,000 and 6,300 metres. Such an excursion is asking for problems if you are not used to that altitude.
The health care in Chile is, especially in the big cities, good. In the more remote areas, it is difficult to get a doctor. In almost all places there is definitely a "pharmacia". Here, even in the smaller villages, there is a well-trained person to help you. They have all the important medicines, often available without a prescription. On Easter Island and Patagonia, medical facilities are limited. If you have an acute serious health problem here it is necessary to go to the nearest big city beyond the region.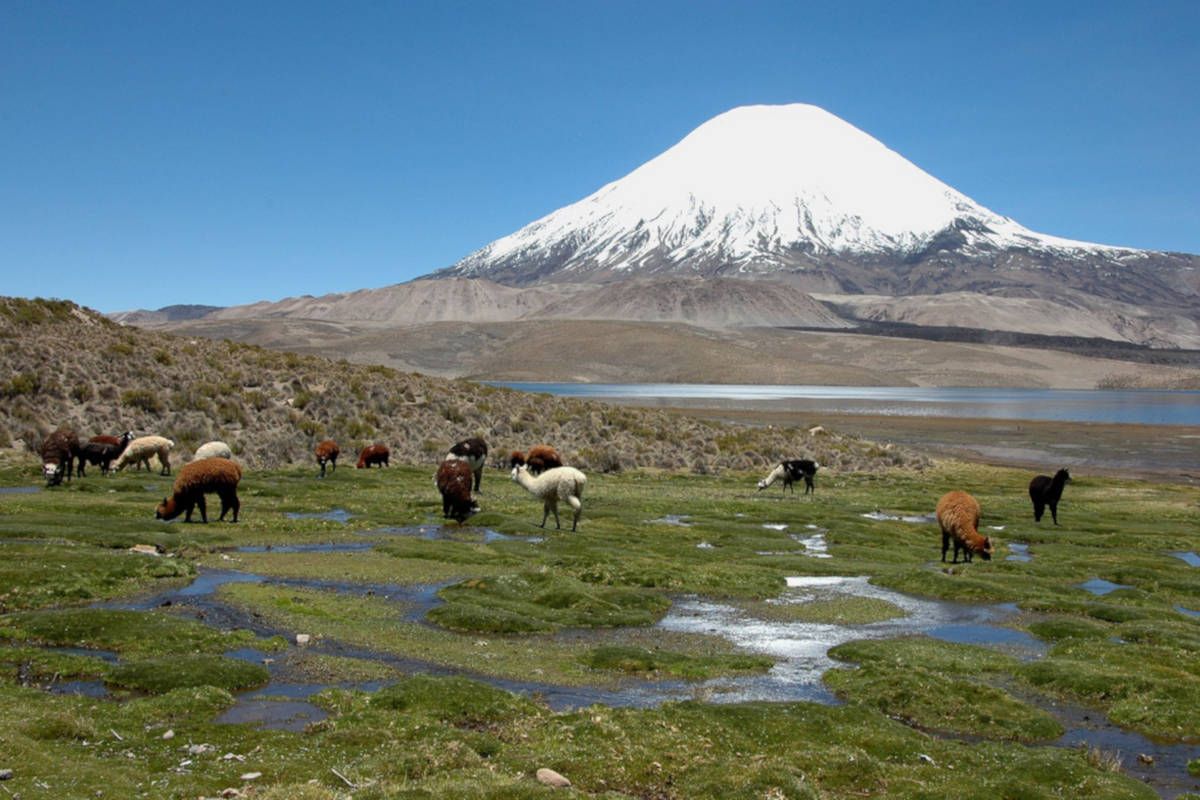 Best time to visit Chile
Chile is located in the southern hemisphere. That means that the seasons are exactly mirrored with ours: the summer in Chile falls when it is winter for us. Because of its enormous length, the country has a large number of different climate zones. It is therefore highly dependent on where you go to determine the best travel time. Roughly speaking, we can give the following tips:
The coast of northern Chile has a spring-like climate all year round. It's never really hot or very cold.
The central part of Chile is very hot in the summer and often very humid. Not so pleasant. However, in the months of October, November, March and April it is a great place to be.
For Patagonia, Tierra del Fuego and the Andes, December to March is the best period. The temperature is pleasant and accommodation is open at that time of year. Outside this period, a lot of accommodation in Patagonia is closed and there is less transport available.
The winter season runs from July to October. The best time to ski is in July and August.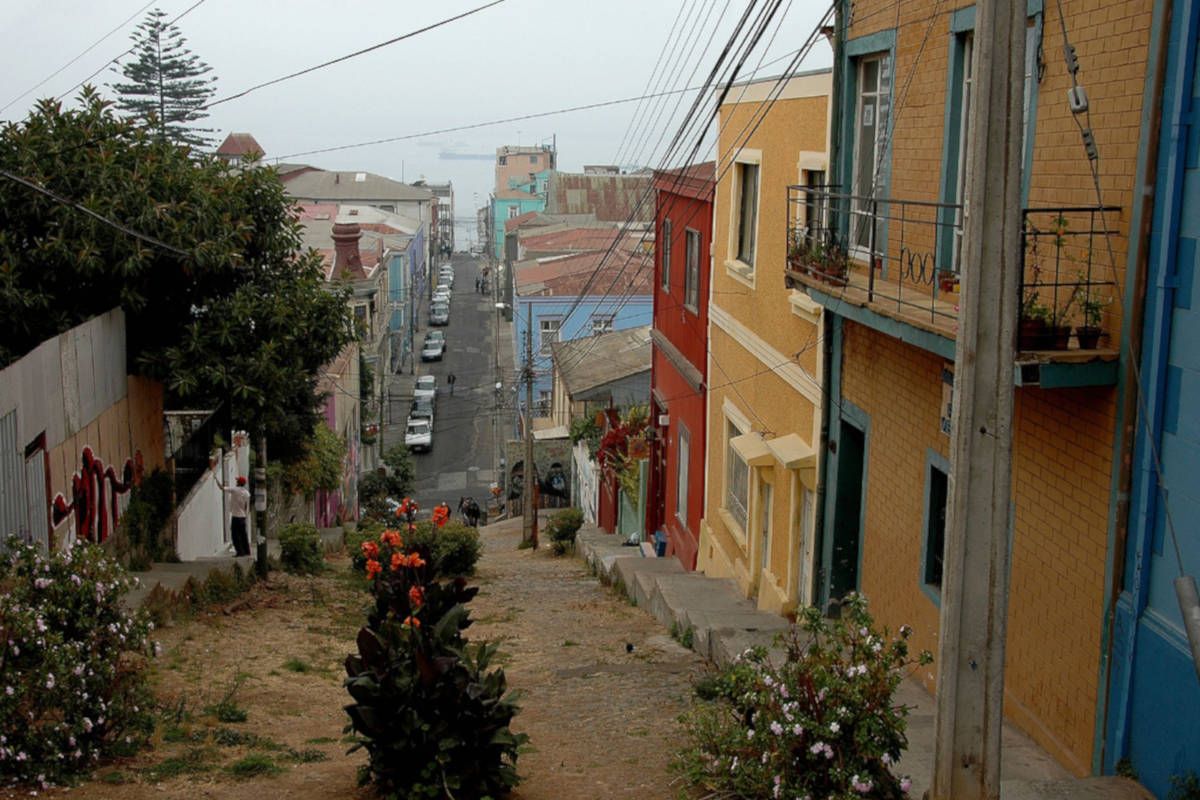 Visa
If you visit Chile for less than 90 days, no visa is required. If you wish to stay longer, please contact the Embassy of Chile in your home country. Your passport must be valid for another 6 months upon arrival. In addition, there must be at least one blank page for stamps in your passport. Finally, you must be in possession of proof of a return flight or a flight to the next destination. In the latter case, you must also be able to submit documents showing the next destination. Upon arrival in Chile, you will receive a form at customs, the "Tarjeta de Turismo". Keep this form in a safe place. Upon departure from the country you must return it again.
Food and drinks
Traditional dishes
There are many traditional dishes to be found in Chile. You can still see the Spanish influence on Chilean cuisine. Often, the dishes are a mix of Chilean and Spanish cuisine. The Spanish have introduced the empanada in South America. The real Chilean empanada is with a filling called pino. This is a mixture of minced meat, onion, egg and olive. Traditional dishes consist mainly of potatoes and sweet corn. The latter is the basis of two of the most traditional Chilean dishes: humitas (cracked corn, wrapped in corn leaves) and pastel de choclo (a cake made of minced meat or chicken with mashed corn and sugar).
Eating times
The breakfast you get in hotels or hostels is usually not very special. You often get toast with some jam and coffee or tea. Of course, there are exceptions. We stayed in Arica in a Bed & Breakfast with an excellent and varied breakfast. Lunch is an important meal for Chileans. They eat late and leave plenty of time for it. In many restaurants, you can get a "menu del día" at lunchtime. You have a nice three-course meal for not that much money. Chile is well-known for the excellent quality of its fish and seafood. At a marisquería (fish restaurant), you can spoil yourself with seafood and seafood dishes. Dinner in Chilean homes consists mainly of meat, fish and fresh vegetables, supplemented with herbs.
Pisco
Chile and Peru used to be at war over minerals. Now the "battle" is blowing up between the countries when it comes to football and also pisco. This is the national drink of Chile. But Peru claims to have discovered it. No matter, just enjoy a delicious pisco when in Chile! Of course, there are also delicious wines in Chile. Many are known to us on the shelves of the supermarkets and liquer stores. Carmenère is the Chilean grape variety. Finally, the beer is nice. Kunstmann (a German sounding name, because German emigrants brewed this for the first time) and Cristal are common. But the popular foreign beers are also readily available.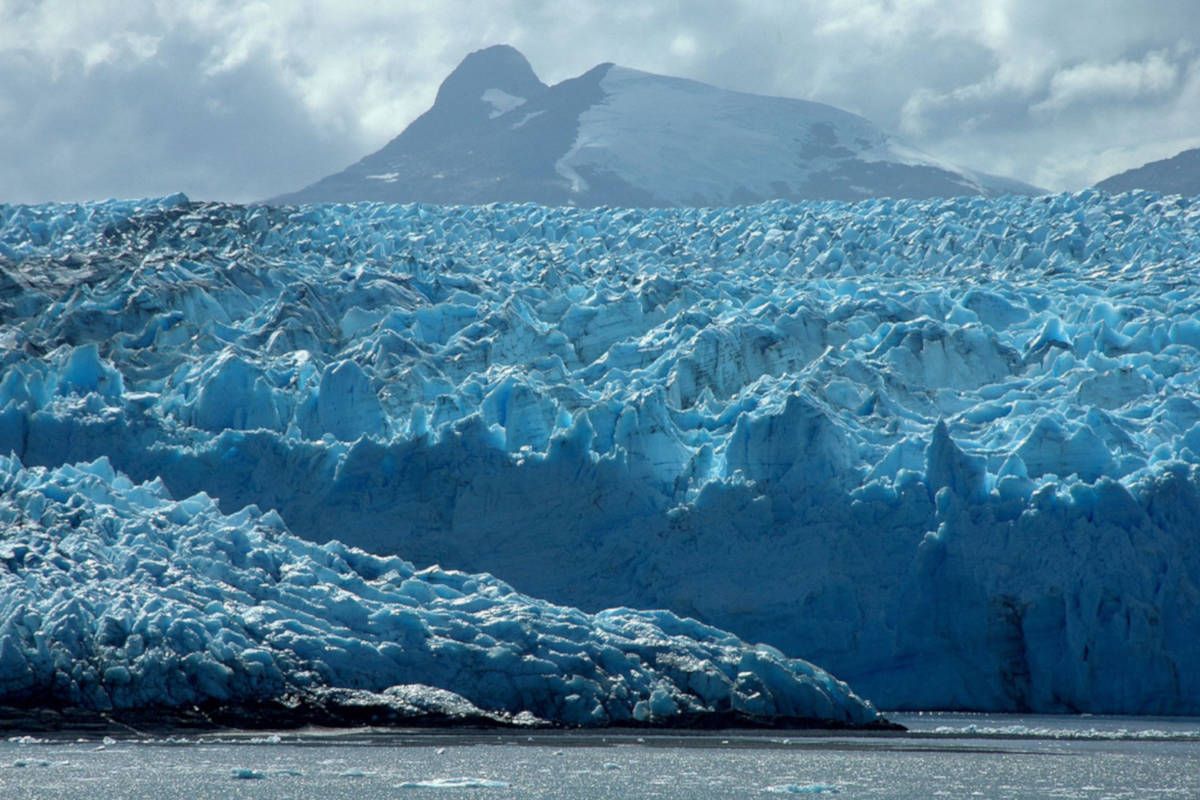 Transport within Chile
Domestic flights
Because of the vast expanse of the country it is wise to make domestic flights if you want to see a lot of Chile. This will save you a lot of time. We flew from Arica in the north to the capital Santiago in a few hours. By bus that trip takes almost 30 hours! The airlines Lan and Sky Airline (cheaper) have an extensive network in the country. If you want to make many domestic flights, then it may be wise to buy a so-called Airpass.
Taking the bus
The bus is also the most important means of transport. The so-called "long distance" buses take you comfortably from A to B. Tur Bus and Pullman are the best-known companies. These companies are reliable, usually drive punctually on time and offer comfort during the trip. There is almost always a toilet on board. You get coffee or tea and sometimes meals during long rides. If that is not the case, the bus regularly stops for a quick bite.
The buses are classified according to a class system. Preferably try to choose a "semi-cama", "salon cama" or "premium" bus. Here the comfort is good. Prices between bus companies can vary enormously. It is worthwhile to be well informed in advance at the terminal with the various companies about rates before making your final booking.
Car rental
Because Chile is more disciplined than many other South American countries, you might consider renting a car. Specially to reach remote areas, this is a good option. The roads are generally pretty good. In the south, on the other hand, you will find many unpaved roads. If you are considering a "one-way-rental" (start of the rental in a different place than where you want to return the car), then you should rent from a large chain, such as Avis, Budget or Herz. You need an international driving licence to rent a car.
Taking the train
The network of trains in Chile is not extensive. In the central part of the country there are some possibilities, but not that much. We do not consider the train to be a good option for travelling in Chile.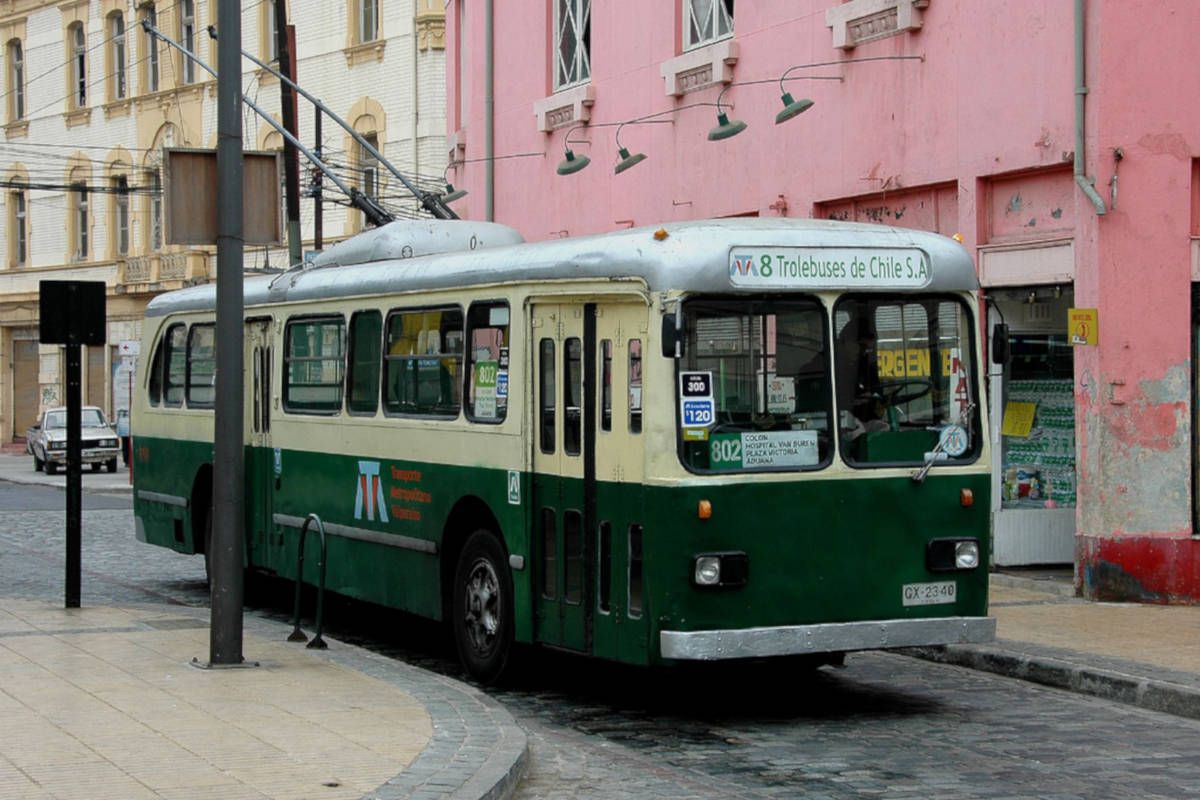 Electricity
The mains voltage is 220 V with a frequency of 50 Hz. In Chile, there are sockets of type C and L. You need a power plug adapter when living in the UK or Ireland.​
Money matters
In Chile, you pay with the Chilean peso (CLP). There is ample opportunity to withdraw money from ATMs, especially in the tourist areas and large towns. In very remote areas it can be more difficult to withdraw cash. Prices in Chile are much lower than in Western Europe. The price difference is on average -30%. Eating out is a lot cheaper. However, it is customary to tip about 10%. Restaurants often deduct the tip from the change on their own initiative.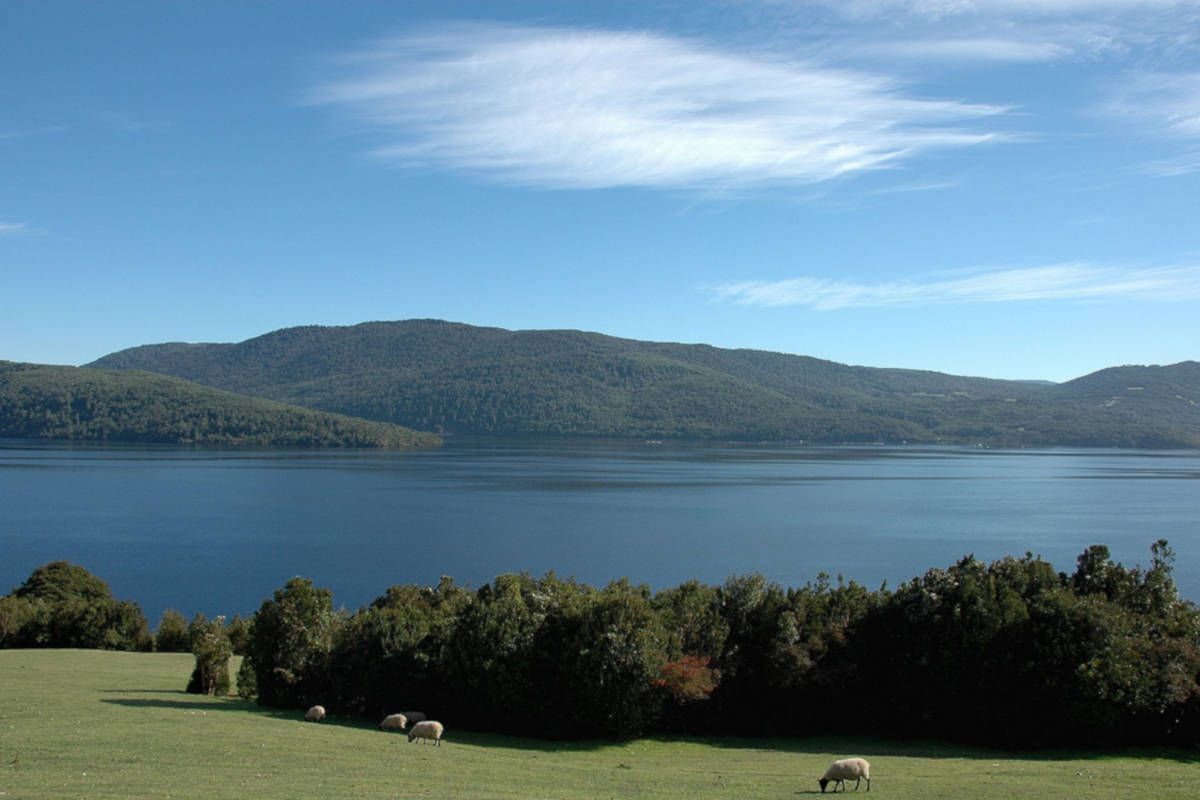 Highlights
We hope to visit Chile again soon, because there are so many beautiful highlights we haven't seen yet. Then we will of course add to this section on our blog! Therefore, follow all updates via the silver-travellers.com Facebook page and our newsletter, that way you won't miss a thing!