Argentina in a nutshell
Argentina is tango country. But also of asado, a typical Argentine barbecue with the most delicious steaks. The country that produced the world's best footballers: Diego Maradona and Lionel Messi. The delicious Malbec wines from the Mendoza wine region. The typical culture of Argentine farmers, the gauchos. Above all, however, Argentina is a country of impressive nature. That is why Argentina should not be missing from your bucket list.
Argentina is an enormous country. It is actually the largest Spanish-speaking country in the world. In the north (near Cafayate) and centre (around Mendoza) are the famous wine brands with their vineyards. The landscape is filled with gigantic cacti or beautifully coloured rock formations. There are also enormous salt flats high up in the Andes.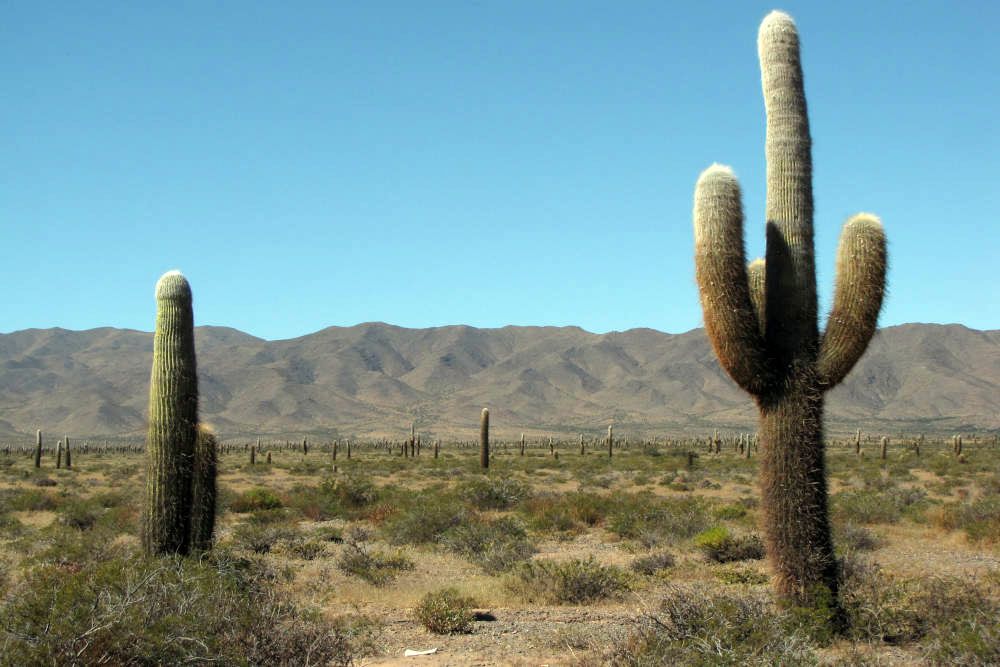 The southern part of Argentina is called Patagonia. The nature here is unprecedentedly beautiful. It is more rugged and unspoilt than anywhere else in the world. A visit to the impressive Los Glaciares National Park and its famous Perito Moreno glacier is one of the highlights. In Patagonia, you will find the southernmost city in the world: Ushuaia. From here, you can go on some fantastic cruises. For example, a shorter cruise to Punta Arenas or a longer cruise to Antarctica, the Falklands and South Georgia.
Spanish colonists ruled Argentina for centuries. Many of the Spanish influences can still be found in the country. The city of Salta in the north has typical colonial buildings. You'll also come across such buildings regularly in Buenos Aires. In the north, there are reminders of the Inca culture, too.
In 1816, Argentina became an independent republic. Argentina suffered years of military domination by the Junta. In the 1980s, the country gained a democratically elected government.
Click to jump to any topic below:
Accommodation
Argentina has a diverse range of accommodation in all the main tourist locations. Simple hostels, middle-class hotels, boutique hotels to very luxurious 5-star hotels with a spa.
The most authentic way to spend the night is at a so-called estancia. These former farms offer you a cosy and traditional stay. You will also get to know the special gaucho culture. Some estancias are still active as cattle farms. Part of the farm is then equipped for tourists. In the wine region, you can spend the night at a bodega. You sleep in the middle of the vineyards.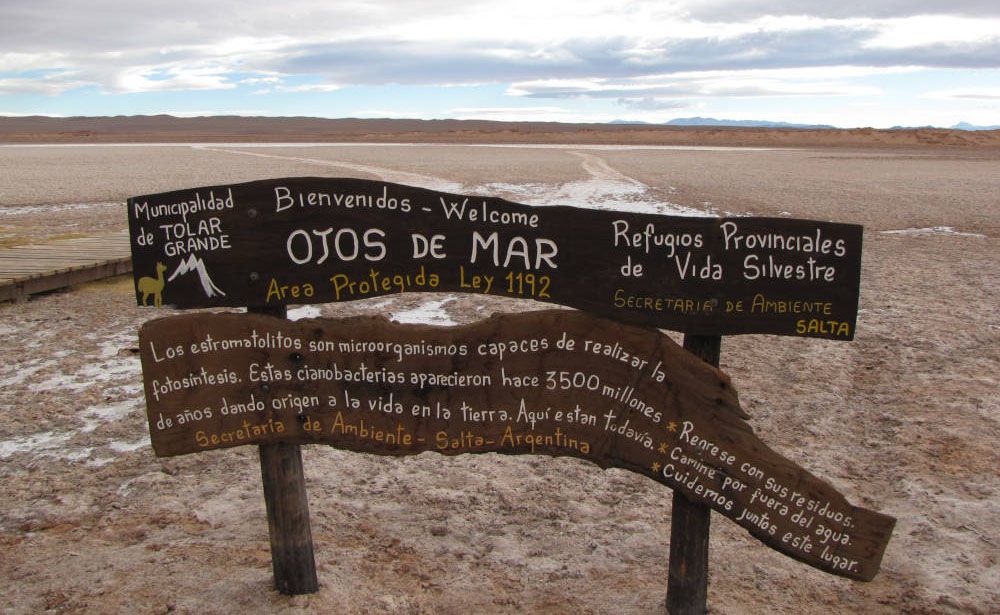 Travel advice for Argentina
Argentina is a reasonably safe country, certainly in comparison to other South American countries. As with all travel, you should remain vigilant. Especially in big cities, pay attention to your belongings when you are in crowded places. Do not walk around with expensive cameras and jewellery. Make use of our safety tips during your trip.
If you are robbed: give the robber what he wants and report him to the local police. You can also go to the tourist police (policía de turismo). Make sure you have downloaded the app 'SOS while travelling' in advance. Then you will have all the important phone numbers at hand. Before travelling, always check the current travel advice for Argentina.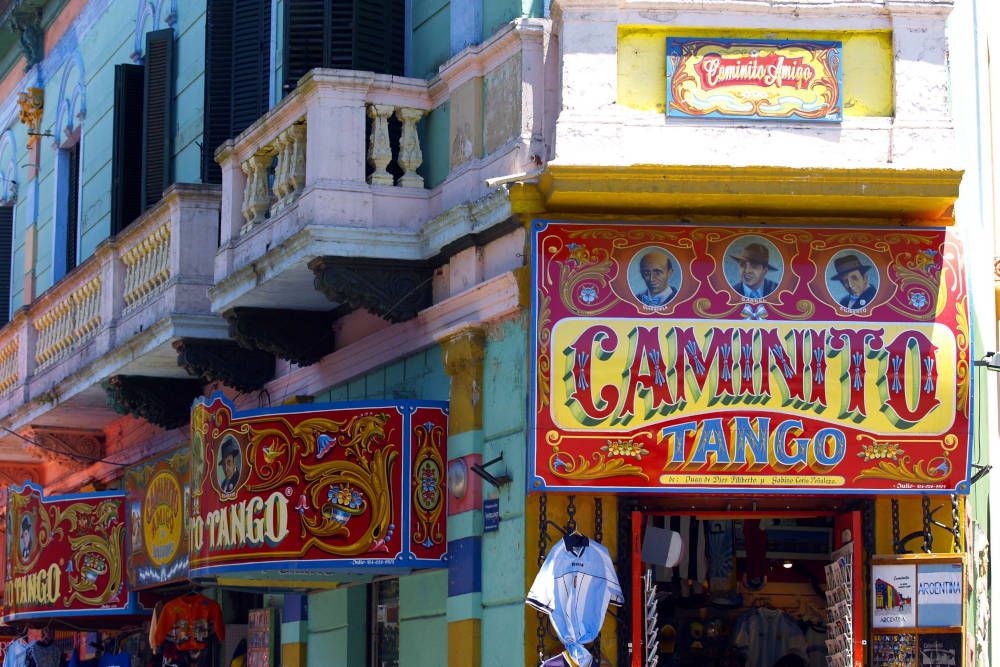 Healthcare in Argentina
Recommended vaccinations are for DTP, Hepatitis A and yellow fever. The WHO (World Health Council) has officially declared Argentina malaria-free since 2019. Mosquito protection against the dengue mosquito is still necessary. The dengue mosquito is especially prevalent in the big cities.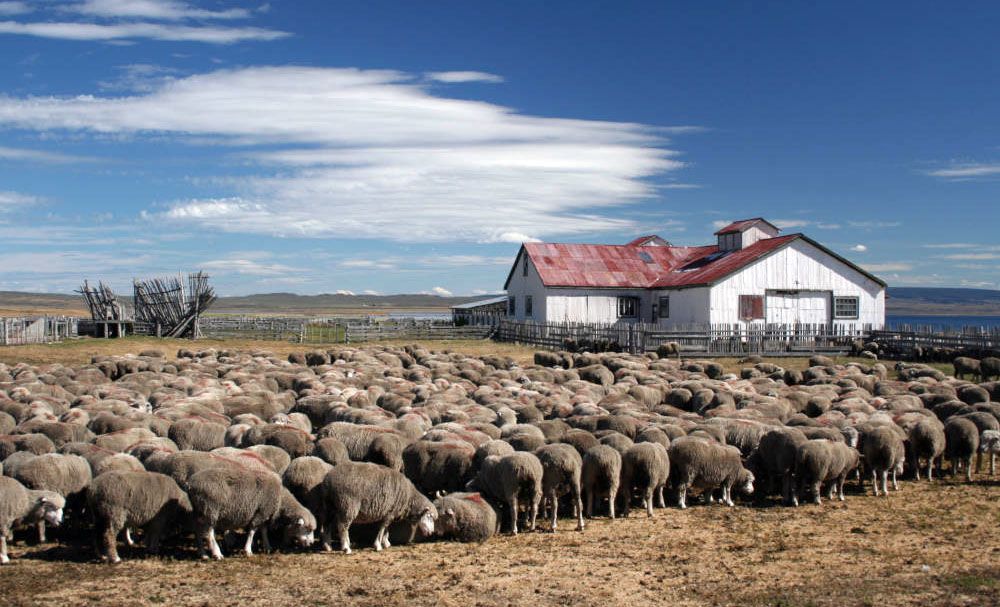 Best time to travel to Argentina
Argentina is a large country. As a result, the country has several climate zones and the winter and summer months are opposite to those in Europe.
The north of Argentina is generally suitable for travel throughout the year. The best times to travel are April to June and October to November. July and August are the best months to go on a winter trip. Then it's winter in Argentina with nice temperatures.
The area around Salta has a rainy season. This lasts from December to February. Roads may be less passable in this period. The waterfalls near Puerto Iguazu are in a tropical area. The temperature here often exceeds 30 degrees. There is high humidity in that area, too.
The best time to travel to Patagonia is from mid-October to the beginning of March. In this period, it is spring and summer. Besides, in summer, the temperature in the south will not get much higher than 15 degrees. A nice travel time in terms of crowds and weather is November to mid-December or mid-February to March. The climate can change quickly here: four seasons in one day are not unusual. It can still snow in Ushuaia in the summer and strong winds regularly blow in Patagonia providing some chilly breezes.
Visa for Argentina
A valid passport is sufficient for a visit to Argentina. The passport must be valid for six months after the departure date from Argentina. A visa is not necessary.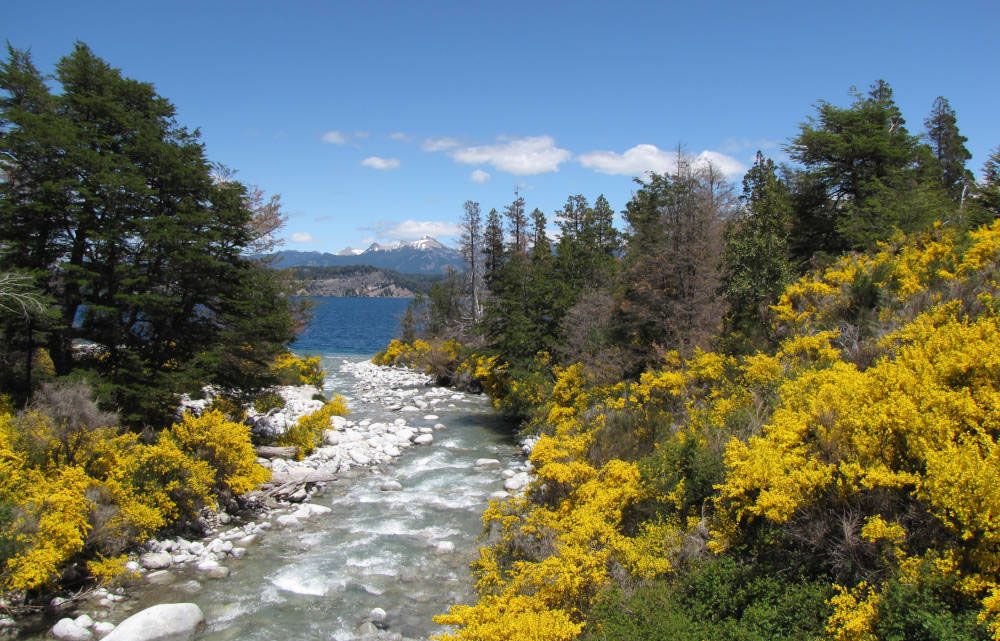 Eating and drinking
A visit to Argentina is not complete without experiencing a traditional barbecue. An asado is an enormous social event and is part of the Argentinean cultural heritage. Argentines love meat. The quality of Argentinean steaks is world-famous: full of flavour and deliciously tender.
At a street stall, Argentines like to buy empanadas: a deep-fried bread roll in the shape of a half moon. It is filled with chicken, vegetables, cheese or beef. Another famous snack is a lomito: a white flatbread filled with steak.
Wine lovers will be in their element in Argentina. The red wine, made from the malbec grape, is of excellent quality. Beer is also plentiful. The local brand is Quilmes but foreign beers are also available.
A typical Argentine liqueur is Fernet branca. A bitter herb with a lot of spices. Another typical Argentine drink is Maté. This green, bittersweet herbal tea is drunk from a stone cup with a straw. It is a social drink. When Argentines get together with family and friends, they drink Maté.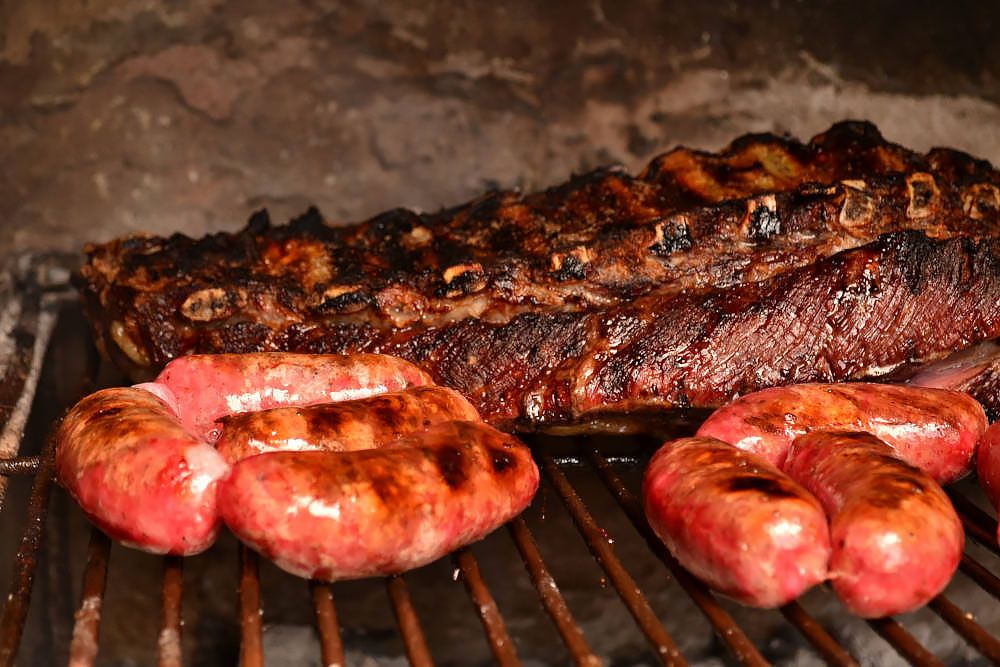 Getting around in Argentina
Argentina is a vast country. The roads are generally of reasonable quality. You will almost only come across two-lane roads. Traffic drives on the right. In remote areas you will still regularly come across unpaved roads.
Due to the size of the country, there is an extensive network of domestic air links. From the capital, you can reach every large town by plane. If you have two or more domestic flights, an Airpass may be useful.
Argentina has an extensive bus network. They are generally comfortable and clean. Transport by bus is faster than by train. In addition, the train network is not very extensive.
Many holidaymakers choose to travel through Argentina by rental car or motorhome. This is the ideal way to discover the country at your own pace.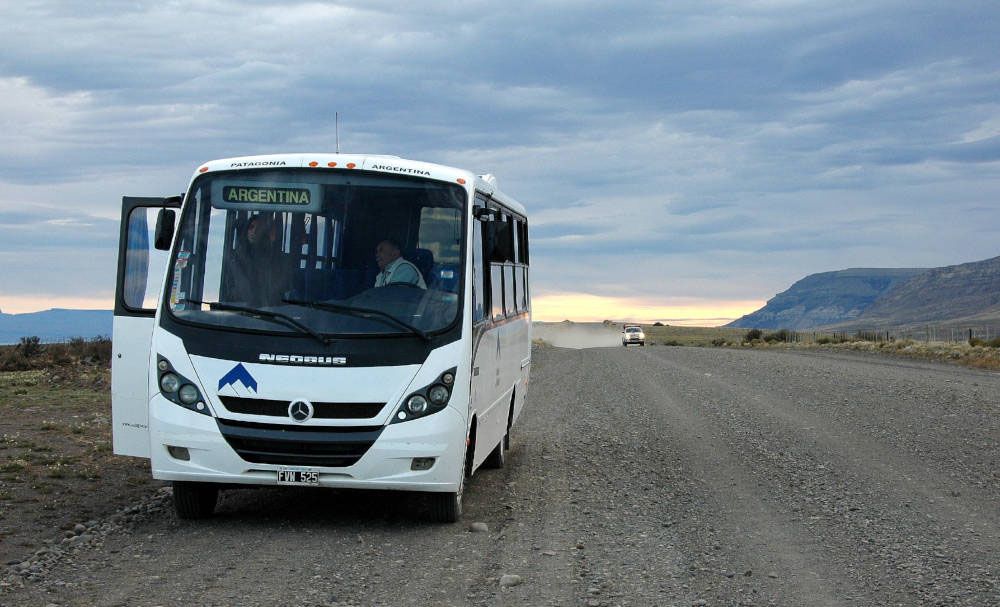 Electricity
The mains voltage is 220 V with a frequency of 50 Hz. In Chile, there are sockets of type C and L. You need a power plug adapter when living in the UK or Ireland.​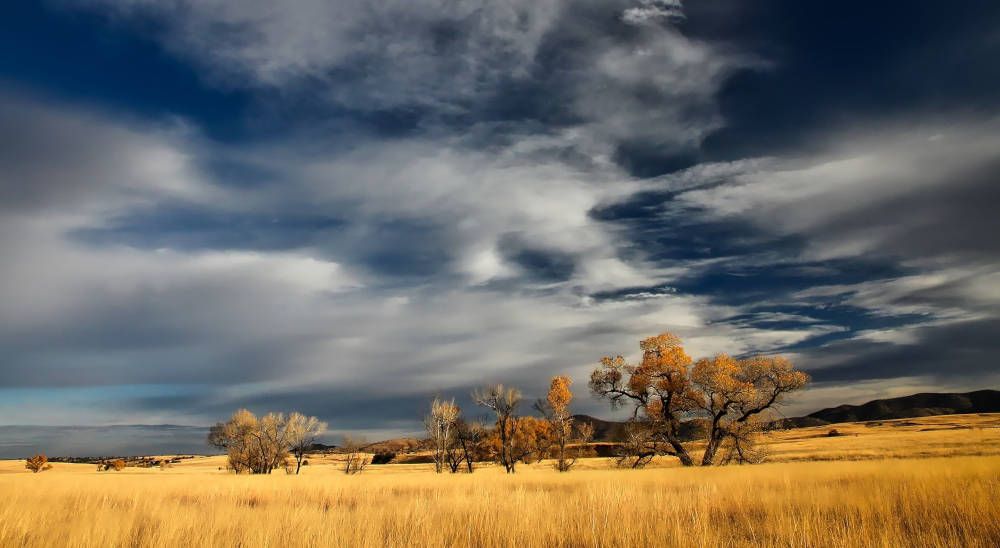 Money matters
The currency is the Argentinean peso (ARS). Credit cards are reasonably accepted as a means of payment in most major cities. It is also possible to pay by debit card in the main tourist areas and big cities. However, cash payments are still common in Argentina and especially in the more remote areas you'll need to carry cash with you.
There are plenty of ATMs in the tourist areas. In remote areas there are no or hardly any ATMs. The bank charges per transaction. Tipping in Argentina is customary in restaurants. It is often mentioned on the receipt.
Prices in Argentina are lower than in Northern and Western Europe. Restaurants and food are cheaper. Do bear in mind, however, that Argentina suffers from high inflation. Prices may rise rapidly as a result. Excursions are generally expensive. It is advisable to take US Dollars or Euros with you.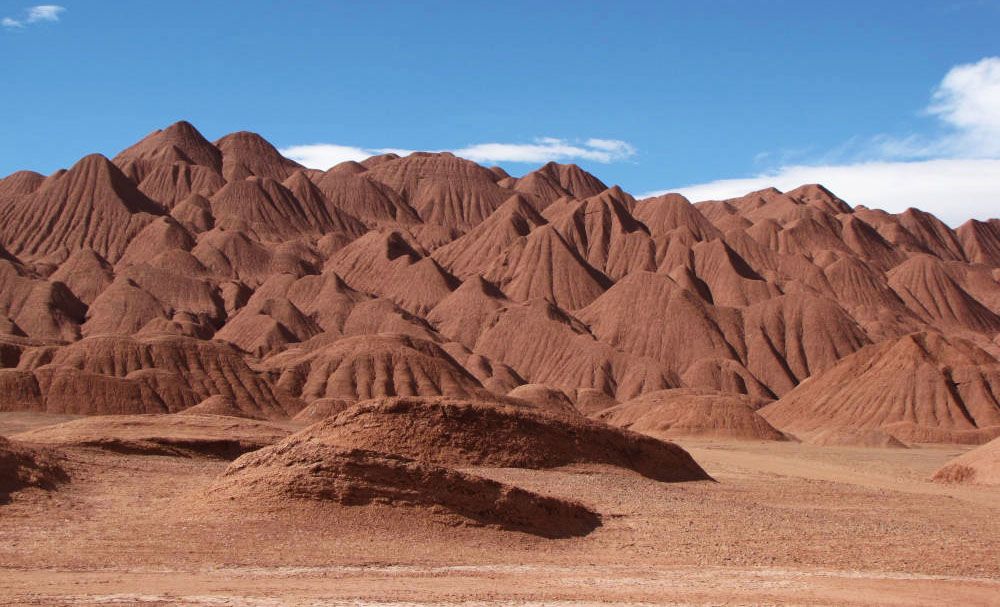 Highlights of Argentina
Argentina has a lot to offer. Active nature lovers will especially enjoy the rugged landscapes. Below we point out some of the highlights of Argentina. We will continue to add to this page so keep an eye on our website!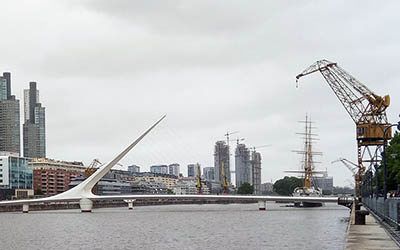 Buenos Aires is a vibrant city with beautiful architecture, many beautiful parks, museums, cosy squares, many cafés and fine restaurants. The city is the economic and cultural centre of Argentina. Buenos Aires is also known for its...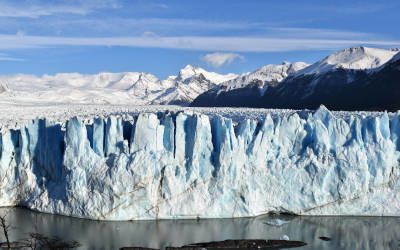 The Perito Moreno is not to be missed if you are in Argentina. But why exactly is this glacier a must-see? Because you can get so close, we think. What's more, you can walk along it using boardwalks (or constructed hiking trails). At...