Tanzania in a nutshell
Enchanting Tanzania is a country of geographical extremes. In the largest country of East Africa, you will find Mount Kilimanjaro, the highest mountain in Africa. In addition, you have the lowest point of the continent (the bottom of Lake Tanganyika) and part of the largest lake, Lake Victoria.
Tanzania is also one of the oldest permanently inhabited areas on earth. Fossil remains of humanoids more than two million years old have been found. It is believed that before the arrival of West Africans some 2,000 years ago, Tanzania was the land of hunters and gatherers.
Nowadays the country is known for its beautiful nature, the many game reserves and national parks. Almost all African wild animal species can be found here. A safari in Tanzania is the goal of most tourists. Kilimanjaro is also an attraction for active hikers and mountaineers. Furthermore, the islands of Mafia, Pemba and Zanzibar are popular for their beautiful beaches and dive sites.
Click to jump to any topic below:
Accommodation in Tanzania
Tanzania is also a country of extremes when it comes to accommodation. You can find very simple forms of accommodation, especially in the big cities, for under 20 euros per night. If you want a little more comfort, there is usually a lot to be found in the price range of 40 to 100 euros per night. Then, in the wildlife parks, you can go as crazy as you want. From simple tents to lodges and pricey glamping locations.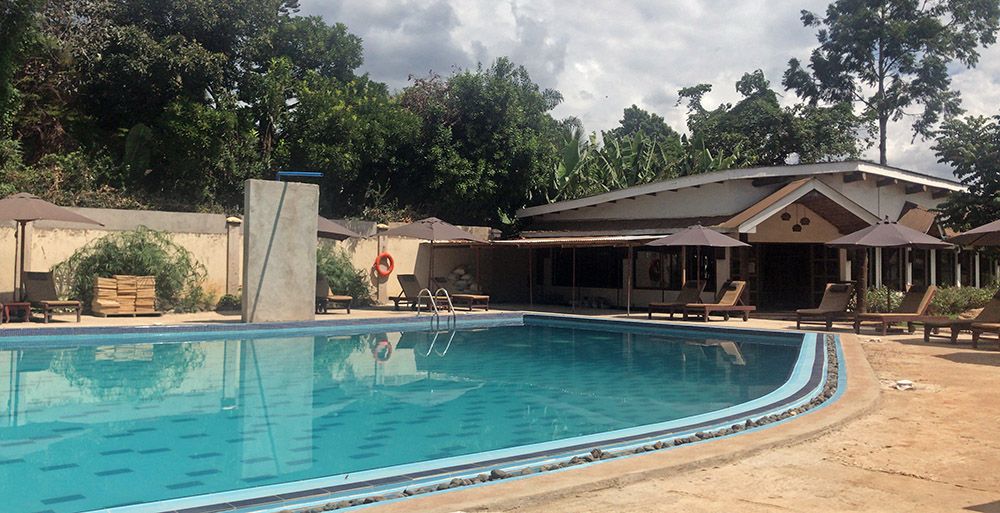 Travel advice for Tanzania
In East Africa, Tanzania is one of the most stable and secure countries. Not just the game parks, but also the island of Zanzibar draws a lot of tourists every year. Fortunately, problems rarely occur. We have also always felt safe on Zanzibar, at the parks and in Dar es Salaam. Nevertheless, according to the government's website there are certain safety risks to take into account.
For example, be extra alert for attacks or robberies in places where many people/tourists come. Examples are Dar es Salaam, Zanzibar and Arusha near the wildlife parks in the north. However, in the border region with Mozambique and Burundi you are also at risk of attacks. Our general advice is to use your common sense. For instance, if you go out in the evening, do not take valuables, bank cards or credit cards with you, just some change. And if you don't trust a certain neighbourhood or street, leave it.
Always check the latest travel advice for Tanzania before you leave, so that you will no be faced with any surprises.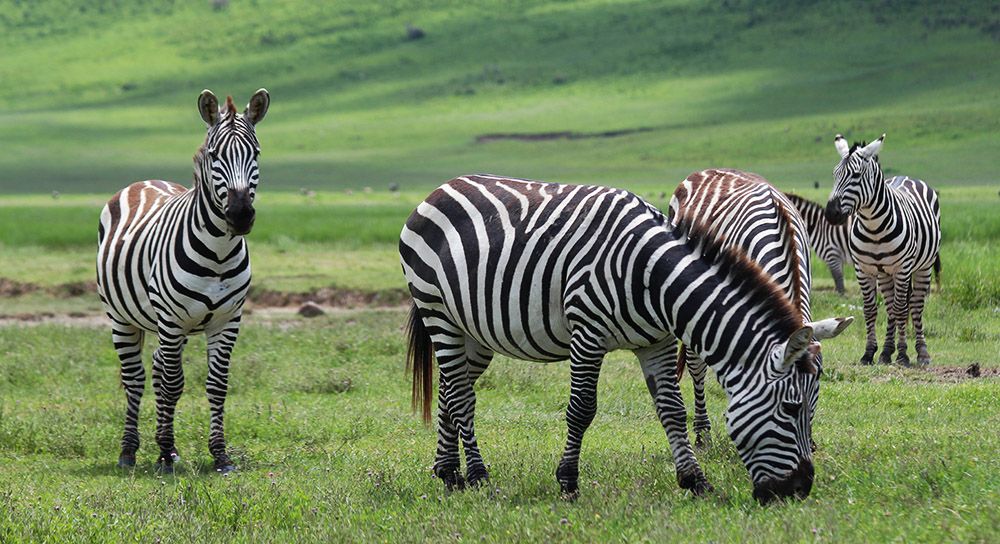 Healthcare
For Tanzania, vaccinations against yellow fever, DTP and hepatitis A are recommended. In addition, vaccinations are recommended to protect you from rabies, TB, cholera, meningitis, hepatitis B and schistosomiasis. 
Throughout Tanzania you should protect yourself from mosquito-borne diseases such as Malaria, zika, dengue and chikungunya. In addition to malaria tablets, you need sufficient resources with a high Deet factor to reduce the risk of mosquito bites. This applies both during the day and in the evening. In almost all hotels, even in the simple lodges, the beds are fortunately equipped with mosquito nets. However, it often happens that there are large holes in the mosquito net. Just to be on the safe side, take duct tape with you.
In some wildlife parks, including the beautiful Tarangire, the tsetse fly can cause the dreaded sleeping sickness in humans. The advice is to keep your windows closed while driving. Incidentally, we did not encounter those flies.
At the entrance of wildlife parks, including the Ngorongoro NP, another danger lurks, at least for your food. From a great distance monkeys will notice if you consume chips, a banana or other food. If you are parked in your (safari) car, keep doors and windows (and if applicable, the roof!) closed.
Do not be deterred by the above, because Tanzania is in our opinion too beautiful a country to avoid because of certain health risks. We ourselves have not experienced any problems, except for the inevitable mosquito bites. Possibly the biggest health risk is the risk of dehydration and/or sunburn. However, by properly applying cream and drinking enough water, you can control this risk yourself. 
Always check the latest recommendations on the fit for travel website of NHS.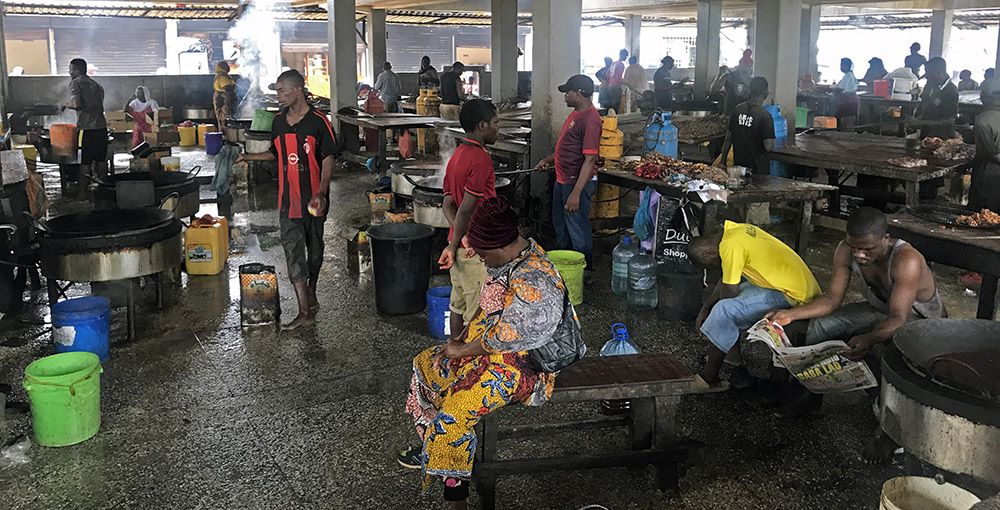 Best travel time to visit Tanzania
Unlike countries in Europe, Tanzania has no clear seasons like winter and summer. However, you do have one dry and two rainy seasons, namely from the end of October to the end of December, and from March to May. We were there from the end of December until the middle of January. Except for a bit of rain we didn't really have much rain there. However, from March to May it can rain so much that many roads become impassable and many resorts on, among others, Zanzibar, close their doors.
For a beautiful safari, June to September or December to February is the best period. Temperatures are high then. June to September are also nice months to go to Tanzania. Temperatures are a bit lower then and the landscape is especially green in June and July.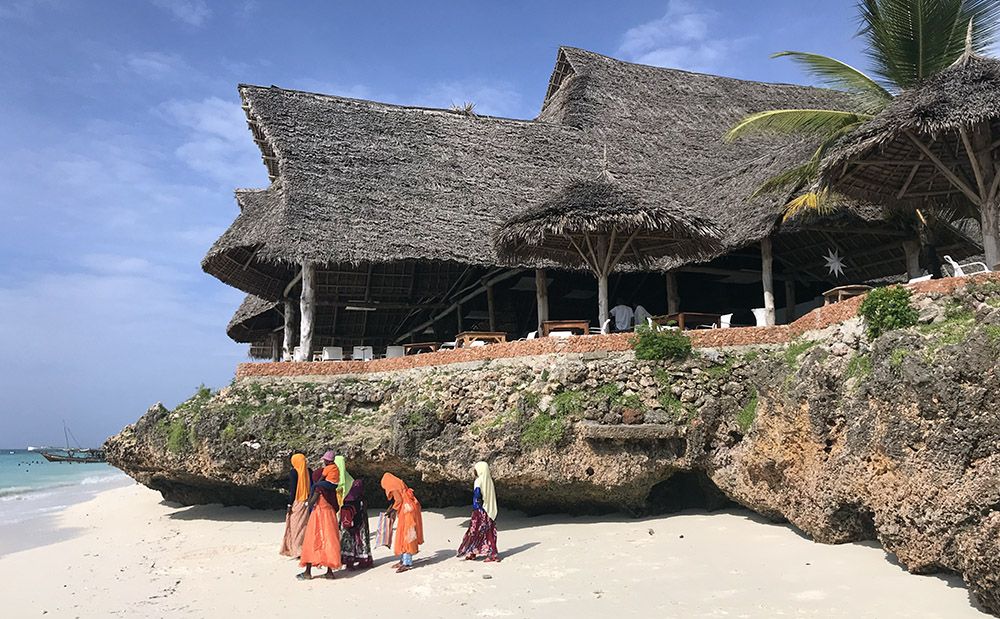 Visa for Tanzania
You need a visa to enter Tanzania. You can apply for a visa online at the official website. Another option, however, is to hand over the visa application to a visa agency such as iVisa. Although this will cost you a little money, it will spare you the hassle.​
Food and drinks
In general, we had great food in Tanzania. Most hotels, even the small-scale lodges and resorts, have a kitchen where local and international dishes are prepared. Thanks to the presence of many immigrants from India and surroundings, you can often eat delicious Indian food! Local dishes usually consist of cooked meat, bananas and rice or corn flour.
In the north of Tanzania, you will find some fantastic coffee plantations. However, in the country you don't have the same coffee culture as in Ethiopia. We almost only got instant coffee served there and found it to be of inferior quality than the instant coffee we brought from our own country as a precaution. By the way, we found the coffee from completely home-roasted coffee beans at a small plantation near Kilimanjaro, delicious!
Besides bottled water and delicious fresh fruit juices, the Tanzanian brewed beer brands Kilimanjaro, Serengeti, Safari and Ndovu are excellent thirst quenchers. We also tried wine but didn't like it very much, besides the high price. In addition, in the country you have locally brewed banana beer but we did not dare try that.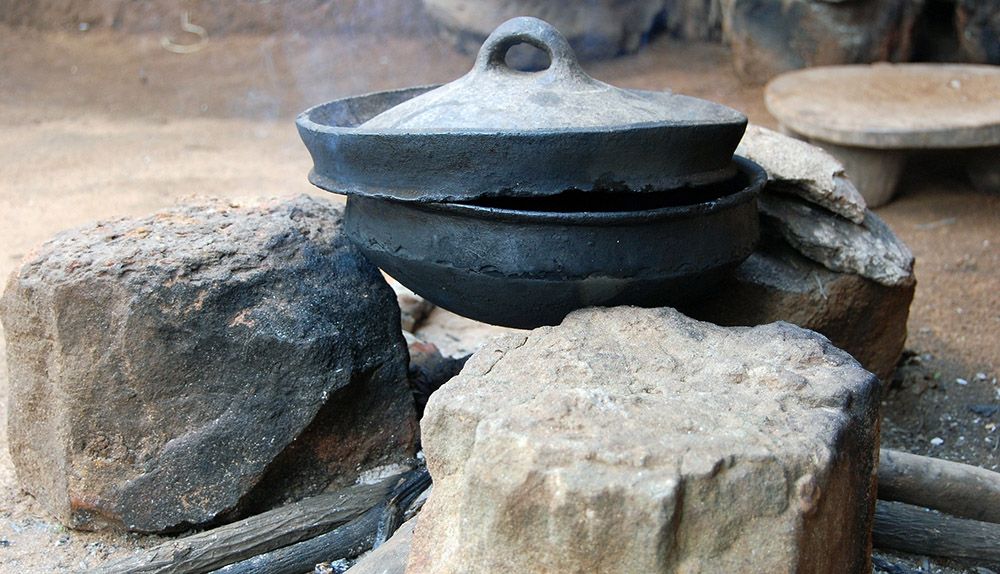 Getting around in Tanzania
Although the bus and tuktuk are the most commonly used means of transport in Tanzania, most tourists allow themselves to be transported by taxis or taxi vans. Or they rent a car with a driver who is also the guide. For the taxis and tuktuks you have to negotiate a price in advance. Ask other travellers or your hotel desk clerk what price is reasonable for a certain distance. If you rent your own 4WD car including driver, count on 150 euros per day. However, you still have to pay the guide for meals, tips, etc.
Taxi
In Zanzibar and Dar es Salaam we made use of taxis and pre-arranged taxi vans. On the mainland we drove a rented 4WD ourselves. The big advantage of this is that you are flexible. You also pay around 100 euros per day for a small 4WD, which is clearly cheaper than with a driver.
Self-drive
Having your own car without a driver also has disadvantages. For example, even small distances take a lot of time. And because the roads aren't always good or sometimes even bad, I found it very tiring to drive by myself at times. Besides that, the use of a guide is mandatory in some parks. In other parks it can be desirable at any rate. A guide can tell you a lot about the park and knows the route.
Flying
It is best to fly the long distances in the country, unless you have months. We have flown with Air Tanzania several times to our utmost satisfaction. Only twice were we delayed. Count on fares of around 50 euros per person for a one-hour flight. Incidentally, we had to get used to the total lack of communication about flights at the airports. Domestic flights are not called or are called incorrectly. A few times we suddenly saw the locals getting up and boarding. It turned out to be the same flight as ours.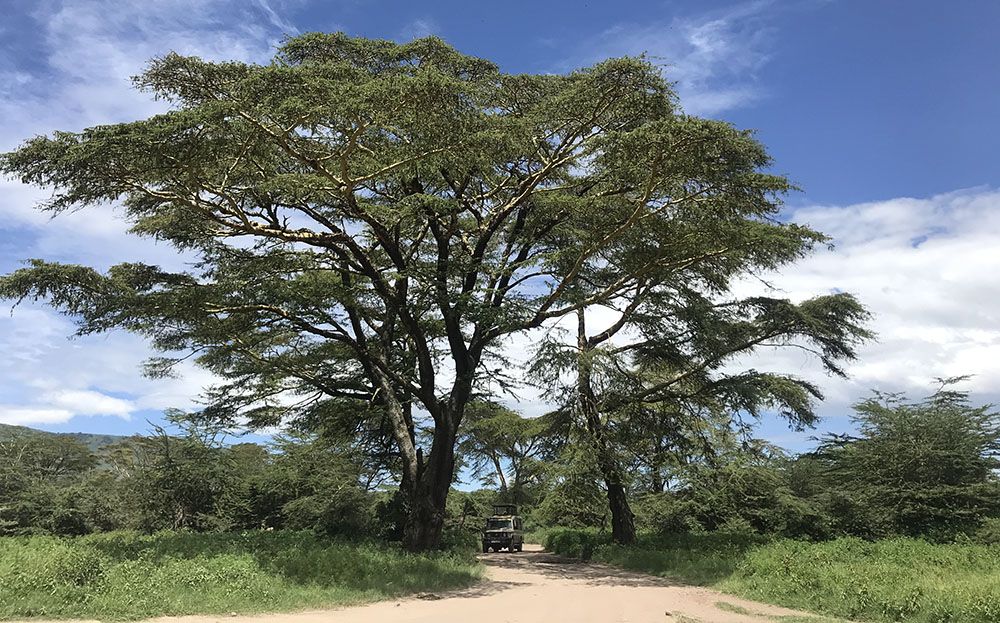 Electricity
Sockets of type D and G are used in Tanzania. The mains voltage is 230 V at 50 Hz. You need a power plug adapter when living in the UK or Ireland.
Money matters
The currency of Tanzania is the Tanzanian shilling. Although hotels often like to pay with dollars, you can't withdraw dollars at ATMs anywhere. Since not every hotel accepts payment by credit card, it is advisable to bring dollars from home as well.
We certainly didn't think Tanzania was a cheap country. You pay for the food in restaurants and for the groceries at the supermarket roughly the same price as in Western Europe, or even more. Domestic flights, locally brewed beer and car fuel, on the other hand, are cheaper. In particular the accommodation within the parks and the entrance to the parks are pricey.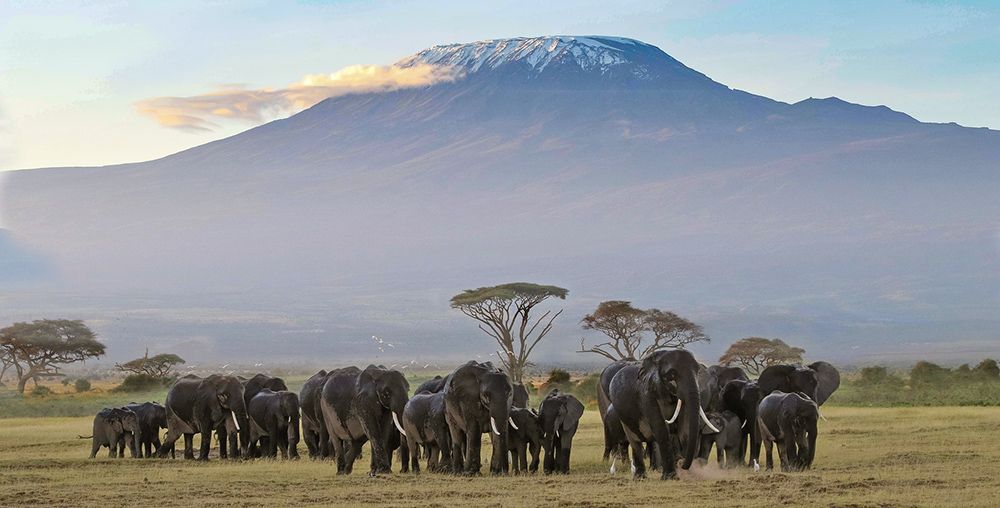 Do's and don'ts during your stay in Tanzania
We have come to know the people of Tanzania as very friendly and polite. This was true for the Muslim population on Zanzibar as well as for the inhabitants of the cities like Dar es Salaam, Arusha and Moshi, and the Masaai. They probably won't point it out to you if you make a cultural mistake. For this reason alone you will find some tips to keep the local etiquette in mind during your visit to the beautiful country.
On Zanzibar, where the population is predominantly Muslim, women are expected not to wear clothing that reveals too much skin. Kissing in public is also not appreciated. Incidentally, in other parts of Tanzania, too, value is attached to appropriate clothing where the feminine form should not be too prominent.
If you come to a village you will often be greeted by the locals. Therefore, learn a few words by heart with which you can greet people back and with which you can thank them. People will also come to you to sell you things as souvenirs. For them this is sometimes the only way to make money. We ourselves felt that this was not at all intrusive. Often a polite "asante" (thank you) or sihitaji (I don't need it) was enough to indicate that you are not interested.
If you take pictures of people, for example of the Maasai with their colourful clothes, they do expect you to pay for them. Always ask in advance if you are allowed to take a picture, and if so, what it might cost.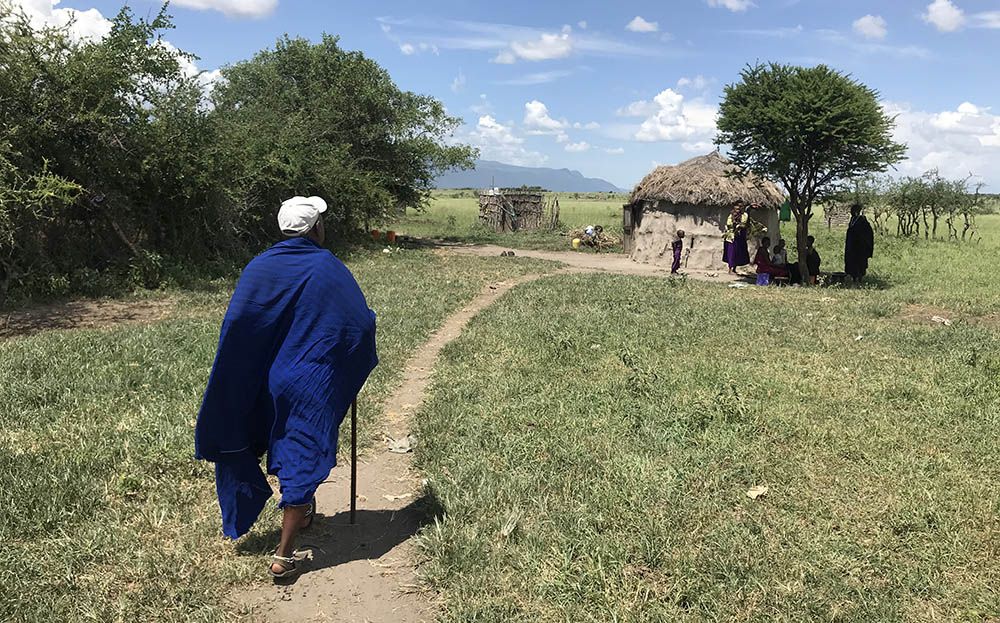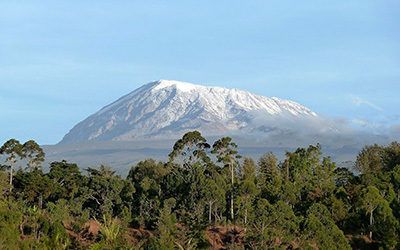 One of the main tourist attractions of Tanzania is Kilimanjaro in the north of this large country. This dormant volcano with an altitude of no less than 5895 metres is the highest mountain in all of Africa. Kilimanjaro is even the highest, freestanding mountain in the...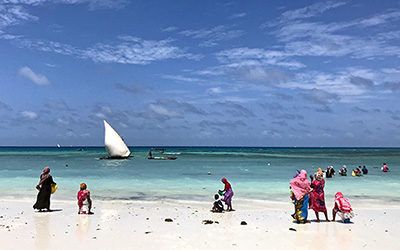 The most idyllic beaches, the enchanting capital Stone Town and a fantastic herb tour. These are just some of the highlights of the beautiful Zanzibar. In our blog we take you to the 10 top highlights of Zanzibar. For our annual New...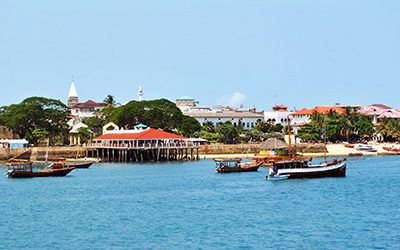 An absolute must during your holiday at Zanzibar is a visit to the enchanting Stone Town, the historic heart of Zanzibar city. It is not without reason that the city has been on the UNESCO World Heritage List since 2000. Just strolling through the narrow streets is a...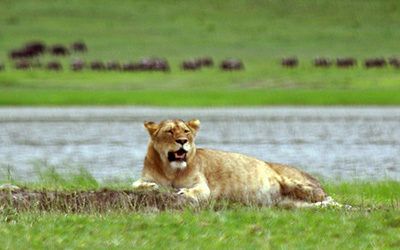 As far as we are concerned, an African safari belongs on everyone's bucket list! In South Africa we visited parks like Addo Elephant, Hluhluwe Imfolozi and Kruger Park before. These are all great nature parks to see the wildlife up close. Our recent visit to...