United Arab Emirates (UAE)
The United Arab Emirates (UAE) in a nutshell
The United Arab Emirates (UAE) is a federation of seven emirates on the north-eastern side of the Arabian Peninsula. It is a country with a rich history and a melting pot of cultures. It's an interesting destination for many travellers for a luxury city trip to places like Dubai and Abu Dhabi. Thanks to the excellent air connections via Emirates airline it is also an ideal hub for travel in the Middle East. Many travellers also make a short stop here before continuing their journey to, for instance, the Far East or Australia.
For most western tourists, the major cities in the Emirates are familiar. The shopping malls, where you will find mostly western products, are extremely modern. Hotels and restaurants are luxurious and modern, just like the other facilities. The remote desert dunes inland, the archaeological sites in the Hajar Mountains and the beautiful wadis in the border region with Oman, are the lesser-known side of the emirates. Inland you will also find beautiful oases at Al Ain, gorgeous beaches, waterfalls and freshwater lakes.
Accommodation in the UAE
Accommodation in the UAE ranges from quite good to fantastic. You have especially beautiful, luxurious and sometimes very expensive hotels. One is the impressive Burj al-Arab (Tower of the Arabs) in Dubai, which is listed as a 7-star hotel (a non-existent category). The Emirates Palace in Abu Dhabi pursues the same standard but for a fraction of the price you'd spend for a stay in the very expensive Burj al-Arab.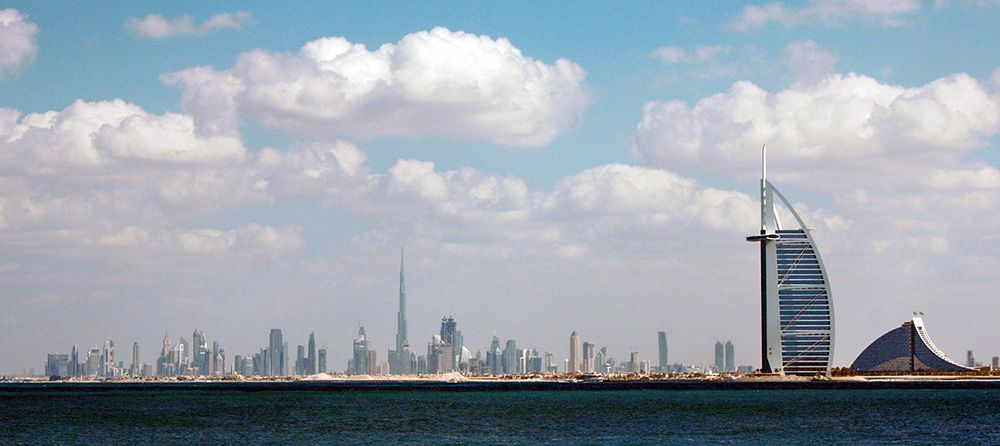 Travel advice for the United Arab Emirates (UAE)
We have always felt particularly safe in the United Arab Emirates, even more so than in Europe. However, there are some security risks due to its location in a troubled political region with a heightened terrorist threat. Always read the current travel advice for the UAE before you leave, so that you will no be faced with any surprises.
Healthcare
Vaccinations against DTP and Hepatitis A are recommended for the UAE. See the advice of the National Travel Health Network and Centre (NaTHNaC) on the TravelHealthPro website for this. There is also rabies, measles and mosquito-borne diseases such as zika, chikungunya and dengue/dengue fever.
Healthcare in Dubai, Abu Dhabi and Sharjah is reasonably good. There is also an ambulance service in all major population centres. However, coverage in the more remote areas leaves much to be desired. Ambulances are intended for transport and not for healthcare.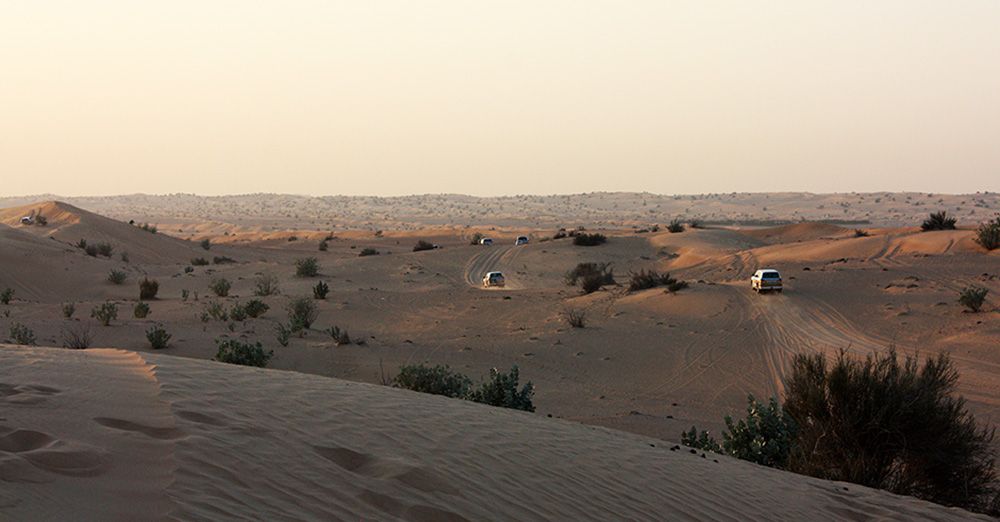 Best travel time to visit the UAE
The United Arab Emirates have a desert climate with a particularly hot summer and a pleasant winter. From the end of October to mid-March the temperature is between 15 and 27 degrees. Although it can sometimes cool down quite a bit at night, in the three times we were there it was never really cold. It is almost always sunny, though between November and February it can also rain a bit.
Visa for the UAE
You need a visa to enter the United Arab Emirates but this can be arranged at the arrival airport. Check out the requirements on the website of iVisa.com.
Food and drinks
In the large cities of Abu Dhabi and especially in Dubai you will find very diverse, international cuisine. By western standards, most restaurants are reasonably affordable, but some luxury restaurants in hotels are very expensive.
Thanks to the large population of expats, you will find many Indian and Pakistani restaurants. But Turkish, Syrian and Saudi Arabian cuisine is also popular. At most outdoor eateries along the road you can get roast chicken dishes with Arabic bread and hummus. The most popular rice dish is Biriyani, with grilled chicken, fish or lamb.
Alcohol is available in many restaurants and cafes in Dubai and in tourist hotels. But don't be surprised if – like us – you eat a delicious, freshly made pizza in an Italian restaurant and there's not a single alcoholic drink on the menu. Moreover, at the average beach club you can order all kinds of drinks, except for alcoholic ones.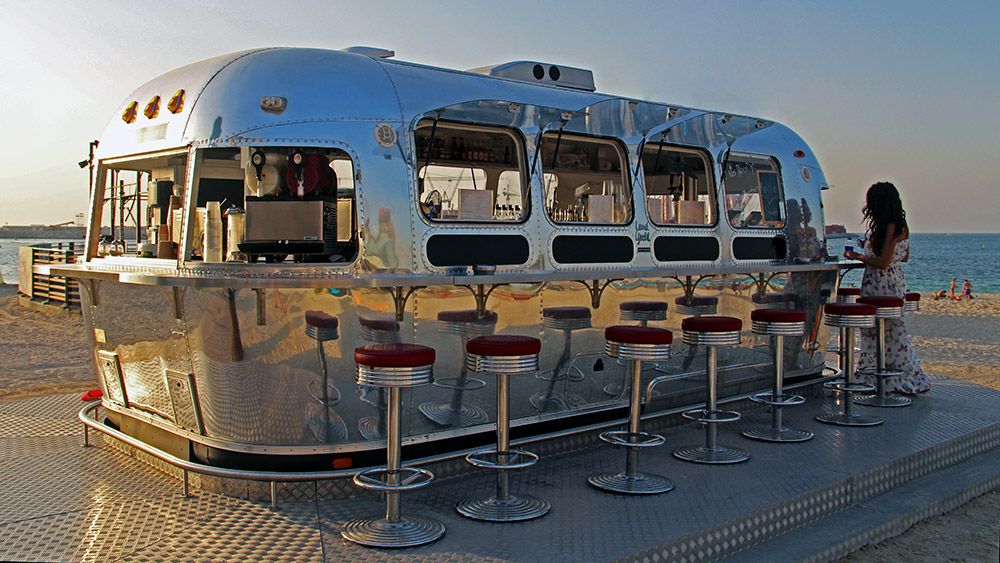 Travelling in the UAE
Distances in the UAE are relatively small. For example, you'd spend less than an hour travelling by taxi from Dubai to Abu Dhabi. The roads are generally in excellent condition but signage does leave much to be desired in some parts of the Emirates.
Except for Dubai, public transport is not well developed. Rather, in almost all cases we used taxis, which are cheap in the emirates compared to Western Europe. Another option is car rental, something we wouldn't do lightly. People drive extremely fast and sometimes recklessly. There is a reason why the UAE has one of the highest death rates in traffic in the world.
Electricity
Sockets of type C, D and G are used in the UAE. The mains voltage is 220 V at 50 Hz. You need a power plug adapter when living in the UK or Ireland. 
Money matters
In the United Arab Emirates, you pay with the dirham (AED). The price level there is about 16% lower than ours. However, although restaurants, taxis and food are clearly cheaper, you can also find it very expensive in cities like Dubai. In that city, nothing is too crazy and there are a lot of very expensive activities for the financially wealthy.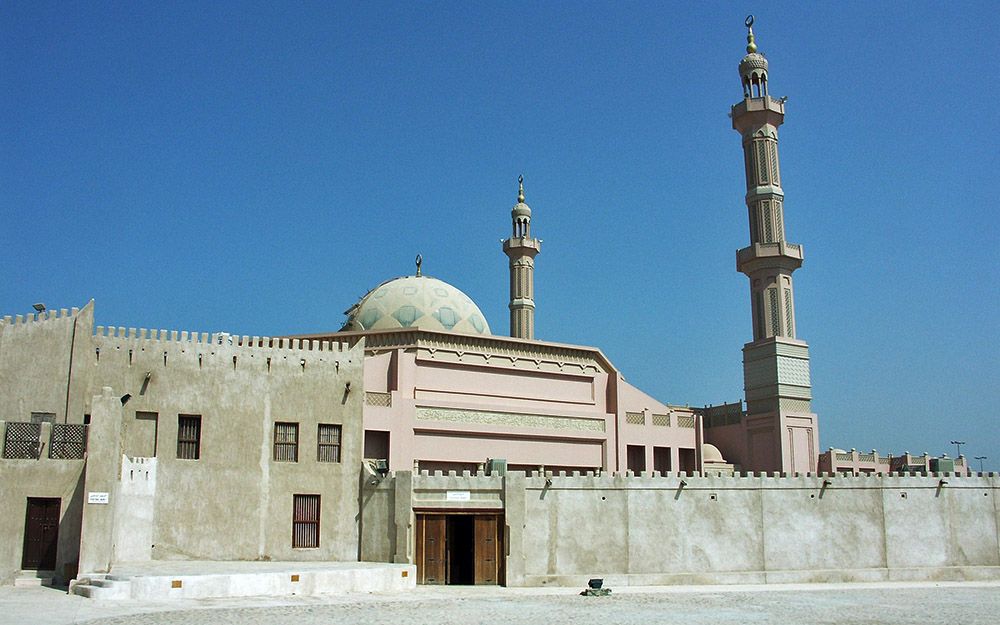 Dos and don'ts when visiting the UAE
The people of the Emirates are proud, hospitable, and generally civilised and friendly. Nonetheless, a modicum of respect for their unique, conservative culture is expected. Thus, "rude and insulting gestures" are out of the question. Although women are not legally obliged to wear the hijab, revealing clothing such as a top and shorts are certainly not appreciated. As a woman, try to cover your shoulders and knees in any case. By the way, at the beach of Dubai Marina, we saw western women in swimsuits without any problems getting on with the local female population.
Warning: LGBT is illegal in the UAE. It is punishable by imprisonment and in some cases even death. Incidentally, heterosexual couples cannot express affection such as kissing in public or walking hand-in-hand.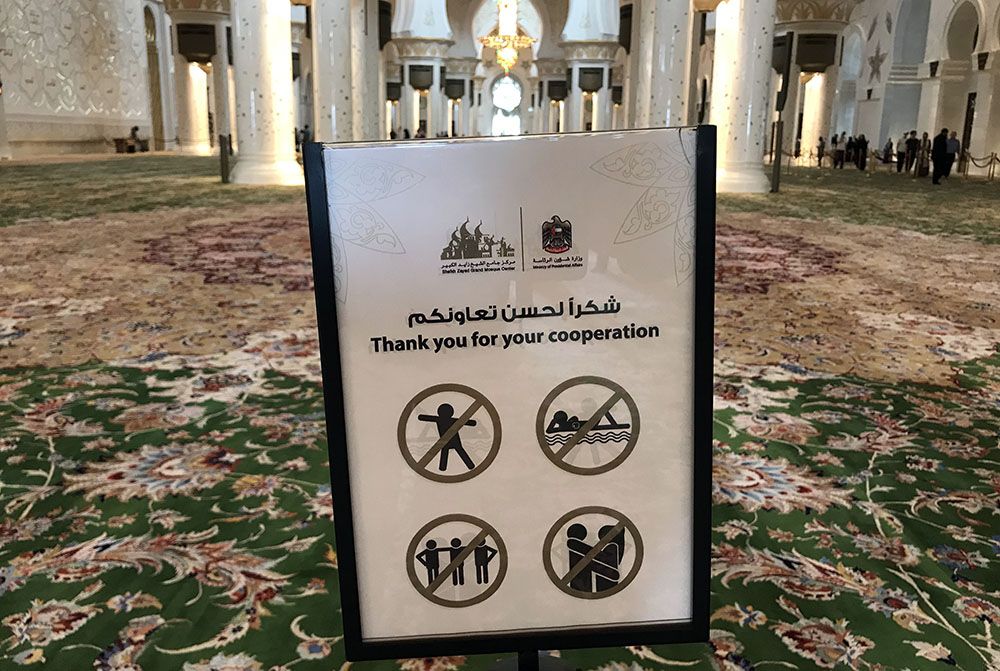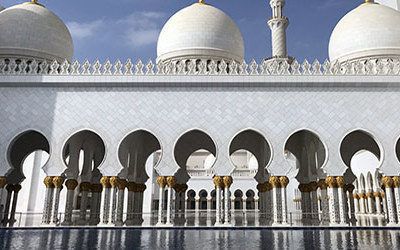 Abu Dhabi is the federal capital of the United Arab Emirates (UAE) where the government and many oil companies and embassies are located. The city is also the capital of the Emirate of Abu Dhabi. The emirate is by far the largest in the UAE. It is particularly known...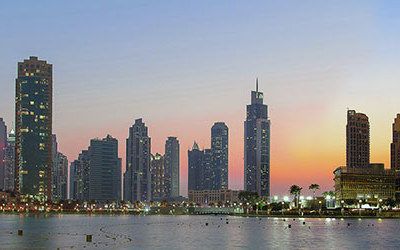 To us, Dubai is a city that, like New York, never gets old. Developments here happen so fast that new sights or fantastic activities are added almost every year. But don't limit yourself to just the city itself. There is a lot to see and do just outside it. Consider...