The United States in a nutshell
The United States (USA) is the second largest country in the world after Canada and Russia. There are more than 325 million people living there, making the country the second largest population after China and India. In addition to the 50 states that make up the country, the US also includes some islands and island regions in the Caribbean Sea and the Pacific Ocean, like Puerto Rico and Guam. The US also has far-reaching cooperation agreements with the Marshall Islands, Palau and Micronesia.
About 20,000 years ago, the first people from Siberia made the crossing from the Bering Strait to Alaska and Canada via a thick layer of ice, and then headed south. Some groups stayed in the west and lived off hunting, while others moved to the east and began to focus on fishing. The inhabitants of that time were accidentally named Indians after the arrival of the Europeans and were then driven out and slaughtered.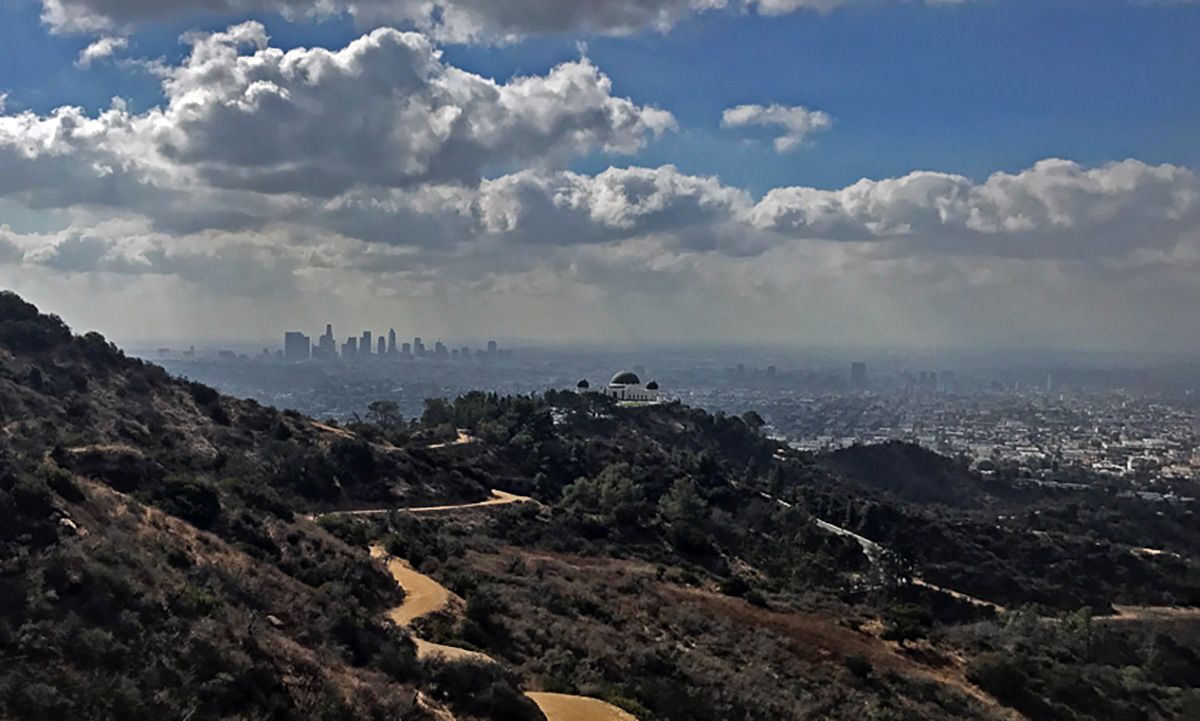 The country became independent in 1783, followed by a period of rapid expansion to the south and west. In 1861 the American Civil War broke out, which ended in 1865 with the abolition of slavery. In the 20th century, industrialisation made the US a world power.
The US of today is a country that is particularly diverse culturally, but also in terms of nature, landscape, climate and prosperity. As a holiday destination we love it. Since this large country that excels in diversity has so much to offer, we will be gradually expanding the number of highlights in this blog.
Accommodation
There seems to be no lack of accommodation in the US. In the suburbs of (large) cities you can often find motels, in the cities themselves, hotels. You also have enough bed & breakfasts and/or Airbnb possibilities. In addition, if you are not planning to travel the country a lot, you can rent a house for a week (or two). We did that once in Florida. We got a spacious, luxurious villa including pool at the golf course and paid relatively little for our nights there.
The campers among us can really enjoy this large country. The national parks often have beautiful camping opportunities for both camper vans and tents. The facilities at the campsites are usually fantastic. In the national parks you usually have lodges too but then you can expect high prices. In one of the parks (Yosemite NP), we sometimes spent the night in a fully-furnished tent. Nice and a relatively good price.
Travel advice
In general, the United States is a safe country for which negative travel advice is rarely given. However, there are some considerations or aspects to consider.
Crime
In many states it is permitted to carry a weapon in public. We regularly receive news that another (mass) shooting incident has taken place in the US, but tourists almost never die. Just like in Europe, some districts of large cities are unsafe. Ask in advance if this is also the case for the accommodation you have in mind. In the southwestern states, drug trafficking is also a problem. Be alert because drug gangs can use violence.
Natural disasters
In the U.S. you may encounter forest fires (especially in California), avalanches (in the Rockies), hurricanes (in the southeast and on Hawaii) and tornadoes (in the middle of the country). In addition, active volcanoes on Hawaii can throw a spanner in the works. Follow the media and weather reports and check the current travel advice in any case before you leave for the United States.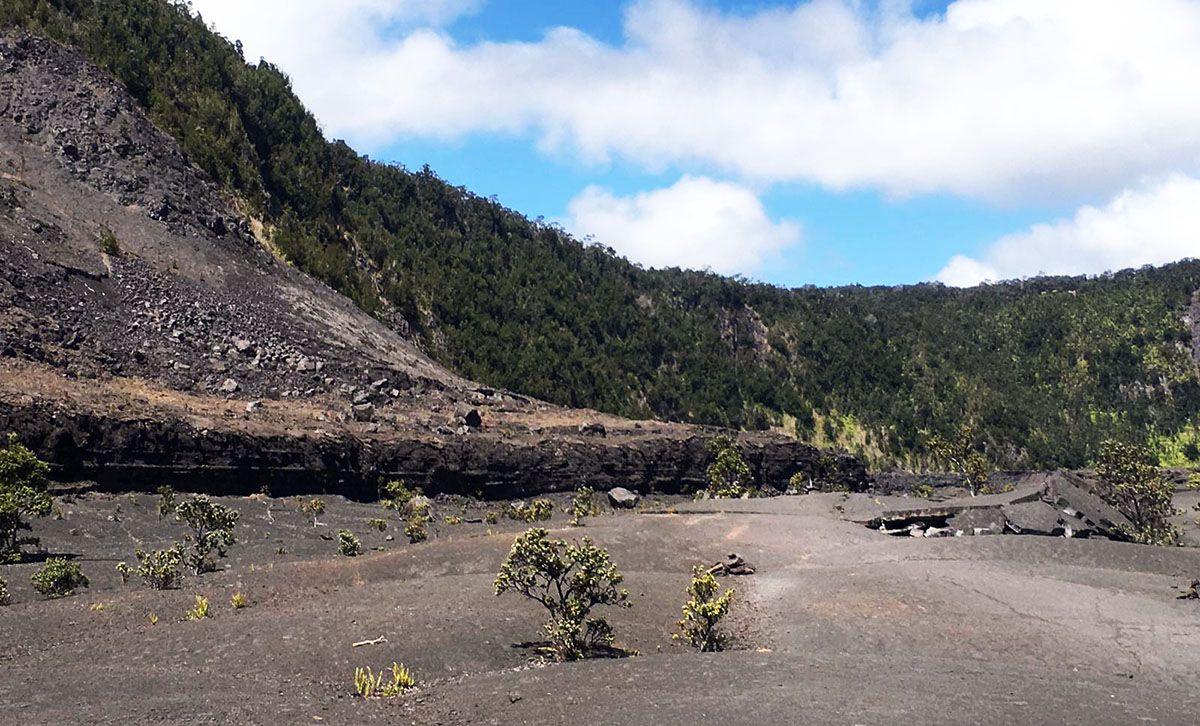 Healthcare
There are no particular health risks for the United States, apart from the presence of potentially dangerous animals such as scorpions. However, it may make sense to be vaccinated against rabies, which you can even get from squirrels, though the chances of that are small.
A few more tips
Take the instruction leaflet (and a doctor's prescription in English) of any medication you are taking, to prevent you from being mistaken for a drug addict. Moreover, bring enough supplies from the Netherlands as you may not be able to get these medicines in the US.
Use as little alcohol and coffee as possible during your flight to the United States to avoid jetlag to some extent. Try to exercise a lot by stretching your legs regularly, for example, to prevent thrombosis.
Medical facilities in the US are good but expensive. Check what your health insurance (and possibly your travel insurance) does or does not cover.
Best travel time
Due to the size and location of the country, the US has a hugely varied climate. It is tropical on Hawaii and in the south of Florida (the Everglades and the Florida Keys). In Alaska, it is subarctic and in the north-east, there is a humid, continental climate. The west has a semi-arid climate. The best travel time therefore greatly depends on the region you want to go to. If you don't like it too hot and humid, spring and early autumn are often an ideal time to visit the country. However, in the southeast, you run the risk of devastating tropical hurricanes in summer and early autumn. Where possible, we mention the best travel time on the individual highlight pages.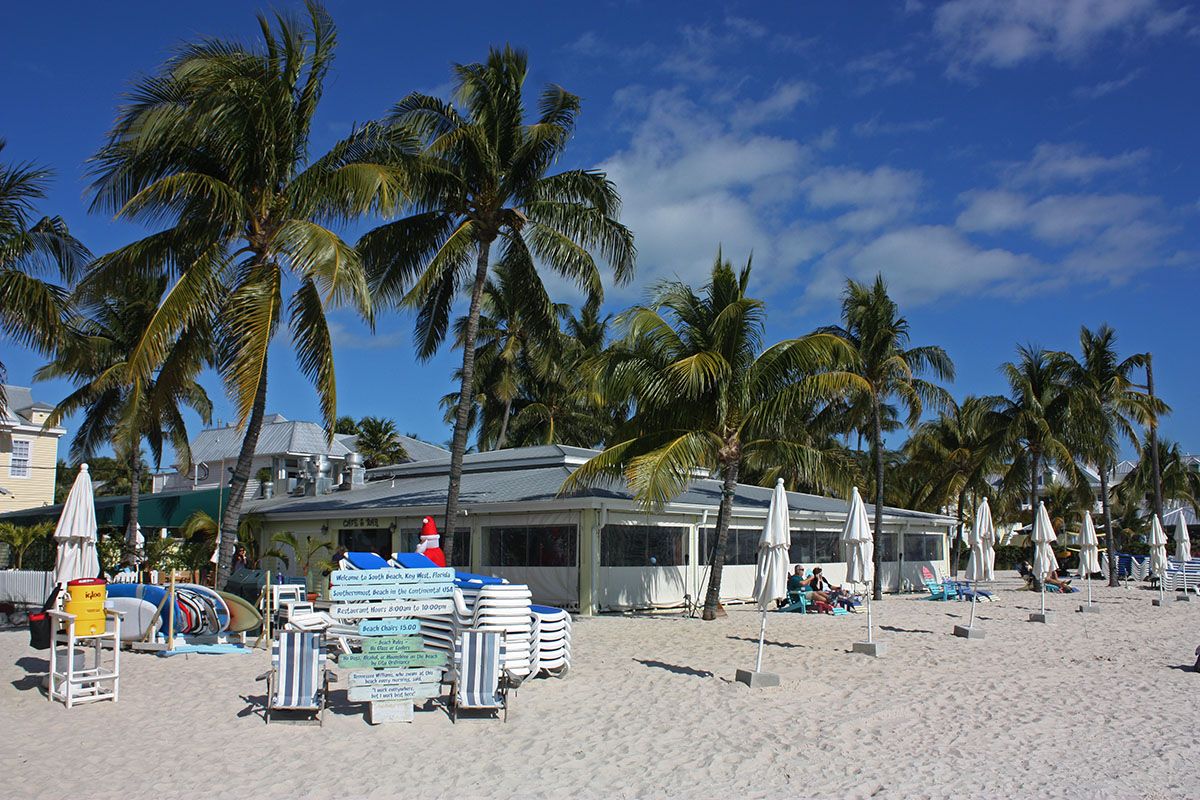 Visa
Passport holders from most Western European countries are eligible for ESTA (Electronic System for Travel Authorisation), a kind of digital visa. You can apply for the ESTA free of charge in Dutch via the Department of Homeland Security's official website. Do this well in advance, at least 72 hours before you travel to the US. An issued ESTA is valid for two years if your passport is still valid. Within this period, you may travel to the US as often as you wish, as long as the length of stay does not exceed a maximum of 90 days.
Eating and drinking
In general, Americans eat a lot and prefer large portions. If you go to a restaurant you often get more than you can eat. Ask for a doggy bag, at least if you have the means during your trip to warm up the food later. They are also generous with non-alcoholic drinks. You can get a free "refill" almost everywhere: extra coffee or soft drinks that may or may not be served by the waiter.
Eating out can be either (semi-)classy in a restaurant or simple at one of the many fast-food chains such as McDonalds, Burger King, Pizza Hut and Taco Bell. In our opinion a great alternative to lunch is a delicious sandwich at Subway. There is a wide range of international cuisine. Meat is dominant here. In that respect, the US is perhaps not so pleasant a holiday destination for vegetarians. In the restaurants, by our standards, a big tip is given because the waiters get very badly paid. You give 10% if you are not satisfied, 15% if you are and 20% if you are exceptionally satisfied. On the receipt, you find a suggestion of what is common or what the restaurant thinks is common. This is usually 18%.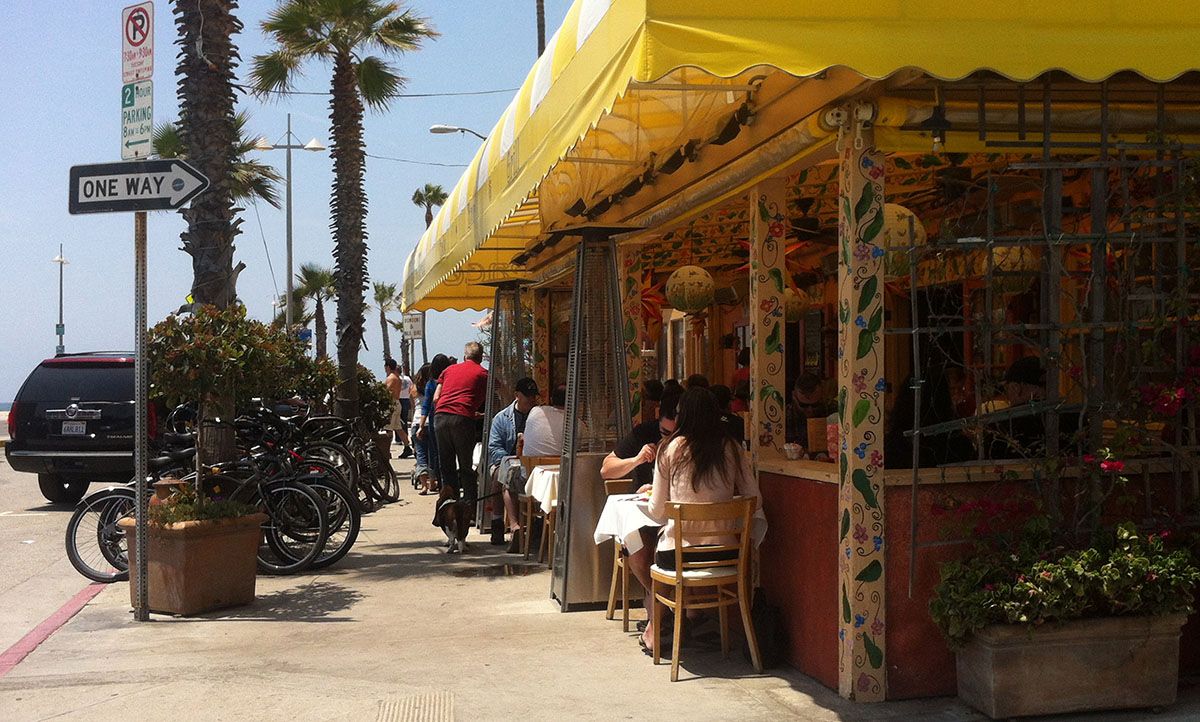 There are many fine beers and wines available in the United States. The beers are often imported; American beer, however, is becoming more and more 'mature'. Because of its ideal climate, over 90% of the wines produced in the US come from California.
Since it can be quite warm in the US, you will find both outside and inside public water fountains. The water is of good quality. The tap water is also of good quality, although it can have a taste of chlorine. Bottles of drinking water from the supermarket are the alternative. These are also useful on the road.
Transport
Most transport in the US takes place by road. Apart from cities like New York and San Francisco, the cities and villages in the US have insufficient public transport. As a result, most Americans travel by car or plane. Although there are also good bus and train connections between the major cities, we would still recommend a rental car or camper van. Precisely because most Americans depend on their car, you will find sufficient parking space at most hotels in the cities.
If you have a bit more time to explore the US then you might also consider, for example, exploring a part of the east with a rental car and then taking the train or plane to the west where you can rent a camper van to visit the large national parks. There are plenty of possibilities at any rate.
Get an American driver's licence for a long stay?
By the way, if you want to travel in the US for more than three months, some travel blogs say that you need an American driver's licence. This is not quite the case. This rule applies more to people who want to settle permanently in the US. Please note that the ESTA (your digital tourist visa) is only valid for 3 months, so you will have to apply for a separate visa instead of the ESTA.
Saving opportunities
If you are not tied to the location where your tour with a rental car or camper van should start then it pays to look at a state where state tax is low. You then rent your means of transport there to eventually save 10% on the total amount!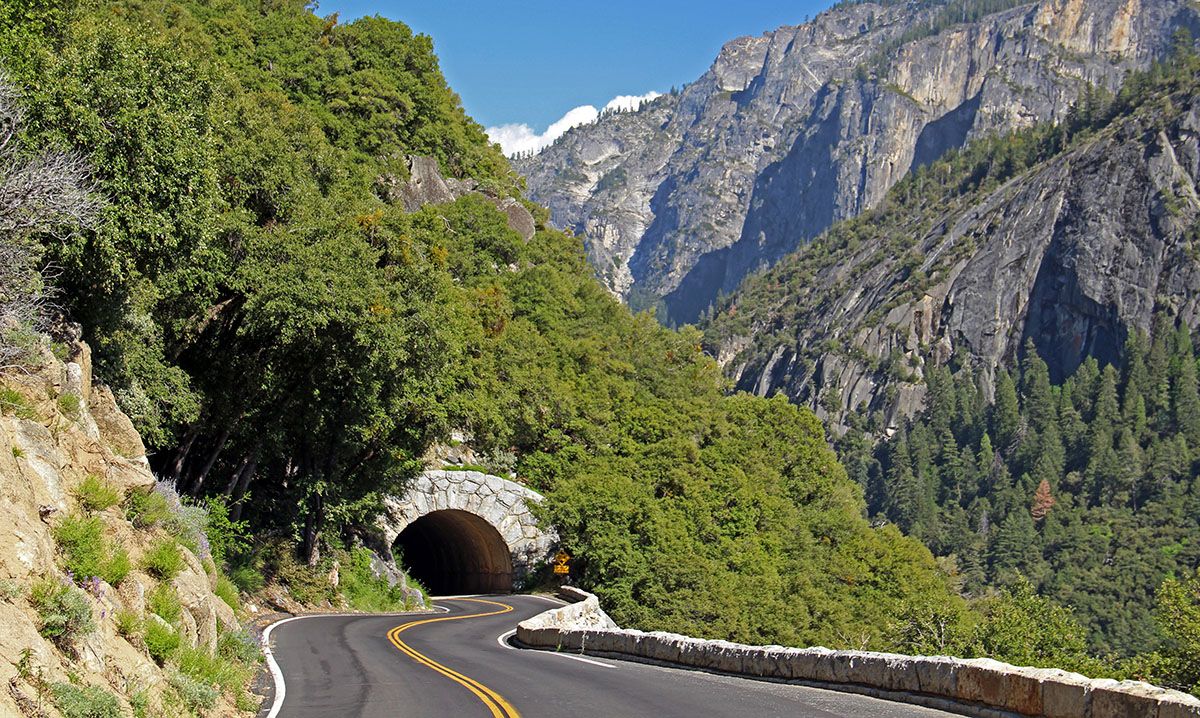 If you want to deliver your means of transport to a different location than where you pick it up (something most rental companies charge a hefty surcharge for) then you can also consider driving the itinerary in the opposite direction to what almost all tourists do. For the rental company, one way to get a rental car or camper van back to its original location is to have other tenants pay only $1 (!) in some cases to get their means of transport back. This usually happens in the autumn.
The routes are fixed and you are often bound to a certain period to bring back the camper van. However, in most cases it is a particularly cheap option. More information can be found on the sites of iMoova and Thrifty Nomads, but there are many others that have this kind of "relocation" deal.
If you're not tied to the summer period, then another savings option is to drive a brand-new camper van from the Chicago area (where most camper vans are built) to the rental company to leave it back there. This is only possible in the (early) spring. Host companies offering this "discount offer" include Apollo, Cruise America, El Monte, Road Bear and Star RV.
Electricity
The mains voltage is 120 V with a frequency of 60 Hz. The United States has A and B-type sockets. You need a power plug adapter when living in the UK or Ireland.​
Money matters
You pay with the American dollar. The general price level is not much higher or lower than in Western Europe. However, the differences between states and cities can be big. Each state has its own percentage of state tax (the American equivalent of our VAT). In addition, some, large cities are clearly more expensive than other cities in the interior, for example.
In short, it comes down to the fact that some things are a bit more expensive than here in Western Europe, such as accommodation in cities like Los Angeles or access to national parks, other things like fuel are cheaper. On the other hand, you do have to travel much longer distances. That does not make the total fuel costs cheaper than with us. There are often simple ways to save on expenses. An example of this is the National Park Pass, which allows you to visit all national parks for about 80 dollars. If you plan to visit many parks, you can quickly get your money's worth. More information.
Highlights
The blog about the United States has only just gone live. The number of highlights is still limited but will be added to considerably over the next few months. So, revisit this page regularly to see what has been added or subscribe to the newsletter. You will then be automatically notified when highlights have been added to the United States blog.