The Cook Islands in a nutshell
In the middle of the South Pacific between French Polynesia to the east and Tonga to the west, lie the 15 inhabited paradisiacal Cook Islands. These islands form an autonomous, parliamentary democracy within New Zealand. It has been several years since we visited this paradise on earth, but we would love to go back! In this blog we explain why.
The Cook Islands are in the same time zone and at the same distance from the equator as Hawaii. For that reason, the islands are sometimes also called "Hawaii down under". Yet, there are no big hotels and mass tourism like in some parts of Hawaii! Instead, you will find beautiful nature with some fairly high mountains, such as the Te Manga of 653 meters! And also a lot of jungle with beautiful waterfalls, coconut palms and flowers everywhere, and fantastically beautiful turquoise lagoons.
Click to jump to any topic below:
Accommodation on the Cook Islands
The southern Cook Islands have plenty of accommodation, ranging from cheap hostels, apartments and holiday homes, to hotels and luxury resorts. You can also rent villas, one more beautiful than the other. The villas may or may not have a private beach, swimming pool and barbecue. There is hardly any accommodation available on the northern islands.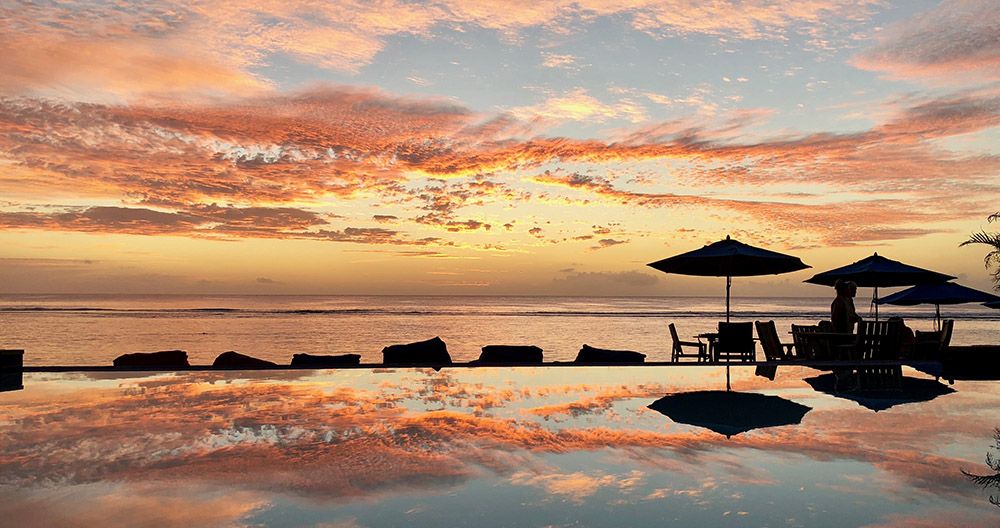 Travel advice for Cook Islands
Apart from Corona, there are no special security risks for the Cook Islands. There is little crime on the islands. However, (small) cyclones can occur from December to April, sometimes affecting air traffic, and water and electricity supplies. Check the current travel advice for the Cook Islands.
Healthcare
No vaccinations are required for visitors from Europe. Vaccinations for DTP and Hepatitis A are recommended. Malaria does not occur on the islands. But there are mosquitoes and dengue can also occur. Therefore, protect yourself well against mosquito bites.
Rarotonga has good medical facilities. There is also a small hospital on Aitutaki, but the facilities on Atiu are somewhat more limited. For the divers among us it is important to know that there is no recompression chamber on the islands. In case you need recompression treatment you would have to go to New Zealand.
Best time to visit the Cook Islands
The Cook Islands have a tropical rainforest climate in which the difference between summer and winter temperatures is relatively small thanks to the pleasant trade winds. However, the differences in precipitation between summer and winter are big. The wet period (their summer, our winter) starts in December and continues through April. In their winter you still have rain but also a lot of sun. The seawater temperature is noticeably lower during that period. In the most northerly Cook Islands, the differences between summer and winter temperatures are smaller.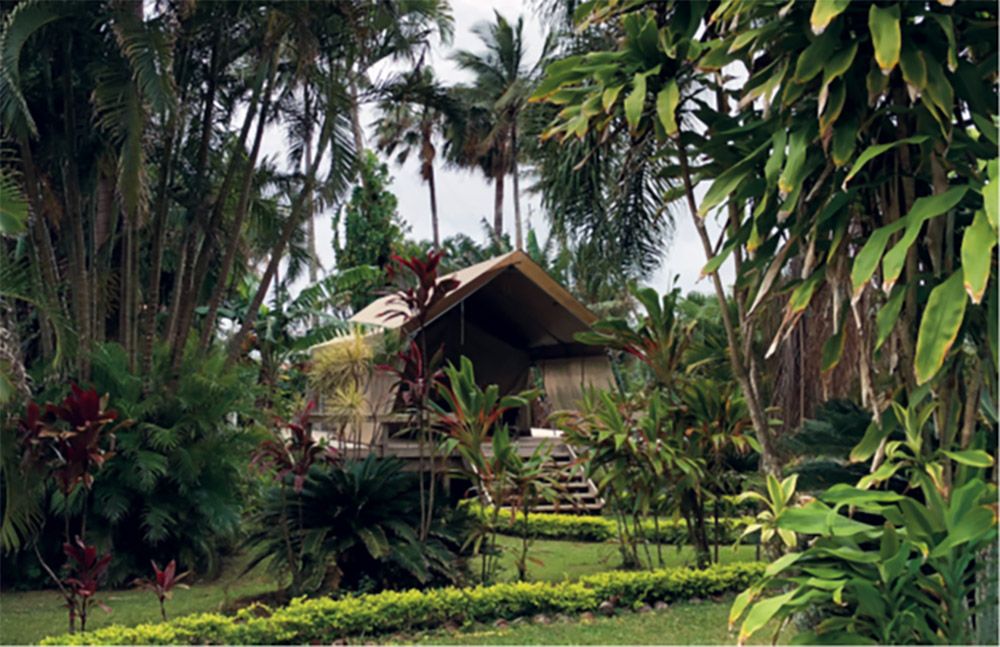 Visa for the Cook Islands
Fortunately, you don't need a visa when visiting Cook Islands.
Food and drinks
Unsurprisingly, one of the main ingredients of most local dishes is coconut. You will find it in, for example, "eke" (octopus in curry sauce) and "ika mata" (raw fish in coconut milk with finely chopped vegetables). What you might not expect is that most of the fruits and vegetables on the islands, except for coconut and papaya, are seasonal.
Apart from restaurants with local dishes, there are quite a few restaurants and eateries with international cuisine on the larger islands. It is smart to book in advance.
Like many other small island states, the Cook Islands is also facing the problem of waste disposal. Therefore, use reusable bottles as much as possible. This applies not only to the drinking water, but also to the locally brewed beer, which is particularly tasty!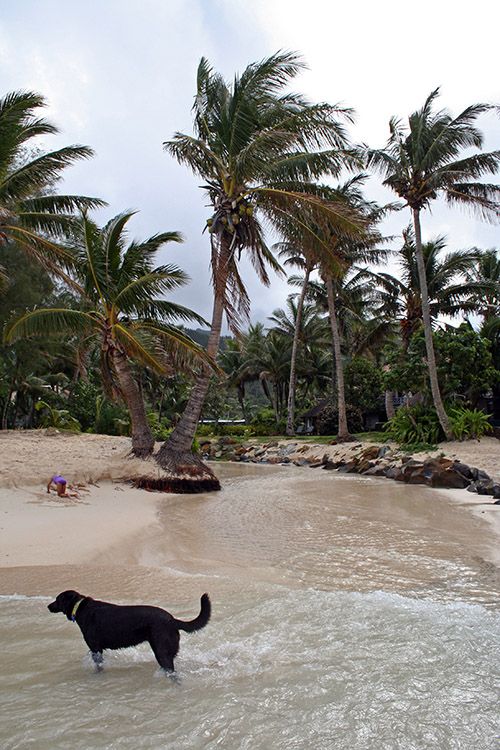 Getting around the Cook Islands
The various atolls and islands are too far from each other to go by boat. Just take the plane instead. Count on a return ticket with Air Rarotonga between the two most touristic islands of Rarotonga and Aitutaki at a fare from 350 NZD. Especially the northern islands are difficult to reach. If there is a plane going that way at all, it will be once a month. Per boat even less, maybe a few times a year.
On Rarotonga itself you can use buses and taxis to get around. The bus in particular is a good way to see a lot of the island in one day. For NZD 16 per person, per day, you can get on and off anywhere. By the way, you will not find the locals on the bus because they drive around on a scooter.
If you want more flexibility, renting a scooter (or car) is the best option. Count on around NZD 20 for a day and NZD 50 for three days of scooter hire. Please note: you must obtain and purchase a local driver's license if you do not have a driver's license in your home country for the same category in which you are renting. Previously, you always had to buy a local driver's license, regardless of whether or not you already have a driver's license, but since 2019 this rule has been abolished. On most southern islands you can also rent a scooter.
In recent years, the use of e-bikes has been on the rise. in Rarotonga. Several resorts offer these e-bikes for rent for NZD 10 per day.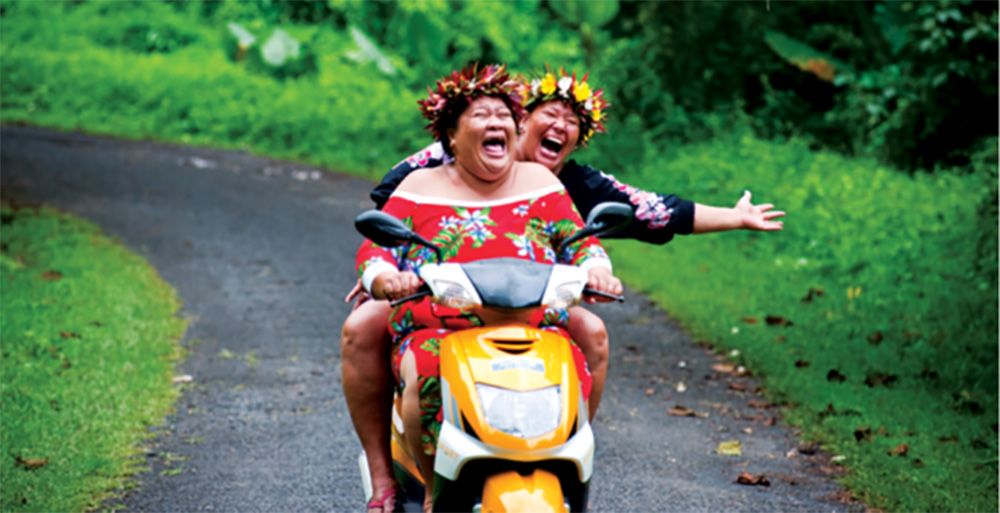 Electricity
The mains voltage in the Cook Islands is 240 volts / 50 Hz. The sockets are for flat, two or three-pole plugs of type I. You need a
 power plug adapter when living in the UK or Ireland.​
Money matters
In the Cook Islands, New Zealand dollars are used. You can withdraw cash on Rarotonga and Aitutaki. Credit cards are accepted everywhere.
The price level is generally higher than in Northern Europe because most products, including food, have to be imported. Add on an average of more than 10 to 15%. Only restaurants and imported beer are cheaper, roughly about 30%.
Highlights of the Cook Islands
For now we have included just two highlights of this earthly paradise: the main island of Rarotonga followed by the most visited atoll Aitutaki. We hope to go back one day to go diving as well to visit Mangaia, the second largest island, and possibly some other islands. As long as there are no live-aboards visiting the northern islands, we won't be visiting these islands.
The Cook Islands are an excellent stop-over en route to Australia or New Zealand.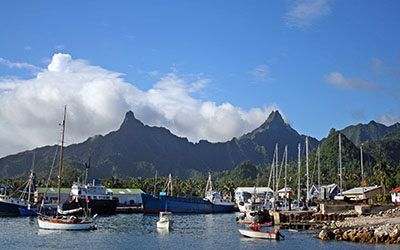 Rarotonga, called "Raro" by locals, is the most inhabited island in the Cook Islands. Most villages are located on the coast. The largest village of Avarua, for example, is on the north coast. It is also the capital of the Cook Islands...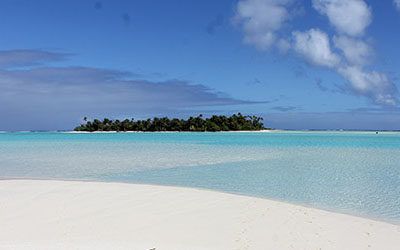 About five years ago, the Lonely Planet proclaimed "One Foot Island", located in Aitutaki Atoll, as "the most beautiful island in the world." We do have a picture of this. The atoll is really breathtakingly beautiful! We wouldn't have...