Mauritius in a nutshell
The heavenly island of Mauritius in the Indian Ocean is a dream destination for many. The beautiful white beaches with waving palm trees give you the ultimate holiday feeling. The turquoise seawater invites you to snorkel or dive. Inland, you can enjoy beautiful walks in nature and bird lovers will find what they are looking for in Mauritius too. The island is a cultural melting pot of various population groups. The various dishes in the Mauritian cuisine are a nice reflection of this. In one word, Mauritius is: great!
Dutch settlers
Mauritius was uninhabited for centuries. In 1598, it was colonised by Dutch sailors. It owes its name to the then governor Maurice Count of Nassau, the later Prince of Orange. They were the discoverers of the unique indigenous dodo, a flightless bird. But the Dutch were also responsible for the extinction of this bird. As it could not fly, it was an easy prey for hunters and animals taken by the Dutch colonists. Finally, the Dutch settlers successfully developed sugar cane cultivation on the island. The export of sugar is still a very important source of income for Mauritius.

United Kingdom domination
Because the Cape of Good Hope in South Africa was better situated on the route to the Indies, the Dutch left Mauritius. After this, the island was taken by the French. Later the British conquered Mauritius. They did this to protect themselves against French hijackers who attacked English ships. It was not until 1968 that Mauritius gained independence, although it remained within the Commonwealth of Nations and retained the British Queen Elizabeth II as head of state. On 12 March 1992 the country became a parliamentary republic.
The island of Mauritius is one of the richest countries in Africa. The infrastructure is good, which ensures that you can drive quickly from the northeast of the island to the southwest. We recently visited it after a trip to Madagascar. This is one of the poorest countries in the world. The contrast was enormous and was quite the "culture shock".
Accommodation
Mauritius has a large number of different types of accommodation. There are beautiful, luxurious resorts. These are beautifully situated on the coast with a private beach at your feet. You can make things as luxurious and expensive as you like here. The resort often has an "all-inclusive" formula.
In addition, there are many hotels, also located directly on the beach. You can find all comfort and price categories here.
Finally, B&B's Chambres d'Hôtes and Guesthouses are available in tourist areas. These are often run by a family and you benefit from their hospitality. An ideal way to get to know the locals.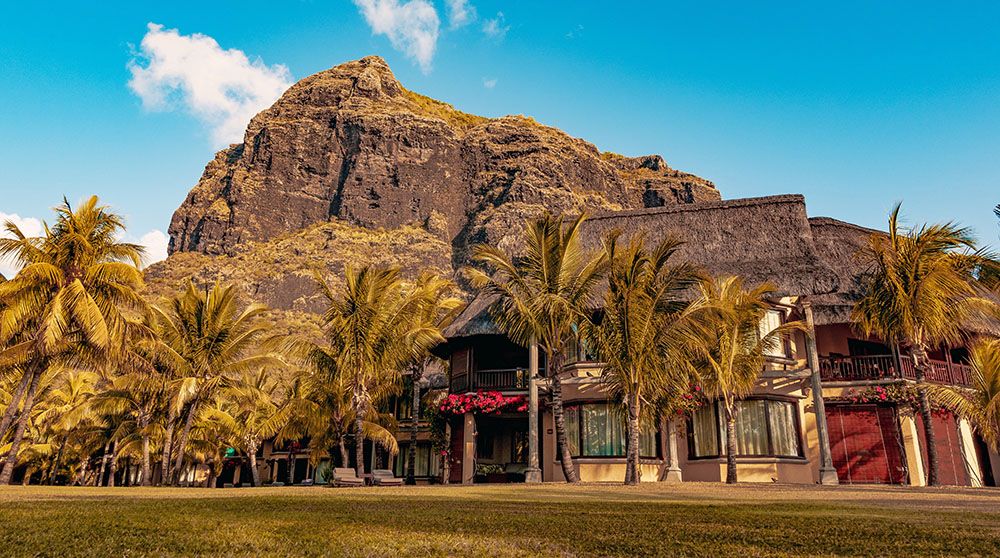 Travel advice
Although Mauritius is a safe country to go on holiday, there are some security risks. For example, there is piracy in the waters around the island. If you are sailing on a yacht near Mauritius, you need to be vigilant. In addition, at busy places in the tourist areas, such as the capital Port Louis, Grand Baie and Flic & Flac, theft (pickpocketing) occurs. In the months November to May, many tropical storms can occur. If you are travelling during this period, it is wise to check the current situation regularly.
But as a tourist on Mauritius, you generally run little risk. Always check the current travel advice for Mauritius before departure.
Healthcare
For Mauritius, there are no compulsory vaccinations. However, the NHS does recommend travel vaccinations against DTP and Hepatitis A. Protection from mosquitoes is necessary, because these can transmit diseases. It is not necessary to take malaria pills for Mauritius. Bilharzia can be found in some places on Mauritius. This infectious disease can be contracted in freshwater. Therefore, avoid contact with water if you are warned about Bilharzia. There is no vaccine against Bilharzia.
Health care is at a good level in Mauritius. There are several hospitals, (private) clinics and pharmacies. The doctors have often been trained abroad.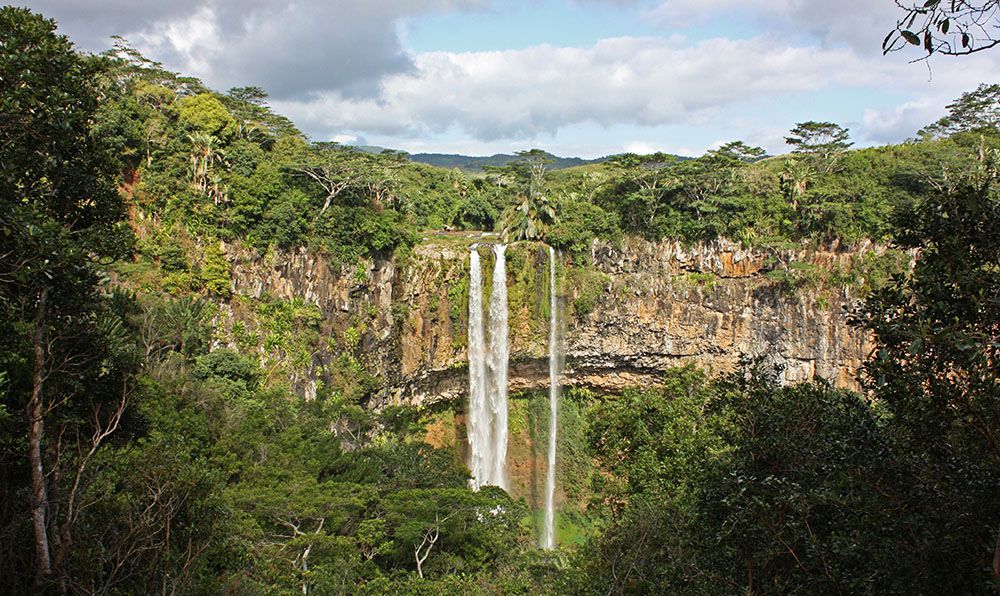 Best time to visit Mauritius
Mauritius has a tropical climate. The seasons are opposite to those in the UK and Ireland. In the winter months temperatures are around 20 to 30 degrees and in the summer months around 25 to 35 degrees. In the months May to October, the temperature is pleasant and there is little rain. In addition, the humidity is lower than in other months.
May to October is the peak season on Mauritius. Prices for accommodation are higher than during other months. March to May and September to November is generally quieter than the months of June, July and August.
Visa
A visa is not required for a visit to Mauritius of less than 90 days. However, your passport must be valid for at least 6 months when entering the country. In addition, you must be able to prove that you have a valid return ticket within 90 days of arrival.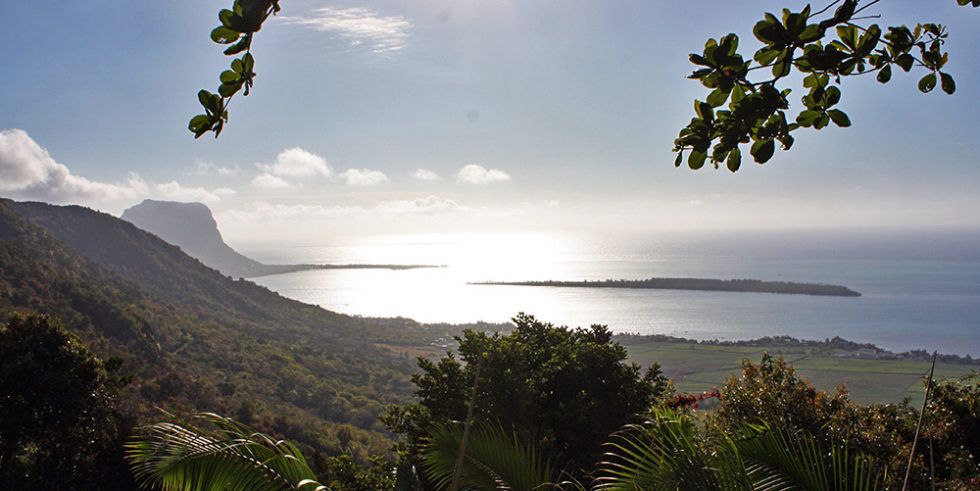 Food and drinks
In Mauritian cuisine, east and west meet. This gives the country a wide variety of dishes. Each group of immigrants has had its own input in the dishes. The Dutch colonists brought deer, pigs, rum, pineapple and the coconut palm. The Chinese brought the noodles as a dish. Rice and curry came from India. The creoles were a master in preparing fresh fish. And many French fruit trees and spices are the result of French colonisation.
It is not surprising that the island has many fish dishes. Especially in Creole restaurants it is a pleasure to order a delicious prepared fish. It is often served with a rougaille. This is a sauce of Mauritian tomatoes, onions, garlic, peppers and ginger.
Due to the large quantities of sugar cane, there is a huge rum production on Mauritius. It is certainly worthwhile to go to a rum tasting. Rum is the national drink and is cheap. Also try a ti-punch. This cocktail consists of rum with lemon juice and sugar syrup.
Mauritius' local beer is Phoenix beer. Blue Marlin is another common beer, with a slightly higher alcohol content. Recently, Mauritius also has a brewery for speciality beers, called Flying Dodo. Local wines are Château Bel Ombre and Oxenham. The imported wines mainly come from South Africa and France.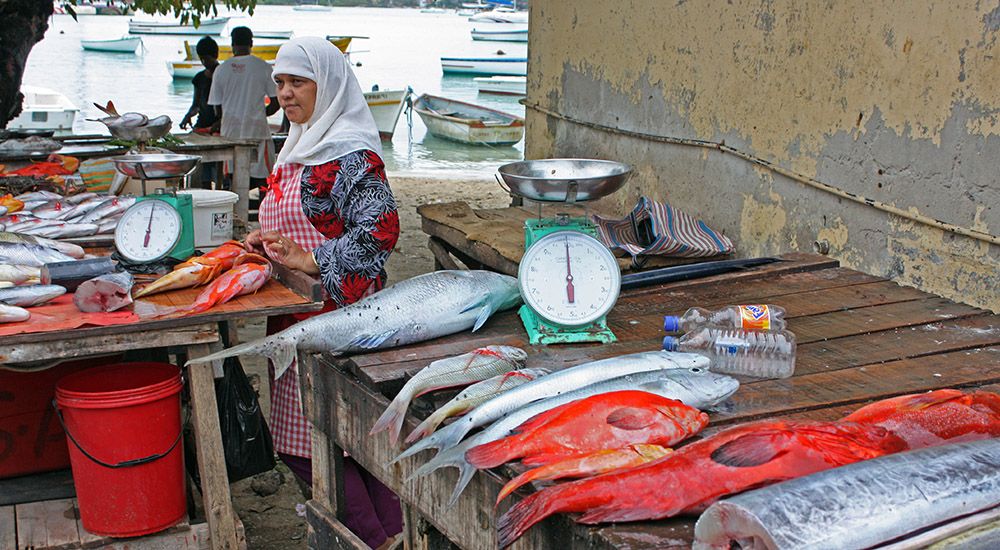 Transport
The surface area of the island of Mauritius is not that large, comparable to the county of Oxfordshire. In addition, the road network is well developed. You can therefore quickly travel from one place to another. Most tourists do this by taxi or rental car. You can often rent a car with a driver and make an itinerary in consultation with them. This allows you to see some of the most important highlights of the island in one day.
On Mauritius, the largest cities are connected by a public bus network. The buses are outdated, but they run on time. It is a great way to get in touch with the locals. Tickets for the bus are cheap.
The nice thing about Mauritius is that you drive on the left. If you want to rent a car, you can do so at Zest Car Rental, for example.
Electricity
In Mauritius, the standard voltage is 230 V and the frequency is 50 Hz. The power plugs and sockets are of type C and G. If you live in the UK or Ireland, you will need a power plug adapter for sockets type C.
Money matters
The national currency is the Mauritian rupee (MUR). ATMs are present everywhere. ATMs can be found not only at the bank, but also at the larger supermarkets, shopping malls and at the airport.
Credit cards are widely accepted, especially Visa and MasterCard. It happens that when paying by credit card, 3% is added to the bill.
The price level in Mauritius is lower than in Europe, on average about 25%. Outliers are bus tickets (70% cheaper), food in restaurants (50% cheaper), imported beer in bars (40% cheaper) and cigarettes (30% cheaper).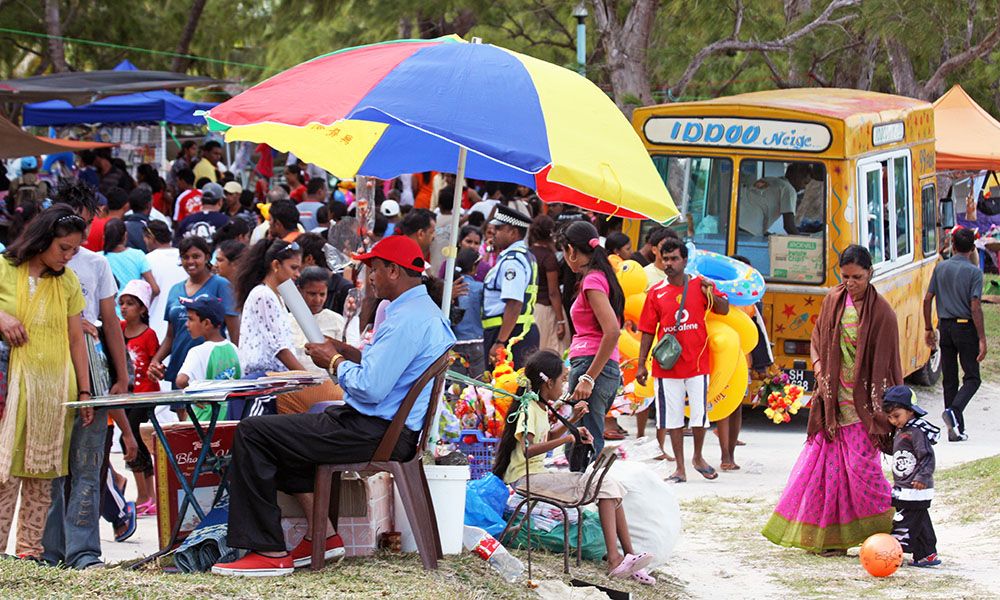 Highlights of Mauritius
Despite the fact that Mauritius is not big, the island offers plenty of highlights. Especially for water sports enthusiasts, Mauritius is a wonderful island to spend a holiday on. We now mention the best highlights and will regularly add to their number in the near future.