Optimal freedom and flexibility with a camper van
Travelling equals freedom. Do nothing, anything is allowed. Enjoy the culture, the people and the nature of the countries you visit. The ultimate feeling of freedom is obtained when travelling by camper (motorhome). Optimal flexibility is combined with freedom, comfort and convenience.
We ourselves enjoyed travelling with our own camper for about seven years. We mostly discovered Europe. Longer ago, we rented a camper and toured through New Zealand. It was an ideal way of comfortably moving through countries for us. North America, Europe, Australia and New Zealand in particular are very suitable to visit with a camper. The facilities in these countries are perfect for it.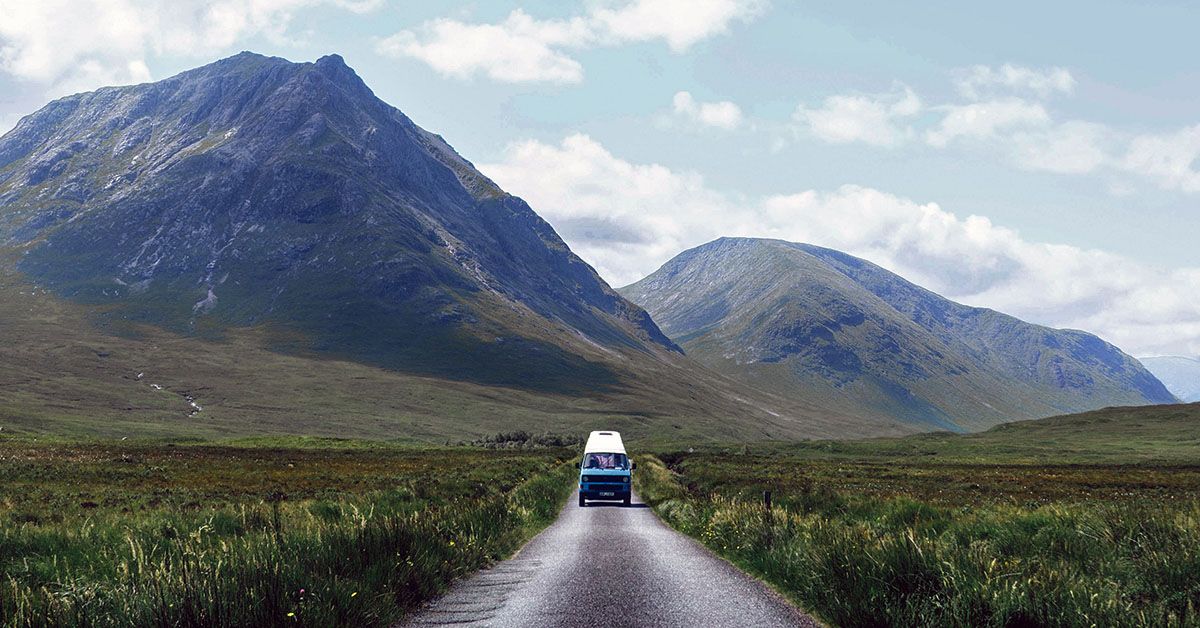 Instant enjoyment with a camper van
Ten minutes after we had arrived at our dream spot, we were sitting relaxed and enjoying all the beauty we saw around us. Just plug in the power, open the canopy, set up the chairs and the optimal holiday feeling was there! In the meantime, we watched other camping guests spending hours putting up their tents and people working with all their might to attach the awning to their caravan.
The big advantage is that you are very flexible when you travel with a motorhome. We have never reserved places in advance. Not even in high season when we wanted to stay at Lake Garda. If you like a place, you stay longer than planned. Then, when you've had enough of the area you decide to move on. A few minutes after you've made that decision, you're already on your way to your new dream destination!
More and more Dutch people are getting about with a motorhome, both for short holidays and also for longer trips lasting several months. The sale of motorhomes is hugely on the rise, though an increasing number of people are also choosing to rent a motorhome for their holiday.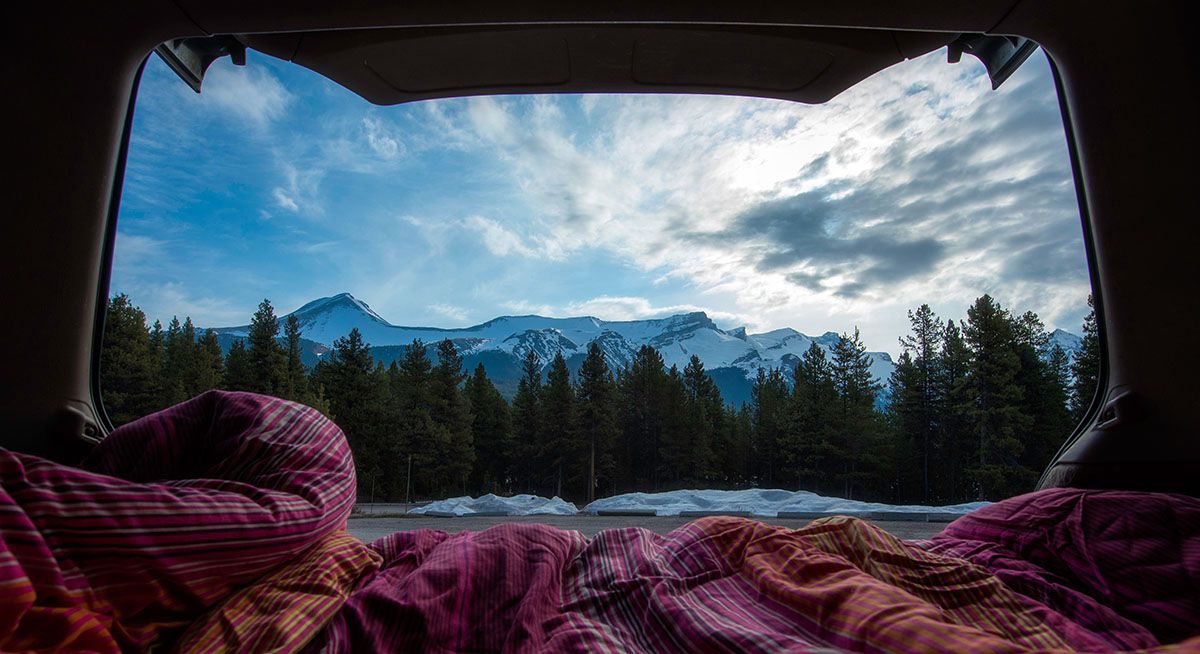 Buy or rent a camper van
When you are considering buying a motorhome, it is wise to first rent a motorhome for a holiday. You can then determine whether this way of travelling and spending a holiday is something you like. After all, the purchase price of a motorhome is not so cheap. In fact, even for a second-hand motorhome you still have to pay a considerable amount. And it doesn't stop there. Maintenance, insurance, tax, storage, all these things also cost money so you do spend a substantial amount annually on a motorhome.
You could more or less say that it pays to buy a motorhome instead of renting if for about 7 to 8 weeks of the year you are going to travel. Per type, this may differ somewhat but that is at most by a week or so. In any case, when you know for sure that you will only use the motorhome for 4 weeks a year, then renting is much better than buying. If it's just for summer holidays then the purchase of a motorhome is technically not advisable.
Planning to go on long trips or travel several times per year? Then it may make sense to purchase a motorhome. We deliberately chose a motorhome at the time. We took it on the road for every holiday and long weekend. In addition, we rented the motorhome out to friends and family for a decent price. This enabled us to finance our annual costs.
Nevertheless, not everyone wants to rent out their own motorhome. Therefore, for many people renting a motorhome will still be the best option. You can then easily choose which type of motorhome suits you best and you have no worries about all the annual fixed costs.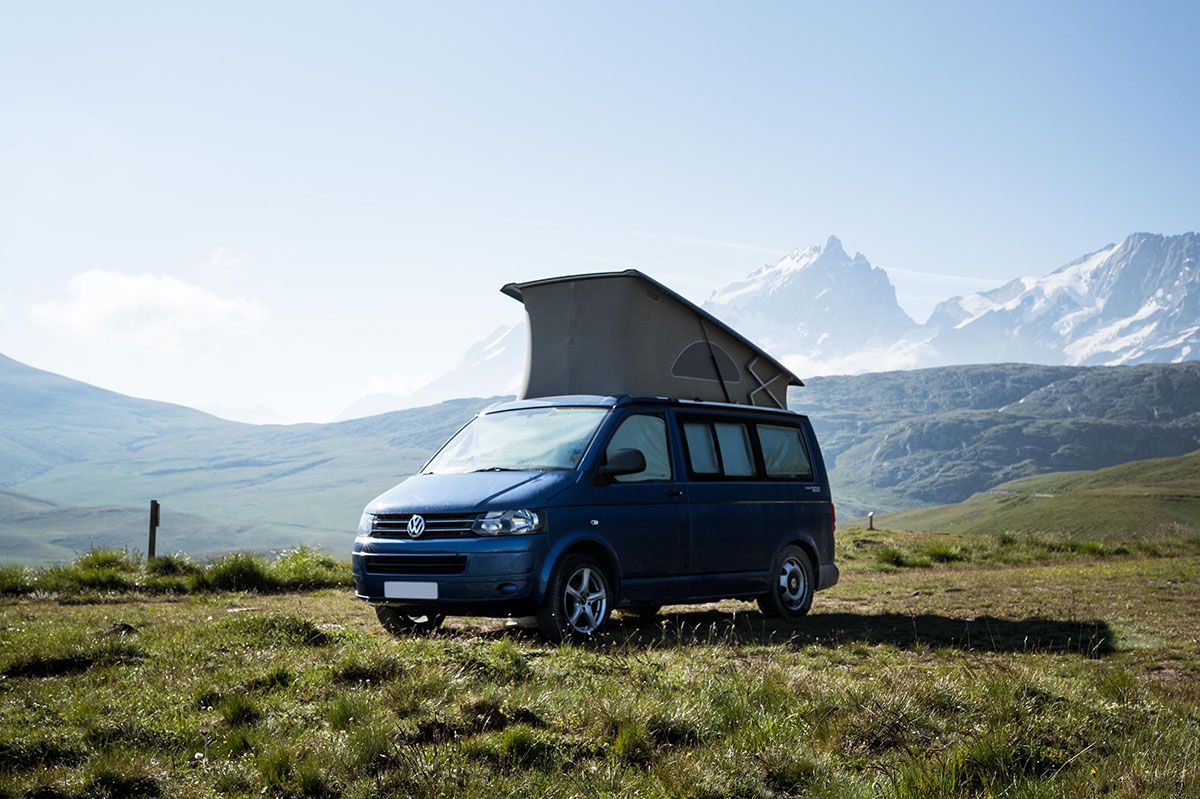 Clear offers for motorhome rental
When you want to rent a motorhome, it is good to ask the landlord for a good offer in advance. It is also certainly good to check that there are no hidden costs. So not only pay attention to the basic rent, but also the insurance, tax, number of free kilometres, costs for possible return of the motorhome at another location ("one-ways"), excess, inventory, beds and kitchen, etc. Nothing is as annoying as being confronted afterwards with unforeseen extra costs that you had not calculated. Of course it can also happen that you have bad luck with your motorhome rental during your trip. Therefore, you should also check what the agreements are in such cases. This prevents disappointments during the trip.

Tips for driving a motorhome
For motorhomes with a total weight of up to 3,500 kg, a B driving licence is sufficient. For motorhomes with a higher weight, a C driving licence is required.
Driving a motorhome is really quite different than driving your own car. Handling is different, the turning circle is many times larger and the braking distance is longer than with a passenger car. Keep this in mind if you are on the road for the first time with a motorhome. For example, a so-called "alcove motorhome" is very sensitive to side winds.
There are regular checks by police, abroad too, that your motorhome isn't too heavy. The weight of the motorhome itself is checked, the occupants, all luggage, bicycles, gas cylinders and other things must remain under the maximum permitted total weight. If you are above it, the fines are rather big and you may not be allowed to continue driving.
You can prevent this by not taking too much with you. It is also wise to never drive with a full clean water tank and a full dirty water tank. A little motorhome has both tanks, each with a capacity of 100 litres, so just calculate how much weight you are carrying then! At each campsite you can acccess clean tap water. It is therefore not at all necessary to fill your fresh water tank to the brim. As a rule, empty your waste water tank at a draining point when leaving. Never let the dirty water drain away just anywhere!
Do your shopping at the supermarket before arrival at your destination then you do not always have to use the motorhome to go to the shop for every little errand. Abroad, you often find a megastore just outside the city where you can easily park. Load your refrigerator to the max, you can go for days without going back.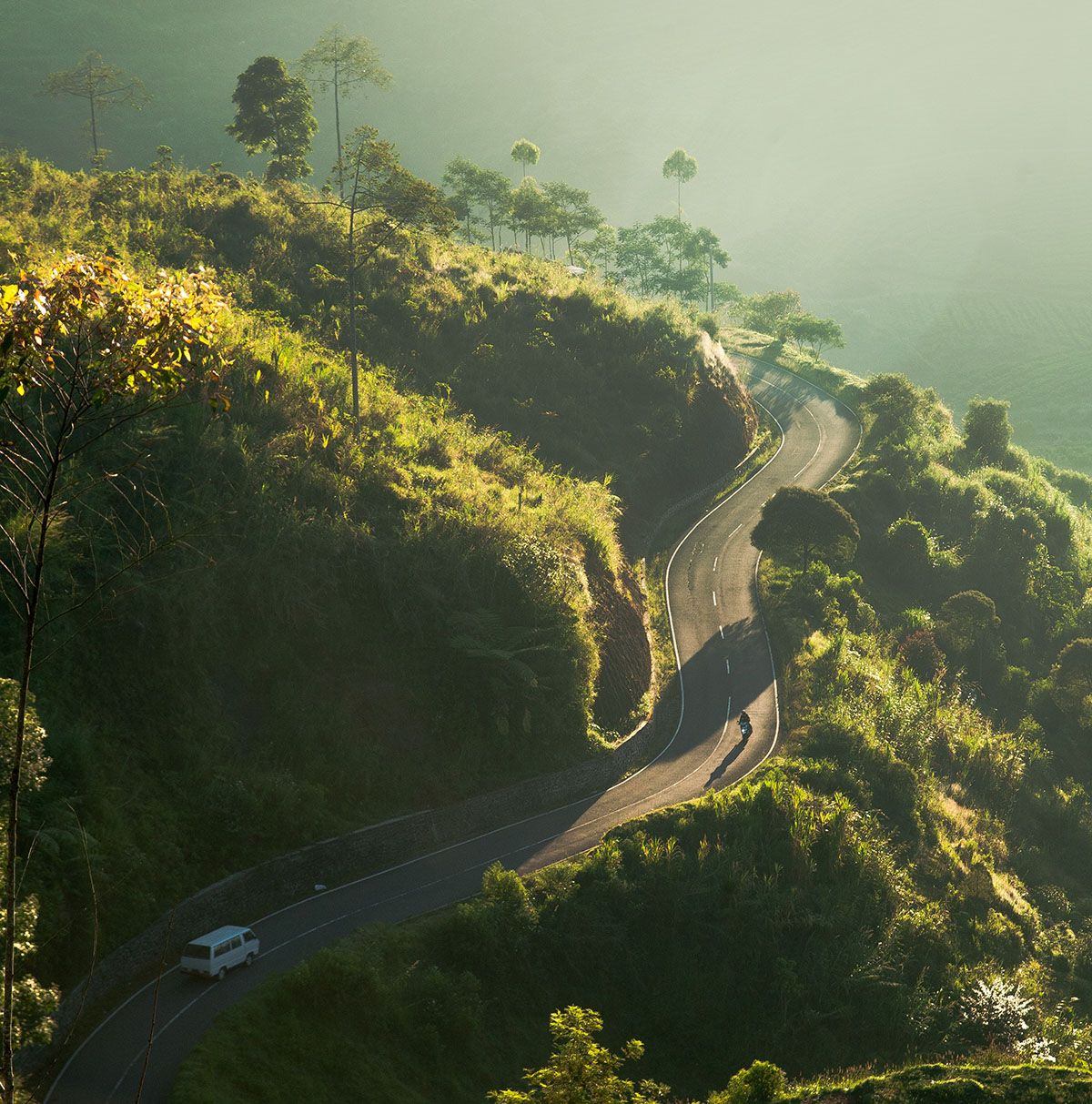 Disadvantages of travelling with a motorhome
Of course, travelling with the motorhome also has a downside. We will mention a few examples here:
Manoeuvring in the city is difficult. Narrow streets, tight bends and busy traffic do not always make driving in the city a pleasurable experience.
Finding a parking space in the city can be problematic. You need some space, so in a busy city you won't find a parking spot easily. Our first beginner's mistake with a motorhome: finding out just in time that your motorhome is far too high for a parking garage. At least we didn't have to buy the new convertible motorhome model!
If you are far from a city, you will have to undo everything again to go get groceries or go to a restaurant. Therefore, always check whether you can also rent bikes with the motorhome rental. Then the motorhome can stay in place and you can still be in the city. That also prevents driving in busy cities.
The driving comfort is somewhat less than with a (rental) car. You can't drive as fast either. Make sure in advance that all crockery is well stored to prevent rattling plates and flying saucers!
You need a special motorhome navigation tool. To prevent the route planner from sending you into a tunnel with low headroom, you need a separate navigation tool. Therefore, ask the person who is renting you the motorhome if the navigation is designed for motorhomes.
Check everything before departure. When you drive away from your motorhome place, you have to check that all hatches are closed, the equipment is properly secured, the electricity, gas and water hose are disconnected, etc. You gradually develop a routine for this but at the beginning just take the time to check that you are ready to drive away safely.
Yet we found that all the disadvantages did not outweigh the positives. We almost never used the motorhome to go into a city. We did everything on our bikes (kept in our own motorhome) or via shuttle service or public transport (when we rented a motorhome). The gigantic supermarkets that are actually everywhere, were always the first stopover for us. Here, we stocked up the fridge and freezer again and the sandwiches were bought every morning freshly baked at the local bakery.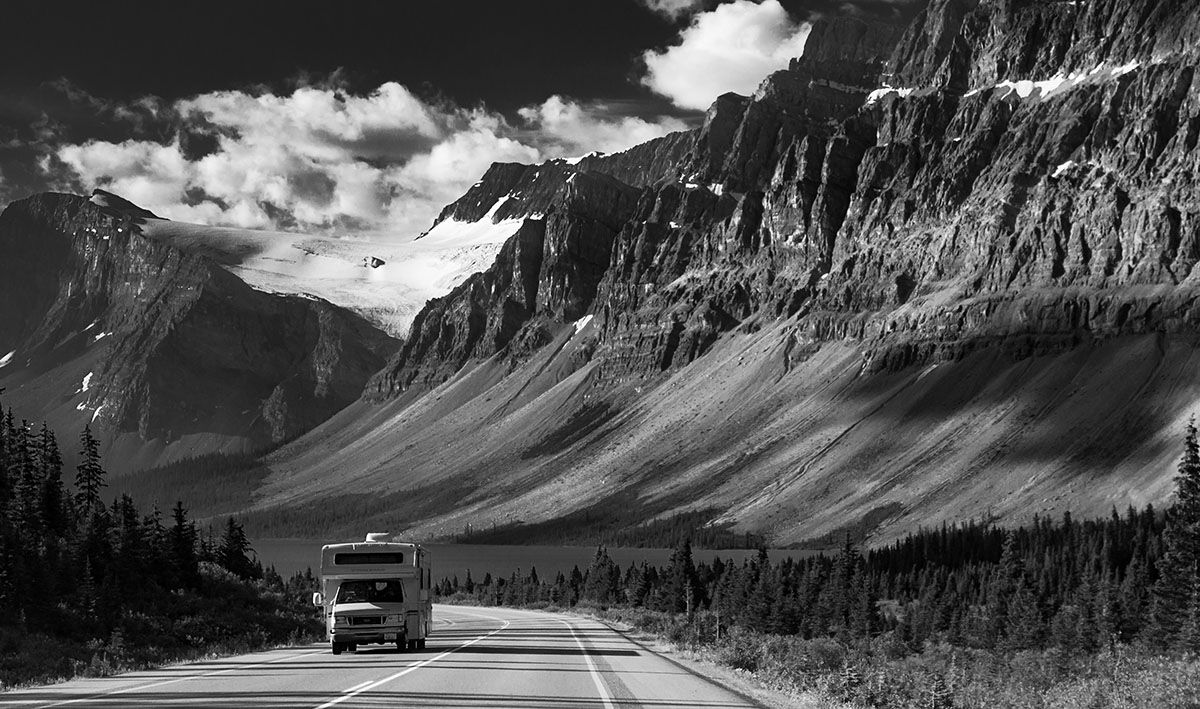 A reliable rental partner
Driving around carefree with a motorhome starts by choosing a reliable rental partner. We recommend Worldwide Campers. WorldWide Campers only works with renowned motorhome rental companies in many continents. Via this network, you can rent a motorhome in Europe, North, Central and South America, Africa, Asia, Australia and New Zealand. Based on your own wishes, you choose which motorhome rental company suits you best and after that, you can enjoy travelling in your palace on wheels. Enjoy the luxury, freedom and beautiful places where the motorhome takes you!
Other topics you may be interested in