Sweden in a nutshell
Sweden is not just the land of ABBA, IKEA and Pippi Longstocking. For peace and nature seekers, the country is best known for its pristine nature. Sweden has countless vast forests, thousands of lakes, and many national parks and nature reserves. The beautiful nature offers fantastic hiking, cycling or canoeing in one of the many glistening lakes. And chances are you will have that impressive nature all to yourself: the country is the fifth least populated country in Europe. This makes Sweden the ultimate holiday destination for the active holidaymaker who enjoys sports in the deserted and beautiful nature.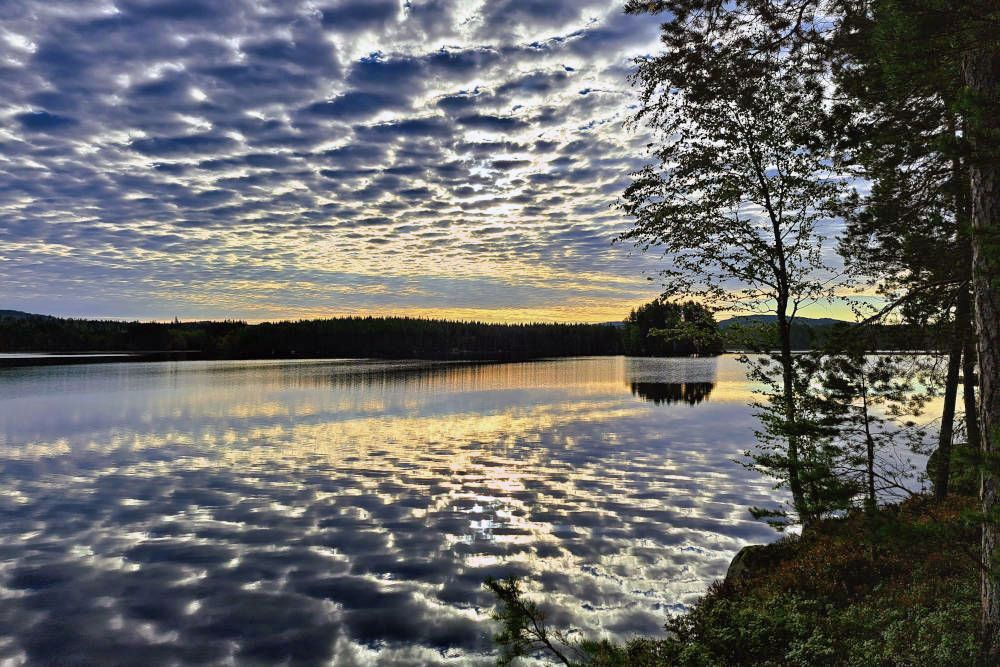 For a city break, Stockholm, Gothenburg and the nearby cities of Linköping and Norrköping are good choices. But most holidaymakers visit Sweden for an active holiday in its vast and untouched nature. All over the country you will find beautiful natural areas that offer every opportunity for outdoor activities. The Dalarna region is one such area. Among other things, it is home to the beautiful Fulufjället National Park. But also the copper mines of Falun, where the characteristic Swedish red paint comes from. This is used to paint not only the wooden houses, but also the famous wooden Dala Horses.
In summer, Sweden has an ideal climate for an active holiday. Not too hot, often sunny and thus wonderful conditions for going out. The days last forever, thanks to Midsummer Night. This festival around 21 June is extravagantly celebrated by the Swedes. Sweden is also a great place for beach lovers. On the islands of Öland and Gotland, for example or on the southwest coast. Near Halmstad, for instance, is the most beautiful beach on the mainland, Tylösand beach.
Sweden's pristine nature is home to plenty of wildlife. Reindeer, moose, bears, wolves and lynxes are the most special among them. Sweden is also home to the glutton. This large and muscular marten can grow up to a metre long.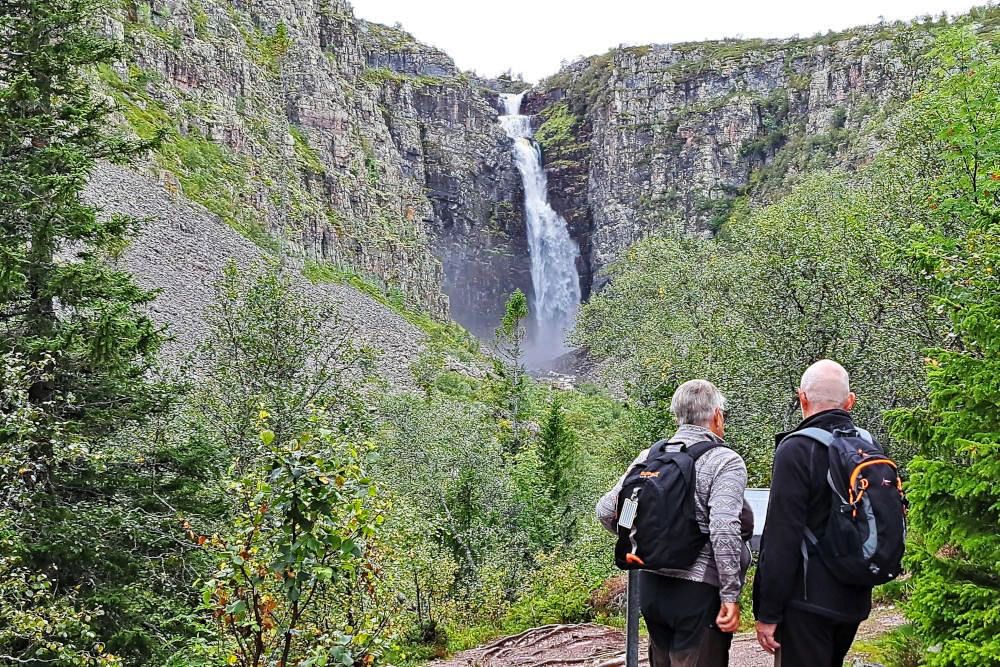 Click to jump to any topic below:
Accommodation in Sweden
In Sweden, you will find over 300 campsites. Besides pitches for tents, caravans or camper vans, they often offer holiday homes. If you take a motorhome on a road trip through Sweden, wild camping is a fantastic option. In the middle of nature, at the edge of a lake, there is a unique dream spot. In Sweden, the law of the jungle applies. That means you can sleep wherever you want. Of course, there are some rules you have to follow. For example, you can stay at a place for a maximum of 24 hours. In addition, you must leave the place as you found it. So, take away all rubbish, etc. Wild camping is not allowed on a site owned by someone.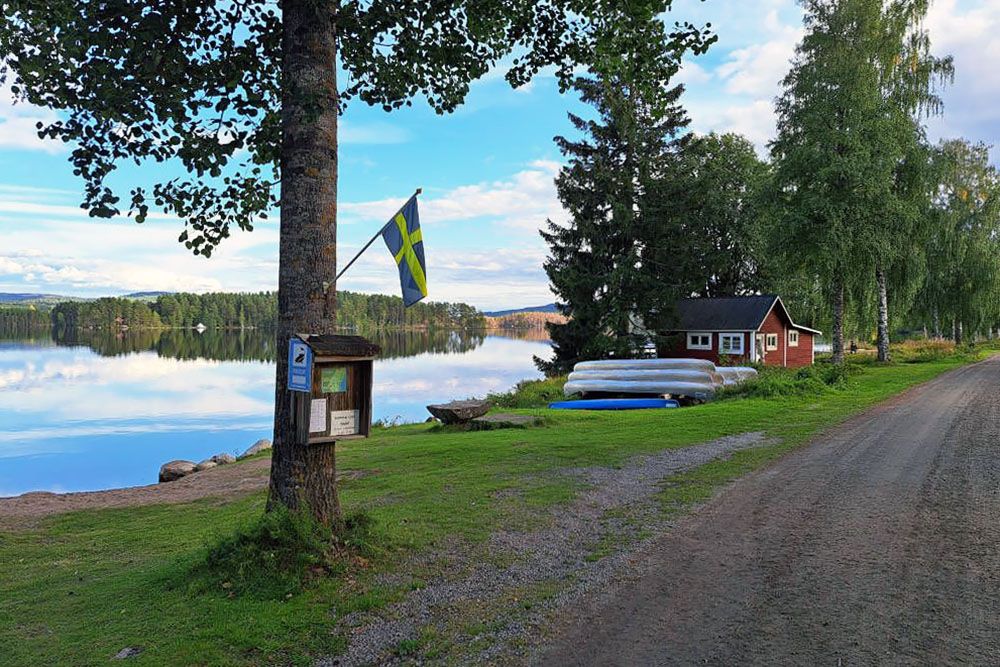 If you are not much of a camper, fortunately there are many other options. Consider a cottage, a hotel, a flat, one of the many Bed & Breakfast accommodations or on a farm.
The ideal accommodation in Sweden is a Stuga: one of those beautiful red holiday cottages. You come across these Stugas everywhere. Some are primitive and have hardly any facilities. But there are also plenty of Stugas with their own sanitary, cooking facilities and sufficient comfort. They are often located in the most beautiful spots in nature. You can also rent a Stuga on one of the many campsites in the country.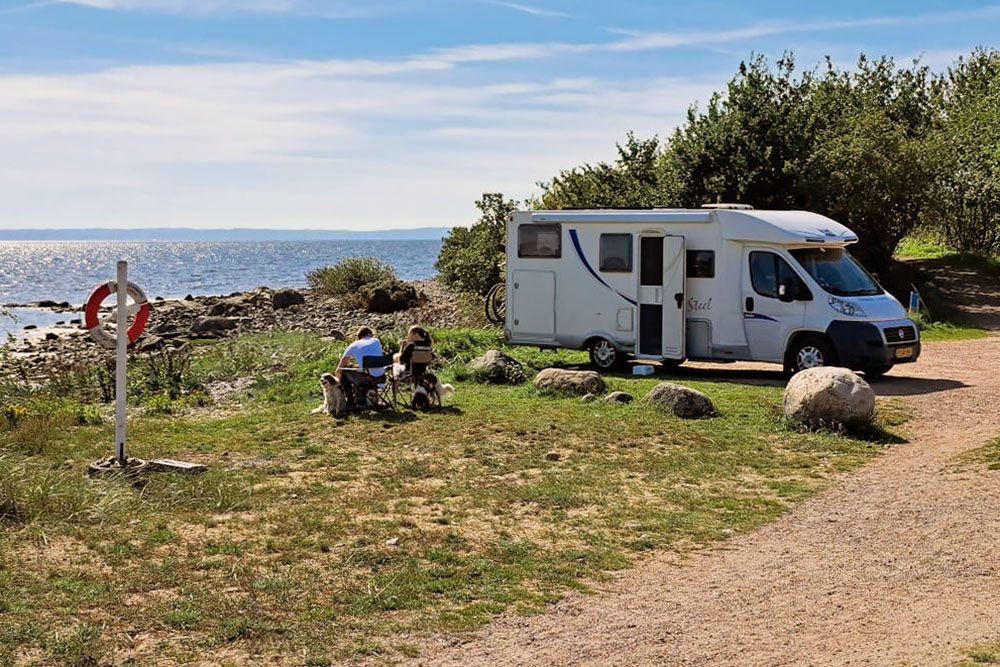 Travel advice for Sweden
There are no particular security risks for travelling in Sweden. The entire country is safe enough to travel. However, always check the current travel advice for Sweden before departure.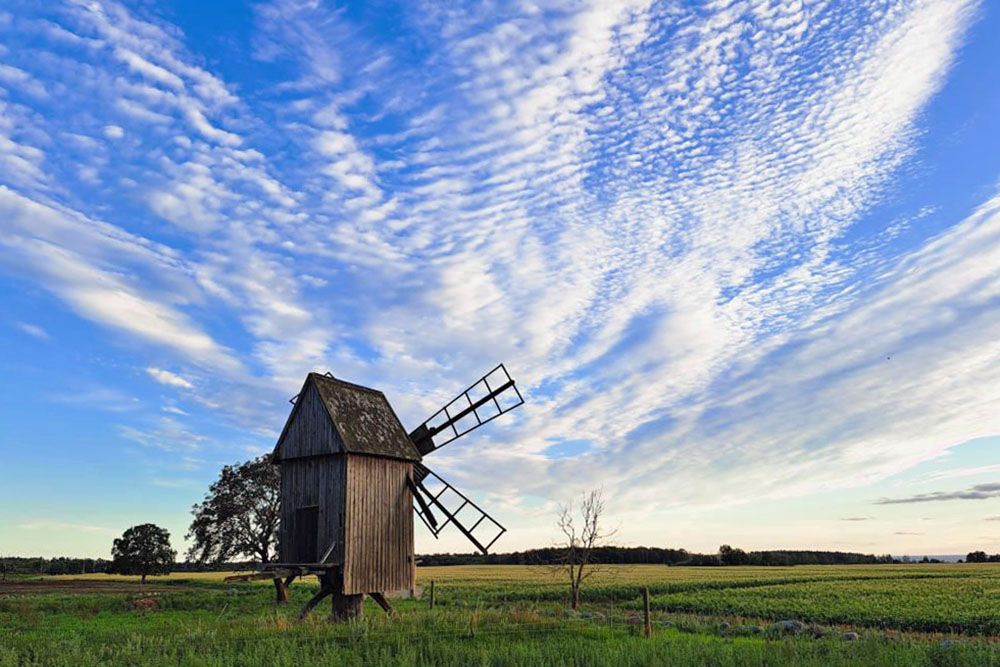 Healthcare in Sweden
No special health risks apply to Sweden. No vaccinations are required for a trip to Sweden. You can drink the tap water in Sweden without any issue. During mosquito season (July to mid-August), however, mosquitoes can be a nuisance. Especially in the north, near lakes and after a rainy day, mosquitoes are active. Good mosquito repellents are for sale in Sweden.
Beware of ticks when walking in nature. Because ticks can transmit Lyme disease. Tick-borne encephalitis also occurs in Sweden. This brain infection is caused by a virus transmitted by ticks. From April to November, you are most likely to be bitten by ticks. Make sure you wear protective clothing and check for tick bites after a hike.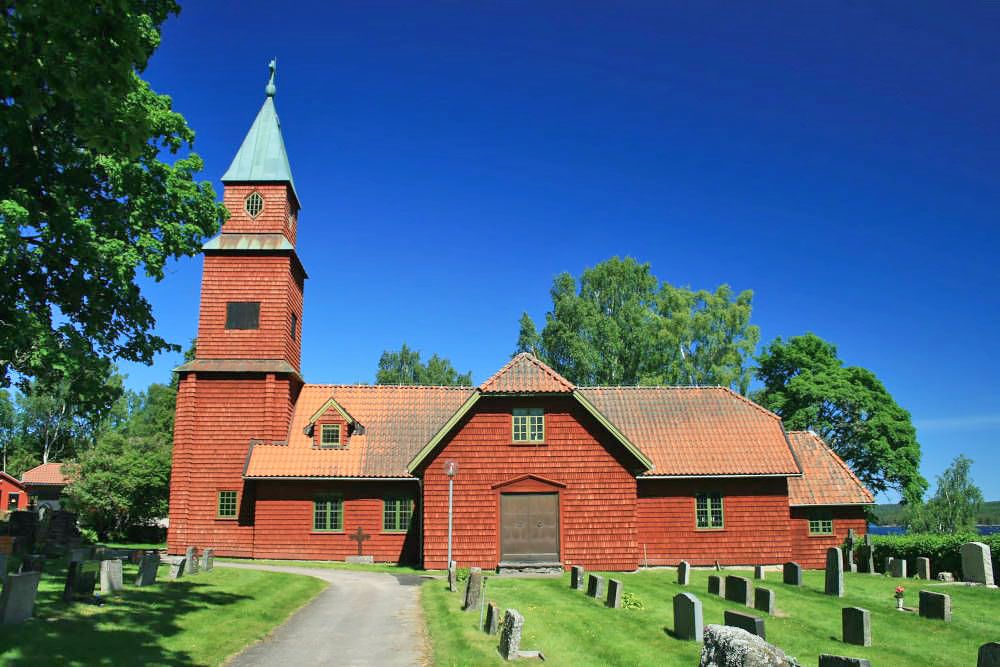 Best time to visit Sweden
Sweden lies at the same latitude as, for example, Canada, Alaska, Greenland and Siberia. Thanks to the favourable influence of the warm Gulf Stream, Sweden has a higher average annual temperature. Sweden has a continental climate. This often ensures pleasant temperatures in summer with many sunny and dry days. Winters are cold with lots of snow in most areas, especially inland.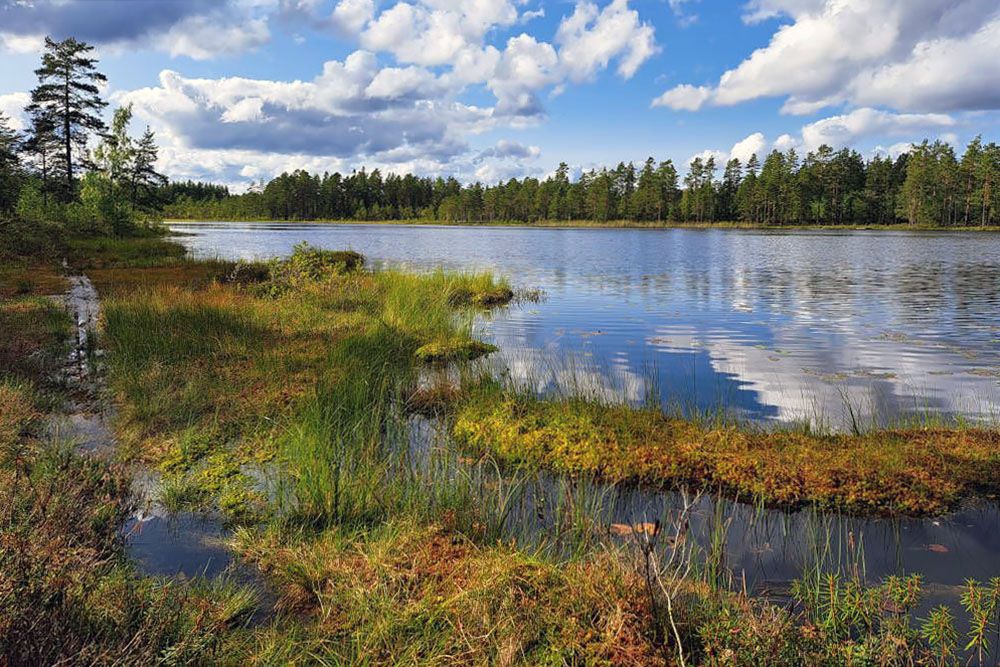 The best time for a holiday in Sweden is during the summer season. From early June to mid-September, you have a good chance of fine weather in the south and centre of the country. But a rain shower can also fall on any day during this period. If you go all the way to the north of Sweden to visit Lapland, late May to mid-July is the best time. Then the sun does not set and you have the pleasure of long days. In July and early August, Sweden itself goes on holiday. During that period, well-known and touristy places can be busier than usual. From mid-August onwards, many places are already very quiet again.
Want to enjoy a unique holiday in Swedish Lapland, or go skiing in one of Sweden's ski resorts? Keep in mind that winters are cold, with temperatures sometimes below -20 degrees. However, the air is often dry and there is little wind, which makes it more pleasant to be outside in these temperatures. In the winter months, the days are very short, especially around 21st December.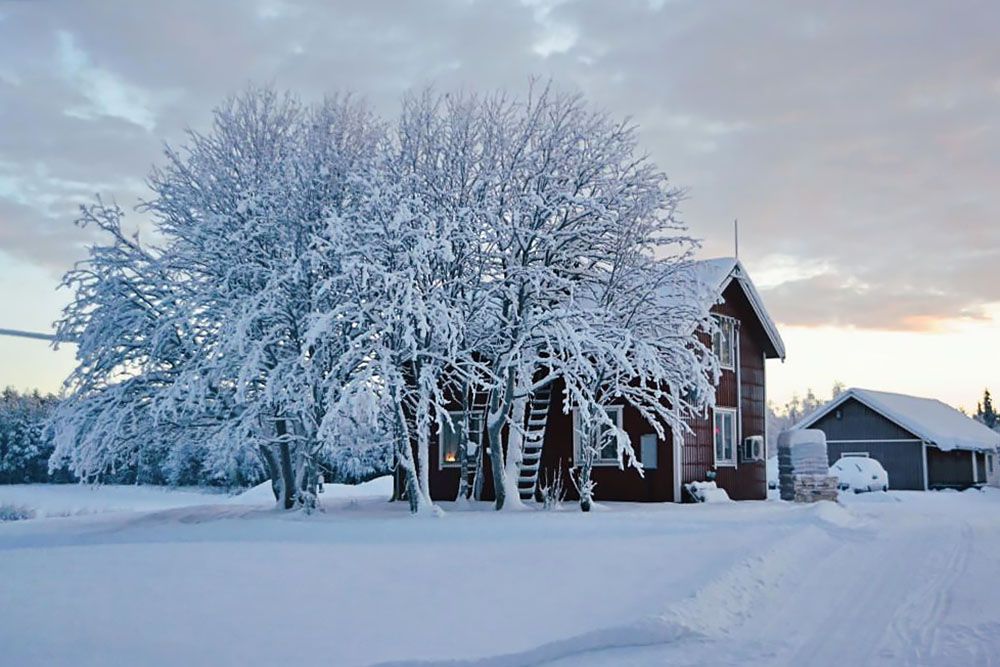 Visa for Sweden
To visit Sweden, a valid passport or identity card from another Schengen country is required. You'll need to obtain a visa if you aren't from another EU state or an EEA (European Economic Area) country. The best way of finding which category you fit in is by using the Visa Checker Tool provided by iVisa. Just select your nationality from the drag-down menu on the left, and choose France as your destination. In seconds you'll know if you need a visa. Plus, if you do require one, iVisa offers a list of the nearest embassies where you can apply in-person since Schengen visas are not available online. iVisa offers a free 24/7 support service to answer any questions you may have about the visa process.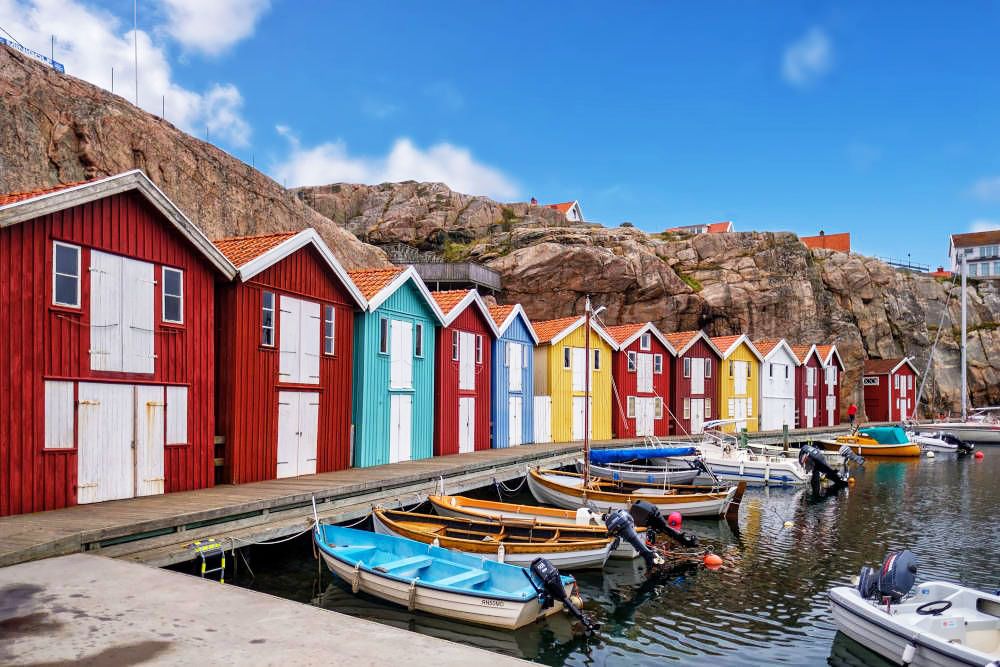 Food and drinks in Sweden
In Swedish food culture, the use of local, seasonal produce is important. Game dishes with meat from deer, reindeer or elk are common on the menu. It often comes with forest mushrooms or fox berries. Fish dishes are at least as popular. Many types of fish are on the menu.
People eat elaborately twice a day: at lunch and at dinner. In many restaurants, you can order 'dagens rätt' for a reasonable price. This is a lunch dish including a salad buffet, water and coffee. There is often a choice between a vegetarian, fish or meat dish.
It is quite normal in most cafés and restaurants that if you order a regular cup of coffee, you can have a second cup for free. You simply refill your cup from a coffee pot. This is called 'påtår'. In some cases, they charge a small amount for the second cup (5 Kronen, just under 50 cents). If in doubt, just ask the staff.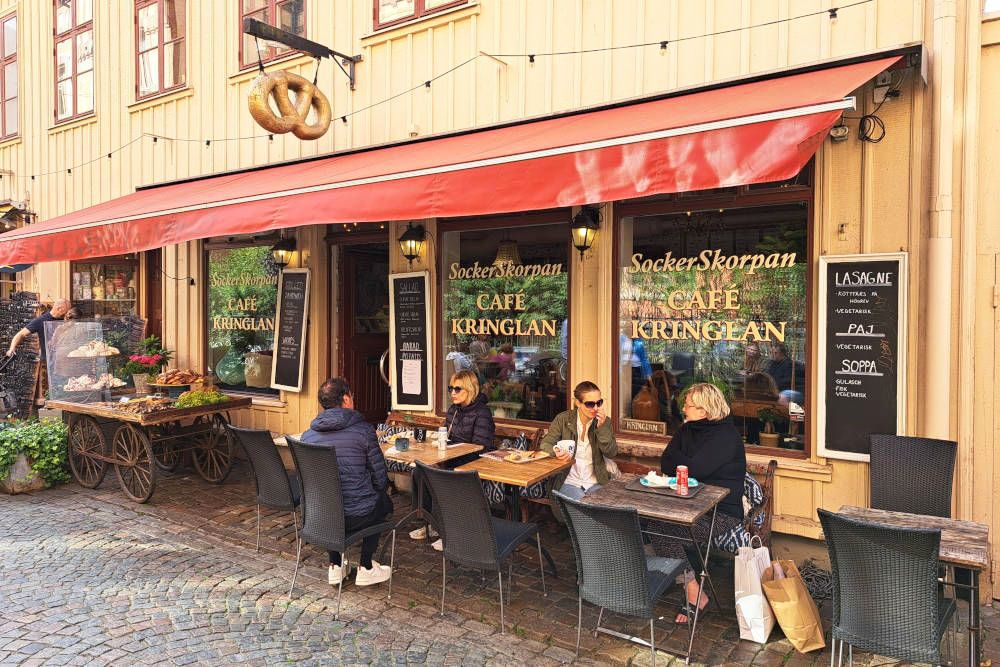 Swedish coffee time is important. People call it Fika. Cosy up over coffee with something tasty and chat with each other. It is even in some companies' employment contracts that employees are entitled to a fika break. In every café you'll see delicious pastries. Famous delicacies are the kanelbulle (cinnamon rolls) and chokladbollar (chocolate-coconut balls). It will be hard to resist temptation, so many goodies are on display!
Alcohol in a restaurant or café is very expensive in Sweden. A good glass of wine will cost €15 or more. Beer is also expensive. You cannot buy alcohol in the supermarket. Only beer or cider with an alcohol percentage lower than 3.5 can be found on the shelves.
If you want to buy alcoholic drinks, you can only go to the 'Systembolaget' chain. These shops are under state control. By the way, you can buy a fine bottle of wine there for around €10, so it's not too bad. Systembolaget has a wide selection of wine, beer, whisky and other spirits. You'll find its shops in every larger town.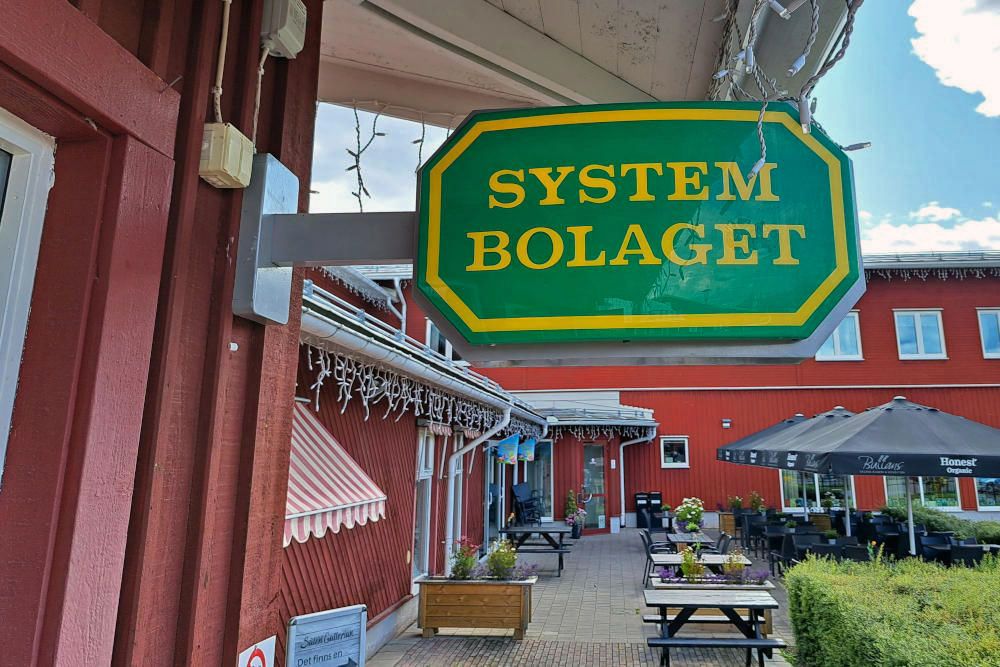 Transport in Sweden
A car or motorhome is the ideal means of transport in Sweden. It will take you to the most beautiful places and even remote areas are easily accessible. The roads are good and, except in and around the big cities of Stockholm, Malmö and Gothenburg, very quiet. Traffic jams are basically non-existent in the country.
There are many gravel roads in the centre and north. Some of them are narrow. If an oncoming car does arrive, one of them will have to swerve at the many passing places. These can be recognised by the road sign with an 'M'.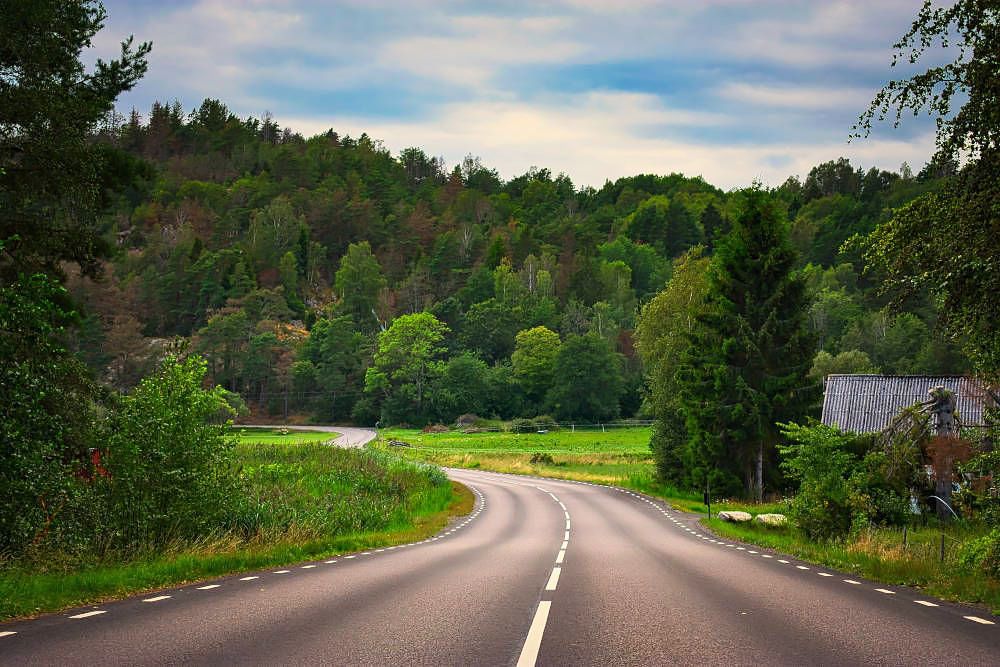 On the roads, you will be warned in advance with a speed camera sign. Note that the camera is sometimes shortly behind the sign showing the new, reduced speed. Taking your foot off the gas and letting the car roll out will cause you to speed past the camera. So real braking is necessary to avoid a not-so-fun holiday photo.
No environmental sticker is required for Sweden. There is only one environmental zone in the whole country: one street in central Stockholm. In Hornsgatan, there is an environmental zone for certain cars. Chances are, incidentally, that you won't get there with your own car.
A 'congestion tax' applies in central Stockholm and Gothenburg. Cameras record the registration number of passing cars. A few weeks later, the bill arrives via post. The amount depends on the time of day and is between €1 and €5.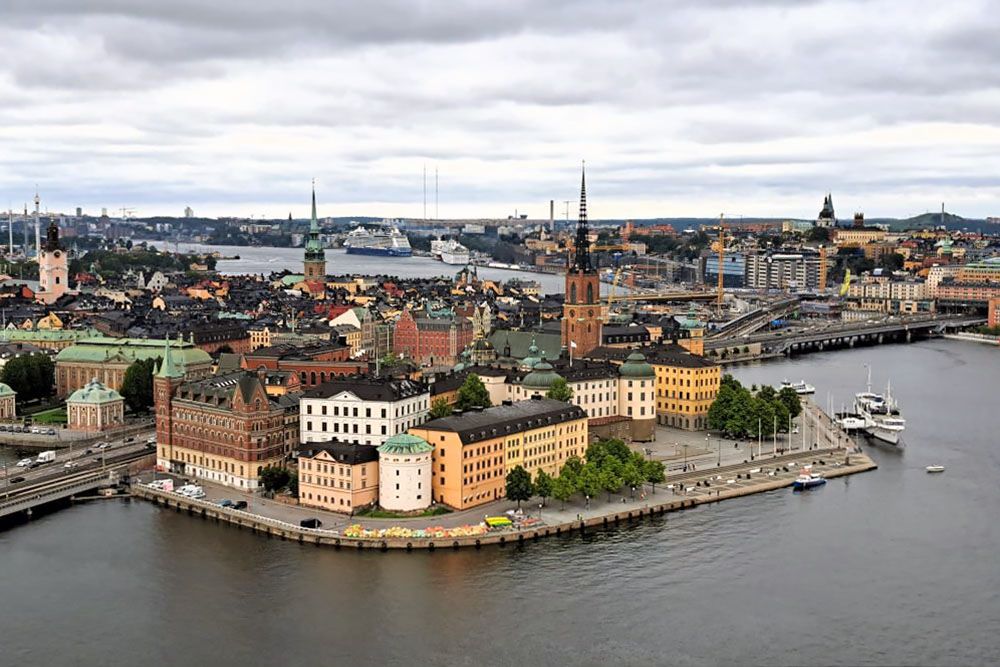 Travel to Sweden
There are several options for travelling to Sweden:
Flight: Daily flights go to Stockholm and Gothenburg. Another option is to fly to Copenhagen in Denmark. From the airport, you can reach Malmö in Sweden within half an hour by train. If you want to make a round trip, you can get a rental car at the airport.
Train: A comfortable way is to travel to Sweden by train. By EC train or night train, you will travel via Hamburg to Copenhagen. From Denmark, you can travel on to Malmö and Stockholm.
Car: This is the most common mode. It offers the advantage of flexibility during the holiday and excellent access to the most beautiful, sometimes remote places in nature. In northern Germany, you then take the Scandlines ferry from Puttgarden to Rødby in Denmark. From there, you then drive to Copenhagen. Via the Öresund Bridge, after 16 kilometres you reach Malmö and are in Sweden. We travelled this way and liked it. This bridge charges a toll. When booking your ticket for the ferry, you can pay the toll right away, nice and easy! The Scandlines ferry crossing takes less than an hour. The ferry sails every 30 minutes. It can get busy in high season, but the waiting time is usually no more than half an hour. Do book your ticket online in advance if you are travelling in high season!
Tip: Scanning the ticket at the entrance gate to Scandlines' terminal causes most people problems due to a scanning device that does not work properly. For us too, barcode scanning failed on both the outward and return journeys. By entering the booking number manually right away, the system registers your car and you can go straight through.
While travelling straight from northern Germany to Sweden by boat, you can hop on the ferry from Travemunde to Trelleborg. Count on a crossing of about seven hours.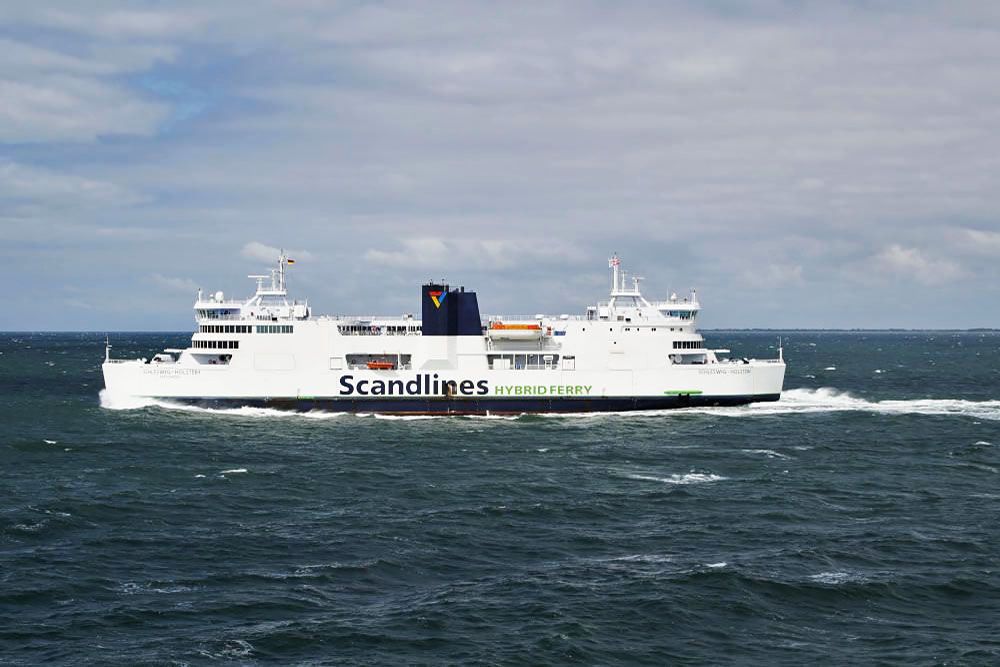 Electricity
The mains voltage in Sweden is 230 volts/50 Hz. You need a power plug adapter when living in the UK or Ireland.​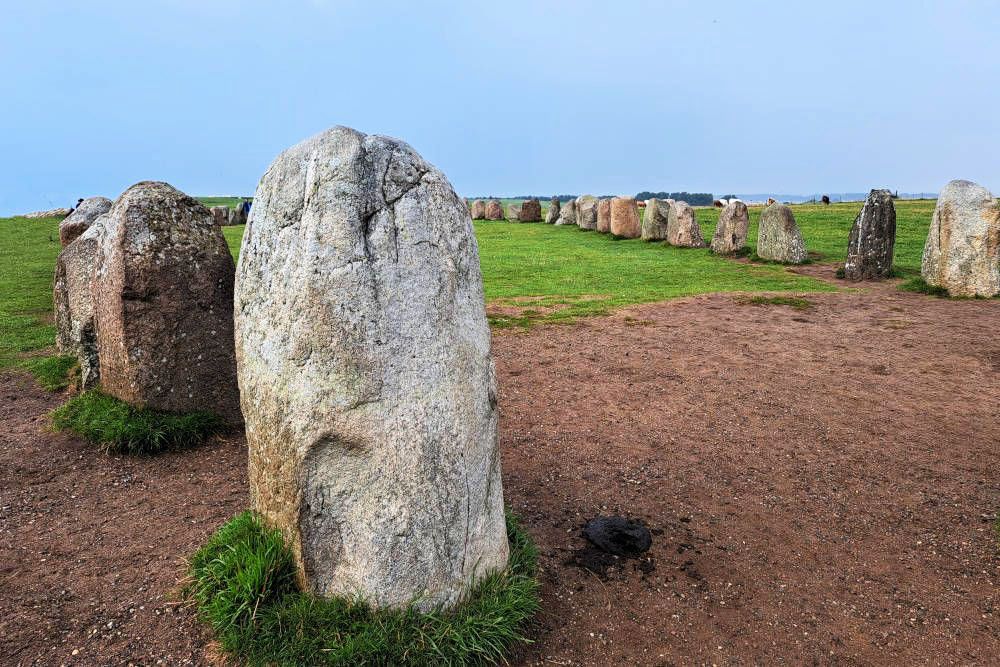 Money matters
Sweden still has its own currency and is not part of the Eurozone. The means of payment is the Swedish krona (SEK). Banknotes come in denominations of 20, 50, 100, 200, 500 and 1,000 Kronor. Coins are available in 1, 2, 5 and 10 Kronor.
Cash is slowly dying out in Sweden. Most shops, restaurants and museums only accept payments by card or mobile phone. We never touched Swedish money during our road trip and thus never paid with cash. Everywhere it was possible to pay with our debit or credit card.
On average, prices in Sweden are higher than in Western Europe. Eating out, especially if you also drink alcohol, is really expensive. Food is also dearer. Petrol and public transport are again somewhat dearer than in most Western European countries.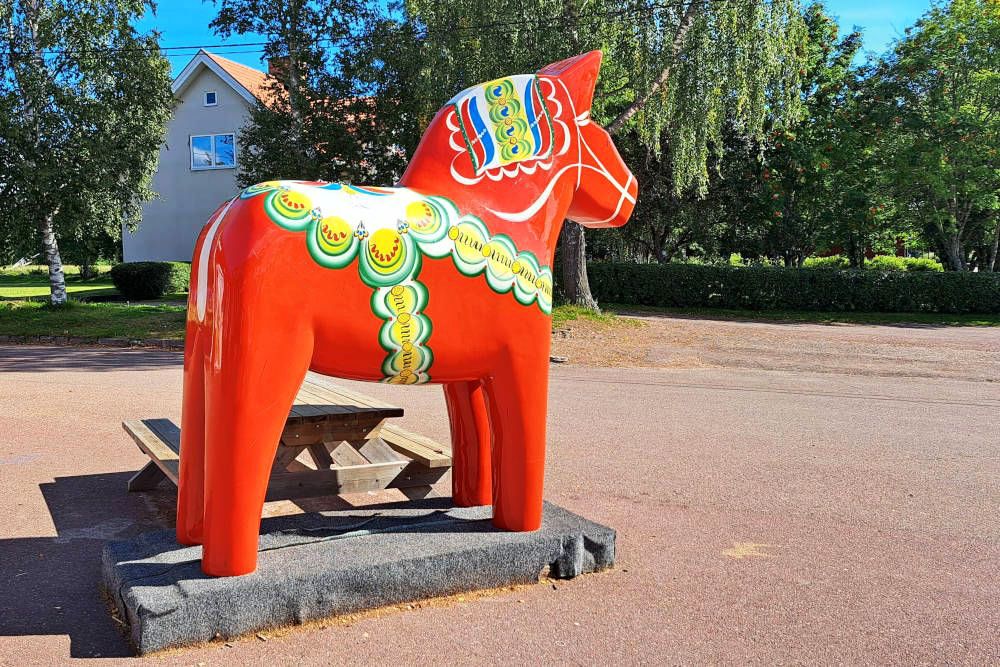 Highlights of Sweden
In the near future, we will post several blogs about our experiences in Sweden. In them, we will describe the most beautiful hikes and other outdoor adventures. We will also dwell on specific cities. So, keep an eye on this page if you want inspiration for a wonderful holiday in Scandinavian Sweden!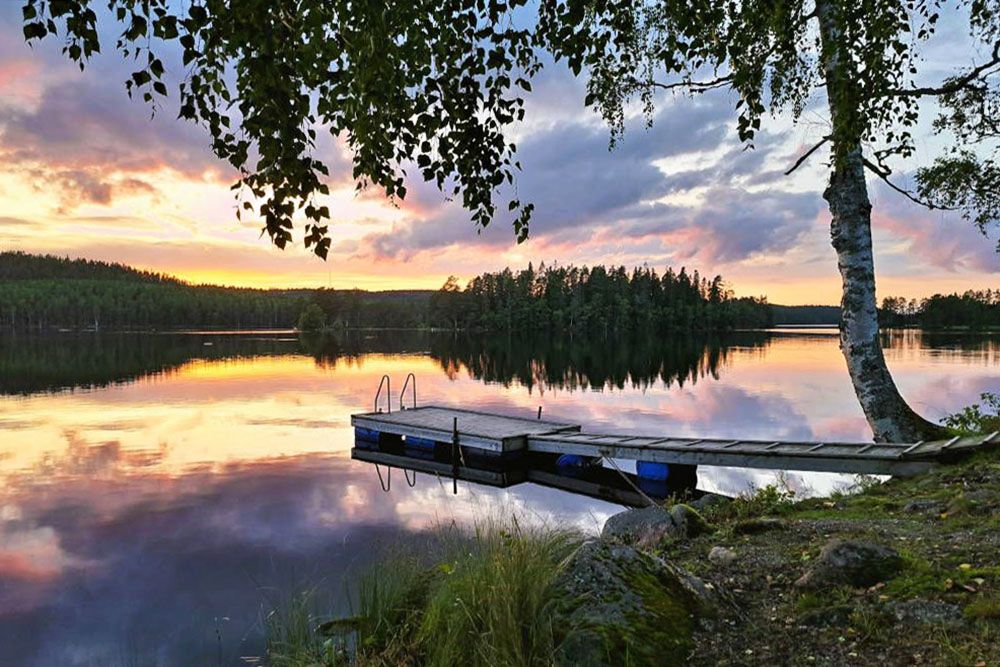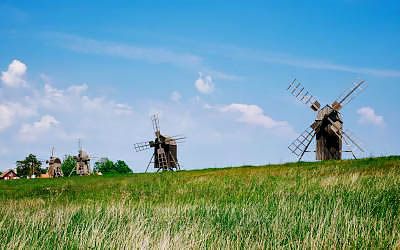 Not far from Sweden's south-east coast lies the extraordinary island of Öland. The island's landscape is unique for its many nature parks, old fishing villages, ancient castles and fortresses. And the many windmills. Part of the island...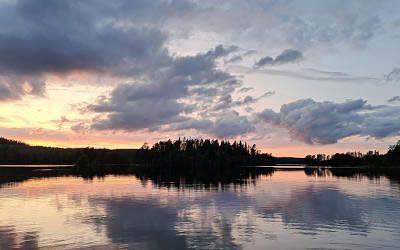 In the heart of Sweden lies the enchanting region of Dalarna. It is known for its rich cultural heritage and centuries-old traditions. But it is not only culture lovers who will enjoy Dalarna. The region consists of glittering lakes,...