France is one of the most favourite winter sports destinations in Europe. The country owes this popularity to the size of its ski resorts. In the areas of Les Trois Vallées or Paradiski, for example, you could basically ski on different slopes every day. We have enjoyed many beautiful day trips with great pleasure in La Plagne and Les Arcs in Paradiski, the third largest ski area in Europe.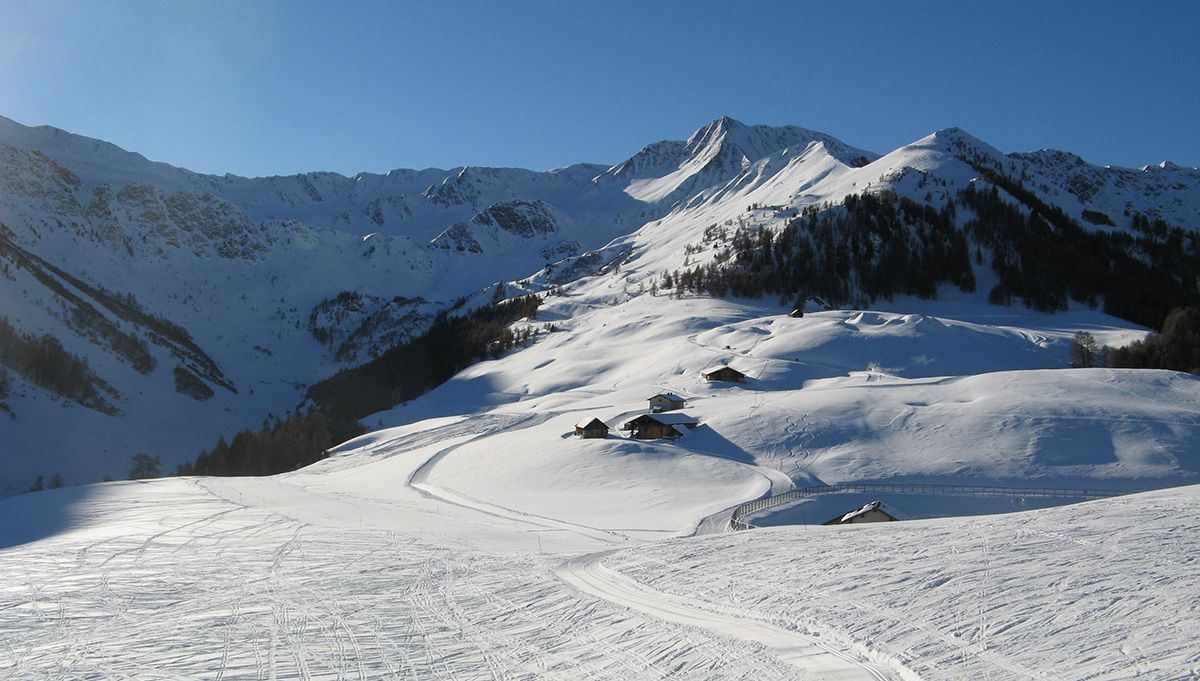 La Plagne and Les Arcs are two separate ski areas, but thanks to the Vanoise Express gondolas you can get from one ski area to another in just five minutes. In this sense, Paradiski can be described as one large ski area. Together, they have 425 kilometres of slopes, of which 170 kilometres are blue, 166 kilometres red and 89 kilometres black.
Because most slopes are above 2000 metres' altitude, the ski area of Paradiski almost certainly has plenty of snow. Thanks to the large differences in altitude – the slopes are located at altitudes between 1200 and 3200 – you get a lot of variety. The slopes at altitude are wide and offer fantastic views. The lower slopes have slightly narrower but really beautiful forest routes.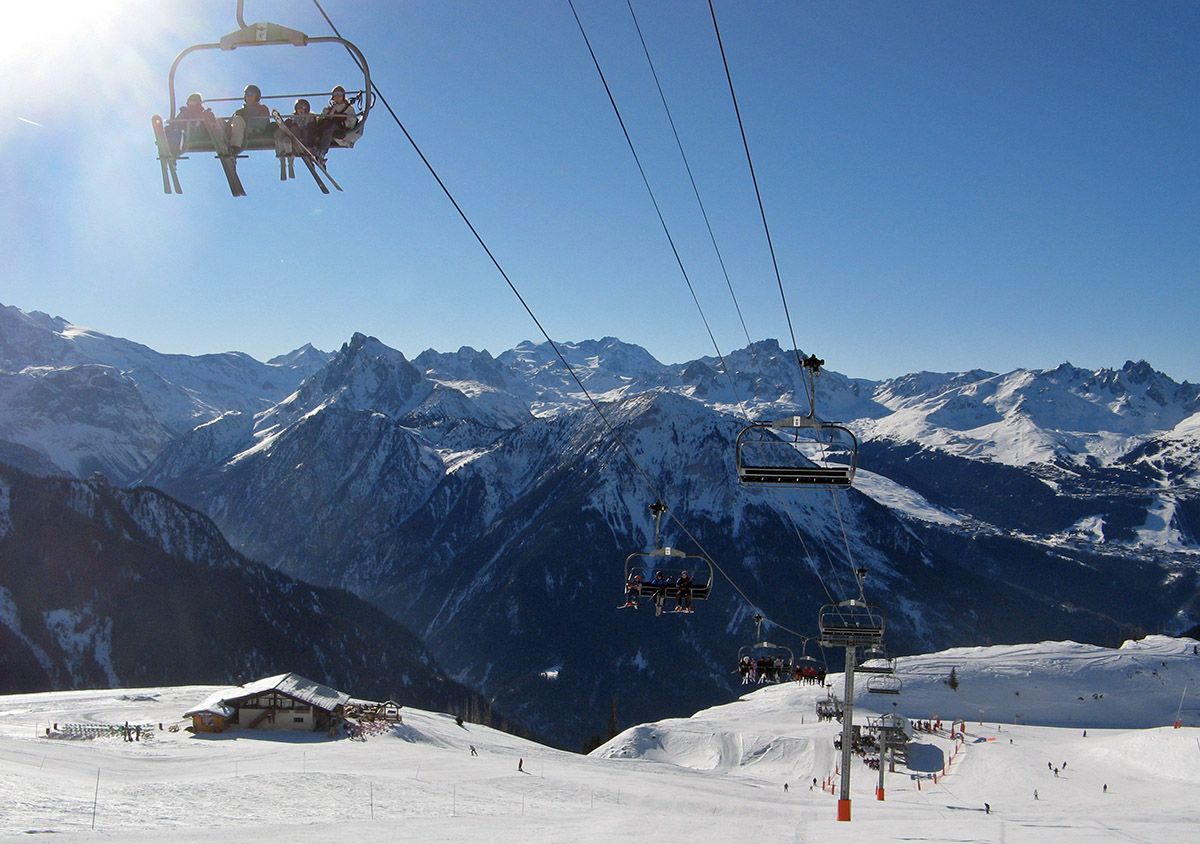 Plus points
For all levels
In La Plagne, you have some more blue slopes, which make this area especially suitable for beginners and slightly advanced skiers. Les Arcs offers more of a challenge and is for advanced skiers.
Fine, welcoming restaurants
On the slopes, you get many fine and very welcoming restaurants. They are not always cheap but the food is of good quality. We once had the best Raclette we've ever had for lunch there.
France is also less highly regarded than Austria when it comes to après-ski. Yet we think that there definitely are some places where it is good and cosy to be.
Great opportunities for tours
Both Les Arcs and La Plagne are so large that you can't do the entire width of the area in one day. The evening before we made a choice as to which area we would go skiing, in order not to be tempted to ski in both areas on the same day and therefore miss the last gondola back to the hotel.
Practical matters for a ski trip to La Plagne and Les Arcs
How to get to La Plagne and Les Arcs
The villages of La Plagne and Les Arcs are about 12 hours' drive from Utrecht. The first part to Albertville can go smoothly. After that it will be a lot slower, especially on the changeover days on the Route National towards Aime. After Aime it is a matter of following the signs to either one of the Arcs or one of the Plagne villages.
Another option for La Plagne is to take the Thalys to Aime-la-Plagne. The last part to La Plagne is by bus. If you want to go to Les Arcs then take the Thalys to Bourg St Maurice. From there you will continue your journey by bus.
If you want to take the plane, fly to Chambéry. From here you can take the train, bus or (rental) car to either Les Arcs or La Plagne.
Accommodation in La Plagne and Les Arcs
There is plenty of accommodation available in the Paradiski ski resort, ranging from the somewhat cheaper but less charming concrete hotel complexes to holiday homes, luxury resorts and chalets. As the villages in both Les Arcs and La Plagne derive their right to exist from winter sports, almost all accommodation offers ski in ski out. It could not be more ideal.
We stayed in the wonderful La Plagne 2100 of ClubMed where we were pampered by the all-inclusive programme. This option includes accommodation, meals and drinks, ski passes and lessons, as well as the guide so you can go on the most beautiful day trips. For other accommodation click on Arc 1600, Arc 1800, Arc 1950, Arc 2000 or La Plagne.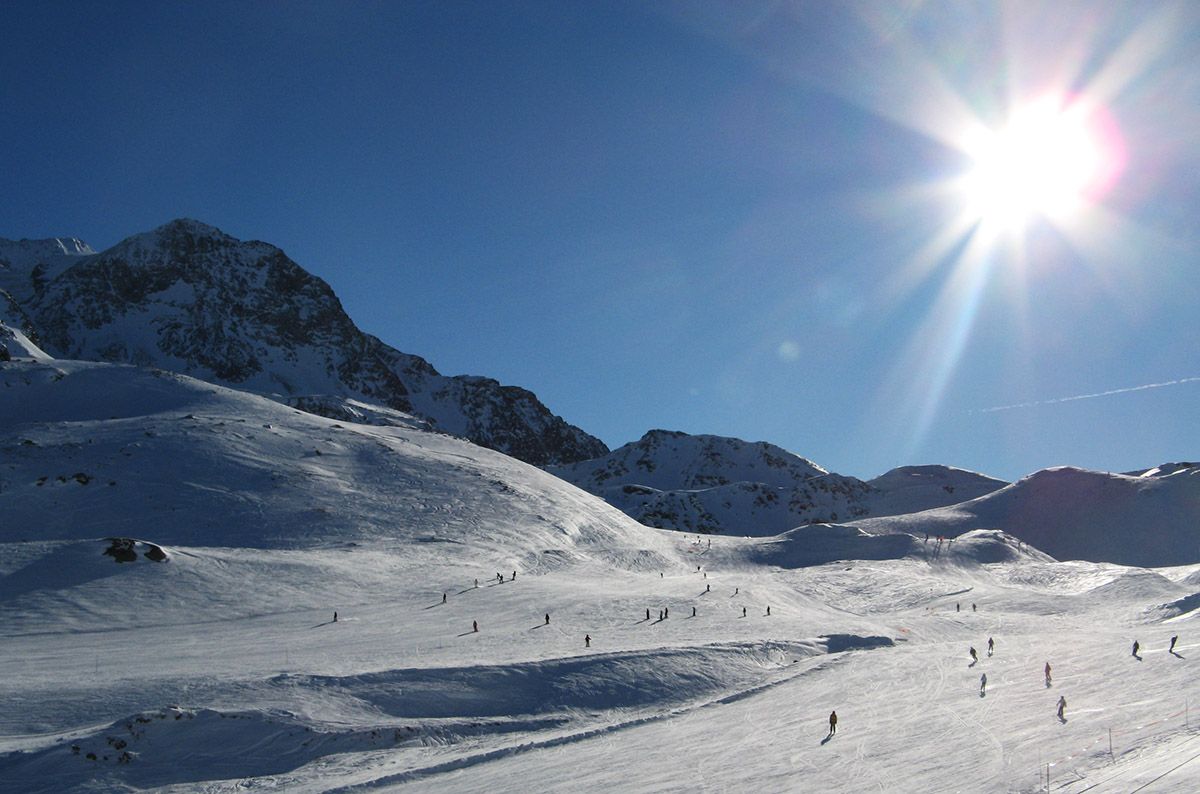 You may also be interested in: