The travel advice for Russia has changed to red for some regions on the border with Ukraine. Depending on the course of the war, this may apply to more areas. Everyone will have to make up their own mind if they still want to go on holiday to Russia due to the recent developments.
Russia in a nutshell
Russia is the largest country in the world. The country, which is spread over Eastern Europe and North Asia, covers more than one eighth of the inhabited land surface of the earth. If you look at the population, Russia is only the ninth country in the world. More than 70 percent of that population lives in European Russia.
The main reason foreign tourists visit Russia is because of the country's rich history and many historical sights. The most famous sights are in and around the main cities of Moscow and St. Petersburg, yet many are located in remote areas that are difficult to reach.
Apart from the cultural and historical highlights, Russia offers particularly impressive nature. The most famous destinations among nature lovers are far to the east in Siberia, with Lake Baikal as a highlight. At the far eastern end of Russia, almost all the way to Japan and Alaska, lies the wild Kamchatka, where you will find the Valley of the Geysers, acid lakes, volcanoes and many bears.
Travel advice
In recent years there have been several terrorist attacks in both Moscow and St Petersburg. For that reason, most large public buildings, including museums, have security gates and a lot of surveillance. According to the government's website, the risk of new attacks is still present. This is especially true in the big cities in the south of Russia. Travelling to Chechnya and other areas of the North Caucasus, as well as to Kabardino-Balkaria and the southern and eastern border area of Stavropolsky Kray with Dagestan and Chechnya, is not recommended.
We felt very safe all the time, both during the day and later in the evening, with and without luggage, when we were in Russia. We did not experience any terrorist threat. The only exception was the New Year's Eve celebration on Red Square. To get to the square, we had to wriggle through a human fence of hundreds of Russian riot police and then look at the big clock with hundreds of thousands of people in the square. Only to then realise you can't go any further.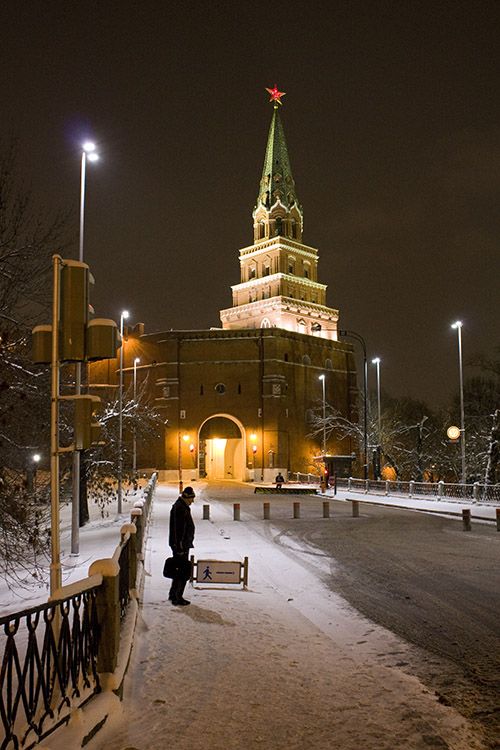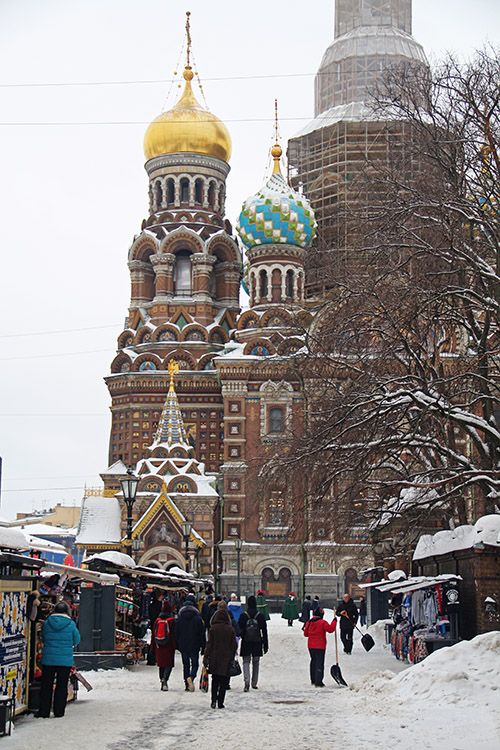 Healthcare
The quality of healthcare varies greatly. In Moscow, for example, you have good and modern facilities, but in most smaller cities, healthcare providers struggle with outdated equipment and poorly maintained buildings. In rural areas, patients may have to travel long distances to use medical facilities.
If you become ill during a booked tour, the first emergency aid is free. However, you will have to pay a small amount for medicines and hospital stay. If you have to stay in Russia longer than planned due to illness, the costs can increase considerably. You will also need to take out travel insurance that covers all medical expenses and repatriation!
In principle, you are not required to be vaccinated against Hepatitis A and DTP, but it is recommended when you go to Russia. If you go to the outlying areas, vaccinations for Hepatitis B, TB, rabies, tick encephalitis and Japanese encephalitis are also recommended. In addition, bring your European Medical Passport.
Take a small travel pharmacy kit with the same things you would take with you on holiday to America, for example. In addition, think of a tongs, thermometer (unbreakable) and vitamin tablets. For hygiene when travelling, it is also useful to bring a bottle of disinfectant gel and wipes. See also our blog about hygiene.
Best time to visit Russia
Most parts of Russia have a continental climate. Summers are therefore often warm to hot (even in northern Siberia), winters are particularly cold. Generally speaking, the months from May to August are the best travel months, but in St. Petersburg from mid-June to mid-August take into account peak tourist traffic. As a result, prices are higher during that period and there is a chance of long queues. By the way, we visited the cities of Moscow and St. Petersburg in the winter and found it easy to do.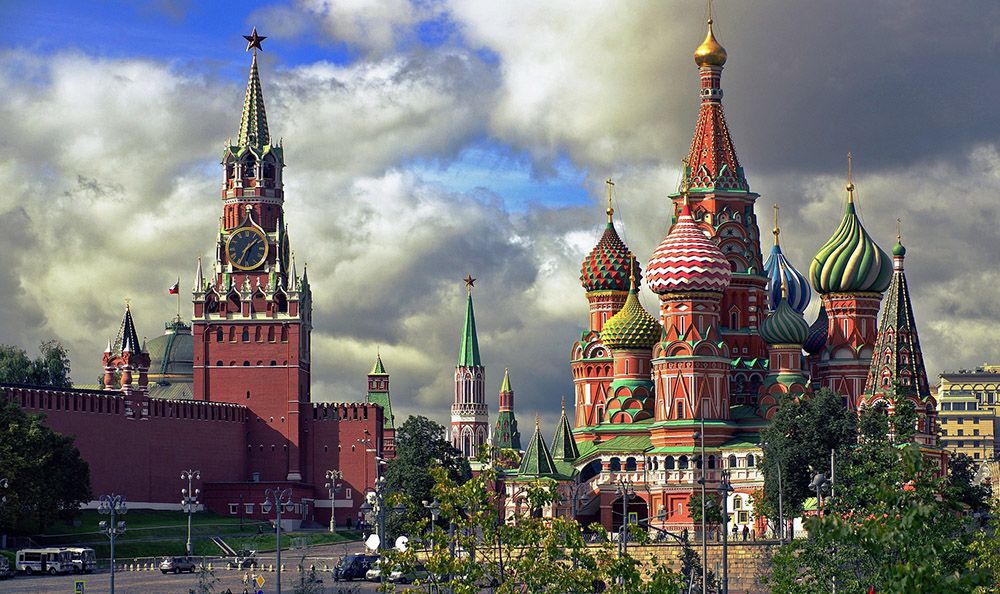 Visa for Russia
A visa is required for Russia, even if you only go to Moscow or St. Petersburg for a long weekend. Applying for a visa is quite complex and takes a lot of time. For example, you need a letter of invitation from a Russian tour operator, travel agency or accommodation. We requested it at Fortuna Travel. In addition to this invitation, you will need a so-called Russian declaration of your travel insurance in English, stating that you will be insured for all health and accident issues during your entire stay in Russia.
After this, you can fill in the application form online and schedule an appointment with the consulate in your country to (personally) deliver the mentioned documents, a colour passport photo and your passport (which must be valid for at least six months after the expiry date of the visa). Your accompanying partner may also have to personally deliver his or her documents (!). After about five to seven working days, you may collect your passports again.
A much better option, however, might be to hand over the visa application to a visa agency such as iVisa. Although this will cost you more money than when you try to arrange everything yourself, the hassle may definitely not be worth it. At least, that's what we think.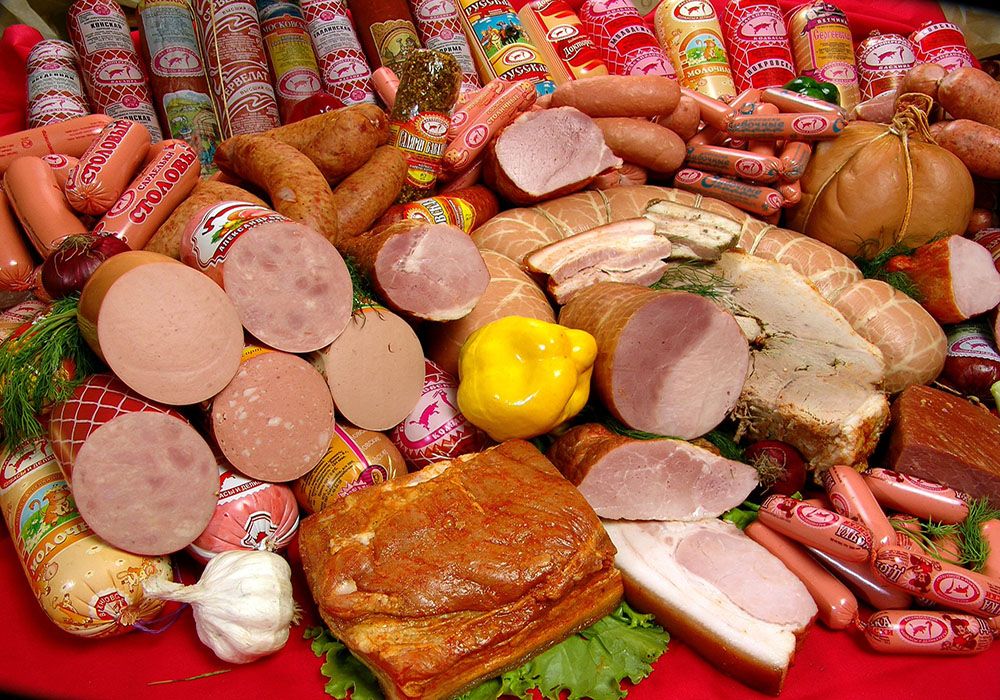 Food and drinks in Russia
Russian cuisine derives its rich and varied character from the vast expanse of the country and its multicultural diversity. Some Russian specialities are Pelmeni (meat-filled dumplings), Blini (pancakes), Piroshki (small pies or rolls with sweet or savoury filling), Pryaniki (sweet pastry made from flour and honey), Borsch (beetroot and garlic soup) and Caviar.
In the big cities of St. Petersburg and Moscow, you will find many world-class Russian, Georgian, Uzbek and foreign restaurants. Besides that you will find many western fast food chains but also Russian versions of fast food restaurants. You'll also see more and more stylish cafés pop up where you can get a cappuccino or espresso, and pastries.
Vodka is available in many varieties and price ranges. Which variety you take depends not only on which one you like, but also on the dish you take with it. Besides Vodka, beer is also popular. In nightclubs, beer is expensive but in an average restaurant or café it is usually cheaper than in Western Europe. In the big cities you can often get good, mainly foreign wines. Expect to pay more for this than in Western Europe.
It is better not to drink tap water in Russia and to avoid the use of ice in drinks. Bottled water is available everywhere: in shops, restaurants and often in your hotel room.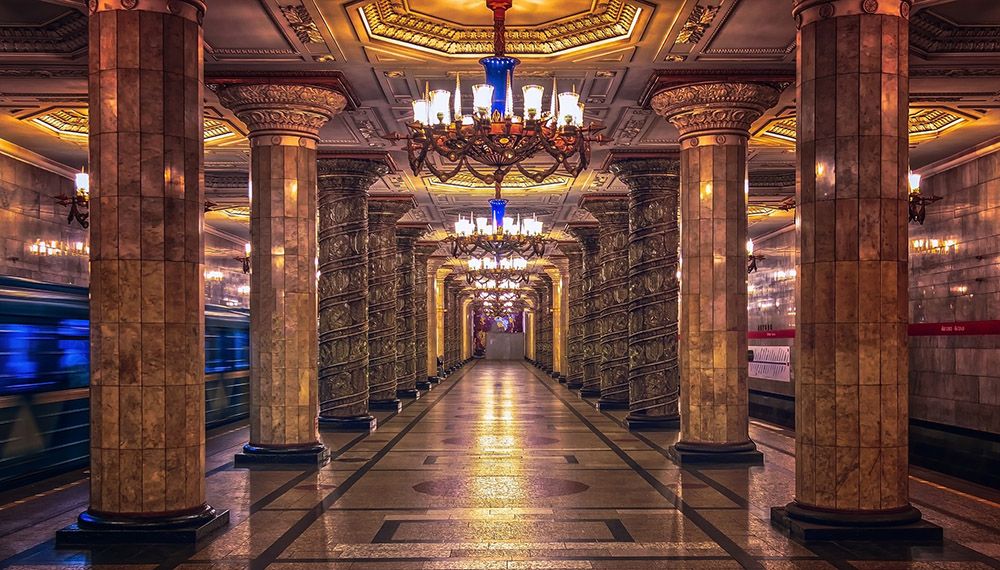 Transport to and within Russia
Russia is easily accessible from neighbouring countries. Besides the many daily flights to the main cities, you can also enter the country by train, bus and car. For the sporty ones who have more time to spend, there are even international cycling routes from Eurovelo. Examples are the EV2 capital route from Ireland to Moscow, and the EV10 Baltic Sea Cycle Route (Hansa route) that connects St. Petersburg with Estonia and Finland.
Once in the country itself, the (night) train is often the best way to travel quickly and reliably. Russia has an extensive railway network that connects almost every city to another city. The trains run on time and arrive on time. Also one of the most iconic train journeys in the world takes you through this country, namely from Moscow to Vladivostok over the Trans-Siberian railway line.
Travelling by train through Russia may sound very romantic, but it is also time consuming and can be rather monotonous. If your next destination is further away than a night by train, flying is an excellent, perhaps better alternative. The vast majority of domestic flights are to and from Moscow, but you also have direct connections between other cities. Domestic flights cover large distances and have been efficient, reasonably affordable and punctual since the 1990s.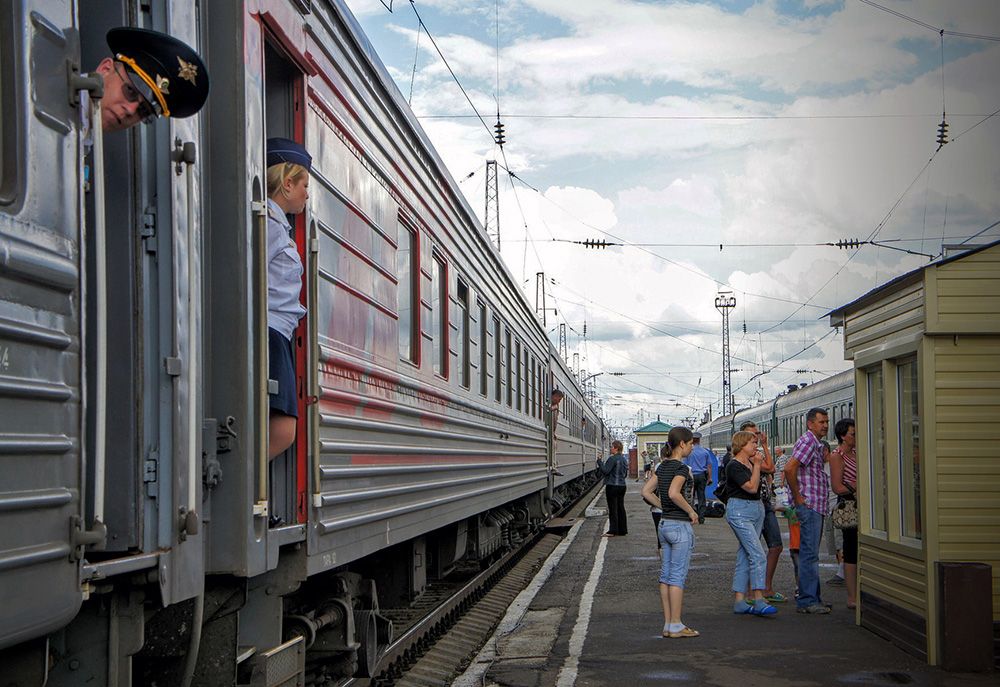 Electricity
In Russia, type C and F sockets are used. The mains voltage is 220 V and the frequency is 50 Hz. You need a power plug adapter when living in the UK or Ireland.
Money matters
In Russia you pay with roubles (RUB). In the big cities, there are enough ATMs and in most entertainment places, often even at attractions such as museums, you can pay using contactless with your bank or credit card.
The general price level is clearly lower than that of Western Europe, but it does vary by region and season. Moreover, the general price level in the cities of Moscow and St. Petersburg is obviously a bit higher than outside. We paid about €100 per night for a room in a luxury four-star hotel including an extensive breakfast buffet. Public transport was significantly cheaper than in Western Europe. The price for a cup of coffee or a glass of wine was comparable to the price in Western Europe, but a beer or admission to museums is much cheaper.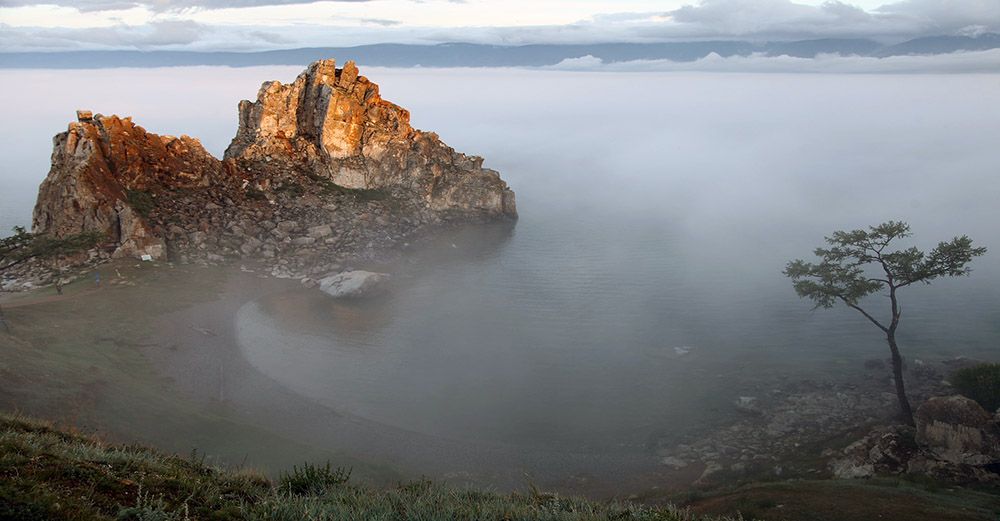 Highlights of Russia
In our travel blog, we only show the cities of Moscow and St. Petersburg for the time being. But Russia has so many more interesting cities and other great highlights to offer. An example of this is Irkutsk, the not-so-far-away Lake Baikal, a beautiful city on the Trans-Siberian railway line. In the communist era, this was the only city where foreigners could break up their journey.
Another city on the Trans-Siberian Railway that is definitely worth a visit is Yekaterinburg. The city is located in the centre of the Ural region and is one of the most important cultural centres in Russia. Since the 2014 Winter Olympics, Sochi, the popular seaside resort on the Black Sea, has also become popular with many foreigners.
Perhaps the most important tourist attraction in Russia, barring the cities of Moscow and St. Petersburg, is the 9289-kilometre-long Trans-Siberian railway from Moscow to Vladivostok. The grijsopreis.nl travelling team will also take part of this route in the not-too-distant future, continuing the train journey from Ulan Ude to Mongolia and China. Via Facebook and our newsletter, we will keep you informed of these plans.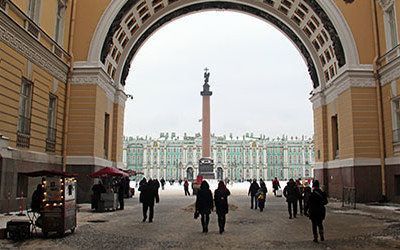 St. Petersburg, also known as the Venice of the North, is the second largest city in Russia. The city is wonderfully spacious with wide avenues and roads and many canals. The city breathes culture, history and unprecedented beauty and splendour....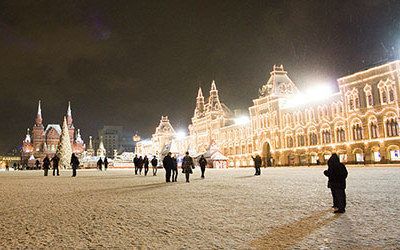 Moscow is the almost-nine-centuries-old, iconic capital of Russia. For a long time, the fashionable city played a central role in the development of Russia and the world. For us and many others, the Kremlin is at the centre of Russia's symbolism and rich...