Germany in a nutshell
With over 80 million inhabitants, Germany has the largest population of all countries in the European Union. Many Western Europeans visit the Christmas markets that take place throughout the country in December. In addition, the major cities of Munich, Berlin, Hamburg and Cologne are important attractions. But Germany has much more to offer tourists than these beautiful cities. The Baltic coast is very beautiful, the former East German island of Rügen is especially well worth a visit.
In addition, there is a beautiful mix of culture and nature to be found throughout the country. In the south of Germany, you will find the Zugspitze. At almost 3,000 metres this is the highest mountain in the country. Closer to the Netherlands, in Winterberg you can have a perfect weekend skiing, hiking or mountain biking. In short, Germany is too nice to only drive through on the way to the sun. The country offers everyone a lot of beauty, so you can have a wonderful holiday here with lots of variety.
Accommodation
In Germany, 46,000 hotels and guesthouses have been registered. In general, you can find accommodation in all price categories. Germany is also a real camping country. These can be found in various gradations, from simple nature campsites to very luxurious campsites with many facilities. Via this website, you can select your ideal campsite in Germany. Finally, there are many holiday homes, where it is good to stay if you go on holiday with a larger group. In short, for every wish there is enough accommodation in all price ranges.
Healthcare
Germany has no specific precautions in this area. In addition, medical facilities throughout the country are of an excellent standard.
Travel advice for Germany
There are no special safety regulations for Germany. The whole country is safe enough to travel through. However, visible and invisible safety measures have been taken at major events where many people gather. In addition, stricter controls apply at airports and border crossings. Weather conditions do not generally lead to unsafe situations. In the extreme south, avalanches may occur after heavy snowfall. Always check the current travel advice for Germany before departure.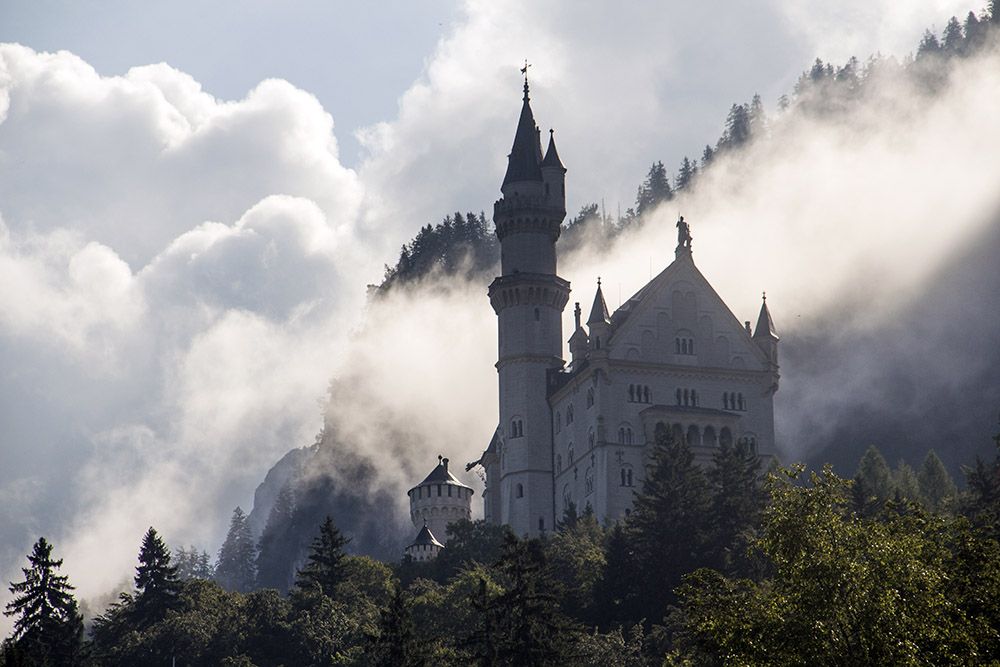 Best time to visit Germany
The German weather and temperature are very similar to those in Western Europe. The mountains and hills in Germany can cause much lower temperatures than the lower regions. The further south you go, the warmer it gets. In the far south, at the border with Austria and Switzerland, there is a high mountain climate. However, the maritime climate has the most influence in the rest of the country.
In fact, Germany is good to visit all year round. In winter, the Christmas markets and a walking or skiing holiday in Sauerland are ideal. In spring, it is a very good time for a city break or an active cycling or walking holiday. The high season is comparable to that of other Western European countries: the months of July and August are popular months for a visit. Autumn offers a good opportunity for a holiday in nature. The many forests of Germany are beautifully coloured then.
Visa for Germany
To visit Germany, a valid passport or identity card from another Schengen country is required. You'll need to obtain a visa if you aren't from another EU state or an EEA (European Economic Area) country. The best way of finding which category you fit in is by using the Visa Checker Tool provided by iVisa. Just select your nationality from the drag-down menu on the left, and choose Germany as your destination. In seconds you'll know if you need a visa. Plus, if you do require one, iVisa offers a list of the nearest embassies where you can apply in-person since Schengen visas are not available online. iVisa offers a free 24/7 support service to answer any questions you may have about the visa process.
Food and drinks
Germany is traditionally known for its Bratwurst, Sauerkraut and Beer. Of course, you can order these just about anywhere. Especially when you consider that there are more than 1,500 types of sausage in Germany. But Germany has more to offer in terms of gastronomy. In the West of Germany along the French border, for example in the Saarland, you will find several German dishes that are of French origin. However, German dishes in Germany are rather calorific and have many strong flavours. Meat is very popular. Besides the traditional "Schnitzel" there are plenty of refined meat dishes to get. Organic food is readily available throughout the country. Vegetarian options are less common.
When it comes to drinking, Germany is a real beer country. There are no less than 1,300 breweries in the country that make many special beers. In almost every place you will find a Biergarten, where you can drink different kinds of beer. Munich hosts the largest beer festival in the world every year: the Oktoberfest. It is legally established that during this festival only a limited number of beers brewed in Munich may be served in the large one-litre tankards.
However, wine lovers will also find what they are looking for here. The Frankenthal, near Würzburg, is a famous wine region. In addition to good wines, the bottle stands out here: the so-called "Bocksbeutel". This bottle has a flattened belly shape with a short neck. The Moselle region is best known for its white Riesling wines.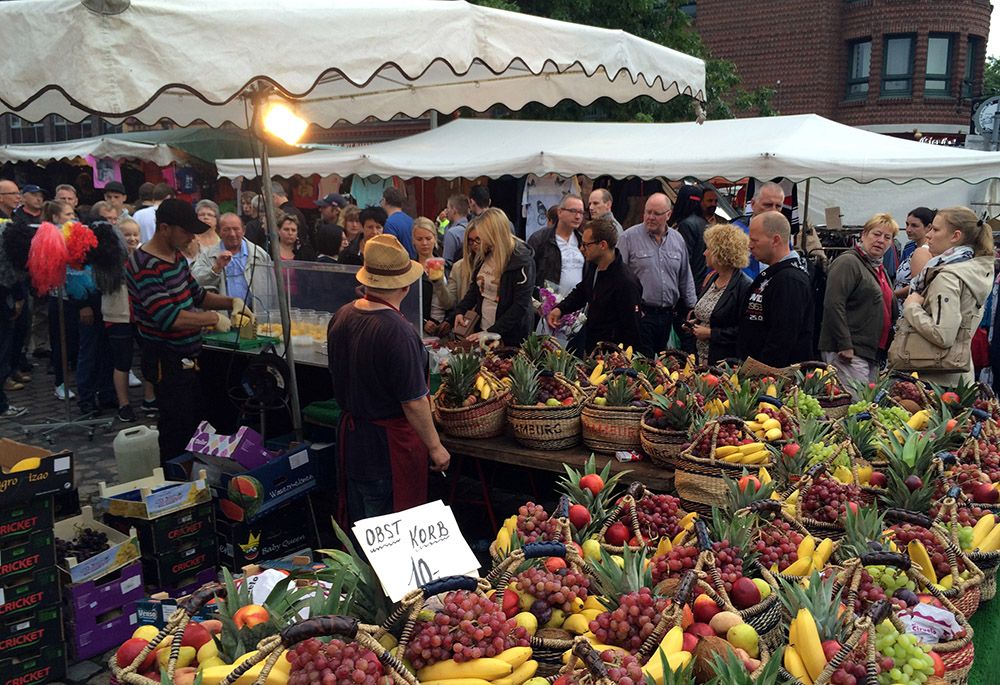 Travelling around Germany
Germany has an extensive network of motorways, "Autobahnen". After Spain, Germany has the largest network of motorways in Europe. As the country is one of the most important transit countries in Europe, the capacity of the motorways is not sufficient everywhere. That is why there are many "Baustellen" on the motorways to build one or more additional lanes.
When visiting a city, it is important to consider the so-called environmental zones. You need an environmental sticker to be allowed to drive there. In addition, cities can impose a diesel ban (ban on diesel vehicles) on certain streets or neighbourhoods.
There is also a well-developed railway network in the country, which connects all the states. The ICE is the high-speed train of the German railways. The most important German cities are accessible by ICE.
Finally, there are more than 40 airports, which makes it easy to cover large distances in the country with a regional flight.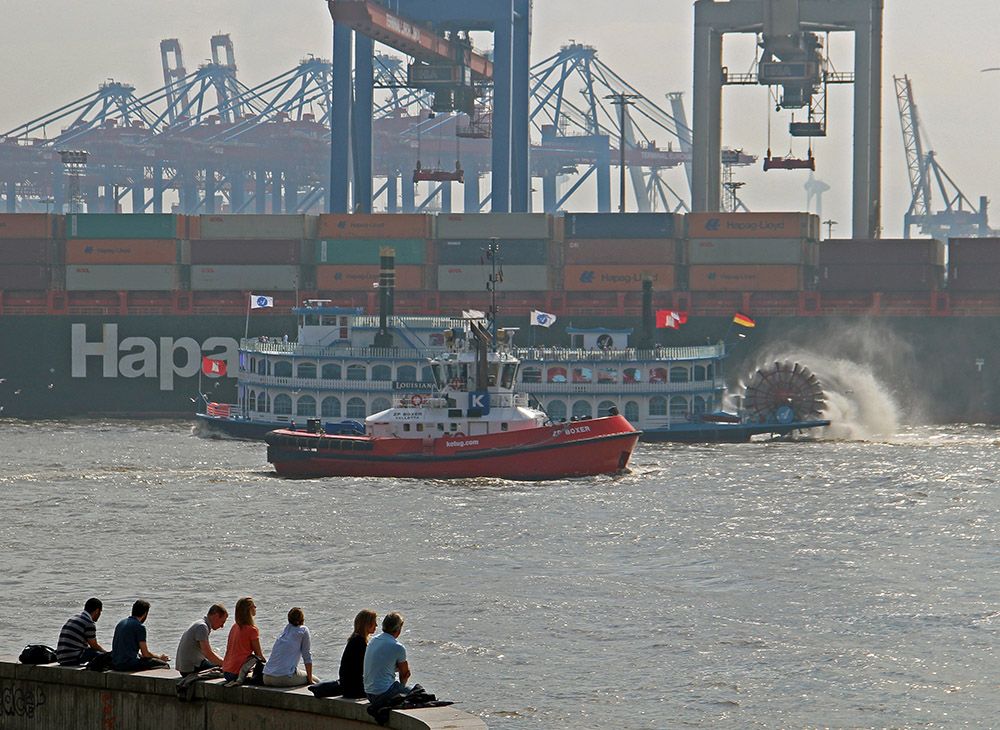 Electricity
In Germany the same plugs are used as in Western European countries, namely type F. The mains voltage is 230 V and the frequency is 50 Hz. You need a power plug adapter when living in the UK or Ireland.​
Money matters
Germany has the euro as its legal tender. Pinning and payment by credit card (Visa/Mastercard) is possible almost everywhere. Withdrawing money is no problem either. The price level is generally slightly lower than in neighbouring Western European countries. Restaurants, for example, are considerably cheaper. Food products are also less expensive than ours. Incidentally, the price level in the real tourist areas may be somewhat higher, especially in high season.
Highlights of Germany
There is a lot to do in Germany. You can enjoy the culture in the various beautiful cities. Nature is very varied in the different areas of Germany. If you want to be active, then there are plenty of opportunities for hiking, mountain biking, golfing and enjoying yourself on or near the water. In the coming period, we will regularly add new highlights to this page. So, check the website often to not miss out on the many opportunities that Germany has to offer as a holiday destination!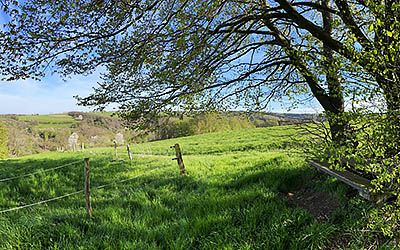 Early in May, we did a tour of commemorative sites of the Battle of the Bulge (Ardennes Offensive) during World War II. The sites are located on some stages of the Liberation Route Europe (LRE): a network of 10,000 walking kilometres...