Finland in a nutshell
This 'land of a thousand lakes', is one of the least populated and largest countries in Europe. Especially in the south and along the coast you will find many small cities. There are also very extensive nature reserves, about 188,000 lakes and almost as many islands. In total, Finland consists of about 70 percent forest and only 30 percent water and agricultural land.
The hikers among us get their money's worth in the national parks. Throughout the country you will find many signposted paths. The beauty of Finland is that you can camp anywhere. In addition, in many places there are small houses where you can shelter or even spend the night. According to many, the most famous and beautiful walks in the south can be found in the Nuuksio and Repovesi National Parks. A lot further to the north is the Oulanka National Park. This park is one of the most beautiful hiking areas in the country, located near the border with Russia.
In winter, you should be in Lapland, in the far north. There, you can see one of the most beautiful natural phenomena on earth, namely the Northern Lights. In this part of the country, there is snow around 200 days of the year. Lapland is therefore a popular destination for winter sports activities, such as dog sledding or snowmobile rides, cross-country skiing, ice fishing and even skiing!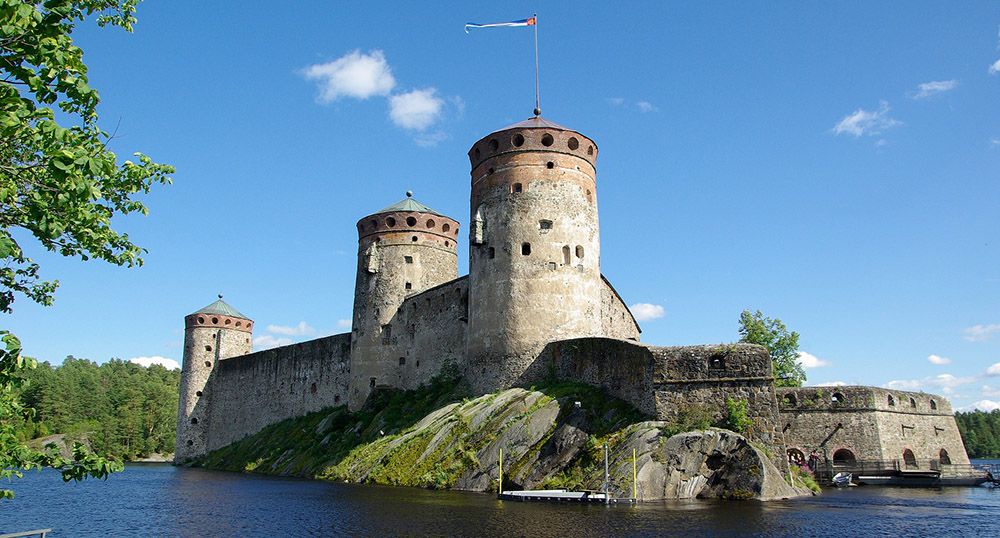 Click to jump to any topic below:
Accommodation in Finland
In Finland you can camp almost anywhere in nature. If you are not a big camper, you can also find camping huts, hotels, apartments, country houses, holiday villages, chalets and the so-called mökki. These mökki are holiday homes with a sauna. It is not without reason that Finland is the land of saunas!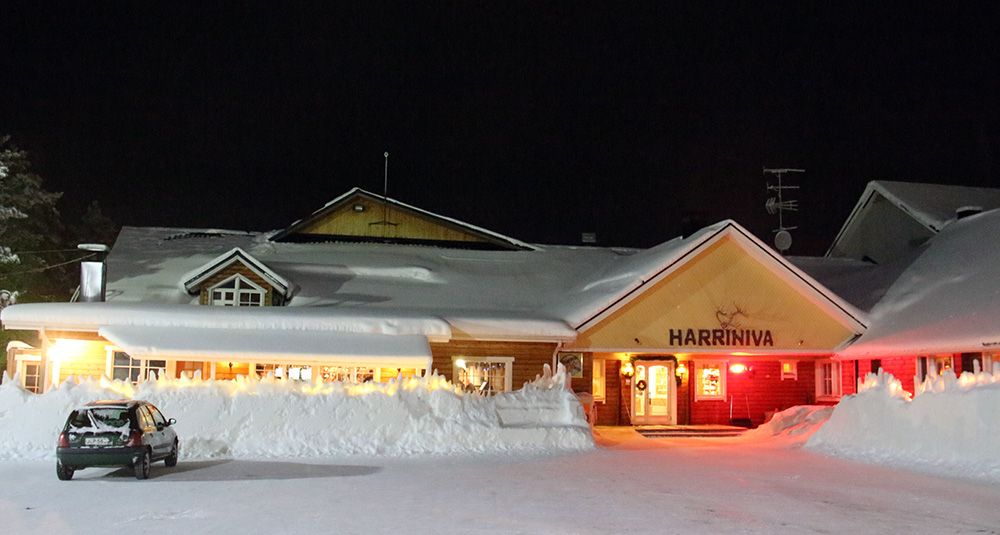 Finland has no particular safety issues. However, warnings are sometimes issued for avalanches in the winter sports areas in Finland. If there is a lot of snowfall, the roads can become impassable and trains stop running. More information about avalanche danger can be found on the European Avalanche Warning Service website.
Best time to visit Finland
The best months to travel to Finland are from June to September. Temperatures are pleasant and, in the south, there is less precipitation than in other months. In June and July, you may have to endure mosquitoes, especially around the lakes. In that respect, August is the best summer month to travel there.
In the months of December and January – especially in the far north – it can be quite dark. This is in itself a nice period because the trees carry thick piles of snow, also giving twilight an extra dimension. However, if you don't want to cross-country ski or ski in artificial light, February and March are a better option for winter sports.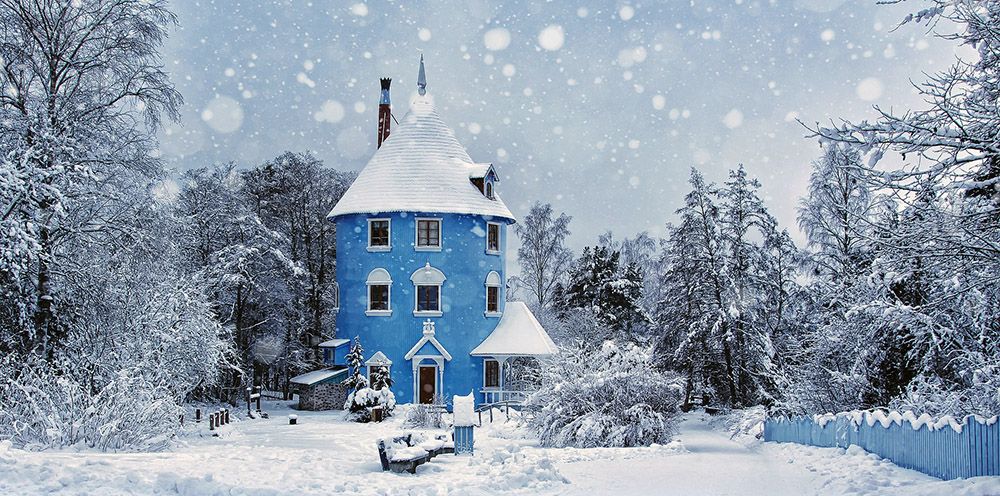 Visa for Finland
To visit Finland, a valid passport or identity card from another Schengen country is required. You'll need to obtain a visa if you aren't from another EU state or an EEA (European Economic Area) country. The best way of finding which category you fit in is by using the Visa Checker Tool provided by iVisa. Just select your nationality from the drag-down menu on the left, and choose Finland as your destination. In seconds you'll know if you need a visa. Plus, if you do require one, iVisa offers a list of the nearest embassies where you can apply in-person since Schengen visas are not available online. iVisa offers a free 24/7 support service to answer any questions you may have about the visa process.
Food and drinks
Finnish cuisine does not enjoy much of an international reputation. The main ingredients are potatoes and bread, served with various fish and meat dishes. Milk or cream is traditionally considered an important ingredient, not only in food and various types of cheese, but also in drinks. Since the accession of Finland to the European Union, a culinary revolution has taken place. This has led to strong growth in good restaurants, especially in the larger cities such as Helsinki. For those who want to try something new, we can certainly recommend reindeer stew!
By the way, keep in mind that most Finns only go out for dinner on special occasions in the evening. Restaurants in Finland do lunch more, when many workers come to eat for under €10.
Although some people drink milk with their food, water is by far the most popular drink. The quality of the tap water is of such high quality that it is advised not to use water bottles. Furthermore, the Finns have the highest coffee consumption in the world. The wine choice in the country is very limited. However, you can get several types of vodka and beer. Alcoholic drinks are cheaper than in the neighbouring countries Sweden and Norway, but still (much) higher than in Western and Southern Europe.
Travelling around Finland
Public transport in Finland is well organised but relatively expensive. The train is a good option to travel from one city to the other in the south. If you want to travel from the south to the far north then the plane and bus are almost the only options to cover large distances. Consult the Finnish transport company for planning domestic travel by train, local transport or plane. Bus companies Matkahuolto and Onnibus offer long-distance bus connections.
Another option is the car. However, please note that car rental in Western and Southern Europe is almost twice as expensive. If you travel by car from the south to the north, be especially careful in the evening and at night. There are often collisions with reindeer, deer and even bears in the south, east and north!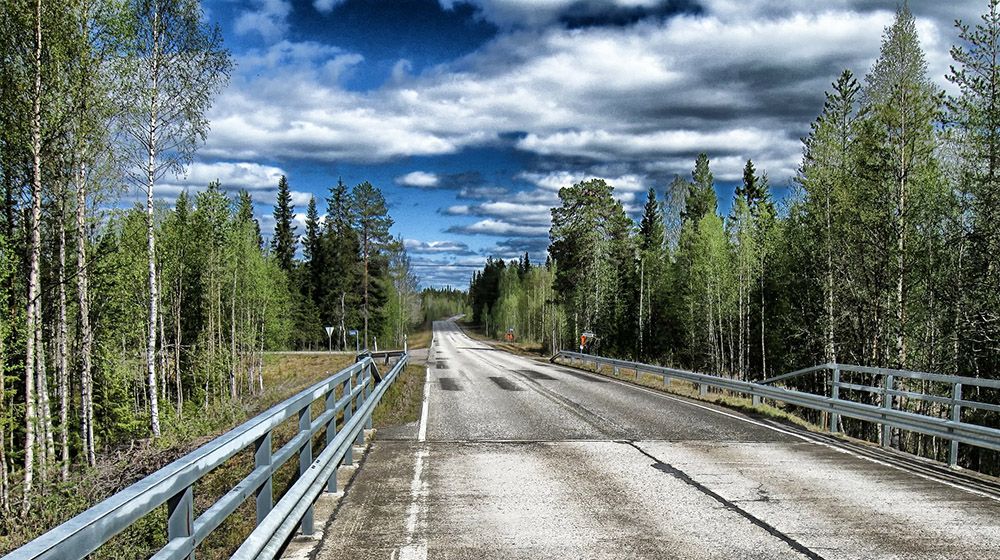 Electricity
In Finland the same plugs are used as in Western European countries, namely type F. The mains voltage is 230 V and the frequency is 50 Hz. You need a power plug adapter when living in the UK or Ireland.
Money matters
In Finland, the euro is the legal tender. The average price level in Finland is slightly higher than in most other Western European countries, Ireland and the UK. In particular, food, alcohol and public transport are more expensive. Tipping is not common in Finland.
Highlights of Finland
The highlights of Spain are numerous. For culture and city lovers, we have already described several cities in this blog. In the future, we will regularly add new articles about Spain. Therefore, follow all updates via the silver-travellers.com Facebook page and our newsletter, that way you won't miss a thing!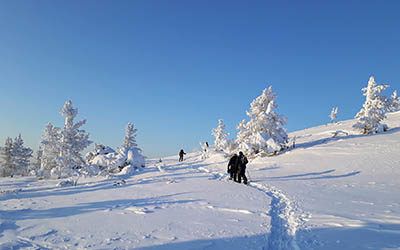 Most people do not immediately think of Finnish Lapland as a destination for their winter sports. Such a shame because this part of Europe in particular has a lot to offer snow lovers! Admittedly, the ski resorts are a lot smaller than in...