Poland in a nutshell
Poland is a holiday country with so much variation. Most people know the big country mainly for the beautiful cities of Kraków, Krynica-Zdroj, Warsaw and Wroclaw, though also for the particularly impressive and poignant concentration camps at Auschwitz. However, Poland is also attracting more and more attention from the winter sports enthusiasts.
What most people don't know is that Poland has a beautiful and relatively unspoilt countryside. Think of very diverse, beautiful landscapes with primeval forests, mountain ranges, hidden valleys and lakes. The country has 23 national parks, including the Białowieża National Park on the border with Belarus. This World Heritage site contains the last remnants of the jungle that once covered most of Europe. It is the only place where you can still find European bison in the wild.
Poland also has a lot to offer in terms of culture. The country offers many old villages and cities with historic churches, museums, castle ruins, palaces, and so on. For instance, the wooden churches of southern Lesser Poland are even on the UNESCO World Heritage List, as well as the Churches of Peace in Jawor and Świdnica. The Jasna Góra Monastery in Częstochowa and the beautiful Kalwaria Zebrzydowska Park are pilgrimage destinations which, like the beautiful Muskau Park in Łęknica, are also on the UNESCO World Heritage List.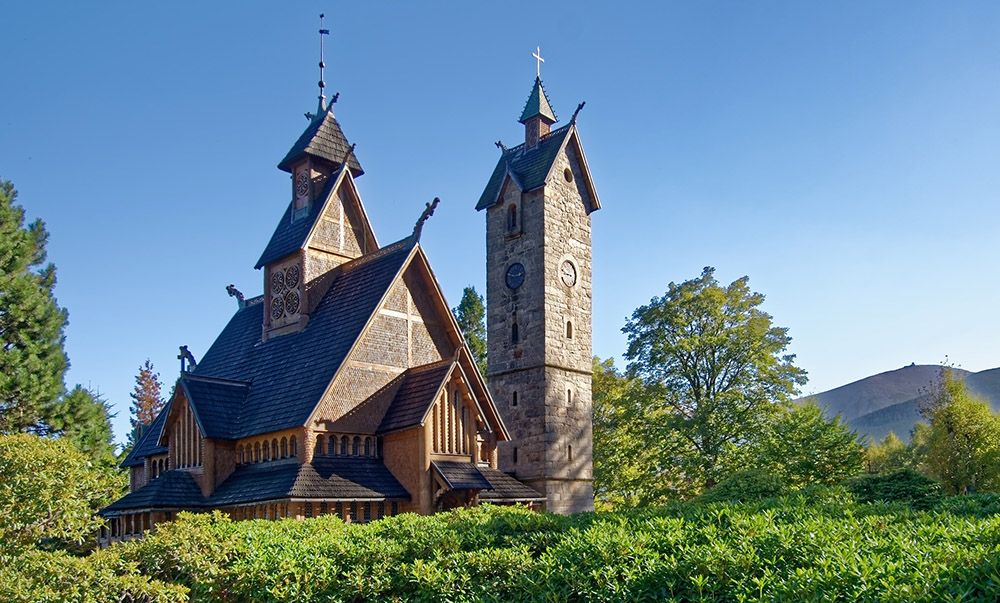 Click to jump to any topic below:
Accommodation
Hotels and other accommodation types are no longer as cheap as they used to be. They are now comparable to those in other European countries. Still, you can usually go to booking sites, such as booking.com or hostelworld.com, and of course also airbnb.com for competitive rates. Having said that, you can often spend the night at one of the 5,500 'agroturystyka' (farms that also offer accommodation and breakfast) for a pretty good price.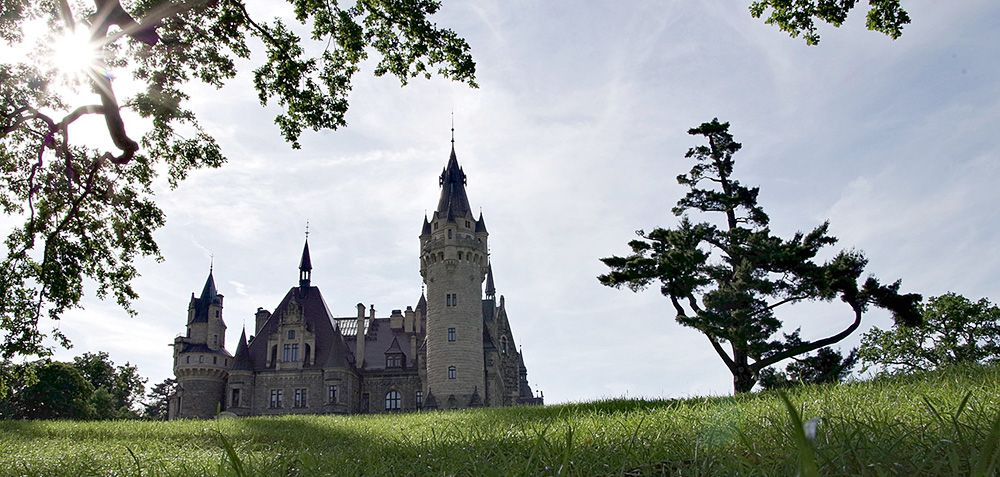 Travel advice for Poland
There are no special safety regulations for Poland. The whole country is safe to travel in. However, our government states that you should not take drinks from strangers because of the possible addition of narcotics. It also advises you to take only official taxis with meters. Always check the current travel advice for Poland before departure.
Healthcare
In general, the healthcare situation in Poland is similar to that in Western Europe. In many Polish cities, however, there is a risk of smog. Air quality in Poland can be poor, especially in the winter months, when many Poles keep themselves warm by using coal-fired stoves, other cheap fuels or even waste.
Best time to travel to Poland
The best travel time for Poland is in spring and autumn. The winters are usually quite cold especially in the south and east, and the summers are warm and humid. We were there in March and May. In March the sun was already shining brightly, at the end of May it was lovely with temperatures well above 20 degrees Celsius!
Visa for Poland
To visit Poland, a valid passport or identity card from another Schengen country is required. You'll need to obtain a visa if you aren't from another EU state or an EEA (European Economic Area) country. The best way of finding which category you fit in is by using the Visa Checker Tool provided by iVisa. Just select your nationality from the drag-down menu on the left, and choose Poland as your destination. In seconds you'll know if you need a visa. Plus, if you do require one, iVisa offers a list of the nearest embassies where you can apply in-person since Schengen visas are not available online. iVisa offers a free 24/7 support service to answer any questions you may have about the visa process.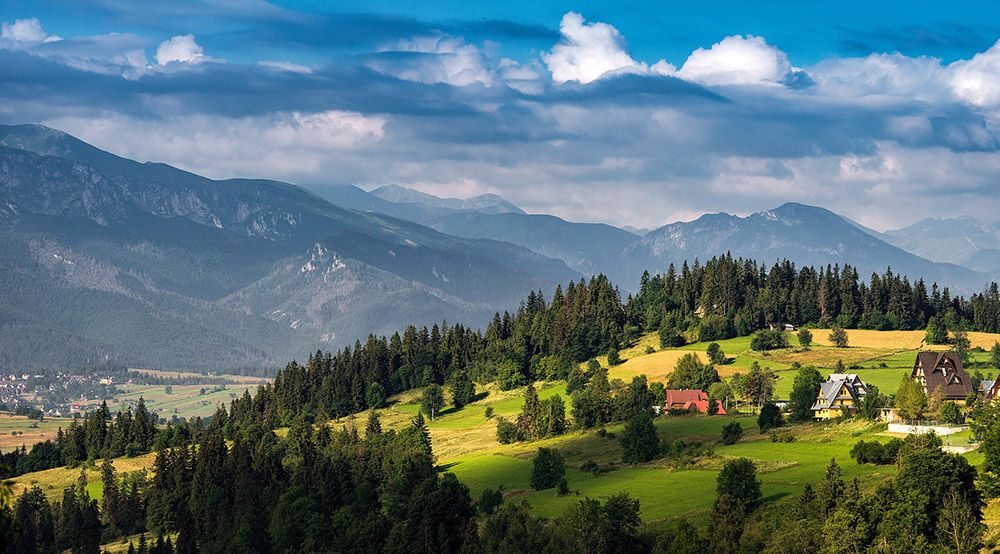 Food and drinks
The traditional Polish cuisine is often nutritious and rich in meat, sauces and vegetables. The side dishes are usually pickled vegetables. Modern Polish cuisine, however, tends towards more variety and focuses on healthy choices. In general, the quality of food in the shops is high. This is especially true for dairy products, cakes, vegetables and meat products.
Throughout Poland, but especially in Lesser Poland and the Silesia regions, there are many restaurants that serve traditional dishes and drinks. They are usually built of wood and there are many colourful ornaments on the walls. They have a 19th-century look inside.
The Polish population loves alcoholic beverages, but they drink less than the European average. You can buy beer, vodka, spirits and wine in almost any shop. Although Poland is known as the birthplace of vodka, locally brewed beer is much more popular among the locals. We enjoyed these local beers a lot!
Besides, to quench their thirst, most Poles drink tea and coffee instead of vodka or beer. In restaurants, there is no problem with asking for tap water, which is of good quality throughout the country.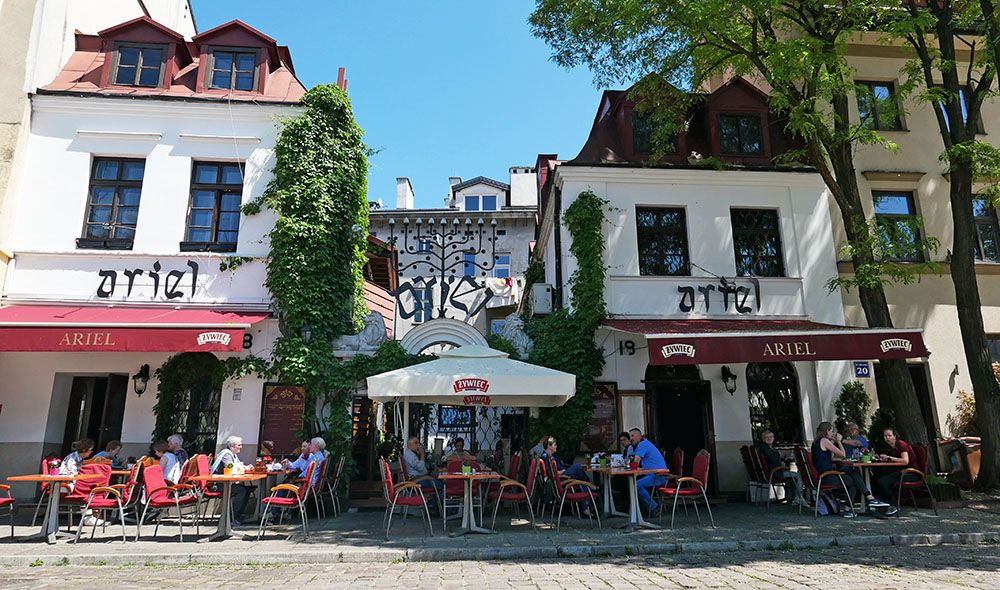 Transport in Poland
By car
If you want to see a lot of the country then a car or campervan is the best option. You are free to go and be where you want. Bear in mind that there is currently a lot of work being done on the Polish road network. There are many motorways being added but all the roads are not yet ready or well maintained. The quality of the road network is still below the European average. The number of toll roads has risen sharply. Remember that you must have an automatic toll payment system in your car or campervan if you are travelling with a trailer weighing more than 3,500 kilos. More information about the toll system.
Public transport
Although the Polish national airline LOT offers excellent daily flights between Poland's largest cities, we would still like to recommend the train. This is not only better for the environment and your wallet but if you take the train, you also get to see a lot more of the often really beautiful Polish landscape!
Between the big cities, it's best to take the modern and fast PKP-intercity. For train connections between the smaller areas and regions, you have to rely on the sometimes-hyper modern but mostly fairly old trains from the communist era. Itinerary planner.
Poland has a very well-developed network of private bus companies too, with which you can often travel even cheaper, faster and more comfortably than by train. This is particularly true for journeys of less than 100 kilometres. Please consider the language barrier. Itinerary planner.
Bikes
You can explore Poland, especially the south and east, by bike. Try to avoid the busy, provincial roads around the cities as much as possible by looking more for the main roads in the rural areas. Please note that not all roads are in good condition and that cycle paths are not always available or clearly marked. However, due to the increasing popularity of bicycles, cycling conditions are noticeably improving.
One of the most popular cycling routes is that of the GreenVelo Trail, a 2,000-kilometre-long route that leads through beautiful scenery and various national parks in eastern Poland. If you have a good road map or navigation app, take a look at the Exotic Poland cycling routes.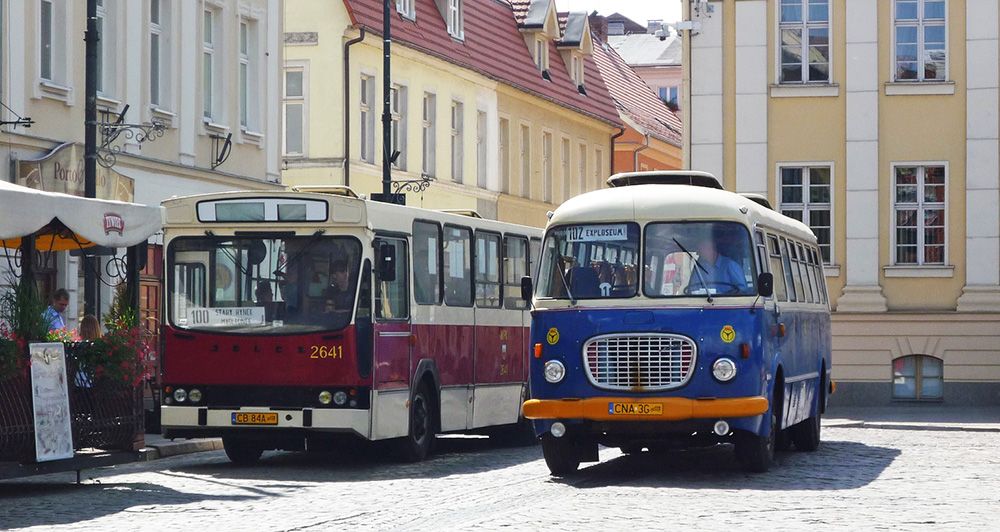 The mains voltage in Poland is 230 volts/50 Hz. Sockets in Poland are of type E. For equipment with a British plug you would need an adapter. 
Money matters
In Poland, you pay with the zloty (PLN). There are plenty of ATMs and in most places of entertainment, often even at attractions such as museums, you can pay by contactless with your bank card, mobile phone or watch. Paying by debit card is usually cheaper than paying by credit card.
The general price level is well below that of countries in Western Europe. However, the general price level in popular cities such as Kraków is obviously somewhat higher than in other cities. For example, you should count on spending about €35 to €50 per night for a middle-class hotel, and €10 to €15 euros for a delicious evening meal including beer or wine. It has to be said that public transport is cheap compared to Western Europe. For example, a train journey of 20 to 25 minutes cost just €2 per person.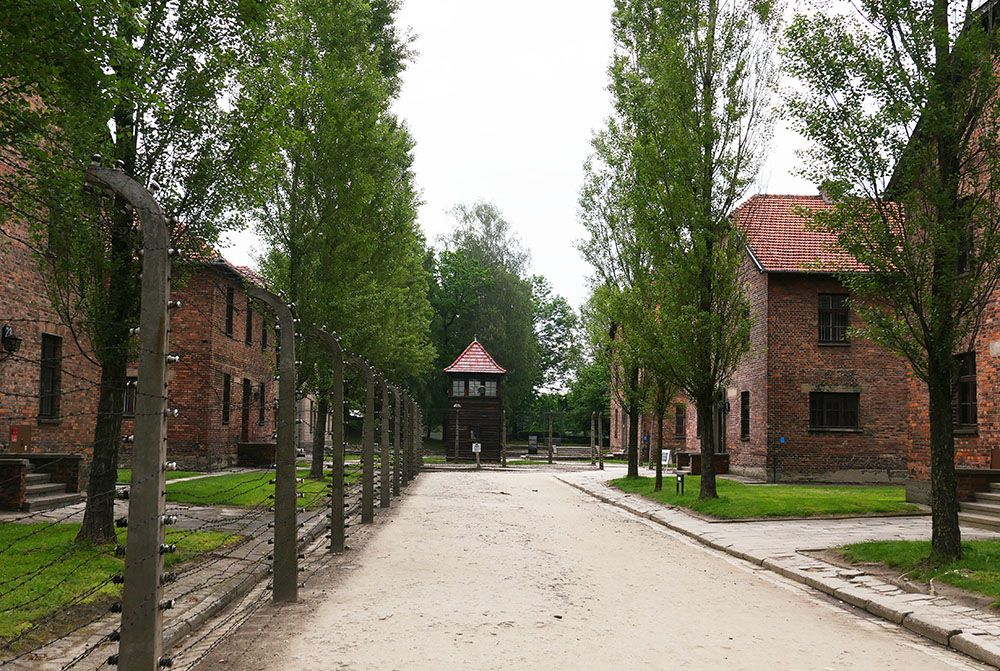 Highlights of Poland
There is a lot to do in Poland. The beautiful nature lends itself perfectly to fantastic walks through the Carpathians, for example, or cycling through the many nature parks. Furthermore, winter sports destinations in Poland are on the rise. Consider skiing in the Zakopane or Szczyrk (Schirk) instead of in the usual Alpine countries.
On our travel blog you will find some suggestions for city trips at the moment. We have also added a blog about Auschwitz. We hope to add more highlights of the multifaceted Poland soon, so check back regularly to this country page!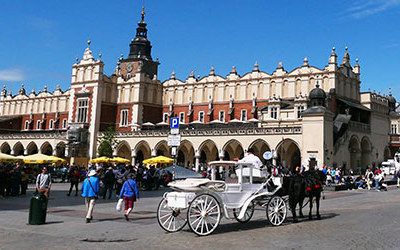 The particularly attractive city of Kraków is a true historical and cultural jewel at the foot of the Carpathians. This second city of Poland was the capital during the Middle Ages but is now the cultural capital of the country. There...