Scotland in a nutshell
Scotland is not big, but the country has so many highlights. The biggest attraction is the rugged, mountainous landscape in the Highlands. Countless high munros (mountains), green glens (valleys) and vast lochs (lakes) make for stunning pictures. And these areas are home to the most romantic castles. Besides, in almost every village you will find a special whisky distillery or a beautifully located golf course.
But the cities of Edinburgh and Glasgow also have a lot to offer travellers. Scotland's cultural heritage with all its traditions is best seen in those cities. Bagpipers, pubs, fish & chip shops, you can't miss them. The cities display the most extraordinary art collections in the many (free to visit) museums.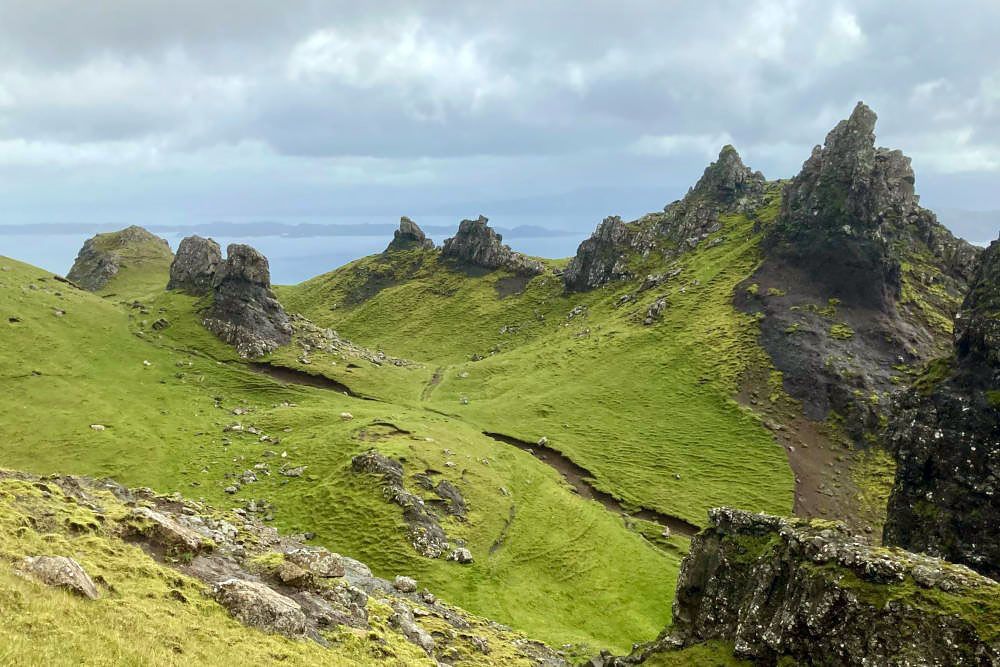 What's more, the remote islands along the west coast are of unspoilt beauty. Isle of Skye and Mull are Scotland's best known and most popular islands. But on top of these, there are plenty of other islands. You'll experience the tranquillity and ruggedness of the landscape even more there. Many ferries provide a fast connection between the islands and the mainland.
Finally, Scotland is a true paradise for hiking enthusiasts. There are many famous Long Distance Walking Trails in the country. Such as the West Highland Way or the Great Glen. But the whole country offers a wide variety of possibilities for relaxed or challenging day trips, too.
Click to jump to any topic below:
Accommodation in Scotland
In general, you can find plenty of accommodation in Scotland in all price categories. There are cosy bed & breakfasts, guesthouses, hotels and holiday homes. Camping is also possible, of course. In Scotland, "wild camping" is even allowed. You can pitch your tent or campervan somewhere in the countryside. If you are not so adventurous, find a spot on a campsite. Most are basic and offer only the necessary facilities. But they are in the most beautiful locations in nature.
Hostel accommodation is popular for travellers on a tight budget. Many are affiliated to the Scottish Youth Hostel Association (SYHA). Another large organisation is Scottish Independent Hostels (SIH). Don't be put off by the term Youth Hostel. You will meet people of all ages.
You will also find many "camping pods" in Scotland. They look like half wooden barrels. Some are simply furnished and mainly meant for trekkers. You have to bring your own sleeping bag and towel in those pods. Others have a bathroom with shower and toilet, seating, a small kitchenette and TV. Bed linen and towels are then included. We have used this form of "glamping" a few times and liked it. They are often located in beautiful places.
If you want to visit Scotland in the summer months, book your accommodation well in advance. Especially on Isle of Skye and Mull, you need to book months in advance. Then book the ferry too, as they fill up quickly in high season.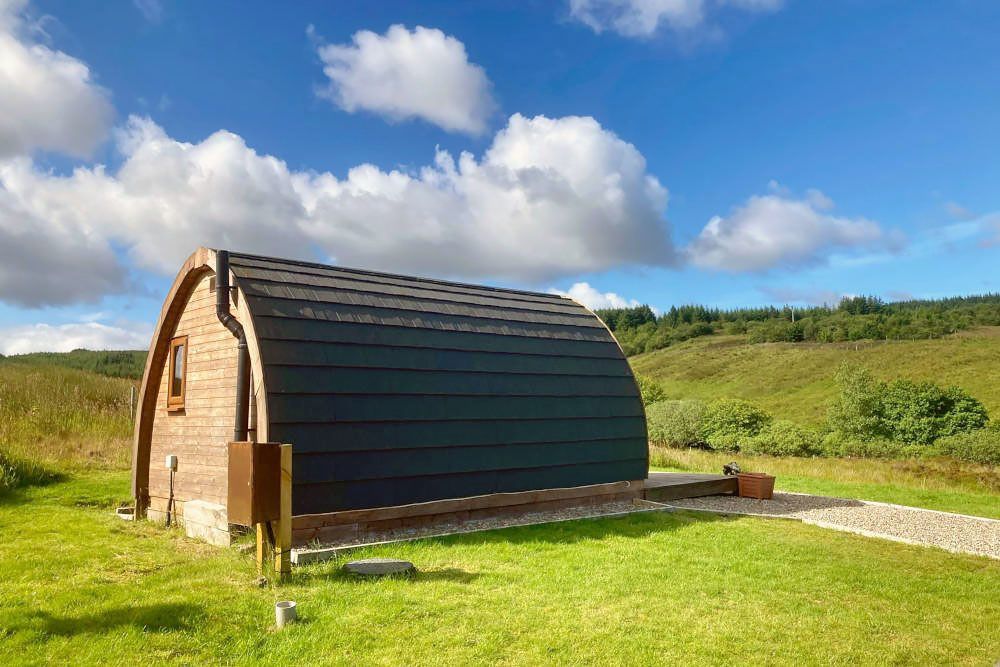 Travel advice for Scotland
Scotland is known as a safe country with little crime. In big cities, as in any country, pickpocketing is fairly common. In crowded places, watch your belongings carefully and not much will happen to you.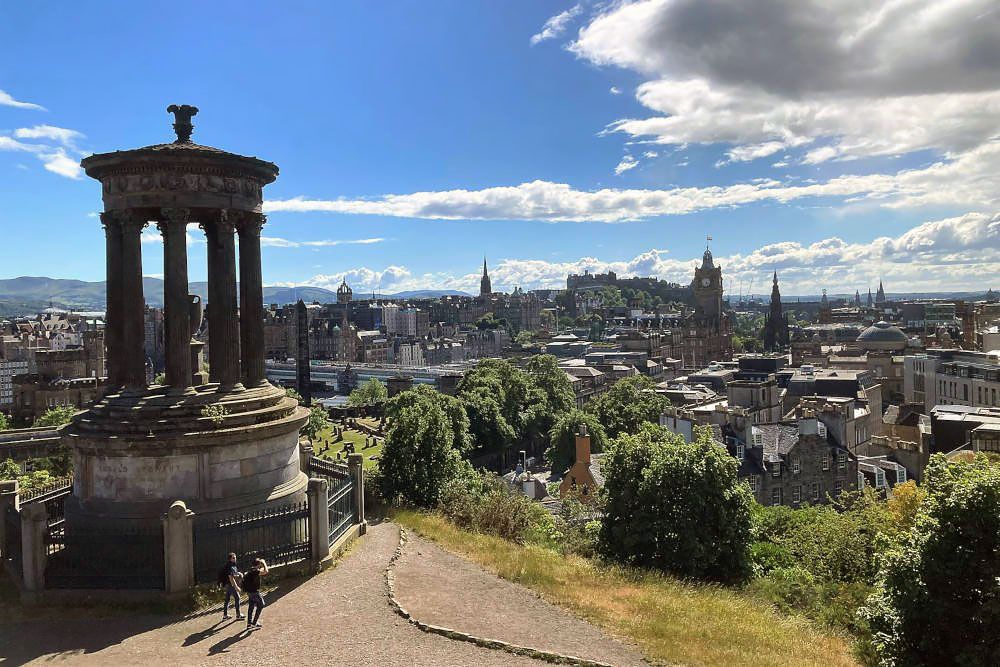 Healthcare in Scotland
There are no specific health risks for Scotland. In general, healthcare is of good quality. In remote areas, facilities are less extensive. Distances to a hospital are often quite long then.
Midges
These are notorious in Scotland, but barely visible: the millions of "midges". These very small midges can be a real plague. The air can even turn black from the huge swarms of midges. The female variant needs blood to lay eggs. She sees humans as the ideal donor for this. Stinging does not hurt, but it can cause itching. Fortunately, midges do not like wind, and there is often a lot of it in Scotland. The sun is no friend of the midges either. They mainly occur from June to August. Before and after that time, you are hardly bothered by them.
These measures help against midges:
Wear body-covering clothing (long sleeves, long trousers).
Wear a cap with a mosquito net to protect your face.
Use an insect repellent with a high concentration of DEET. This stuff is not so pleasant. It smells and is bad for the environment.
Use Skin So Soft by Avon. This remedy was originally developed as a skin care product, but turned out to work surprisingly well against midges. So by using this remedy, you arm yourself against insects and besides, it is good for your skin.
In any outdoor shop and often the supermarket, you can find products to keep the midges away. We travelled around the Highlands for a month in the middle of the midge season. We had very little trouble with them. Thanks to the strong wind that was often present, they were fortunately not about. We only had to rub in some cream one day.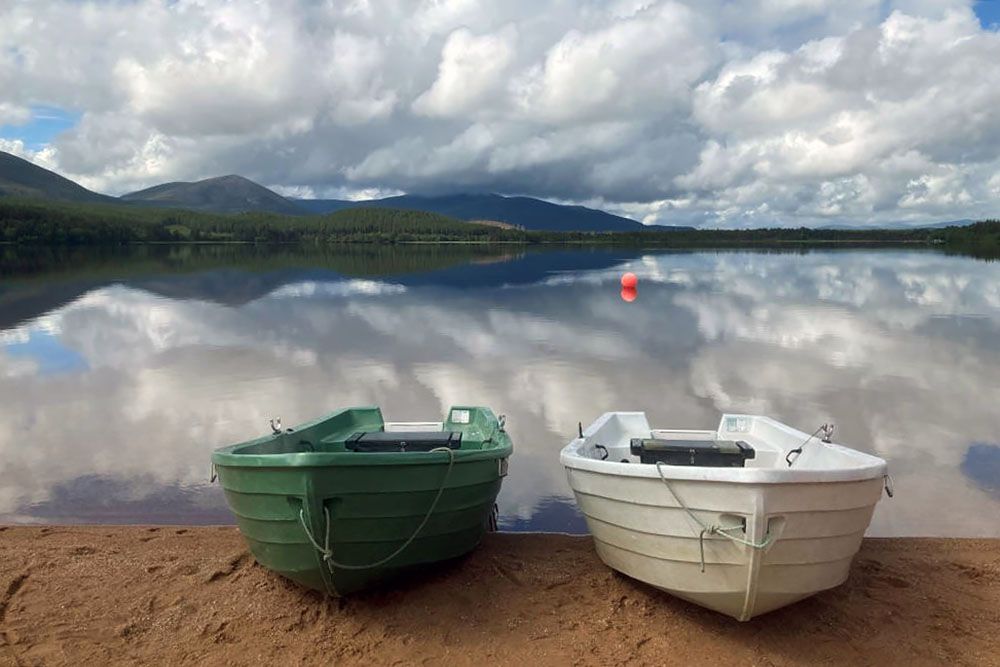 Best time to visit Scotland
Scotland, like the rest of the United Kingdom, has a temperate maritime climate. As a result, it rarely gets very cold or hot. In the highlands, it rains frequently. Rain falls for an average of 250 days of the year. Fortunately, the constantly present wind ensures that a shower can also quickly blow over again. With good reason the Scots say, "if you don't like the weather, wait five minutes." We did not have a single full day of rain during our month in Scotland. We did have a large number of days without so much as a drop of rain.
The best travel time for Scotland is from mid-May to mid-September. Temperatures are pleasant then. However, there can be a shower every day. In the higher elevations, such as Ben Nevis, it can even snow. So be prepared for changeable weather at any time of the year.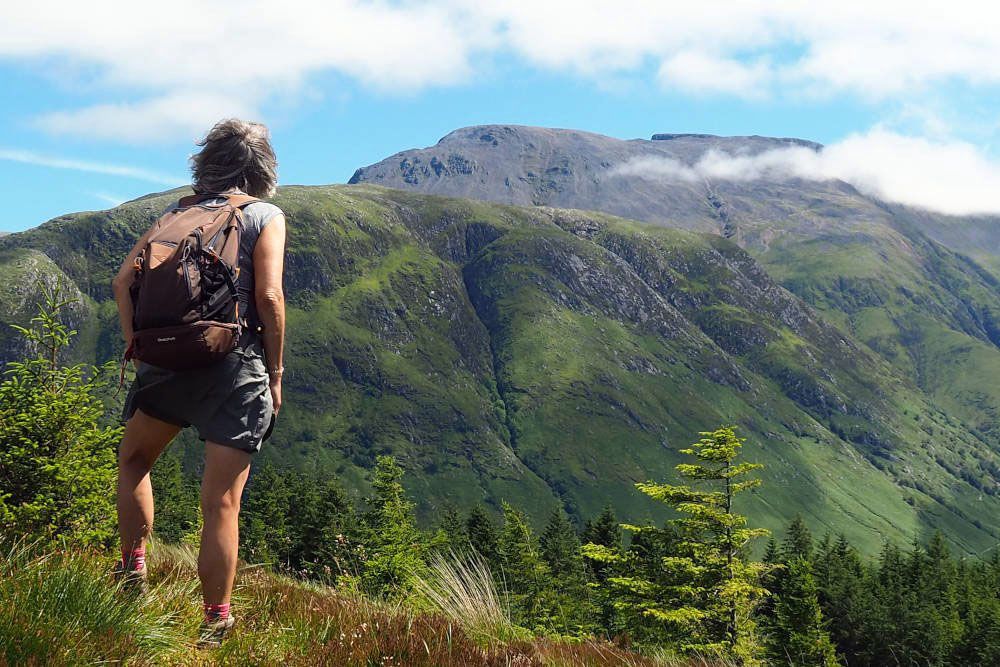 Visa for Scotland
For short stays of up to six months, European citizens do not need a visa for Scotland. However, you must have a valid passport. If you come from outside Europe, you do need a visa.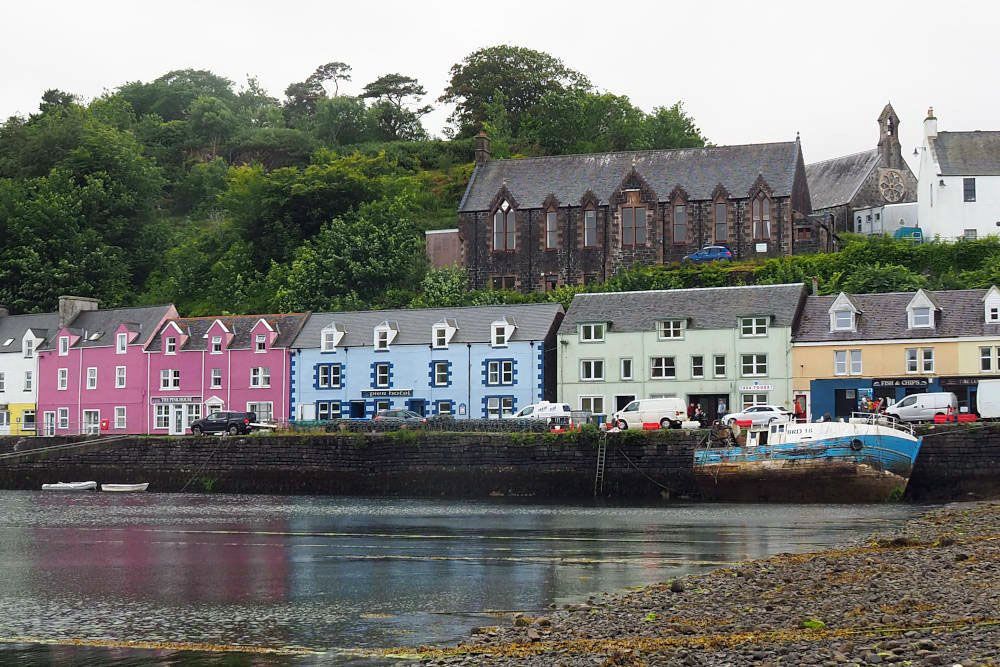 Food and drinks in Scotland
Scotland's national dish is haggis. It is a meat dish made from sheep's heart, lung and liver, ground with oatmeal, pepper, salt and spices. The traditional way is haggis with neeps & tatties, Scottish for turnip and mashed potatoes. But you also come across other variations. Almost every restaurant has a haggis dish on the menu.
Another tradition is eating fish and chips. Every village, no matter how small, has a fish and chips shop. The most famous is the Anstruther Fish Bar in the fishing village of Anstruther in East Neuk, a location highly regarded for its quality. The Scots are used to sprinkling loads of salt and vinegar over their chips. Let them know in advance if you don't want that.
When it comes to fish and seafood, Scotland has a lot to offer. Wild Scottish salmon is world-famous and tastes delicious. But Scottish fishermen also catch mussels, oysters, langoustines, crab, haddock, cod and trout. Fish lovers are therefore sure to find what they are looking for in Scotland.
The Scottish breakfast is extensive and stomach filling. It consists of a fried egg, toasted bread, bacon, white beans, röstis, sausage, bratwurst, potato pancakes, mushrooms and roasted tomatoes. After a breakfast like this, you can go for hours. Not in the mood for this? Almost every hotel or guesthouse also serves a continental breakfast.
A typical Scottish dessert is cranachan. This dessert used to be made to celebrate the raspberry harvest. Not surprisingly, it consists of fresh raspberries. But whipped cream, honey, oatmeal and whisky are also ingredients of this delicious dessert.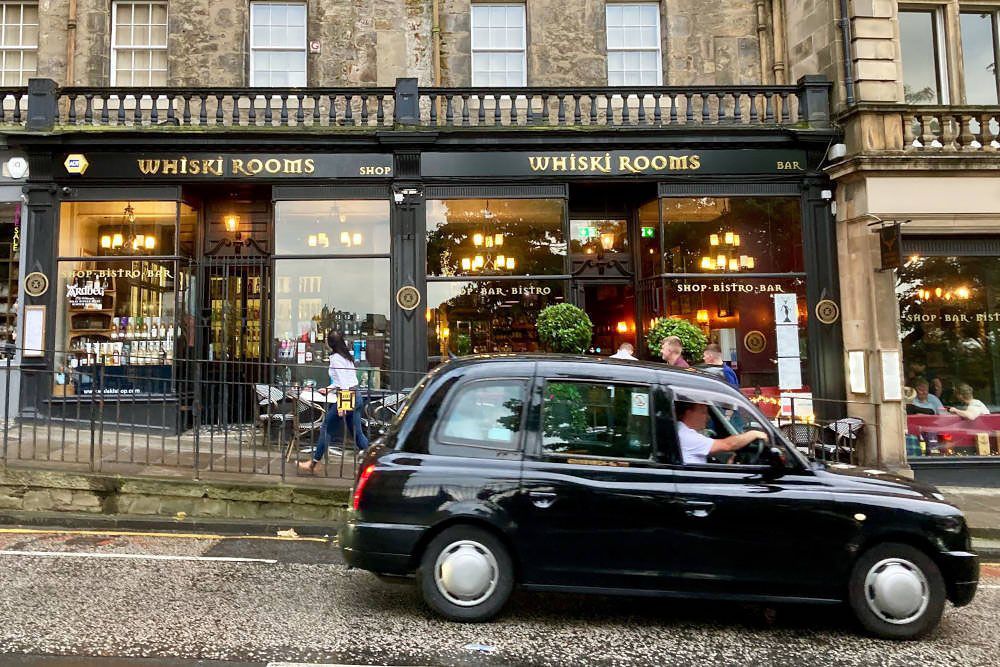 Where to eat?
There are plenty of good restaurants in Scotland. It is important to book well in advance. Especially in high season and at weekends. Due to staff shortages, many restaurants even close for a certain period or only have a limited number of tables available.
Eating in a pub in Scotland is an experience. It is the place to meet the locals. They almost always strike up a conversation with you and are very interested in your experiences of the country. A pub's menu often consists of steaks, burgers and pasta. Mac & cheese, or macaroni with cheese, is very popular. In the pub, you often have to order your drinks and food at the bar.
In Scotland, you will come across many tandoori restaurants. For great spicy food or a delicious curry, a tandoori restaurant is an excellent choice.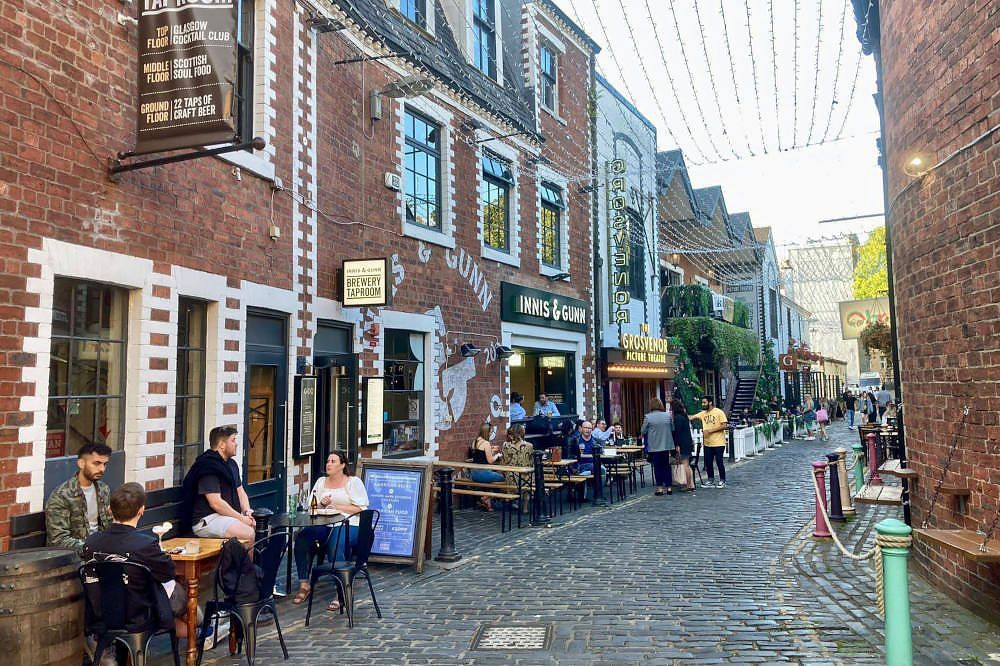 Drinking
Scotland's national drink is whisky. There are over 100 whisky distilleries spread across the country. The drink can only be called Scotch if it has been aged in Scotland for at least three years. However, most single malt whiskies age in oak casks for much longer.
It is definitely worth booking a tour at a whisky distillery, even if you don't really like whisky. You will see the shiny copper kettles, smell the pure alcohol and get an explanation of the whole process of making this drink. Afterwards, of course, you get to taste.
There are five whisky regions in Scotland. Of these, Speyside is the largest and best known. In this area between the Cairngorms National Park and Inverness, you will find no fewer than 50 of them, the most popular being Glenfiddich. But you will also find several distilleries on the island of Islay.
Beer lovers will certainly appreciate a trip to Scotland. There are more than 100 breweries in the country. Well-known brands include West, Tennents and Innis & Gunn. Many local breweries brew exceptional speciality beers. You can visit many breweries. And afterwards enjoy a tasting.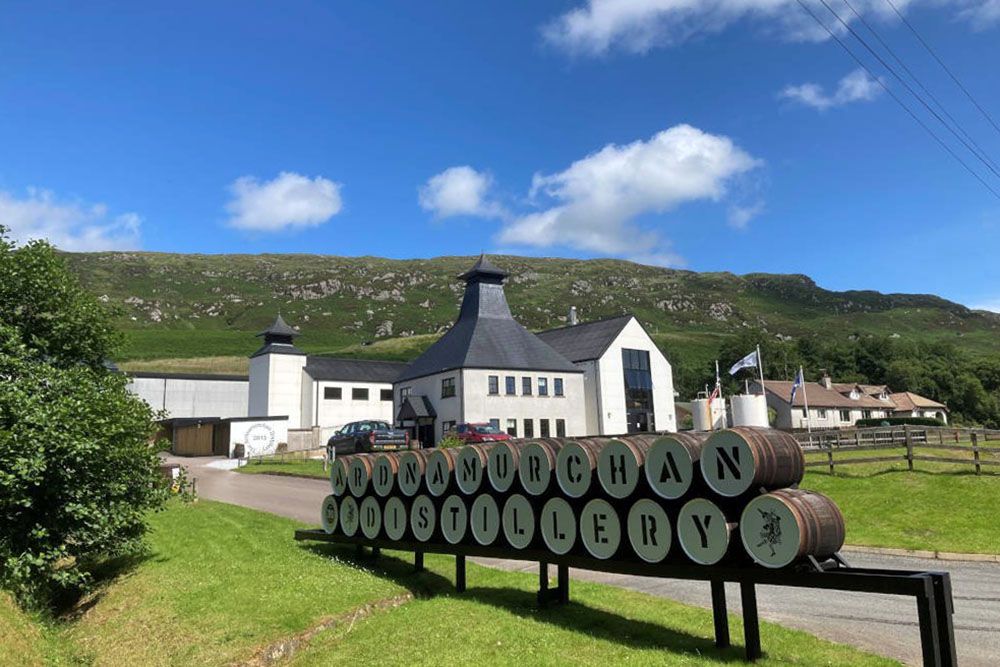 Transport within Scotland
There are good train and bus connections between the major cities. But if you really want to see the country and not spend too much time travelling, use the car.
Single track roads
In the remote areas, there are many so-called 'single track roads.' These are narrow roads with only one lane. Oncoming traffic passes each other via 'passing places.' This is a short widening of the road. A car stops there, while the other car drives on. It is customary to thank the other driver for this with a hand gesture. Do not use these passing places as parking places, as this hinders traffic flow.
Also use a passing place to allow faster traffic to pass. Because on those winding and hilly roads, you are allowed to drive at almost 100 km/h almost everywhere. We achieved an average of less than 40, so we regularly let locals pass. In no time, they were out of sight.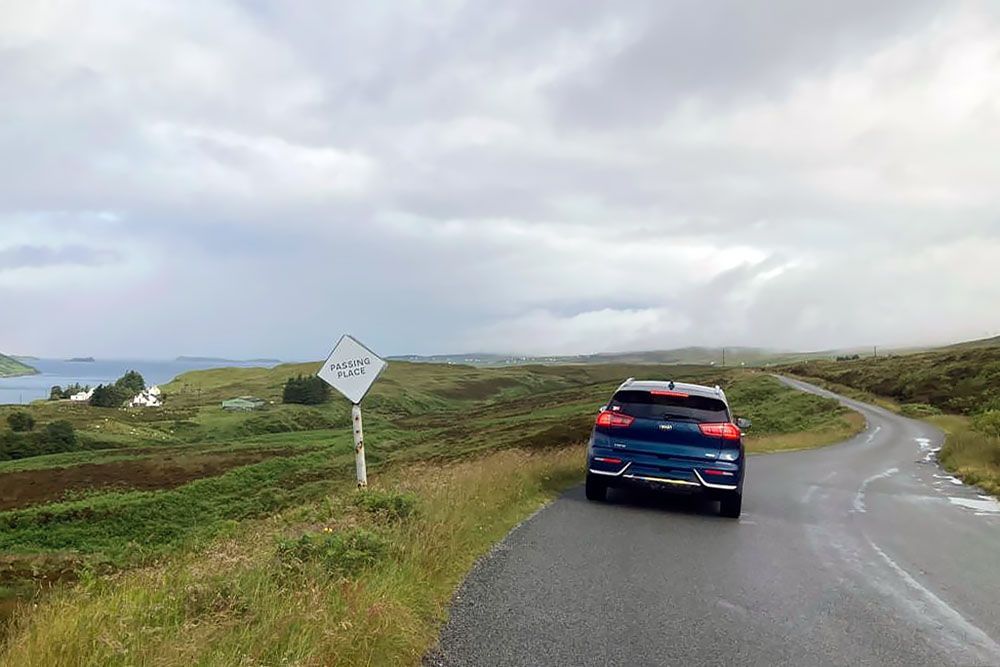 Ferry boats to the islands
Scotland has more than 900 islands, 118 of which are inhabited. Some of the islands you can visit. Isle of Skye and Mull are the two best known and most popular. Isle of Skye can be reached by bridge or ferry. Other islands can only be visited by ferry crossing. From mid-June until the end of August, the islands are very popular. So book your ferry ticket well in advance, especially if you want to cross by car. The shipping company Caledonian MacBrayne, or CalMac for short, operates the crossings.
Fantastic train journeys in Scotland
In Scotland, the train is more than just a means of transport. It is perhaps the most enjoyable way to take in the breathtaking scenery. The West Highland Line is among the most beautiful in the world and is famous thanks to Harry Potter. The route runs from Glasgow to Mallaig. Another special experience is the Jacobite Steam Train. From Fort William, the train steams to Mallaig via the famous viaduct at Glenfinnan. If you want to book this train trip, you should do so well in advance, especially in high season.
Other scenic train routes include the Far North Line, the Strathspey Steam Railway, the Kyle Line, and the Belmond Royal Scotsman. The latter is an exclusive train full of luxury, with star-level dining.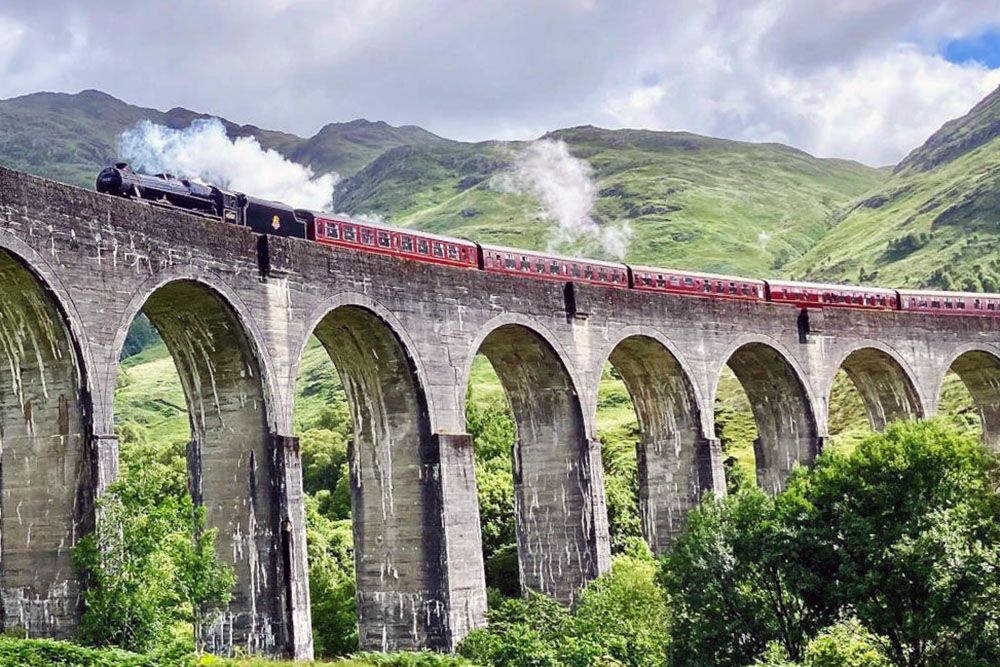 Electricity
The mains voltage in Scotland is 230 volts/50 Hz. The sockets there are type G. If you come from outside the United Kingdom or Ireland, you will need an adapter in most cases.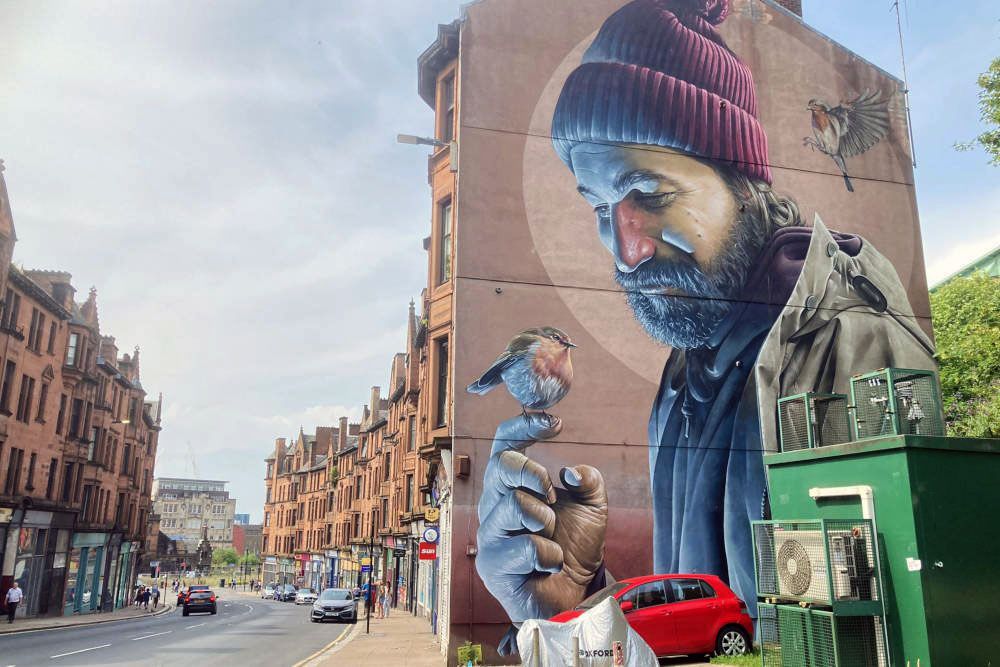 Money matters
You pay with British pounds in Scotland. Contactless payments can be made almost everywhere, even on the remote islands.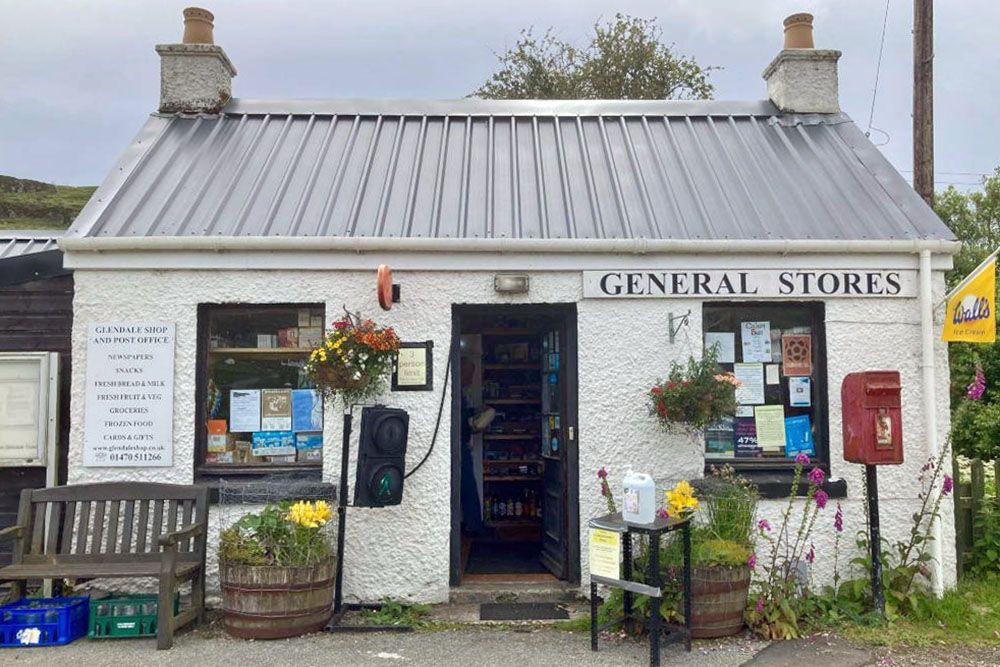 Highlights of Scotland
For most tourists from other parts of the UK or abroad, the cities of Edinburgh and Glasgow are often the start and/or end point of their visit to Scotland. But to really experience Scotland, you have to leave the hustle and bustle of the city behind. Only then will you truly discover the country's overwhelming nature.
For example, hop in the car from Edinburgh and in no time you'll be in an as yet undiscovered part of the country: the East Neuk, where there are beautiful authentic fishing villages with lots of atmosphere.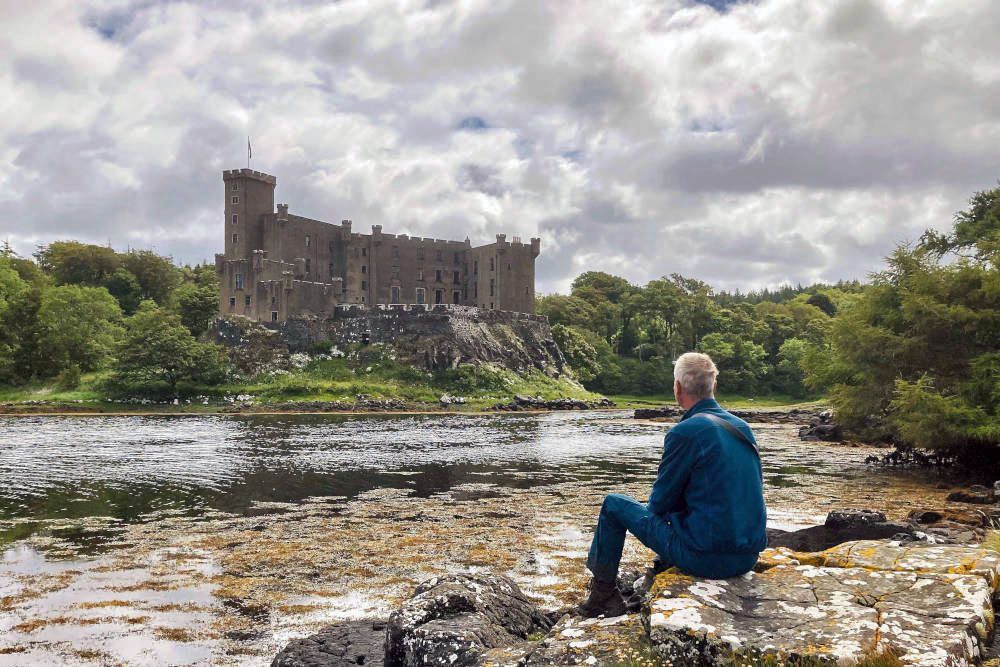 You regularly pass fantastic castles, often with an illustrious past. The country has no fewer than 3,000 of them. Some more beautiful than others. Some are little more than ruins, others have been beautifully restored.
For the hiker, Scotland is a true paradise. That is why we pay extensive attention to hiking in Scotland.
We will regularly publish new blogs on Scotland's highlights in the near future. So keep an eye on our website regularly.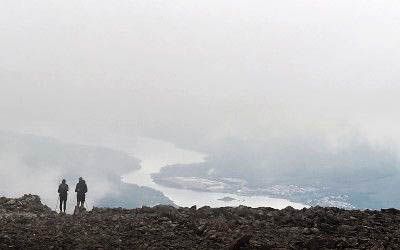 Ben Nevis near Fort William is Scotland's highest mountain. Every year, more than 150,000 enthusiasts make the hike to the summit at 1,345 metres. Although the climb is not super difficult for someone in good walking condition, it can...