Spain in a nutshell
Who hasn't been to Spain in their youth? First, perhaps with your parents to a campsite on one of the Costa's and later, perhaps as an adolescent on the beach at Lloret de Mar. However, besides these beaches, Spain has many more attractive areas for tourists. The cities of Barcelona and Madrid are very popular for a city break. The Pyrenees and Spanish Basque Country are great for hiking. In addition, this region offers a lot of culture in the beautiful cities of Bilbao and San Sebastián. Andalusia is perhaps the most diverse region in Spain. The remains of the Moors are amazingly beautiful to see. Then the Canary Islands are not only ideal for sun seekers but also for hikers and nature lovers.
Spain has a turbulent history, with the Iberian Peninsula under the influence of foreign empires for various periods. The Greeks, Romans, Moors and Habsburgs have left their traces throughout the country. Spain itself was an important world power in the period between 1500 and 1700. The Conquistadores conquered large parts of South America. This gave Spain a lot of riches.
In more recent history, the civil war from 1936 to 1939 and the dictatorial regime of General Franco have been significant for the country. In that period, Spain was in a bad economic state. After Franco's death, Spain became a monarchy again and, partly due to the start of tourism, was able to climb out of the valley in an economic sense.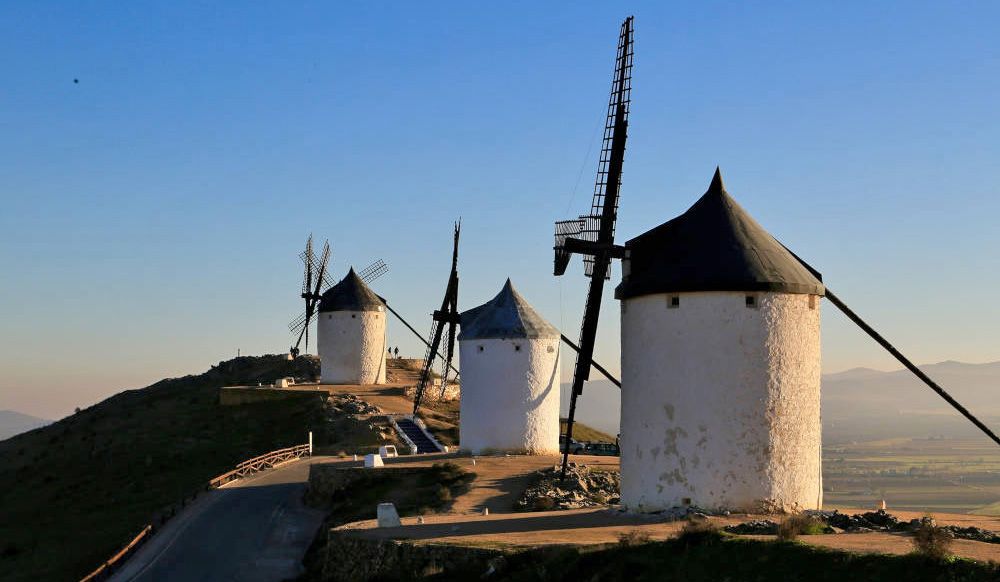 Click to jump to any topic below:
Accommodation in Spain
Spain has a varied range of accommodation throughout the country and within all price ranges. That's why everyone can find something suitable in terms of budget, comfort and atmosphere.
The Paradores are state hotels with 3 to 5 stars, often located in beautiful places. Many paradores are located in former monasteries, castles, royal hunting lodges or other monuments. The comfort level in a parador is often very good. In addition, the ambiance and landscape make staying in a parador a party. In addition, throughout Spain you find "ordinary" hotels in all price categories.
The range of holiday homes in Spain is large, ranging from a standard apartment to a luxury villa or converted farm. Moreover, many are located in a beautiful environment.
For many Europeans, Spain is a favourite camping country. With over 1,200 campsites, the country also offers something for everyone. Most campsites are located in the coastal areas. Via the ACSI website, you can select a campsite according to your wishes.
Travel advice for Spain
Other than relating to covid-19, there are no special safety regulations for Spain. The whole country is safe enough to travel through. However, at major events where many people come together, visible and invisible security measures are taken. In addition, stricter controls apply at airports and border crossings.
Due to the political tensions in Catalonia, which wants to separate itself from Spain, there may be large demonstrations. Make sure you avoid them. If you do end up in a demonstration unintentionally, try to leave it as soon as possible.
Always check the current travel advice for Spain before you leave.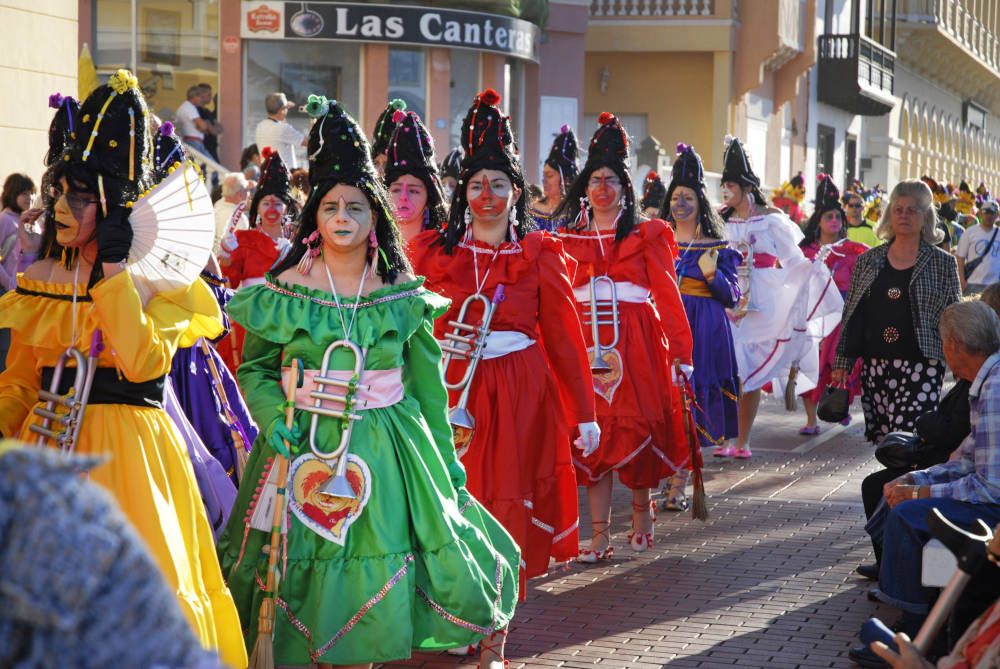 Healthcare
Spain has no specific precautions in this area. In addition, medical facilities throughout the country are of a good standard.
The tap water is Spain is almost always drinkable. In the occasional case that it is not drinkable, this must be clearly indicated. However, the taste, especially because of the amount of chlorine added to the water, is not good. That is why many, including the Spaniards, prefer bottled water.
Best time to visit Spain
Spain has three climate regions.
the islands and coastal areas in the south and east have a Mediterranean climate
the central interior has a continental climate
the north and northwest has a maritime climate
The climate in the Canary Islands is different from mainland Spain. Due to its location near Africa, the islands have a warmer average winter climate than the mainland. In addition, the summers are often not as warm as along the Spanish beaches and inlands.
Therefore, the best travel time depends strongly on what your holiday destination is and what you want to do during your holiday. For Andalusia, spring and autumn is the best time to avoid the heat in summer. If you want to go on a city trip, it is also preferable to do this outside of the summer season. The northwest of Spain is relatively the wettest region in Spain. Depressions developing on the Bay of Biscay cause year-round precipitation.
It is not for nothing that many "pensionados" (retired people) choose to winter in Spain. On the Costa Blanca in winter it is on average 15 to 18 degrees and dry too.
Winter sports are also possible in Spain. You can ski in the Pyrenees in the north and Sierra Nevada in the south. The mountains north of Madrid also offer winter sports. You can combine a winter sports holiday with a city trip.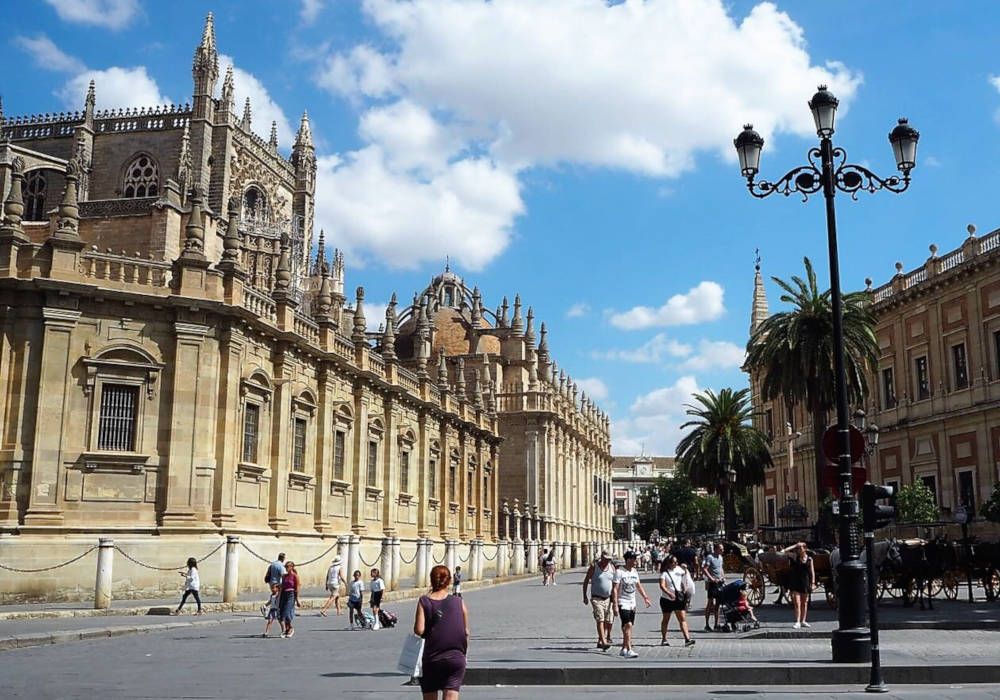 Visas
To visit Spain, a valid passport or identity card from another Schengen country is required. You'll need to obtain a visa if you aren't from another EU state or an EEA (European Economic Area) country. The best way of finding which category you fit in is by using the Visa Checker Tool provided by iVisa. Just select your nationality from the drag-down menu on the left, and choose Spain as your destination. In seconds you'll know if you need a visa. Plus, if you do require one, iVisa offers a list of the nearest embassies where you can apply in-person since Schengen visas are not available online. iVisa offers a free 24/7 support service to answer any questions you may have about the visa process.
Food and drinks
Culinary lovers will certainly not be short of anything in Spain. You can eat and drink wonderfully well, for relatively little money. Of course, everyone knows about the delicious tapas and how in the many tapas bars you can get delicious snacks. With a nice glass of cava, the slightly spiced sparkling wine, you can enjoy yourself. But there are many more special culinary delights to be found in Spain.
For the Spaniards, lunch is an important meal. Between 2 and 4 pm, the restaurants are packed and many enjoy a "Menu del Día". This daily menu, with a starter, main course and dessert, often costs no more than €10 to €15 and is delicious. Therefore, it is definitely an idea to use this menu option some time.
Spaniards have dinner very late. If you go to a restaurant at 7 pm, you are definitely the first and only diner there. Or you are still standing in front of a closed door. From 9:30 pm the Spaniards start to come in. After 10 pm it gets really busy.

Spanish delicacies
Typical Spanish delicacies are: chorizo, calamares, prawns in garlic sauce, churros (fried, sweet strips of dough that are dipped in hot chocolate sauce), paella, escudella i carn d'olla: a Catalan winter stew with different kinds of meat, chickpeas, white beans and green cabbage, tortilla de patatas, a Spanish omelette with cheese, vegetables, chorizo and potatoes.
A typical Spanish drink is sangria, red wine with various fruits. Spain has a good reputation as a wine country. The best Spanish wine comes from the northern wine regions such as Ribera del Duero and Rioja. A typical Spanish grape variety that is often used is the tempranillo grape. And Spain is of course the country of sherry. Sherry comes from the region of Jerez de la Frontera, Sanlúcar de Barrameda and El Puerto de Santa María in Andalusia. Only wine aged in one of these cities may call itself sherry. In short: as far as food and drink are concerned, Spain can offer a lot!
Although Spain is better known for its wines, there is also a large beer production. The most important brewer in the country is Grupo Mahou-San Miguel, with its famous beer brand, San Miguel.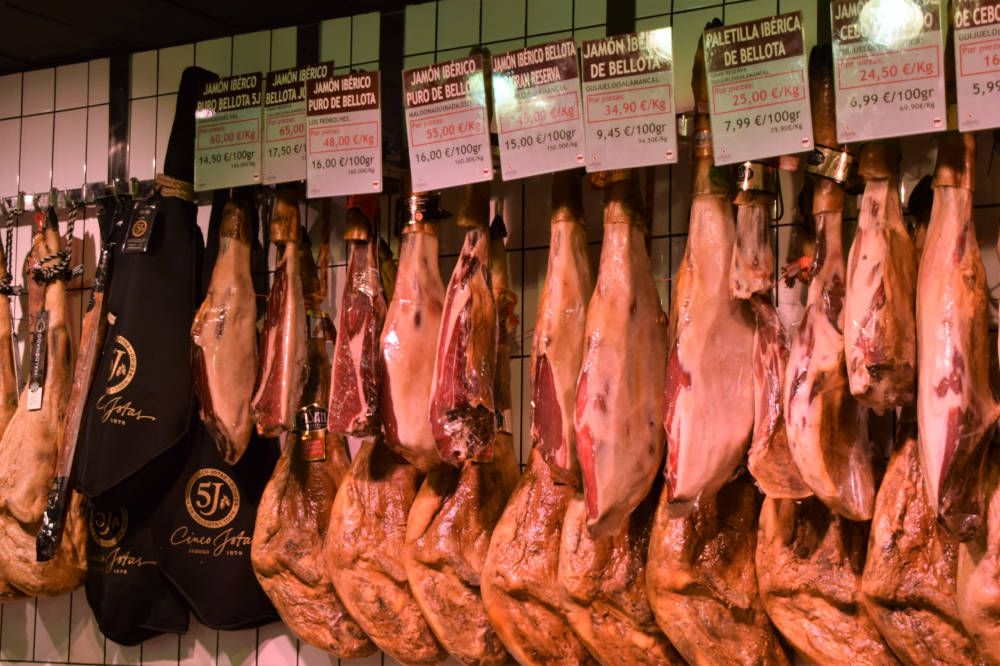 Transport within Spain
Spain is known for its extensive road network, it has the largest motorway network in Europe and the third largest motorway network in the world. Besides the immense network of motorways, Spain also has a very extensive network of well-developed main roads. Moreover, traffic outside the cities is much less than in most other regions of Europe, which means that relatively long distances can be covered in a short period of time.
There are also toll roads in Spain. Most of these are located in the northeast of Spain. Elsewhere in Spain, however, there are far fewer toll roads. Around Madrid, several ring roads have been constructed as toll roads but it is also possible to drive completely toll-free in the Madrid region.
Spain has an extensive, modern railway network. Spain is the second country in the world and the first in Europe when one considers the number of kilometres that can be covered by high-speed lines. In total, the network of high-speed lines is over 2,600 kilometres' long. In the coming years, the network will expand even further.
Finally, there are 46 airports, which makes it easy to cover large distances in the country with a regional flight.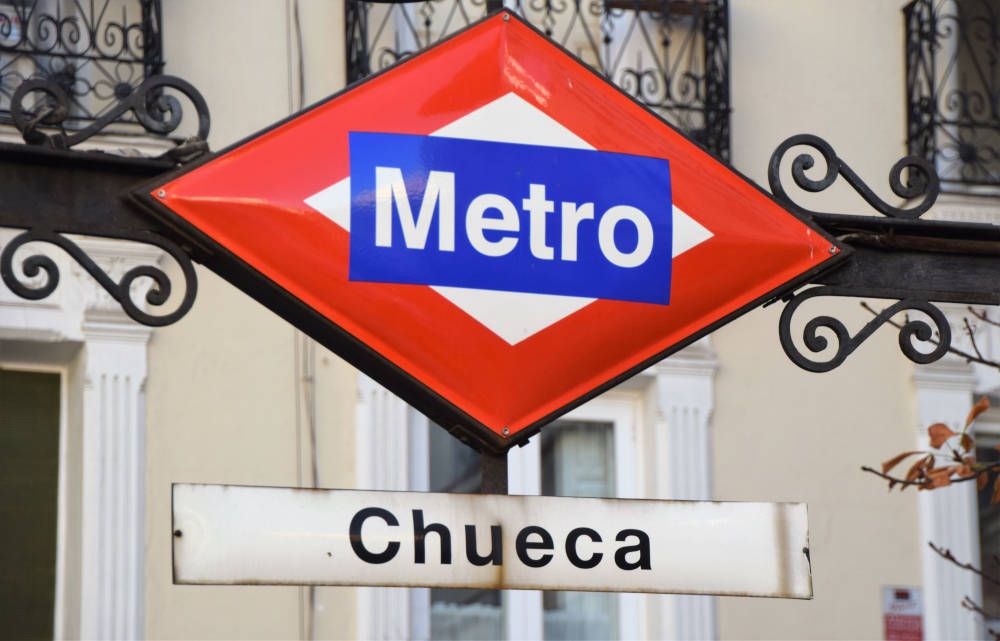 Electricity
For Spain there are two associated plug types, types C and F. Spain operates on a 230V supply voltage and 50Hz. You need a power plug adapter when living in the UK or Ireland.​
Money matters
In Spain, you pay with the Euro. There are, especially in tourist areas, plenty of possibilities to withdraw money at ATMs.
The price level in Spain is much lower than in most Western European countries. Especially public transport, eating out and food are considerably cheaper. In high season in tourist areas the prices may be higher than out of season.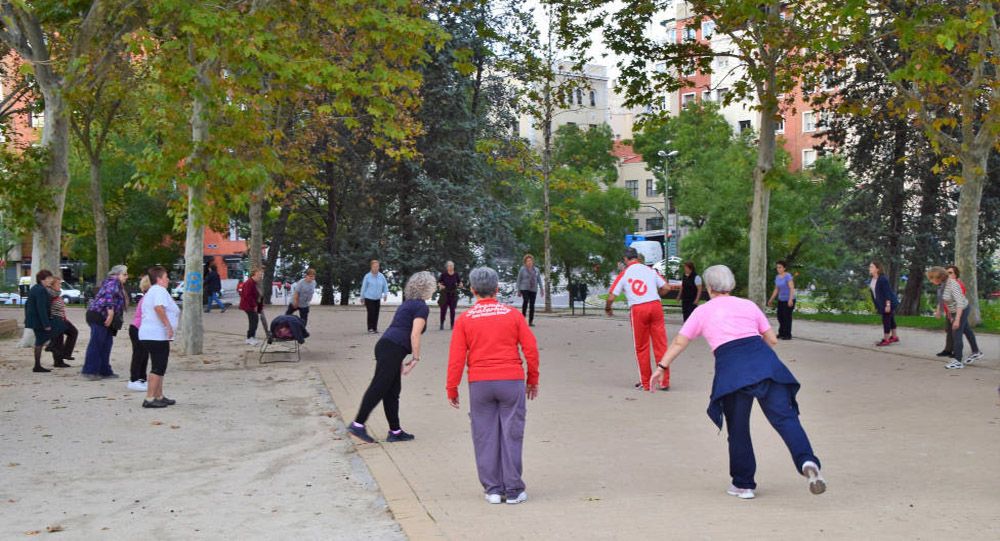 Highlights of Spain
The highlights of Spain are numerous. For culture and city lovers, we have already described several cities in this blog. In the future, we will regularly add new articles about Spain. Therefore, follow all updates via the silver-travellers.com Facebook page and our newsletter, that way you won't miss a thing!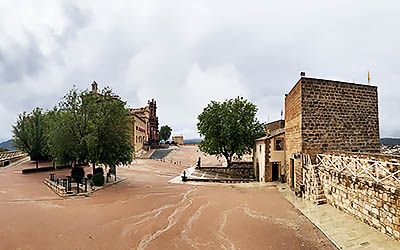 During our tour of the Mediterranean region of Murcia in south-eastern Spain, we visited several major cities. We also passed some particularly picturesque mountain villages and towns along the way. One of these is Caravaca de la Cruz....