Belgium in a nutshell
It is not for nothing that many Europeans and Americans go to Belgium every year. The country offers something for everyone, both on a short city trip and a longer holiday. The Burgundian friendliness appeals to many of us, and that' s why we visit Belgium every year. Lovers of good food and drink will find what they are looking for in Belgium.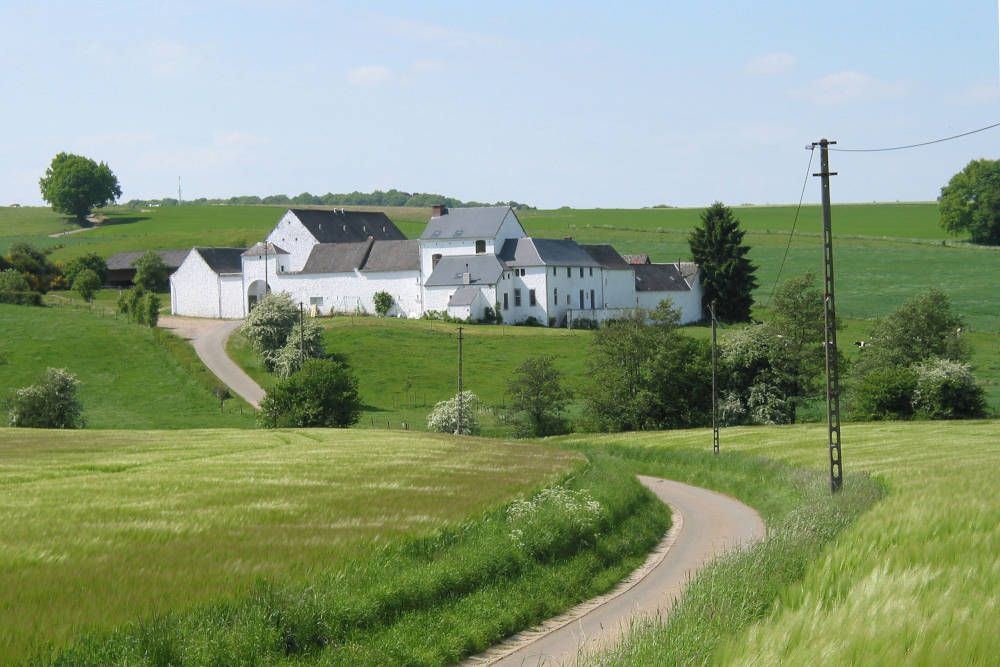 History of Belgium
Belgium was created after the Belgian Revolution in 1830 when it separated from the United Kingdom of the Netherlands. After independence, Belgium became one of the pioneers of the Industrial Revolution. This was mainly due to the development of heavy industry in Wallonia. It was not until the 1960s that Flanders became economically more important. This was also the period when the language border was established. Wallonia is French-speaking, Flanders is Dutch-speaking. In addition, German is the third official language in Belgium. This is poorly spoken by a small minority in the east of the country.
During the First World War, Belgium suffered a lot from the occupation of the Germans and the fighting that took place on the front line. For three years, trench warfare took place in various areas of Belgium. The town of Ypres is the best known of these. Several battles took place here. In other places too Belgium suffered a lot of battles. Numerous monuments still remind us of that time.
Nowadays Belgium is loved by many tourists because of the beautiful cities, the nostalgic coastal towns and the peace and quiet that can be found in the Ardennes. Both for a longer holiday or a weekend away, Belgium offers something for everyone.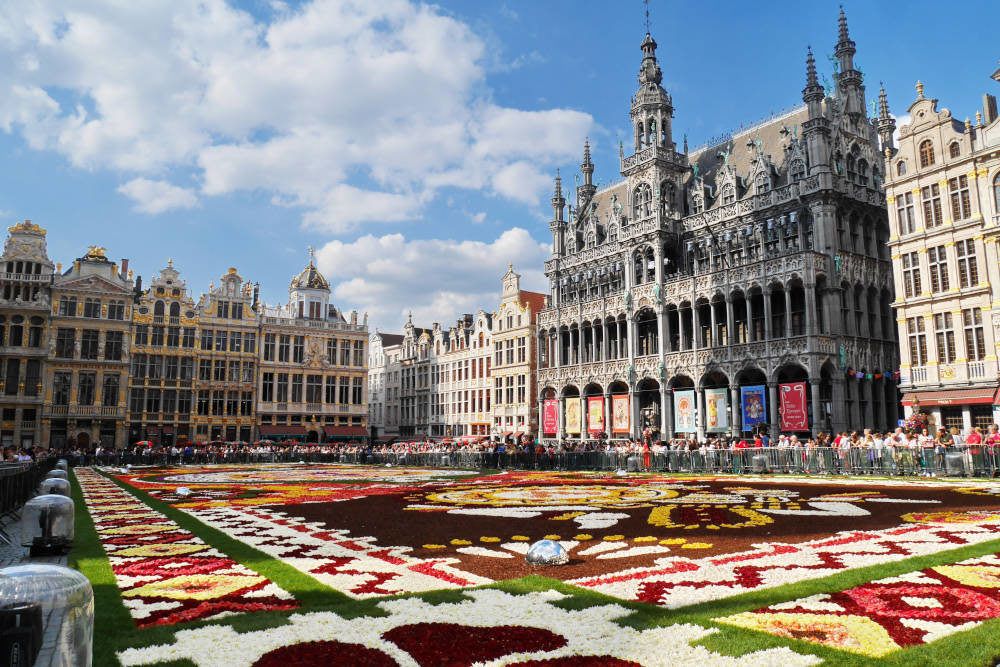 Accommodation
In general, you can find accommodation in Belgium in all price categories. Besides that, Belgium is a real camping country. You can find a variety of different types of campsites, from simple nature campsites to very luxurious campsites with many facilities. Finally, there are many holiday homes, where it's good to stay if you're going on holiday with a larger group. In short, for every wish there is sufficient accommodation in all price ranges.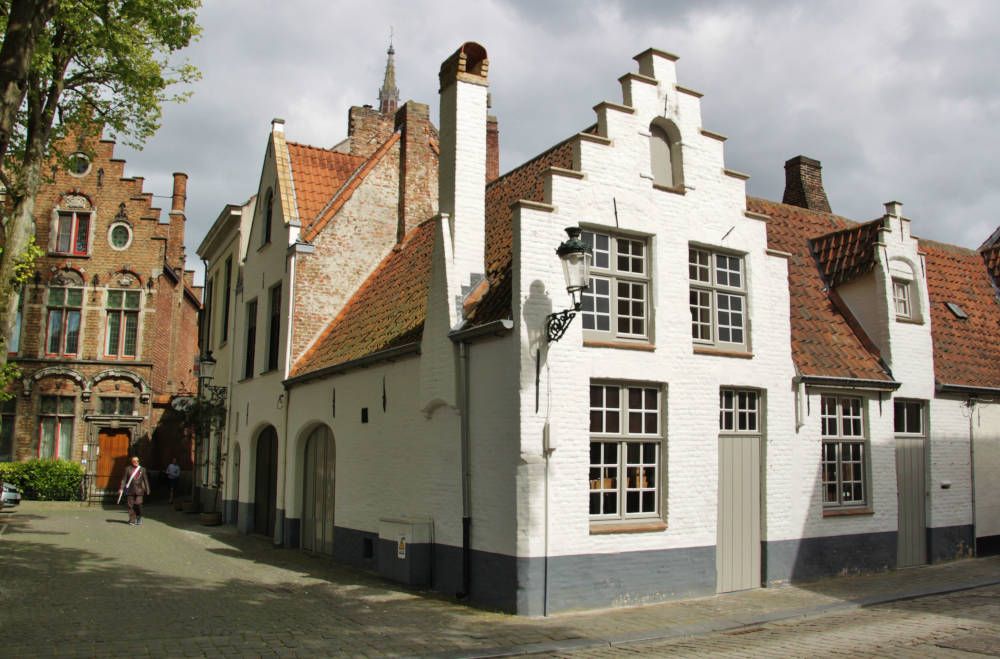 Travel advice for Belgium
For Belgium, the safety risks are similar to those we are used to in Western and Northern Europe. In the big cities, especially in busy places like markets, it is important to keep an eye on your own things, just as we do at home. Always check the current travel advice for Belgium before departure.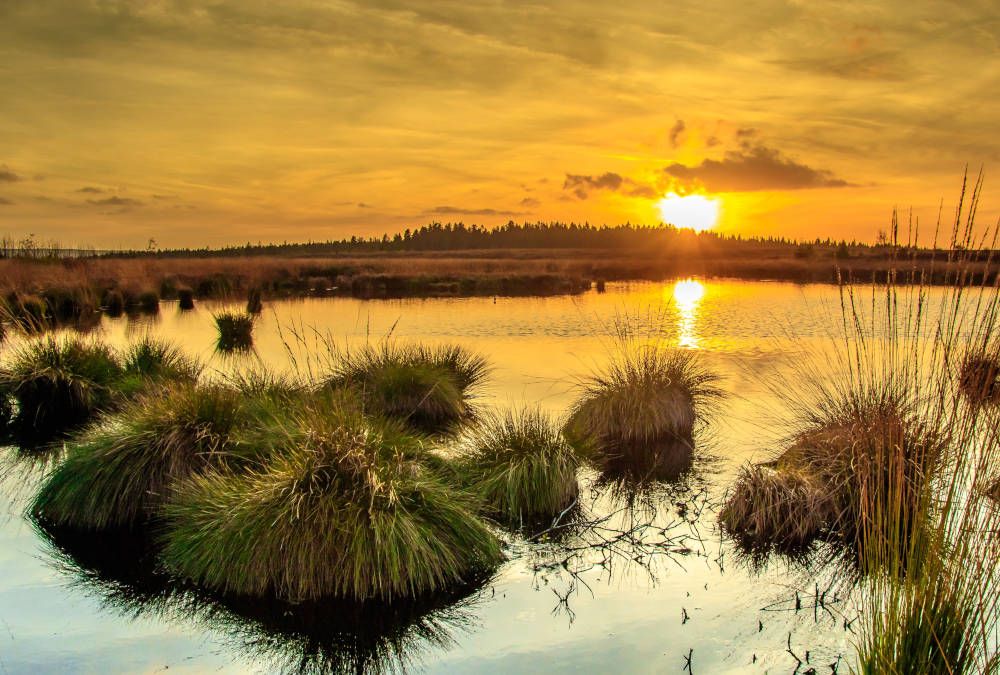 Healthcare
There are no specific health risks for Belgium. Vaccinations are therefore not compulsory or recommended.
In general, the healthcare provided in Belgium is of good quality and comparable to that in neighbouring countries. However, medicines are somewhat more expensive in Belgium than in neighbouring countries.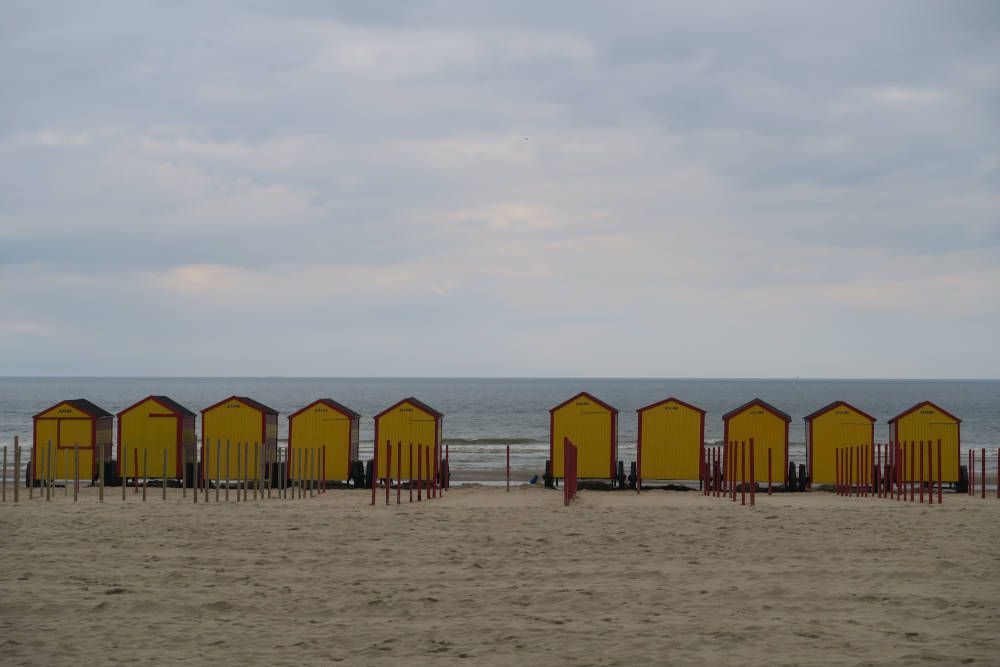 Best travel time to visit B
In general, the period from May to September is the best travel time. Temperatures are pleasant during this period and the chance of precipitation is somewhat lower. For a city trip to one of the many beautiful Belgian places, spring and autumn is certainly suitable. This also applies to an active holiday in the Ardennes (hiking or biking).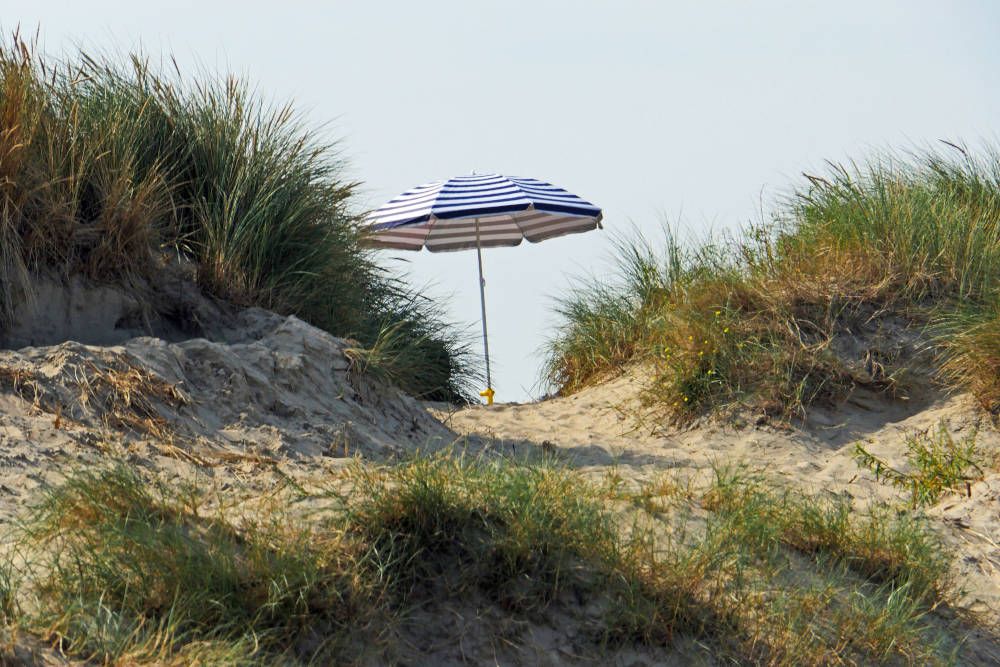 Visa
To visit Belgium, a valid passport or identity card from another Schengen country is required. You'll need to obtain a visa if you aren't from another EU state or an EEA (European Economic Area) country. The best way of finding which category you fit in is by using the Visa Checker Tool provided by iVisa. Just select your nationality from the drag-down menu on the left, and choose Belgium as your destination. In seconds you'll know if you need a visa. Plus, if you do require one, iVisa offers a list of the nearest embassies where you can apply in-person since Schengen visas are not available online. iVisa offers a free 24/7 support service to answer any questions you may have about the visa process.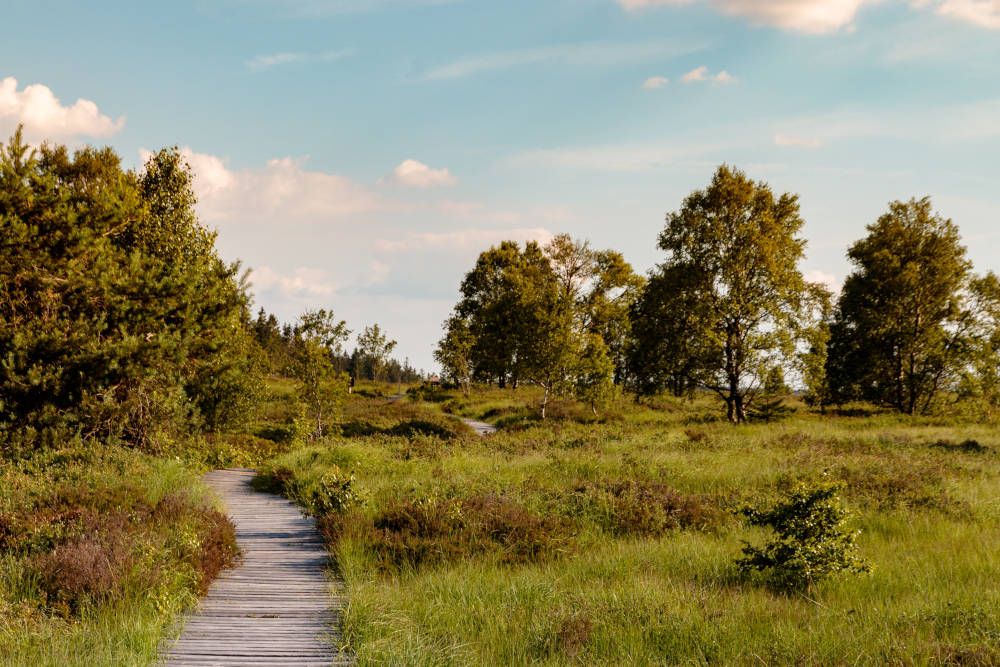 Food and drinks
In culinary terms, Belgium is a fantastic holiday country to visit. There is much more to enjoy than the otherwise delicious Flemish fries in a "frietkot". French cuisine has had a great influence on Belgian dishes. It is a habit for Belgians to eat outside a lot. The Burgundian lifestyle of the Belgians is fully expressed in this. The choice of restaurants is therefore great everywhere and the quality is excellent. There are more than 130 restaurants with one or more Michelin stars.
Mussels and chips are called the national dish of Belgium. Although there are many variations, the Flemish method of preparation is the most common. The mussels are served with various vegetables, parsley, celery, white wine and garlic. A typical Flemish dish is stew. The meat is slowly cooked for hours in Belgian beer. The sauce is thickened with bread, mustard, some onion and sometimes vegetables. Of course, a delicious portion of Flemish fries is part of this.
Another speciality that Belgians love: shrimp croquettes. These are on the menu in many restaurants as a starter. A delicious start to a meal! Finally, Belgium is of course loved for its delicious chocolate and waffles.
Belgian beers are world famous, and rightly so! You can choose from more than 1,000 different types of beer. Each type has its typical taste and should be served in a special glass. In every café you will find a wide range of special beers, both on tap and in the bottle. There is a real beer culture in Belgium. This is expressed by the many beer associations, beer festivals and beer tastings.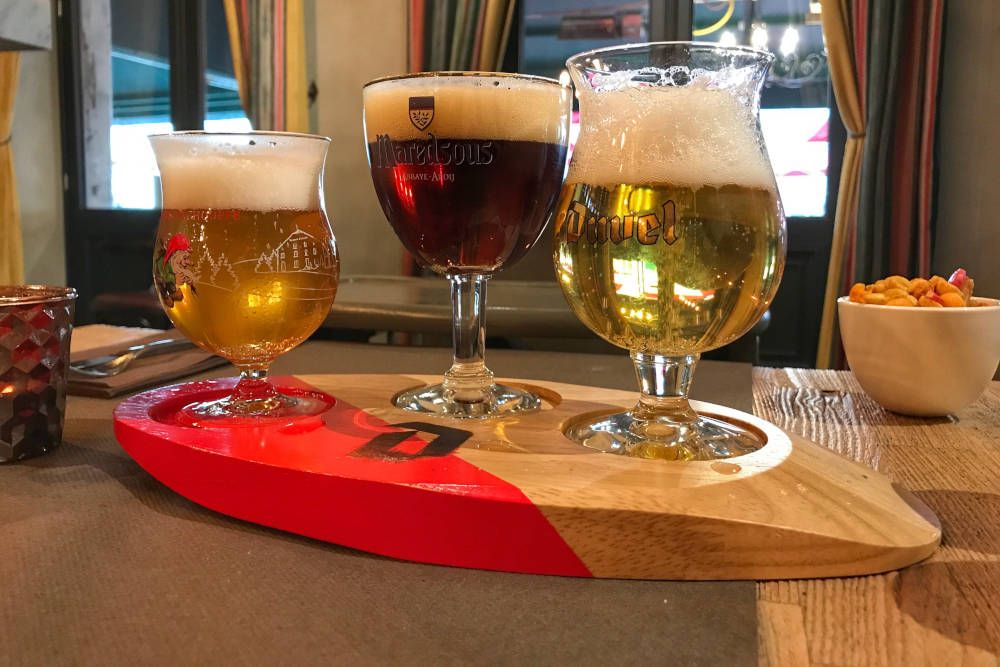 Transport
Belgium has a particularly dense road network. Belgium's road network is highly integrated with that of the surrounding countries with various border crossings with neighbouring countries. The motorway network is relatively dense. Traffic jams regularly occur around Brussels and the so-called "Flemish window", the area between Brussels, Antwerp, Ghent and Leuven. This is rarely the case in Wallonia. In the large cities of Liège and Charleroi it can sometimes be a bit busier.
There is an extensive public transport network in Belgium. The large cities of Brussels, Antwerp and Liège can be reached by high-speed train. The regional bus transport provides connections from the cities to the surrounding towns and cities.
Belgium has the longest tram line in the world. The coastal tram takes you from Knokke to De Panne with 67 stops without changing. You can travel this stretch of almost 70 kilometres without having to change trains.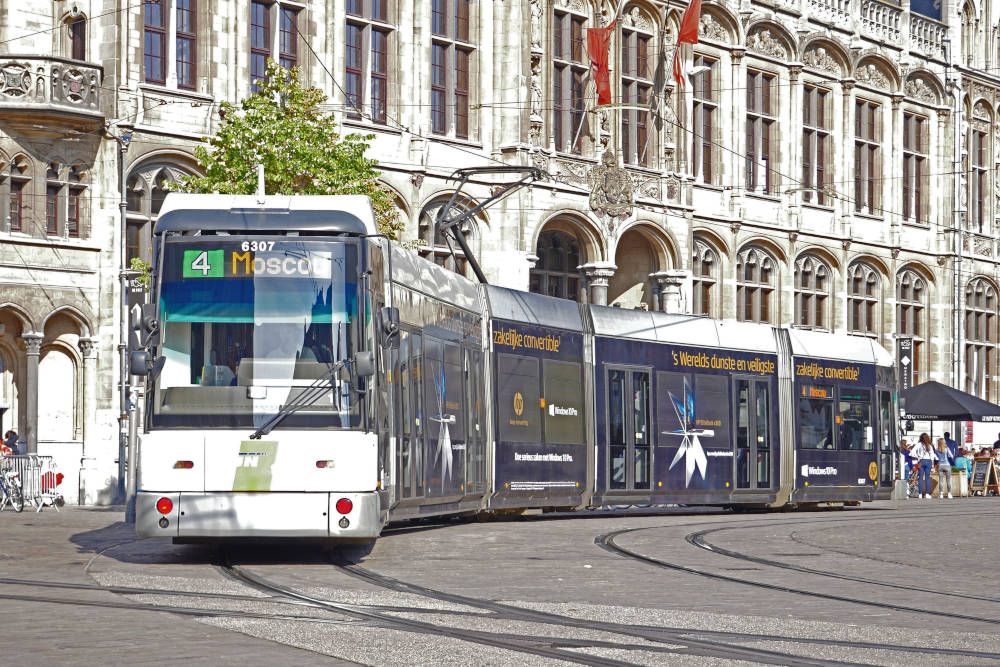 Electricity
The mains voltage in Belgium is 230 volts/50 Hz. You need a power plug adapter when living in the UK or Ireland.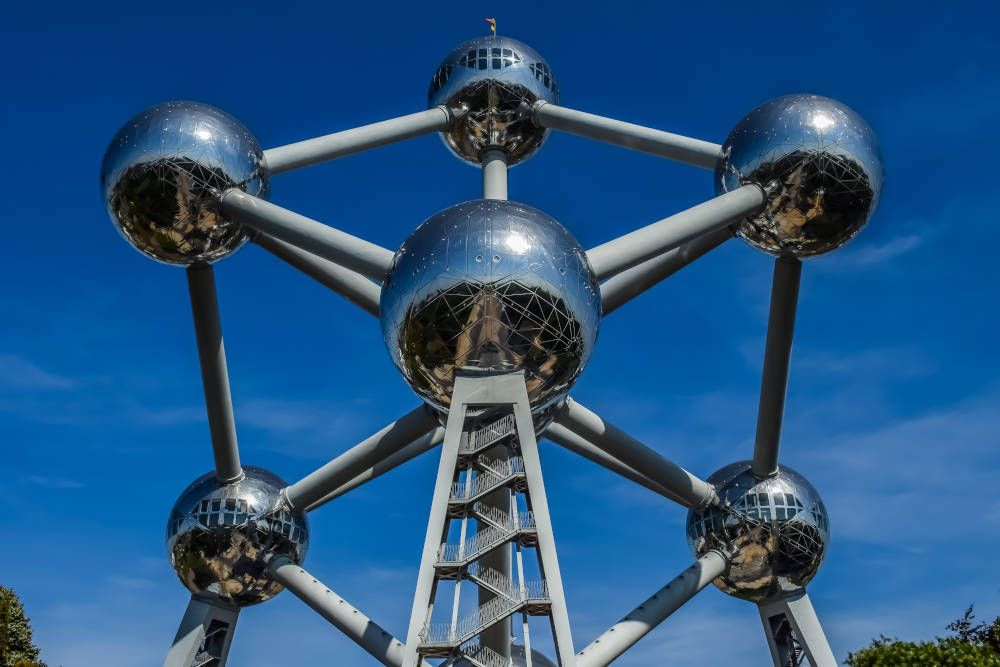 Money matters
Belgium has the Euro as legal tender. Payment by credit card (Visa/Mastercard) is possible almost everywhere. Withdrawing money is also no problem. The price level is generally comparable with surrounding countries.