Dune du Pyla at the Bassin d'Arcasson
In the southwest of France, on the Atlantic Ocean, lies the highest dune in Europe. Dune de Pyla (or Pilat) is located in the municipality of La Teste-de Buch, just south of Arcachon. The name is probably due to the word pilla, which in the local dialect means "stack" or "hope".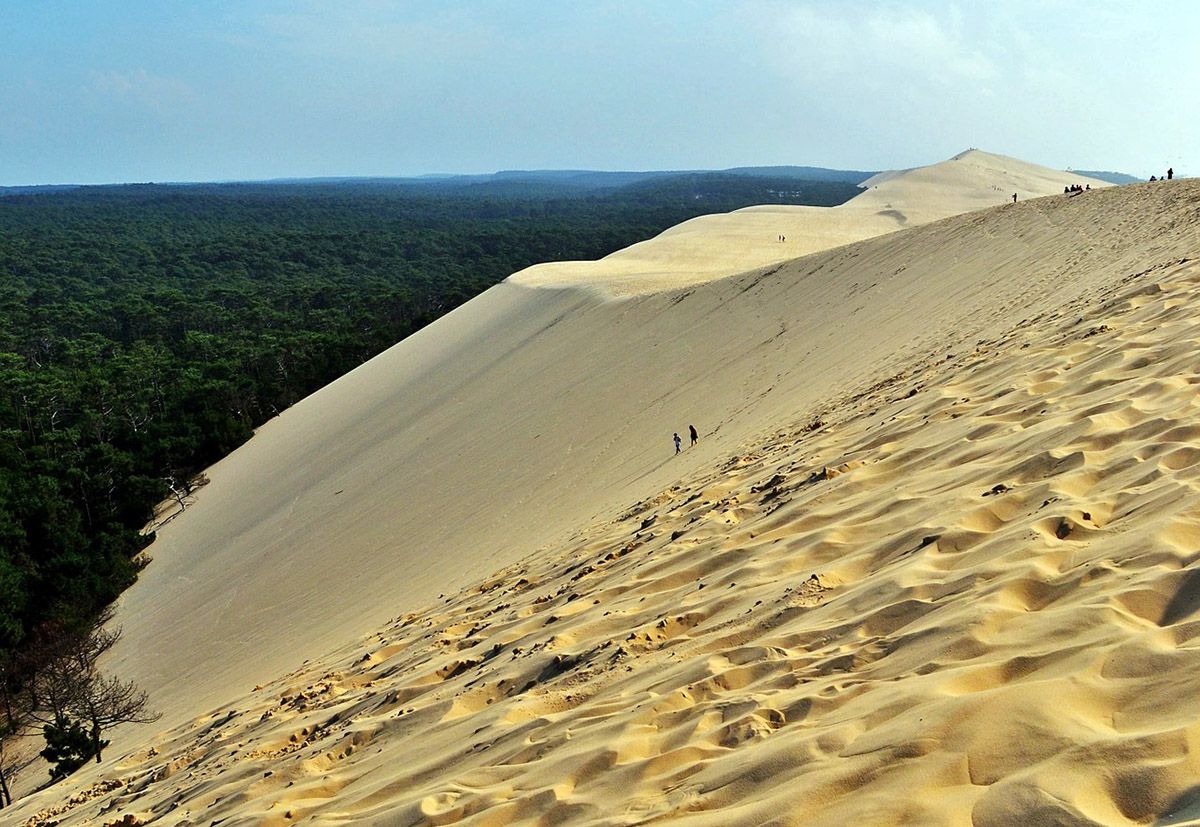 Long, high dunes
The dune is about 110-metres high and has a length of no less than three kilometres. The dune is about 500-metres wide. Really huge and you can imagine that this is one of the most-visited attractions in the southwestern part of France. The dune has been there for 2500 years, but over the last 300 years has grown enormously because a lot of sand from the Sahara has descended on it.
Climbing and enjoying the view
You climb up from the large car park at the foot of the dune. You're not alone here; every year about 2 million people visit the dune area. Once up, you enjoy a great view. On a clear day you can see the peaks of the Pyrenees in the distance. In addition, many paragliders use the dunes. That is why you see many coloured sails flying down from the dune.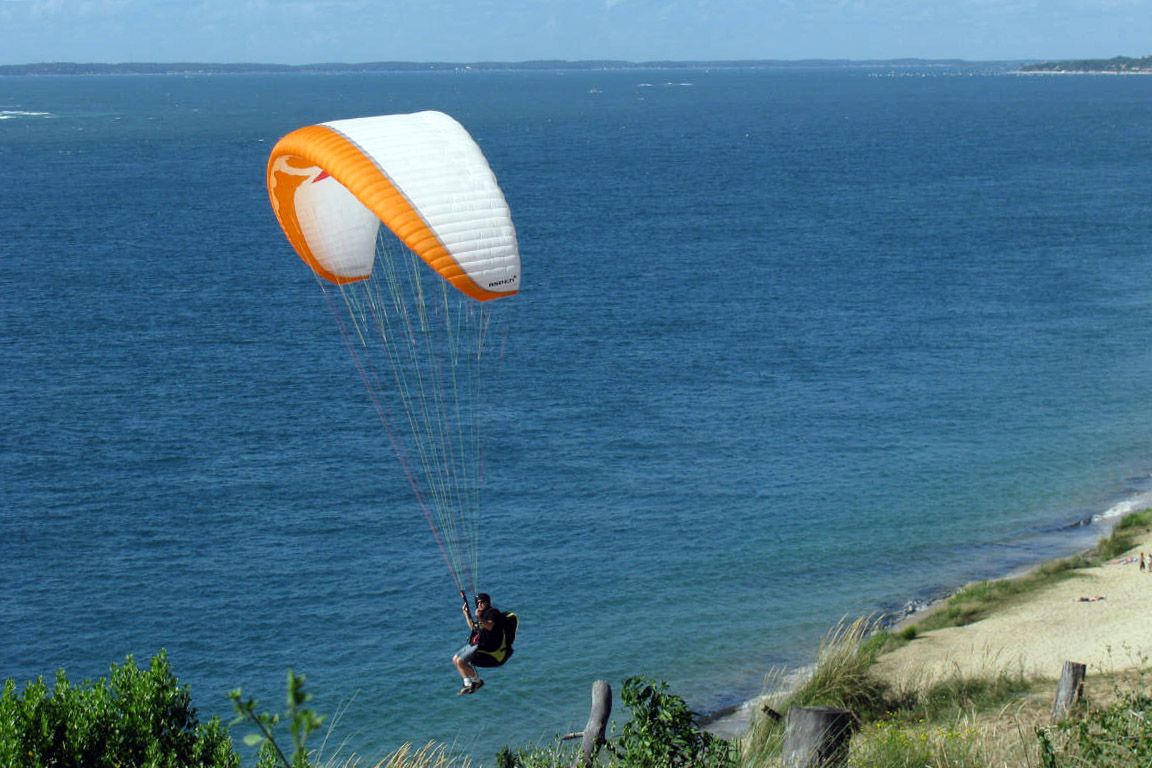 The surroundings of Dune du Pyla
Besides the largest sand dune in Europe, this area has more to offer for tourists. The town of Arcachon is very cosy and calm. From this area, you can see a huge inland sea, called Bassin d'Arcachon. This is connected to the Atlantic Ocean. Around this lake, there is a lot of oyster cultivation. In many cities you can take a boat trip on the Bassin d'Arcachon.
Near Le Teich, lies a unique natural park in the mouth of the river of the same name, that flows into the Bassin d'Arcachon. This is a very famous bird area, where many special bird species exist. There is a nice hike to do, where you will encounter several bird-watching huts along the way.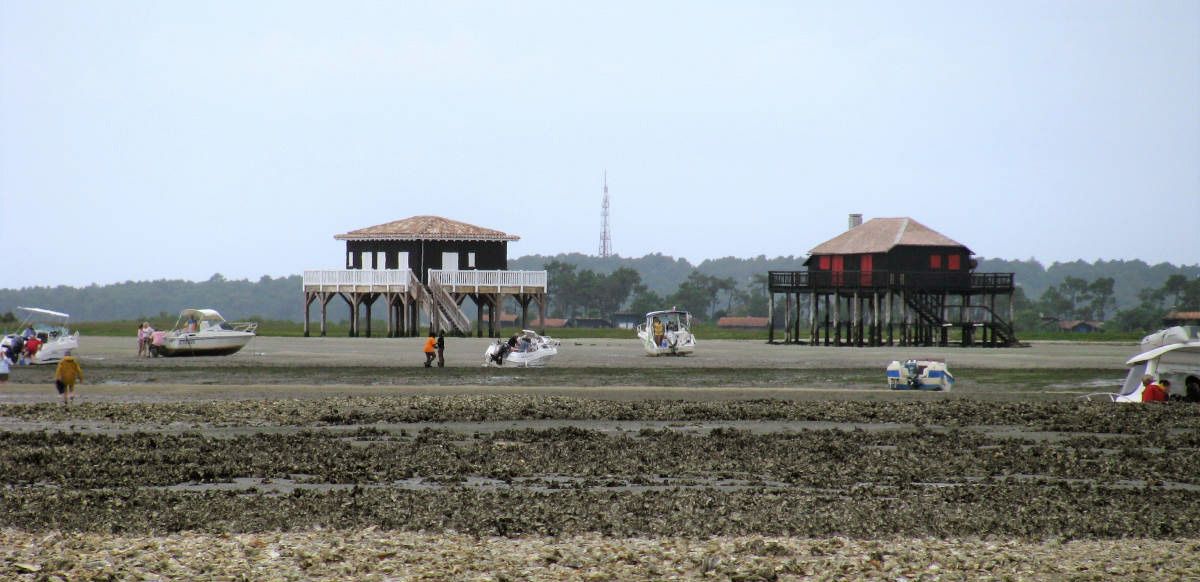 Accommodation near Dune du Pyla
There are several nice campsites in the area, located directly on the dune. In most places there are also hotels in various price ranges. We stayed at the beautiful Panorama du Pyla campsite, situated in the woods. As the name suggests, you have a beautiful view of the dune, where you can hike from the campsite. On the terraces of the campsite you can also enjoy watching the paragliders, who fly down the dunes with their coloured sails. In addition to this campsite, there are others right next to the dune area.