Portugal in a nutshell
We have completely lost our hearts to the Iberian holiday destination of Portugal. Not only because of its rich history and culture, and the many UNESCO cities like Lisbon, Porto, Évora and Elvas but also the extremely friendly, hospitable and proud local population. Moreover, there is also the absolutely beautiful and varied landscape…
In the north, for instance, there are green wooded mountains full of vineyards. In the middle of the country, there is a rocky mountain range, with spectacular slopes and waterfalls. Further south, you arrive in the pure, somewhat drier Alentejo region. We would describe this largest province of the country as the Portuguese version of the 'Dolce Vita'. Are you more in search of sun, sea and sand? Then the Algarve on the south coast of Portugal is where you want to be. And if you like hiking, then the flower island of Madeira and the enchanting Azores are perfect for you.
Click to jump to any topic below:
Accommodation
Portugal has a very varied selection of accommodation throughout the country and in all price ranges. Both in the cities and in the countryside, there are plenty of hotels, bed & breakfasts and flats to be found. Even more authentic, and in our experience more interesting and fun, are the pousadas, solares and estalagens.
Pousadas are luxurious hotels in beautiful, restored historical buildings, such as monasteries or castles. Like the paradores (the Spanish version of a pousada), they are state hotels. There are over 40 of them in Portugal, each one more special than the last.
Solares are centuries-old, stately mansions or rustic farmhouses. Unlike pousadas, solares are privately owned by the descendants of the founders. You will stay with a Portuguese family. You will find the solares mainly in the North in the countryside.
Estalagens are small-scale inns located in characteristic old buildings. Quality standards are high, the price per night usually low. You will find them outside the cities throughout the country.
In general, Portugal is not really known as a camping country. Nevertheless, there are plenty of excellent camping options on mostly small-scale camping sites. Camping in the wild is not permitted in Portugal.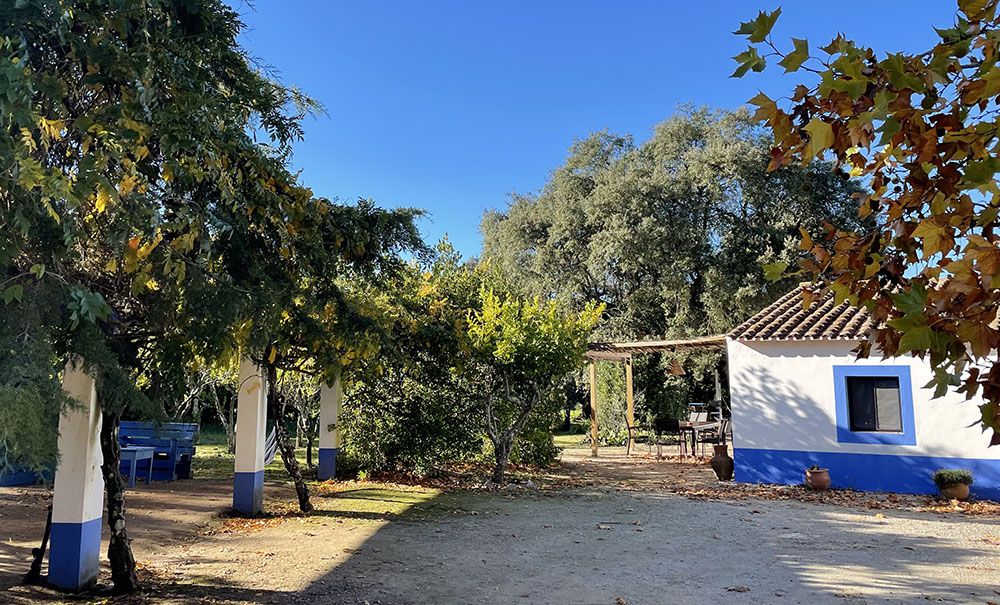 Travel advice for Portugal
Portugal has no special safety regulations. The entire country is safe enough to travel in. However, forest fires do occur during the summer months. And just like in our own country, you also have petty crime in Portugal. Think for example of pickpockets, especially in the big cities and the Algarve.
Always check the current travel advice for Portugal before you leave. Here you can also find the current coronavirus graphs and entry and exit procedures.
Healthcare in Portugal
Portugal does not have any specific precautions in this area. In addition, medical facilities are of a good level throughout the country. However, it is wise to protect yourself against mosquito bites. This applies particularly to Madeira, where dengue also occurs (sporadically).
The tap water is drinkable almost everywhere. However, the taste is not good, mainly because of the chlorine added to the water. That is why most people prefer bottled water.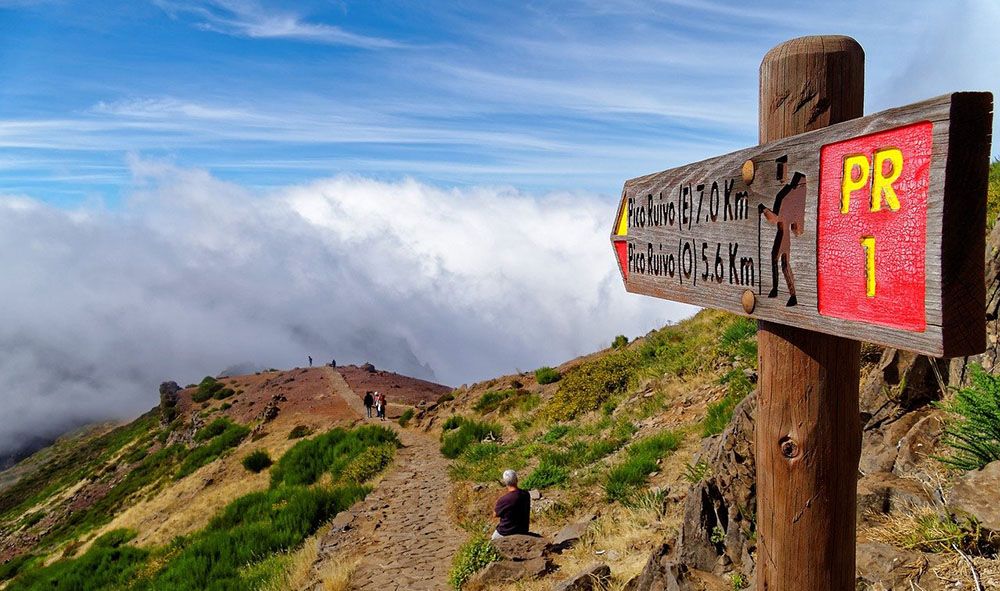 Best time to visit Portugal
Due to its location on the Atlantic Ocean, Portugal has a lovely, slightly cooler climate than neighbouring Spain. This applies in particular to the west and the north of the mainland. The Algarve in the south has a more Mediterranean climate. In the east, the winters are usually cold and the summers hot. Best time to travel to continental Portugal depends on what you want to do there. For a city trip it is best to avoid the hot summer months of July and August. These are however the right months for a beach holiday in the Algarve.
Madeira has a soft and mild subtropical climate. In the months of November to January, it can rain a lot. Spring and early autumn are better periods in this respect but in summer too it's lovely as it isn't too hot. And the chance of beautiful blue skies is greatest then. Best travel time is from mid-April to mid-October.
The climate of Madeira more or less applies to the Azores. Only on these islands the rainy season lasts a little longer than on Madeira. It is also the wettest destination in Portugal. Best travel time is from June to August.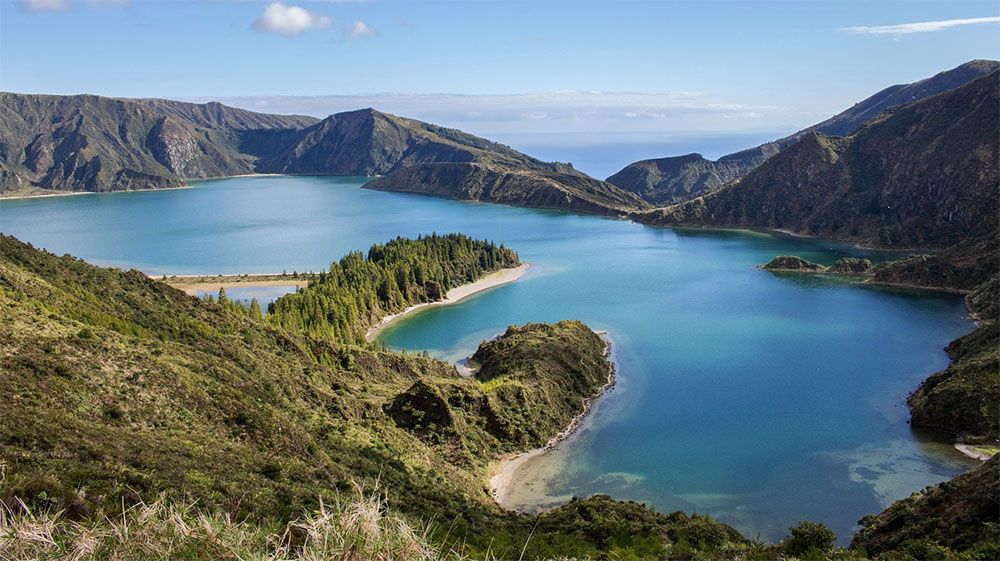 Winter in Portugal
Many retirees choose to spend the winter in Portugal, just like in Spain. On the Algarve it is on average 15 to 18 degrees in the winter. Although there is more rain than, for example, in summer, it is just nice.
Winter sports are also possible in Portugal, but don't expect a skiing holiday like in the Pyrenees or Alps. The almost only skiing area of Portugal can be found at Serra da Estrela. This is in the area of the Torre, the highest mountain of Portugal (almost 2000 metres).
Visa for Portugal
To visit Portugal, a valid passport or an identity card from another Schengen country is required. Europeans do not need a visa.
Food and drink
Culinary fans will find no shortage of food in Portugal. About the Portuguese kitchen you can write books full per region. Although there is no such thing as the "typical" Portuguese kitchen, there are certain characteristics that you will find in almost all regions. You will find many fish dishes on the menu, but also meat dishes of goat, sheep or (black) pig. Often deliciously flavoured with herbs that the Portuguese have used since their colonial past.
Soup is the indispensable first course of almost every Portuguese meal. They are often particularly rich and nutritious. In the coastal regions, for example, you have a fish soup that is so thick that you need a fork. A popular speciality from Minho is the caldo verde. This is a hearty soup of kale, potatoes and spiced sausage.
Main courses
Main courses are often regional. On the coast, you will find the most delicious fish dishes. In the north, it is mainly goat that is the order of the day. In Alentejo, where we were recently, you will find more lamb and black pork on the menu.
But a typical Portuguese main dish that you will find everywhere is bacalhau: salted cod. This dish is prepared differently per region. We found it tasty but a bit too salty. For that matter, it is true for almost the entire Portuguese kitchen that cooks are not frugal with salt. Even the salads are quite salty. Therefore, tell the waiter in advance if you want your food to be virtually salt-free ("sem sal").
Other dishes found throughout Portugal are sardines, and grilled chicken (deliciously marinated in chilli, garlic and olive oil). Vegetarian dishes, on the other hand, are almost nowhere to be found on menus.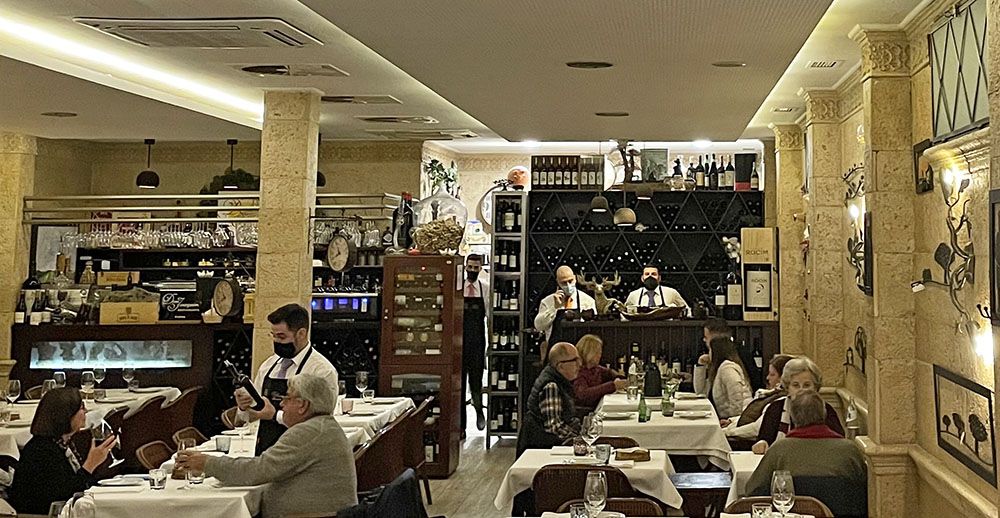 Previous
In most restaurants, you get some bread, cheese (mainly goat and sheep cheese), olives and other small snacks such as ham before the meal. If you don't want this, let them know in advance as they will charge for it.
Portugal is a major producer of olive oil. Portuguese olive oil is even highly regarded in neighbouring Spain. We therefore expected to be served olive oil with the bread. As is customary in Croatia and especially in Italy. Fortunately, we did get to enjoy an olive oil tasting in Alentejo a few times. Absolutely recommended!
Portuguese wines
In Portugal, wine is the absolute favourite with meals. Especially red wine, although white wine is also becoming more popular. Not only during but also after the meal. We, as wine lovers, find this not so surprising. All Portuguese regions produce very good red, white and even green wines. Think for example of the wine region Minho (famous for the Vinho Verde), Madeira, Algarve and the somewhat lesser-known wine region Alentejo. In the region of Lisbon and even on the Azores you will also find excellent wines, however. Portugal is known worldwide for its port wines, too. This sweet, red wine type is mainly produced in the Douro wine region.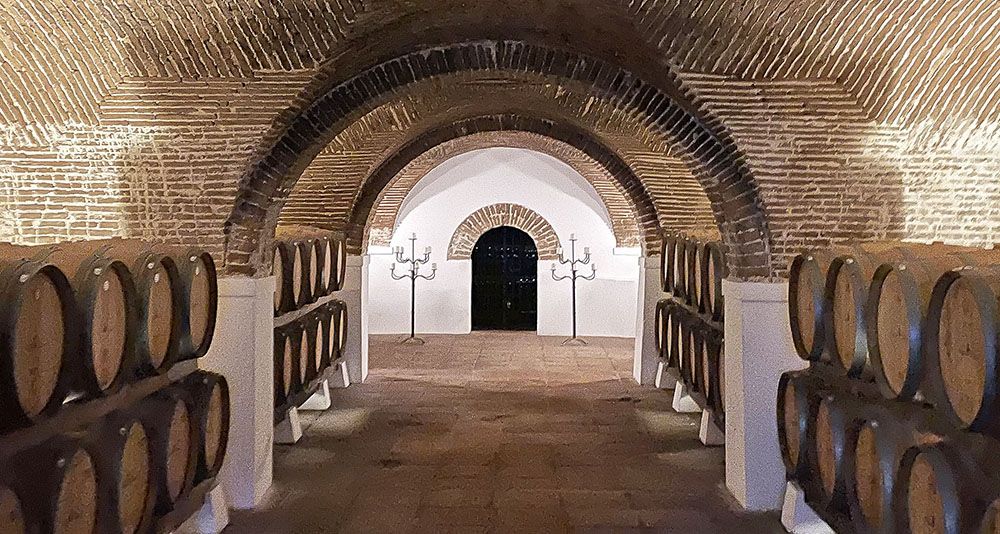 Getting around in Portugal
The optimal means of transport in Portugal is a (rented) car. The roads are generally good. All large cities are easily accessible via motorways (often toll roads). The secondary roads, however, are sometimes poorly maintained. In the big cities, it is more than advisable to avoid rush hours.
Would you rather go by public transport? For the shorter distances, the bus is often a good means of transport. But there are also bus companies that can take you from Lisbon to the Algarve at a very reasonable price. Another option is the train. These are a bit more expensive than the bus but often very comfortable.
Portugal is also an ideal country for cycling. Thanks to the mild climate, the varied landscape and the many small, quiet roads, cycling is gaining popularity. At least among tourists, because the average Portuguese person still prefers his car. We have cycled in Portugal ourselves. We noticed that the car drivers are very good with cyclists.
There are several providers of rental bikes in the country. They offer various types of bicycles, including e-bikes, mountain bikes and racing bikes and also sporty bikes for a real cycling holiday through this wonderful country. Take a look at the site of Cycling Rentals. Also, Baja Bikes, where we regularly book a city tour, offers many interesting bike rental options in Portugal.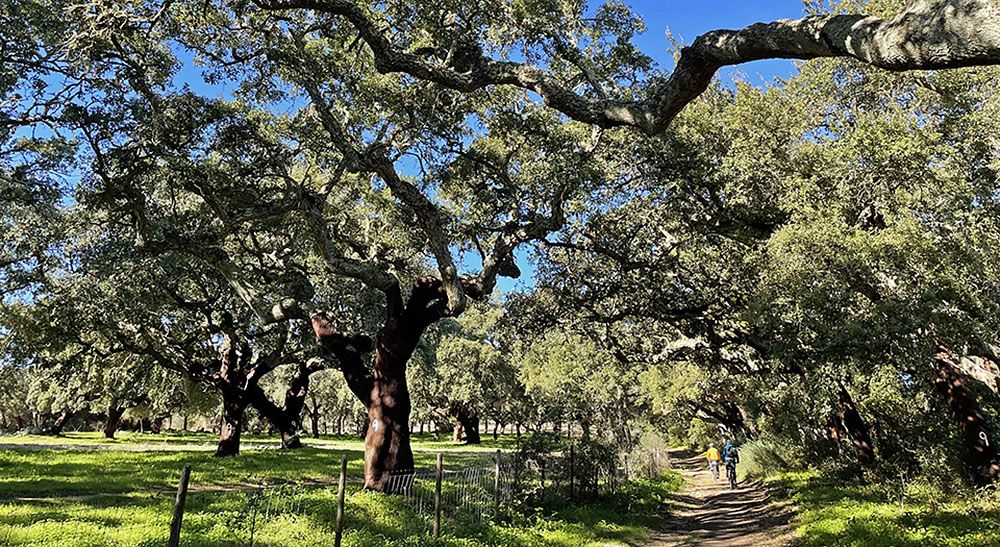 Electricity
The mains voltage is 230 V with a frequency of 50 Hz. In Portugal, there are sockets of type F. You need a power plug adapter when living in the UK or Ireland.​
Money matters
Portugal uses euros. In most places you can pay with your own bank card. However, in the small shops in the countryside (including bakeries, for example) you will need cash. There are plenty of opportunities to withdraw money from ATMs throughout the country.
The price level in Portugal is a lot lower than in Western and Northern Europe. Also, in comparison with neighbouring Spain, you spend relatively little on accommodation and restaurants in Portugal. Of course, this does vary per season and region.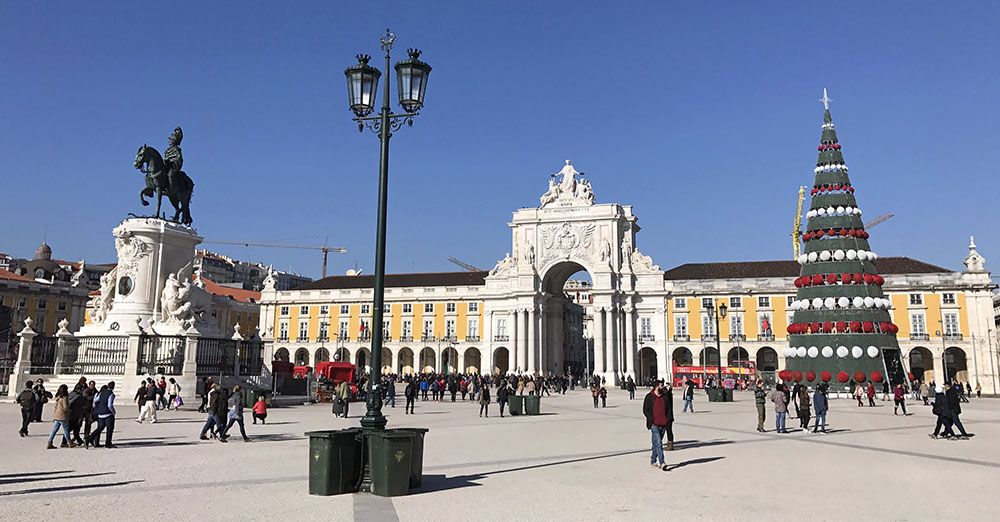 Highlights of Portugal
Portugal offers something for everyone, such as a city trip to Lisbon or Porto. The hiking enthusiast will enjoy Madeira and the pure, volcanic Azores. But the Alentejo region is perhaps Portugal's best kept secret.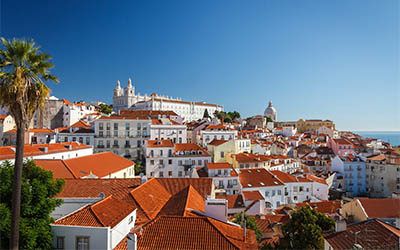 Old but bustling Lisbon has enchanted travellers for centuries. With the picturesque Alfama district and the impressive São Jorge castle for instance. Thanks to its easy-going charm and many attractions, the city is a popular...
Soon, we will also publish blogs about:
Lisbon
Ancient but bustling Lisbon enchants travellers with its picturesque Alfama district and impressive São Jorge castle, among other things. The easy-going charm and the many sights make the city an attractive destination for any city traveller throughout the year. The surroundings of the Portuguese capital also have a lot to offer. For example, Estoril in the west is popular among golfers.
Porto
Historic Porto captivates visitors with its café culture, historic buildings, fine wines and old European charm. The city centre is a World Heritage Site and is full of interesting sights: medieval city walls, Baroque churches, narrow streets in the Ribeira district, a Romanesque cathedral, and so on.
Madeira
The island of Madeira is also called the "Hawaii of Europe". The volcanic island has the beaches, beautiful nature and hours of sunshine that you would expect from the subtropics. You don't have to go to the mountains to enjoy the natural abundance. There are many stunning botanical gardens. And if you want to give your hiking muscles a rest, go whale watching in the clear ocean.