Ecuador in a nutshell
Ecuador is one of the smaller countries in South America. That makes it an ideal destination to discover in three or four weeks. Travelling by bus is relatively easy. In the fifteenth century, the Incas also entered southern Ecuador from Peru. Ingapirca, a 15th century Inca ruin with the Temple of the Sun, is still a remnant of this. The Spaniards ruled over Ecuador from 1520 to 1820. Especially in Cuenca, there is still a lot to see of the colonial influences. In 1822, the freedom fighters defeated the Spanish Conquistadores.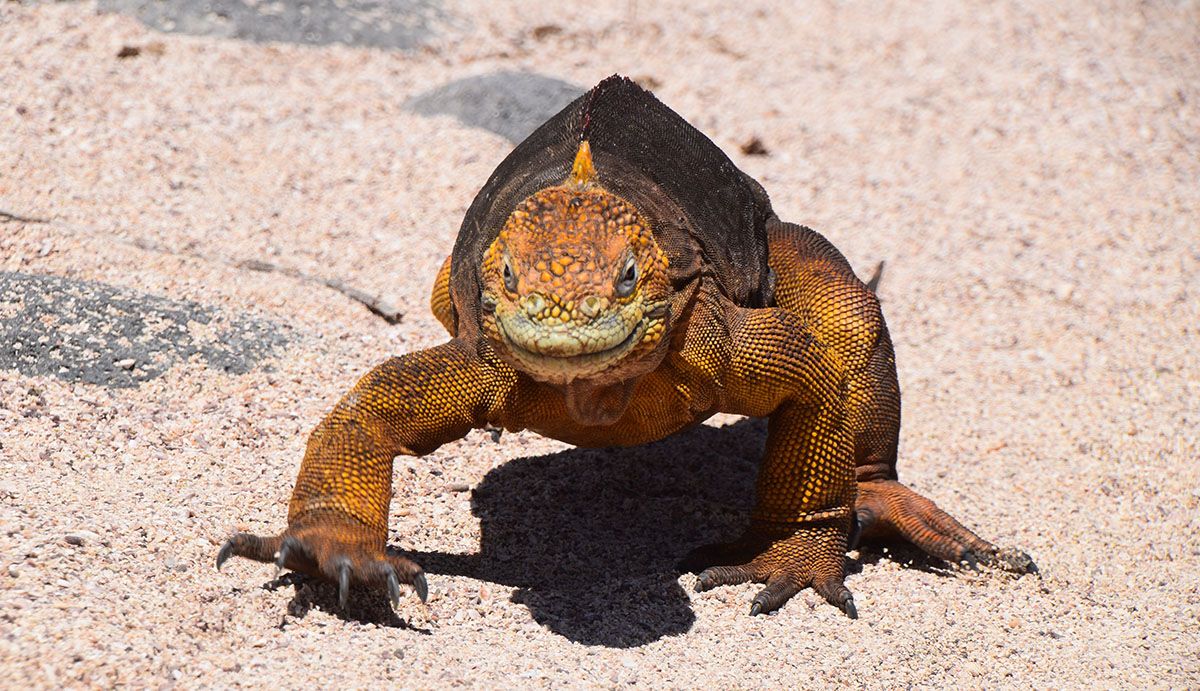 In 1830, Ecuador became an independent republic. The country is often ruled by dictatorial leaders and corruption has also been a major problem. The country is still not very stable politically. There are many political demonstrations, however, the traveller does not notice much of the situation. Ecuador is a beautiful country with nice people who are generally very helpful. Moreover, with the Galapagos islands on its territory, Ecuador has a unique ecological nature park to offer, which is unrivalled in the world.
Accommodation
In Ecuador, you can find various types of accommodation. There are simple hostels with only basic facilities but also beautiful haciendas (estates) in the highlands and luxury lodges in the rainforest. Especially in the touristic places, the facilities are reasonable to good. In the more remote areas, you find accommodation that is not so nice. You can also use B&Bs, especially in the important areas. It is also possible to book a homestay. You stay with a family and get to know local customs. This unique experience becomes even more beautiful when you can speak a little Spanish.
We have good memories of it ourselves: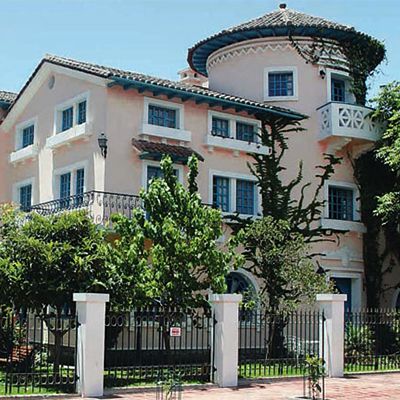 A colonial house, conveniently located in the city. Beautiful rooms and bathrooms. A nice breakfast. In particular, the very helpful staff stood out. Plenty of service, even if we had to leave very early, they arranged breakfast for us. Book a room with two single beds, because the double beds are somewhat narrow.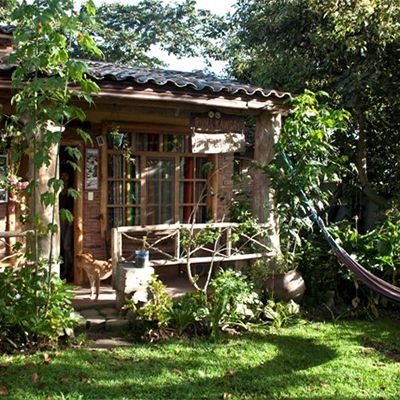 Through this organisation, you end up with a family in a small community near Otavalo. It is basic but clean and you have your own bathroom. You eat local specialties and can help with some small jobs. A very nice experience.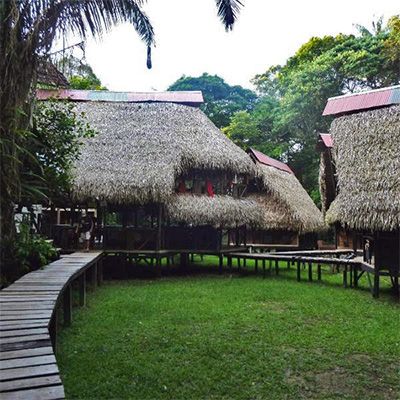 A beautifully situated ecolodge in the middle of the jungle. A great room with a nice bathroom. Excellent hospitality from breakfast to dinner. They have very knowledgeable guides who take you on beautiful tours in the jungle.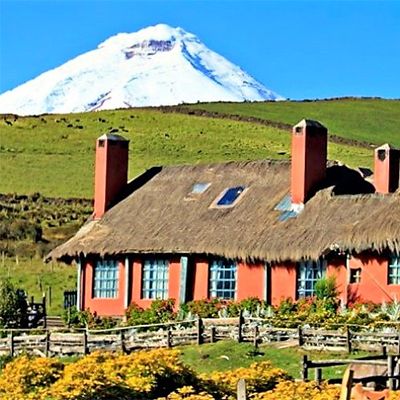 A beautifully located hacienda, four kilometres from the entrance of the Cotopaxi volcano National Park. Somewhat on the pricey side.
You can rent mountain bikes on the hacienda for a bike ride, or go horse riding in the area.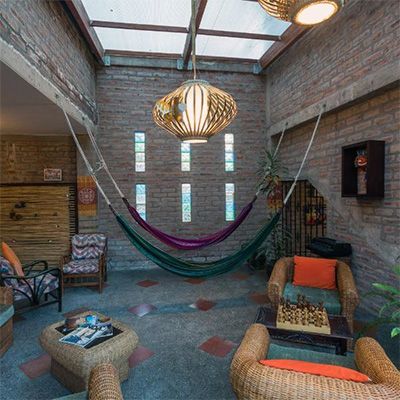 An excellent hotel in the centre of Banos. A beautiful building with a beautiful courtyard garden where you can relax. The rooms are nice and rather big. There is an extensive breakfast buffet. The staff is very friendly and wants to arrange everything for you.
Travel advice for Ecuador
Always check the current travel advice for Ecuador in advance. Avoid the northern border region with Colombia. In three provinces, a 20 km security region has been established that is guarded by military personnel. There are also unexploded mines at the border with Peru. Always take a regular border crossing via the Panamericana road. There are often political demonstrations in Ecuador. Avoid them because the police can be strict. As of 22 July 2018, it is mandatory to have valid travel insurance if you wish to enter the country. How this is checked is not yet known. There are certain areas of Quito where it is better not to wander around in the evening.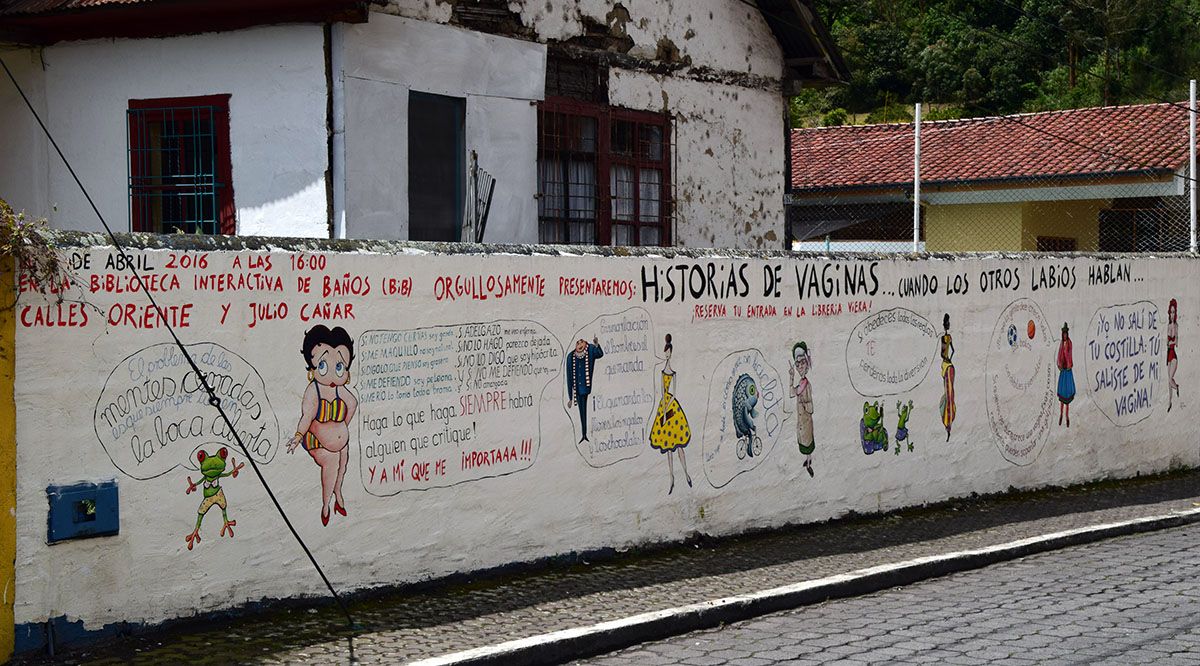 Healthcare
For Ecuador, the following vaccinations are recommended: DTP, yellow fever and Hepatitis A. After that, it depends on whether other vaccinations are necessary. You should therefore consult with a specialist in this field well before you leave, to see what would be sensible for you, also in light of your itinerary. This applies to the prevention of malaria too. Whether you have to take pills or bring an emergency pack depends on your personal and regional situation.
The chance of altitude sickness is present during a visit to Ecuador. Give your body time to get used to the altitude and don't exert yourself too much. Also read our blog on altitude sickness.
Never drink tap water, always buy bottled water. If you order a delicious fresh fruit juice, always ask for pure juice and not diluted with water. Be careful too with ice cubes, these are often made of tap water.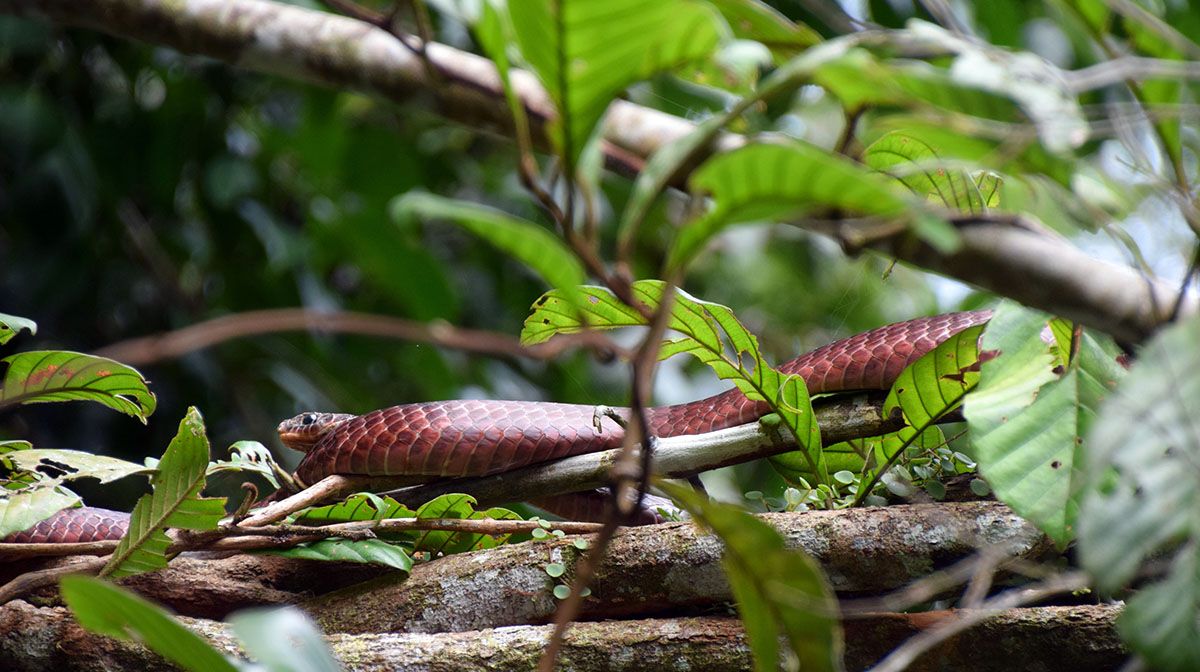 Best time to visit Ecuador
There are several climate zones in the different regions of Ecuador. In the rainforest in the northeast and east, it is humid and warm throughout the year, occasionally with heavy rainfall in a short time. The coast has a clear wet and dry season, in which temperatures can also vary. December is the wettest and warmest period for this region. In general, the period from June to September is the best time to travel if you want to visit the whole country.
For the Galapagos Islands, June to December is the low season. It is cooler but dry. The sea can be rough during that period and there is sometimes a chance of fog. From January to May, it is high season on the islands, with warm weather and occasional heavy rainfall. This is the best time to see the mighty orcas swimming by.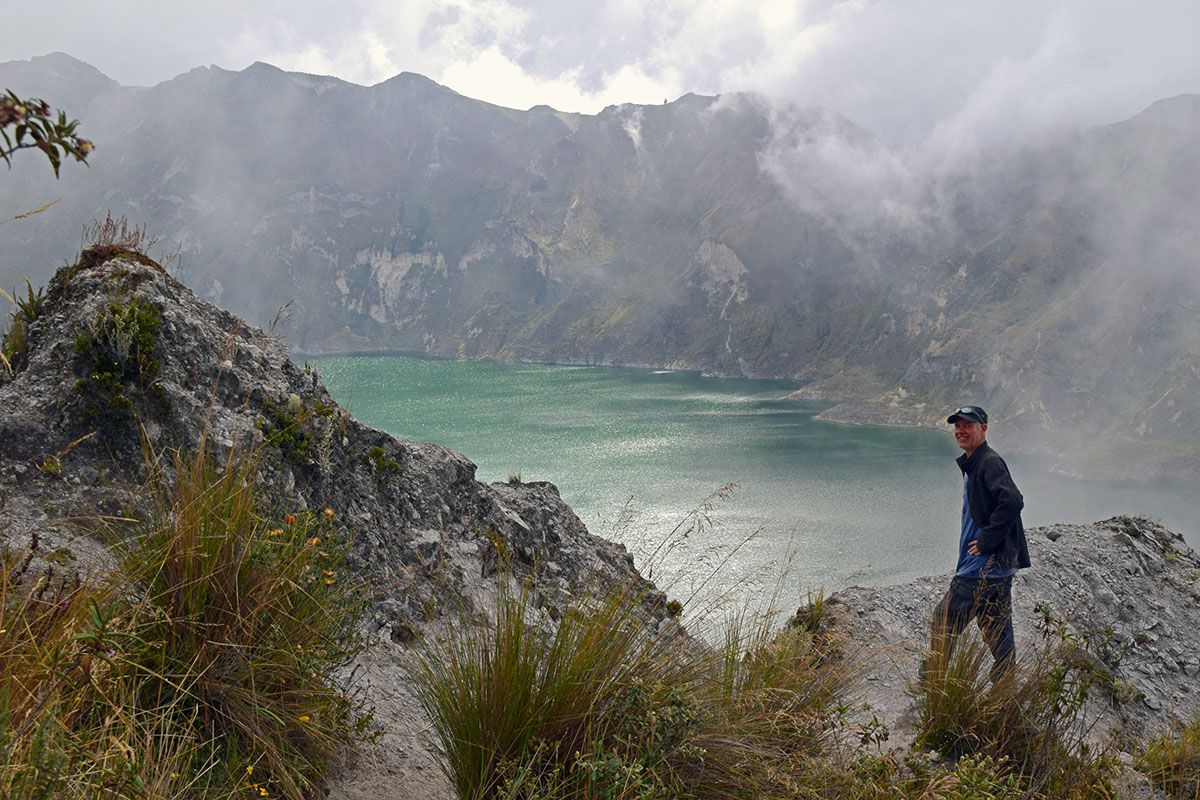 Visa for Ecuador
If you stay in Ecuador for less than 90 days, no visa is required. Your passport must be valid for at least 6 months upon entering the country. You must also be able to show that you have booked a return flight or a flight to a subsequent destination.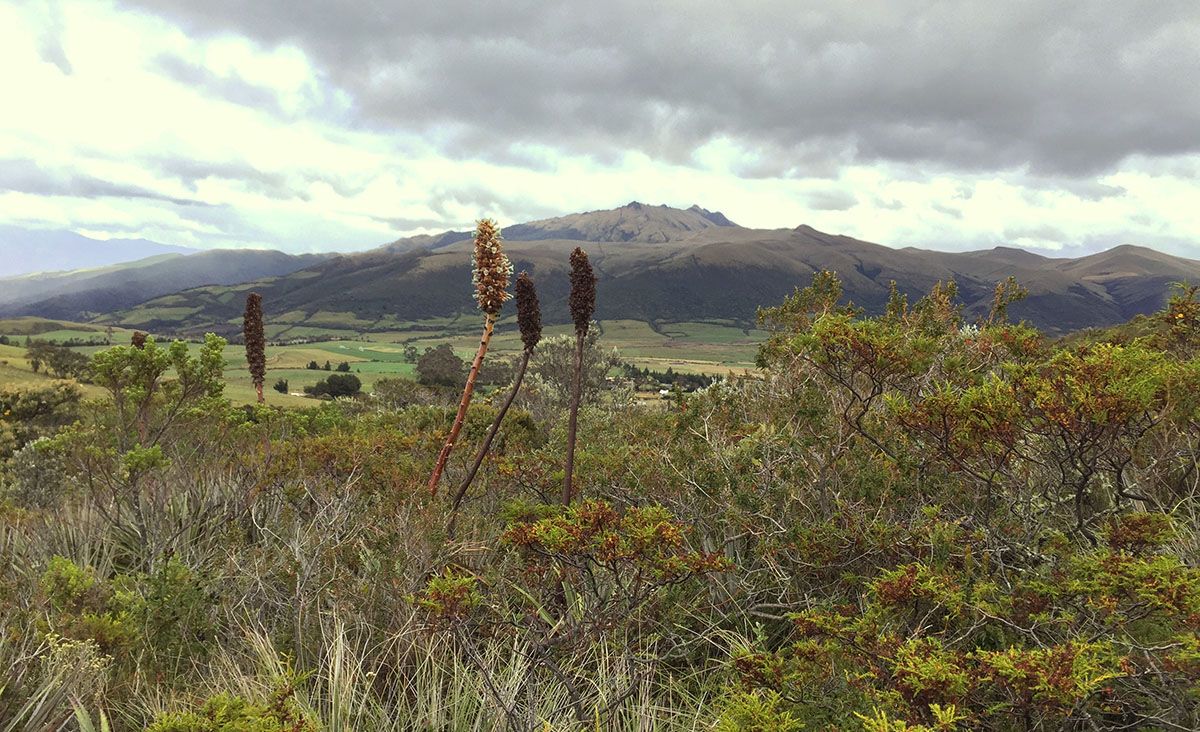 Food and drinks in Ecuador
The specialty of Ecuador is roasted guinea pig (cuy). This dish is a relic from the Inca era and the population finds it a real delicacy. In addition, you will find many fish dishes in the coastal area, such as ceviche. This is a fish marinated in sour sauce. And if you like potatoes… there are plenty of those in Ecuador because the potato originally comes from the Andes. For most Ecuadorians, lunch is an important dining experience. People take their time for it. And finally, you will find a wide choice of banana varieties; Ecuador is one of the largest banana exporters in the world.
Because of the amount of delicious fruit, you can have delicious fruit juices in Ecuador. Please note that they are not diluted with water, because the tap water is not healthy for us. Wine is available, mainly imported from Chile, but is relatively expensive. Most Ecuadorians therefore drink beer with their meals. The local beer Club and Pilsener can be ordered everywhere.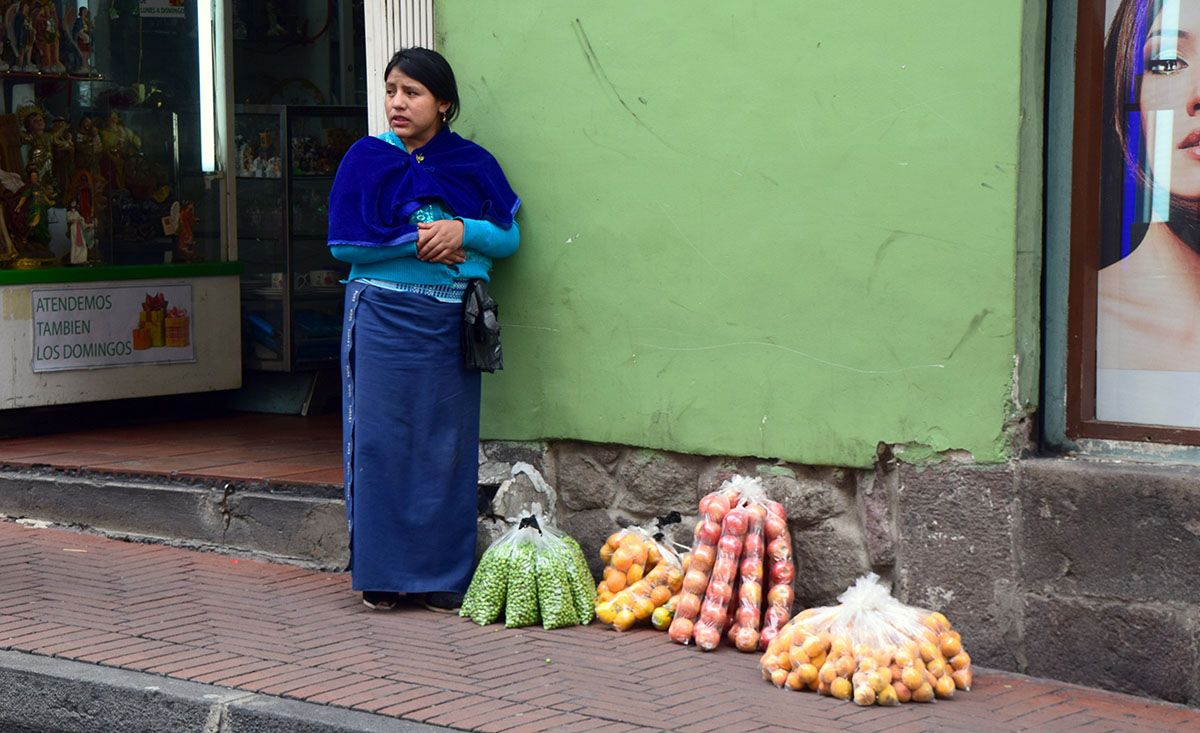 Getting around in Ecuador
In the big cities like Quito and Guayaquil, you can take a taxi for a low price. They don't often have a meter, so agree on a price in advance. If you arrange a taxi via your hotel, you can be sure that it is a reliable taxi driver and you will already have an indication of the journey cost.
There is a good bus network between all major cities. There are several commercial companies on the same route. Especially check the facilities (air conditioning and toilet on board), bus quality, the number of people they take and the possibility of reserving seats, before you decide which bus to take. A rule of thumb for the cost is about $1 per hour of travel. The buses generally run nicely according to the timetable.
With three airlines (Avianca, Latam and Tame) and connections between most major cities, you can also choose to fly. The costs are of course higher than by bus but still acceptable.
The train is intended more for enjoying the landscape than to get around quickly. The most famous train journey is from Alausi to La Nariz del Diablo (The Devil's Nose). You used to be allowed to sit on the roof during the ride but that is now prohibited. Yet the landscape and the journey remain a special experience. The railway is a technical masterpiece through the mountain landscape.
Electricity
The mains voltage is 120 V with a frequency of 60 Hz. In Ecuador the sockets are type A and B. You need a power plug adapter when living in the UK or Ireland.​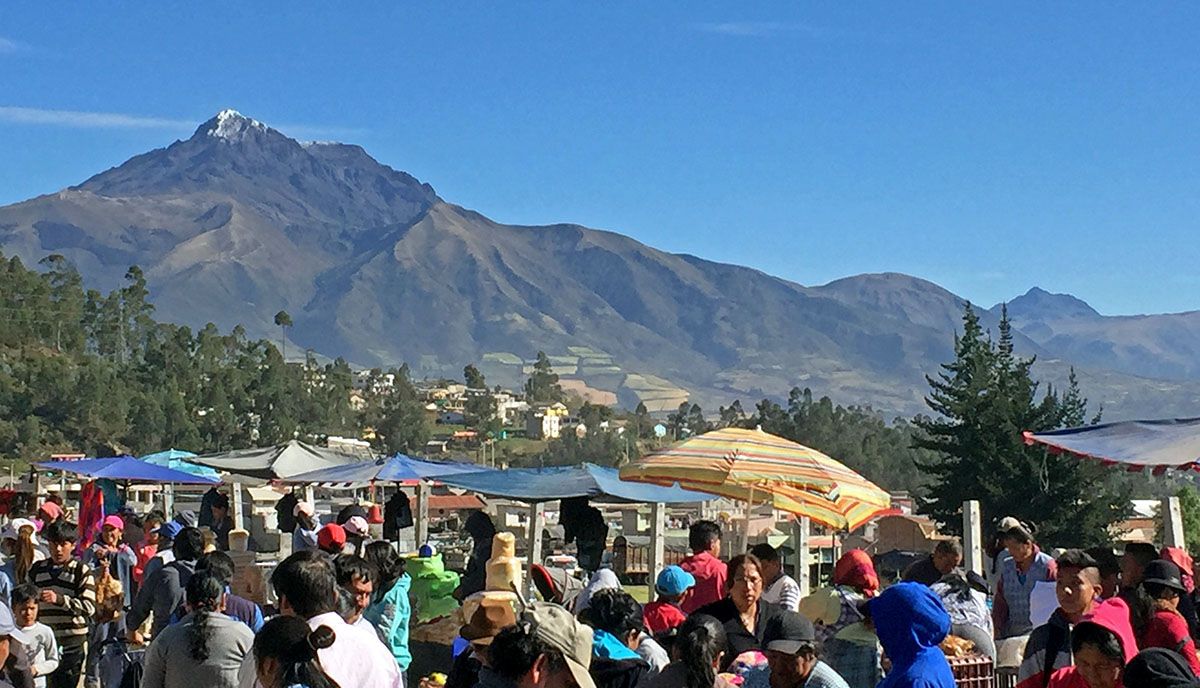 Money matters
You pay in American Dollars. In the big cities, there are plenty of cash machines/ATMs. In the remote areas, you will have to bring cash. In the more luxurious shops, restaurants and hotels, you can pay with your credit card. However, a commission of a few percent is charged for payment by credit card. If you go to the Galapagos Islands, you will have to pay $100 per person in cash upon arrival as an entrance fee to the National Park. So, make sure you have enough cash with you when you travel to the Galapagos Islands.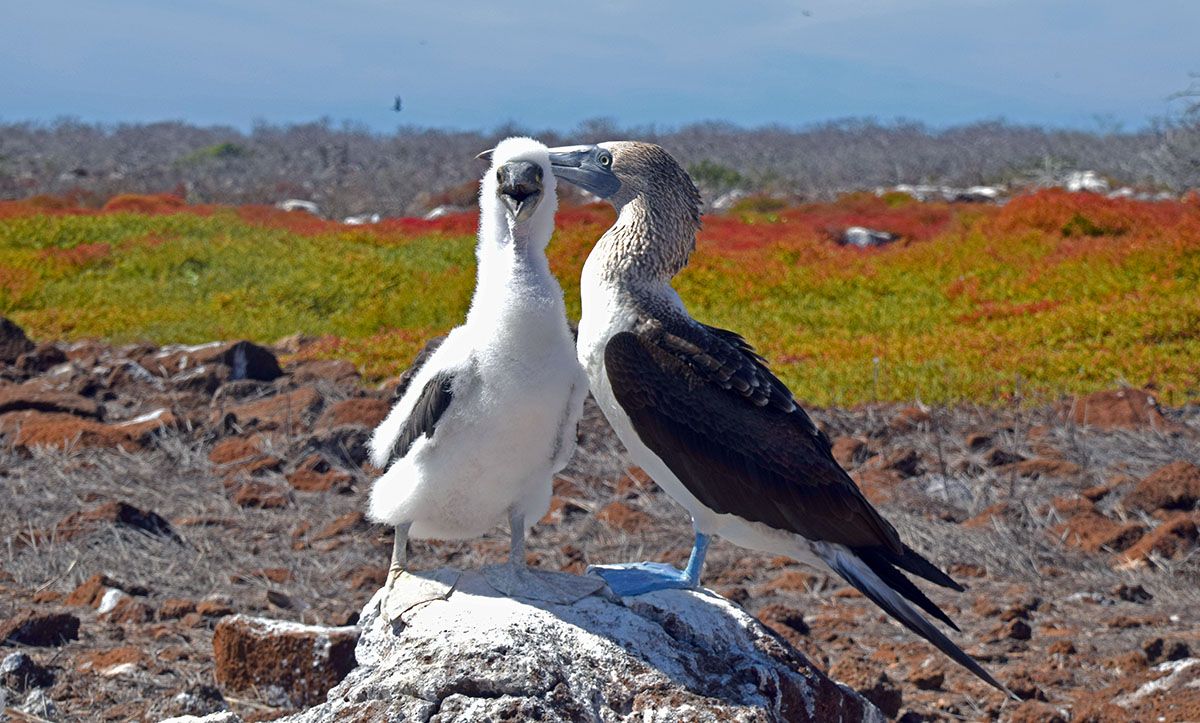 Do's and Don'ts while visiting Ecuador
The most important advice we can give you: learn some Spanish! They speak very little English and with some knowledge of Spanish you will get more out of your trip and have better contact with the people. Furthermore, Ecuadorians are not very punctual. Don't be surprised if you are picked up later than agreed and don't get angry.
Practical dos and don'ts are mainly about safety. Read more about this in our blog on travel safety.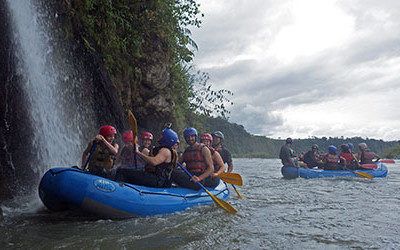 If you like adventure and outdoor activities, Banos is the place to be! You can enjoy the beautiful surroundings in various ways. You can go on a beautiful mountain bike tour along seven spectacular waterfalls. You are actually only...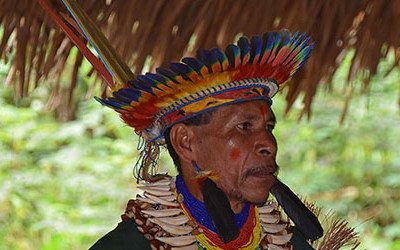 Cuyabeno Reserve In 2016, we enjoyed a few days of wildlife and nature in the Cuyabeno Wildlife Production Reserve. This nature reserve with a beautiful jungle where a great diversity of flora and fauna can be seen, is located in the...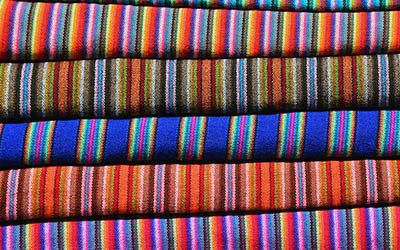 In the northern highlands, about three hours by bus from Quito is Otavalo. Here on Saturdays, is one of the largest markets of the Andes. It is a colourful entity, in which many beautiful fabrics of alpaca wool are sold. The central square of Otavalo,...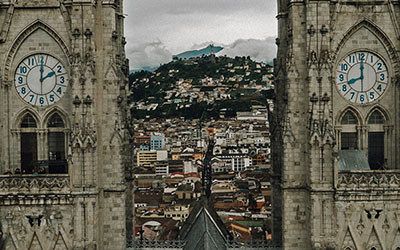 The old centre of Quito lets you relive the colonial times of the city. Beautiful streets with cobblestones, well-restored colonial buildings, many street vendors trying to sell their goods and pretty squares, make the old city an experience in itself. A...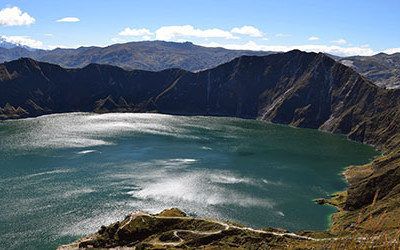 In the central highlands, lies the small village of Quilotoa. The most famous sight is the "Laguna Quilotoa", a crater lake surrounded by a volcanic mountain. From the mountain, you can see the lake more than 300 metres below. The water...
From the village of Puerto Villamil on Isla Isabela, one of the Galapagos islands, you can visit a very special volcano, the Sierra Negra. In about 45 minutes, you drive by car (choose a car instead of an open truck, this is dangerous) to the starting...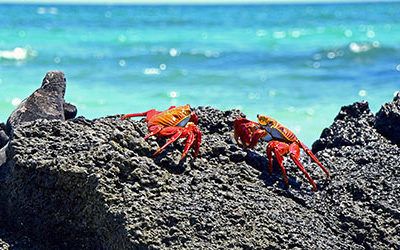 Unique wildlife on the Galapagos If you are still in doubt whether you should visit the Galapagos Islands during your trip to Ecuador, we can only give you one piece of advice: DON'T MISS OUT! Yes, it is a long way to fly from the mainland again, yes, it...