Croatia in a nutshell
Croatia has understandably been gaining in popularity in recent years. This is partly due to the wonderful climate. The country enjoys more than 2500 hours of sunshine per year. Furthermore, you will find very interesting historical cities, picturesque harbours and beautiful nature. Along the almost-1800-kilometre-long coastline, there are more than 1200 islands. Each one even more beautiful than the last.
Some of Croatia's most famous sights are truly astonishing. The country owes this partly to its fascinating history. Croatia has been under Roman, Greek, Slavic, Venetian and Austro-Hungarian rule. The beautiful old town of Dubrovnik still bears witness to this curious history. Just like the exceptionally well-preserved Roman amphitheatre in Pula. And, of course, the Roman palace in Split.
Croatia also has seven UNESCO protected areas, eight national parks and ten nature parks. In total, the country has no fewer than 444 protected areas. Plenty of reasons to visit and explore the country!
Click to jump to any topic below:
Accommodation
Accommodation in Croatia is increasingly focused on well-equipped four- and five-star hotels. Prices are highest in the warmer months from June to September, especially in July and August. Many hotels on the coast are closed in winter. However, in all the major cities, accommodation can always be found in the off-season.
Since the strong growth of tourism in the last decade, the offer of flats has taken off. Ideal because you have your own independent living unit. We would usually take this option ourselves.
B&Bs have not really taken off in Croatia because of the bureaucratic rules that apply there. In the inland countryside, staying with host families is becoming more and more popular. For the accommodation itself, you will have to pay a bit more than for a flat but you then get breakfast and usually dinner as well.
Furthermore, Croatia offers many (good) camping possibilities. It is forbidden to camp outside the official camp sites, but that isn't necessary. There is a large number of small and large campsites in the country, both by the sea and in the mountains. In Istria, the campsites are usually larger than in Dalmatia. Sometimes they can even accommodate thousands of campers. This is especially true in popular coastal towns like Rovinj and Pula. Fortunately, there are also many small campsites for those looking for peace and quiet.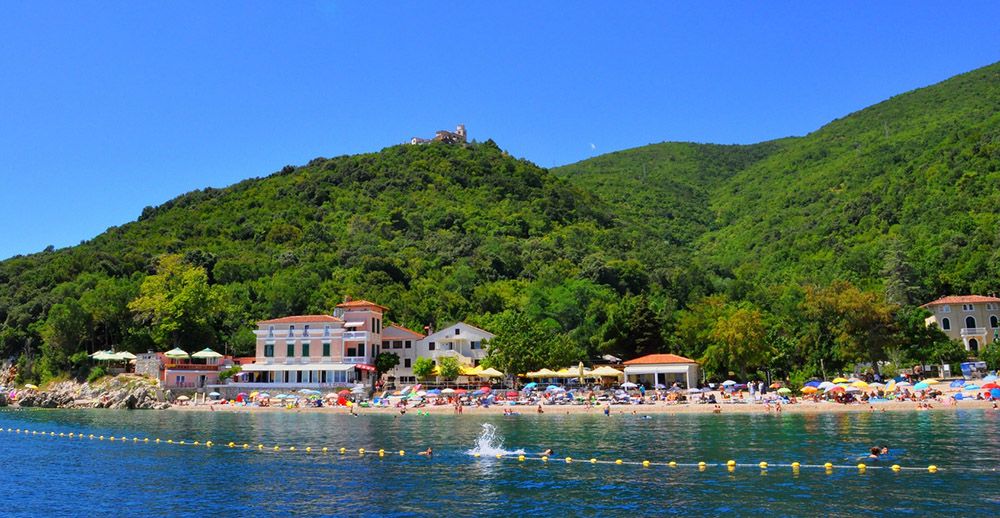 Travel advice for Australia
In general, no special safety regulations apply for Croatia. The whole country is safe enough to travel. However, there are some areas in the inlands and in the mountains where there are safety risks due to unexploded mines. You may also encounter natural disasters, such as (light) earthquakes and forest fires (summer).
Always check the current travel advice for Croatia before you leave.
Healthcare in Croatia
Croatia is not subject to any special precautions apart from Covid-19. In addition, the medical facilities are of a good standard throughout the country.
If you go camping or hiking in the Croatian hinterland in summer, you should be wary of tick bites. Ticks can transmit diseases such as encephalitis and Lyme disease. It is also wise to protect yourself from mosquitoes. Inland, dengue, chikungunya and zika can occur. Rabies is also endemic to Croatia. You can get vaccinated for this.
Tap water in Croatia is perfectly safe and of high quality. In supermarkets, bottled drinking water is also sold. You will usually find the Croatian brand Jana on the shelves. This spring water has been awarded several times as the world's best bottled water.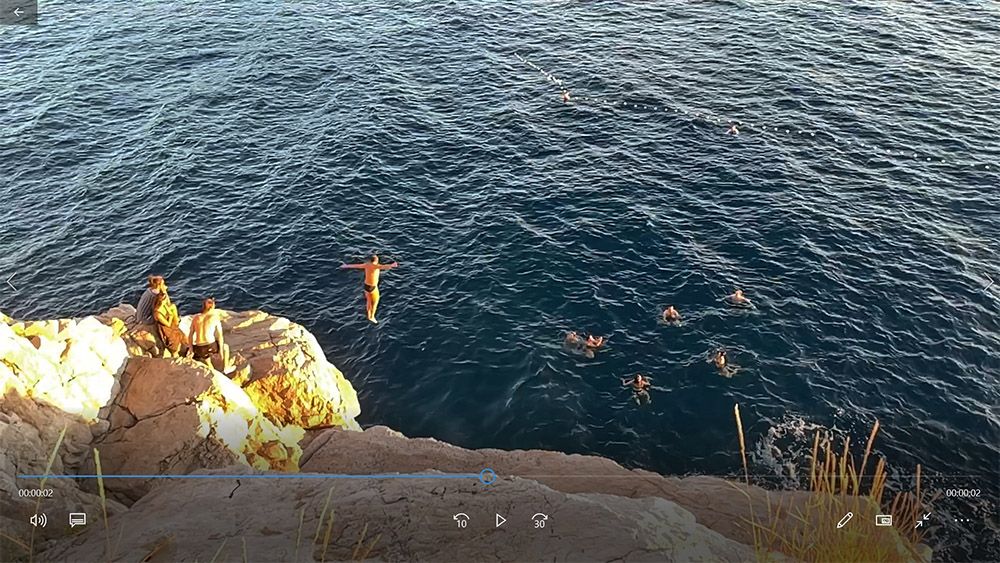 Best time to visit Croatia
The best time to visit Croatia is from June to September. It is nice and warm then and the sun shines abundantly. However, it can be (very) busy in that period. This is especially true for cities like Split and Dubrovnik but also for example for Rovinj in Istria. Not a sun worshipper or a beach bum? The months of April, May, September and (early) October are ideal for other outdoor activities, such as hiking or kayaking.
Visa for Croatia
Europeans do not need a visa.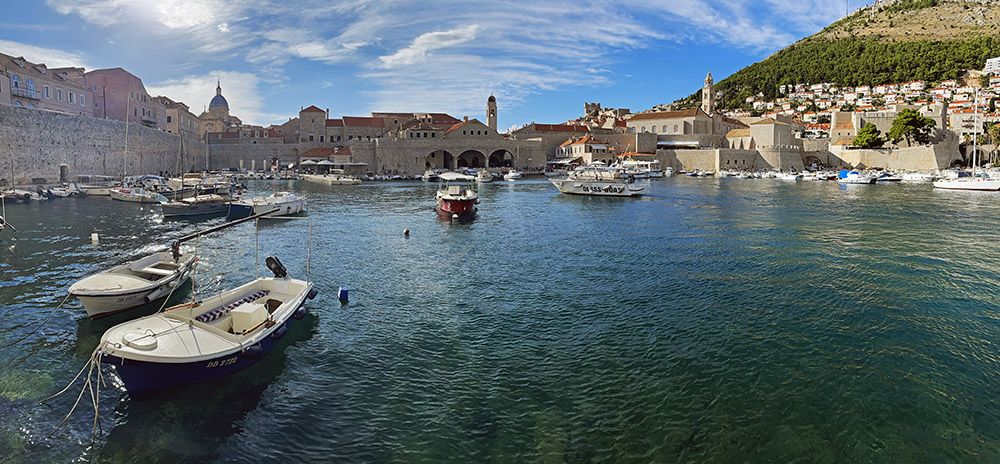 Food and drinks
Croatian cuisine is extremely varied and differs from region to region. In the eastern regions, spicy sausage (kulen) is a must. There you have Čobanac, a stew of various kinds of meat with a lot of red, spicy peppers. In the vicinity of the capital Zagreb, štrukli, pasta filled with cheese, is a famous delicacy. There is also "purica s mlincima" – fried turkey in a special kind of pastry. In the mountainous regions of Lika and Gorski Kotar, dishes with mushrooms, wild berries and game meat are very popular. The coastal region is known, among other things, for truffle delicacies and, of course, dishes with fresh fish and shellfish.
What few people know (apart from the Croats) is that Croatian olive oil is perhaps the best olive oil in the world. Olive trees can be found everywhere along the roadside. As a souvenir, be sure to take a bottle from the supermarket. But make sure that the olive oil is actually from Croatian soil. Another tip: ask at the restaurant for Croatian olive oil. In most cases, the standard bottle on the table is not from the country.
Apart from olive oil, Croatia is also a producer of high-quality wines. The wine list is probably one big puzzle (as it is for us) but most waiters can give you a good recommendation. On the coast, they usually serve 'bevanda' with the meal: a heavy, richly flavoured red wine mixed with plain water. In the northern parts of Croatia, they serve "gemišt" – a dry, flavoured white wine mixed with mineral water. There are also quite a few types of beer brewed in Croatia. The two brands you will see the most are "Karlovačko" and "Ožujsko". Apart from the well-known foreign brands, of course.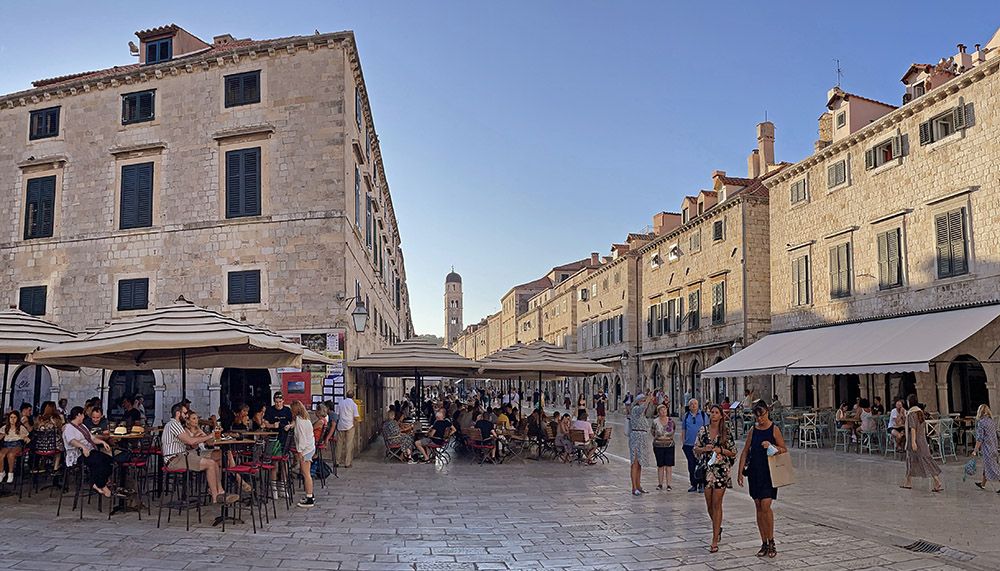 Getting around in Croatia
The car is the most obvious way of getting around in Croatia. You have all the freedom to go wherever you want. The roads in Croatia are usually well maintained. However, they are sometimes very narrow and full of bends. Outside the highways, your average speed is therefore low. It is not recommended to drive faster (although most inhabitants do so). There are many speed checks and it is not always clear what the speed limit is. The last time we were in Croatia we had a rental from Zest. Fortunately, this one had a very extensive and accurate navigation system including an indication of the maximum speeds. Do you want to drive from central Croatia to the southeast? Then bear in mind that you will have to drive a little way through Bosnia-Herzegovina.
Prefer public transport? Croatia has a very extensive bus network connecting all parts of the country. The bus transport between the big cities (intercity lines) is quite frequent, as well as the regional transport. Buses are faster than trains for inter-city travel.
Croatia has a beautiful coastline and many hundreds of beautiful islands. In many cases, the ferry or catamaran is the only way to visit those islands. The ferry is also a suitable means of transport to go from north to south. For example, there is a sail boat from Rijeka along the Adriatic coast to Dubrovnik. Cities such as Split, Hvar, Mljet and Korčula are also visited. The boats are large and have sleeping facilities. There are also several shipping companies that sail from Italy to Croatia.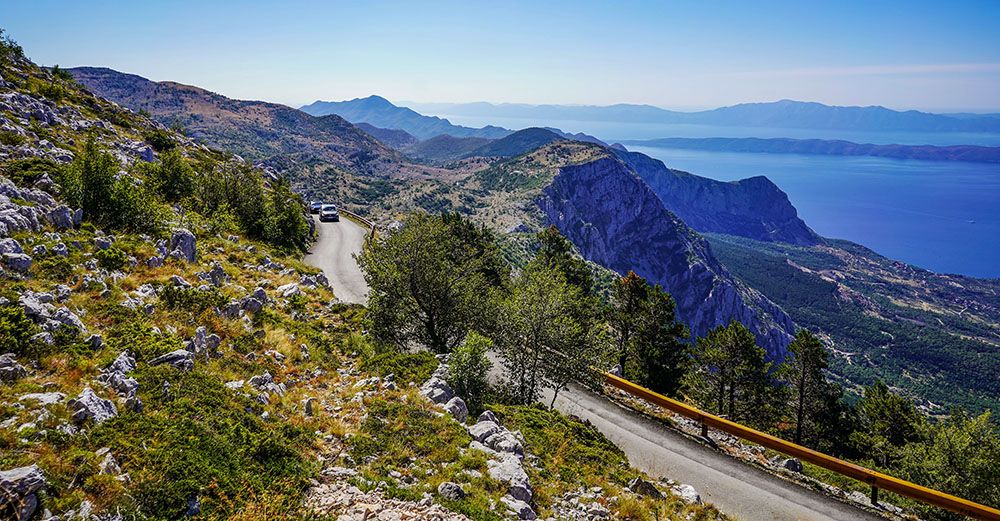 Electricity
Sockets of type C and F are used in Croatia. The mains voltage is 230 V at 50 Hz. You need a power plug adapter when living in the UK or Ireland.​
Money matters
In Croatia, you use the kuna. Euros are often accepted as well. We found the exchange rate to be pretty good. At the coast and in the bigger cities, there are plenty of ATM but you can of course pay by credit card almost everywhere. Only American Express was hardly ever accepted.
The price level in Croatia is about 25% lower than in Western and Northern Europe. However, prices can be much higher in the tourist areas. Even in the low season. We noticed big price differences between the centre and the suburbs alone.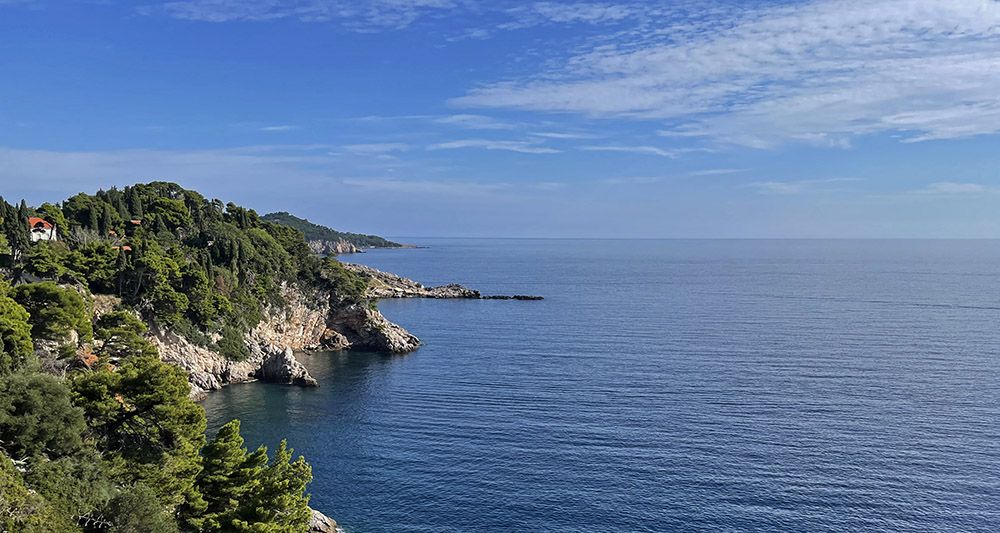 Highlights of Croatia
Croatia is full of sights worth visiting. We have been to the north several times. In September, we visited the south for the first time. We visited Dubrovnik and the surroundings of this world-famous city. Below, you will find the links to the individual blogs we wrote about the south. Next year we also hope to visit cities like Split, Zadar and Zagreb. And some nature reserves. We will naturally write about these as well. Therefore, please return to this page regularly.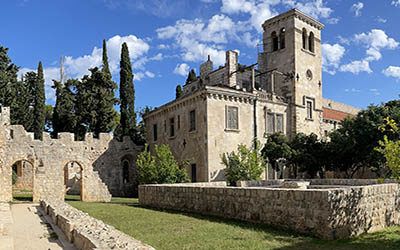 The south-eastern part of Dalmatia is best known for the UNESCO city of Dubrovnik. The "Pearl of the Adriatic" is not without reason Croatia's most visited city. But this part of the country has so much more to offer than just the 'Game...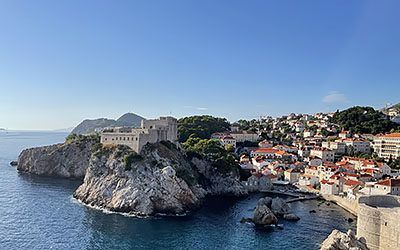 The southern city of Dubrovnik is quite rightly the most visited city in Croatia. The "Pearl of the Adriatic" is one of the last remaining completely walled cities in the world. A walk through the city is therefore also a walk-through...