For many people, Ethiopia is not a holiday destination. However, the exact opposite is true. Ethiopia is a beautiful country with impressive nature and a fantastic culture, not to mention a friendly people. Although it is not easy to travel in the country, there are plenty of itineraries to do where you can experience many highlights of Ethiopia.
Ethiopia was an empire for centuries. In that period, the country was also called Abyssinia. The last emperor was Haile Selassie. In 1974 he was deposed by the communists and died under suspicious circumstances in prison. Only in 1992 was his body found. In 2000 his body was buried during an imperial state funeral in the cathedral of Addis Ababa. Nowadays, the tomb of Haile Selassie is an important sight in the city.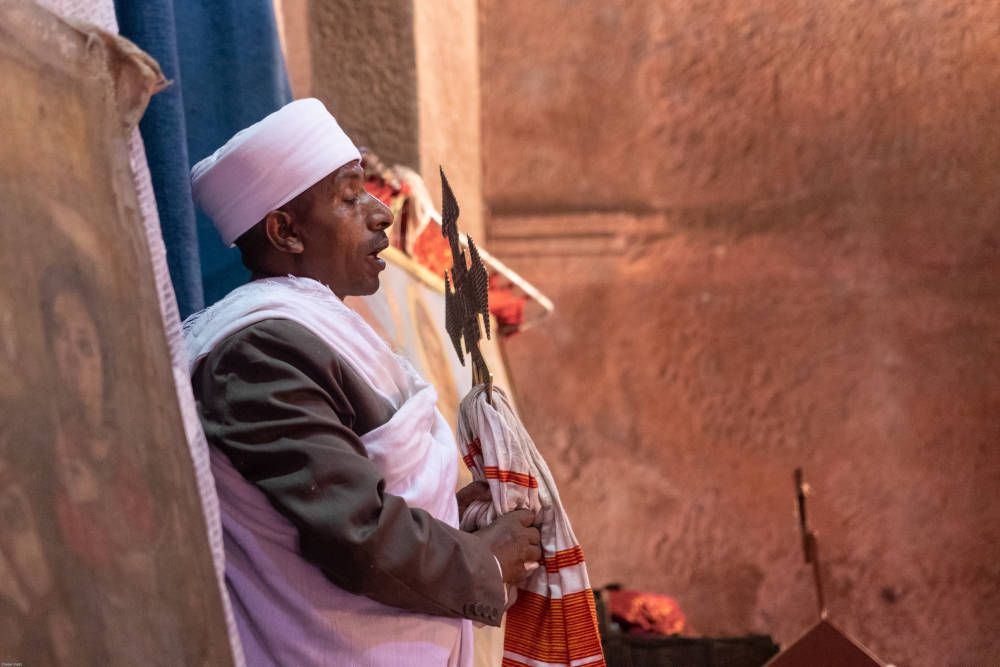 Regions in Ethiopia
The north of Ethiopia is predominantly Christian. Going to church is an important event for the Ethiopians. In addition, there are numerous religious festivals in which believers gather to pray. The most famous festivals are Timkat and Meskel, when thousands of pilgrims gather in beautiful robes. A visit to Ethiopia over the Christmas period gives you the special chance to witness unique festivities during "Leddet". Although this is celebrated exuberantly in other places, it is best to be in Lalibela around that time. Lalibela is also the best place to see the famous rock churches but in other places to the north rock churches can also be admired.
In contrast, the south of the country is mainly Muslim. This region is best known for the many tribes that live here, often very traditionally. The nomadic people of Hamar spend a lot of time on their appearance. The women rub their bodies with oil and reddish-brown clay. In addition, both men and women spend hours working on their hairstyles. Another special strain is the Mursistam. The women are known for their lip dishes. The men, on the other hand, decorate their bodies with carvings. There are 80 different tribes in Ethiopia, each with their own customs. Getting to know about these tribes makes a trip to this country unforgettable.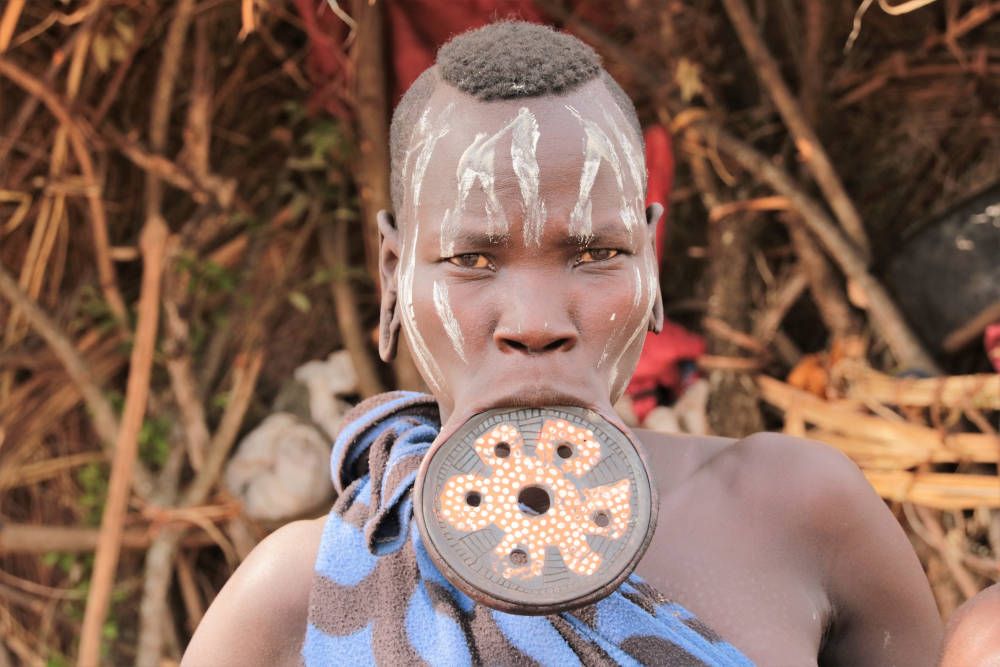 The Costa Rica of Africa
Ethiopia is located in the Horn of Africa. In no place is the land adjacent to the sea. The Blue Nile does originate in Ethiopia, in Lake Tana. Although many travellers go to Ethiopia mainly for culture, the nature is also impressive. For birdwatchers, the country is a true paradise for exotic birds. There is a reason why Ethiopia is called the "Costa Rica of Africa". Unlike many other African countries, there is no large game here, just the Ethiopian wolf, which looks a bit like a fox.
Ethiopia as a travel destination is reserved for the adventurous and flexible traveller. Tourism is not yet very developed in the country. This sometimes makes it more difficult to travel but if you don't mind that Ethiopia can be a great travel destination for you!
Click to jump to any topic below:
Accommodation
The larger hotels in the big cities of the country are almost all state owned. In the cities you can find comfortable middle-class hotels. A room with a double bed is often called a "single" in Ethiopia. On the other hand, a room with two single beds is called a "double". This can be confusing. What is called a middle-class hotel in Ethiopia is not comparable to the standard we expect from a middle-class hotel in Western Europe.
Other hotels in smaller towns, in the south and in the Simien Mountains are very simple with a sobre design. The maintenance of hotels generally gets low priority. If you have a choice, choose a hotel that is as new as possible. Please note that power and water failures are recurring problems in Ethiopia.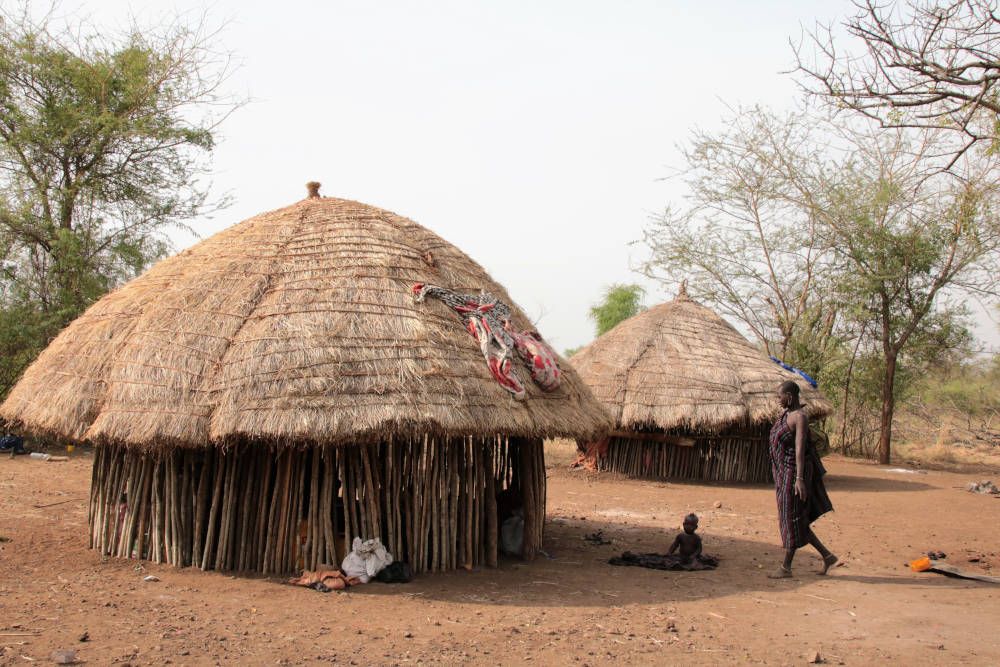 Travel advice for Ethiopia
There are security risks in parts of Ethiopia. For example, it is advisable to avoid certain areas. This is largely the entire border region of the country. For a large part of the southeast of the country, unfavourable travel advice applies. However, travel advice does state that travel is fine for the rest of the country, just that you should certainly be alert. Ethnic tensions can lead to unrest.
Always read the current travel advice for Ethiopia before you leave, so that you will not be faced with any surprises.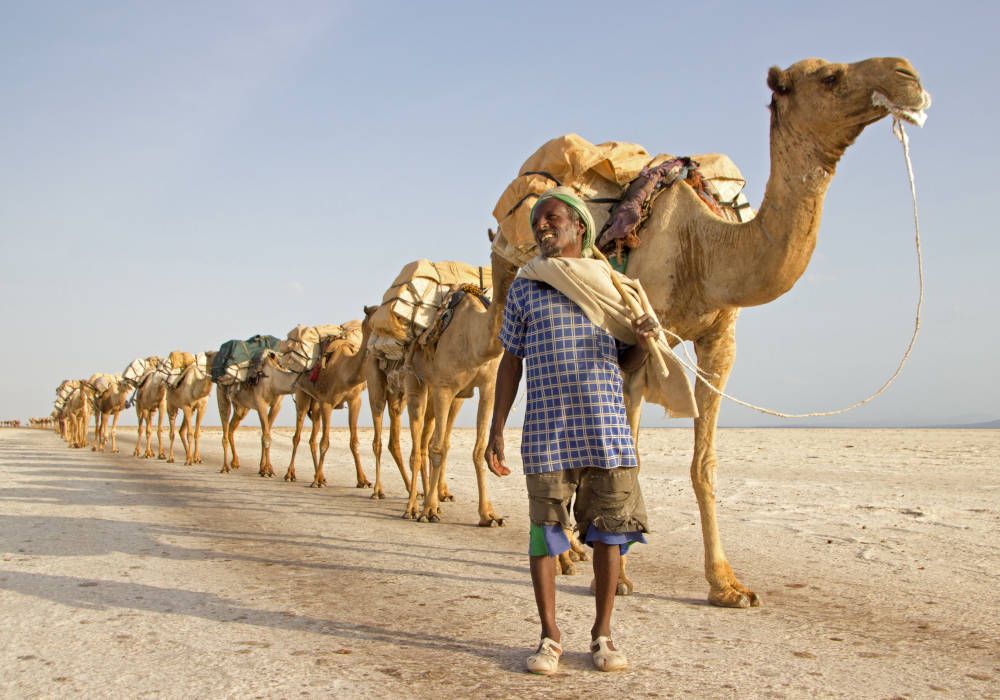 Healthcare
It is wise to get an appointment with a medical expert about eight weeks before leaving for Ethiopia. Depending on your own medical background, specific precautions may be necessary.
Recommended vaccinations for Ethiopia are those for yellow fever, DTP and Hepatitis A. In some cases it may be advisable to get a vaccination against meningococcus. This is personal, as is a vaccination for measles. Therefore, a consultation with an expert is definitely necessary if you are travelling to Ethiopia. Check also with the NHS.
Malaria occurs in Ethiopia. Depending on your itinerary, protection from malaria is necessary, or an emergency treatment kit may suffice. It is important to consult with an expert to see how you can be protected from malaria.
Tap water is not drinkable in Ethiopia. Mineral water can be bought throughout the country. In Ethiopia you can stay in the highlands at altitudes above 3000 metres. Do bear in mind the altitude sickness here.
Addis Ababa has several private clinics that offer good healthcare. Healthcare is limited outside the capital. Make sure you have a good travel medicine kit with you when you go on holiday to Ethiopia.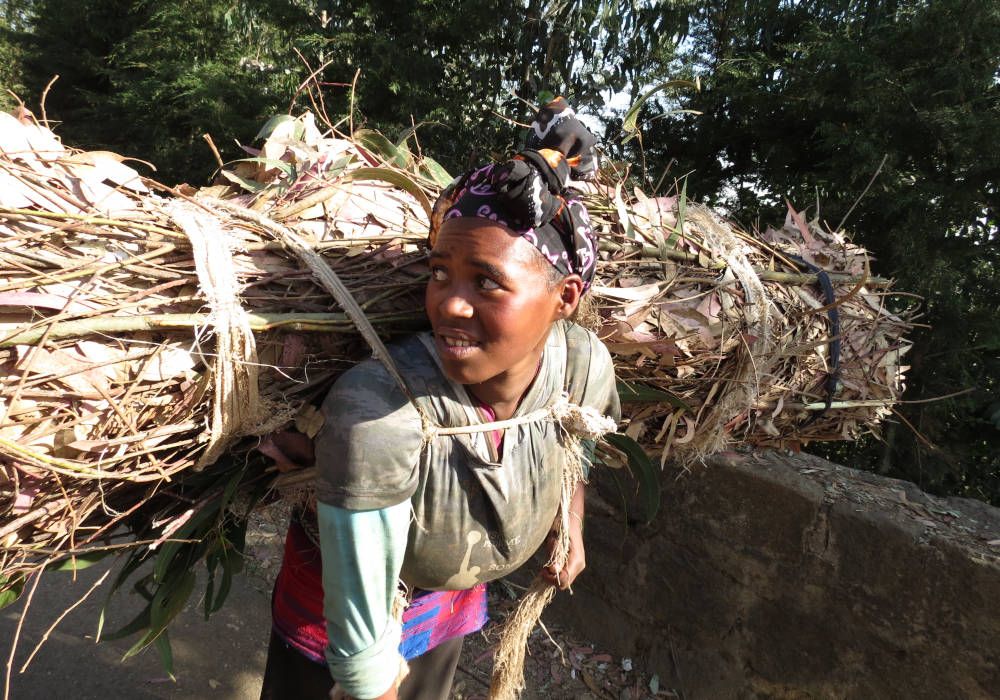 Best time to visit Ethiopia
Although Ethiopia is close to the equator, not all of the country has a tropical climate with continually high temperatures. The lowlands have an average temperature of about 25°C for pretty much the whole year. In the higher regions, such as the Simien Mountains, the average temperature is much lower and the mercury can drop to 5°C at night.
Ethiopia has two rainy seasons, a short one from February to March, and a longer one from July to September. During these periods, short, heavy showers fall at the end of the day. After the rainy season, nature is at its best. January, February, October, November and December are the best months to travel to Ethiopia.
The south of Ethiopia has a short rainy season in the month of November and around the end of March and beginning of April. Because of the rainfall in those months, the roads can sometimes be difficult to walk on or even completely unusable.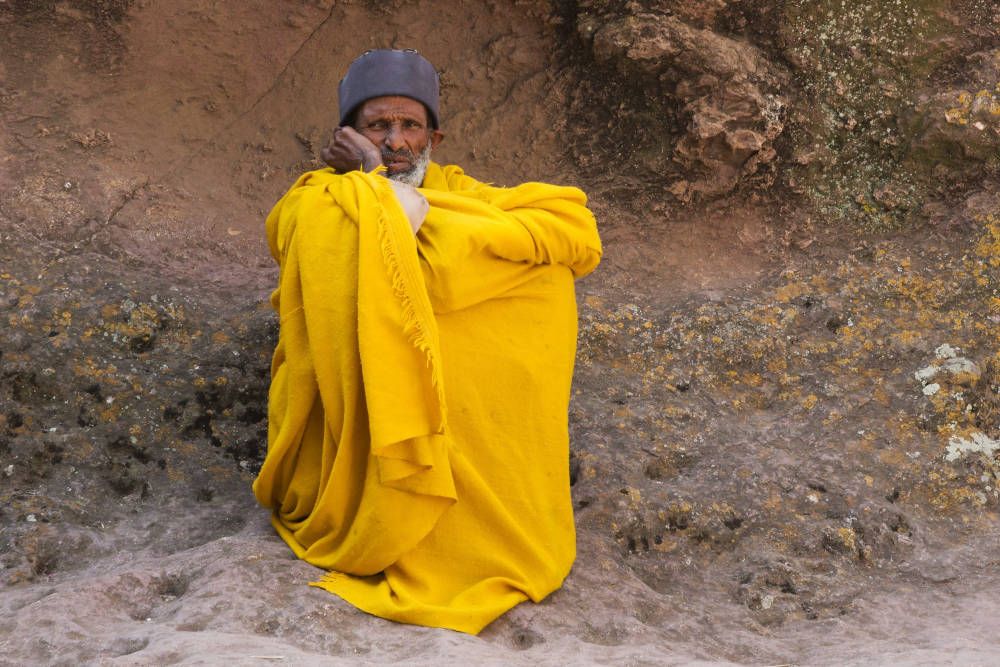 Visa for Ethiopia
For Ethiopia it is necessary to have a visa. You can apply for this upon arrival at the airport of Addis Ababa (a 'visa on arrival'). Your passport has to be valid for another 6 months on arrival in Ethiopia. The procedure for obtaining a visa on arrival goes quite smoothly. Make sure you have the amount of about $50 cash with you.
Through the website of the Ministry of Immigration of Ethiopia you can apply for an E-Visum Ethiopia. This way you can obtain a visa for both 30 and 90 days. The advantage of this is that you don't have to queue up on arrival. The costs are $52 for a 30-day visa and $72 for a 90-day one. Another option, however, is to hand over the visa application to a visa agency such as iVisa. Although this will cost you a little money, it will spare you the hassle.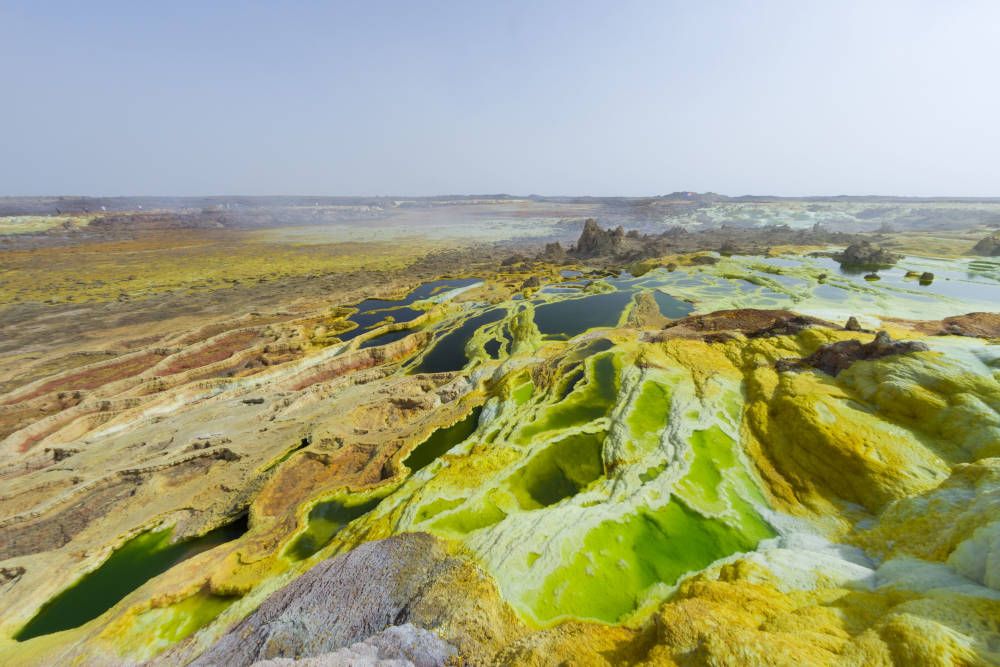 Food and drinks
Ethiopia's national dish is wot, a spicy blend of various herbs with vegetables such as tomatoes, potatoes and lentils, and fish or meat. The wot is always on an injera, a spongy, grey pancake that tastes a bit sour. The inerja is also often used in other dishes. If you do not like spicy food, you can ask for alich'a, a mild dish without spicy herbs. This usually consists of chicken or lamb, flavoured with green ginger. In Ethiopia, they also eat raw meat, kiftu. For vegetarians there is yetsom megeb, that Ethiopians also eat on fast days. That is usually Wednesday or Friday.
Simple restaurants in Ethiopia serve spaghetti or something similar as well as wot and injera. In the major cities in Ethiopia you will find restaurants with international cuisine, such as Chinese, Armenian or Italian food. In addition, there are keak beat, cakeshops, almost everywhere with an extensive assortment of cakes, pastries and fresh fruit.
Ethiopia is the cradle of the coffee culture. The export of coffee is very important for the economy. It's definitely worth attending a unique coffee ceremony. Please take your time because it takes at least an hour to make a cup of coffee in the Ethiopian way. In addition to coffee, the Ethiopians brew their own barley or wheat beer, talla, and tej, a kind of honey drink. Also, shai, a tea, is drunk a lot. A must is spriz chemaki, a fresh fruit drink made of layers of pressed fruit in a glass.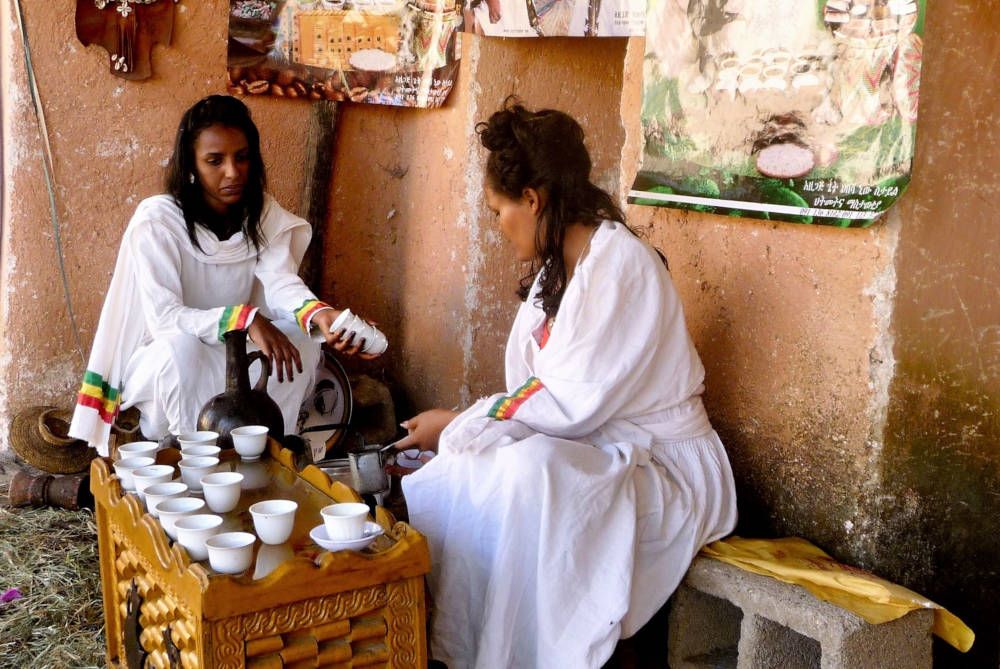 Transport
The national airline Ethiopian Airlines maintains a network from Addis Ababa to the main cities in the country. This airline is reliable and safe. It is certainly recommended for one or more domestic flights. This will save you a lot of travelling time on the often-bad and dusty roads. If you have also made the international flight to Ethiopia with this airline, you can get a discount on domestic flights.
Between most cities of the country there is a network of long-distance buses. There are private companies and government buses. The private bus companies are generally a bit more comfortable and have less extensive check-in procedures, which allows them to depart faster. Selam Buses is the best bus company in Ethiopia. Road transport is not fast. The average speed on tarmac roads is certainly not above 30 miles an hour. On unpaved roads even considerably lower. The bus tickets are very cheap.
Travelling by car through Ethiopia means renting a 4WD car. Otherwise, the most important places are not reachable. We always advise you to rent a car with a driver. Not only is this more comfortable because he knows the route, he speaks the language and can communicate with the population more easily in case of problems. It is also safer, because driving on the roads in Ethiopia is a challenge. For example, there is a lot of cattle on the road and the roads are not of great quality.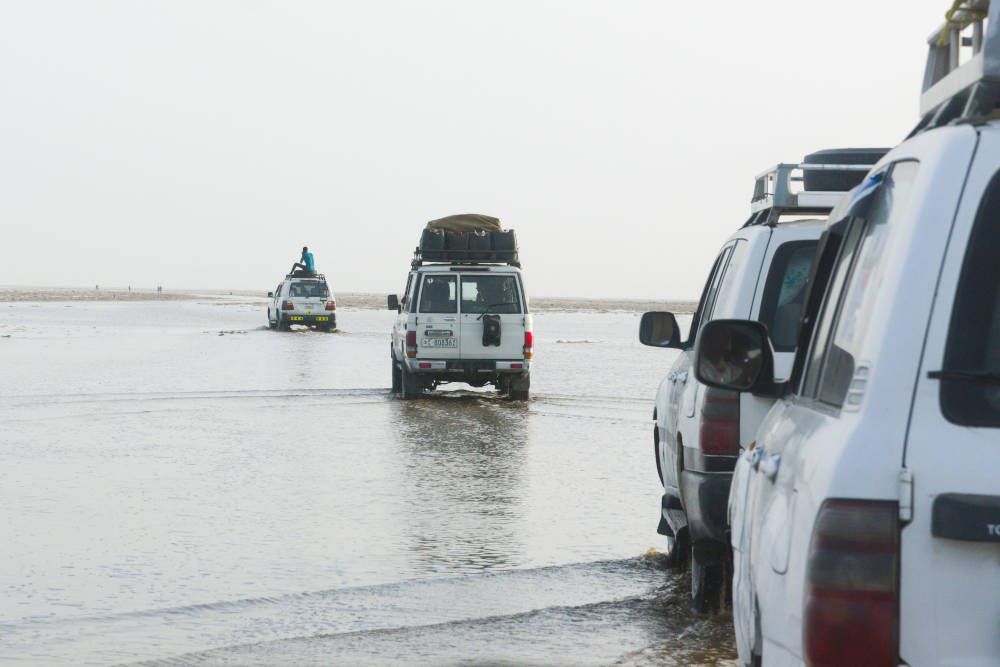 Electricity
The mains voltage in Ethiopia is 220 volt/50 Hz. However, the mains voltage can vary greatly everywhere, which can damage sensitive equipment. In general, you need a type C plug. The sockets are not always good. In some areas you may need type F plugs. Plugs of type C fit into this. You may have to consider buying a power plug adapter.
Money matters
In Ethiopia you pay with the birr (Br). There are coins of 1, 5, 10, 25 and 50, and 100 birr. There are also banknotes of 1, 5, 10, 50 and 100 birr. We advise you to bring enough cash in euros or dollars. You can exchange this at the airport, at the bank or in the larger tourist hotels. If you travel further south, you will certainly need to bring enough cash, preferably in small denominations.
In many cities, even cities of medium size, you will find ATMs. At the Dashen Bank and Commercial Bank of Ethiopia you can withdraw money with a Visa credit card, Mastercard or Maestro bank card. Although it is possible to pay by credit card in the larger and more luxurious tourist hotels, we do not advise you to do so because there is a high risk of fraud.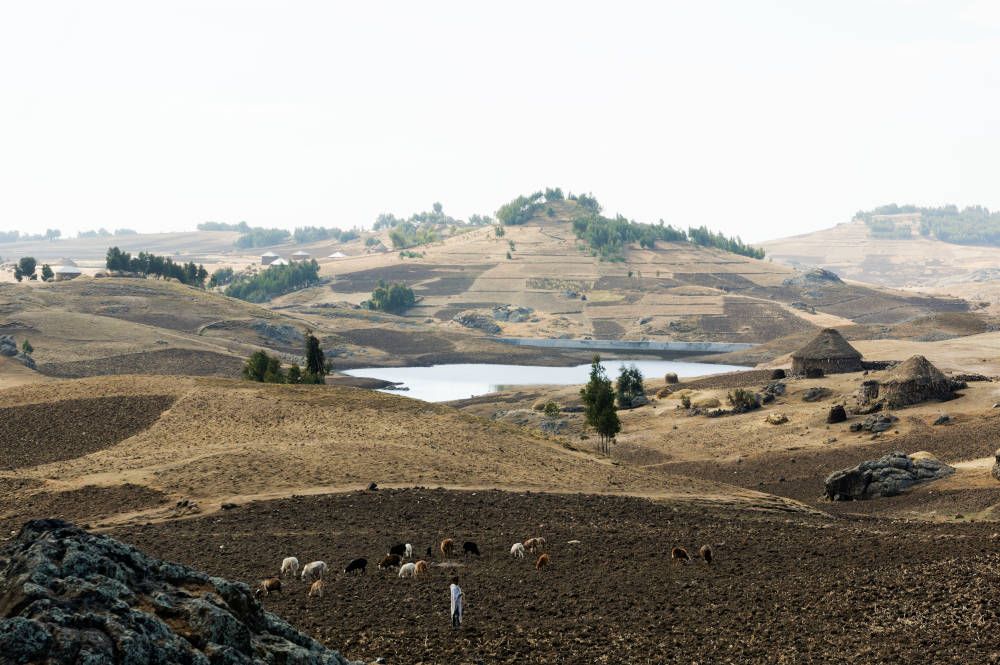 Do's and Don'ts
| | |
| --- | --- |
| Do's | Don'ts |
| A greeting is like ours: shaking hands. | Never eat with your left hand and never touch food with your left hand. |
| When there are several friends and acquaintances, they bump right shoulders 1 to 3 times. | Don't just turn down food or an invitation to a coffee ceremony. Explain it or let someone explain it in their own language with your apologies. |
| Family or very good friends greet each other with a kiss on both cheeks. | Disrespectful behaviour towards the population is not desirable. |
| Eat with your right hand. | Don't make any noise in the church or mosque. Just whisper when you want to say something to each other. |
| Dress neatly when you visit holy places like a church or mosque. So, cover your shoulders and knees. Take off your shoes. | Don't take pictures of soldiers, military objects, dams, or airports. |
| Ask for permission when you want to take a picture of someone. | In the south you are not allowed to take a picture without paying the person. |
| Try to haggle everywhere. Nothing has a fixed price, so negotiation is key. | Don't get angry if you don't get your price. Always keep a friendly smile on your face. |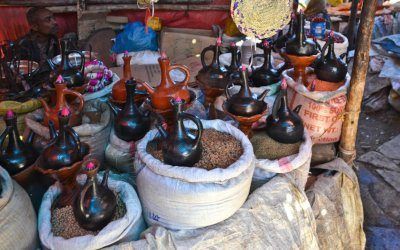 Ethiopia is the cradle of coffee. Around 300 years BC, a shepherd in the Kaffa region discovered the coffee bean. Now coffee is a major export product of Ethiopia. Coffee culture is ubiquitous in the country. Therefore, one of the...