Bali in a nutshell
Just east of the Indonesian island of Java lies the famous and beautiful Bali, also known as – and not without reason – the 'Island of the gods'. This small gem in the Indonesian archipelago has a varied mountainous landscape of volcanoes, a rugged coastline, wonderful beaches, hot springs, waterfalls and beautiful green sawah (rice paddies).
Bali is predominantly Hindu. You can see this in the circa 20,000 (historical) temples that the island is rich in! This large number is partly due to legislation that prescribes that each village has at least 3 temples. Each of those temples holds at least 2 ceremonies per year. Apart from the general public holidays there is always something to do. Except on Nyepi, the day of absolute silence.
This day usually falls in March. Police and security ensure that no one from 6 am until 6 am the next day makes a sound. Even the airport is closed that day. The only exception are hospitals. This seems like a punishment but many travellers are talking about being on the island just for this day. This is because prior to the day of absolute silence, it is a two-day long feast, both in the cultural and religious sense.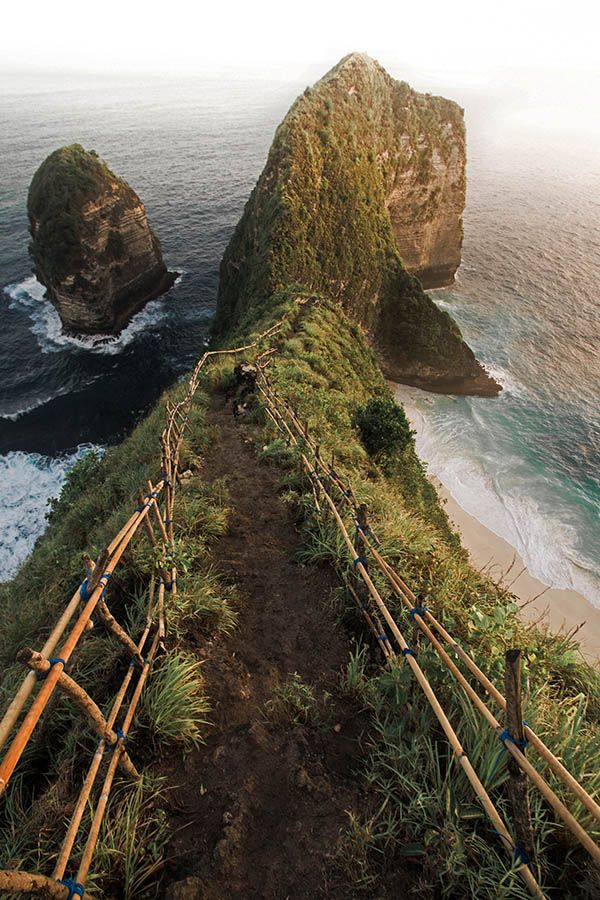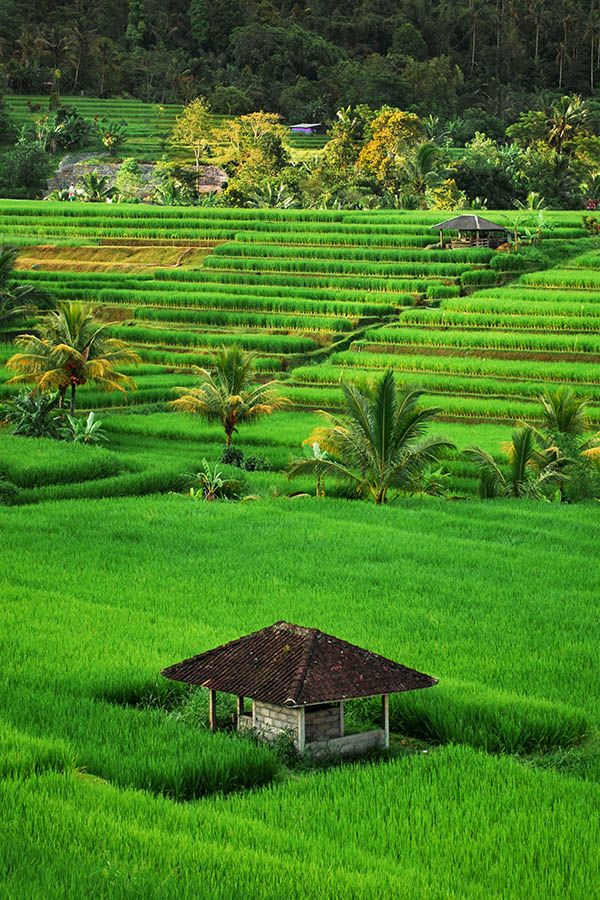 Outside Nyepi, there is a lot to do and experience on the relatively small island. As one of the most popular holiday destinations in the world, Bali has not won many awards for nothing. The island does not only appeal to young backpackers but also to more senior travellers, who want to get more out of their travel experience than – jokingly – just that refreshing Bintang while going out and getting an exotic skin colour, and this shows a lot.
South Bali
The most popular part of the island, at least among young people, is the south. Here you will find cities like the famous Kuta, Sanur and Denpasar. We left this part of the island as far behind as possible. For us, the area around Ubud in the middle of Bali was the most interesting. Also, in Ubud it can be (very) busy with tourists, but we did not find it so bad somehow.
North Bali
To the north is the quiet town of Lovina where you can spot dolphins. The staff were very friendly and helpful. However, it is a good starting point for daytrips to Singaraja or the Gitgit waterfalls. Singaraja was formerly the administrative centre of Bali. In addition to the former royal palace, you will find the temples of Pura Jagat Natha and Pura Meduwe Karang.
West Bali
The west of Bali is the quietest part of the whole island. In addition to the ferries to Java you will find the beautifully located temples of Pura Rambu Siwi, Pura Taman Ayun and the Pura Tanah Lot, the most photographed temple of Bali, among others. Unfortunately, we lacked the time to visit this part of the island.
East Bali
Where we did spend some time was the east of the island. This was near Amed and Tulamben. Apart from the good diving opportunities, this area is also the highest volcano in Bali: the impressive Mount Agung. You can climb the over-3100-metre-high volcano. You need to be in good condition! Most of the organised walks depart in the middle of the night so you can see the sun on the top of the volcano.
Nusa Lembongan
Where we have not been but what is high on our bucket list, is the Balinese island of Nusa Lembongan, located to the southeast of Bali. We want to go in that direction to dive in the right season with mola mola. This fish, also called the moonfish or clampole fish, is a bony fish of 1000 to 2000 kilos in weight and a height of 2 to 4 metres.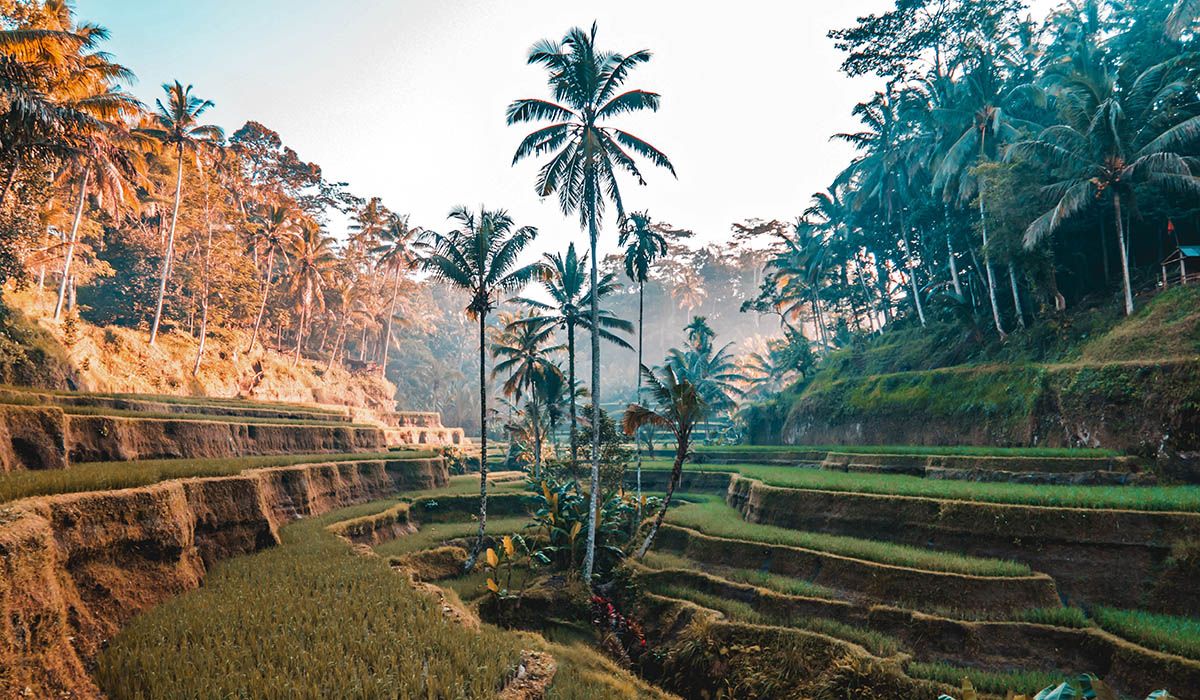 Accommodation
Bali has a bizarre range of accommodation for every wallet. From cheap hostels and slightly more expensive but wonderfully comfortable hotels, to very luxurious but expensive resorts, or even private villas with swimming pool. Because of the large offer it is not useful to make a general recommendation for a hotel or resort on this blog page. Instead, we would like to refer you to the following overview pages of accommodation in some cities in Bali:
Healthcare
There is no malaria in Bali, but there is dengue. Reason enough to protect yourself from mosquito bites. Something else to consider is the tropical sun, so you have to rub your sunscreen in well. Use sunscreen that is not harmful to the aquatic environment! Also make sure that you do not drink untreated water in restaurants or tap water in hotels. Don't even use tap water to brush your teeth!
Although the medical facilities on Bali are basically alright, most travellers prefer to be in a hospital in Jakarta, Perth (Australia) or a city like Singapore in case of major complications or admission. It is therefore not a problem to critically review the policy of your health insurance and/or travel insurance before you leave, or to have repatriation costs to other cities or countries reimbursed. Please note that in almost all cases you will have to pre-finance the consultation or medical treatment.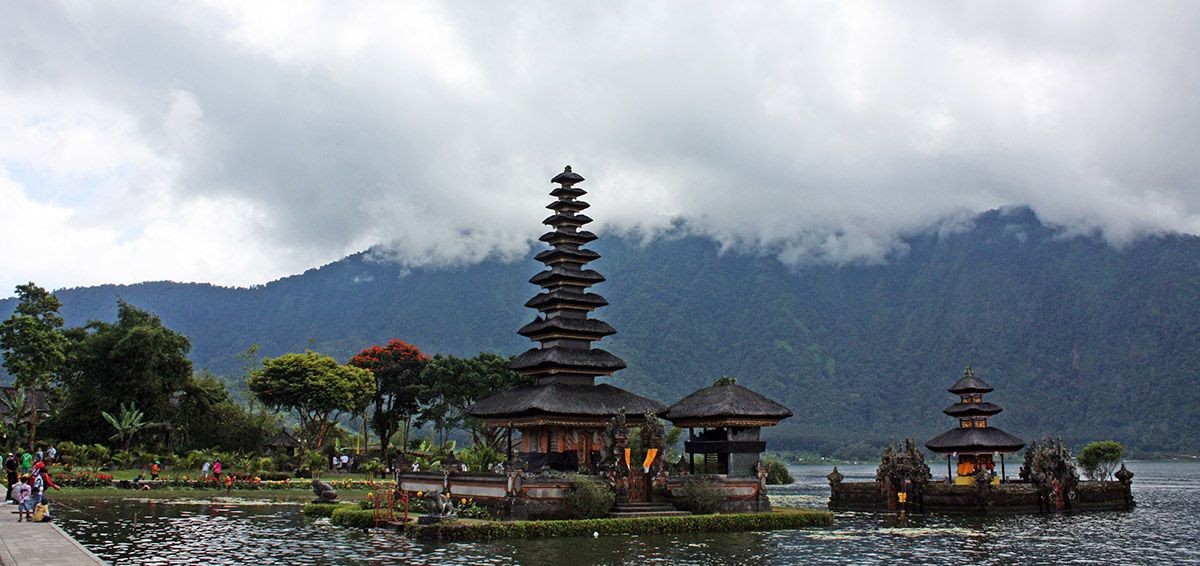 Best travel time
Bali is actually pleasant to stay at all year round. From December to March it sometimes rains heavily and the humidity is higher than in our summer and even then, you have many hours of sunshine. Although the island is not large, there are quite a few climate differences per region. The north of the island is drier than the south. In the middle of the island, especially in the mountains, it can be cloudy for a long time and you can expect rain all year round. In addition, high up in the mountains, such as Bedugul and Kintamani, it's sometimes quite cold.
Because it can be quite busy in our summer months and at the end of December because of the many tourists from Europe and Australia, our autumn and spring is a better time to visit this beautiful island in our experience.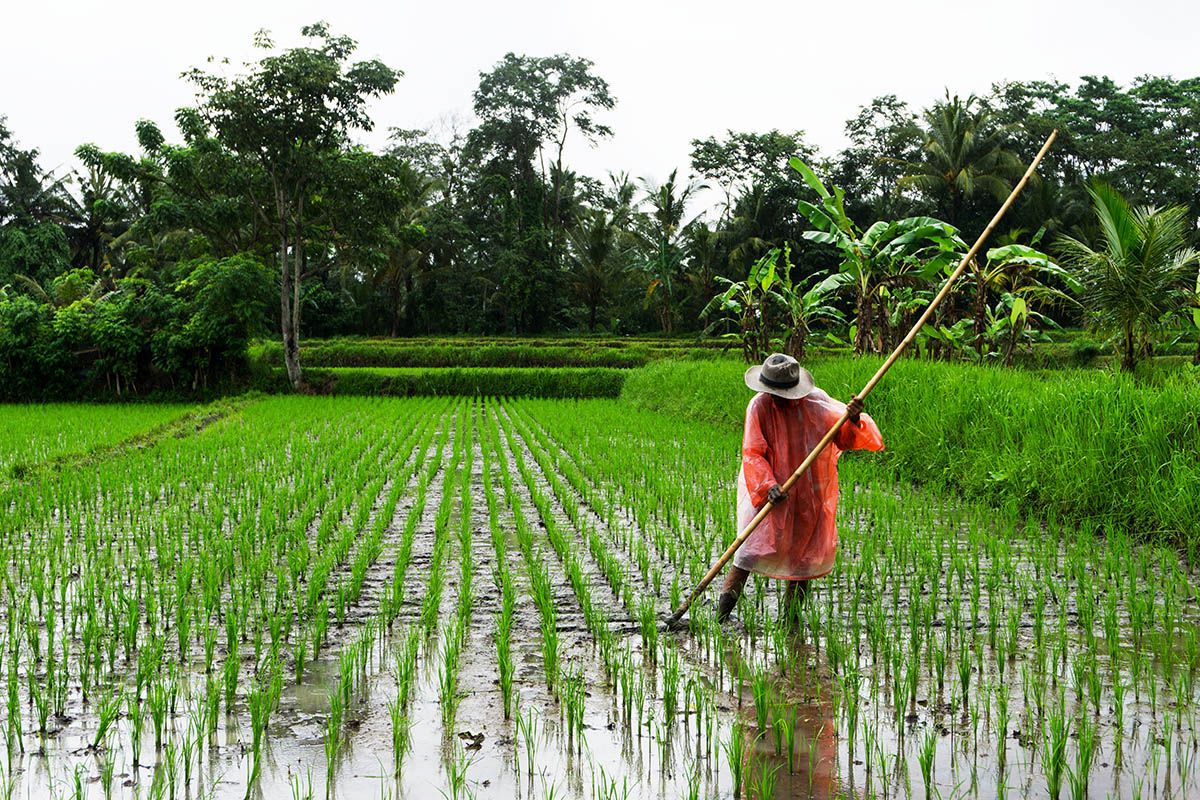 Transport
Most travellers arrive via the international airport in Denpasar on the island. From Australia, Europe and other countries in Asia there are many (daily) flights directly to Bali. But compare the costs of a ticket because in many cases you are far more profitable by flying first to, for example, Jakarta to take a flight to Bali from there. In addition, there are boat services between Java and Bali (several times a day) and various boat services (ferry, fast boat, etc.) between Bali and Lombok, Nusa Lembongan and the Gili Islands.
Once on the island there are many ways to get around. For example, you can rent a car for relatively little money, or even a car with a driver who knows the unclear traffic rules. The latter option costs around €35 per day incl. fuel.
When we were there we mainly used the so-called Perama buses, a kind of shuttle bus for tourists, with which you can travel to the most popular spots on the island. Sometimes we booked an excursion at our accommodation where we visited some of the highlights of the area with an even smaller van. Apart from other types of buses, including the so-called Bemo bus that usually drives around in the same place, you can of course also take the blue taxi.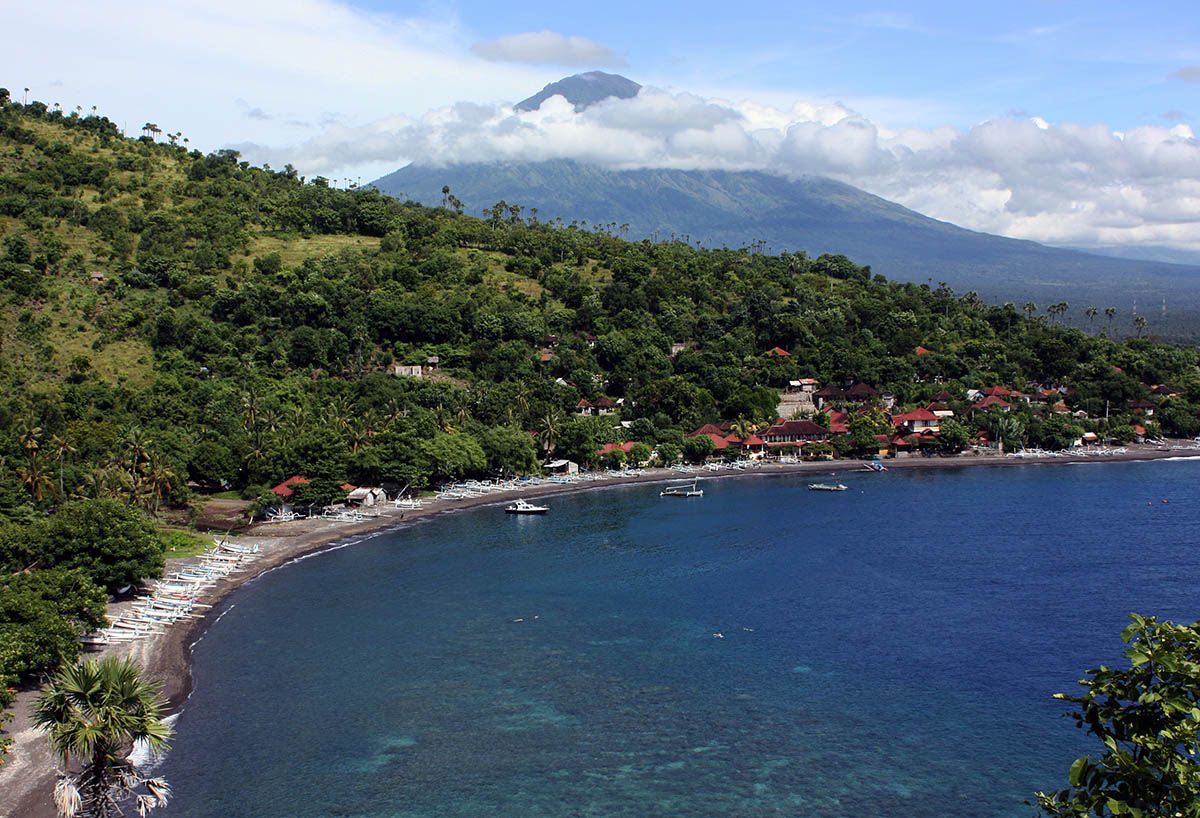 The cheapest and possibly also most adventurous way, however, is to rent a moped/scooter. Just like with a rental car, you are free to go and be where you like. If you travel as a pair, you can even choose to rent a motorised two-wheeler in view of the low rental and fuel costs. In addition to many advantages of having your own vehicle, there are a number of points to consider:
If your moped has more than 50cc, you must have an international driver's licence with you stating that you have your motor driving licence.
Wearing a helmet is obligatory, although you can see a lot of people ignoring this rule. Personally, we don't really find it practical to take your helmet with you every time you go somewhere inside.
There are quite a few rentals who try to take advantage of unsuspecting tourists. Take some pictures of the moped on the rental, before you actually rent the moped. If the owner complains afterwards about alleged damage during the rental period, you can show that the damage before you rented had already occurred.
A deposit usually has to be paid. Issuing your passport is NOT included!
Although in many cases damage or injury is insured by your travel insurance, it can do no harm to also take out insurance for the moped.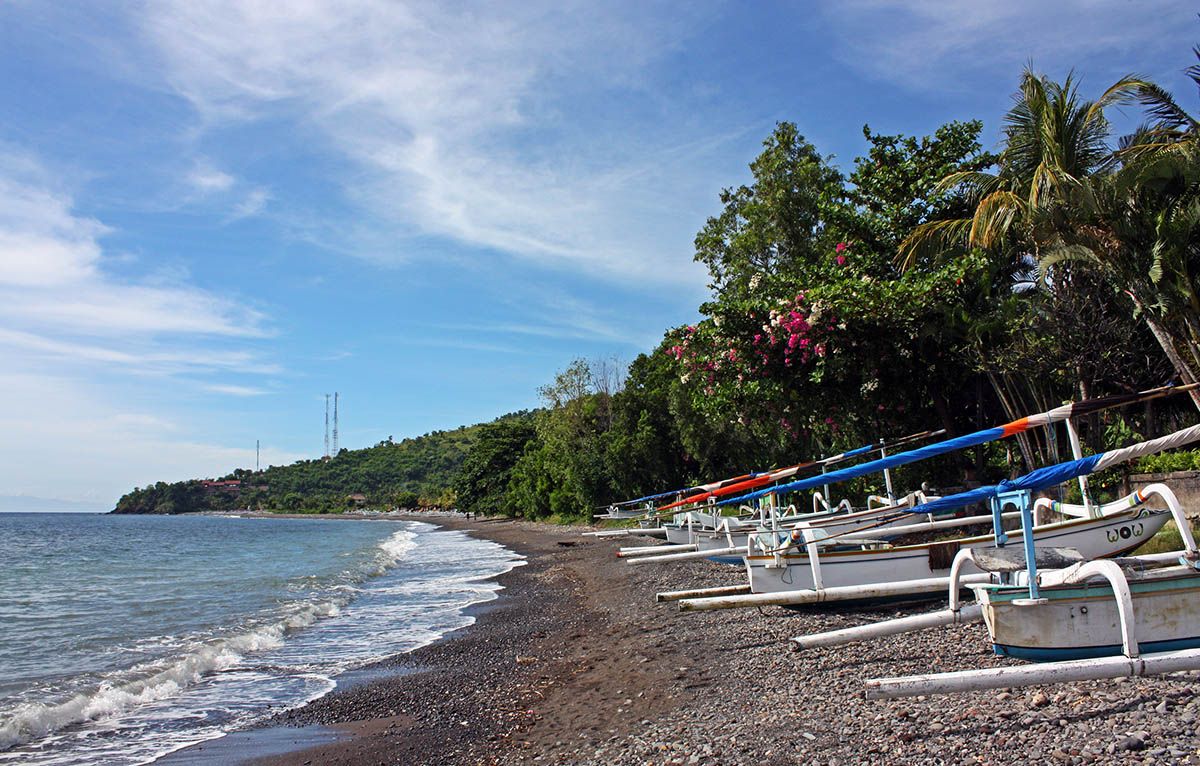 Highlights
Although Bali, especially in comparison to islands like Kalimantan, Sumatera and Sulawesi, is not a large island, it has a lot to offer. From many temples and other historical places like the elephant cave (Goa Gajah), to volcanoes, waterfalls, hot springs and sawah (rice fields), and so on.
With a short stay of less than two weeks, you may want to make the most of the many excursions that are offered everywhere and by everyone. This is an effective way to see much of the island in a short time. On the Perama Tour & Travel website, one of the many tour operators on the island, you will find a large number of excursions that they can arrange. During such an excursion you will spend a large part of the day on the road and visit many interesting locations. One of the advantages of joining such an excursion is that you usually do this together with other travellers, which is not only fun but also useful because you can exchange many travel tips and ideas.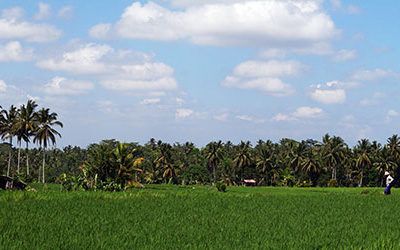 Recently we were back in Bali. The island of the gods has much more to offer than you can experience on just one holiday. One of the highlights of our second visit was an e-Bike ride through the countryside near Ubud. We found that Ubud,...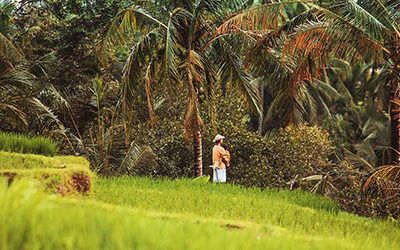 What struck us when we were on Bali, is the enormous number of rice fields (sawahs). The fertility of the land, the mild climate and the ample access to fresh water are the reason for this. Because of the hilly character of the island, most...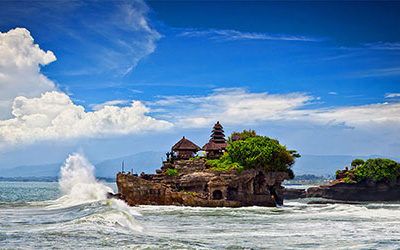 Apart from beautiful green sawah (rice paddies) and (active) volcanoes, Bali is known worldwide for its countless Hindu temples. As mentioned in our Bali blog, every village has to build and maintain at least three temples, but most of the...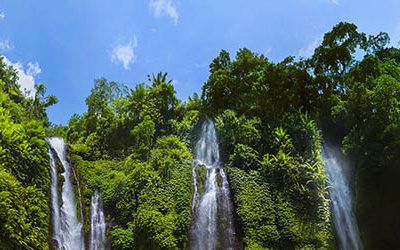 In Bali you can admire a lot of waterfalls, some nicer than the other. Below is a small selection of some of the waterfalls that you simply must see. The waterfall of Sekumpul Sekumpul is the highest and perhaps the most beautiful waterfall in...
Our favourite thing on Bali is without a doubt the super cosy town of Ubud. Or actually we should say: the super cosy 14 villages, because that is what Ubud actually is. Over the past 10 years Ubud has grown at the seams due to the large...