Hikes along sawahs and volcanoes
If you are thinking of Bali, you may not think of going on (long) hikes right away. The beautiful, tropical nature of the mountainous island full of waterfalls, sawahs (rice fileds) and volcanoes, however, lends itself perfectly for fantastic walking tours!
The best season for hiking in Bali is from May to September. This is because you have the most chance of sunny weather in the mountains and because the paths are not muddy or slippery.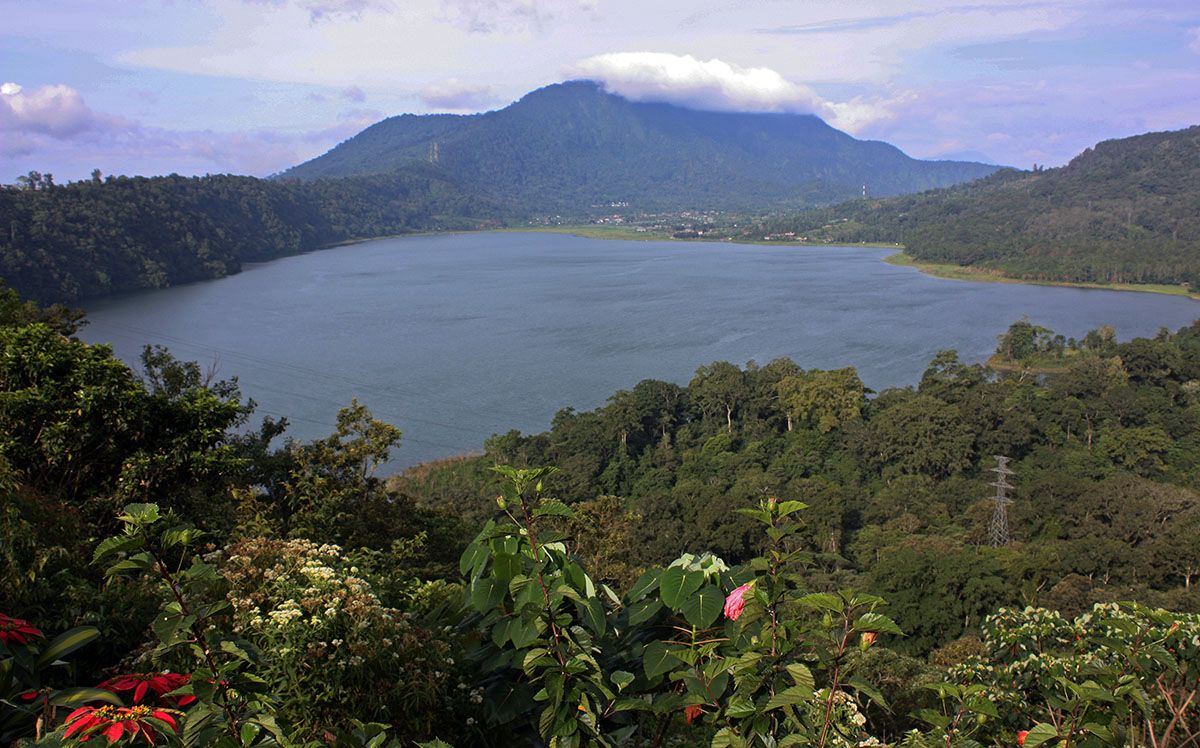 Selection of beautiful hikes
Below you will find only a small selection of different walking tours for inexperienced and experienced hikers, which are particularly worthwhile.
Hikes through the Sambangan jungle in the north of Bali
This tour starts at the car park at the Sambangan Secret Garden Waterfall. You actually have two walks that you can do there: the first takes 3 to 4 hours where you will see three spectacular waterfalls. The other walk takes 8 hours. You arrive at 8 different waterfalls. They are lovely walks along the rice fields and through the Balinese jungle.
The ridge of Campuhan
This is a simple but beautiful walk over a paved path in the Ubud area. The short walk of about 2 km starts at Hotel Ibah where you will also find signposts. Tip: take the walk early in the morning at a time when it is not so hot, and then you can have breakfast at the Karsa Cafe at the end of the path.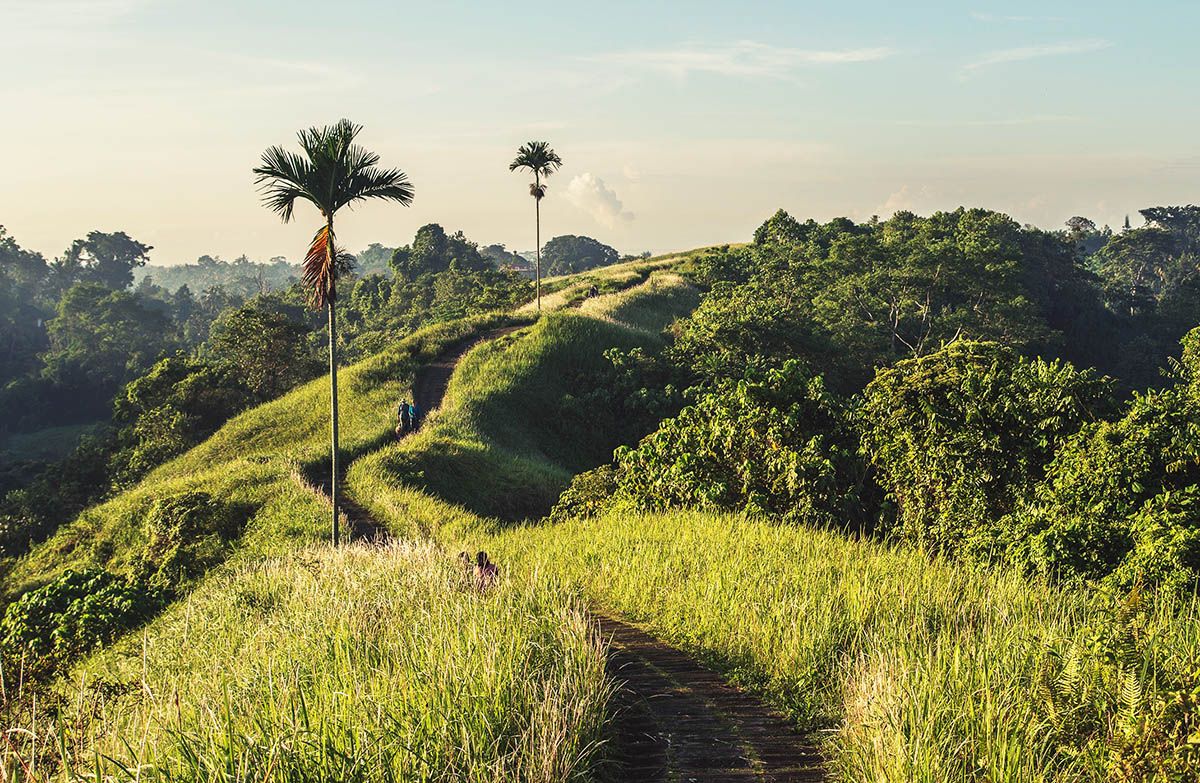 Mount Batur hike
This active, over 1700-metre-high volcano, also called Gunung Batur, offers one of the most famous hikes in Bali. Just like many other volcanoes in Bali, you will experience the most beautiful walking experiences when you watch the sunrise from the top.
The not-too-easy route starts in Pura Jati or Toya Bungkah at Lake Batur. Depending on your condition and experience you will be at the top in two to three hours. Here, you will be treated to a beautiful view over the lake of Batur and some other mountains, namely the Agung, Abang and Rinjani. The advice is to do this with a guide, although you can also do the walk independently.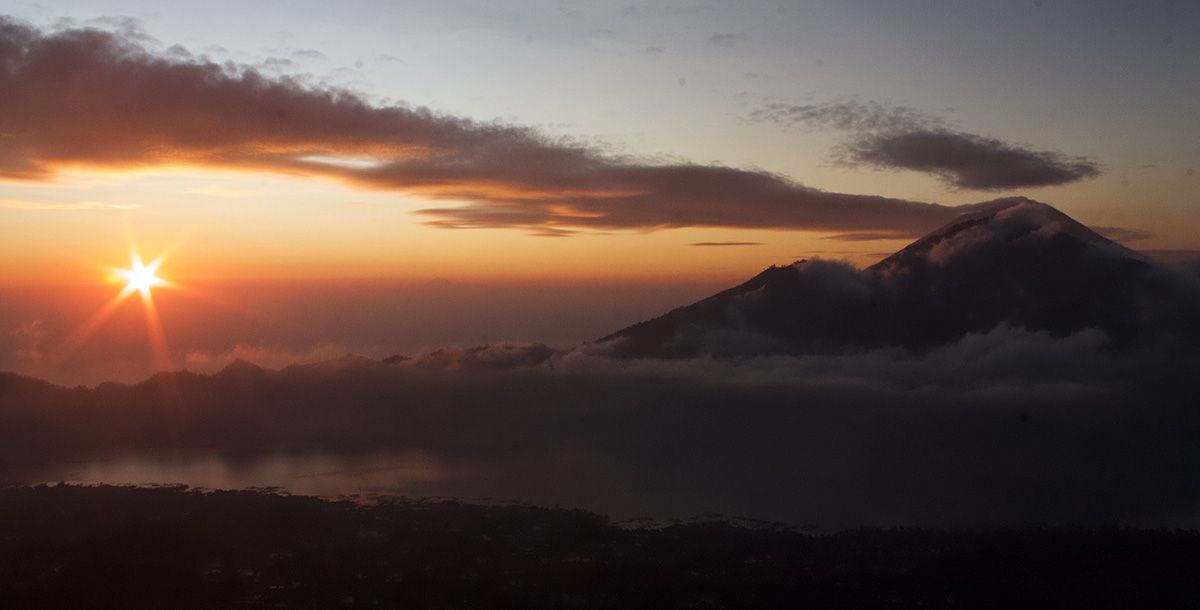 Hikes in the jungle of Munduk
The area around Munduk is one of the best places in Bali for hiking. There are 12 fantastic routes to take. Some of these walks are simple enough to do without a guide. This does not mean that with a guide is always preferable because he knows the area well and for relatively little money you can learn many interesting facts. One of the walks you can do is the so-called 'walking trek' of a couple of hours that brings you to two waterfalls. Another walk is the six-hour and reasonably intensive 'Dutch Colonial trek'. These include the first guesthouse in Bali, Balinese villages with rice paddies and coffee plantations.