The emerald green Sawahs of Bali
What struck us when we were on Bali, is the enormous number of rice fields (sawahs). The fertility of the land, the mild climate and the ample access to fresh water are the reason for this. Because of the hilly character of the island, most rice fields are built against slopes by means of terraces. The result is a beautiful landscape of emerald green terraces bordered by coconut palms, cascading and bending with the shape of the hill. Rice cultivation in Bali has traditionally been small-scale, with many sawah under personal management and use.
Many walks you can make on the island lead you past such small-scale sawah. They provide beautiful photo opportunities and the desired variety in the landscape. Some of the larger sawah are even a tourist attraction. Perhaps the best example is Jatiluwih, which was once a candidate for the UNESCO World Cultural Heritage List. Below is a small selection of the many beautiful sawah that you can admire on Bali.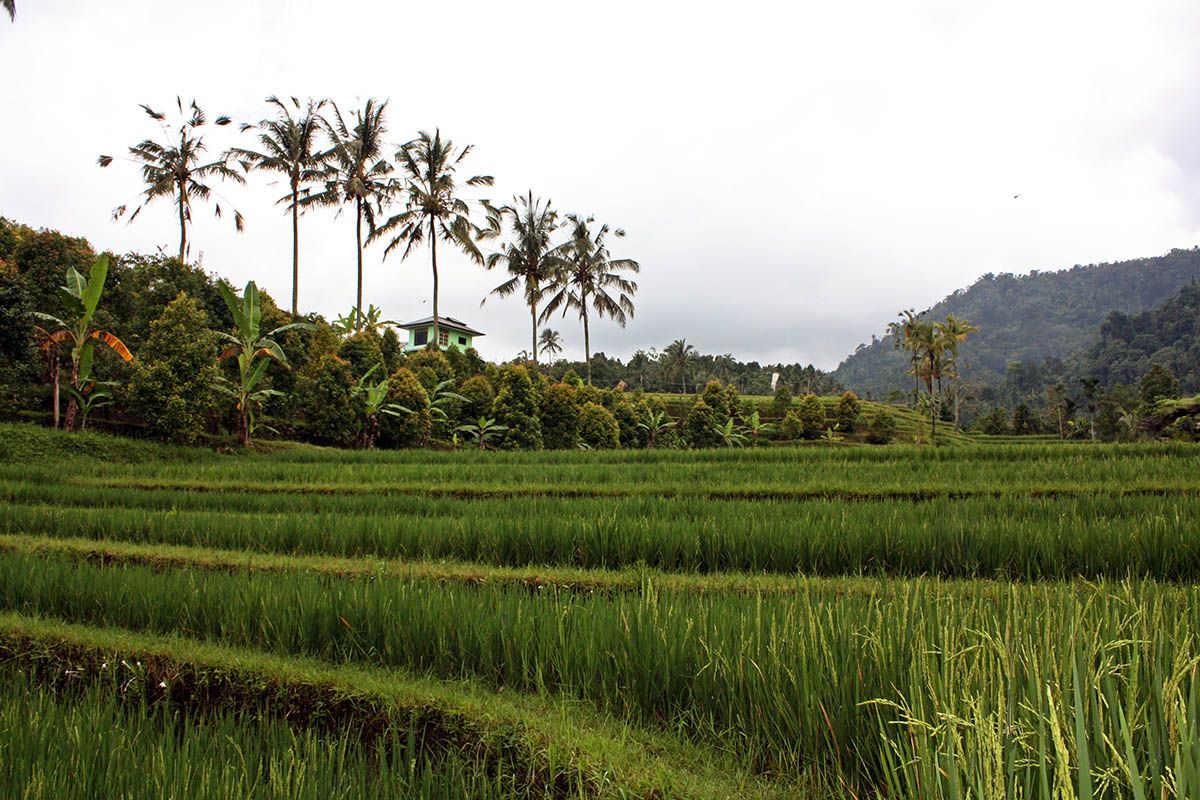 Sawahs of Jatiluwih
The more than 600 hectares of rice fields of Jatiluwih are located on the southern slope of the Batukaru Mountains in western Bali. The sawah are the largest and according to many the most picturesque of Bali.
Tegalalang
Tegallalang, located near the centre of Ubud, although smaller than Jatiluwih, is very accessible and in a word: beautiful! Personally, we find these rice fields even more beautiful. Watch a video of the sawah of Tegalalang on YouTube.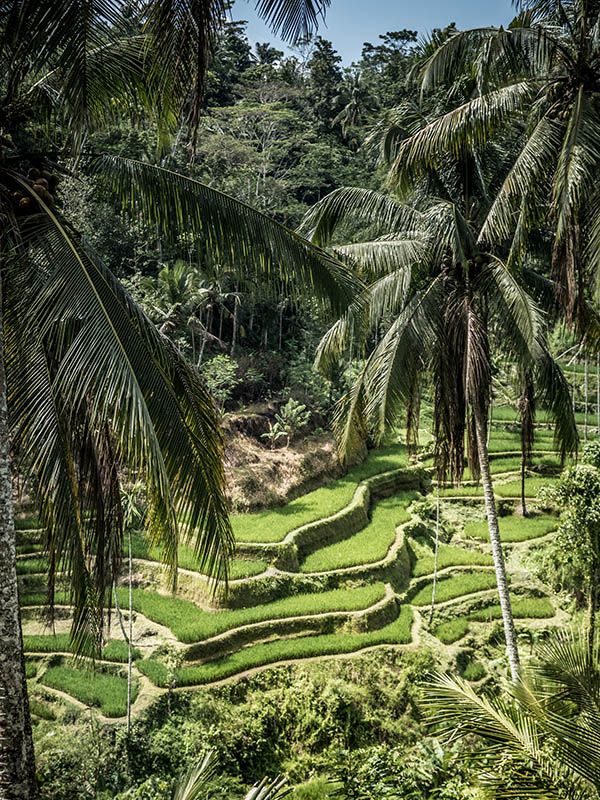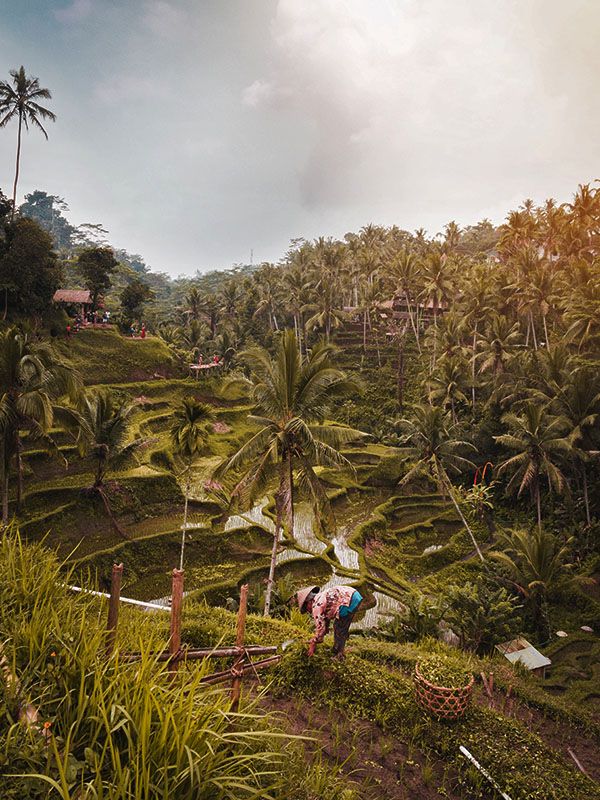 Sawahs of Pupuan
The farming hamlet of Pupuan is located near Jatiluwih. Besides beautiful-looking, super-green rice terraces you will find cocoa, coffee and fruit plantations. You can also take fantastic walks in the nearby, tropical forests full of waterfalls and streams.
Sawahs of Munduk
The area around Munduk not only offers an amazingly beautiful landscape of riding terraces but also one of the most beautiful waterfalls of Bali, some beautiful walks and perfect opportunities for cycling. As far as we are concerned a sawah that you definitely should not miss.