Diving the USAT Liberty in Tulamben
During our visit to Bali we did several dives. We found the dive sites okay, but less spectacular than for example in Sulawesi and Raja Ampat. One dive site did stand out, namely the wreck of the USAT Liberty. The wreck of 125 metres in length is a must for every diver who goes to Bali. It is not for nothing that this dive site is the most famous in Bali.
The USAT Liberty was an American cargo ship that was hit by a Japanese torpedo in 1942 while passing through Australia to the Philippines. To save the cargo, the ship was towed by an American and Dutch cruiser and stranded near Tulamben in the east of Bali. The eruption of the nearby Mount Agung in 1963 caused the ship to become detached from the beach and end up where it still is today.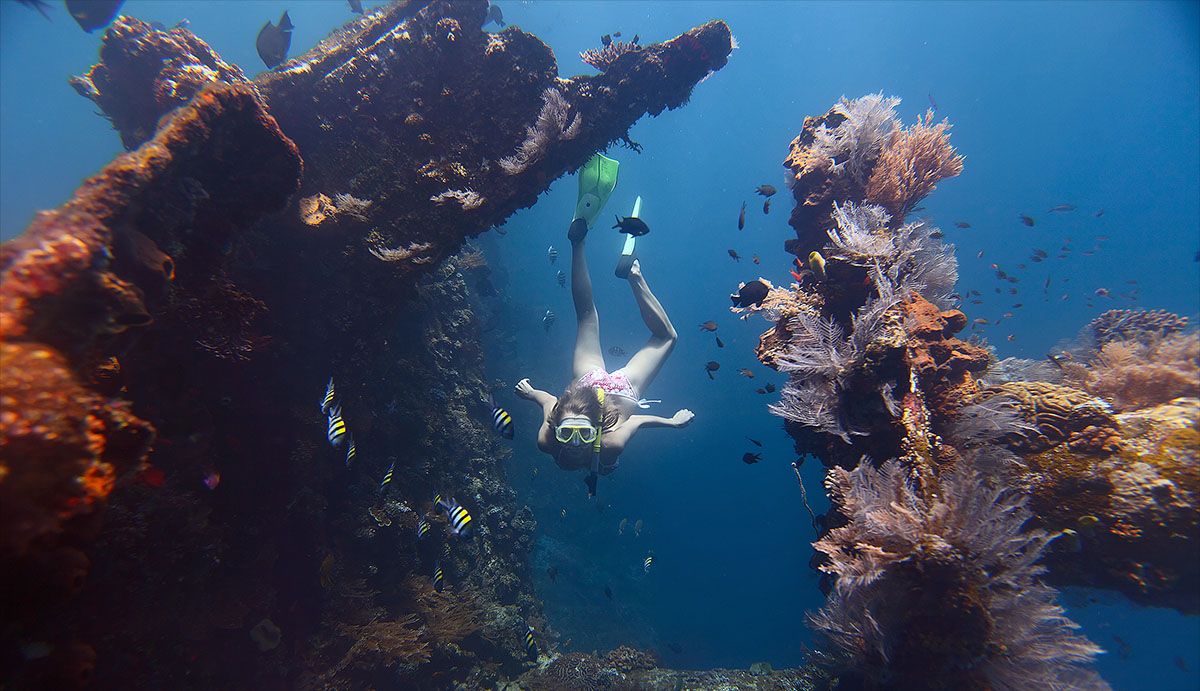 One of the reasons that the ship has become a popular dive site is that the dive site is easily accessible for almost every diver. The fun starts at a depth of 7.5 metres and continues to over 30 metres. And it is not only the imposing wreck that steals the diver's heart, but also the fish-rich environment including napoleons, mackerels, humpback parrotfish, sweetlips, lots of tubular eels and even the pygmy seahorse!
There is usually little current and visibility is good at 20 metres. The advice is to arrive early in the morning or later in the afternoon because it is too busy during the day. If you have dived, do another one on the wreck as the ship is so big that you need at least two dives to get to know it a little. Preferably do your second dive in the dark.