The beautiful waterfalls of Bali
In Bali you can admire a lot of waterfalls, some nicer than the other. Below is a small selection of some of the waterfalls that you simply must see.
The waterfall of Sekumpul
Sekumpul is the highest and perhaps the most beautiful waterfall in Bali. Just the walk of 100 metres to it is great. You will come across some temples, sawah, orchards and monuments. Don't forget to wave back to the friendly, local residents. Watch a video of the waterfall of Sekumpul on YouTube.
Aling-Aling
The waterfalls of Aling-Aling, just south of Singaraja, are often used as a stopover among the many excursions you can do in the north of Bali. The walk leads to it along some sawah. After a big descent you will see the 35-metre-high, beautiful waterfall. It can be slippery here, so be careful. Watch a video of Aling-Aling on YouTube.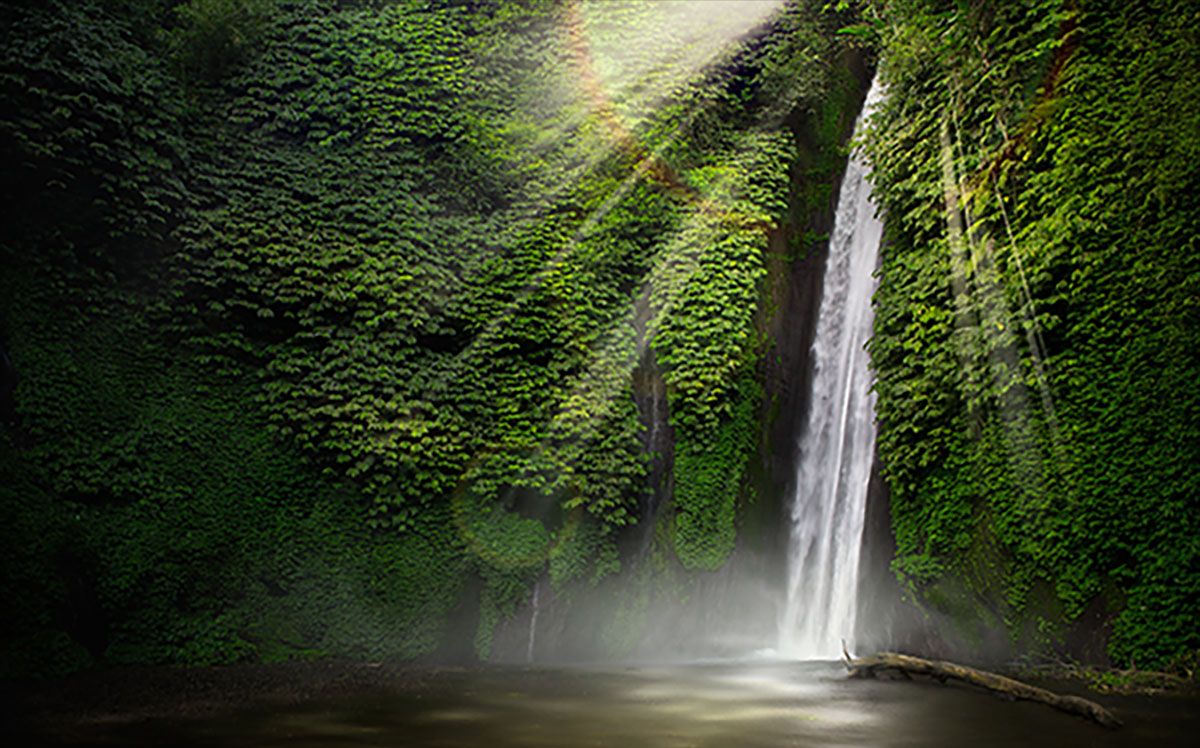 Gitgit
Gitgit is one of Bali's most popular waterfalls, located 6 miles south of Singaraja in the north. Like Aling-Aling, Gitgit is on the route of many tourist routes. The walk goes on a wooden boardwalk that has been built over a small, narrow ravine and cold-water streams. Watch a video of Gitgit on YouTube.
Banyumala
The waterfalls of Banyumala, which are also known as the yellow waterfalls by the locals, are located in the green valleys of Wanagiri in the north of Bali. The walk towards them takes a little longer than most popular waterfalls. The path to the foot of the waterfall is carved into the hard bottom and equipped with bamboo railings. Watch a video of Banyumala on YouTube.
Niagara Munduk
The waterfalls of Munduk are also known as the Niagara Falls of Bali. The 15-metre-high waterfall is truly spectacular. But this is also true for the immediate surroundings! Jungle, paddy fields and the beautiful mountains of Bali lie before you. Watch a video of Niagara Munduk on YouTube.