In the central highlands, lies the small village of Quilotoa. The most famous sight is the "Laguna Quilotoa", a crater lake surrounded by a volcanic mountain. From the mountain, you can see the lake more than 300 metres below. The water has a beautiful blue-green colour and seems to be of a gigantic depth, at least 250 metres. The locals believe it is bottomless, we didn't check it!
From the village, you walk down a path to the lake and you can rent a canoe and paddle around the lake. It takes half an hour to get down and count on a little more than an hour for the trip up. To enter the village of Quilotoa and visit the lake, you have to buy a ticket at the entrance to the village.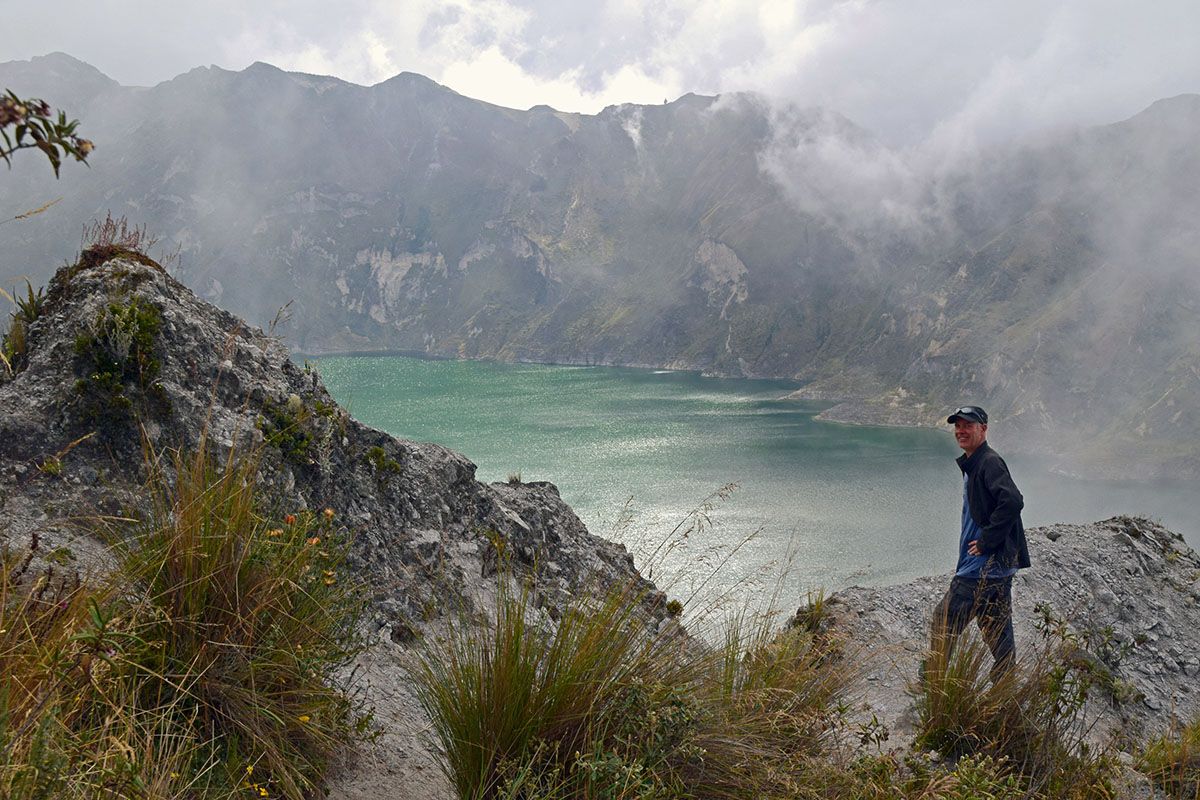 Hiking around the lake
It is even more special to walk all around the lake over the ridge. There are some steep parts in it, so it is quite strenuous. Along the way, you have several beautiful views, you see the Cotopaxi in the distance when it is clear. However, the view of the lake is especially beautiful and completely different on each walk. On the way, you pass stalls where the locals sell some souvenirs, drinks and snacks. In total, the trip takes half a day at least. We started in the afternoon and just before dark were back in the village. As a fog came up in the last part of the trip, there was a very mystical atmosphere and it was great.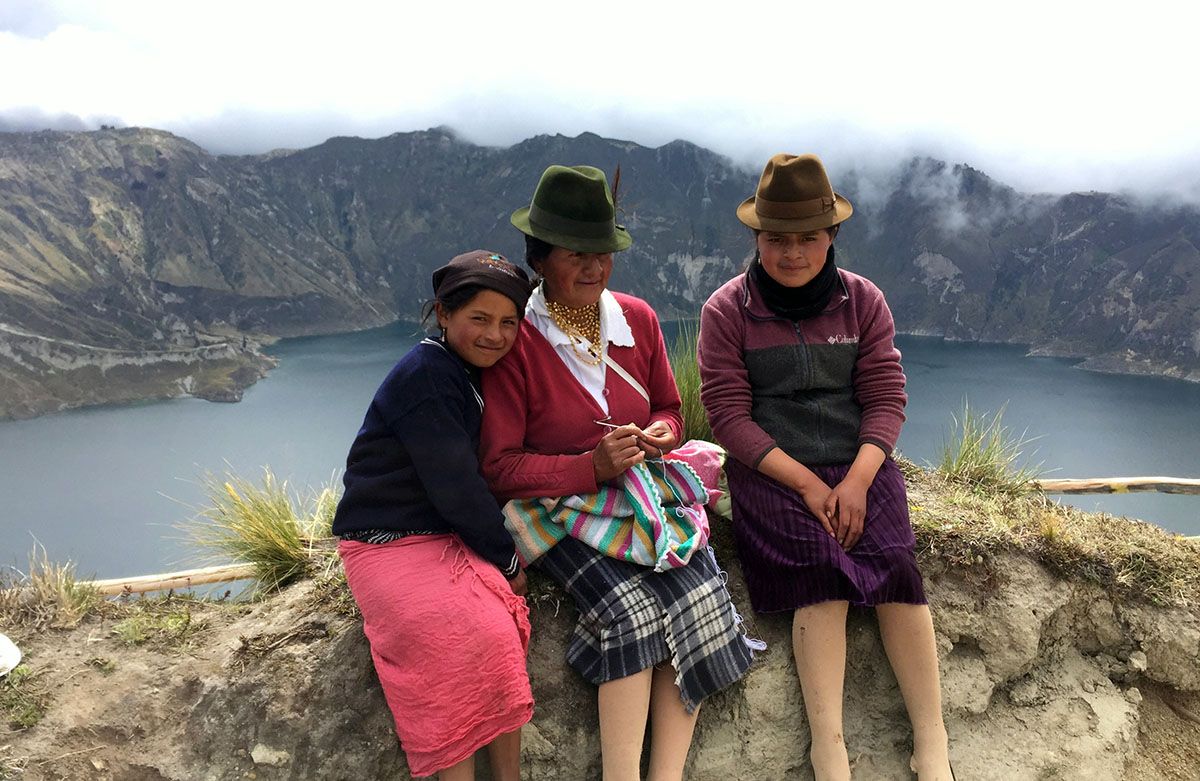 Quilotoa Loop
Quilotoa itself does not have many special accommodations. We slept in Alpaca lodge ourselves and found this our worst stay in the whole of Ecuador. The restaurants are not good either just average. Still we found it a nice part of our trip through Ecuador, especially because the next day, we went on a long walk to the next village. The views are beautiful during such a trip. It is useful to do this with a guide because the directions are bad. If you have a lot of time, you can also do the so-named "Quilotoa Loop". You visit a number of villages in the area, where there are real traditional indigenous markets. Count on the fact that transport on site is difficult to arrange. Buses run irregularly. So, be well informed on how to best do the walk. We had no time for it, so cannot advise you on how to best do the Quilotoa Loop.