If you like adventure and outdoor activities, Banos is the place to be! You can enjoy the beautiful surroundings in various ways. You can go on a beautiful mountain bike tour along seven spectacular waterfalls. You are actually only descending so it is not very strenuous. The views of the waterfalls are fabulous. In Banos, you can rent mountain bikes on every street corner for a small amount. Check that if everything works well, especially the brakes. During the trip, you ride on the public road. You see very narrow, dark tunnels several times. For cyclists, there is a by-pass, which you cycle around the tunnel and thus prevent dangerous situations. In the Pailon del Diablo, a kind of waterfall park, you can zipline and cable car over a large abyss. There is also a large and very wobbly suspension bridge. If you do not like cycling, you can also rent a private taxi. As such, you can still visit the waterfalls.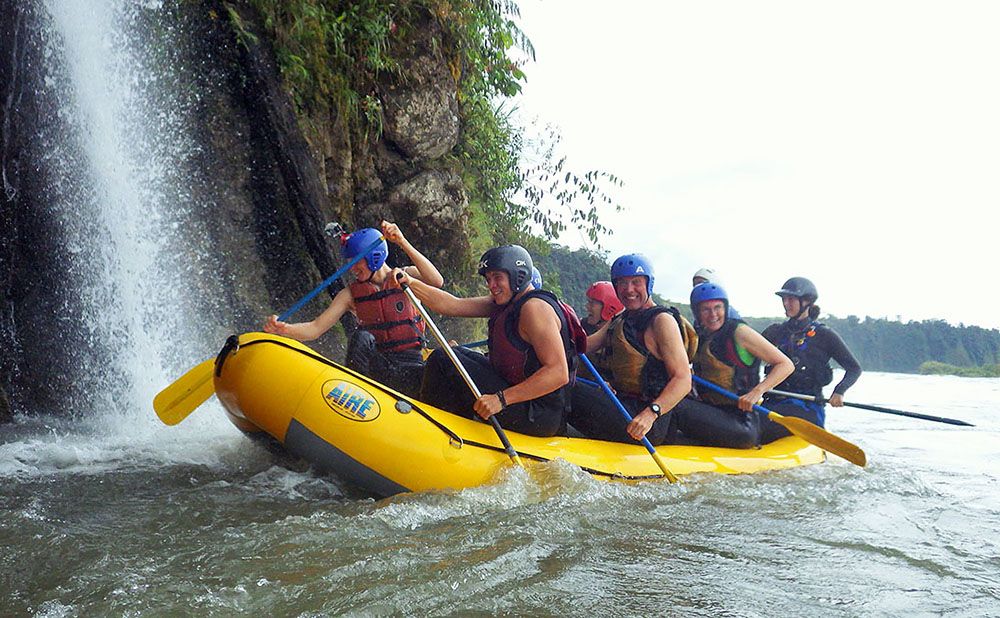 Rafting over the Rio Pastaza at Baños
When we were in Banos, I was celebrating my 55th birthday. My wife wanted to surprise me and had put us down for a raft trip over the Rio Pastaza. When we got the explanation about the safety instructions, we raised our eyebrows. It wouldn't be that bad, would it? It turned out that the river has class 3 & 4 rapids. Class 5 is the maximum level. When we were in the boat, we noticed that those safety instructions were really serious. The water whirled violently at several points and we went up several times almost perpendicularly because of the force of the water. Naturally, you sometimes fall out of the boat. If you follow the safety instructions carefully, nothing will go wrong.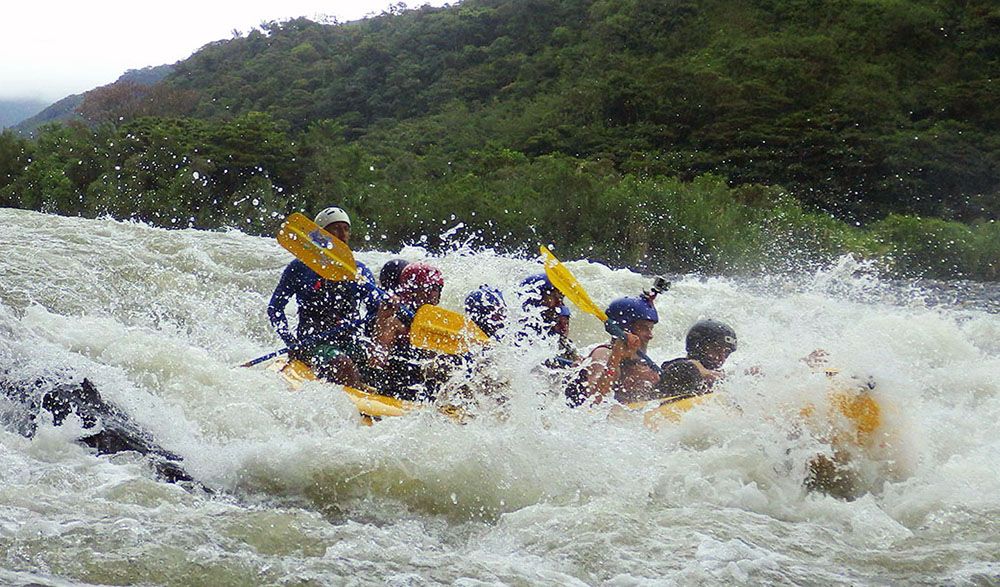 We had an adrenaline rush birthday with a regular full body dipping in the water! We booked the raft with Geotours. They are very well regarded. Besides an experienced guide, an assistant goes along in the boat. In addition, there are emergency services in the kayak with them, to intervene when really necessary. The people in the kayaks also take a lot of pictures and videos, which you get afterwards for free on a USB stick. Furthermore, the material is well looked after and the instruction in advance is clear and extensive.
Thermal baths 
Is this all too crazy for you? You can also enjoy the thermal baths. Do this preferably in the evening, it is nice and cool outside and the hot springs are soothing. Don't step straight into the one where it is quietest; this is probably the hottest one and you'll only be able to stick a couple of seconds in that glowing hot water!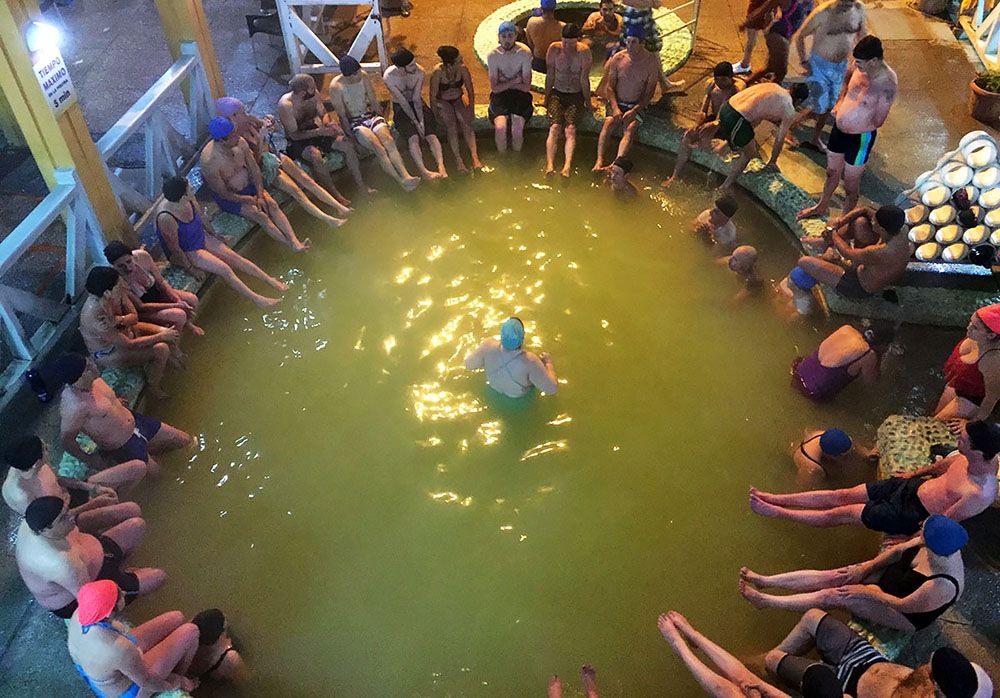 Finally, it is fun to use the swing at Casa de Arbol. There are three large swings where you are pushed by the staff. In addition, there are two "self-service swings" that have a shorter range. If you're lucky, someone will take a beautiful picture that looks like you're swinging over the jungle.
If you have stiff muscles after all your exertion, you can enjoy a massage in one of the many spas in Banos. You'll feel good as new again after that.