Cycling or walking at the Cotopaxi Volcano
In the Cotopaxi National Park, the volcano of the same name is the main attraction. In clear weather you can see the volcano from afar, high above the surroundings with a beautiful white snow covering at the top. In the park, it is very quiet during the week. The weekends are much busier because there are many day visitors from Ecuador who come to visit. We stayed in a beautiful hacienda called "El Porvenir". This beautiful authentic building is located about four kilometres from the entrance of the National Park. The view of the volcano is perfect from the hacienda. In the common room, you can warm up by the fireplace and they will immediately offer you herbal tea to prevent altitude sickness. There are various types of accommodation, from dormitories to private rooms.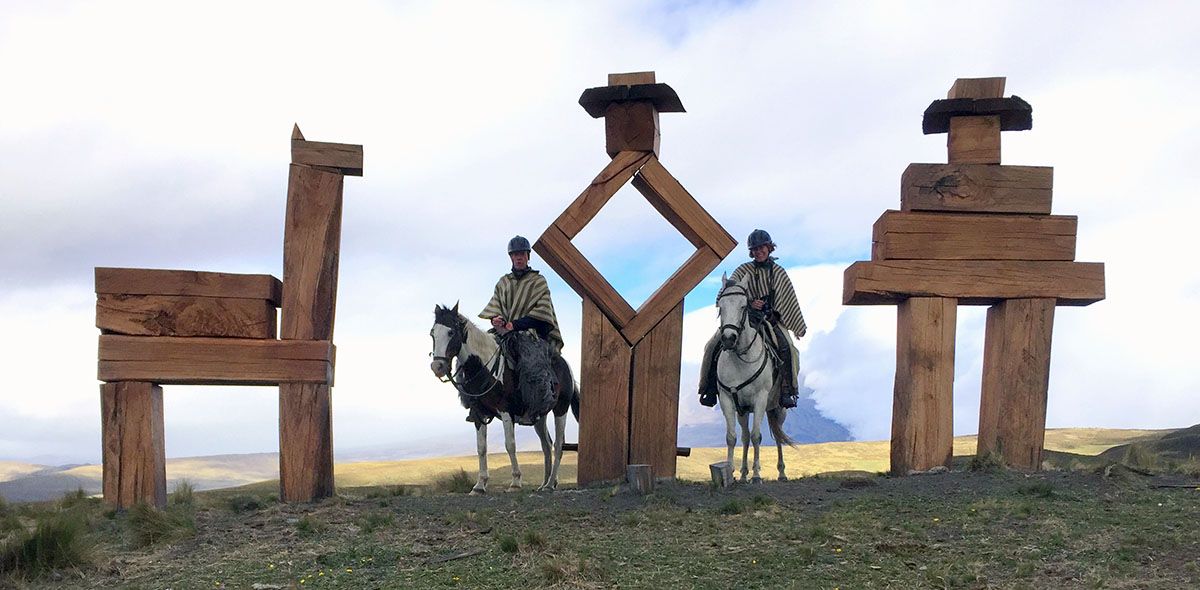 Visiting the Cotopaxi Volcano on horseback, by bike or hiking
Thanks to our hacienda, we explored the area in different ways. We went on nice walks and on horseback, traditionally dressed, to various viewpoints. We also cycled by mountain bike to the National Park. The trip there was quite hard. The unpaved road inclines slightly and because you are at high altitude, you are quickly out of breath. It is wise to stop regularly and certainly not to go too fast. At the entrance of the park, you have to register. During our visit, the volcano showed some slight activity so only a few paths were open. What's more, since the last eruption of the volcano in 2016, you are no longer allowed to climb the volcano. Not that we needed to by the way!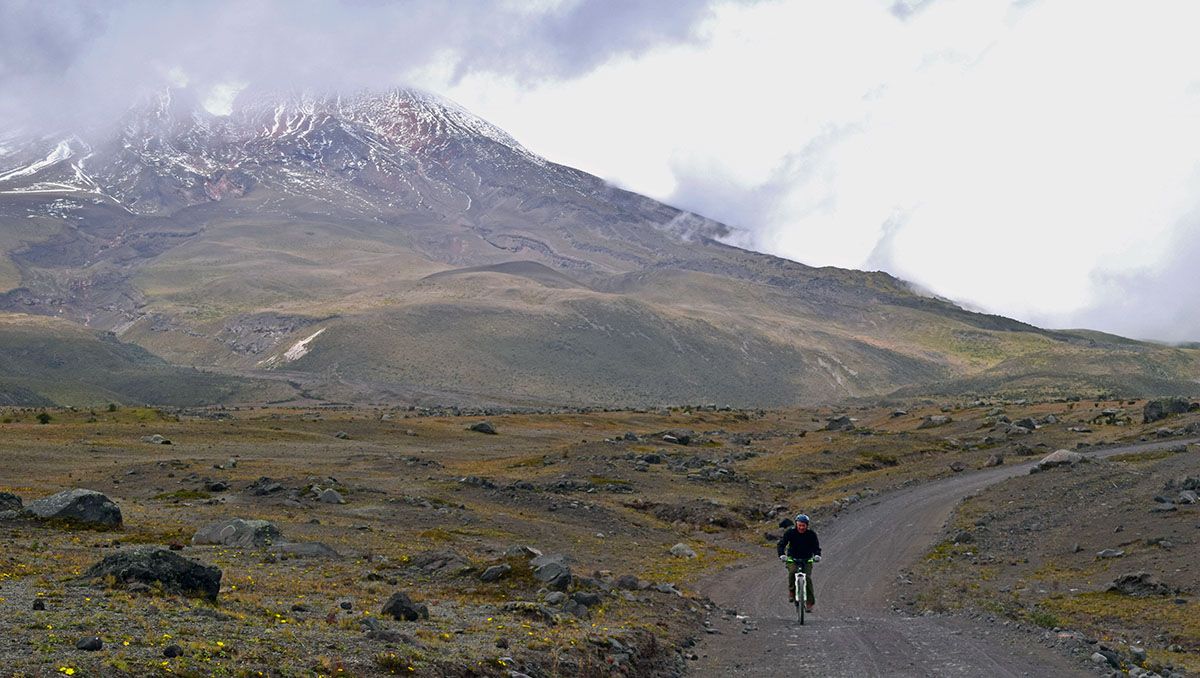 Unfortunately, we didn't like the weather: it was very cloudy and foggy that day. Therefore, the perfect picture of Cotopaxi could not be taken. However, the surroundings were beautiful. We went on a nice walk at a lake with beautiful views. The way back was lovely, slightly descending as you cycle back, which fortunately does not take any effort.
At the hacienda, you can rent mountain bikes. They have good equipment and you get a helmet and gloves. They also provide horseback riding, where you get a traditional poncho, trousers and cap. Unfortunately, the guide does not speak English. For walks in the area around the hacienda, simple route maps are available. Make sure you have warm clothing with you, because it can be very gusty and the temperature is often not that high.