The Sierra Negra volcano on the Galapagos islands
From the village of Puerto Villamil on Isla Isabela, one of the Galapagos islands, you can visit a very special volcano, the Sierra Negra. In about 45 minutes, you drive by car (choose a car instead of an open truck, this is dangerous) to the starting point of the 12 km-long walk that takes about 3 hours in total. The walk is long, but not complicated because the climbs and descents are very gradual. For an extra fee, it is also possible to go by horse.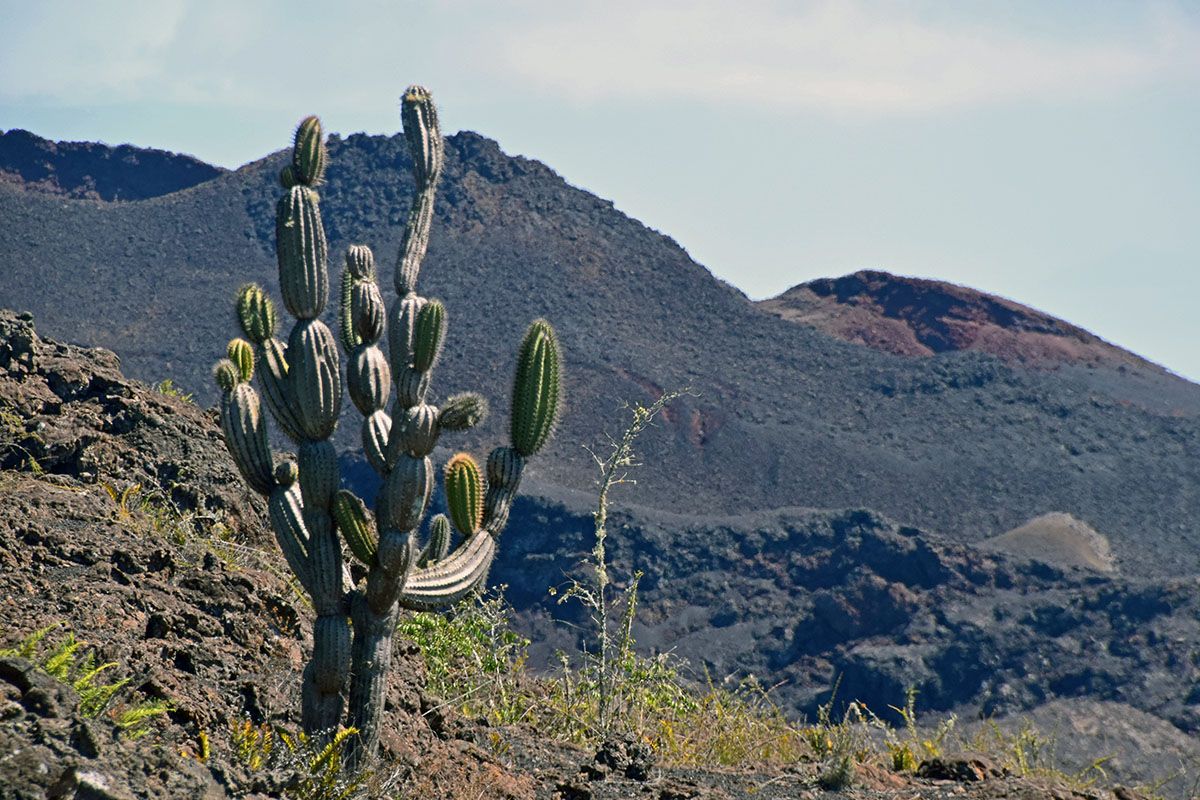 The enormous Chico volcano crater on the Galapagos islands
The Sierra Negra Volcano has the second largest crater in the world (the largest is the Ngorongoro volcano), with a diameter of about 9.5 km and a depth of 90 metres. You can then walk to the Chico volcano. This volcano offers spectacular views over the incredible moonscape.
The volcano is still active. The last eruption was in 2005. The guide will show you how to recognise fresh lava streams that came out of the crater. It seems to be the case that the eruptions of this volcano are never violent. Still it seems better not to visit it when it is very active.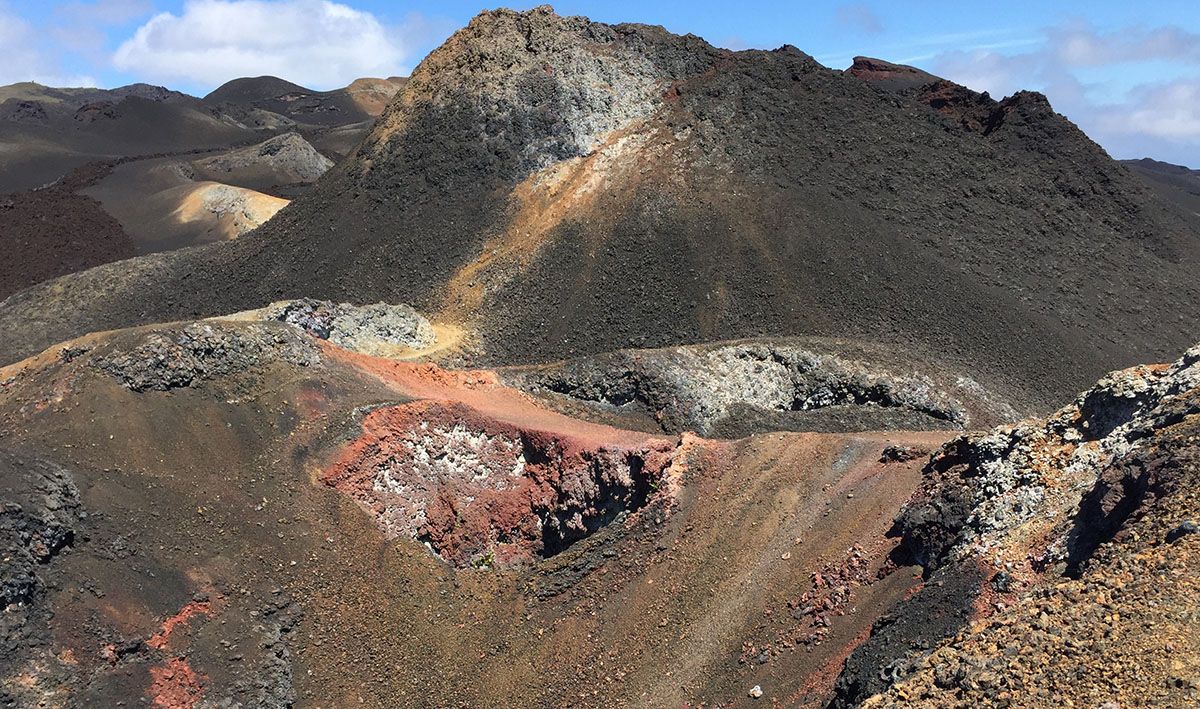 Bring comfortable walking shoes and possibly a raincoat when visiting the Sierra Negra on the Galapagos islands. We also recommend sunscreen, water and a hat. It is a fair distance to walk but the exertion is not so strenuous.