Discover the old town of Quito
The old centre of Quito lets you relive the colonial times of the city. Beautiful streets with cobblestones, well-restored colonial buildings, many street vendors trying to sell their goods and pretty squares, make the old city an experience in itself. A very good way to get a feel for the location of the most important sights is to take part in a free walking tour. A local guide, often a student who speaks English well, will take you for a walk around the biggest attractions. On the way, the guide will tell you a lot about the history and inhabitants of the city. Of course, the guide will point out details you would otherwise have overlooked. Afterwards, you should tip the guide and then visit the city much better on your own with your knowledge.
There are several providers of free walking tours. They often approach you before you notice them at one of the squares, dressed in their coloured jackets.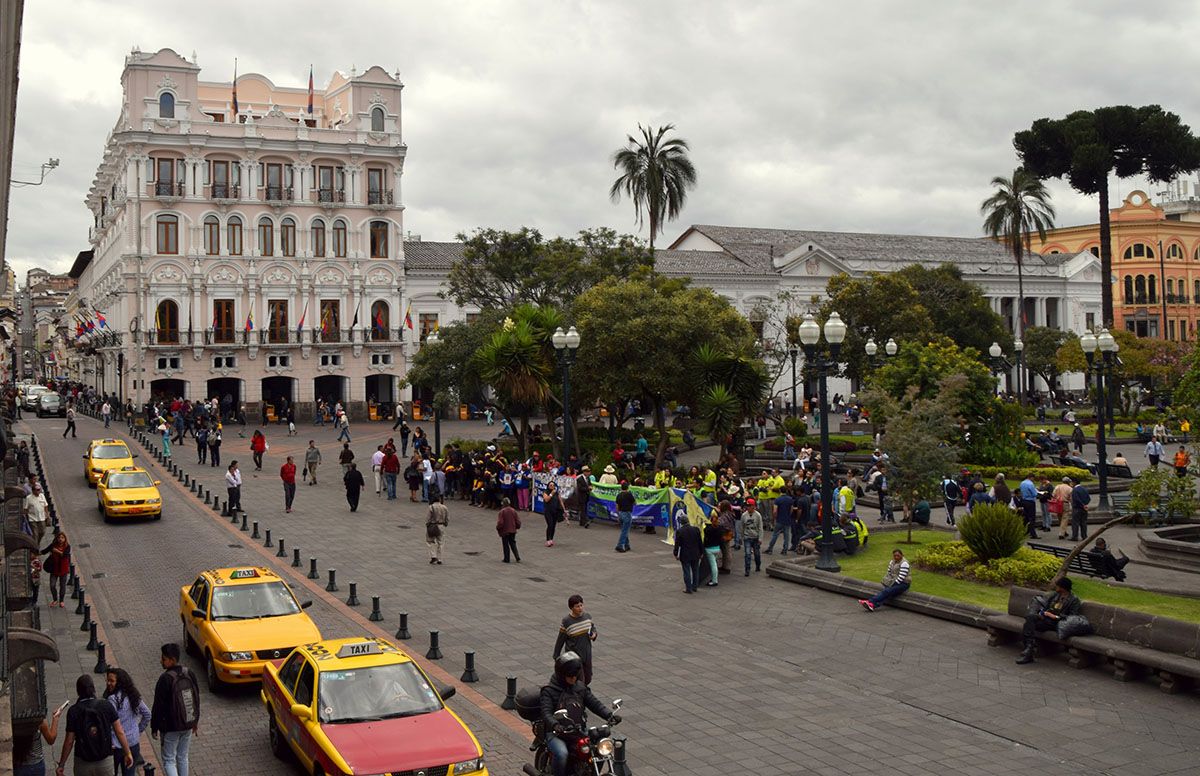 Highlights of Quito
The sights are all fairly close together. If you roughly cross the area between the three Plazas (Plaza Grande, Plaza Santo Domingo and Plaza San Francisco), you will see the most important buildings. Our guide spoke a lot about the Iglesia de la Compañía de Jesús and Iglesia y Monasterio de San Francisco. However, the other around 30 sights are also definitely worth a visit.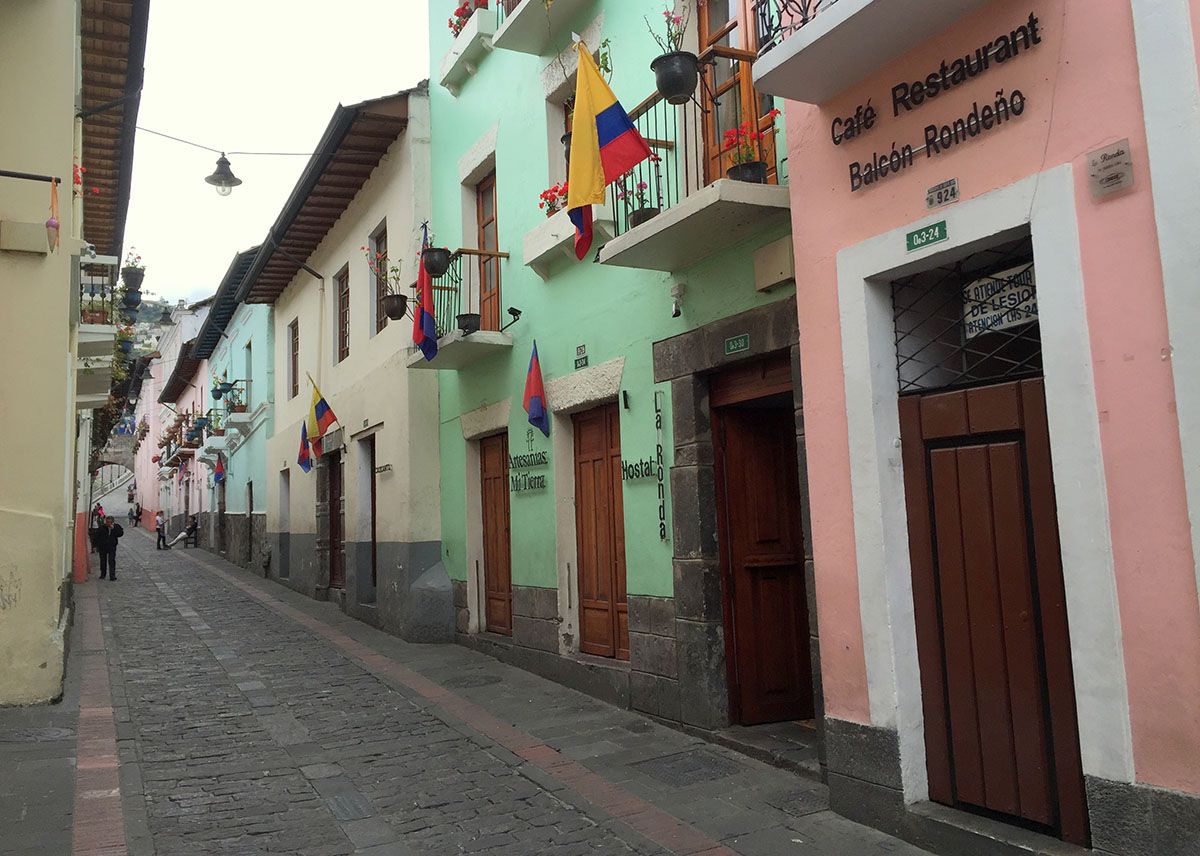 The street called "La Ronda", just south of Plaza Domingo is also definitely worth a visit. This completely restored narrow street with cobblestones has many beautiful buildings. It is now an important area to shop in the nice boutiques, or to have a drink or eat out. In the afternoon, it is a quiet street and it may be that you hardly meet any other people. In the evening, especially at weekends, the street comes to life and is very busy. Many musicians play there and the bars and restaurants are full. It is definitely worth it to go here once to eat in one of the nice restaurants. Let the restaurant order a taxi when you are going back to your hotel; in the evening the chance of robberies or pickpockets is high in the old town.