Every year, we try to end the old year at a (unique) destination and toast to a beautiful and healthy new year. This is often a destination somewhere in Europe. A metropolis, for example, or just a remote location in the far north. Sometimes we need some warmth and temporarily escape the winter in Europe. Below, we have listed some of our favourite New Year's Eve destinations in alphabetical order.
Seven special destinations to celebrate New Year's Eve
1. Argentina – Buenos Aires
New Year's Eve in the elegant and enchanting city of Buenos Aires is a big musical party. The Latin vibe is best expressed this evening when music and dancing fills the streets. But even if you have less supple hips, celebrating New Year's Eve in this city is a fantastic experience. Our tip? Book a New Year's Eve party in advance on one of the city's many rooftop terraces for an even better view of the fantastic fireworks. And enjoy the wonderful ambience in summer temperatures.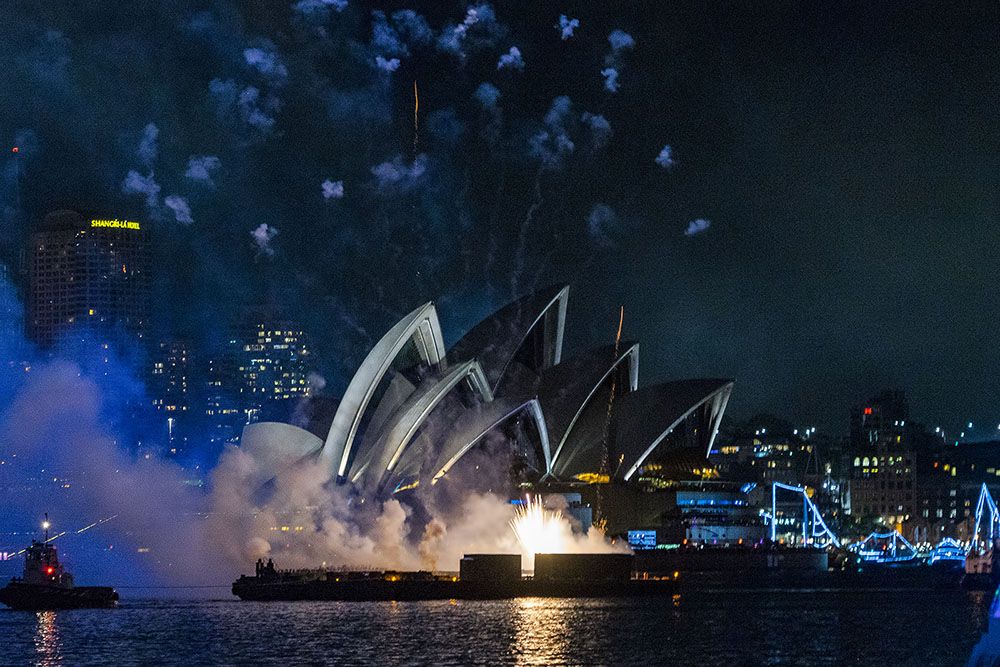 2. Australia – Sydney
Celebrating New Year's Eve in Sydney belongs on everyone's bucket list as far as we are concerned. The fireworks show performed here is otherworldly impressive. The tip we want to give you is to book tickets for a canal cruise well in advance (three-quarters of a year to a year in advance). You'll then enjoy stunning, first-class views of the fireworks at the Opera House and Harbour Bridge. From the quay is also possible, of course, but be there early in the morning for a good spot.
3. England – London
London is magical at Christmas but the English capital is also an iconic destination for the New Year. Above all, we think it is a very fun and nice spot to spend New Year's Eve. There is a lot to do in this big city. You have concerts, light shows and, of course, fantastic fireworks. But you can also enjoy the beautiful views from the London Eye, or take a boat trip on the Thames. In addition, many (rooftop) restaurants and entertainment venues offer full-service end-of-year parties. For the best fireworks, head to Big Ben. Bear in mind that you need to order tickets for these in advance.
4. Portugal – Lisbon
In the beautiful Portuguese capital Lisbon, they know just how to celebrate New Year's Eve. It may not be as grandiose as cities like London and Paris, but it is still a magical place to start the new year. And as an added bonus, it is warmer and much less pricey than other European capitals. For impressive fireworks and the liveliest parties, head to the Praca do Comercio or Torre de Belem. For stunning views of the fireworks, be at São Jorge or the Belvedere of San Pedro de Alcantara. Lisbon's bars, clubs and hotels have planned their own New Year events. Book your tickets in advance as they usually fill up fast.
5. UAE – Dubai
You might not expect it but in Dubai in the United Arab Emirates, you can really throw a crazy party. So good, in fact, that we have celebrated New Year's Eve here two times already. Several places in the city put on unprecedented fireworks shows. What makes the place special for us is that you can simply stand barefoot in the sand throughout the festive evening. With a good glass of champagne that is!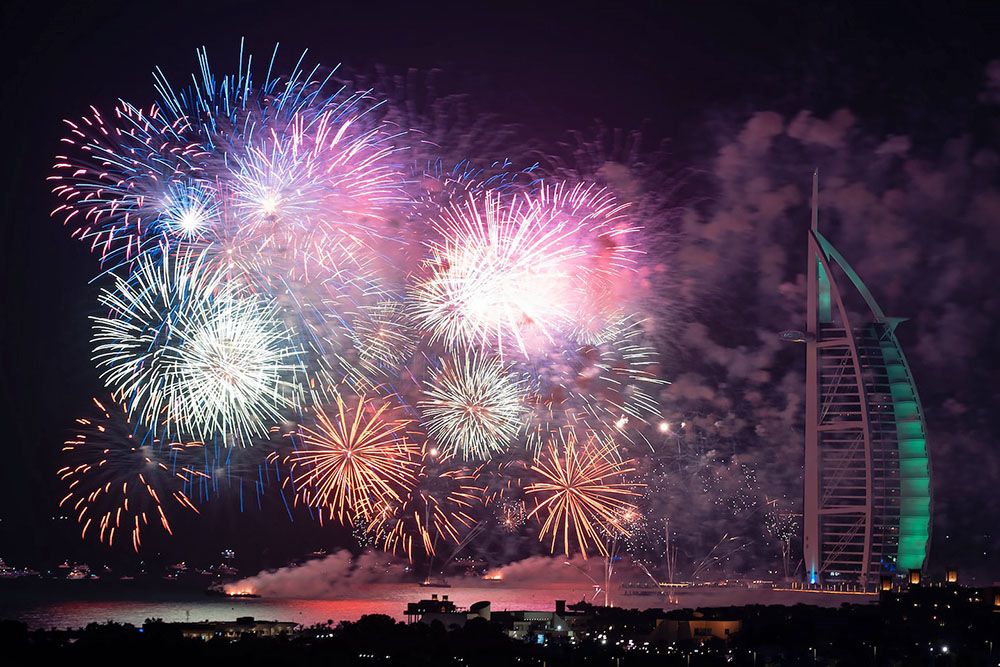 6. Zanzibar – Nungwi
Because of its location, the tropical island of Zanzibar is not a destination you go to just for New Year's Eve. But should you go on safari in Kenya or Tanzania around that time, combine your trip with a visit to this island. We experienced an unforgettable New Year's Eve celebration in Nungwi in the north of Zanzibar. What made it so special was the casual, super fun atmosphere. Locals (including the Masai) and tourists mingled as if borders never existed. Enjoying a surprisingly beautiful fireworks show together and then partying into the wee hours of the morning.
7. South Africa – Capetown
Cape Town hosts some of the best New Year celebrations in all of South Africa. In doing so, the iconic Table Mountain provides a fantastic backdrop for the spectacular fireworks shows. Although you can even go up Table Mountain for a panoramic view of the fireworks, most people head to the V&A Waterfront. Here you have live entertainment, delicious food and drink and plenty of fun all evening. The communal countdown also takes place here. In addition, many people spend their New Year's celebrations by the sea (or at sea). Or at one of the many fine restaurants and hotels that organise their own events.