Buenos Aires is a vibrant city with beautiful architecture, many beautiful parks, museums, cosy squares, many cafés and fine restaurants. The city is the economic and cultural centre of Argentina. Buenos Aires is also known for its European character. There are wide avenues and large colonial buildings, which clearly show the Spanish and Italian influences from the 19th century. Today, Buenos Aires is 400 years old and has over 10 million inhabitants.
It is also the city of the Mothers of the Plaza de Mayo. They still walk their protest rounds every Thursday afternoon on the square. And, of course, it is the city of Evita Peron, who is buried in the cemetery in the Recoleta district. But what would Buenos Aires be without the tango? The many tango dance schools prove that it is not just a tourist attraction but that the tango is actually alive among the local population. Carlos Gardel is the artist who brought this music back to life.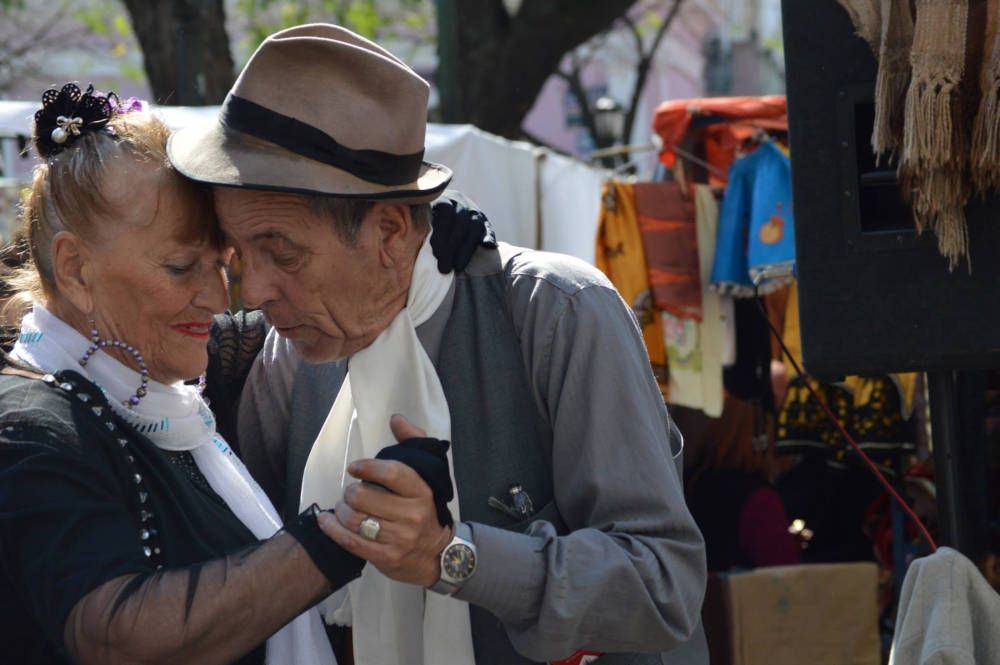 Is Buenos Aires worth visiting?
Buenos Aires is definitely worth a visit. The city has a pleasant, cosy vibe with various neighbourhoods. Another nice thing is that you can find a restaurant or a café on almost every street corner. So, if you are strolling through the city and it is time for a coffee or lunch break, you don't have to look far. Another nice aspect is that the porteños (that's what the inhabitants of Buenos Aires are called) often sit at terraces. Even retired people sit down at a table alone to have a drink.
What to see in Buenos Aires
Buenos Aires is also a city with a wide range of museums and other attractions. These are the highlights you don't want to miss in Buenos Aires: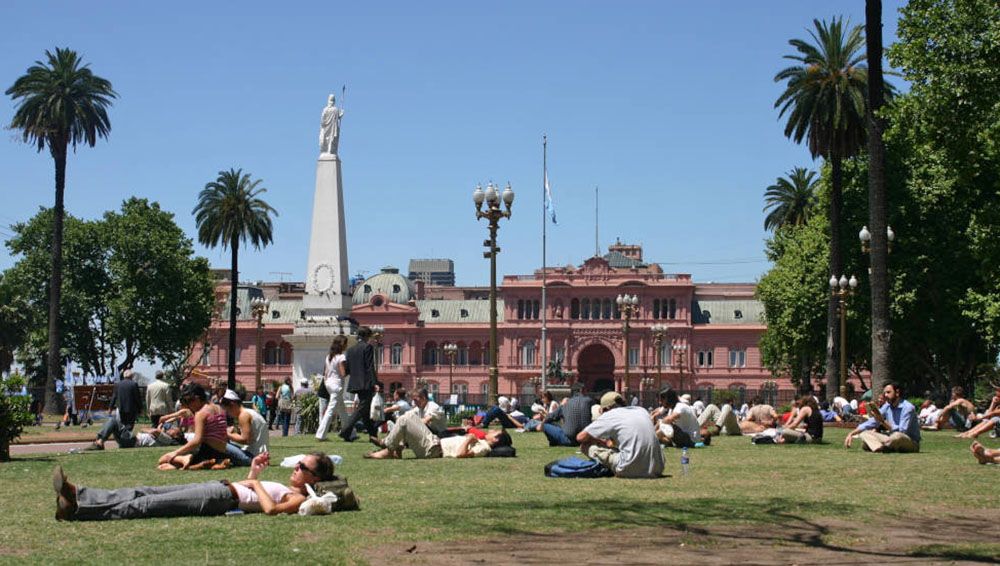 Plaza de Mayo
The city's most famous square is Plaza de Mayo. Here you will find the Metropolitan Cathedral, the Presidential Palace la Casa Rosada, and the Museum de Cabildo. The Mothers of the Plaza de Mayo are present there on Thursday afternoons between 3:30 PM and 4:00 PM.
Cafe Tortoni
On the Avenida de Mayo is the oldest café in Buenos Aires: Café Tortoni. It has a great atmosphere and is a must-see! You can also see small tango shows in the evening here. Reservations can be made on the spot or a day in advance. Also be sure to visit the Tango Museum. You will find it on the top floor of the café.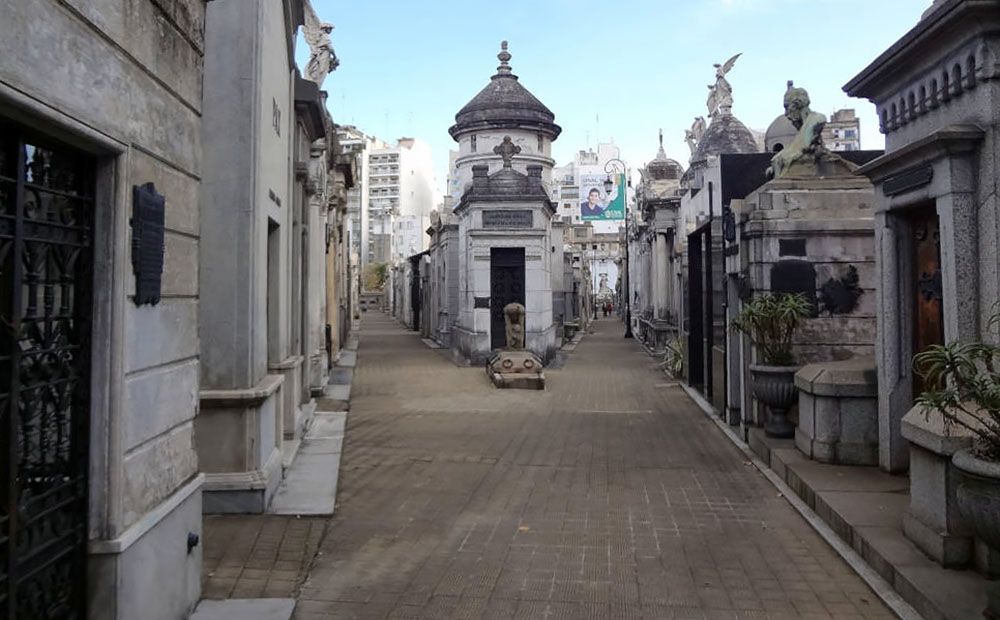 Recoleta Cemetery
The Recoleta Cemetery is the last resting place of many famous and wealthy Argentines. You can wander around for hours in the maze of family graves. There are more than 4500 graves. Many are impressive and large mausoleums. Here you will also find the grave of Evita Peron. Try to visit this cemetery on a weekday. In the weekend it is often very busy.
Pacífico
Buenos Aires is called the Paris of South America. The famous shopping centre Galerías Pacífico at the Calle Florida is a beautiful example of this. The opening hours are Monday to Saturday from 10 AM to 9 PM. And Sunday from 12 PM to 9 PM. It is fun to take a free guided tour of the beautiful building. This is possible on Sundays at 11:30 AM and 4:30 PM.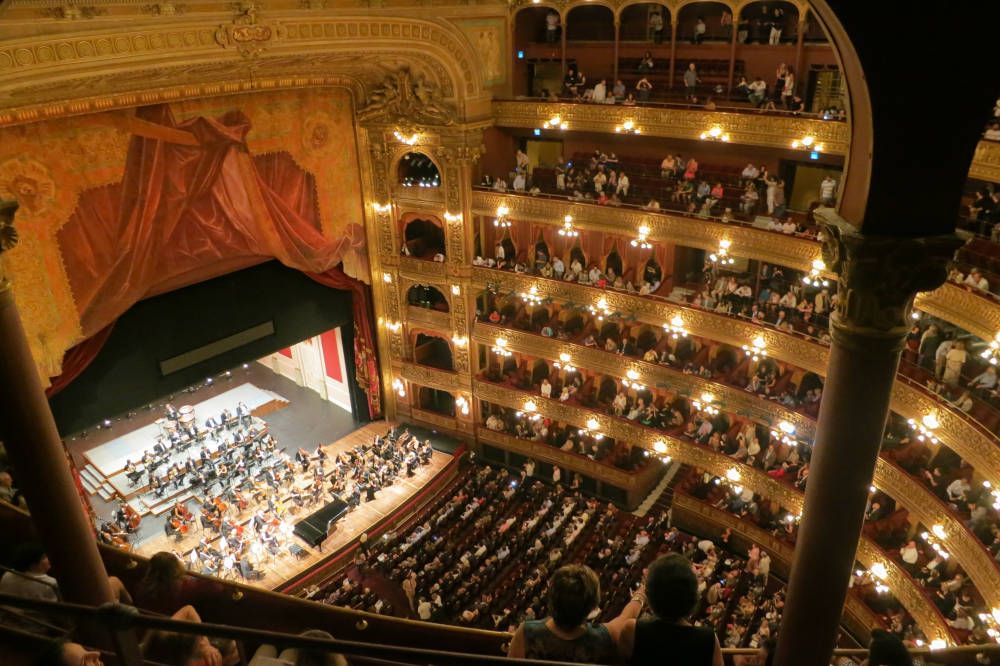 Teatro Colón
Teatro Colón is considered one of the three best opera houses in the world. It is known for its perfect acoustics. But the building is also famous for its beautiful architecture. The world's greats in music and ballet have performed here in the immense auditorium. You can admire the building on a guided tour. You can also experience free concerts at 11 AM. So, you can enjoy a nice concert and the beautiful theatre.
Museum visits
Museums are plentiful: from modern art to gaucho and folklore, and from ethnography to barrel organs. There's a museum for everyone's interests. These are the most famous museums of Buenos Aires:
Evita museum. Eva Maria Duarte de Peron was the president's wife between 1946 and her death in 1952. She became the most powerful woman in the world.
MALBA. The Museo de Arte Latinoamericano de Buenos Aires (MALBA) offers an overview of Latin American art of the 20th century. On display are works by Frida Kahlo and Xul Solar.
Museo National de Bellas Artes. If you want to get an overview of the development of Argentine painting, this museum is not to be missed. There are also many European works on display.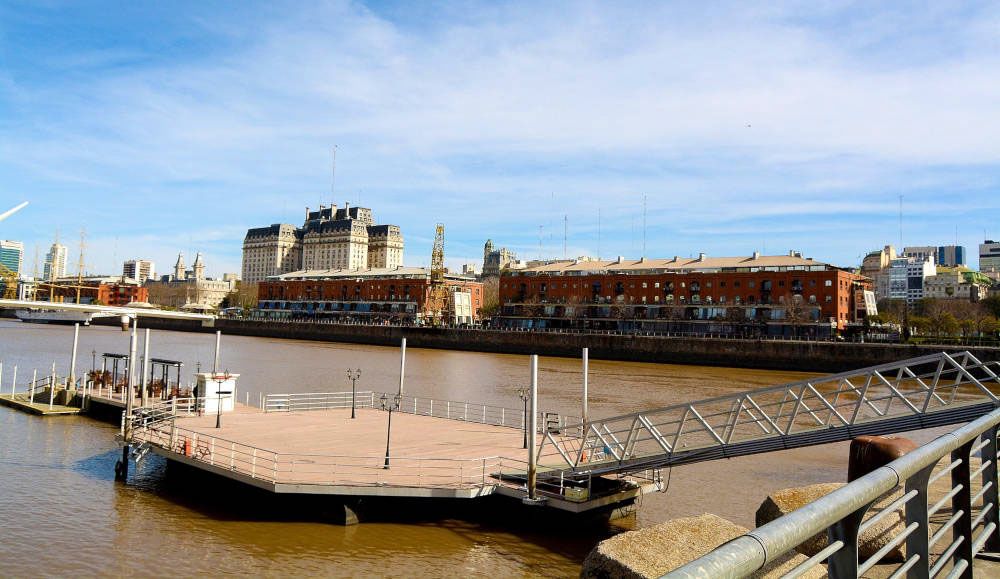 Puerto Madero
In the eastern part of the city is Puerto Madero. This port was completely restored and modernised in the late 1990s. World-famous architects have created modern buildings, skyscrapers and cultural centres. It's a great place to stroll along the docks. Meanwhile, marvel at the luxurious yachts of the rich Argentines. Good food is served in the chic steakhouses along the quay.
Bicycle tour
A very nice way to see all the highlights of the city is via a bicycle tour. We always do this with Baja Bikes. The guide takes you to the most beautiful places. In the meanwhile, he will tell you everything about life in the city. Of course, he will also give you a lot of background information about the sights.
Of course, a visit to a tango performance cannot be missed when visiting Buenos Aires. There are also two special districts in the city. These should not be missed either. That is why we give you some more information about those sights below.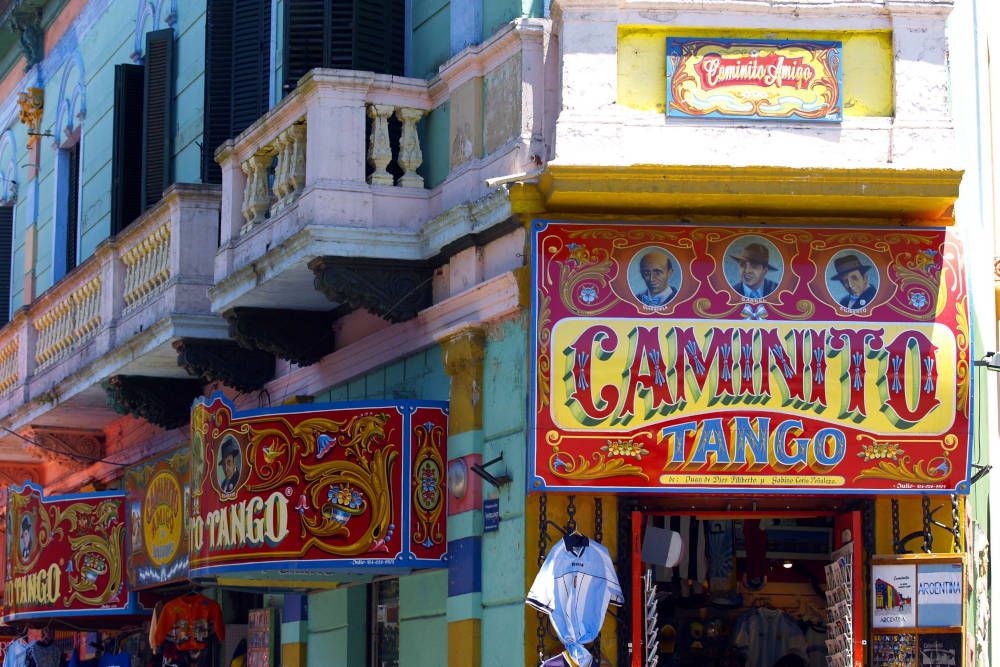 Take in a tango show in Buenos Aires
The tango, the music of the area around the Río de la Plata, is experiencing a huge revival in recent years. Carlos Gardel, the idol of the tango, has become a legend for millions of fans. The lyrics and the unrivalled rhythm make the tango a specific phenomenon of Buenos Aires.
In the evening, you can visit a tango show. There are many types of tango shows in Buenos Aires: from large-scale shows to small-scale shows like in Café Tortoni. The big shows are very massive and often impersonal. Fortunately, there are also some large shows that are worth seeing. These are shows in beautifully renovated halls. Here, the old atmosphere is still very much present.
At some shows, you can also get a tango lesson and/or dinner beforehand. Our experience is that a dinner before the show is often disappointing. It is better to have dinner somewhere else.
What you can also do is visit a Milonga. This is not a tango show but a dance hall. Sometimes such a hall is small, but you also have very large halls. The Porteños come here to dance the tango themselves. The evening starts late, at least for our standards. Around 11 PM it really gets going. You pay a small entrance fee and then the game of "inviting" each other to dance begins. It is very nice to experience this up close. Everything of course while enjoying a drink.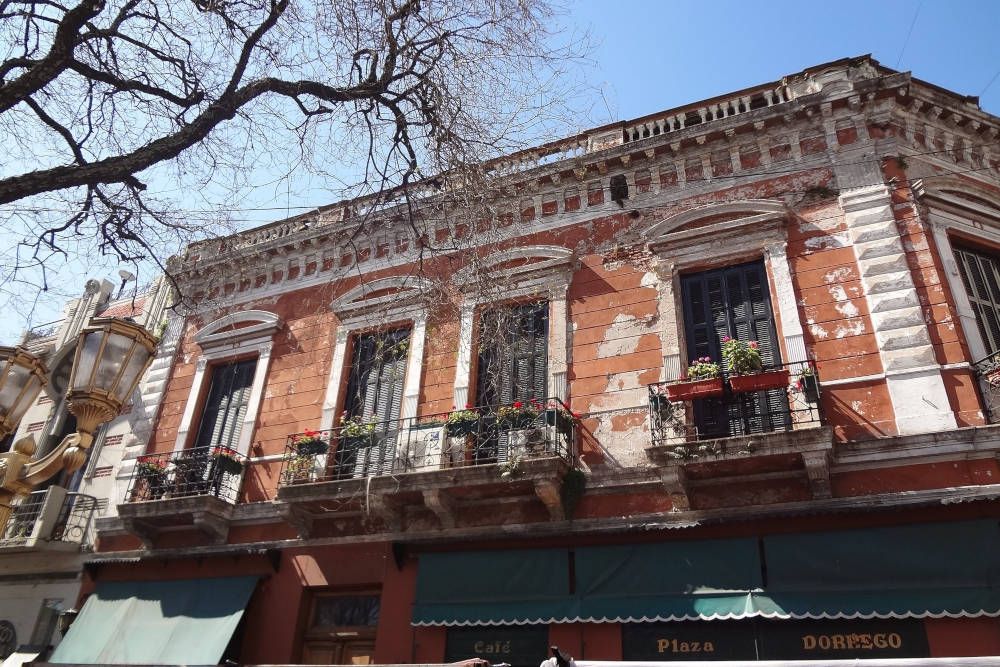 To visit the district of San Telmo
San Telmo is the oldest district of Buenos Aires. According to the Porteños, this is the most traditional district. Here, life is still lived as it used to be. This is clearly visible in the few changes that San Telmo has undergone over the years. The district is still full of colonial houses and stately homes. A large part of the streets is still not asphalted, but consists of cobblestones.
In addition, this district of Buenos Aires has the highest concentration of authentic tango bars. These special places to learn and watch the tango have not yet been turned into commercial businesses. Here, the tango is still danced like it used to be.
San Telmo has become the place in Buenos Aires for contemporary art and antiques. As a young artist, you go here to make it. Especially on Sundays when the whole district is upside down for the Fería de San Telmo. Then you will find hundreds of stalls on the Calle Defensa. Enthusiastic sellers try to sell their merchandise to the many tourists and Porteños. The Calle Defensa runs from Plaza de Mayo to Plaza Dorrego, the central square of San Telmo. Don't be surprised if you witness a dancing tango couple or other performances in between.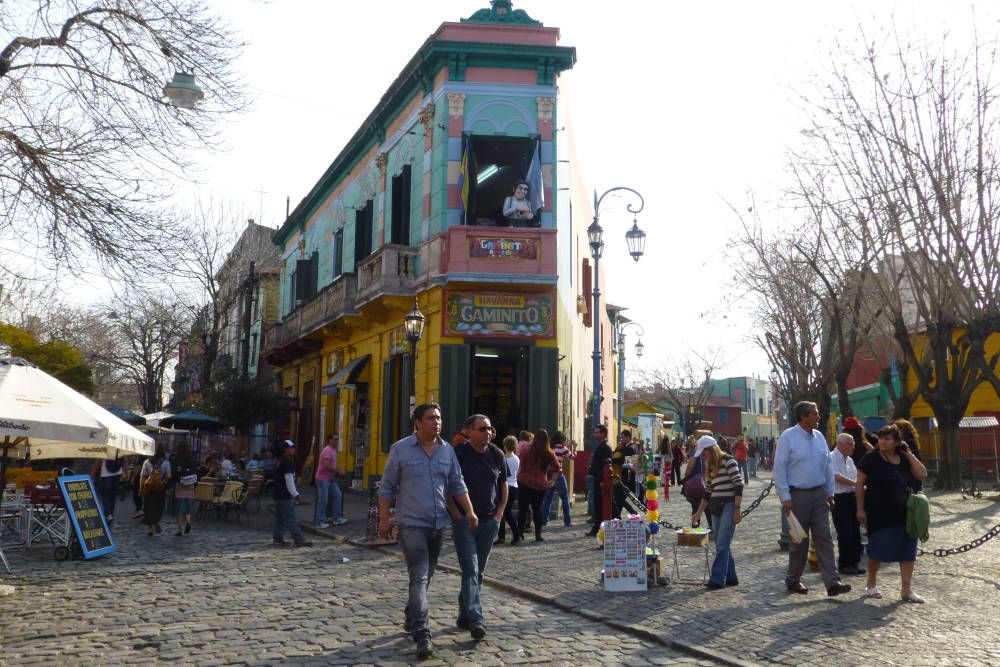 Another special district: La Boca
One of the main attractions in Buenos Aires is the colourful La Boca district. Almost every tourist goes here to have a look. La Boca is a real working-class district in the south of Buenos Aires. Since the rise of the Argentine capital, many Italian immigrants have moved to this district. Many came from the region of Genoa. These influences are clearly noticeable in the district. You will come across many Italian taverns. In addition, you will regularly hear Italian spoken in the streets. According to many, the name La Boca also stems from a corruption of a neighbourhood of Genoa 'La Bocadaze'.
The main attraction is a picturesque street with coloured houses called Caminito (road). The coloured houses can be found throughout the district. The people have painted their houses in bright colours to forget the daily sorrow and poverty. Around Caminito you will find numerous restaurants. People regularly dance the tango here. If you are looking for souvenirs, this is the place to be. Caminito runs from the old port of Buenos Aires towards the Boca Juniors stadium, the other top attraction of La Boca.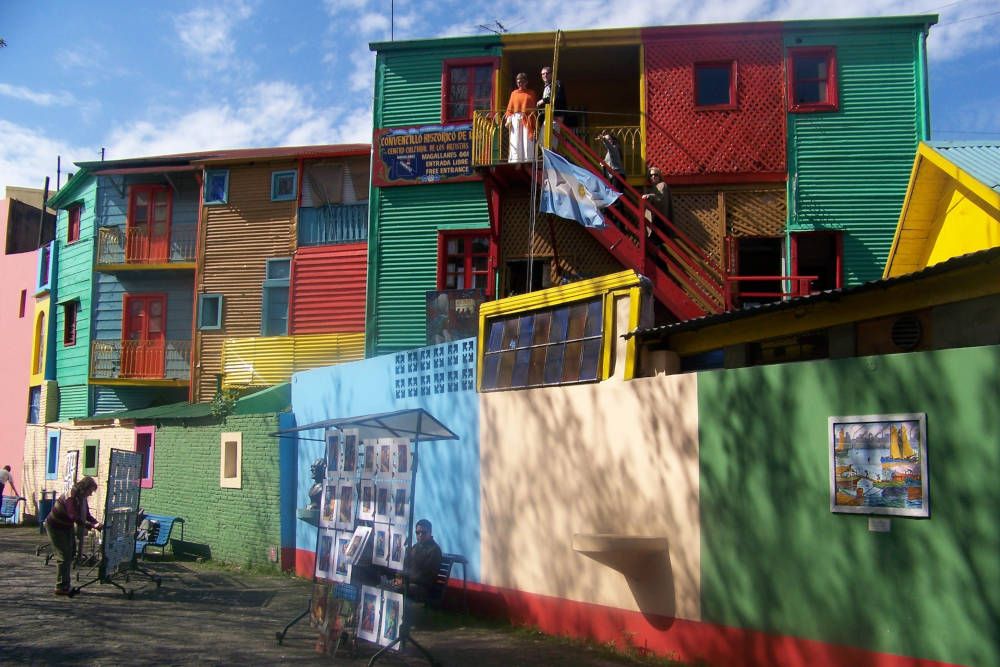 Argentina and Football
No country is as crazy about football as Argentina. Football is the identity of every Argentine. Maradona was the country's most famous player. In Buenos Aires he played for Boca Juniors. This is one of the most famous clubs in the world. They play their matches in the impressive La Bombonera stadium (the Candy Jar). The stadium has three stands, simply because there was no room for a grandstand on one of the long sides. The two short sides have only concrete seating or standing areas and provide an authentic football atmosphere.
Boca Juniors matches are a true spectacle and give a whole new perspective on football. However, it is advisable to buy a ticket for the tourist sections to avoid dangerous situations. Outside the stadium it is not always safe. We therefore advise you to buy your tickets through a reliable party. This can be done online through this organisation. However, a stadium tour is always possible.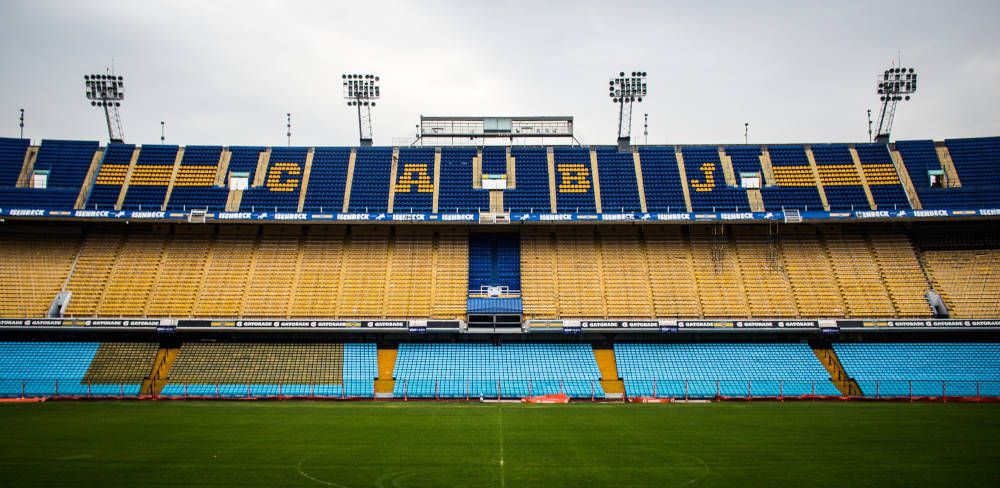 Practical tips for your visit to Buenos Aires
Finally, we give you some practical information. This will undoubtedly make your city trip to Buenos Aires a great start of your journey through Argentina.
Getting around in Buenos Aires
You can, of course, get around on foot. You will see a lot of the city. Sometimes the distances are too great, then the metro is a good alternative. A ticket is not expensive. Single tickets can be bought at the ticket office or from a ticket machine.
Buenos Aires has an excellent bus network. The buses in the Argentine capital drive fixed routes, but without a timetable. There is a booklet, the Guia T, available with all over 100 bus routes. You can get this Guia T on just about every street corner. Make sure you know at which stop you want to get off. In the busy and chaotic traffic, a bus ride can take a long time. Also, the buses are often overcrowded. The metro is a better choice then.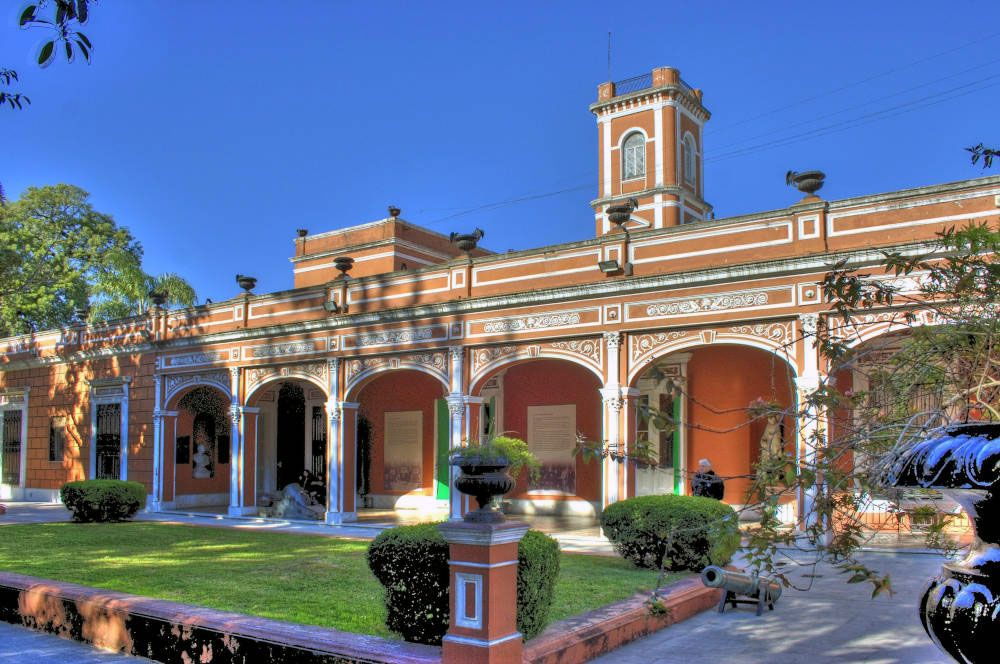 How many days do you need to visit Buenos Aires?
That depends of course on your own interests. If you are not a city person, we recommend you to stroll through the city on the day of arrival. You could visit Plaza de Mayo, Puerto Madero and the district of San Telmo. The next day, you travel on.
If you do like cities, you can certainly spend at least one day, but preferably at least two, in Buenos Aires. You can then visit all the described highlights at your leisure. This way, you'll get a fantastic impression of bustling Buenos Aires.
Best time to visit Buenos Aires
The best period to visit Buenos Aires is from March to May and from October to December. In those months, you will enjoy a pleasant temperature, not too hot and hardly any precipitation.