Silvretta Arena: a beautiful ski area for experienced skiers
The Silvretta Arena is a good choice for spoilt winter sportsmen and women who are looking for a challenging ski area. The Silvretta Arena is the ski resort of world-famous Ischgl and the tax haven of Samnaun. Not only can you descend beautiful slopes over an extensive and challenging ski area, but you can also ski from Austria to Switzerland. What's more, even after skiing you won't be bored in Ischgl. The après-ski here is of an unprecedented high level. Fortunately, less carnivalesque than in Gerlos, Kirchberg or Westendorf, but very exuberant!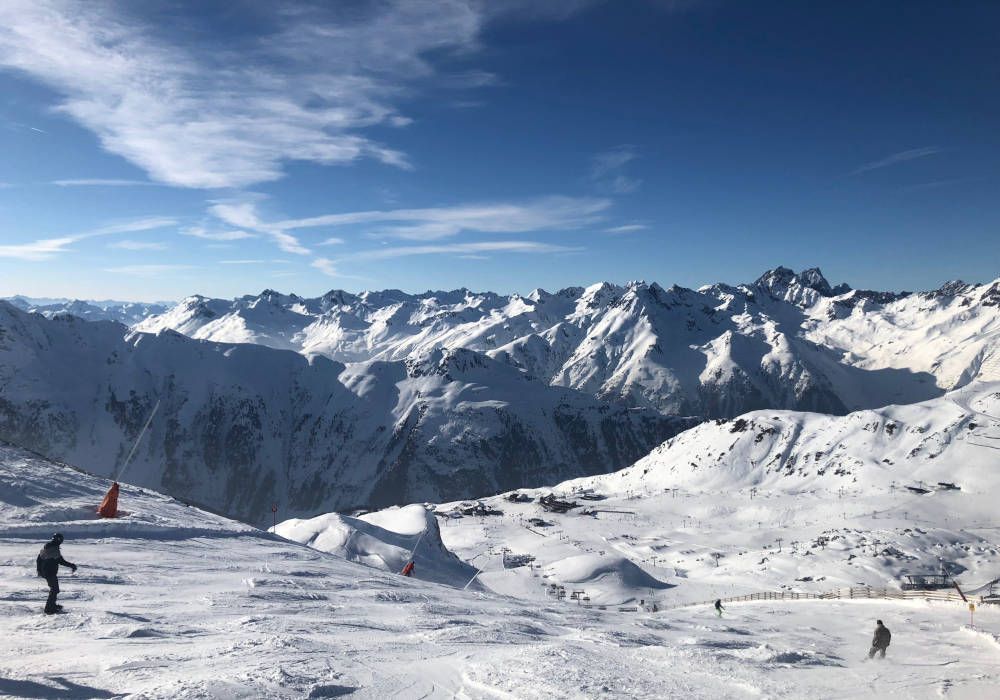 Ski area of Silvretta Arena
The Silvretta Arena ski area has no fewer than 240 kilometres of slopes. More than 40 generally very modern lifts help open the area to you. Despite the fact that the ski area is vast, it still feels compact. You can get around relatively quickly from one part to another, also thanks to the modern connections.
What makes the area fun is that it is partly in Austria, partly in Switzerland. Your passport must be carried while skiing, because after duty-free shopping in Samnaun, you may be checked by Austrian customs.
The ski area is very snow sure. The majority of the slopes are above 2,000 metres in altitude. One of the highest points in the Silvretta Arena ski area is the Palinkopf at an altitude of almost 2,900 metres. Enjoy the phenomenal view over the Alps. In clear weather you have a panoramic view over the surroundings.
We find the ski area especially suitable for experienced skiers. For beginners, this area is too large and there are too few options. Only 20% of the slopes are blue. The rest is red (60%) or black (20%). Cross-country skiers have little to do in Silvretta Arena, the possibilities are limited. However, experienced skiers can have a great time in this area. Moreover, if you enjoy off-piste skiing, then you've come to the right place.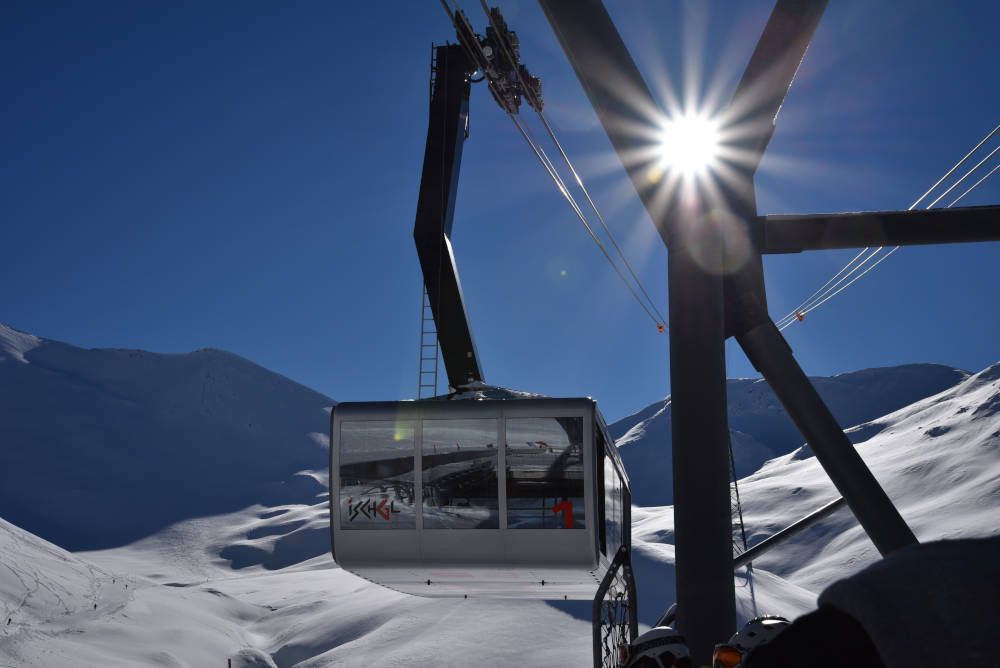 Ischgl
From the Austrian city of Ischgl you can reach an altitude of over 2,300 m in three places with modern gondolas. You come to the Idalp here, the beating heart of the Silvretta Arena ski area. It is a gigantic bowl with lots of lifts and slopes.
A very nice valley descent that you can make from here, is the red number 7. It is a beautiful, wide slope that runs between two ridges. You can escape all the hustle and bustle of the rest of the ski area completely here.
The town of Ischgl has a lot of atmosphere and exudes luxury. The centre is completely car-free. There are many restaurants, trendy bars, hotels and other places of entertainment. People who like to have a good time after skiing have come to the right place. There is a reason why Ischgl is called the "Ibiza of the Alps".
Samnaun
The Swiss town of Samnaun, situated at 1,840 m, is a lot quieter than Ischgl. It is hidden in a remote corner of Grisons. As it used to be difficult to reach, the Swiss government gave Samnaun permission to operate as a duty-free area. Today, Samnaun is still a tax haven. The shops with cigarettes, alcohol and perfume are numerous.
Samnaun does not consist of a village centre, but of five different parts. Samnaun Dorf houses the duty-free shops. If you want to enter the ski area from Samnaun, you do so in Samnaun Ravaisch. Here the "twin liner", the world's first double-decker gondola, takes 180 people at a time in a few minutes to Alp Trida.
If you're looking for peace and quiet, Samnaun is the place to be. There is hardly any après-ski. But if you like an evening of raclette, there are plenty of restaurants that have this speciality on the menu. Although the Swiss price level deters many skiers, the level in Samnaun is not so bad. In some cases, it is even cheaper than the Austrian Ischgl.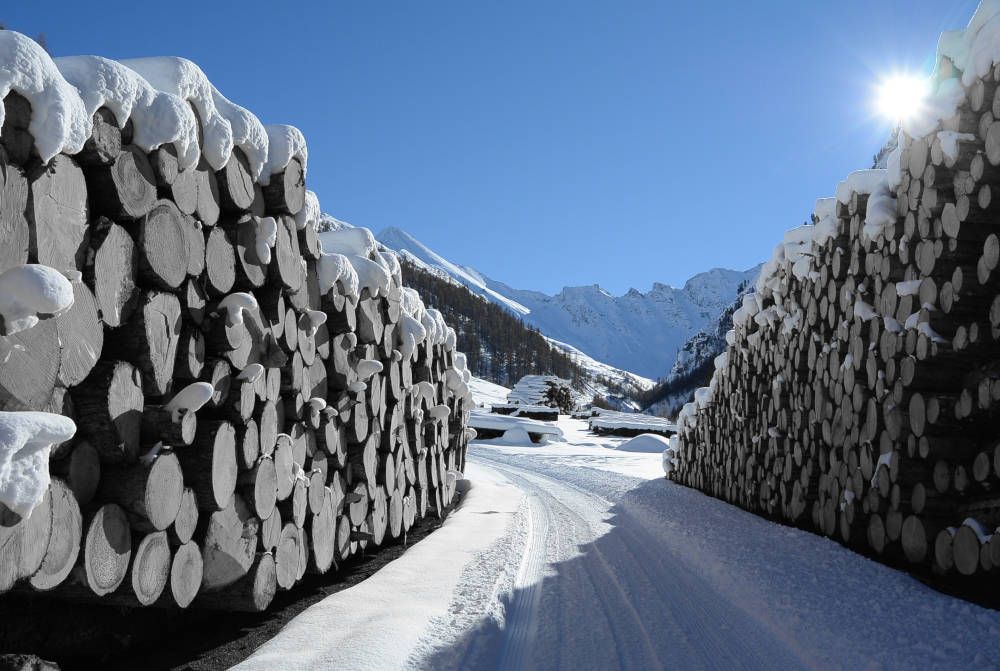 Ski trips in Silvretta Arena
Despite the fact that the ski area is fairly compact, you can do some nice ski trips. The most famous is the "Duty-Free Run". As the name suggests, that trip brings you to Samnaun. From the mountain station of the Palinkopf, descent 80 takes you to the tax haven. The red slope is not too difficult and for anyone who can ski reasonably well, no problem to do. Keep in mind that the last part in Samnaun is fairly flat. That makes this part less suitable for snowboarders.
In addition, there is the Smugglers' Route. After the Second World War, many smugglers were active in this area. Austrian farmers brought agricultural products to Samnaun and exchanged them for luxury items. To keep the memory alive, three smuggler routes were created for the skiers. Depending on your ski level, you can choose between a golden, silver or bronze route. More information on the Smugglers' Route.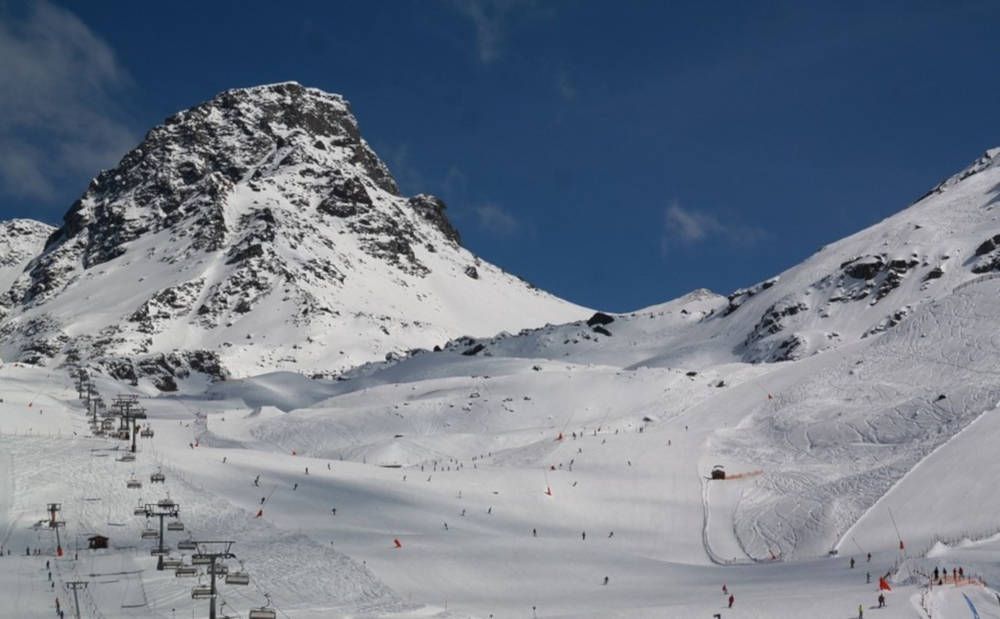 Accommodation in Silvretta Arena
Ischgl has a lot of accommodation for the spoilt winter sportsman. Generally, these are 4 or 5-star hotels and apartments. The price level is therefore on the high side. If you're looking for a fantastic ski area, then you can look for general luxury accommodation in Ischgl.
We stayed in the beautiful Hotel Alpina in Ischgl twice. We could walk from our hotel to the ski lift. If you like après-ski, one of the most famous places in Ischgl, Niki's Stadl, is nearby.
There is less accommodation available in Samnaun than in Ischgl, but there is a fairly varied offer. Accommodation in Samnaun.
Other topics you may be interested in