Just south of Lake Taupo on the North Island is Tongariro National Park. The park is a UNESCO World Heritage Site because of its natural and cultural value and is almost 800 square kilometres in size. There are three active volcanoes in the park, namely Mount Ruapehu, Mount Tongariro and Ngauruhoe. The Ngauruhoe served as the backdrop for Mount Doom in Tolkien's film 'The Lord of the Rings'. At 2797 metres, the Tahurangi is the highest mountain on the North Island.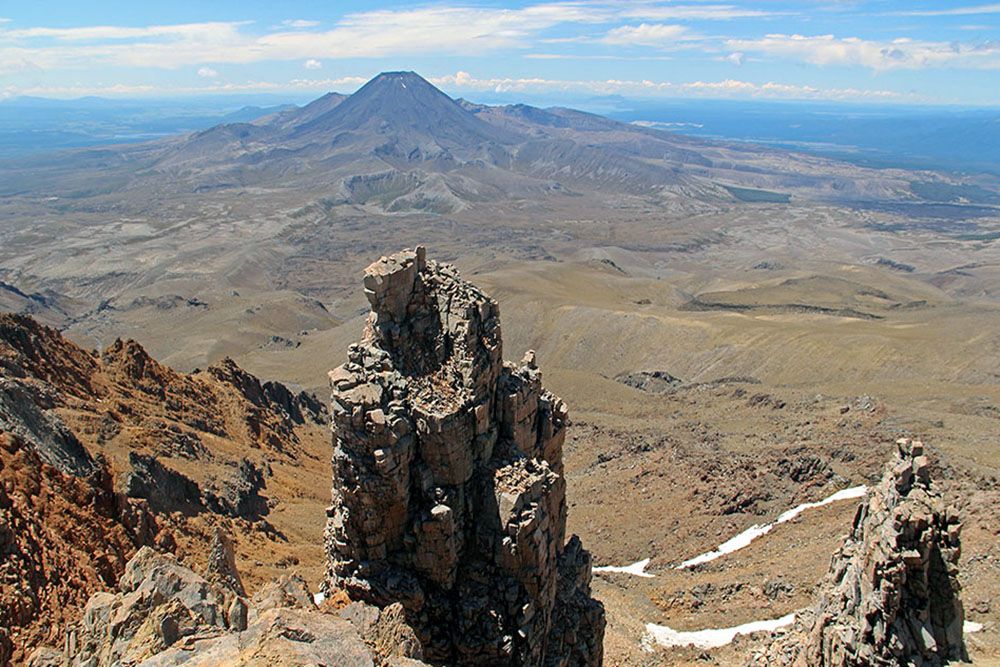 Excellent skiing opportunities in Tongariro National Park
Tongariro National Park offers excellent skiing opportunities. At Mount Ruapehu, you have the only commercially-operated ski slopes on the North Island. The two other ski areas are located on the north slope of Whakapapa (where you can also find lots of accommodation) and on the southwest slope of Turoa. A nice historical detail: the first ski lodge was built in 1923.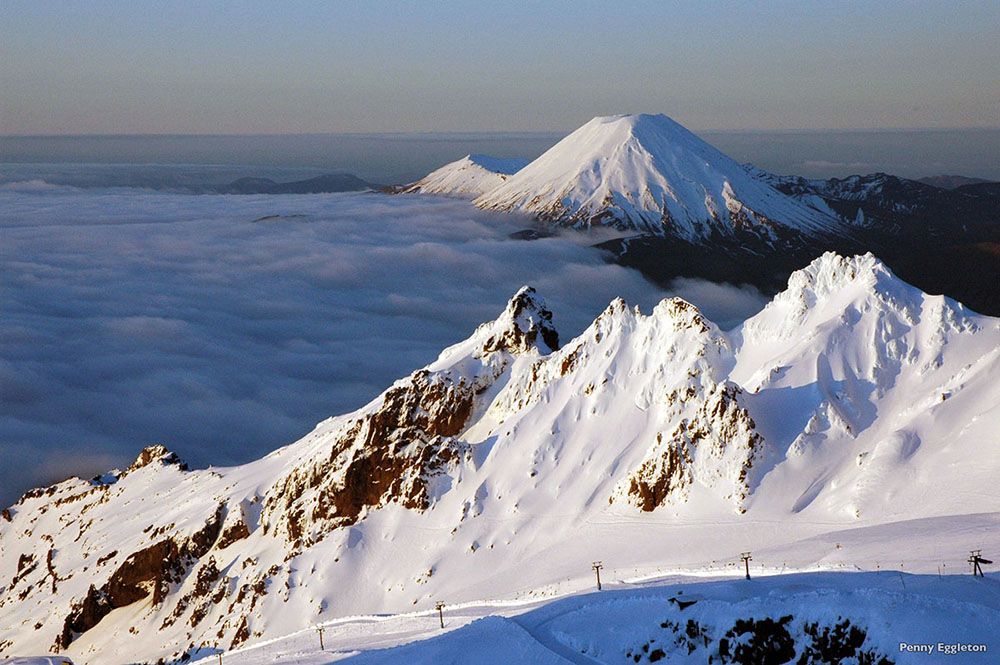 Wonderfully beautiful hiking trails in Tongariro National Park
Despite the popularity of Tongariro National Park among skiers, Tongariro attracts more tourists in summer than in winter. This is because of the wonderful opportunities you have to do both shorter and multi-day hikes. There are no less than eight places where you can spend the night during those hikes!
Popular hiking tours
Some of the most popular and famous tours are the Tongariro North Route of 43 kilometres and the Ruapehu mountain route of 66 kilometres. The latter also has the most accommodation. In addition, you have the 19-kilometre-long Tongariro Alpine Crossing that many find one of the best walks in the world! This hike can be done in a day. Because of the differences in altitude, expect to walk 8 hours.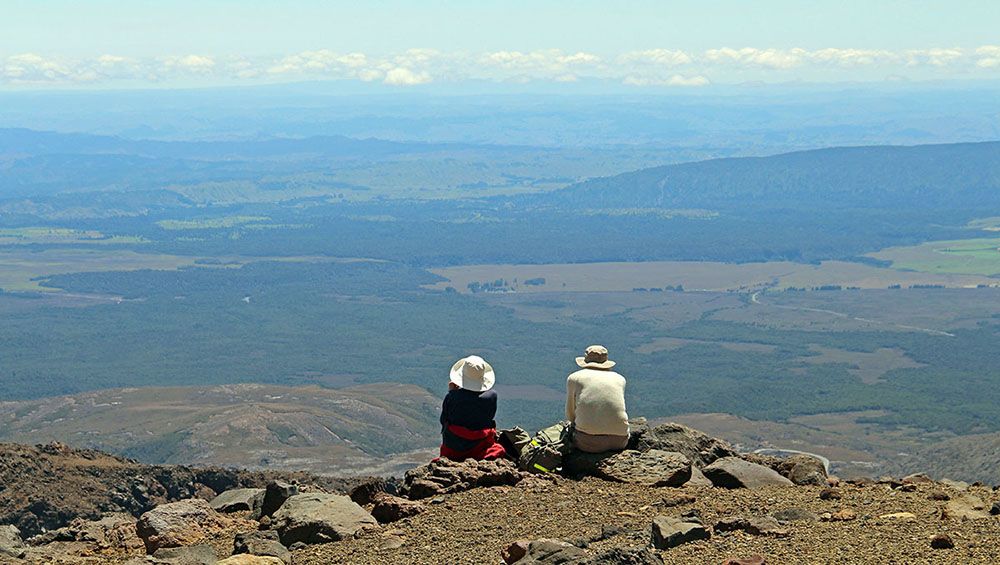 Tips for the hikes
If you don't do the complete hike, or if you do the Alpine Crossing, organise the transport in advance to pick you up at the finish and bring you back to your starting point.
Study the weather forecasts carefully and don't just consider the weather prior to the hike as the weather can change in Tongariro National Park.
Keep a steady pace and plan time to rest a bit longer somewhere to enjoy the beautiful views.
Make sure you have the right (warm) clothing and footwear.
Because of the thinner ozone layer above New Zealand, apply a high factor of sunscreen and wear sunglasses.
Bring enough water and energy bars with you.