The Coromandel peninsula is very good for walking, kayaking, swimming, etc. What's more: you can dig your own "hot spring" on one of the beaches! The town of Thames, about 115 km from Auckland, is the access to this unique landscape. The west coast in particular is still very unspoiled. The east coast of Coromandel is a bit more touristy.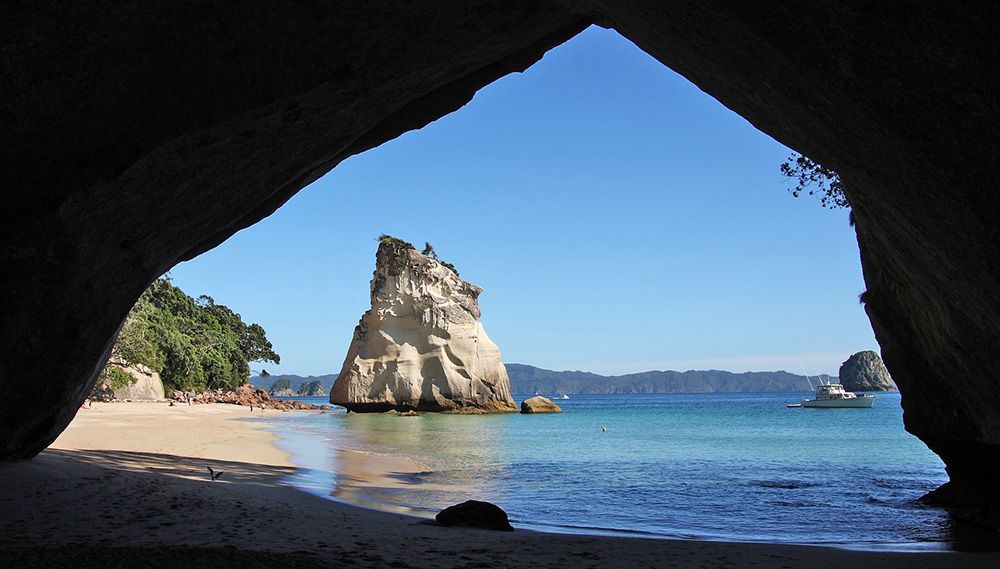 Thames and Colville
The town of Thames used to be very rich at the time of the gold rush. Around 1850, someone found gold here and in the following years tens of thousands of fortune seekers came to search for this precious commodity. So much in the town evokes that time.
Colville is a small town trying to fully meet its own needs through a cooperative shop. This is also the last opportunity to buy some provisions as you move further north. Instead, time seems to have stood still.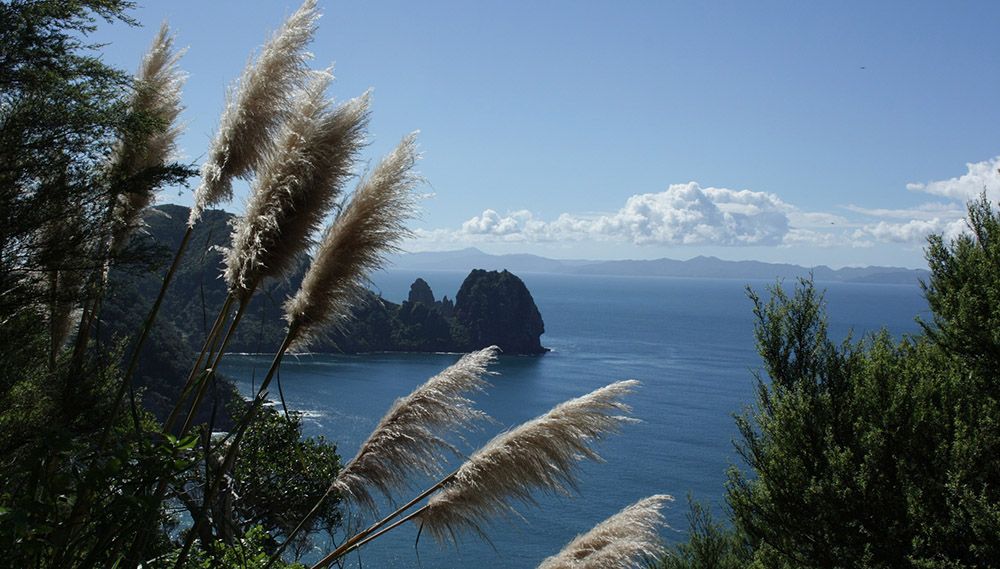 Coromandel Forest Park
In Coromandel Forest Park you can do some fantastic walks, where there is a good chance that you will not come across a single other person. The park is easily accessible via Thames. There are several well-signposted routes through the park. They vary in length but are almost all quite easy. You can admire the endangered Kauri tree. This tree can reach a height of 50 metres. It is also possible to go on multi-day trips through the Coromandel Forest Park. Fans of fly fishing can also practice this sport here.
Hot Water Beach
From the town of Whitianga you can visit the Cathedral Cove. This is a cave that can be visited from the inside at low tide. At high tide the whole cave is filled with water and is almost invisible. A little further on you will find Haihei. This is an area where you can see beautiful white beaches.
Bring a shovel too as then you can probably dig your private hot spring for the first time in your life. Hot groundwater flows to the sea via an underground river. If you dig a hole at low tide, you will soon reach the warm and mineral-rich water. First check the temperature with your big toe, because the water can sometimes be boiling hot. After that, relax in your own spa.