The most beautiful parks for a safari in South Africa
The most beautiful parks for a safari in South Africa
​South Africa is one of the most popular wildlife safari destinations in the world. In this country, chances are you will soon get to see the 'Big Five'. But South Africa is also an ideal destination for activities other than just a safari. Indeed, the country has a lot of natural beauty and beautiful landscapes to offer. There are also many opportunities for a nice hike or a fantastic tour. Is a safari in South Africa your main reason for a potential visit to this beautiful country? Then read on because in this blog we will take you through our top 5 best parks.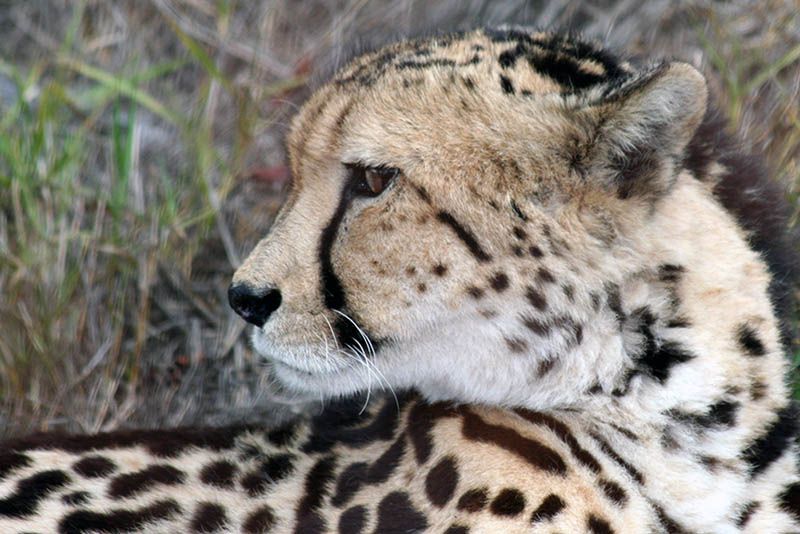 Top 5 best parks for a safari in South Africa
We did our first real wildlife safari in Addo Elephant National Park in South Africa. Before that, we had visited some smaller parks around Cape Town. But in Addo, we stayed for several days and were able to get close to some of the Big 5 with our rental car. Since this park made a huge impression on us at the time, it is definitely in our top 5. By the way, we later visited other parks, some of which also definitely belong in our top 5. You'll find them below in alphabetical order.
Addo Elephant National Park, a great park for a safari in South Africa
Addo Elephant National Park recently became South Africa's third-largest game reserve after expanding into adjoining areas. As the name suggests, the park is particularly famous for its herds of elephants. You can find them pretty much everywhere. In addition, the game reserve is known for four other iconic animals of the Big 5: the black rhino, lion, leopard and African buffalo. You get several antelope species, giraffes, zebras, wildebeests and hyenas, too. With the recent expansion of the park to include the Woody Cape nature reserve, people are now talking about a Big 7: the animals of the Big 5, the white shark and the southern capercaillie.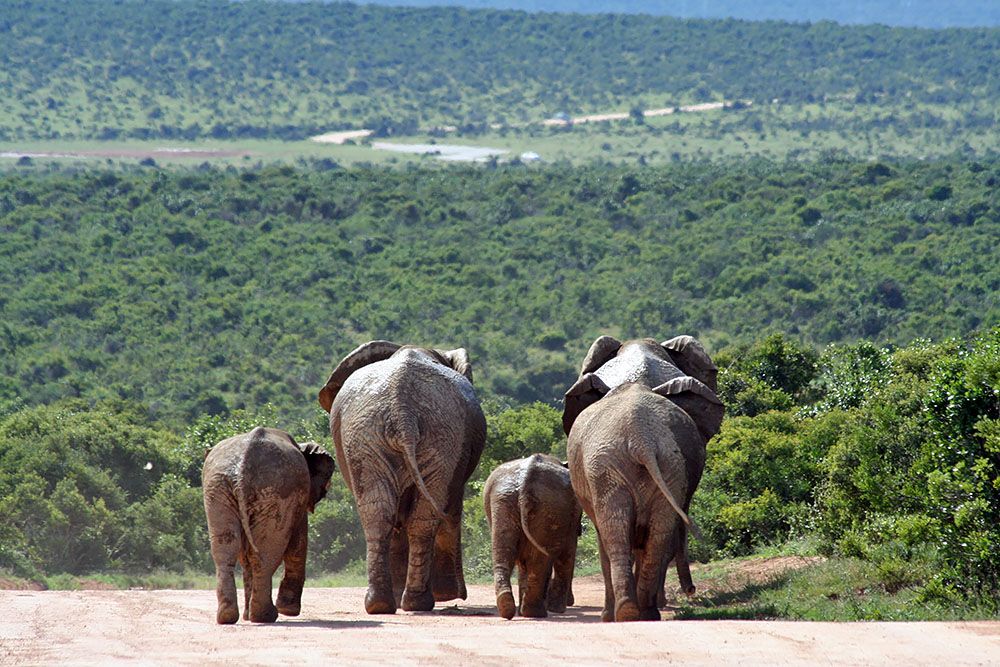 What makes the park so special is its varied, hilly landscape with savannahs, forests, rivers and even beaches now, too. Besides wildlife, Addo Elephant National Park offers plenty of chances for hiking, kayaking and horseback riding.
Practical issues for visiting Addo Elephant National Park
Incidentally, the park has excellent facilities and accommodation. The road network through the park is also good: you can get around just fine even with a normal rental car. Also read our blog we wrote earlier on Addo Elephant National Park.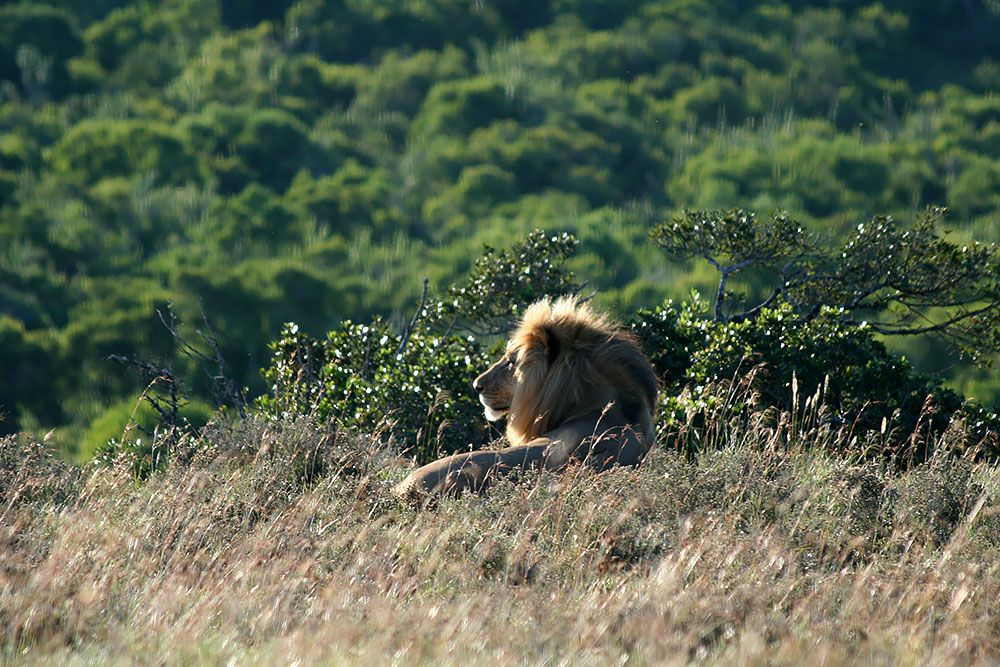 iSimangaliso Wetlands Park
On our way from Durban to Kruger National Park, we also visited iSimangaliso Wetland Park: a unique natural park on South Africa's east coast that is a UNESCO World Heritage Site for good reason. Located between St Lucia and the Mozambique border, the park covers almost 200 miles of coastline. You will find more than eight (totally) different ecosystems and thus huge diversity of animal species. The landscapes range from coral reefs where you can snorkel and dive, to freshwater lakes where hippos and crocodiles live.
Thanks to the diversity of landscapes and animal species, the iSimangaliso Wetlands Park offers something for everyone. One of the areas that should definitely be seen on your visit to the park is Lake St Lucia. Besides pelicans, flamingos and many fish species, this largest estuary in Africa is home to more than 800 hippos and 1,200 crocodiles. Are you more into land animals? In uMkhuze there are over 420 bird species, as well as leopards, black and white rhinos, elephants, giraffes, hyenas and various antelopes. Avid divers head to Sodwana Bay, though. Many divers consider this area, where there are over 1,200 species of fish, to be one of the ten best diving destinations in the world. But the park also caters well for hikers. This is especially true in the Eastern Shores area.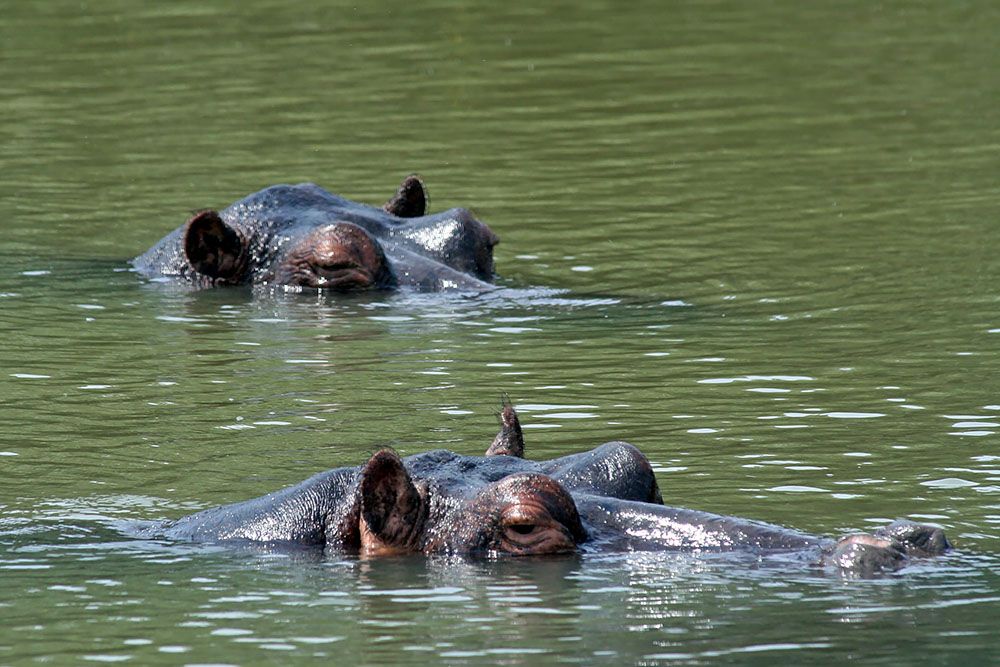 Practical issues for visiting the iSimangaliso Wetlands Park
The road network in the Eastern Shores, Western Shores and uMkhuze areas is suitable for self- driving with an ordinary rental car. Entrance fees vary by sub-park within the iSimangaliso Wetlands Park.
There is ample accommodation both inside and just outside the iSimangaliso Wetlands Park. Want to stay outside the park? Then keep the opening hours in mind, namely from 5 a.m. to 7 p.m. in the summer months and from 6 a.m. to 6 p.m. in winter. Outside opening hours, you will have to get out of the park in that case.
Where there is water, there are (usually) mosquitoes. This is certainly true of the wet areas in the iSimangaliso Wetlands Park. Here – unlike most other regions in South Africa – malaria occurs. You can find more information on the gov.uk Travel Vaccinations site or from your doctor.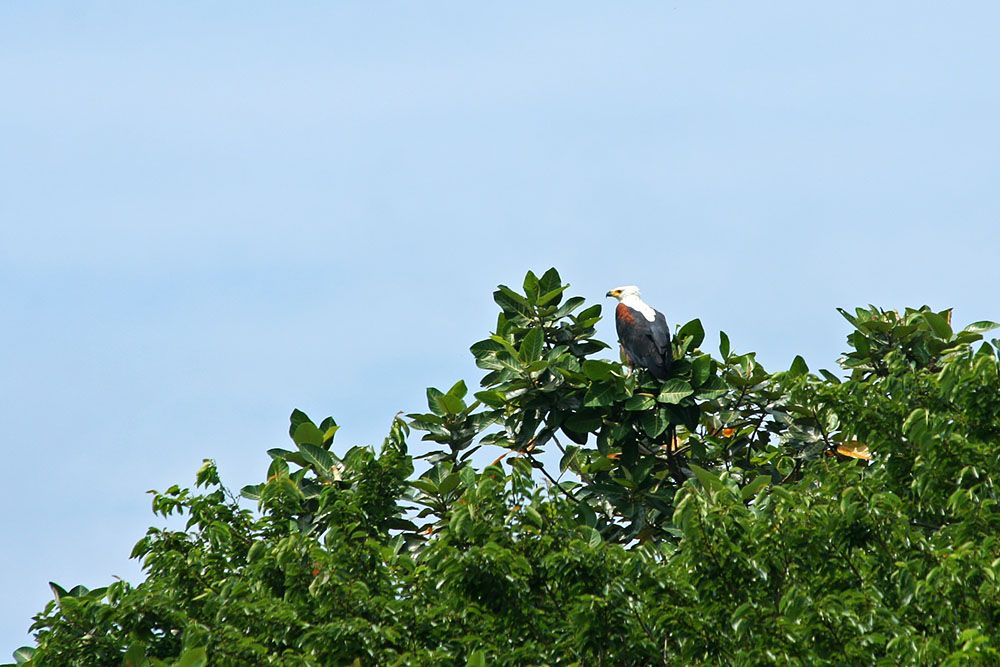 Kgalagadi Transfrontier Park
For a completely different but equally special safari, the Kgalagadi Transfrontier Park lies in the north-west of South Africa. It is a beautiful park known for its grasslands and the characteristic, red sand dunes of the Kalahari Desert. The park is twice the size of Kruger National Park but relatively unknown. Unjustly so if you ask us, because the chances of encountering lots of wildlife here are very high.
The Kgalagadi Transfrontier Park is Africa's first nature park located in more than one country, namely South Africa and Botswana. In this large nature reserve, water flows mainly underground. This makes vegetation in the dry area, albeit to a limited extent, still possible. And precisely thanks to the sparse vegetation, you get to see a lot of wildlife. Think wildebeest, springbok, hartebeest, ground squirrels, anteaters and meerkats. But also cheetahs, leopards, brown and spotted hyenas and Kalahari lions with black manes. You find them mostly in the dry riverbeds where wells have been dug.
What's more, the Kgalagadi Transfrontier Park is the place to be for avid birdwatchers: the park is home to around 280 species. Only 92 species are native, the rest are migratory birds that make the Kgalagadi a temporary habitat.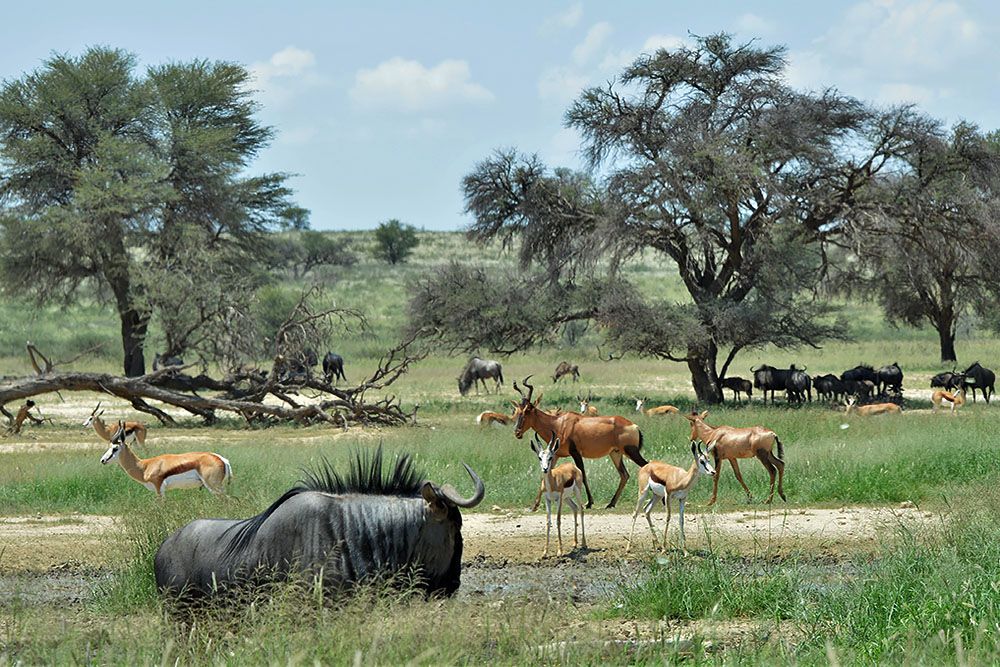 Practical issues for visiting the Kgalagadi Transfrontier Park
In Kgalagadi, the roads are less suitable for regular rental cars than in many other nature parks. For a self-drive you will therefore need a 4×4. If you don't have one, take advantage of the many (organised) game drives you can make. These can be booked at the main entrance 'Twee Rivieren', where you also find most facilities (such as restaurants). If you do have a 4×4, be aware that the park is very vast. You need to be at your accommodation in the park before sunset, or have left the park.
There is one lodge in the park and several other encampments (chalets and tents). These are located near waterholes for front-row views of wildlife. If during your safari you leave the park via a different entrance from the one you entered, you must stay in the park for a minimum of two nights.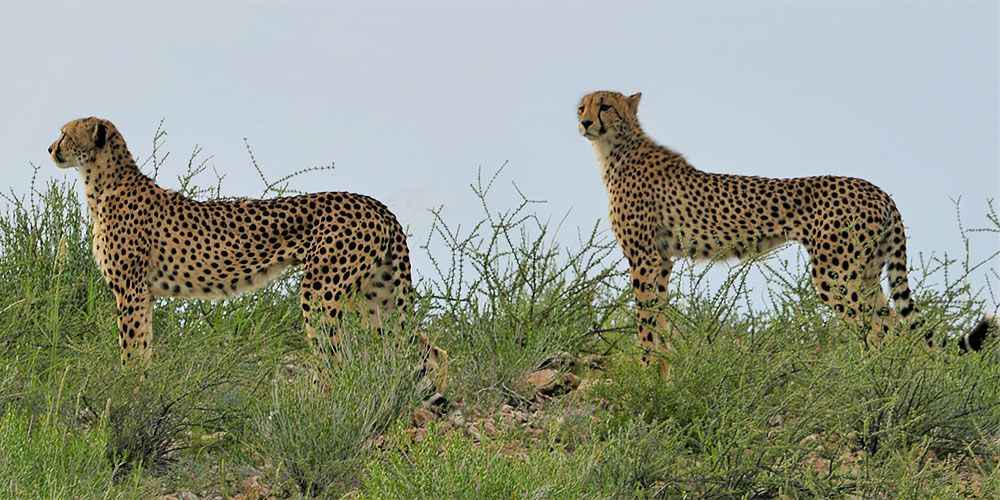 Kruger National Park, most famous park for a safari in South Africa
Kruger National Park is South Africa's most famous wildlife park and also one of the most famous in the world. This huge park of almost 15,000 square miles is home to all of southern Africa's iconic mammal species. Like the famous Big Five but also giraffes, zebras, cheetahs, impalas, wildebeests and even white rhinos. In total, some 140 mammal species and more than 500 bird species live in Kruger and its environs.
The national park offers so many safaris that you can easily spend at least a week there. You can opt for game drives (with safari car and guide) in the early morning, at sunset and somewhat later in the evening. Or just during the day where you park your car and immediately go on a four-hour safari. Furthermore, you can do beautiful (short) day hikes or treks, mountain biking and even play golf on Skukuza's golf course! Incidentally, you also have a very nice golf course outside the park where you can play a round amidst the wildlife.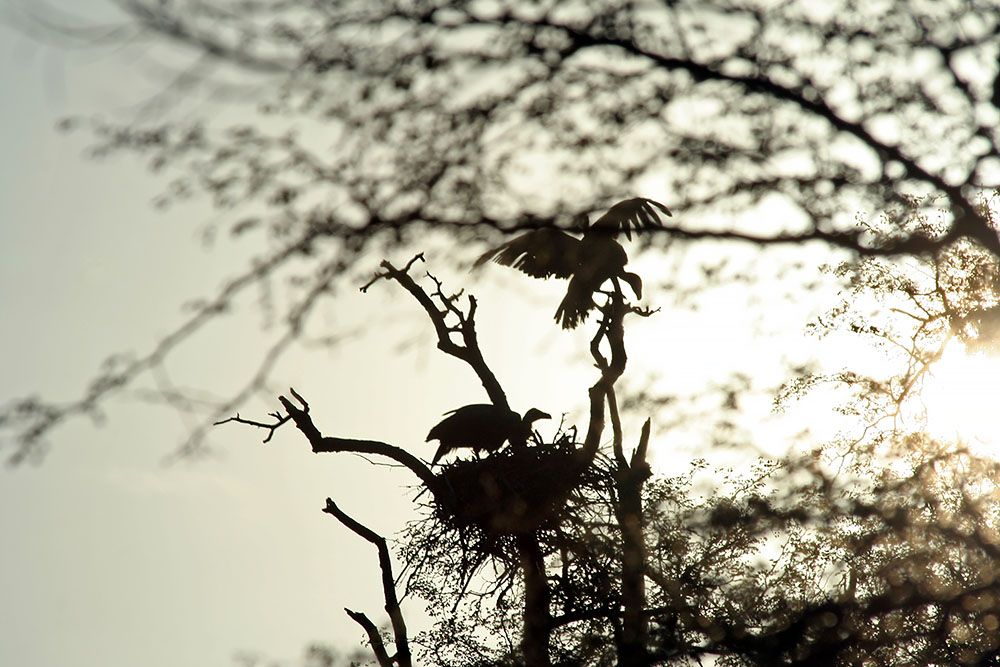 Practicalities for visiting Kruger National Park
Thanks to an impressive road network, you can do a self-drive with your own hire car just like in Addo. But precisely because road infrastructure (and accommodation!) is so well developed, self- drive roads can be quite busy. Especially in high season (our summer months). If this puts you off, consider alternating your safari in Kruger with a visit to some beautiful private reserves in the immediate vicinity. Such as the Balule Nature Reserve, Karongwe Game Reserve and the Thornybush Game Reserve.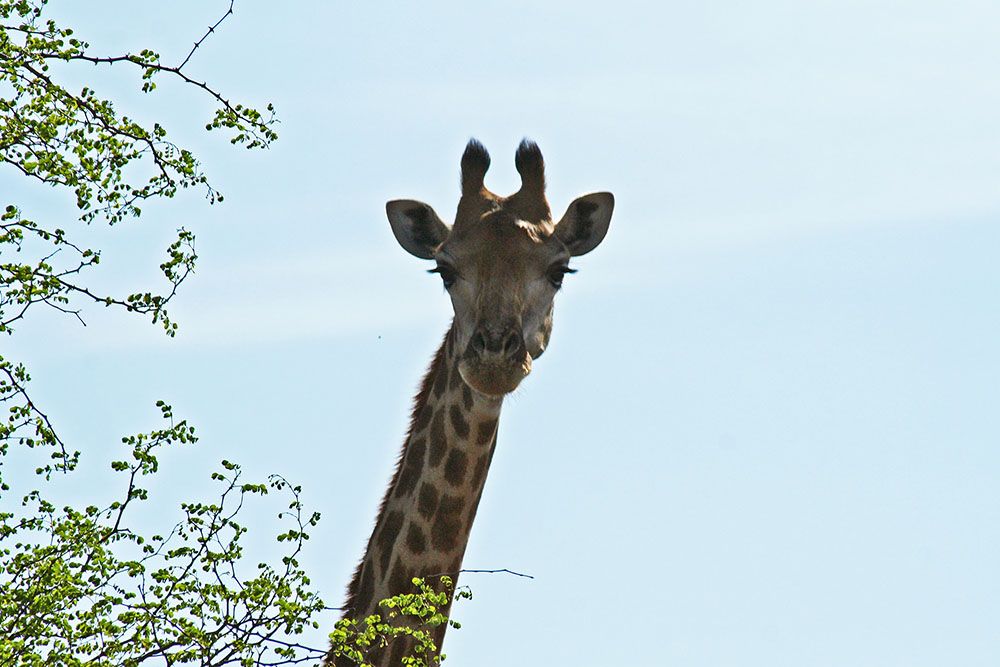 Hluhluwe-Imfolozi Park
Hluhluwe-Imfolozi Park, located in central KwaZulu-Natal just above Durban, is the oldest nature reserve in Africa. The park became known for its efforts to protect the still endangered white rhino. The current park was created by merging the two parks Hluhluwe and Umfolozi in 1989.
At less than 700 square miles, it is a lot smaller than Kruger National Park. Yet Hluhluwe- Imfolozi Park has a particularly large diversity of animals, including the Big 5. And you will find the largest population of white and black rhinos in the whole of South Africa. You will also encounter hippos, cheetahs, spotted hyenas, wildebeests, jackals, giraffes, zebras, waterbucks, kudu, impalas, 340 bird species and many more special animals. Thus, it is also one of the best places in the world to admire nyalas.
The Hluhluwe-Imfolozi Park is a wonderfully quiet park where you won't encounter many safari cars or self-drives. Actually quite special because the landscape is downright stunning. For that reason, we actually find Hluhluwe-Imfolozi Park even more interesting than Kruger National Park.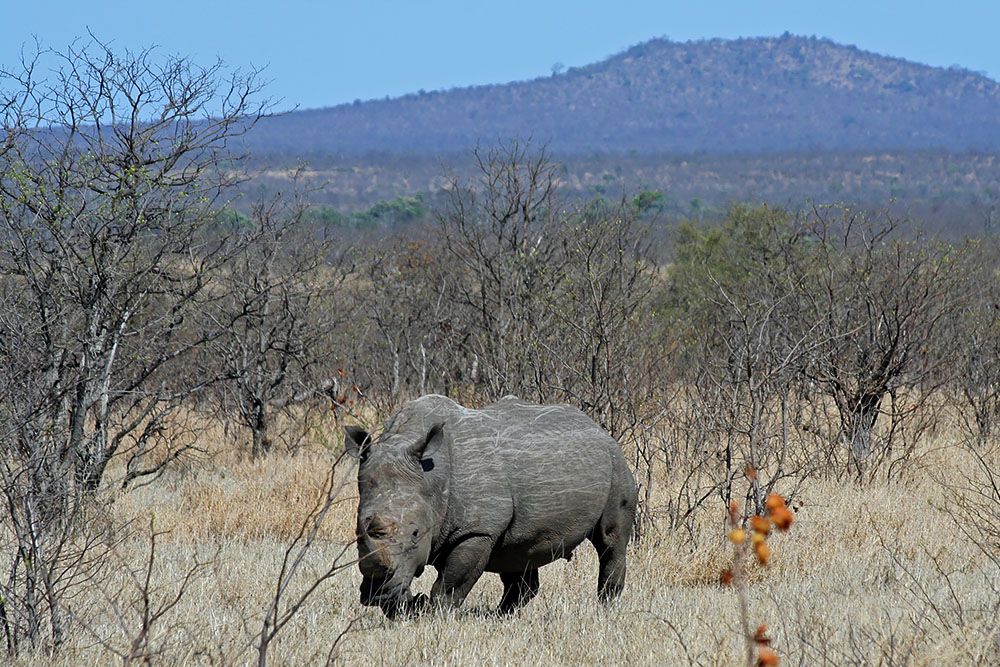 Practical issues for visiting Hluhluwe-Imfolozi Park
There are three entrances to the park: Nyalazi Gate (most centrally located), Memorial Gate (if you particularly want to be in Hluhluwe) and Cengeni Gate (Umfolozi part of the park). Once in the park, you can either do a self-drive safari or an organised game drive with a guide. You can also go on fine guided walks. For instance, there is a three-day trek through the 'Wilderness area'. You can only walk here as you won't find any roads.
Inside the park, there is ample accommodation ranging from lodges to tented camps. But even outside the park, you can stay in one of the many, usually cheaper accommodations.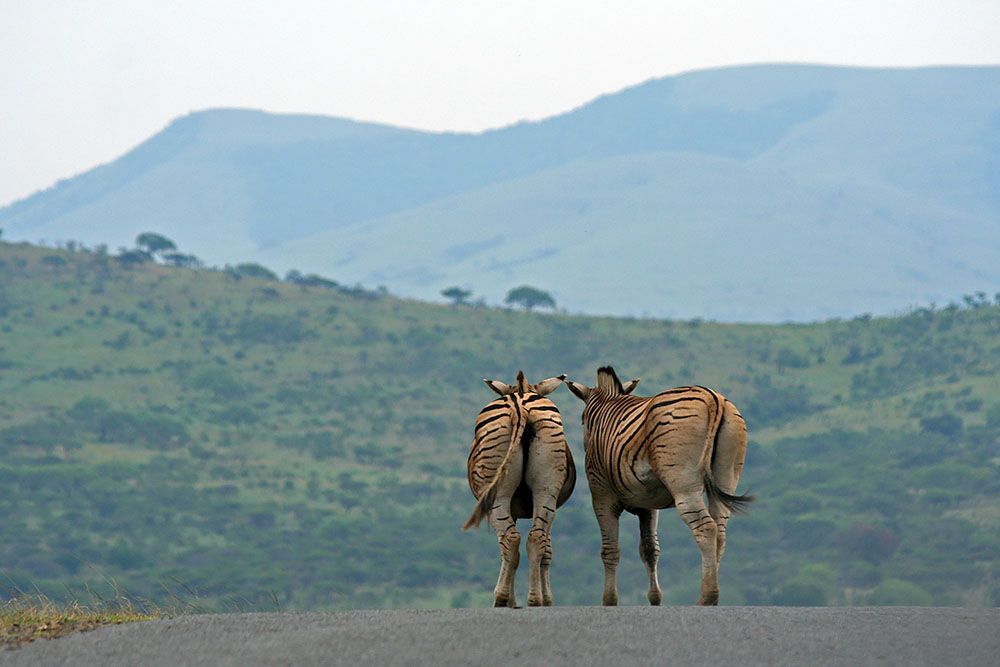 Answers to frequently asked questions about a safari in South Africa
Where does the word safari come from?
The word Safari comes from Swahili and means 'a long journey'. In the early 19th century, the word took on a slightly different meaning. At that time, a British expedition set out to discover and document southern Africa. Since then, safari has mainly stood for overland travel to view the beautiful African wildlife. But nowadays, the term is also used for trips where you go to admire wildlife in forests, from the air or even underwater.
What is the best season for a safari in South Africa?
Generally, the period from May to September is the best time to go on safari in South Africa. This is because in large parts of the country, this is the dry season. The advantage of this is that you can spot the animals more easily. They tend to hang out more near waterholes and there is less vegetation. But if you want to combine your safari with a visit to Cape Town and the surrounding area, their summer (November to March) is better. We ourselves were there in October and in November. We found that a fine period with pleasant temperatures and little rainfall.
Self-drive safari or an organised game drive?
Personally, we find organised safaris more ideal. You travel with a small group and a guide. That guide is really very valuable as he knows the best places to spot wildlife. Furthermore, the safari is taken care of down to the last detail, you hardly need to arrange anything yourself. Accommodations usually range from average to good or even luxurious, and in the middle of nature. Moreover, you will be transported in specially designed 4x4 Jeeps. You will sit high above the ground with a good view of the surroundings. The car is open so you can take the best photos.
Another, more affordable option is to drive yourself. We think a big advantage of this is that you are free to go wherever and whenever you want. You can also go to the somewhat lesser-known parks that are usually not included in the programme of an organised safari. One of the disadvantages is that you have to book your own accommodation. You also have to do the necessary research: for instance, are you allowed to enter a certain park (at night) with your own transport? What are the park rules?
Incidentally, it is often possible to combine a self-drive with an organised safari. In Addo Elephant National Park, for instance, we did the self-drive during the day; in the evening, we did an organised mini-safari led by a guide.
How much does a safari in South Africa cost?
Going on safari in any country, including South Africa, is not cheap. Fully organised trips with frequent stays in luxury accommodation (whether or not in private safari parks) are obviously the most expensive option. Self-drives with stays in somewhat less luxurious accommodation just outside a park are clearly cheaper.
Furthermore, keep in mind the so-called 'Conservation Fees': fees you have to pay every day for visiting a park. Usually, these fees are not included in organised safaris. You normally pay an amount of around 18 GBP per day. Thinking of spending many days on safari in one of the national or private parks? Then consider buying a Wildcard (International All Parks Cluster). This gives you one-year access to most private and national parks in and around South Africa. In about seven days, you'll have got your money's worth!
How much time should I plan for my safari in South Africa?
Our advice is to visit at least three different parks and stay at least two to four days there. Add in the travel time between the parks and you end up with almost two weeks. If you want to combine your holiday with stays in Cape Town and the surrounding area, count on a three-week holiday.
Where is the best place to go on safari in South Africa?
This question is difficult to answer because every park but also everyone's wishes are different. But our top five best parks (above water) for a safari in South Africa are the following (in alphabetical order):
Addo Elephant National Park
iSimangaliso Wetlands Park
Kgalagadi Transfrontier Park
Kruger National Park
Hluhluwe-Imfolozi Game Reserve
Other topics you may be interested in