Hot air balloon ride above the Hoedspruit wilderness
Hot air balloon ride above the Hoedspruit wilderness
An unforgettable experience for us during our tour of South Africa was a hot air balloon ride over the wildlife parks at Hoedspruit. It was the first time in our lives that we had gone on a balloon ride. Above the African wilderness, we felt extra special.
Because you have to be present for the balloon ride well before sunrise, it is usually recommended to spend the night before at one of the lodges/resorts with which the balloonist has a deal. You will then be picked up on time from your accommodation. An additional advantage is that you get a considerable discount on balloon rides.
For that reason, we stayed at the Makalali Game Lodge, one of the many luxury lodges in the area. We had to be there the day before the balloon trip because of rebellious hippos before sunset. It was not a punishment as the lodge is very comfortable and you have a nice evening thanks to the braai and the company of other balloonists.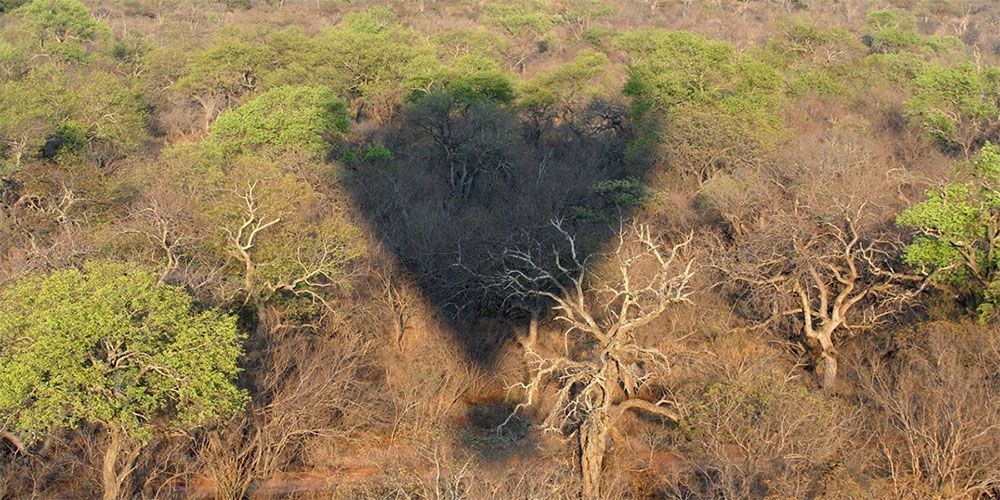 Getting up early for the hot air balloon flight
In the morning around three o'clock you are awakened for coffee, after which you are in the cold (we were there in October when it is spring in South Africa) going to the terrain where various balloons are being prepared. After a short briefing with, among other things, an explanation of landing techniques, you first have to get over the almost 4 feet high basket edge. If you are not that agile anymore, it can be tricky, so let someone know if you think that you might need help.
You'll get up at about 5 am and you will be able to witness a beautiful sunrise from the not-too-large wicker basket barely a quarter of an hour later. A nice trip over a number of wildlife parks follows where you will see a lot of wildlife, including giraffes with their long necks above the foliage.
It may happen that, if the wind is against you, you have to make a landing somewhere in a game park. Fortunately, an off-road vehicle from the country follows the balloon wherever you land, you are quickly picked up. In line with tradition, you will receive a glass of Champagne after the balloon ride.