Addo Elephant National Park
We visited several wildlife parks in South Africa, including Kruger National Park, Makalali Game Reserve, Kapama Game Reserve, Umfelozi and Hluhluwe, and the Bontebok National Park. However, the wildlife park that impressed us most was not Kruger Park but Addo Elephant National Park, located about 50 miles from Port Elizabeth.
The initial park was founded in 1931 to protect the 11 remaining elephants in the area. Currently, there are more than 450 elephants. In addition, there are buffalo, antelope, hyena, lions, more than 48 endangered rhinoceros and the endangered, rather large dung beetle.
Plans for expansion
There are plans to further expand the park with the nature reserve Woody Cape. The 'Greater Addo Elephant National Park' will then be 1,400 square miles and will not only contain the "Big 5" but even the "Big 7" which refers to the elephant, rhinoceros, lion, buffalo, leopard, whale and the white shark!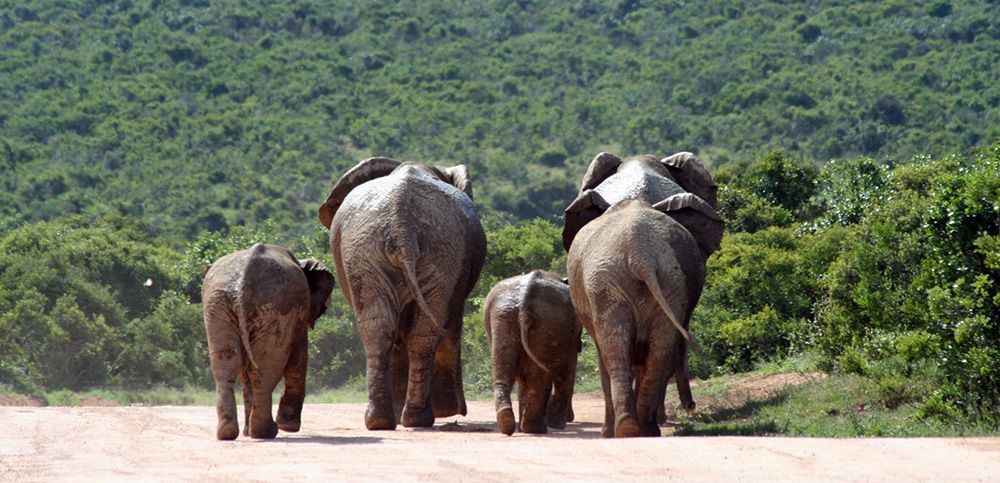 Ways to go on safari
Wildlife can be admired in many ways. Firstly, via a game drive: a safari where you do not have to drive yourself. An experienced ranger accompanies you on the game drive. He can tell you everything about the animals and the natural environment in which those animals live. Game drives usually depart early in the morning – when many animals come to drink at the well – or at sunset or even at night. We opted for the night safari, something we definitely recommend for everyone!
Another way is to go on safari with your own (rental) car. The roads in the park are fine. Even the dirt roads are easy to do. Although there are many places where you can park to view the animals better, we saw most animals while driving. You will receive practical tips on how to do the best self-drive safari from the park staff.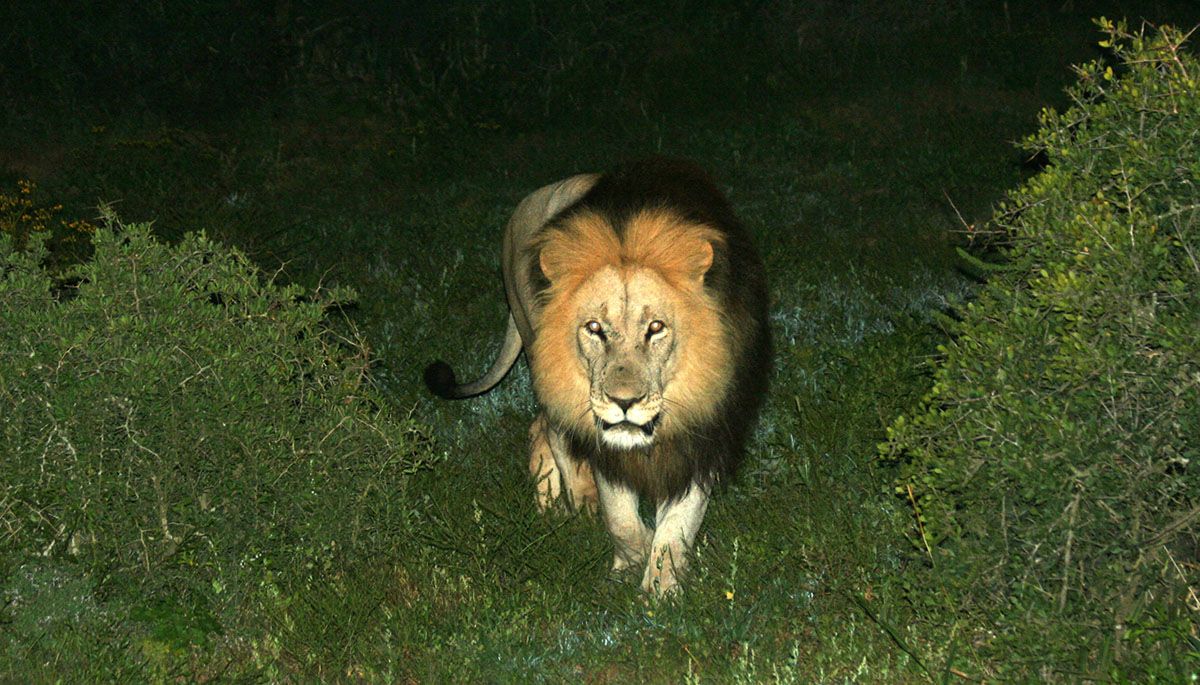 Accommodation
Outside the Addo Elephant National Park you can find many 'camps' (lodges) where you can stay comfortably or even luxuriously. Moreover, within the park there are quite a few camps where you can stay overnight. These are – understandably – slightly more expensive than outside the park. The advantage of staying in the park is that you can drive to the wells at the right, early times and you are not blocked by any delays at the park gate. View the many possibilities.