A beautiful pirogue tour at Fianarantsoa, Madagascar
A beautiful pirogue tour at Fianarantsoa, Madagascar
One of the best ways to get to know the landscape and people is via a boat trip on a river. From the water, you can observe life on and along the water at its best. It is even more special if you can take such a trip in a real pirogue. This narrow boat, known to us as a pirogue, is a hollowed-out tree trunk. A pirogue trip on the Matsiatra River near Fianarantsoa is also the perfect opportunity to learn about Betsileo culture.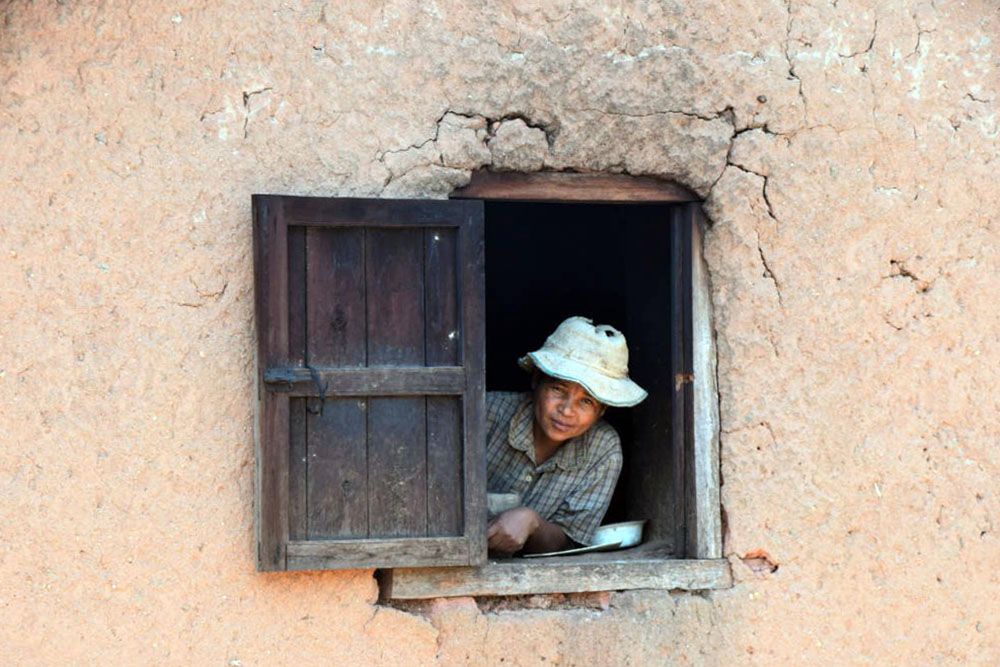 A bumpy bus ride
Before we can start the pirogue tour at Fianarantsoa, we have to ride the bus for a little over 20 kilometres. The first stretch goes through the city, but soon we turn onto a very bumpy road. We end up shaking in the bus for about 2 hours. The speed is no more than walking pace on some stretches. Fortunately, the views of the surroundings compensate a lot. We see many locals taking the same bad road to or from the city with all kinds of means of transport. We also enjoy the many rice fields in this area. Fortunately, we regularly get the chance to make a photo stop.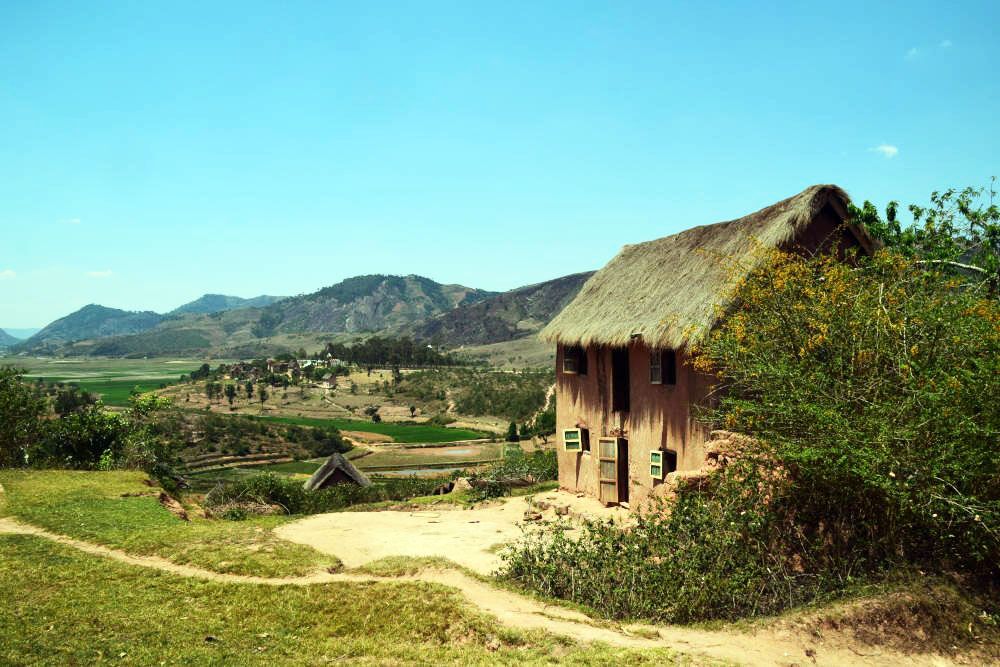 A delicious lunch under the trees
After this special ride, we are allowed to exit the bus in a small village. The Betsileo people are already kindly waiting for us. It remains striking how friendly the people of Madagascar are no matter where you are. They wave to us exuberantly and are happy to pose for a photo. We walk a short distance through a village with a small school. Unfortunately, today is Saturday, so the school is closed. It would be a unique opportunity to get a quick glimpse of school life in this region.
Under the benevolent shade of the trees, we see the Soavadia Tours organisation grilling zebu meat on the barbecue. The delicious smells are already approaching us. We are offered soft drinks and some local snacks, which taste delicious. After a while, the cook finishes roasting all the meat. She serves us a meal of rice, meat and salad. It is a delicious picnic. We are closely watched by the local youth, who don't want to miss anything from the event a little further on. With a well-filled stomach, we can start our pirogue trip down the Matsiatra River at Fiananarantsoa.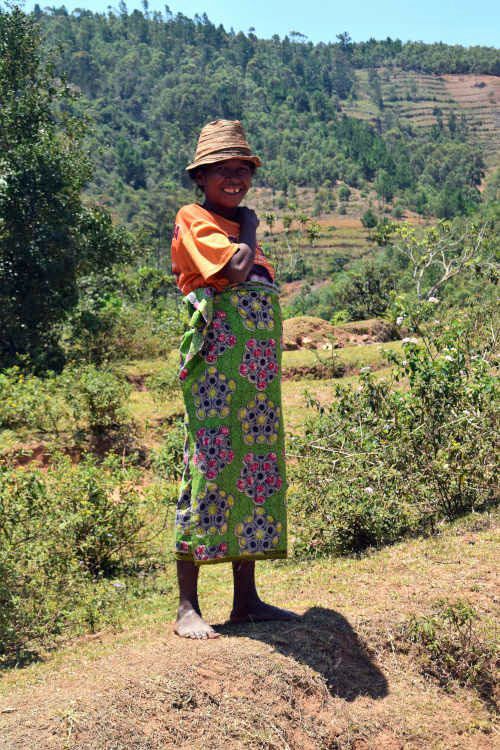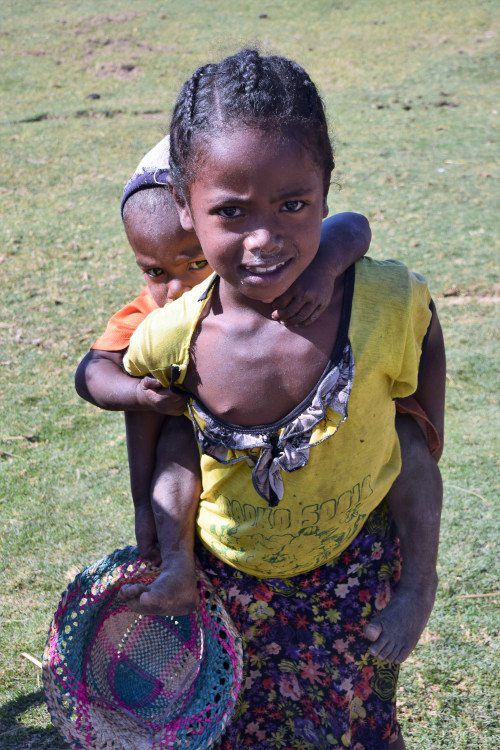 And then: the pirogue trip at Fianarantsoa
We walk a little further to the river. There, some 12 pirogues lie on the waterfront. To give the spoilt Western tourists some relief, the boatmen have put a load of hay in each pirogue. This way, we can save our butts a bit, as the seats are quite hard. A maximum of two people is allowed to board the rickety pirogue. Fortunately, everyone fits in and also gets into the seemingly rickety little boat without a scratch. You can hardly imagine fishermen daring to go to sea with such pirogues!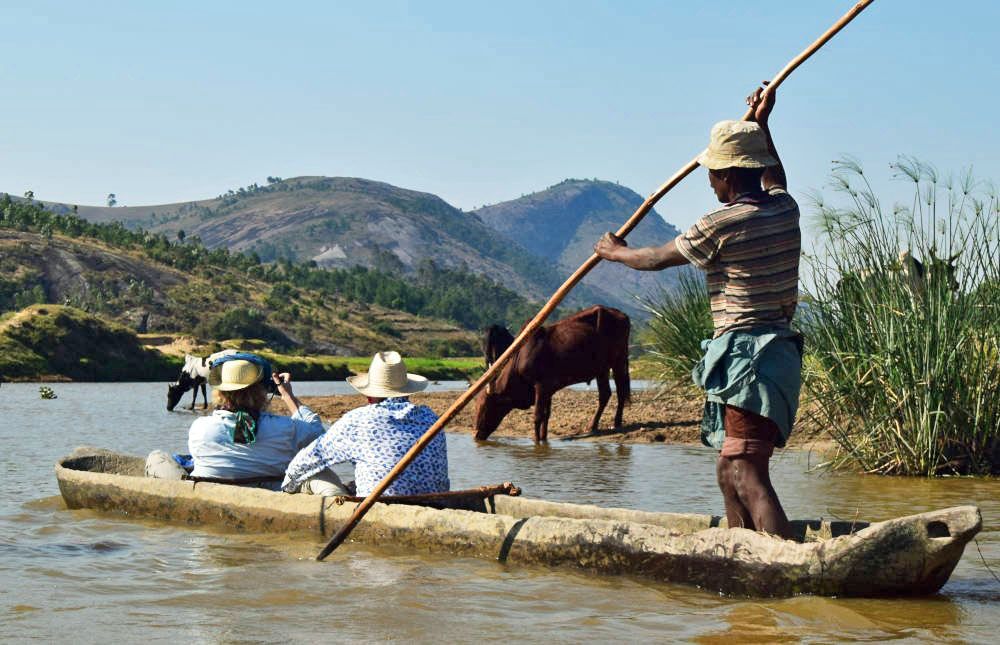 The boatmen can make good speed with their oars. We see a magnificent landscape passing by. We also see many children enthusiastically running with us along the waterfront. But above all, it is beautiful to see how fishermen, both men and women, are busy securing their catches. They are busy with large baskets. They are waist-deep in water and busy. As we sail by, they pause their hard work for a moment to wave enthusiastically.
When we are underway for a while, one of the boatmen starts singing local songs. The others then join in. It is an impressive sound. With full devotion, they sing their hearts out. The sound echoes against the mountain sides along the river. A very special experience that gives us chills down our spine.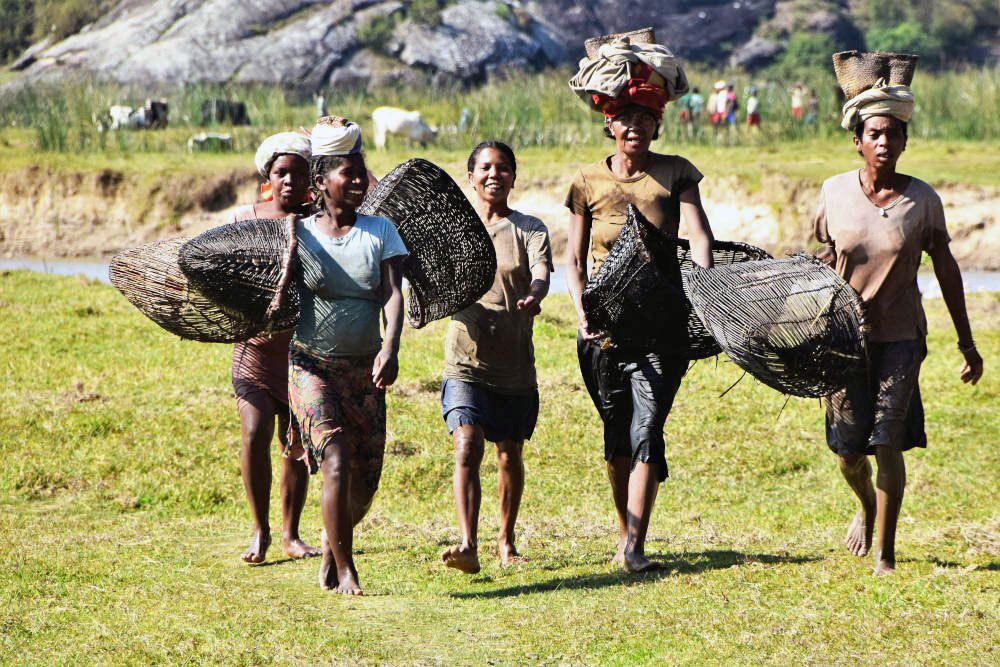 Hiking back through small villages
After about two hours, this beautiful pirogue trip along the Matsiatra River ends at Fianarantsoa. We step out of the hollow logs again and walk through some small villages. Children walk with us and ask for a gift, a pen or soap. We see another traditional Betsileo house and can hardly imagine an entire family living in a small house. The ground floor is storage and space for the animals. On the small first floor, people live, cook, eat and sleep. How spoilt we are with our luxuries. But when you see the happiness of these people, you realise how they can still be content with very little.
We board the bus again and let all the unforgettable impressions sink in. It was a unique pirogue trip at Fianarantsoa, where we could enjoy beautiful scenery and a particularly friendly population! Fortunately, the drive to our hotel is a lot more comfortable and less long. We slowly watched dusk fall over the valley and the city. What an amazing experience!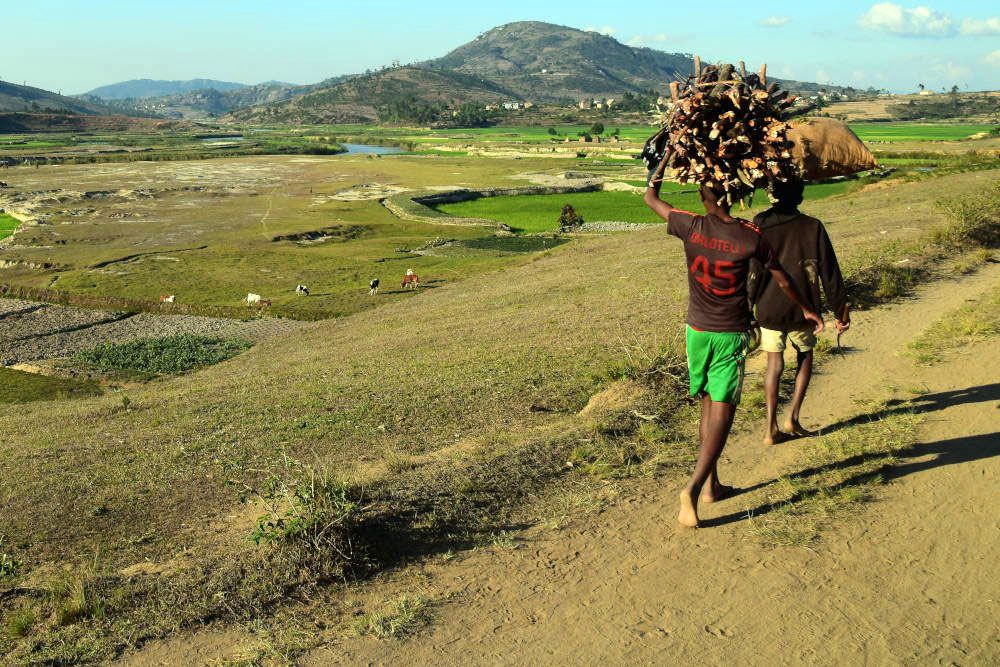 Piroguette tour at Fianarantsoa: practical information
Tour operator Soavadia Tours runs such pirogue tours at Fianarantsoa. This organisation only has a severely outdated Facebook page. Better to contact Soavadia Tours by phone to make arrangements. The phone number is 0261 34 020 64 95.
If you make this trek in their winter (July/August), it's useful to bring some warm clothes (long-sleeved jumper, long trousers). When the sun disappears behind the mountains and there is a strong wind, it gets chilly in the pirogue.
Fianarantsoa is on RN 7, the main road from the capital Antananarivo to the coastal town of Tulear in the southwest.
In Fianarantsoa there is ample accommodation. 
If you don't want to eat at your hotel, restaurant La Rizière is an excellent choice. This hotel specialty restaurant has an extensive menu. The students' service is perfect and the view of the city is very nice.