The islands of the state of Hawaii appeal to the most people's imagination. As soon as you hear the name of the archipelago, you probably immediately think (and rightly so!) of beautiful, white sandy beaches with coconut palms, surfers riding the highest waves, rugged, wooded mountain ridges, and tropical forests with waterfalls inland. Not to mention TV series like Magnum and Hawaii 5-0, as well as the movie Pearl Harbour.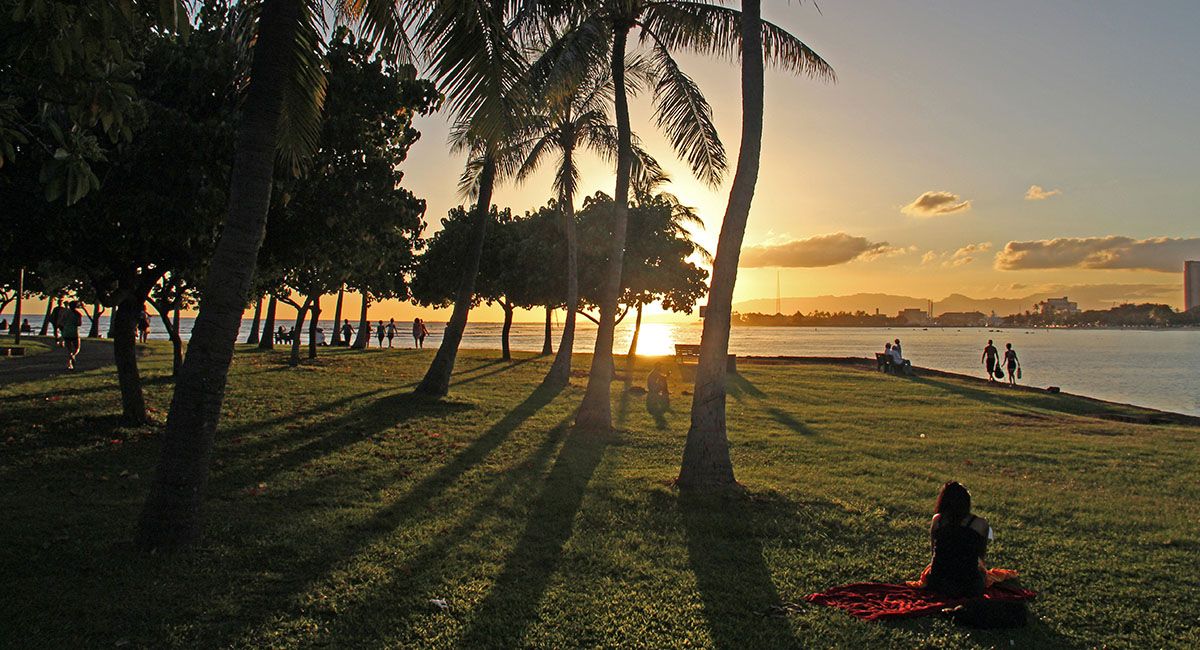 Of the 137 atolls and volcanic islands, the most famous are the very different islands of Ni'ihau, Kauai, O'ahu, Moloka'i, Lanai, Kaho'olawe, Maui and Hawaii (big island). We have only been to O'ahu (where the capital Honolulu is located), Hawaii (the largest island) and Kauai, but we did go diving in the coastal waters of Ni'ihau, near Kauai.
There is a lot to do on the islands. You can, especially on O'ahu and Maui, have a good lazy beach holiday. If you are looking for more action as we do, think of many forms of water sports, such as surfing, sailing, diving and snorkelling, but also golf and all kinds of hiking! If you want to know which insanely beautiful short walks or long hikes you can do on the islands, quickly browse to the islands as mentioned at the bottom of this blog.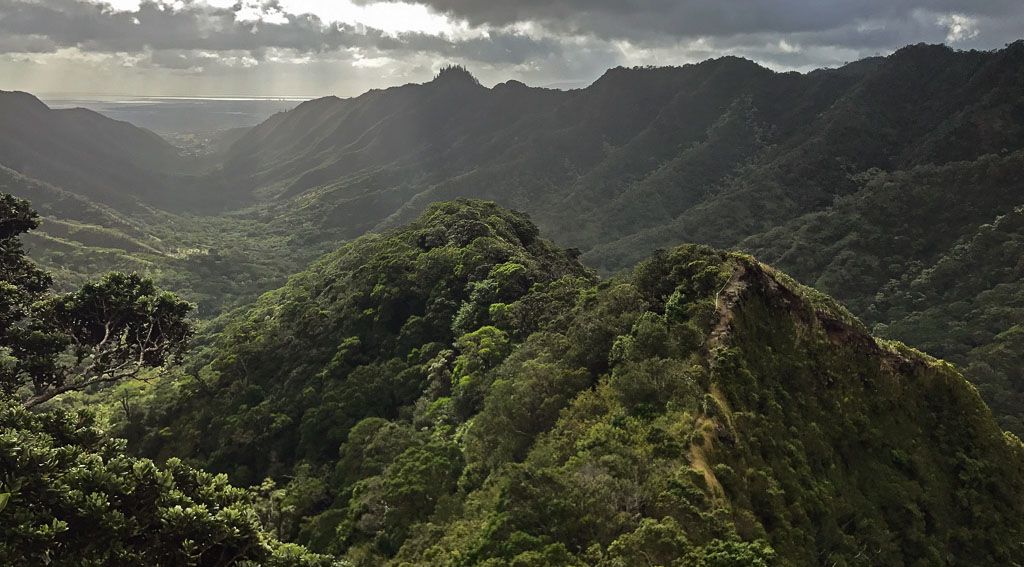 Practical information
Best travel time
Hawaii has two seasons: summer and winter. The temperature differences between those seasons are only three degrees. In the summer months there is slightly less rain than in the winter. However, that does not necessarily make summer the best time to travel. For surfers, the winter months are the best, for hikers especially spring but also November and December. If you also want to spot whales, the period from January to April is the best. The warmest seawater is in summer and autumn.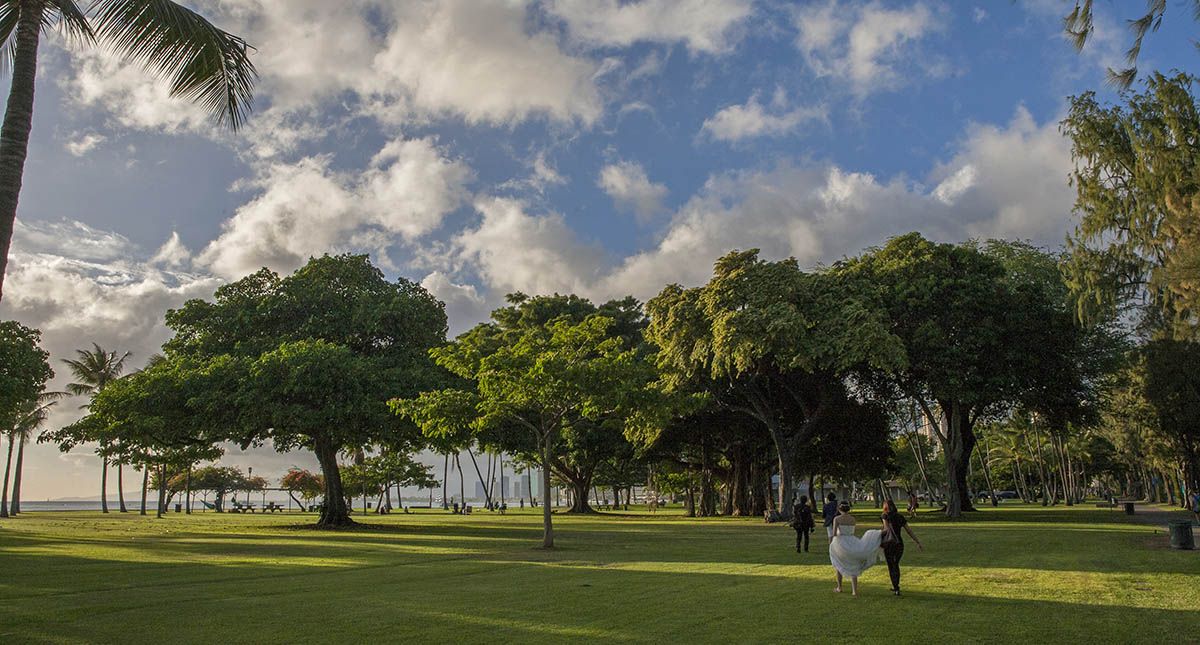 Health in Hawaii
Although the island of Hawaii (big island) is a very interesting island in our opinion because of the many sleeping and especially active volcanoes, the gas plumes from the active volcano Kilauea can provide a veil of ash. That veil or blanket of ash is also called bird or lava haze. Bird is especially dangerous for people with respiratory problems (asthma or COPD), but it can also be harmful for people with good lung health. At the time of writing this blog, the parks reopened after a period of Kilauea activity in the spring of 2018. Follow the media reports and check the advice of the island's National Park Service.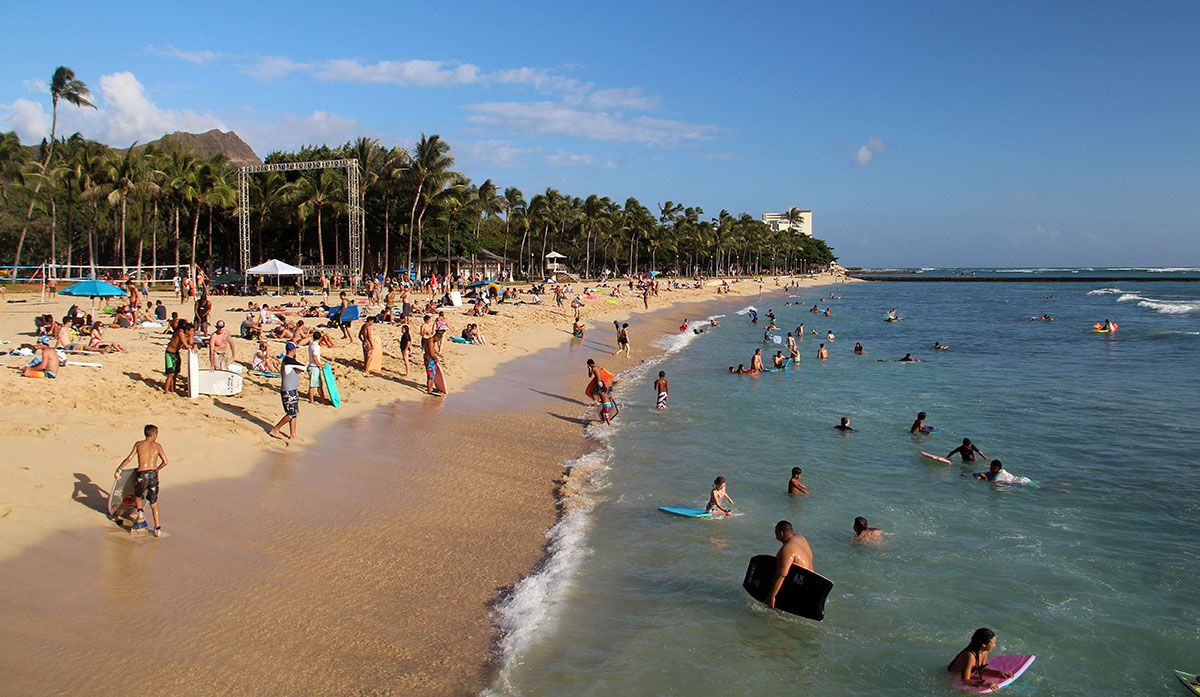 Walking tours on the islands of Hawaii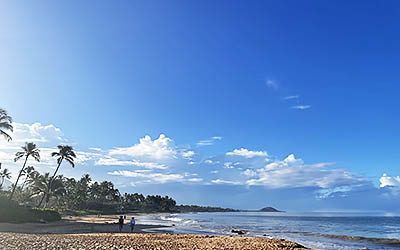 Maui is the second largest and, as far as we are concerned, one of the most beautiful islands in Hawaii. The island was created by the merging of two volcanoes. Here you will find diverse microclimates with unique flora and fauna. Between...