A winter holiday to Lapland is like a holiday in a fairy tale landscape. Everywhere you look you see an immense white world. The trees are beautifully covered with thick piles of snow. The silence is enormous and, in the evening, you can really enjoy a starry sky, unhindered by any light pollution.
You can do various special activities in Finnish Lapland. Because how many people can say that they have experienced a snow scooter safari, reindeer hike, or a husky safari on their holiday? You can also go ice fishing, walk through the impressive nature on snowshoes, and do some cross-country skiing. Finally, there are some – limited – skiing opportunities. If you are lucky you can enjoy the mysterious northern lights! A holiday to Lapland is a special form of winter sports experience, a real bucket list destination for couples!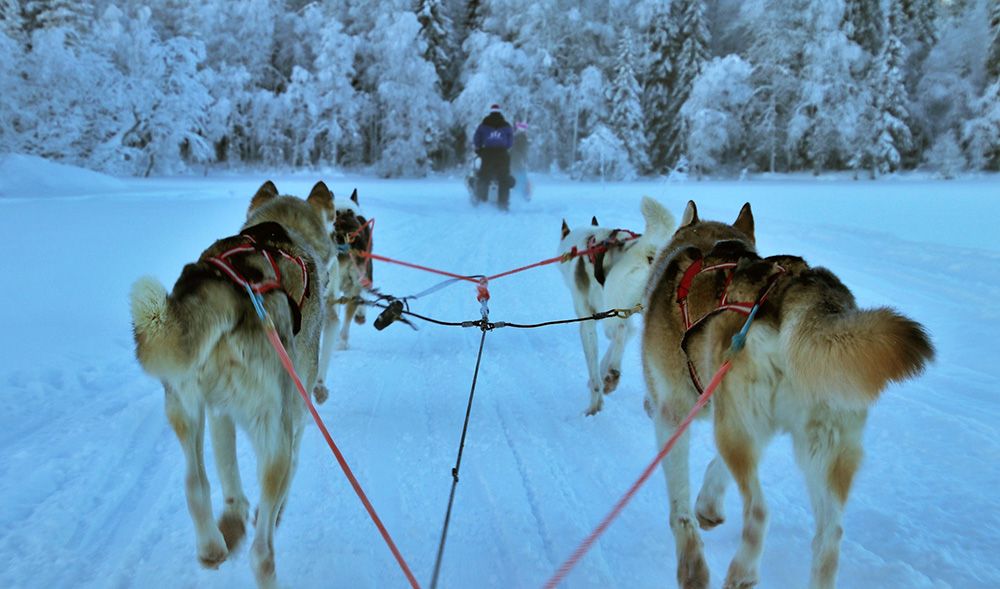 Meet the Sami in on your holiday to Lapland
Lapland is not a state of its own. The area extends over the northern regions of Norway, Sweden, Finland and Russia. The original inhabitants are the Sami or Saami. Do not call them Lapps, because they find that an insult. These nomads went with their reindeer into the wilderness in search of food for their flock. The Sami lived in tents made of reindeer skins, which were easy to transport on a sled. Only in the winter months did they stay in a permanent place. During a holiday to Lapland you have several chances to come across the Sami in their traditional clothes and tents. Various excursions come across places that are inhabited by the Sami.
My first time on holiday to Lapland
The first time I experienced this winter wonderland was more than 20 years ago. The company I worked for at the time had offered the staff a long weekend to celebrate an anniversary. I came directly from New Zealand, where I then made a camper trip to Rovaniemi. Besides huge jetlag, I also had to deal with a huge temperature difference of no less than 60 degrees! Yet I had a wonderful experience with my colleagues in that beautiful nature. That is why I really wanted to go back for a holiday to Lapland. A few years ago, instead of a "traditional" winter sports holiday, my family and I spent a week in Finnish Lapland. Once again it was a fantastic experience!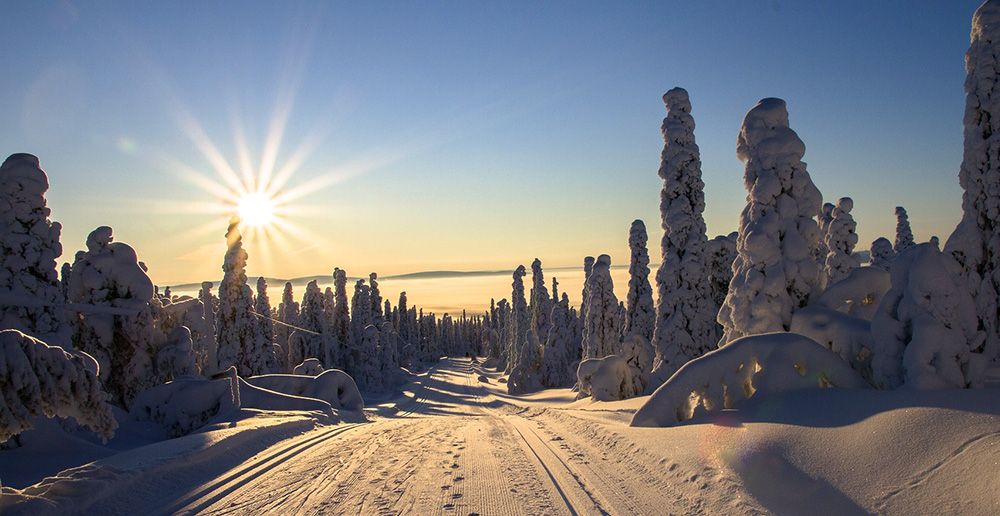 Holidays to Lapland: our highlights
A holiday to Lapland is a highlight in itself. In the afternoon in particular, when the sun goes down, we found the landscape very special. The sun lighting up the snowy trees… a magical sight! Every evening we went for a twilight stroll. The clear sky with thousands of stars illuminated our way across the frozen lakes. Rarely have we seen a more beautiful starry sky than in Lapland. Because we were far from the inhabited world, there was no light pollution. Unfortunately, you won't find that anywhere in the Netherlands. But besides enjoying the fairy tale winter landscape, there is more to do when you go on holiday to Lapland. We think these are the things you really shouldn't miss:
Snowmobile safari
For the inhabitants of Lapland, the snowmobile is the same as what the bike is for us. It is a great experience to go on a snowmobile over frozen lakes, through forests and narrow, hilly paths. With good instruction and various safety features on the scooter there is nothing to worry about.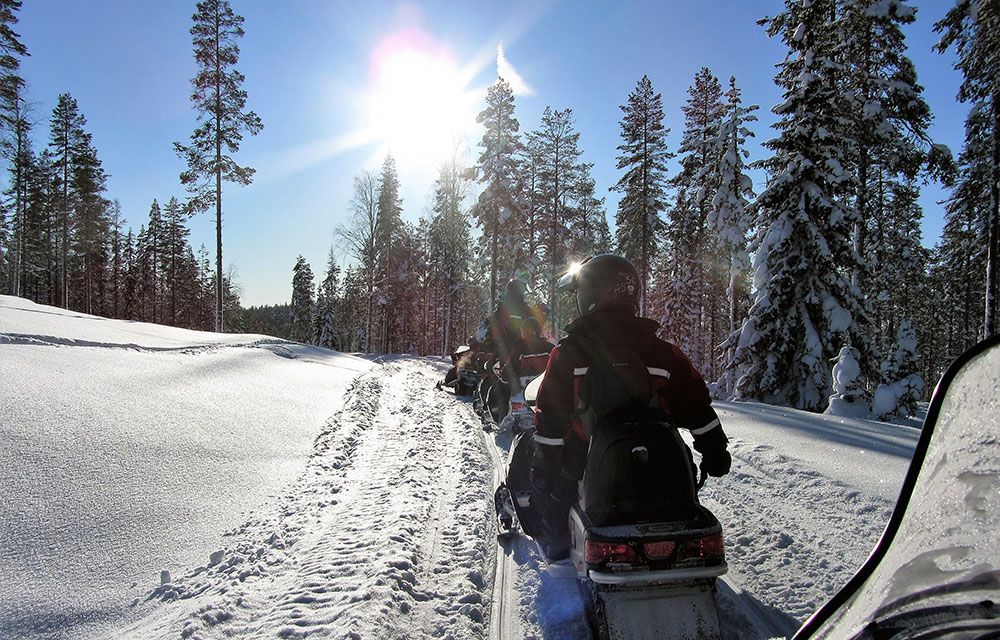 A husky safari
The huskies or polar dogs are extremely strong and can travel 50 kilometres in one day. They have always been used by the Sami for transport. Now, you can go on a trip through the winter landscape. There are even organisers who offer multi-day tours, where you spend the night in the wilderness. There is nothing more adventurous!
A sleigh ride with reindeer
Besides the huskies, the reindeer were of vital importance to the Sami. These animals are also very strong and have great stamina. A sleigh ride in which you drive the reindeer on is certainly an experience you must have during your holiday to Lapland.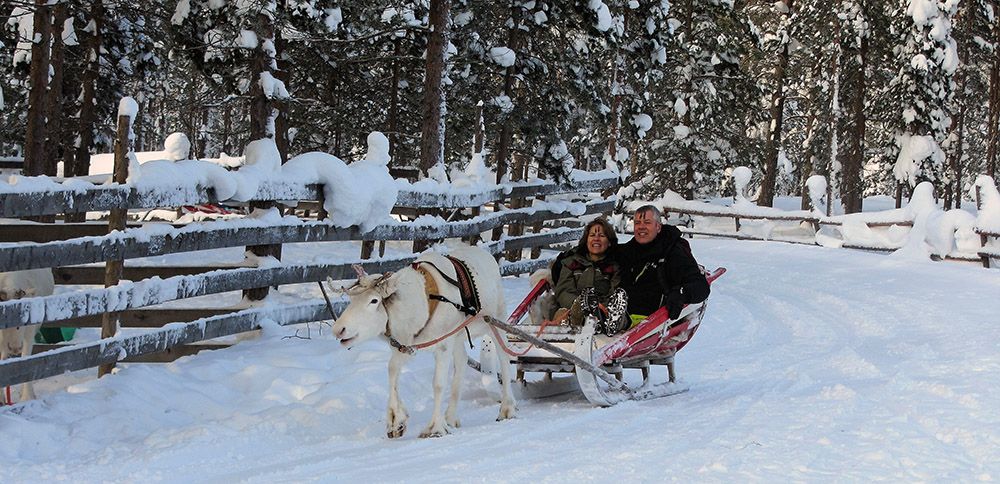 Ice fishing
For the Finns this is, besides ice hockey, an important popular sport. Every weekend there are ice fishing competitions all over the country where they can win great prizes. It is fun to experience it for yourself: you make a hole in the thick ice with an ice drill, you put a string with some bait in the hole and wait patiently on your reindeer skin to get a bite. When the catch is good, the guide prepares the fish right on the fire and you can enjoy the "catch of the day".
Cross-country skiing and snowshoeing
If you really want to do something active, put on your cross-country skis or your snowshoes and go on a beautiful trip through the woods. During our stay, we always brought these items with us. Therefore, we regularly used the thin slats or the "tennis rackets" to enjoy the environment. The trails are well prepared and varied. Beginners like us could manage very well. Are you fond of skiing and just want to do some long descents on challenging slopes during your holiday? Then Lapland is not so good a destination. There are some ski areas, but it is more about the atmosphere than about the length and severity of the descent.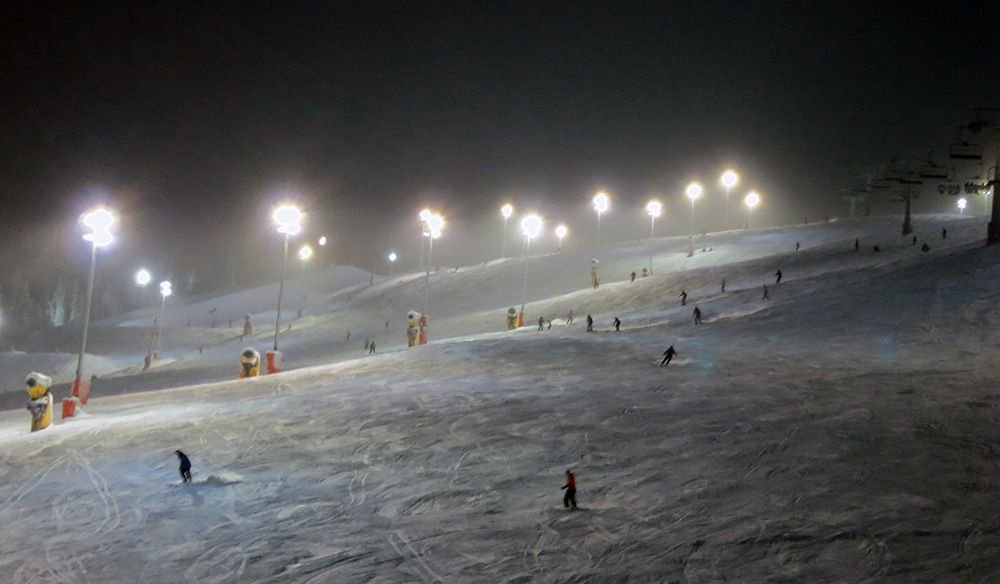 Other highlights
At various places in Lapland you will find ice hotels. On some trips you can stay overnight, on others you can visit it as a stopover during a snowmobile safari. It is definitely worth taking a look. If you stay close to Rovaniemi, the most important place in Finnish Lapland, a visit to that city is very nice. Not to visit the most northerly McDonald's, but to visit the Arctica Museum. Unfortunately, we can't give any guarantees for this, but when you do experience it, you may have seen the most important highlight of any holiday to Lapland: the magical northern lights.
We ourselves were less enamoured with a visit to Santa Claus' headquarters. We found it a real commercial circus. When you are with family and grandchildren in Lapland, it is very special for them to experience. What is nice is that you can send a Christmas card from Santa's post office to your grandchildren. They will receive it the following Christmas at home on the mat. You couldn't make them any happier!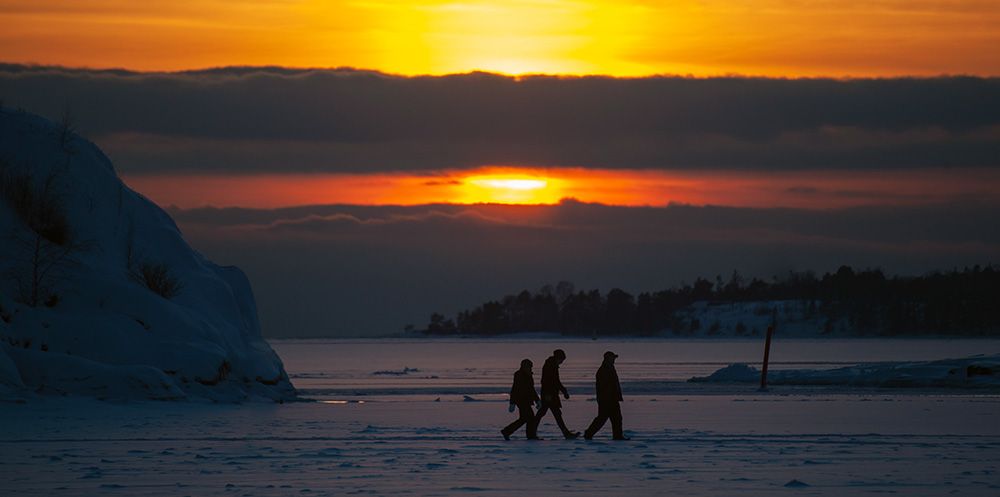 Practical matters
Best travel time for a holiday to Lapland
The best travel time for a holiday to Lapland is between December and mid-March. End of March and April are popular weeks for the Finns themselves. It is therefore busier. In that period, you also miss part of the magic: due to the increasing temperatures during the day, the snow is already gone from many trees. Because Lapland is very northerly, it is dark at the end of December, beginning of January. The first time I was in Lapland was mid-January. This was a very special atmosphere as well as nature at its best.
Clothes advice for a holiday to Lapland
With most trips to Lapland, you visit a special outdoors shop immediately upon arrival. In a short time, they will have you kitted out you in a thermal overall, thick boots, gloves and hat. You use them all the time in Lapland. Especially during a snowmobile trip, that thick overall is very handy. The icy driving wind has no effect on you! At a number of activities, you can do without the overall. So, we did some cross-country skiing and walked on snowshoes and the effort you exert then often provides sufficient body heat. Then you just need your own ski jacket and trousers. If you are the shivery type, it is better to keep the thermal overall on. That will guarantee you won't get cold!
Under your thermal overall, you can best work with layers of clothing. Then if you get warmer, you can take some off. Never use cotton as an underlay. Because if you start sweating, it gets wet and then very cold. Thermal underwear or things made of merino wool are much better as an underlayer. We were never cold during our holiday to Lapland. What's more: I've never sweated as much as that time I did a few hours' cross-country skiing in my thermo overalls. Dripping wet I arrived at my final destination! The winters in Lapland are very dry, but cold. There is almost never a strong wind, so the wind chill temperature is not that low.