Practical tips to travel more sustainably
Practical tips to travel more sustainably
Sustainable (recreational) travel means travelling in a way that is positive rather than negative for the host country (nature, economy and culture). Not only in the here and now, but also in the longer term. This means that sustainable travel goes beyond merely ensuring the least possible impact on our global environment. See also our blog on sustainable tourism.
Sustainable travel starts with awareness. Awareness of the short- and long-term impact we have on the environment and the local community. In this blog you will find many practical tips to travel as sustainably as possible. If you have any good suggestions, please let us know. In this way, we can all make a small contribution to a better world.
Be critical of the type and frequency of your trips
At this point, we have to put our own nose to the grindstone. As travel bloggers, we prefer to travel every month to discover the most exotic places. The Covid crisis has made us realise that we can also have great trips closer to home. And that we don't always have to take the plane for a special city trip. We started to travel 'slower', but get to know an area much better.
This does not mean that we do not still want to visit unique, faraway destinations. But from now on, we think about it consciously. For instance, we want to take city trips by plane less often. And instead of going on short trips several times a year, we want to visit a distant destination for a longer period of time.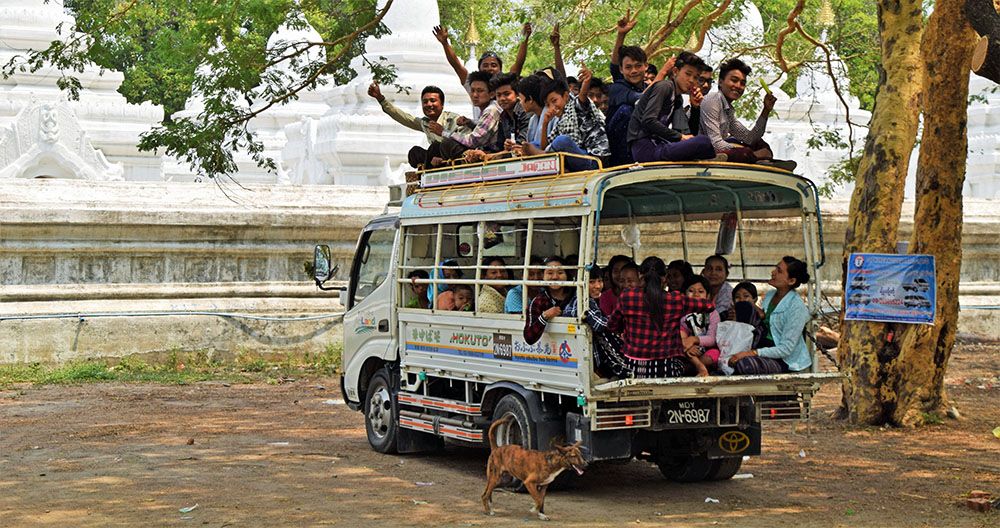 Try to arrive at your destination in the most sustainable way
With the arrival of low-cost airlines and their low fares, flying to a city is sometimes even cheaper than travelling by train. However, you can ask yourself if the difference in costs outweighs the extra high CO2 emissions of your journey. In addition, the plane does not always get you to your destination faster than the train. The travel time to and from the airport and the stay at the airport cancel out the time gained by flying.
For destinations further away, flying is often the only option. However, even then, you can try to reduce your carbon footprint. If possible, choose a non-stop flight. Because the take-offs and landings of the aeroplane cause most CO2 emissions. Admittedly, you usually pay (a little) more for a direct flight. But these costs are more than recouped in travel comfort and travel time. And you travel much less polluting!
Nowadays, you can also compensate your CO2 emissions. Think, for example, of the various initiatives for planting trees for the CO2 emissions of your flight. With some airlines, you can already indicate this when booking. You pay a little extra. The website FlyGON compares flight tickets that automatically (partly) compensate the CO2 emissions of the flight.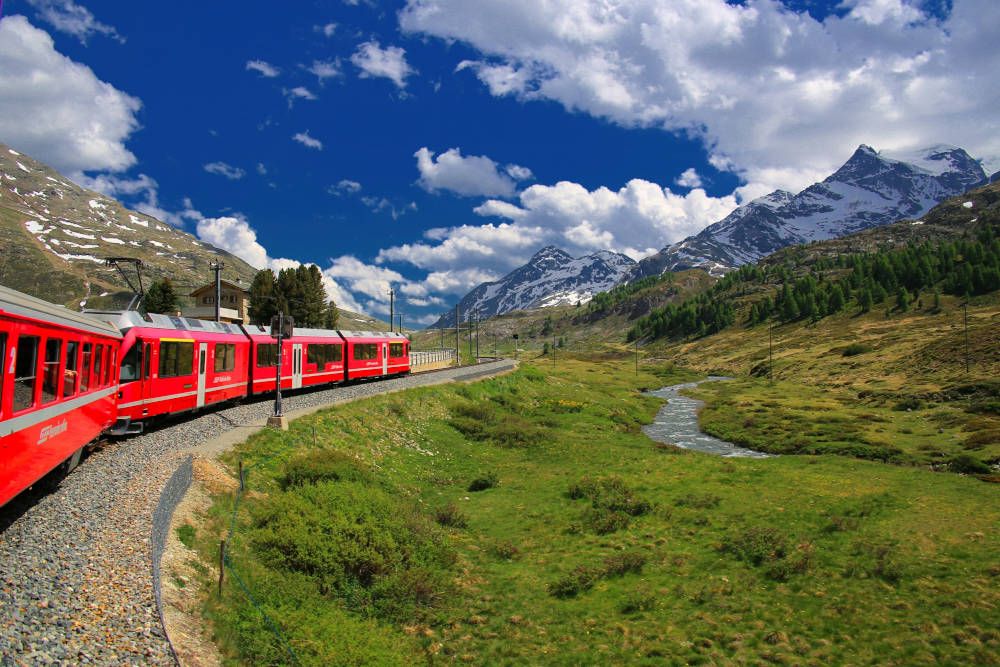 Travel to your destination as sustainably as possible
During a city trip, we prefer to explore the city on foot or by bike. In big, busy cities like London, we also travel by metro a great deal. If we have a stopover in a city on our way to Italy, for example, we leave our car behind. We consciously choose a hotel within walking distance of the main attractions.
And you don't always need a plane for a round trip to your holiday destination. In some countries, travelling by train is even the highlight of your trip. If the rail network is less well organised, consider travelling by bus. In many countries, there are particularly good, comfortable bus connections. Travelling by train or bus also offers you a unique opportunity to see more of the country. And to get in touch with the locals!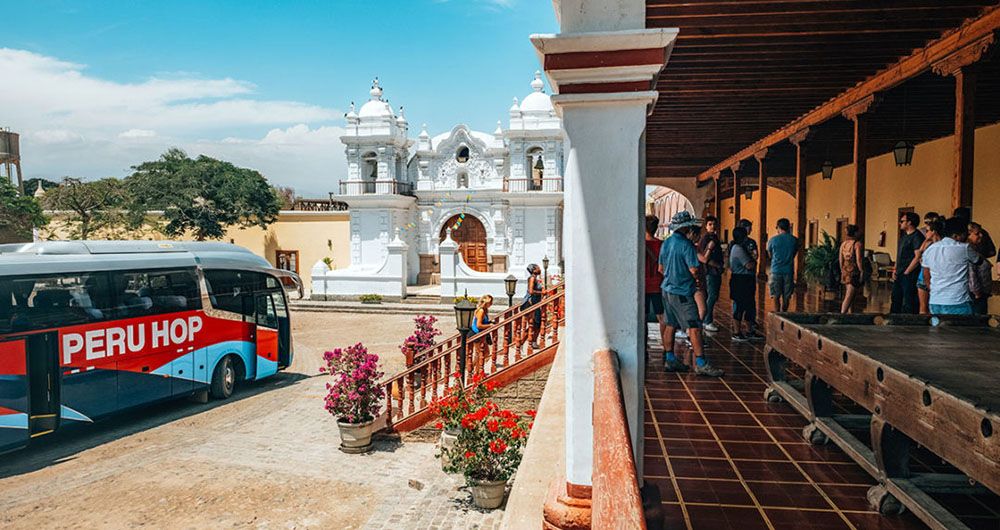 Travelling by bus is a very easy, flexible and safe way to get around in Peru and other countries. Peru Hop, for example, offers various routes with a 'hop-on/hop-off' concept. Travelling around Peru in this way has some interesting advantages.
Stay in accommodation belonging to locals
Support local entrepreneurs by staying at a guesthouse or Bed & Breakfast. If you don't know whether a particular accommodation belongs to an international chain, check their website. This is often indicated under the menu option "About". Another option is a homestay. You stay overnight with a local family. They earn some extra money and you make contact with the locals. Often, there is an organisation in the country of your destination that can arrange a homestay for you.
Sometimes, it is quite attractive to be pampered by an all-inclusive formula. But be aware that resorts are often very damaging to the environment. The water and energy consumption is very high in these places. And it is not uncommon to find fault with the working conditions of the local population.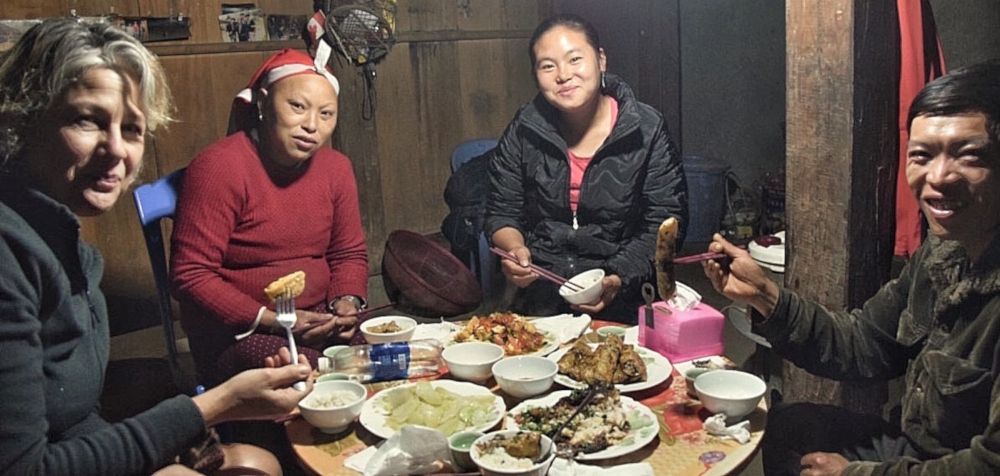 Prefer to sustainable accommodation
With sustainable accommodation we mean in this case accommodation that is committed to sustainability initiatives. For example, solar energy, low-energy lighting, the use of building materials from the local area, growing their own fruit and vegetables, and so on. Often, this information can be found on the accommodation's website. But beware: unfortunately, many hotels label themselves as green without setting up sustainability initiatives. So don't rely solely on a green label or certificate.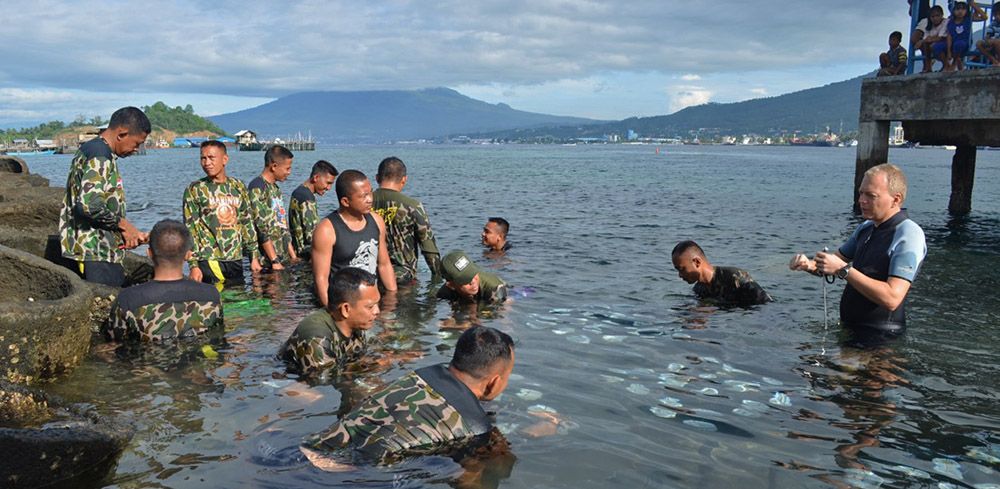 A perfect example of an eco-resort that does a lot in the field of sustainability is Mimpi Indah Resort, Indonesia. They do a lot to make the local population aware of the need to protect the sea. In this picture, you can see the co-owner training marines in the construction of a shoreline garden.
Go camping
Some of our best travel experiences are those where we spent the night in the open air. In the middle of nature, far away from civilisation. The magical sound of animals in the night. A unique experience.
By the way, you don't necessarily have to camp in a tent to experience the ultimate outdoor life. You can also experience the nature around you intensively in a motor home. For example, you can legally "wild camp" with a motorhome in a number of countries. For example, in Scandinavia, where the so-called "right of public access" exists. You can then enjoy the middle of unspoilt nature.
Camping is in most cases more sustainable than staying in a hotel or guesthouse. Especially if this is done in, for example, a national nature park without the facilities such as a swimming pool and hot showers. It does require an iron discipline to collect and take away all your waste.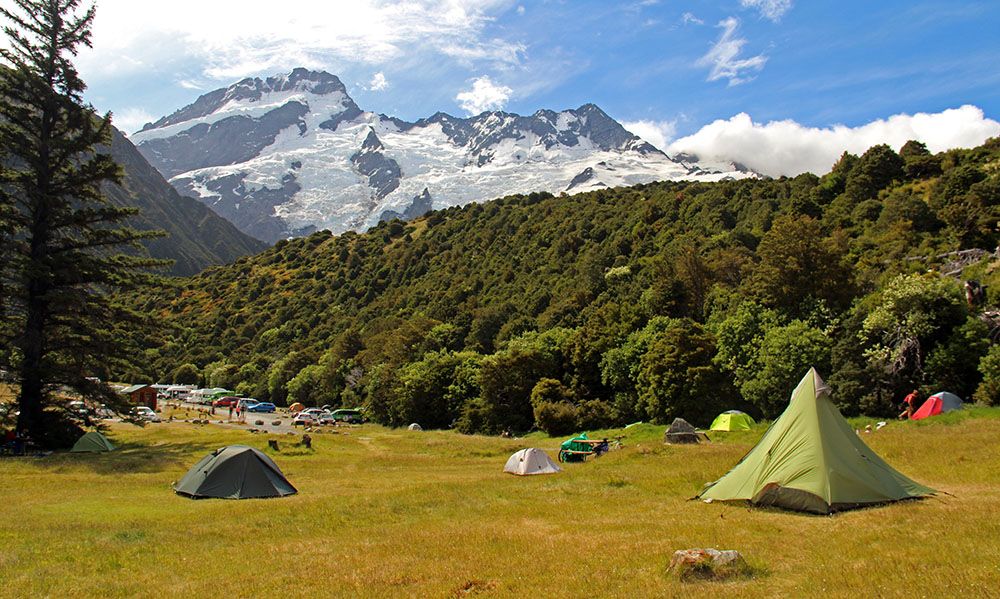 Book with sustainable tour operators
Unfortunately, it is not always clear whether a tour operator is actually sustainable. Many tour operators say they are, but are in reality they are not at all or they are insufficiently so. When you book a tour, check whether the operator has a green label on its site, for example Green Key, Green Globe, GSTC, EarthCheck or Travelife. Also check on the website if they have stated their sustainability policy. And if so, what they do about sustainability initiatives. Another source are the reviews on third-party websites, such as TripAdvisor and TrustPilot.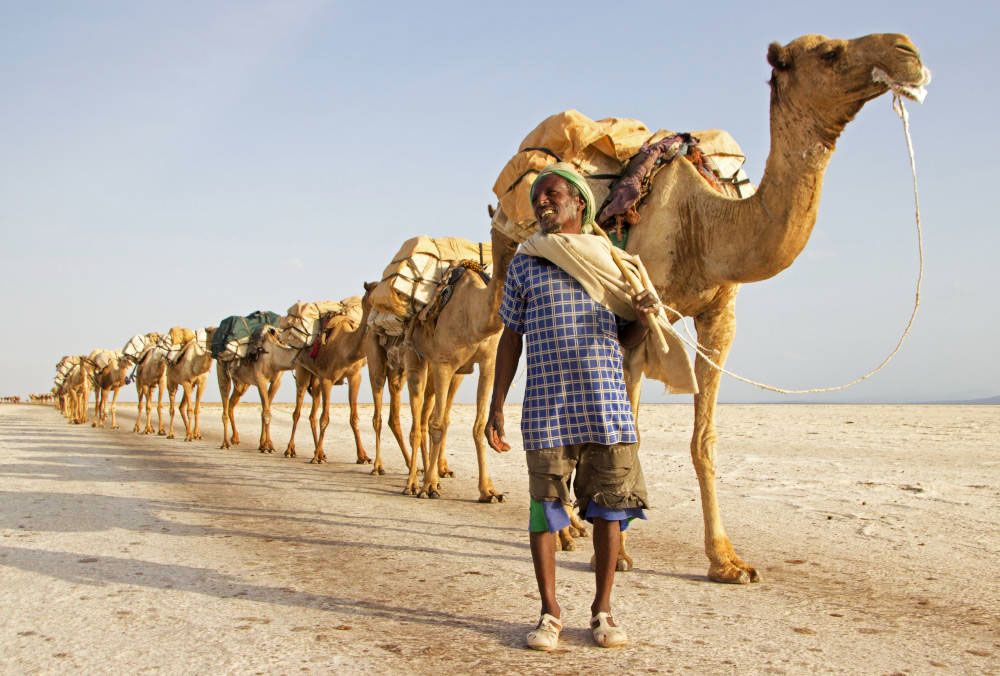 Only engage in responsible nature tourism
Avoid tours that guarantee close encounters with wild animals. These are often tours that promote unethical interaction with animals. For example, that you get the chance to cuddle (young) lions or touch a whale shark.
In fact, any form of interaction with wild animals is to be discouraged as it disturbs them. This also applies to, for example, tours to admire turtles that are laying their eggs on a beach. Often, the abundant torchlight of the many visitors alone has a very negative effect. Another example is swimming with dolphins or snorkelling with whale sharks. In general, these are far from responsible activities.
A typical example of responsible nature tourism is a visit to the rehabilitation centre of Sepilok, Malaysia. In this reserve, displaced orang-utans are rehabilitated so that they can be returned to the wild.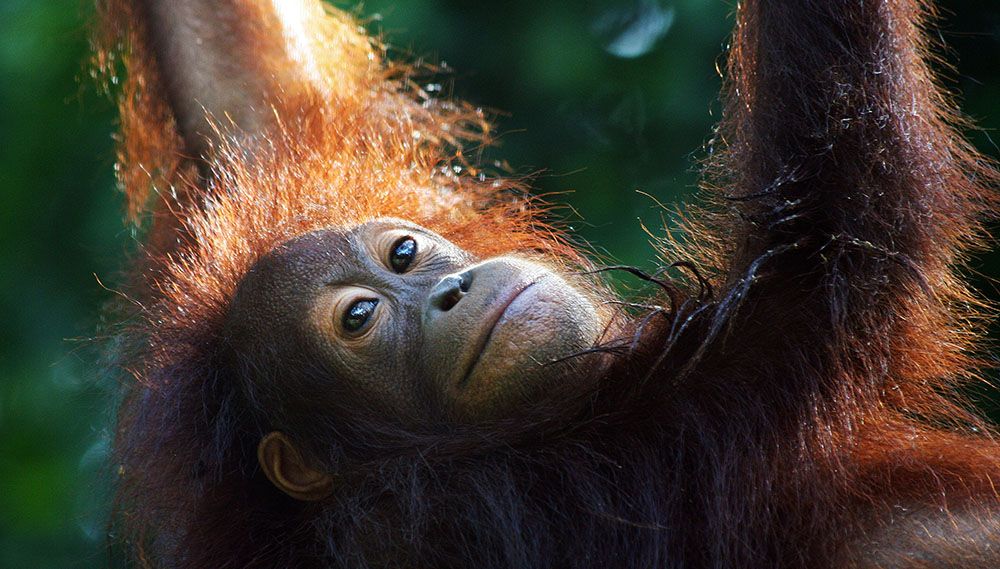 Dive or snorkel responsibly
What applies to nature above water also applies to nature below water. If you go snorkelling or diving, don't touch anything. Most animals will flee from you. But some animals cannot. The most important example of this is coral. Many people think that these are plants or – even worse – rocky materials. But corals are very small animals that make a kind of house to protect themselves. Their house takes a long time to build, namely about one centimetre every 60 years. If you hit the coral with your hands or flippers (fins), you easily break the house down. The extremely fragile coral, which is so important for life on earth, dies.
However, even without touching the coral, you can damage this crucial ecosystem. For example, if you use sun block that contains titanium dioxide (or certain other substances). Also read the article dedicated to coral-friendly sunscreen on our diving theme page.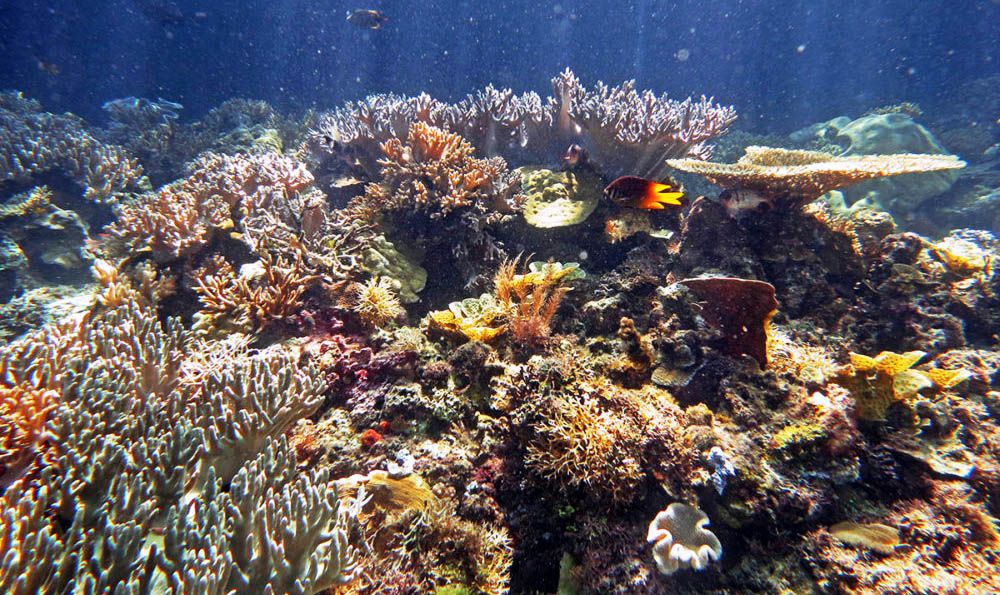 Enjoy the local cuisine and restaurants of local entrepreneurs
Try to try as many local dishes as possible at your destination. Local dishes are often made of local (organic) ingredients, from small farmers. You can do this in a local restaurant or at your accommodation but also just on the street. You should of course first check whether the preparation on the street is hygienic, but in general, the food is of good quality.
But for the ultimate local culinary experience, eat in the homes of the local people. This can be done by booking a homestay, for example. Or by using the app EatWith. With the app, you can book a dinner at people's homes. Not very cheap, but definitely worth a try.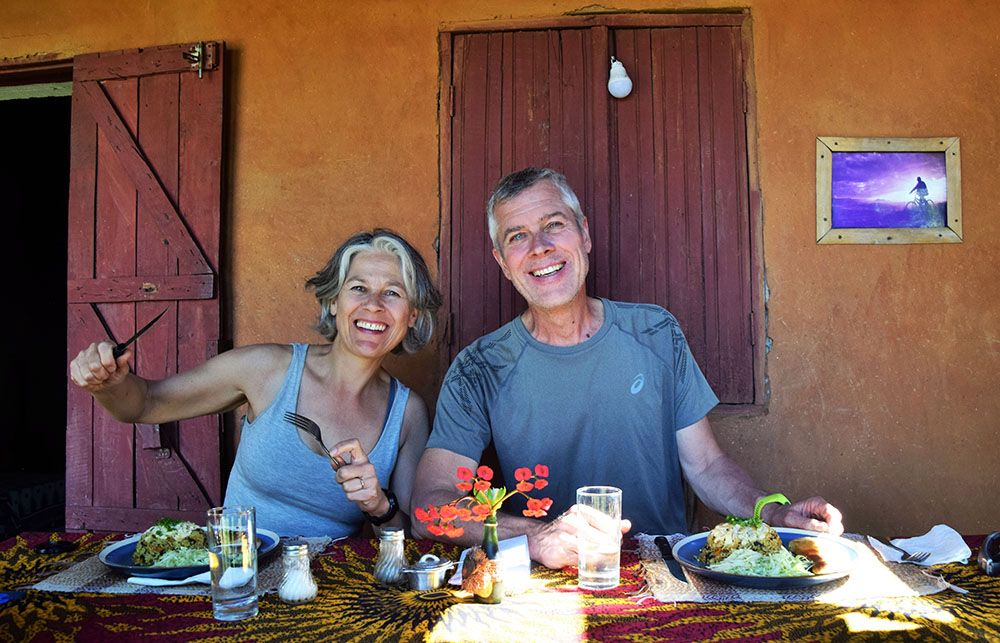 Control plastic waste as much as possible
In many countries, plastic waste is one of the biggest environmental problems. An island like Bali, for example, has no means of processing plastic waste. Until recently, a lot of plastic ended up in the beautiful nature above water and unfortunately also under water. To tackle the plastic waste problem, some countries like Tanzania even have a ban on importing plastics!
The simplest way to reduce plastic waste is to use less plastic. For example, bring your own water bottle (dopper) and have it filled with drinking water at your accommodation. And if you go shopping at the local grocery shop, bring your own backpack. You can then put the groceries in there instead of a plastic bag.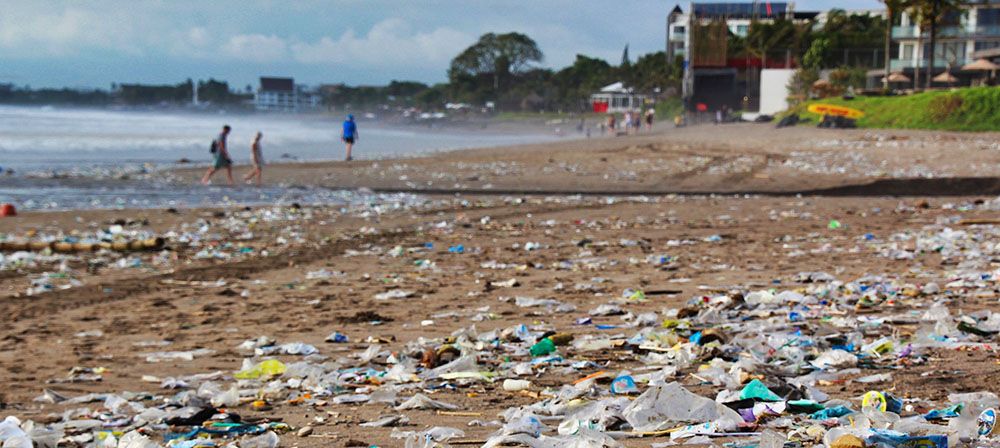 Restrict your water consumption
In many countries, water is a scarce resource. As a sustainable traveller it's a good idea to limit your own water consumption wherever possible. For example by not taking long showers twice a day. In addition, be critical of your stay by not (or rarely) staying in a luxury resort.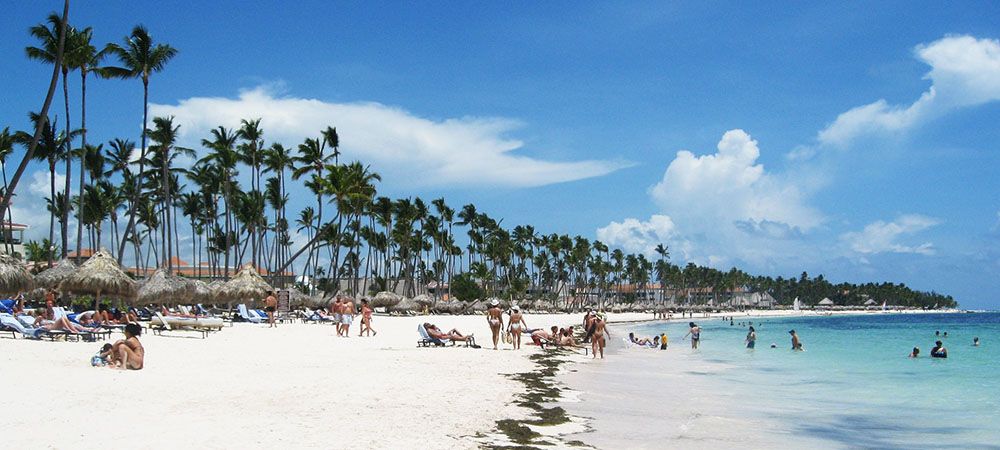 Consider the dos and don'ts of the culture
Sustainable travel is also about offering a future for the host country (local economy). And about preserving the culture. You will never be able to completely prevent your visit from having an impact on the local community and culture. However, you can minimise your impact by adhering to the cultural regulations of the country you are visiting. So don't visit the shrines in shorts, for example. Not sure what guidelines apply to your destination? Then take a look at the section Dos & Don'ts that we have included with some of our destinations on this site.