The mountains and lakes of Sud Lipez
During our four-day jeep tour from Tupiza to Salar de Uyuni, we saw one of the most amazing landscapes we had ever seen in our lives. Because we didn't book the jeep safari in Uyuni, but in Tupiza, we had the opportunity to tour through the magnificent Sud Lipez. This area is not very touristy and that's why we didn't meet anyone else. What is special is that this area is so much less known than Salar de Uyuni. Yet it left an indelible impression on us.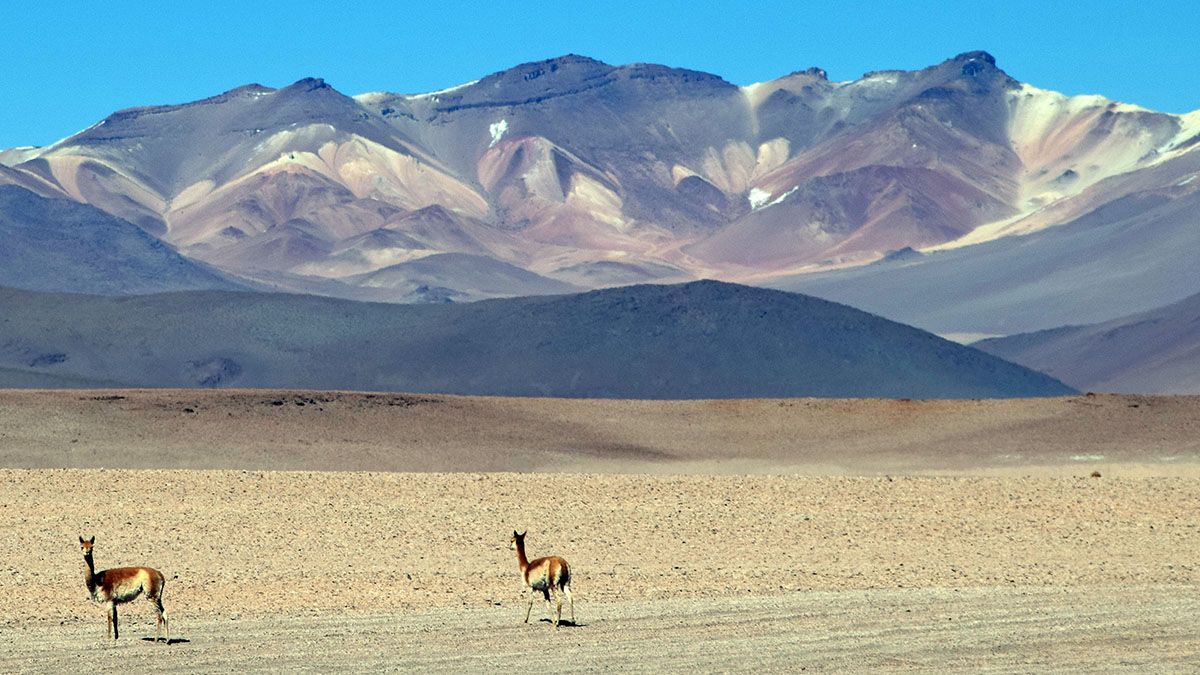 The scenery around Sud Lipez
The whimsical rock formations are every time different in shape and colour because of all the minerals. Since it is almost always very clear here, you can look about 100 kilometres away and see volcanoes in the distance that don't seem so big as yet. When you are in the vicinity, after hours of driving, it is an impressive appearance, some are about 6,000 metres high.
Lakes and flamingos
In addition, you see very beautiful lakes. Here, minerals and algae also make sure that some lakes are green-blue ("Laguna Verde") and others a beautiful red ("Laguna Colorado"). Because there are many flamingos in these lakes, it makes for a great picture. You come across geysers, visit the "Arbol de Piedra" one of the most photographed stones in the region and can also visit a hot spring to warm up again. Bear in mind that a cold wind makes it very chilly, despite the bright sun. It is impossible to describe what a beautiful landscape this is, you should actually just witness it with your own eyes, it is so beautiful! We can therefore very highly recommend a drive via Sud Lipez to Uyuni. See also our blog on Salar de Uyuni.