Near Uyuni, you will find "Salar de Uyuni". With an area of over 12,000 kilometres this is the world's largest salt plain. It is a particularly surrealistic landscape where you see an immense white plain. When it has been raining, there may be a thin film of water on the salt plain, which also makes for a spectacular photo. Due to the lack of perspective, you can take very special pictures. On a trip to the salt plains, your driver will undoubtedly lie on the ground for a while to take some beautiful trick shots.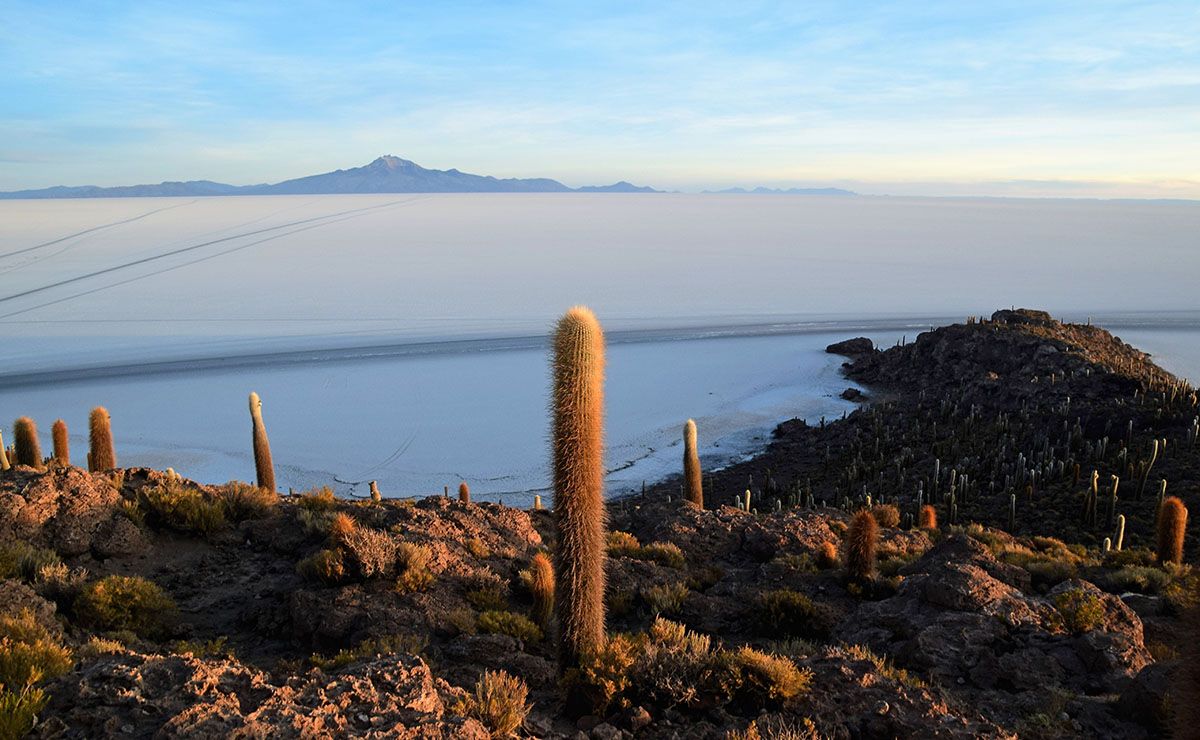 Jeep safaris from Uyuni
You can book a jeep safari from Uyuni for 1 to 4 days to explore the area. There are many agencies offering these tours but the price and quality can sometimes differ. Choose here for quality and do not go for the lowest price. Accidents do occur as cars are not in good condition or the drivers drive drunk (alcohol in traffic is a big problem in Bolivia). However, especially in high season, you will drive in a convoy as there is a lot of interest in these tours.
We therefore opted for a four-day tour starting from Tupiza. That is a much quieter route, where you will certainly not meet anyone during the first few days. You have a different timetable and miss other groups. We really felt like we were the only ones. The downside is that there is less choice of travel agencies in Tupiza, there are only about three of them. Sometimes you have to wait until you are with a group of 4 people to go on the tour. You can go with less but that is more expensive. On the fourth day, you will see the sunrise at Salar de Uyuni and visit a number of interesting places on the salt plains.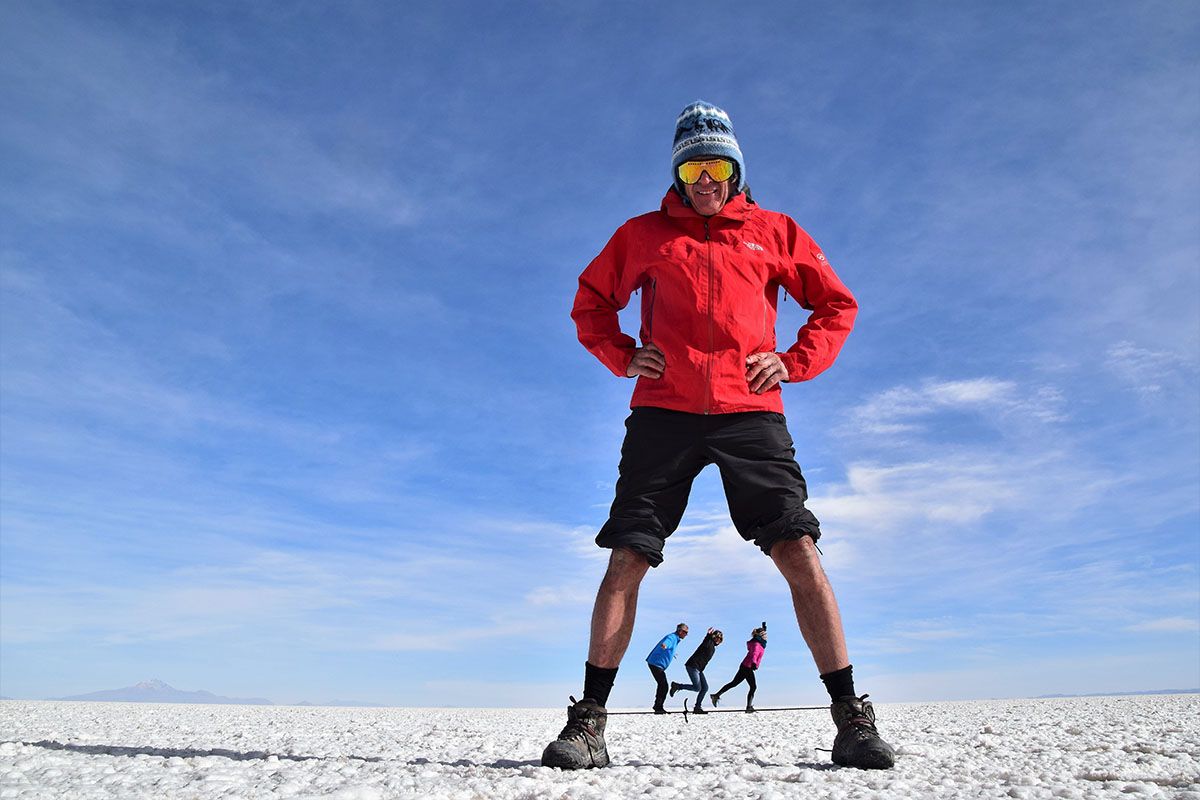 Overnight
Keep in mind that the places to stay are very basic. You often sleep in dormitories with several people and if you are lucky, there is a shower with a weak jet of water. Because we travelled via Tupiza, we were the only guests in the whole accommodation, which made it more practical. And we slept in a salt hotel, very special! The hostels are also not very well insulated for cold nights. Warm clothing is an absolute must!