Rugged and hilly Scotland offers fantastic opportunities for the most spoilt hiker. Everywhere you walk you will find fascinating scenery with great lakes, mystical mountains and imposing castles. There are an awful lot of day trips available. But Scotland is also a country with the most extraordinary multi-day walks. In this blog, we will help you make the right choice for a spectacular multi-day or day hike. So that you can enjoy hiking paradise Scotland to the fullest.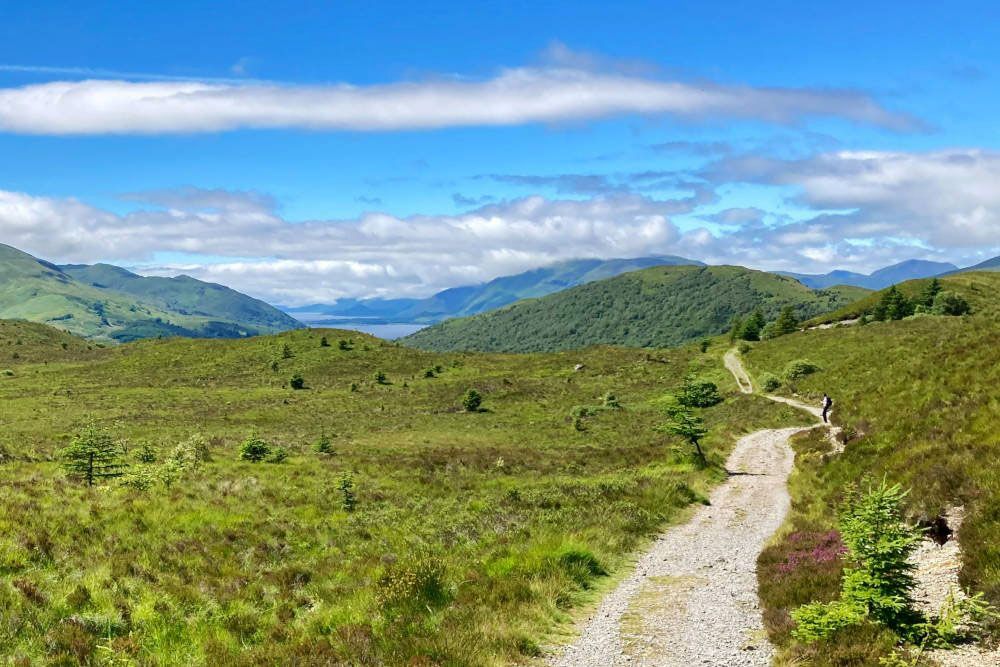 Multiple-day hiking trails in hiking paradise Scotland
There are many long-distance trails in Scotland. The advantage of walking a multi-day trail is that they are excellently marked. These are five well-known treks.
West Highland Way
The West Highland Way is the most iconic multi-day route in the country. And therefore incredibly popular. It runs from the outskirts of Glasgow to Fort William at the foot of Ben Nevis. This walking route excels in variety of landscapes. For instance, you experience the beauty of Loch Lomond.
Further on, the landscape becomes increasingly rugged. Via the beautiful Glen Nevis, the route eventually reaches Fort William. In total, this trip is over 150 kilometres. The route avoids the high peaks. This makes it suitable for many walkers.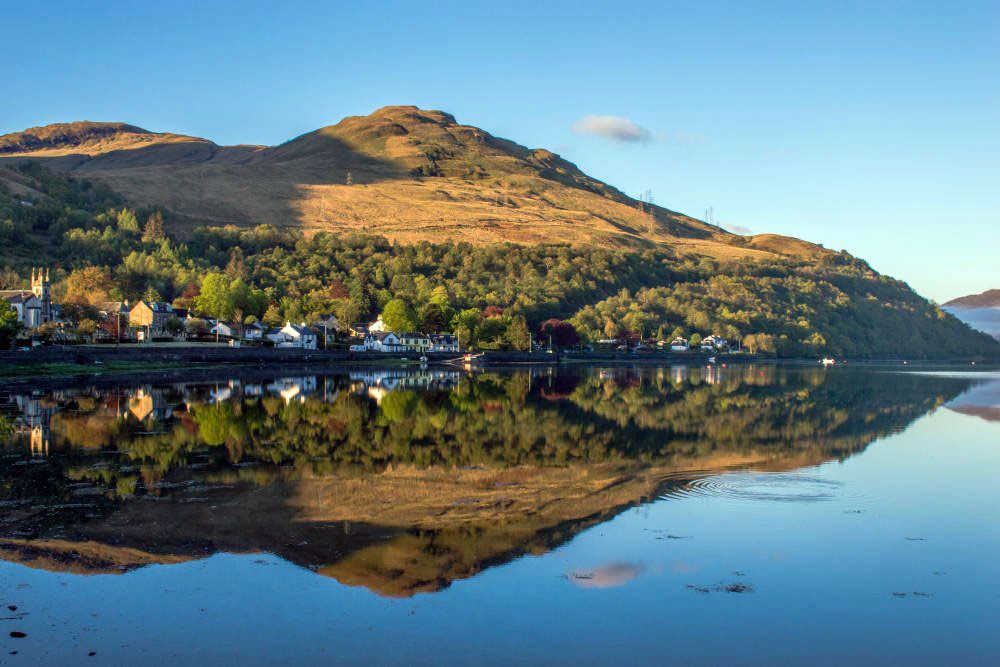 Great Glen Way
From Fort William, the Great Glen Way runs in about 120 km to Inverness on the coast. The route follows the great natural fault line of the Great Glen that separates Scotland from coast to coast. Most of the route stays on relatively flat valleys. Since 2014, there has also been an option to walk a higher trail between Fort Augustus and Drumnadrochit. That one has even more spectacular views, but is tougher. The whole route passes several Lochs, including the famous Loch Ness.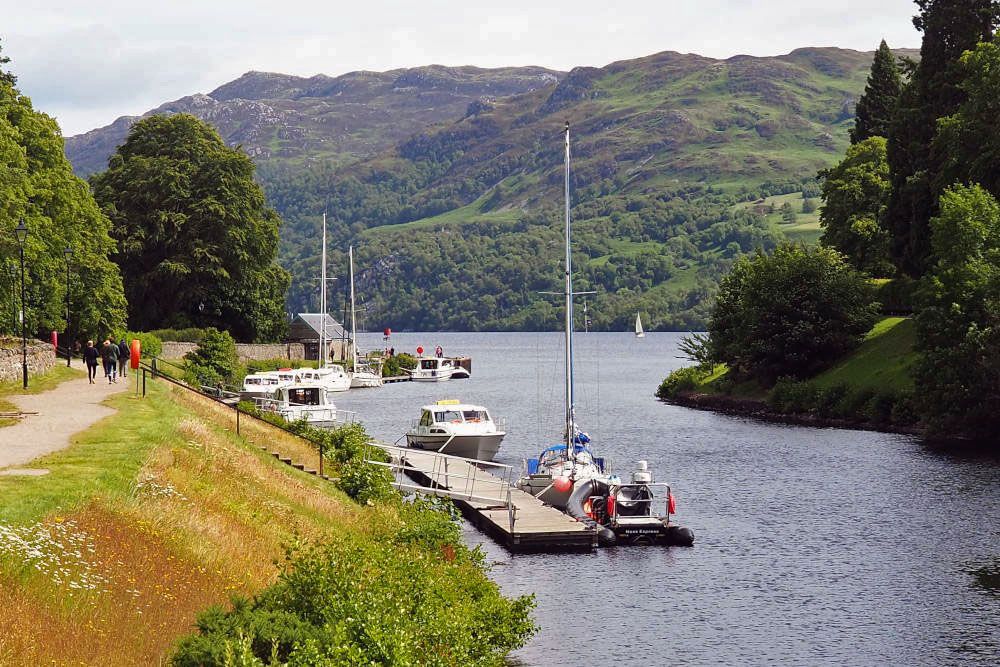 Fife Coastal Path
The Fife Coastal Path connects the Forth and Tay estuaries. The route passes Scotland's most picturesque fishing villages. Home to golf St Andrews with its ancient university is also a stopover. In between are miles of golden beaches, attractive forests and nature reserves.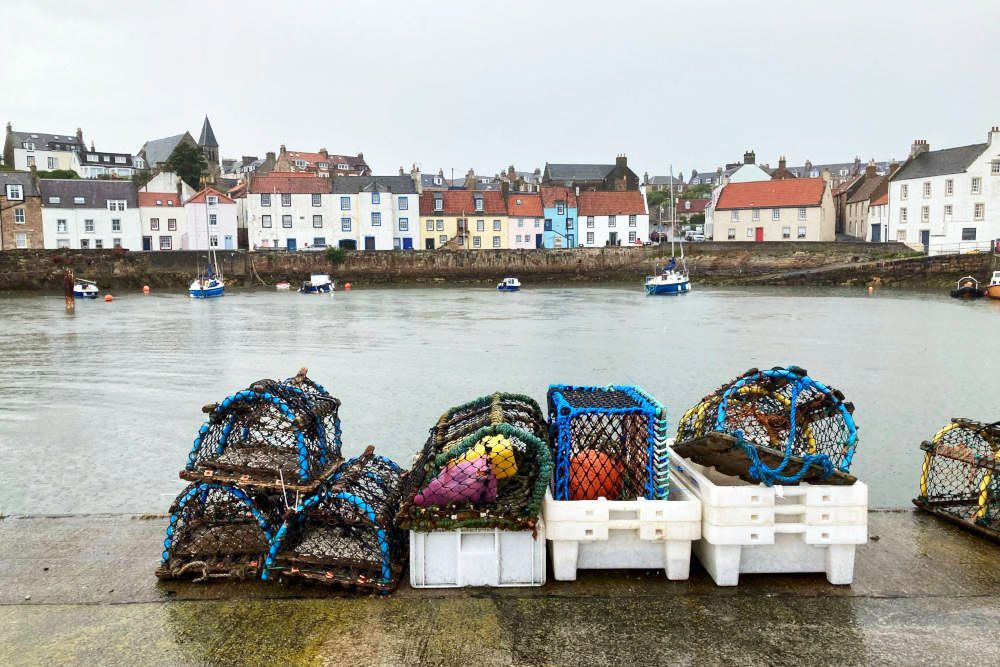 Speyside Way
The Speyside Way follows the course of the River Spey from the Moray coast to Aviemore and on to Newtonmore in the Cairngorms. The whole route passes through a beautiful succession of landscapes. Along the way, you pass many attractive villages. For whisky lovers, this is the ideal route: the Speyside Way passes the many whisky distilleries that make the region so famous.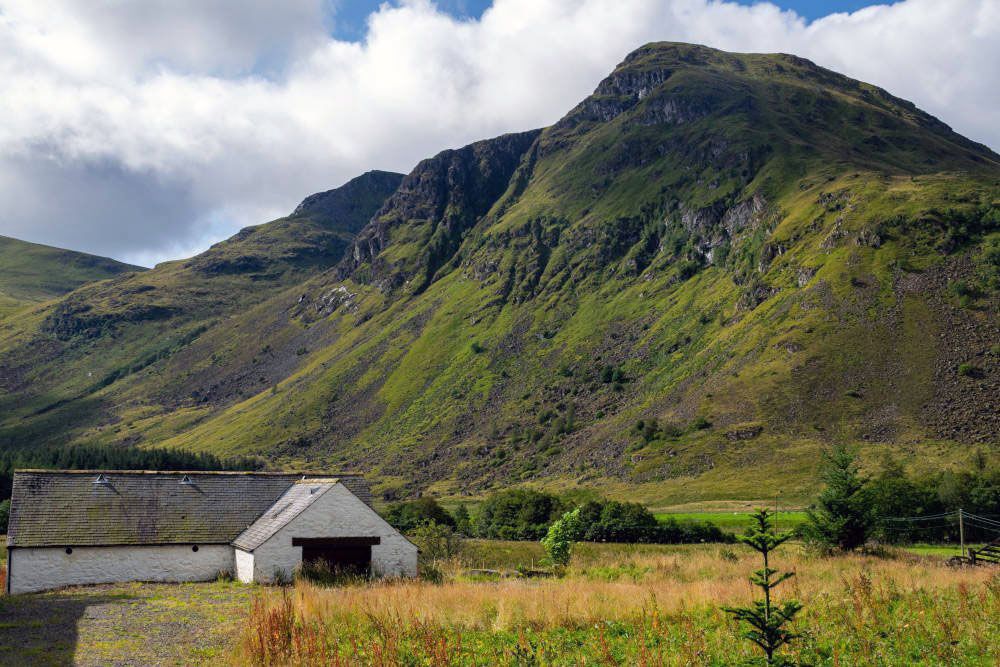 Kintyre Way
The Kintyre Way runs for over 160 km along the length of the Kintyre Peninsula. The route passes through a variety of landscapes, past small fishing villages, extensive pine forests, beaches, jagged coastlines, open hills and moorlands. On the narrow peninsula, the sea is never far away. It yields beautiful views of the many islands. Even the coast of Northern Ireland comes into view. This is the area Paul McCartney described in his hit Mull of Kintyre. And where he also lives regularly.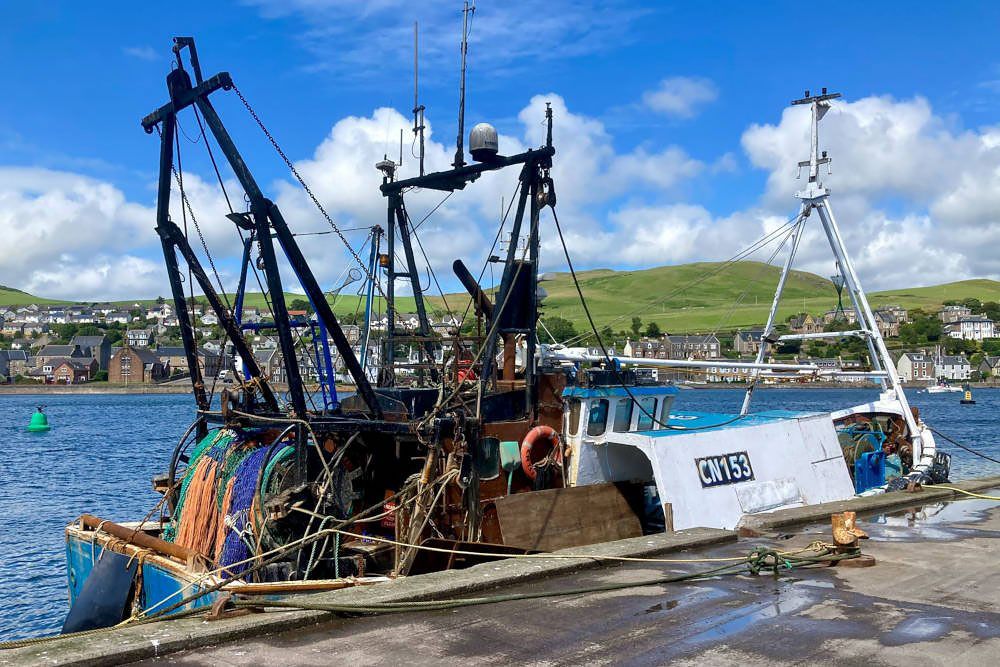 Other multi-day treks in hiking paradise Scotland
Besides these five walking routes in Scotland, there are many more. So you'll always find a fine trek to suit your interests and the area you're staying in. This is a comprehensive overview of multi-day walks in Scotland.
Tips for walking a multi-day hike
If you want to do a multi-day hike in hiking paradise Scotland, we have some important tips for you.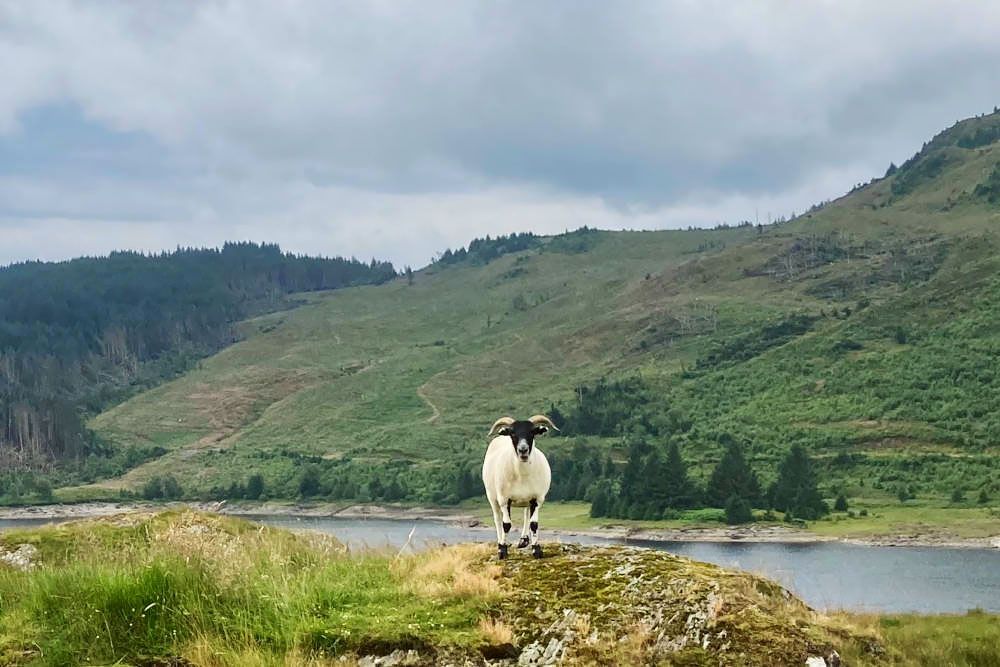 Best period for a hike
It can snow in Scotland's mountains. Even in July, for instance, snow sometimes falls on the summit of Ben Nevis, the country's highest mountain. It can also rain, namely often and a lot. The best period for an active walking holiday is between May and September. During that period, you are most likely to have pleasant temperatures and less precipitation.
One serious factor to consider is the presence of midges. These mini mosquitoes can be a real nuisance. In June to August they are active. Before and after that, you are hardly bothered by them. On our Scotland page under "health" you will find more information about midges and what to do about them.
Scotland's peak season coincides with the summer holidays. During those weeks, hiking is hugely popular. Accommodation is quickly booked up then. On a multi-day trail, you should therefore book your accommodation well in advance.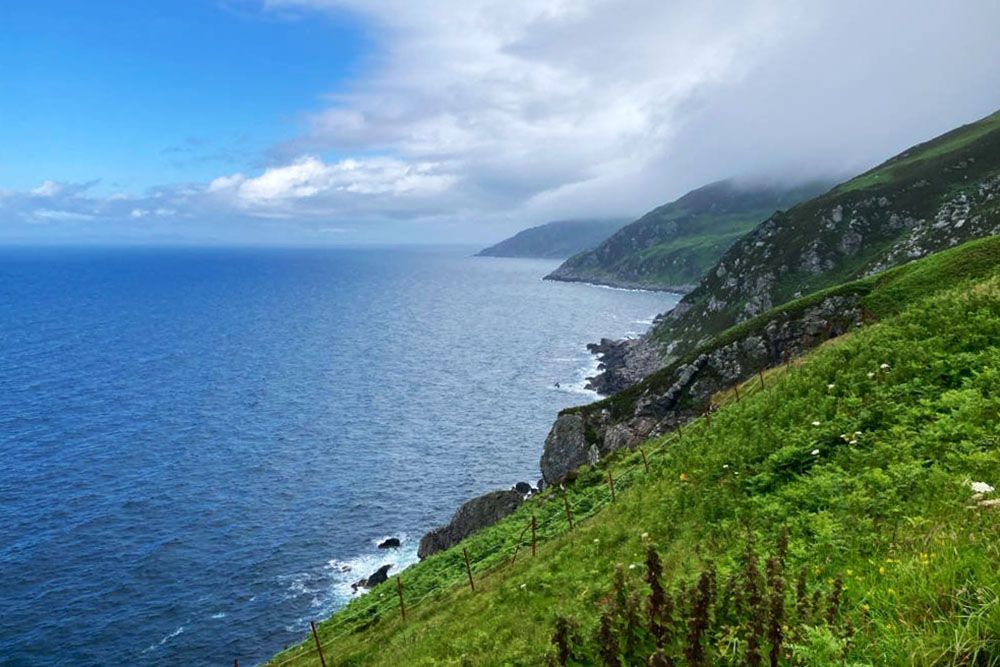 Waterproof shoes
Waterproof shoes are an absolute must in Scotland. Not only does the water come from above. The ground is often very boggy due to rainfall. Without waterproof shoes, you will soon be walking with soaking feet.
Accommodation in hiking paradise Scotland
Scotland has no mountain huts like we are used to in the Alps. In the mountains, however, you will regularly find "bothies". A bothy is a very simple small shelter without running water and electricity. You can possibly spend the night there, but full is full and reservations are not possible. You need to bring your own sleeping gear and food. When we were young, we might have used these bothies, but now we find this far too primitive.
That means you will have to rely on hostels, guesthouses, bed & breakfasts, guesthouses or hotels in the villages, for example, for accommodation. Bear in mind that accommodation along popular walking routes is fully booked months in advance. So planning and booking on time is the way to go.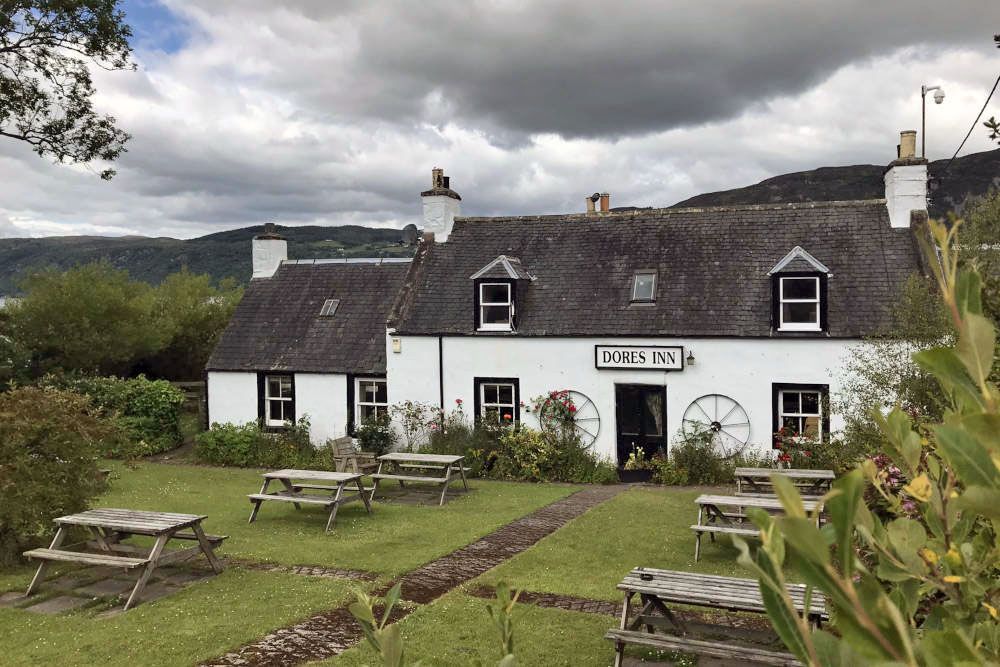 Shipping your own luggage or luggage transport
We ourselves always take our luggage with us in a backpack when doing a multi-day trek. Yet it is tempting to do a trail without those 10 kilos on our backs. The well-known travel organisation SNP offers several hiking holidays in Scotland. These include luggage transport. Another advantage: you can be sure of good accommodation along the way!
Day hikes in hiking paradise Scotland
But it is not only for multi-day walks that Scotland is a great hiking country. Even if you only want to do day walks, the choice is incredibly large. Unlike other countries, however, you will hardly find any marked trails anywhere.
So if you want to take a long day hike through a varied area with beautiful viewpoints, it seems difficult. Actually, you need a good hiking map for this. It is best to order one in advance. Then you can plan your route at home.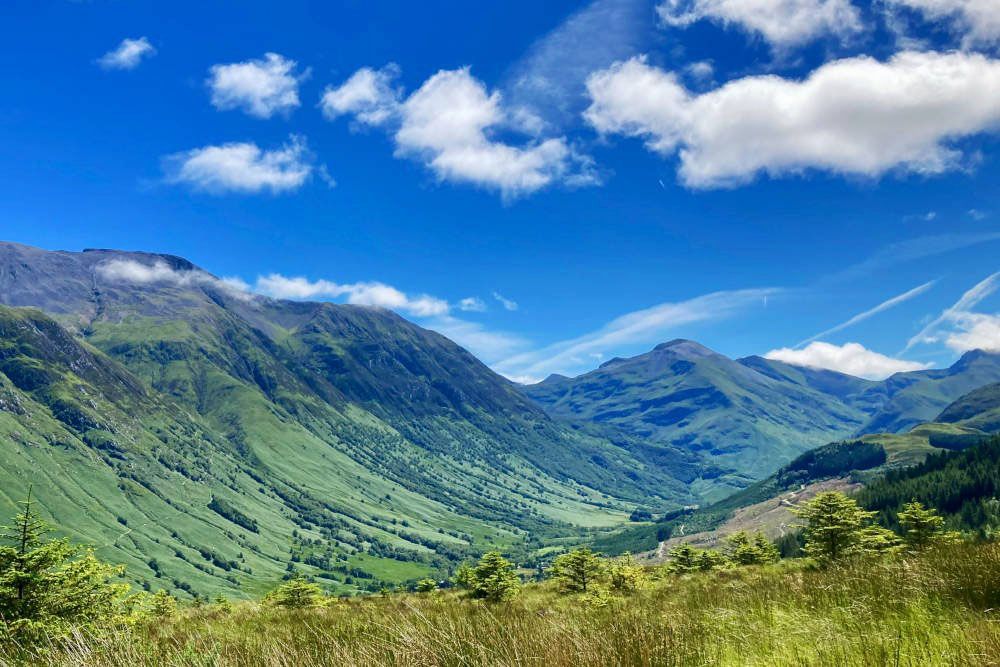 Wonderful website
Another perfect resource is the Walkhighlands website. This great website lists numerous hikes throughout Scotland. In addition, it provides information on the difficulty of the route. You can also immediately plan your route to the starting point of the walk. Finally, you can download a GPS track. With this, you can easily find your way.
In addition, the local tourist office or an outdoor shop is a source of inspiration. The staff know the region inside out. They can give targeted advice on walks that suit your interests and fitness level.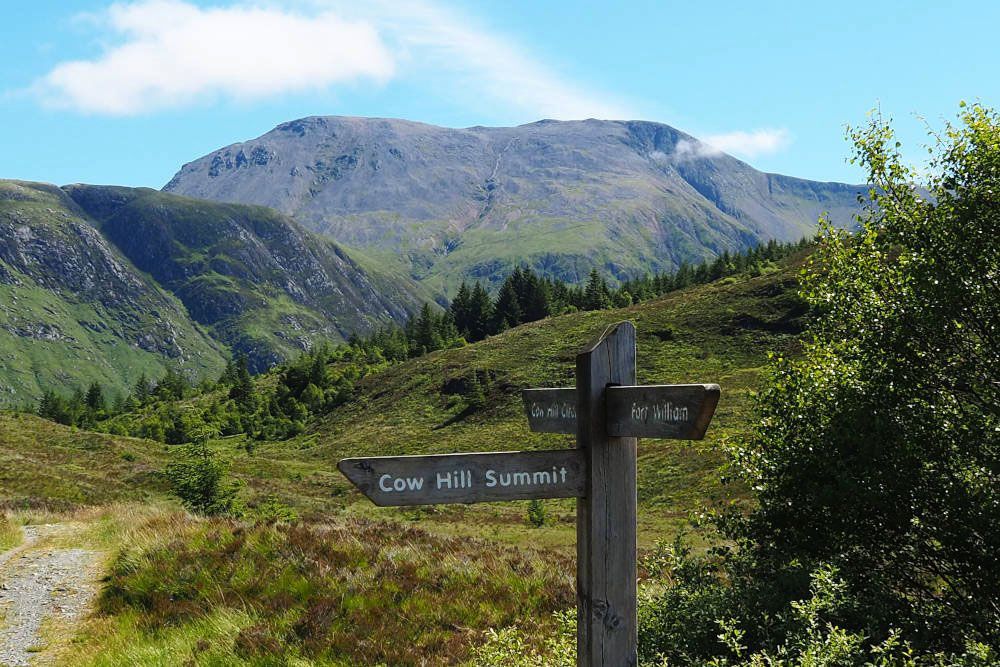 Beautiful hiking areas for day trips
If you want beautiful day walks in hiking paradise Scotland, these are ideal walking areas:
Isle of Skye
In our opinion, The Isle of Skye is the most beautiful region for fantastic walks. There was a good reason why we spent a week there. Every day we took a spectacular walk there. Along the jagged coastline with deserted lighthouses, for instance. Of course, we did a tour around the Old Man of Storr, one of the most photographed landscapes on the island. We got to a mountain lake near the spectacular Cuillin Hills.
But the very best walk was the circular walk at Quiraing. Many people only visit the first short section of the trail. For the most sensational views, you have to walk further. Every turn provided another fantastic view of the rugged and rocky mountains. We will soon describe the various hiking options on Isle of Skye in a separate blog.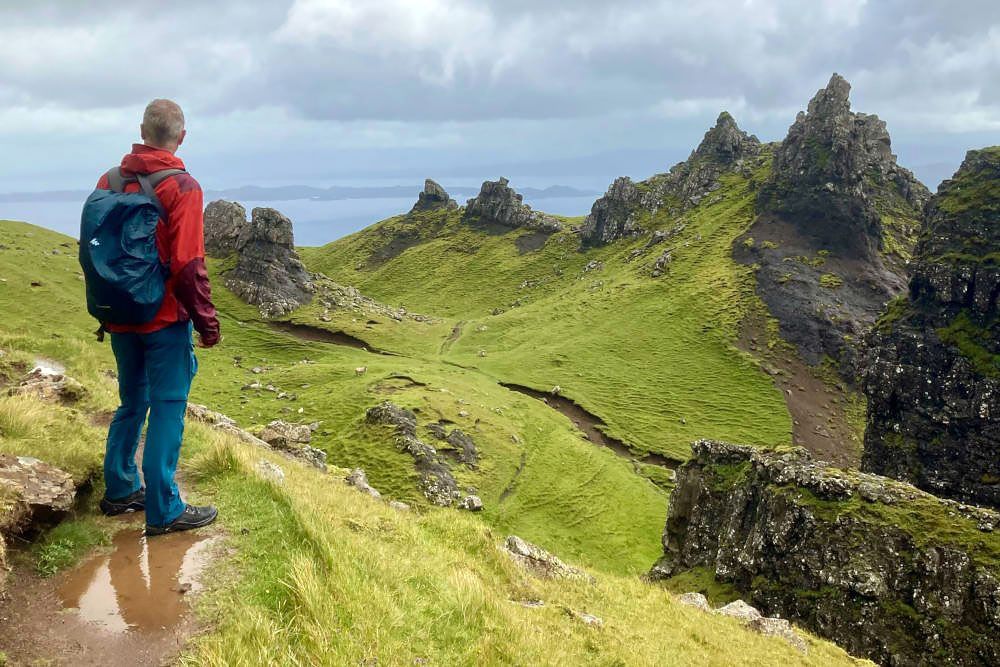 Fort William and Glen Coe
Fort William has crowned itself Scotland's Outdoor Capital. And it certainly deserves that title of honour. The place is a crossroads of major long-distance walking routes. But also the base for numerous day walks. Fort William lies at the foot of Ben Nevis. Of course, climbing that mountain should not be missing from your bucket list. The valley in the valley, Glen Nevis, is fantastic for hiking. On the easy – and marked – Cowhill walk, you will enjoy spectacular views of Ben Nevis.
A little further south is Glen Coe. There you will find perhaps the most impressive glen in the country. Enthusiastic hikers will find plenty of choice in and around Glen Coe. We found the walk to Hidden Valley, behind the famous "Three Sisters" mountains to be the most beautiful. Later we will devote a separate blog to Fort William and Glen Coe.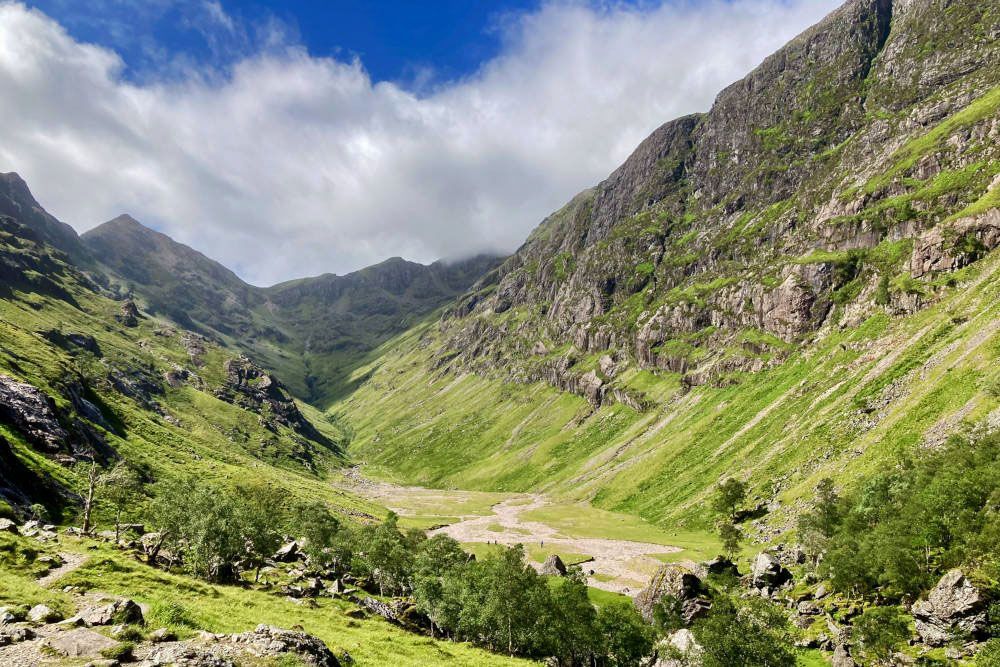 Cairngorms National Park
This is Britain's largest national park. Scotland's highest mountains, apart from Ben Nevis, are in this area. It is a region with a lot of snowfall. In winter, therefore, this is the domain of winter sports enthusiasts.
The village of Aviemore is the popular starting point for hiking enthusiasts in Cairngorms. There are plenty of wonderful walks around this place. From easy treks along the lovely Loch Morlich with sandy beach, to challenging climbs of the peaks. The National Park is also an eldorado for many wildlife species. We will come up with a separate blog on Cairngorms National Park later.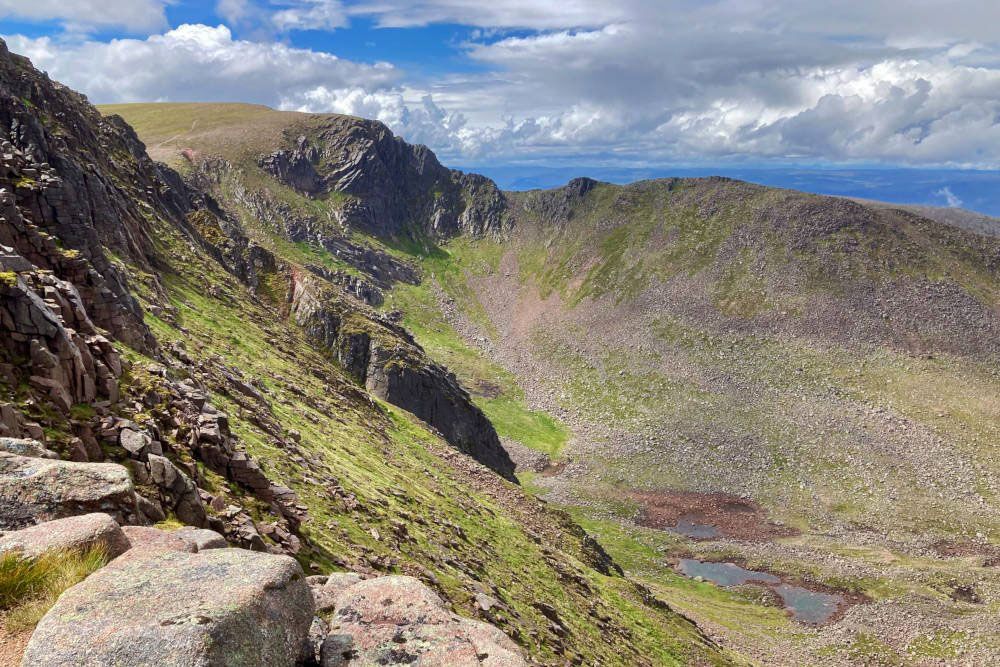 Trossachs National Park and Loch Lomond
The Trossachs are often called the Highlands in miniature. The real beauty of the region are the richly forested lakes, with especially spectacular colours in autumn. Loch Katrine is the most beautiful lake in the region. A wonderful walk is to the top of Ben Ledi, not far from the village of Callander. From the mountain, you have phenomenal views of the wider area.
Loch Lomond is the country's largest lake. The eastern side of Loch Lomond is a real treat for nature lovers. From this side you have the most beautiful views of the lake. The West Highland Way follows much of this part of the lake. Drymen is the main village east of Loch Lomond. It is a great base from which to explore the area. We will soon cover the walking opportunities at Trossachs National Park in a blog.
Have fun in hiking paradise Scotland!
We took the most amazing walks during our road trip through this fascinating country. We hope we have inspired you to go hiking in Scotland too. Have fun already!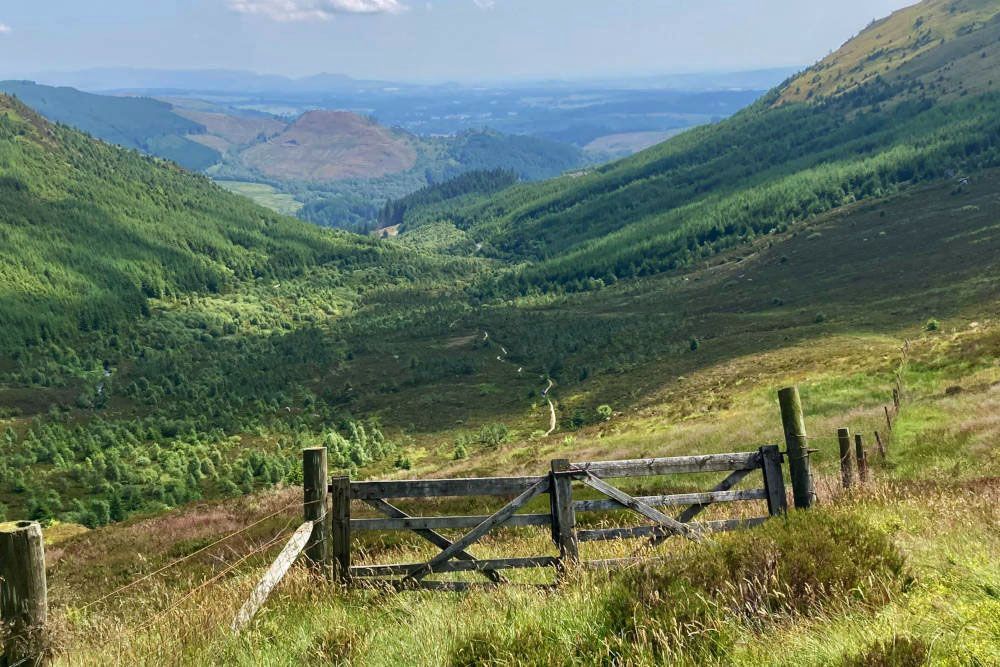 The answers to your questions about hiking paradise Scotland
What is the most beautiful multi-day hike in Scotland?
The West Highland Way is the country's most famous, iconic and beautiful multi-day walking route. It runs from Glasgow to Fort William. Along the way, you will enjoy phenomenal landscapes. Slightly less known, but almost as beautiful, is the Great Glen Way.
Where can I find good information on walks in Scotland?
A great source of inspiration is the Walkhighlands website. Here you will find a complete list of walks in all regions, including GPS track, accommodation tips and much more.
What are the most beautiful regions for hiking in Scotland?
The most beautiful regions for hiking are:
Isle of Skye
Fort William and Glen Coe
Cairngorms National Park
Trossachs National Park and Loch Lomond
Are the walks in Scotland marked?
No, you will hardly find any marked trails. Only almost all multi-day walks are marked, see the picture below. Therefore, make sure you set off optimally prepared. For instance, by bringing a good walking map with a scale of 1:25,000. Then you won't get lost.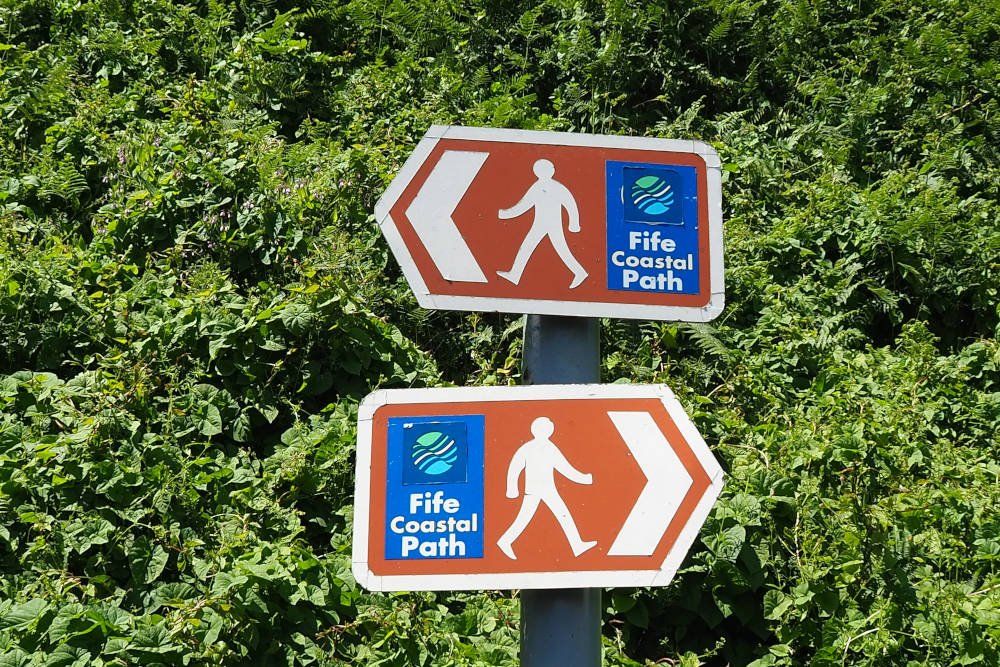 Is it convenient to book accommodation in advance?
Absolutely, especially if you want to do a multi-day hike, you should book your accommodation well in advance. These treks are popular and the supply of accommodation is not great. Want to hike in Scotland in high season? Then book your accommodation well in advance too.