If you're visiting Peru, don't miss the Machu Picchu. The world-famous Inca city, only discovered in 1911 by archaeologist Hiram Bingham, is on many a bucket list. There are many ways to travel to the city. Many travellers take the train from Cuzco to Aguas Calientas and walk the last part to the city itself.
If you have a bit more to spend then you can even fly by helicopter to Aguas Calientas. If you want to travel to Machu Picchu as the Incas did hundreds of years ago, then you go on foot. There are some organised treks you can go on. The best known is the Inca Trail. However, it is full months in advance, busy and expensive.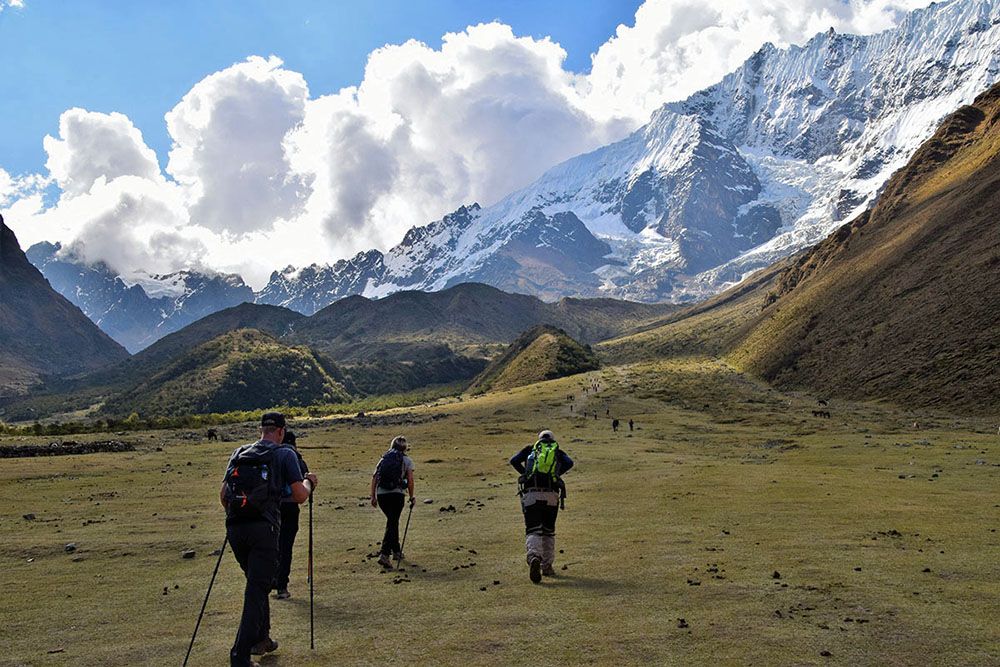 A beautiful trail
A less-known alternative is the Salkantay Trail. National Geographic has named it one of the 25 most beautiful treks in the world. The Salkantay Trail is a five-day tour with the visit to Machu Picchu on day 5 as a highlight. Pretty tough because you walk 90 kilometres in total but the sacrifice is rewarded with phenomenal views in a constantly changing environment.
Many tour operators offer this trekking. We have deliberately chosen the five-day option by Salkantay Trekking. This tour operator is very professional, has excellent guides, good equipment carried by horse or donkey, chefs who cook the most delicious meals for you along the way and the unique experience of sleeping in a glass dome tent with a fabulous view of a beautiful starry sky. When you see their reviews on TripAdvisor, you only read very positive comments, and rightly so.
The evening before departure, you will get a good briefing at their office in Cuzco. There, you will also meet your fellow travellers for the trekking. At 56 and 52, we thought we were the elders but there was even an American of 68 with us, who completed the trek every day, without renting a donkey or horse.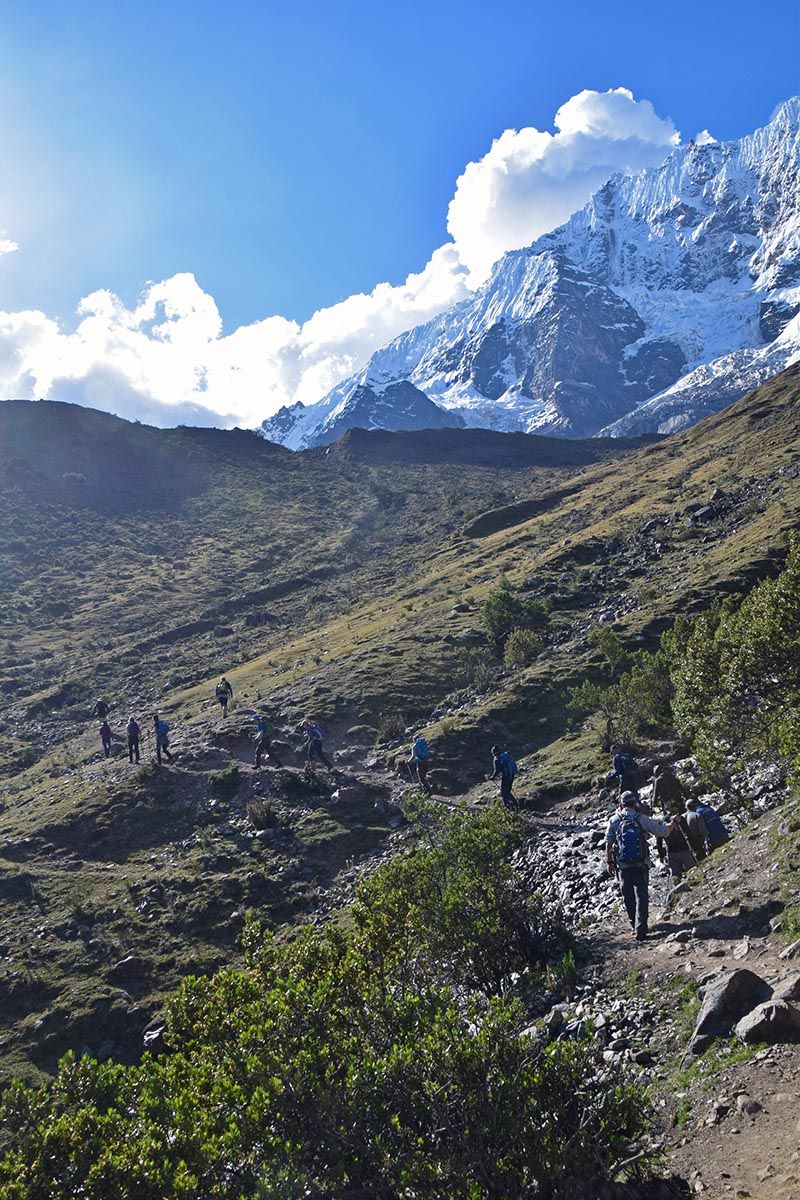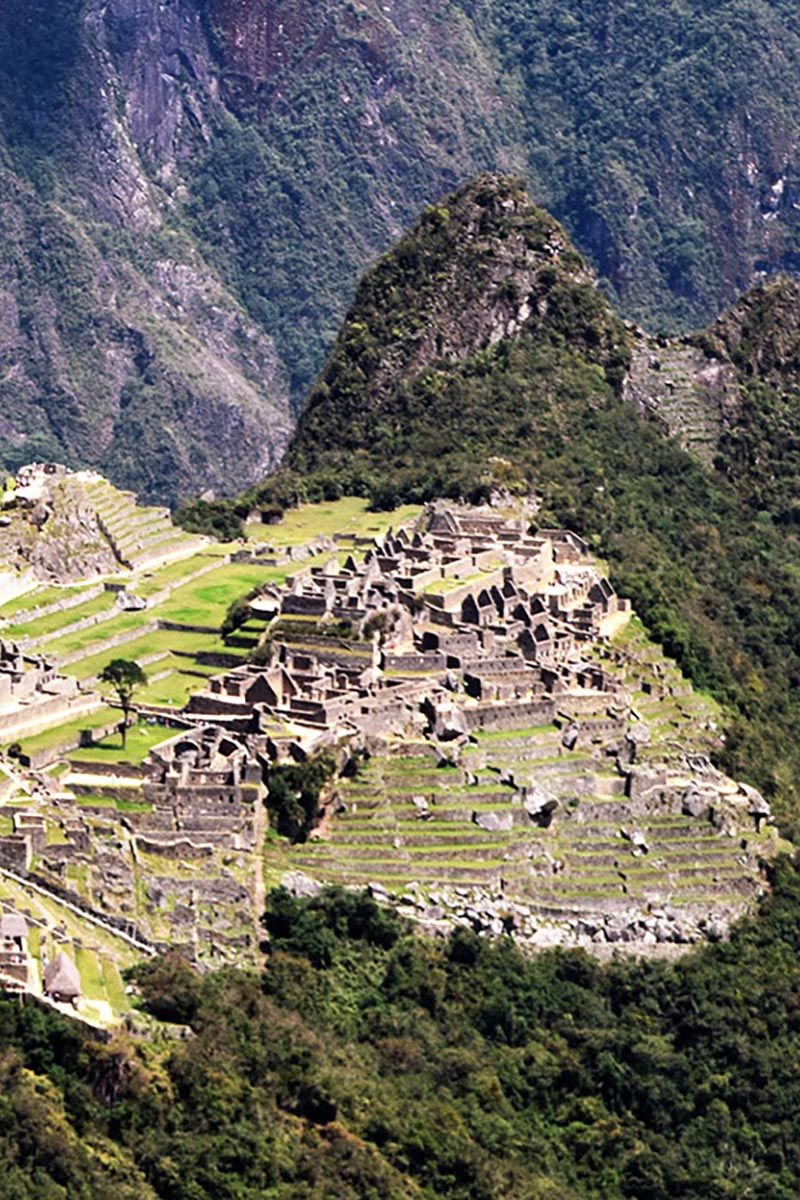 Highlights
The highlights are plentiful during the trip. On day 1, you arrive at a small settlement, where about 10 transparent tent domes stand. You can optionally go on a beautiful trip to the Humantay Lake. That is a difficult climb but the view at the lake is unparalleled. The huge mountain peaks are reflected in the blue-green water. At night, you sleep under a beautiful starry sky. We were lucky that it was a full moon and could see the moon "rest" above our glass dome.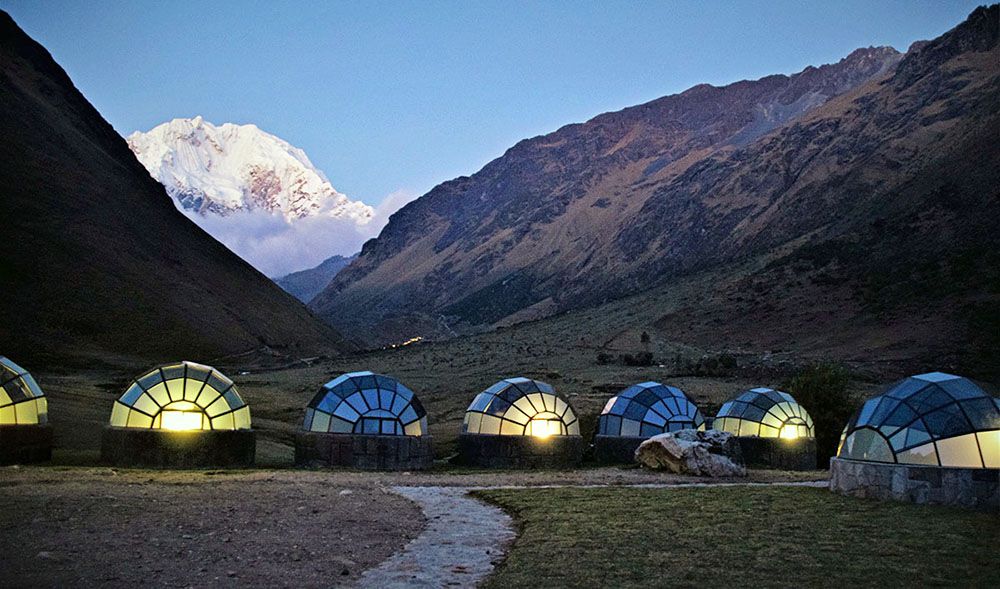 On day 2, you reach the highest point of the trip, the Salkantay Pass at 4,600 metres. You have a view over the mighty Salkantay Mountain, with a height of over 6,200 metres the second highest peak in the region. You then descend and the landscape changes visibly. You end the day when you walk through the rainforest. The stay is in "Andean Tents".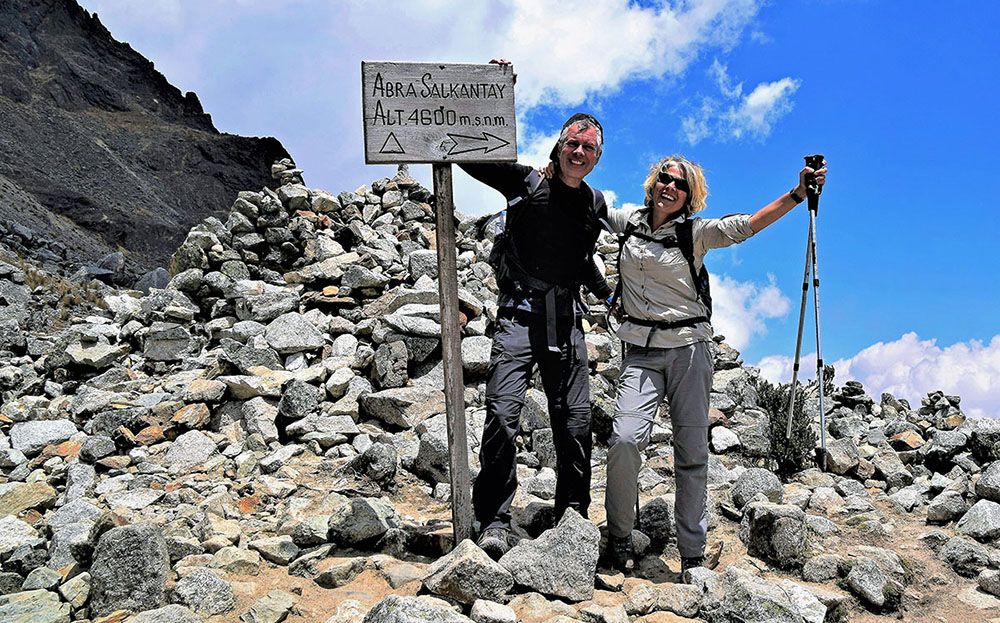 During the third day, you can enjoy the many riches of nature. You pass by plantations for coffee, bananas, avocados and see beautiful waterfalls, plants and animals. The tropical rainforest also makes it warmer. If the group is at the overnight camp at a good time, you can do two more things (not included in the price): zip-line above the valley and visit the hot spring.
Zip-lining is very cool to do, a course of 5 routes at high altitude. You can even fly like a condor! It seems scary but it is safe. And then you'll let all your adrenaline go in a delicious hot spring with lots of warm to very warm baths. That night, you sleep in large, covered dome tents.
The fourth day you walk no less than 28 kilometres. After a short climb, a long descent starts. During the trip, you can see Machu Picchu a few times in the distance. The last part is walked along a railway line to Aguas Calientes. That village is a touristic place (a kind of après-ski village in the Andes) with many restaurants, bars and hotels.
That day we slept in a real hotel with a superb bed and a lovely shower. We deserved that! And on day 5, you go from Aguas Calientes to Machu Picchu. The goal of your trip! Read more about the visit to Machu Picchu in this blog.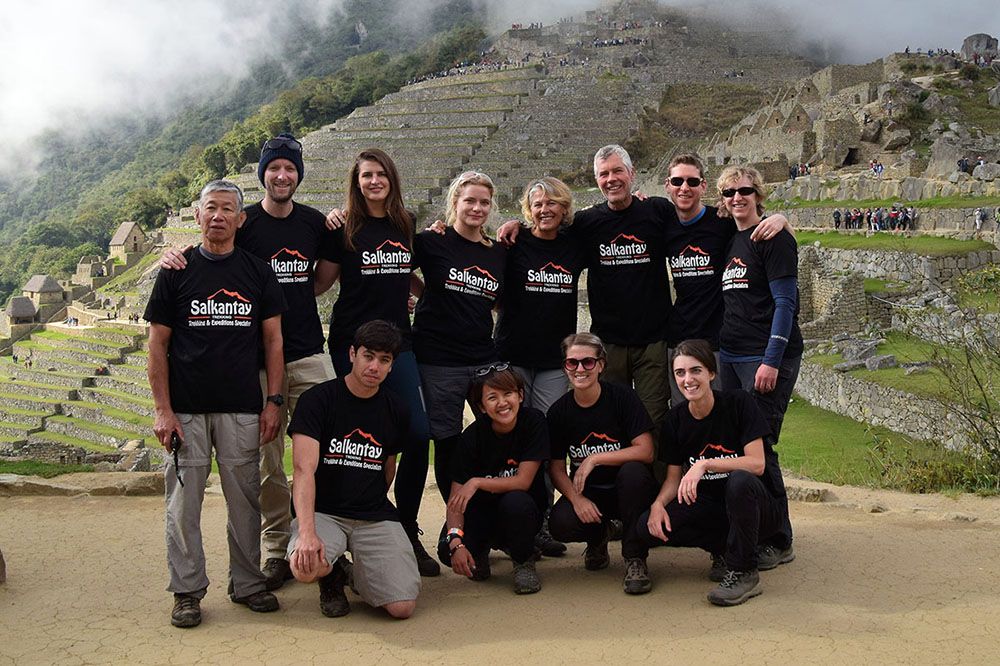 A few tips for the Salkantay trail
Don't underestimate the trip, you walk a long distance at high altitude and carry your daypack too. Good preparation is therefore important. Make sure you are in good shape with enough mileage in your legs. Prior to our world trip, we would walk 25 to 30 kilometres per day every weekend.
Getting blisters is very annoying during the trail. To avoid the risk of blisters, you can apply camphor spirit to your feet for a month. We did it and had no blisters at all.
Altitude sickness is a danger during this trek. Do not do the trek until you have been at altitude in Peru for quite some time, so your body has got used to the thin air. Please also read this article on altitude sickness.
Bring enough warm clothes for the nights, which can be very cold during the first two nights. We brought thermal underwear and that was no superfluous luxury, just like the fleece jumper.
If you book with another tour operator, check what you need to bring and what the organisation provides. A well-insulated sleeping bag is essential. Also check what meals are or are not provided. Being hungry during the trail is disastrous. All this was very well taken care of with our organisation.
If you go in July or August, it is advisable to book online in advance. We were there at the beginning of October and booked a few days in advance in Cuzco.